Eclectic Home Tour – Kate Pierce Vintage
If you love bold color and pattern and aren't a fan of decorating "rules" then you are going to love today's Eclectic Home Tour of Kate Pierce Vintage!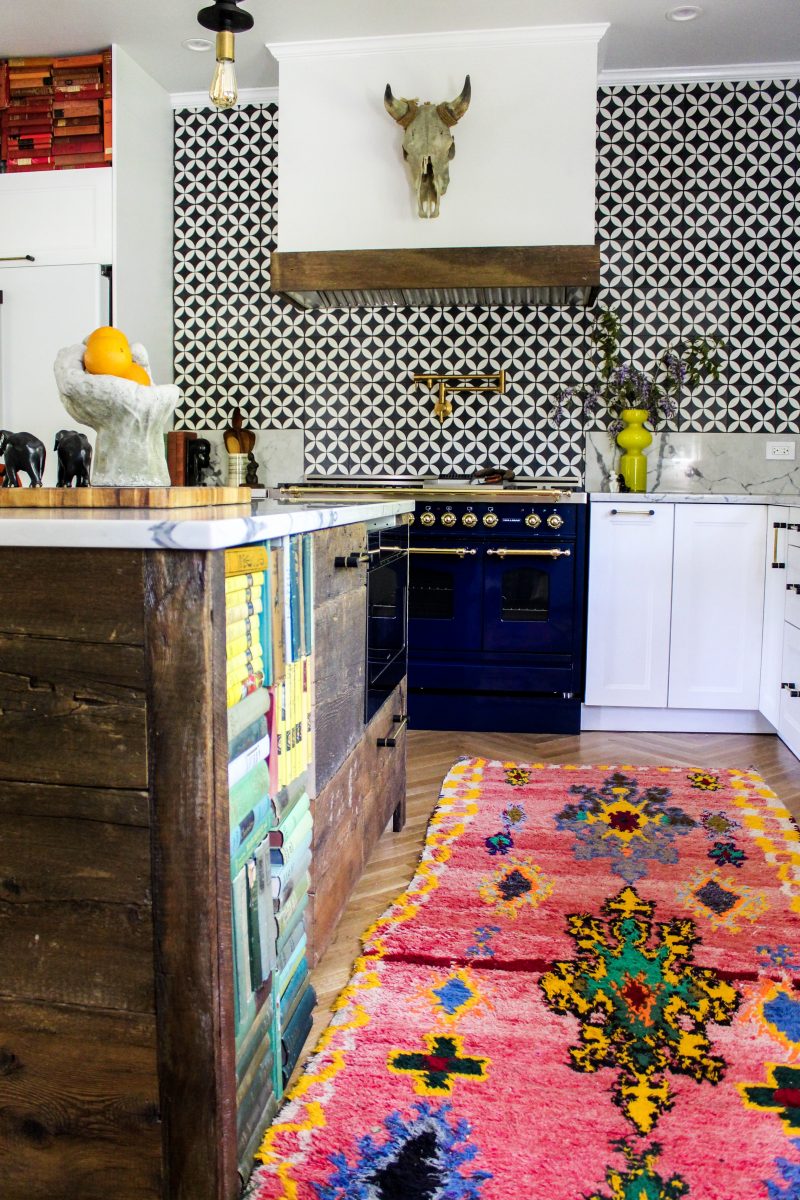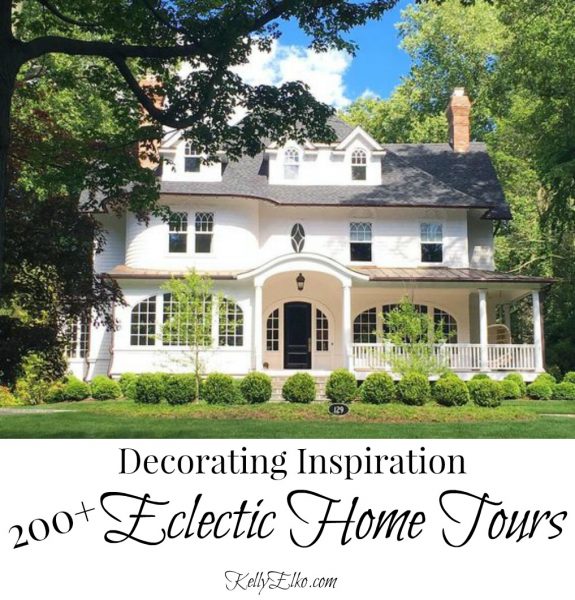 Kate says "My decorating philosophy is to abandon all the rules! I am also a true believer in mixing styles. I find that when we buy pieces we truly love, regardless of trying to stay true to a particular movement in design, that is when our personal style really shines through. Our home was built in 1910 and while I have been cognizant of not fighting the home's historic architecture, I do have plenty of pieces that are from the mid-century, 1980s art deco and even present-day modern pieces that are mixed with those older pieces to create a cohesive look that is modern, yet symbiotic to the turn-of-the-century style of our home."
Who needs a traditional blue porch ceiling when you can go dark and moody! The mix of styles give visitors an idea of what's in store for them inside.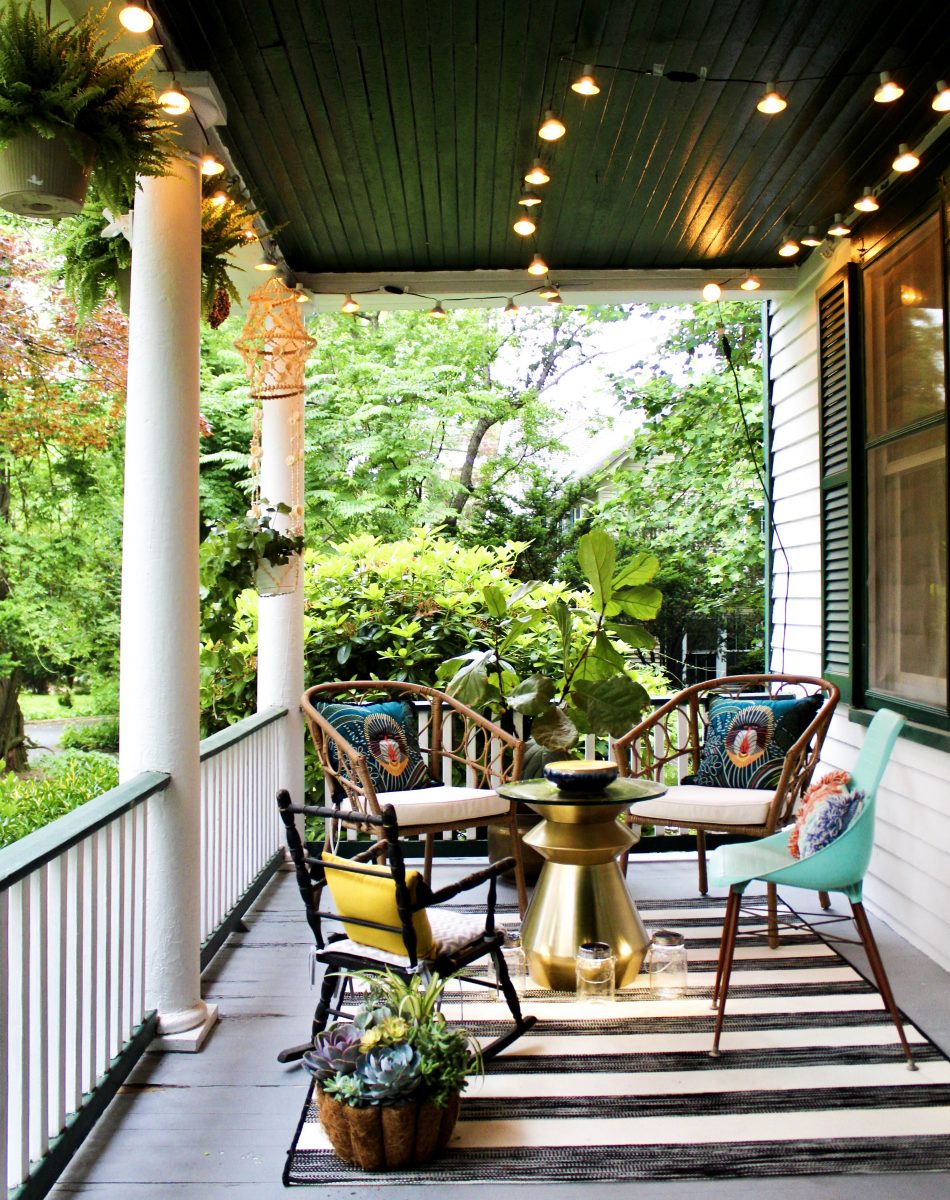 I love a boldly colored stove and this blue beauty shines in a white kitchen that is livened up graphic tile, dark walls, an amazing reclaimed wood island, and of course a one of a kind rug.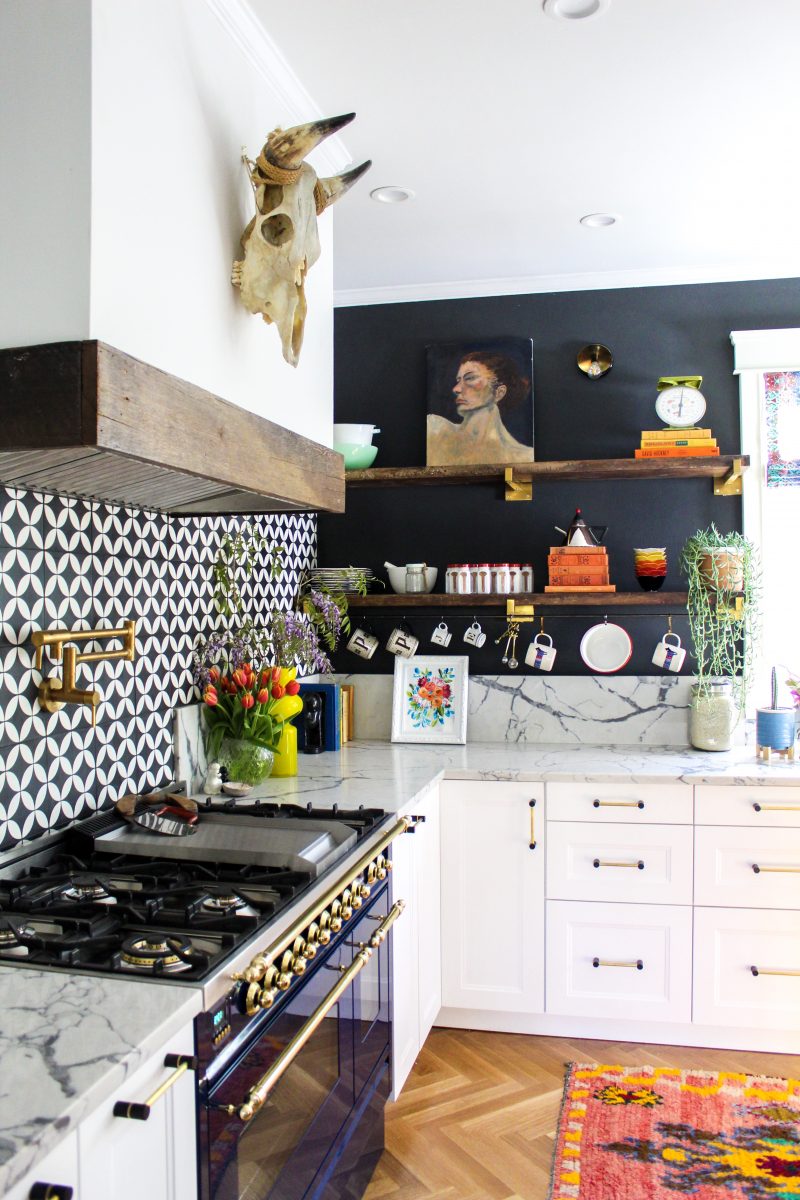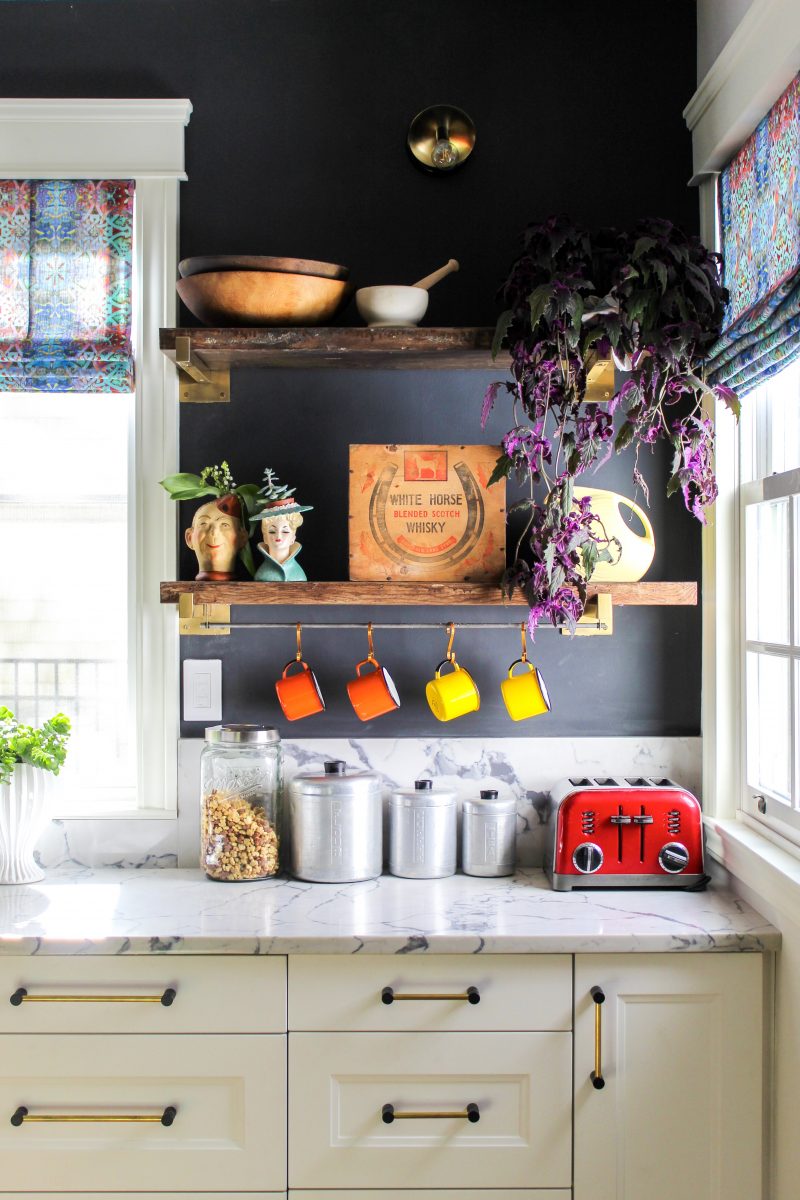 Plants and vintage finds are a running theme in this home and the open wood shelves provide the perfect display space.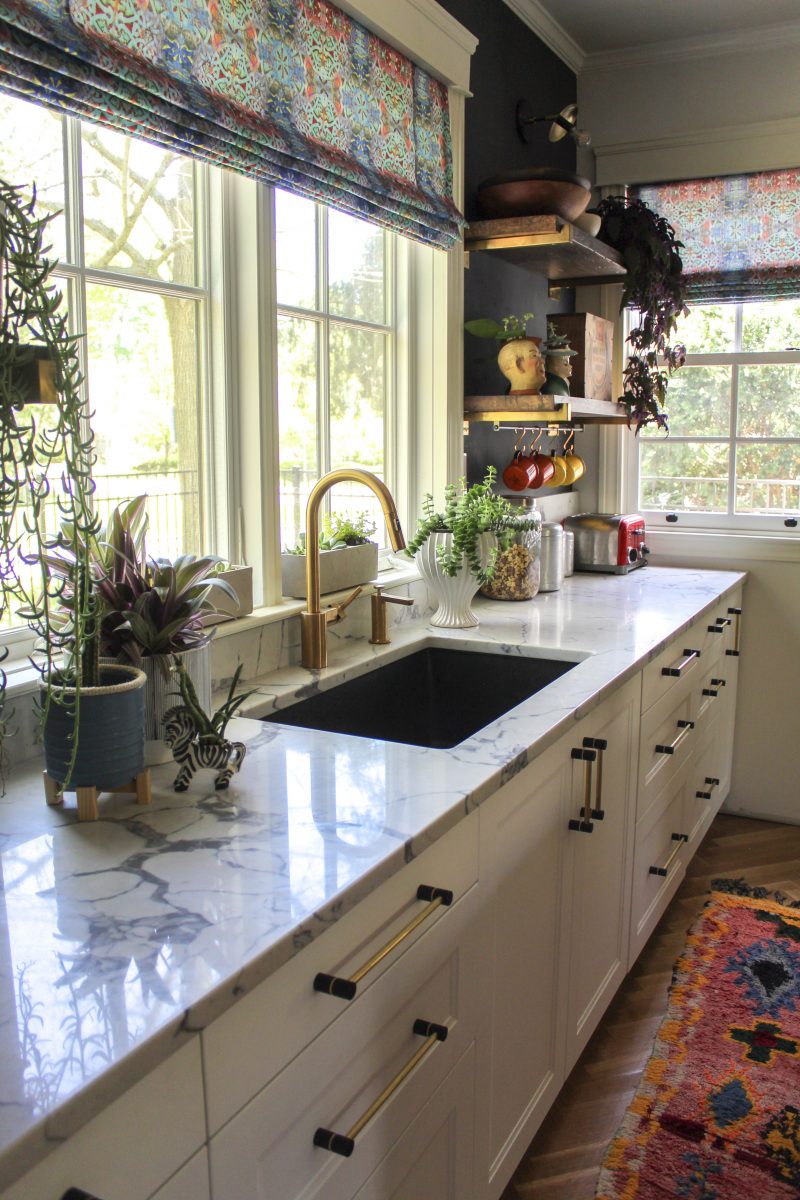 Kate and I are estate sale loving twins and I love that she filled a wall of portraits to create a very unique gallery wall.
She says "there is a profound difference between maximalist style and hoarding. We maximize the artistic potential of wall space by using wallpapers and hanging gallery walls. Likewise, we use our floors as both practical and aesthetic vehicles by coating them with area rugs that provide visual interest, noise control, and warmth to every space."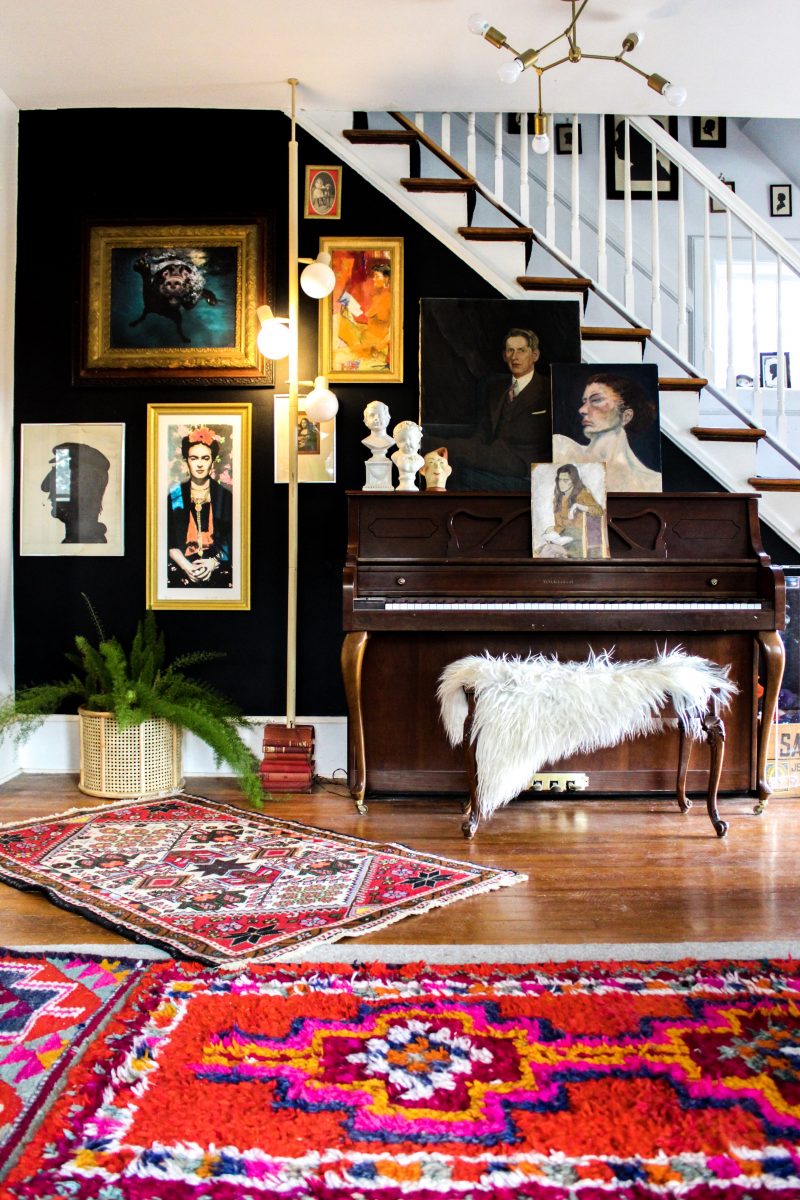 Layers and layers of books and vintage rugs give this room warmth and personality.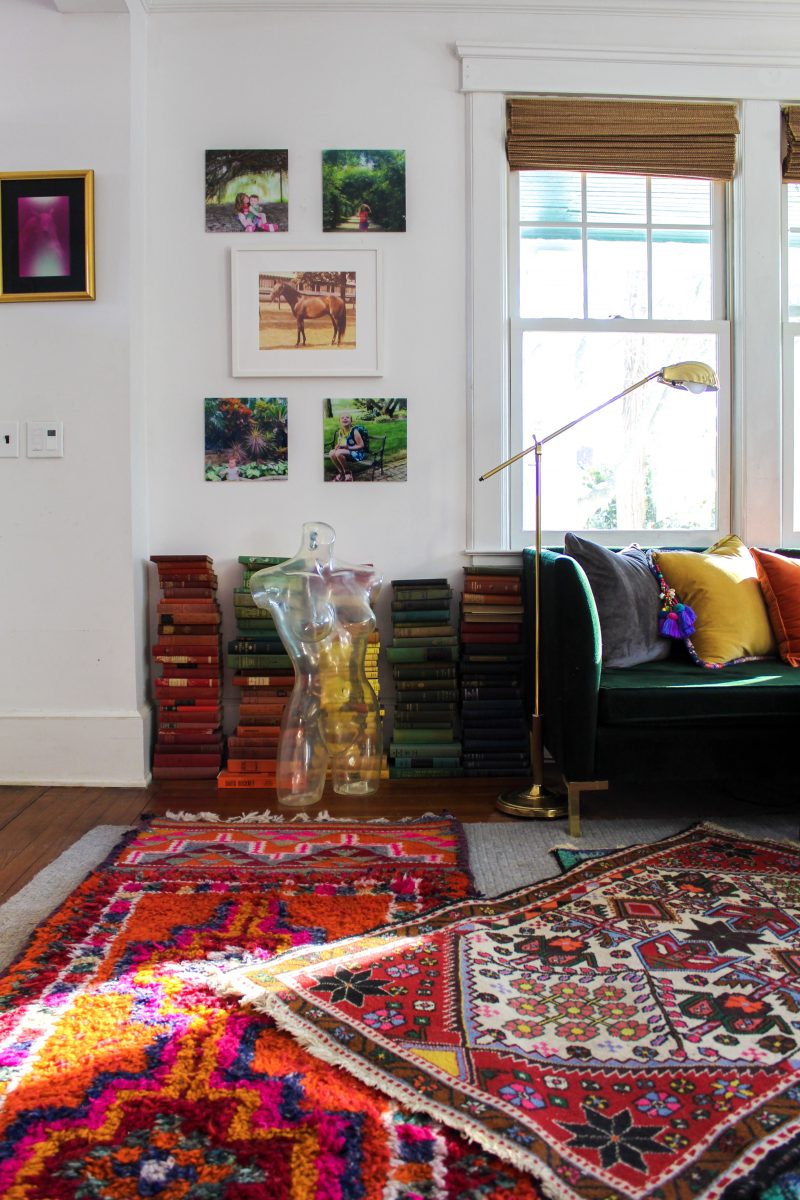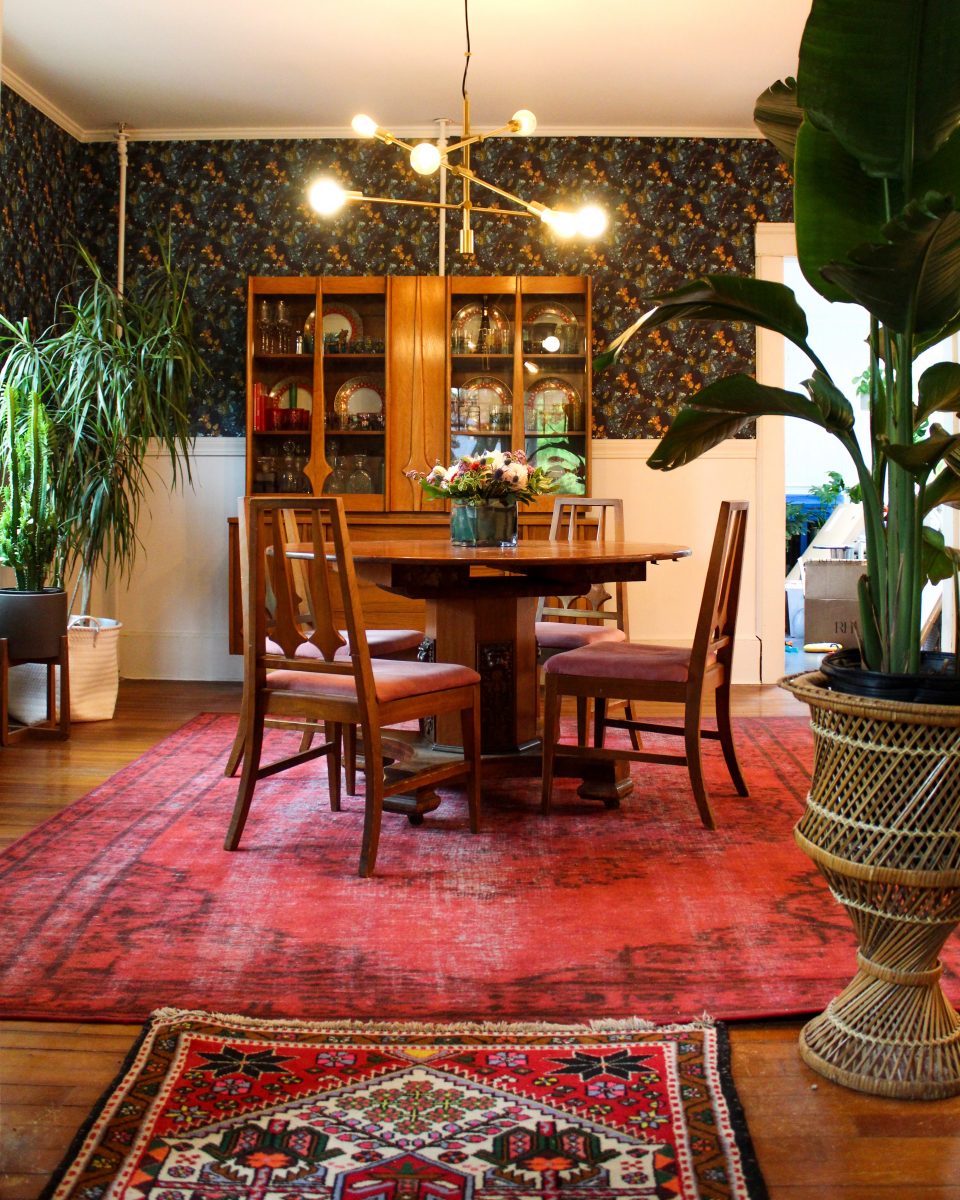 One thing Kate does admit to hoarding is plants!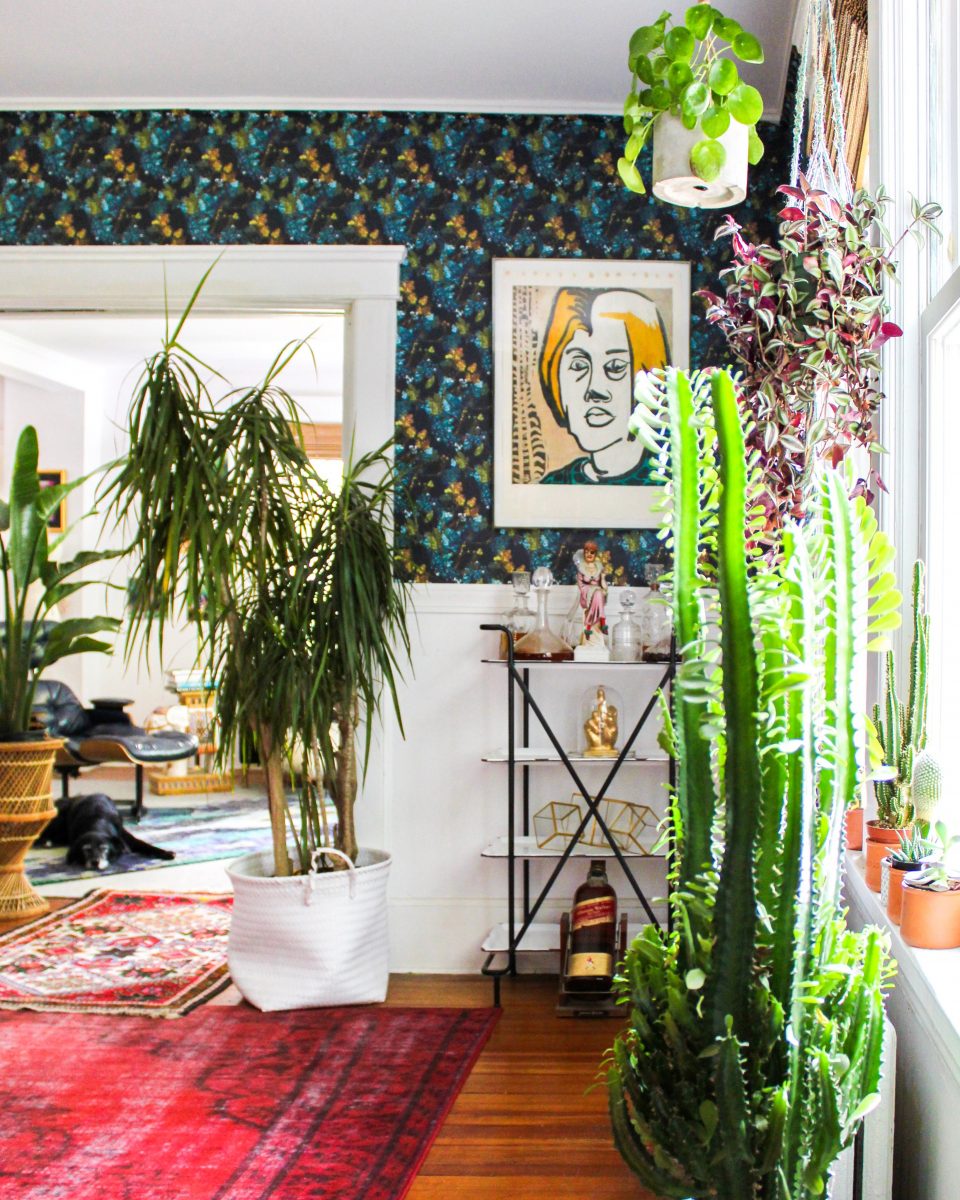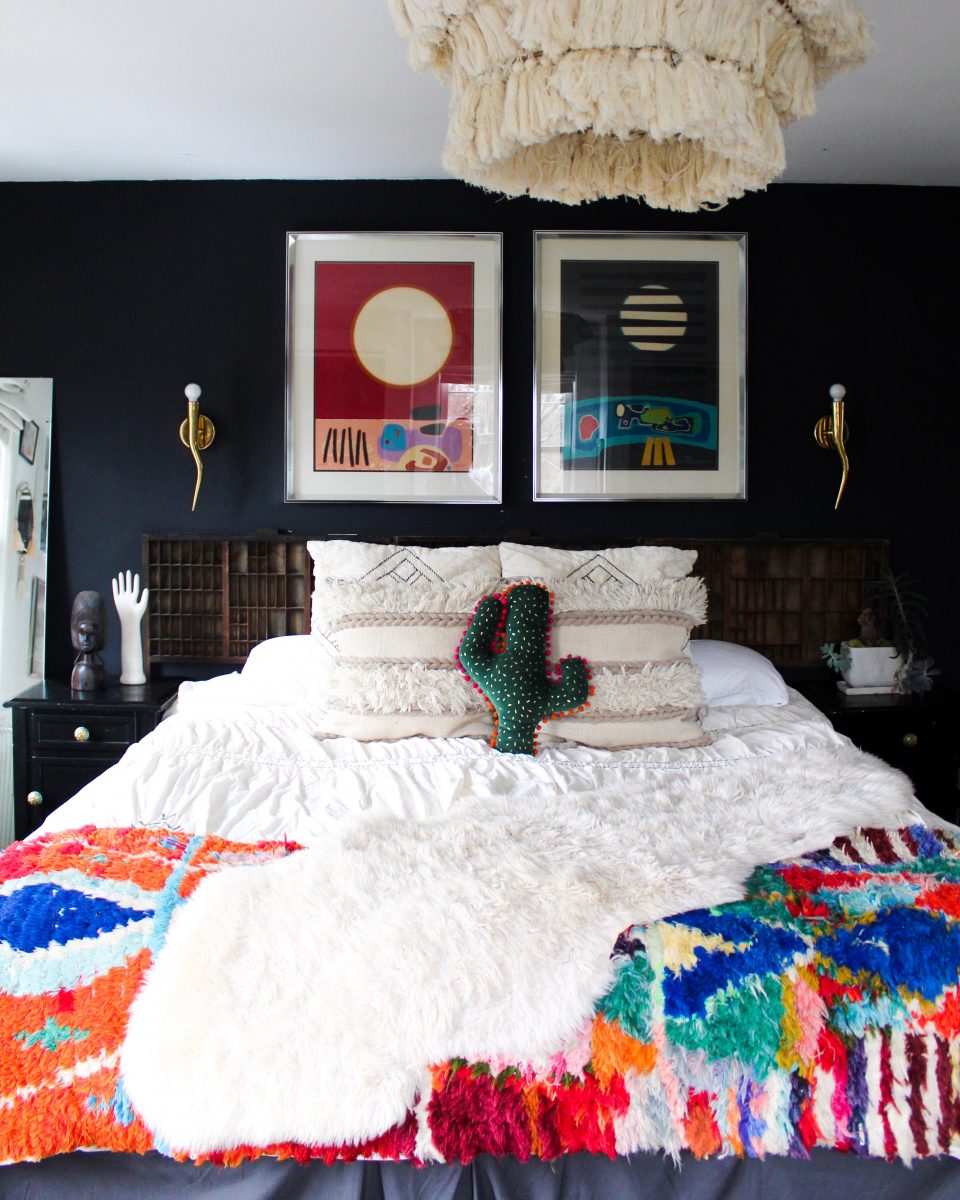 A peek into a nursery straight out of Narnia! I love the pattern painted on the door panels.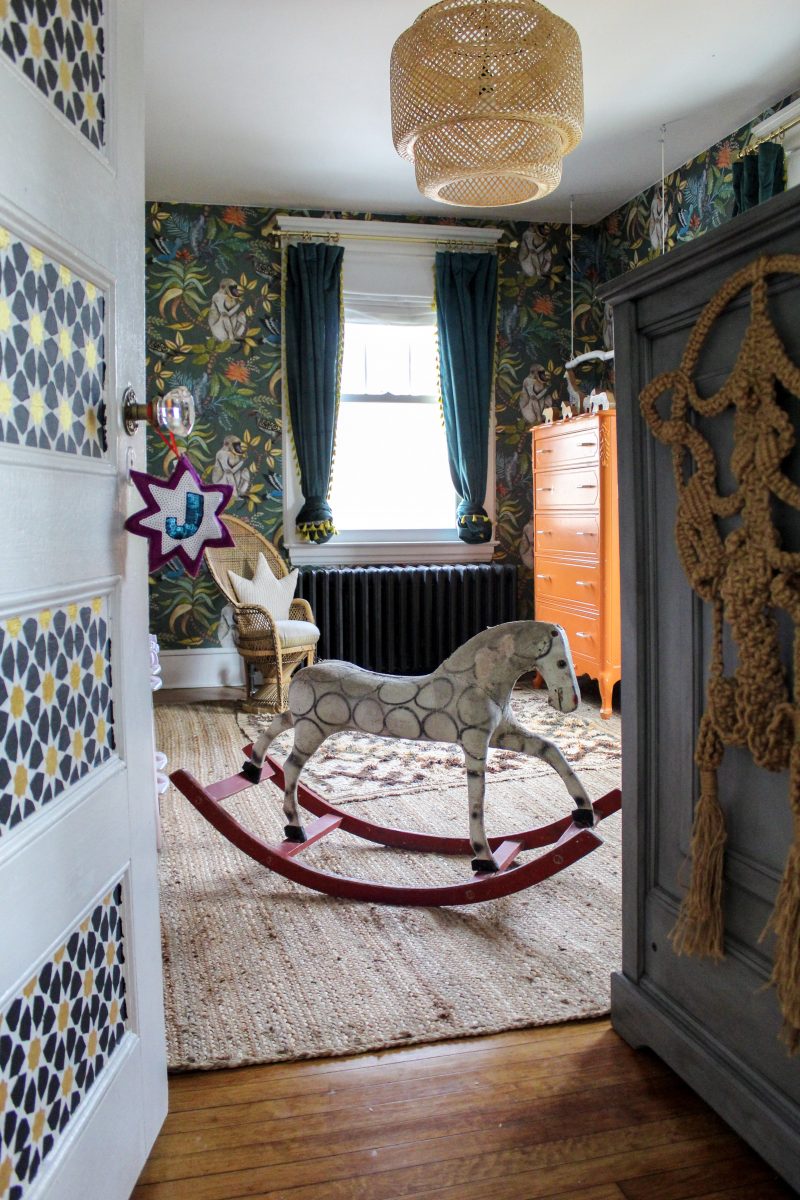 This little girl's bed reminds me of a fabulous glamping site!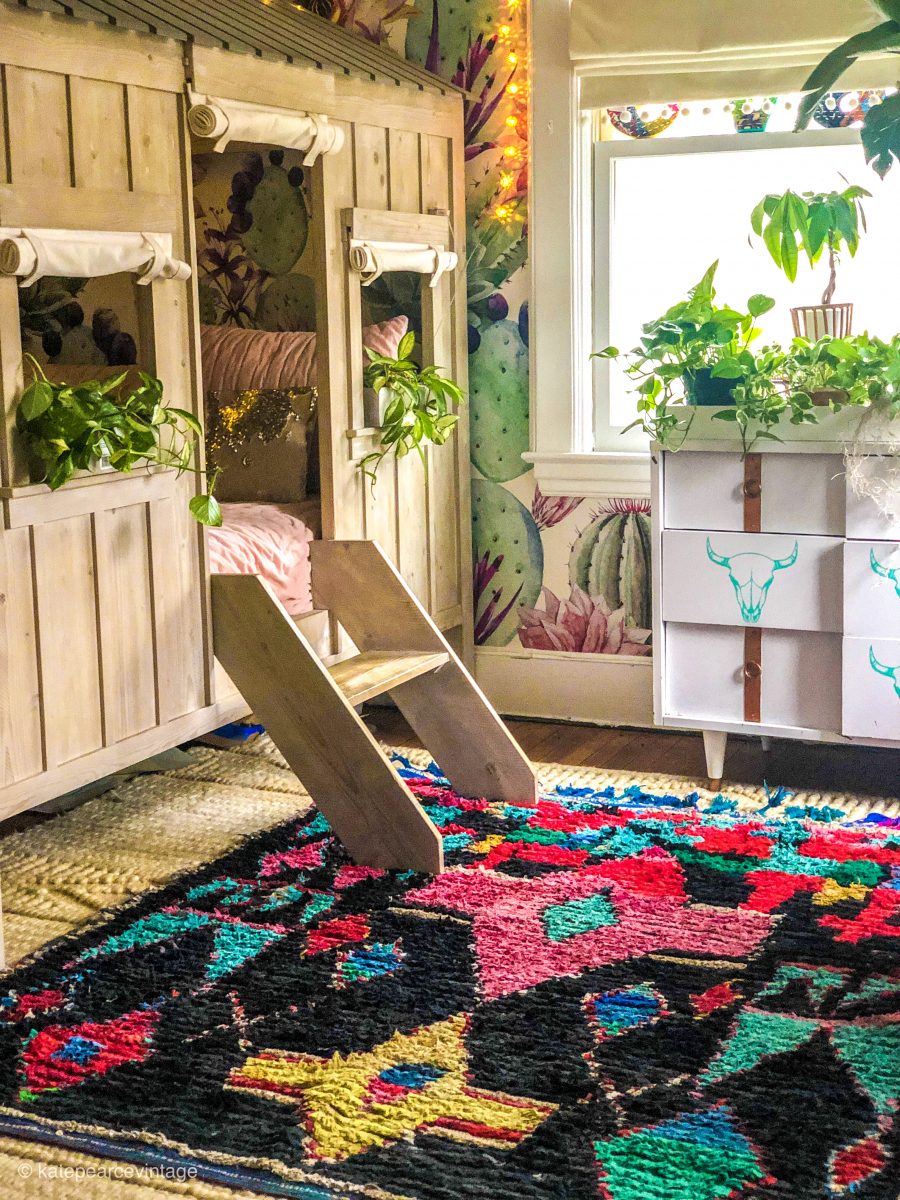 I love that when they renovated the bathroom, they kept the original pink bathtub.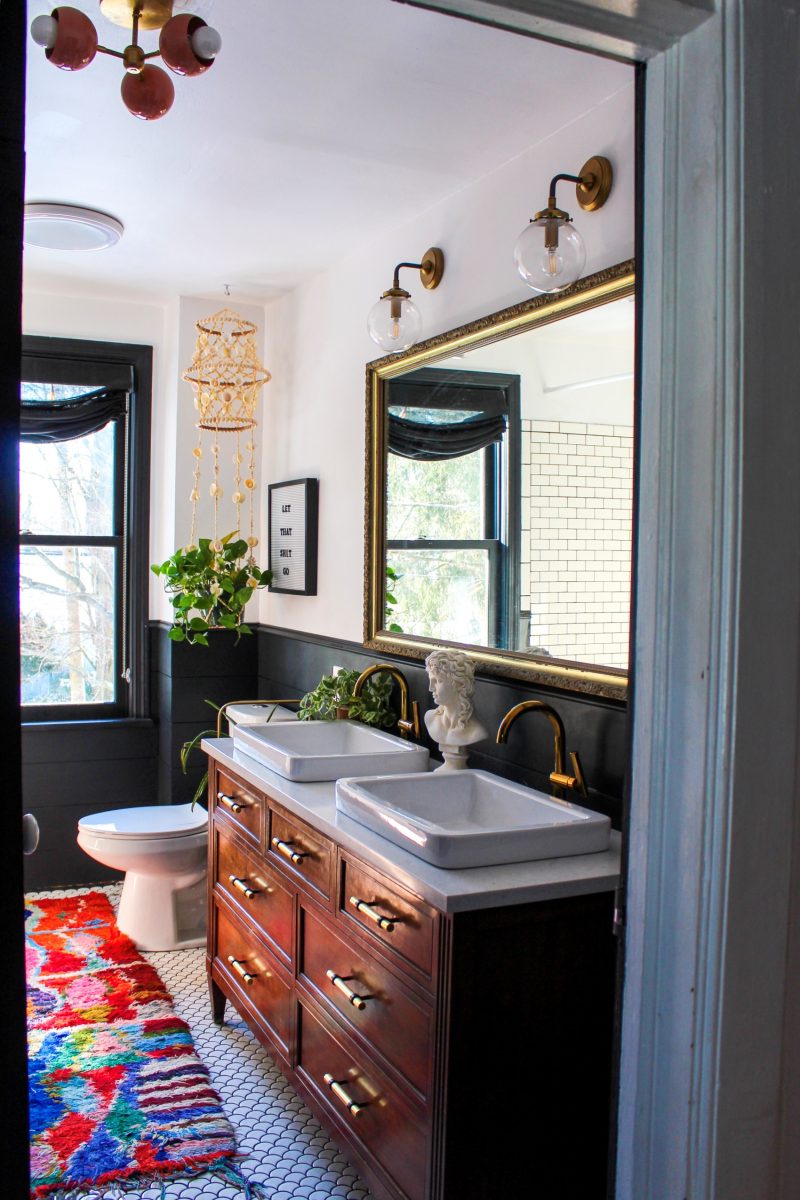 If you love thrifting, DIY and ways to create sustainability in your home, be sure to check out more of Kate Pierce Vintage.
Don't miss my specially curated and ever changing Amazon shop filled with some of my favorite things.