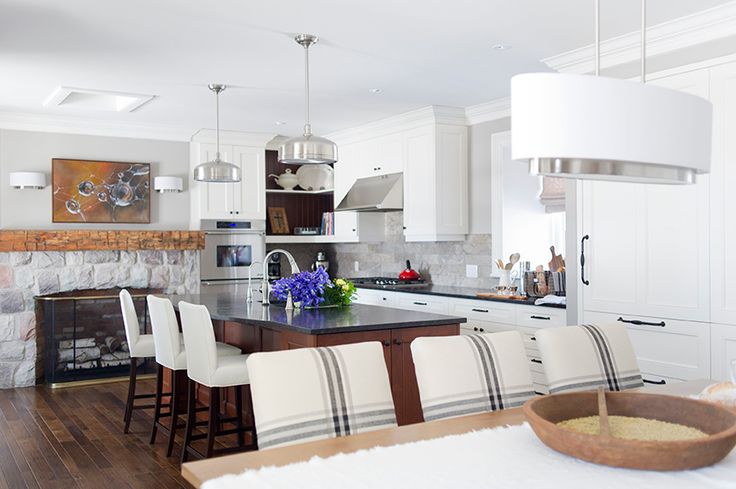 "Designing by trend can be visually appealing but designing by personality creates a space that comforts all senses" – Sophia Reay – Lemon Tree Interiors.
Sophia created a farmhouse that definitely comforts my senses.
Take the tour then spin back around and check out all of my Eclectic Home Tours.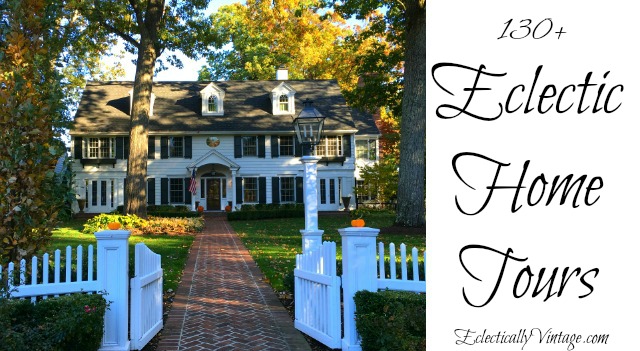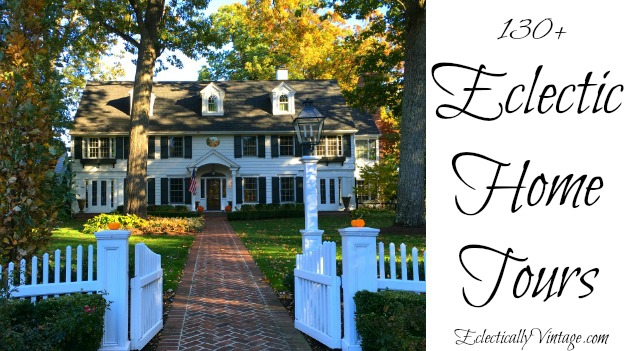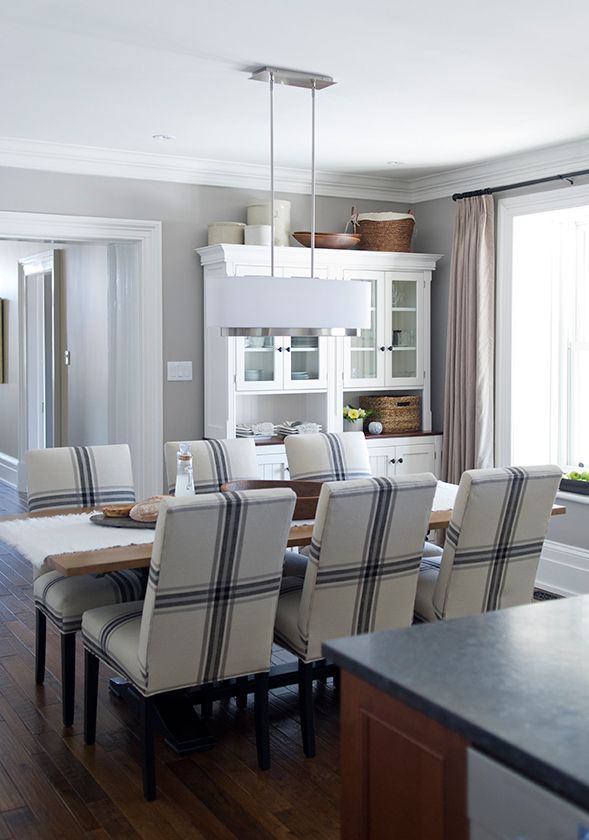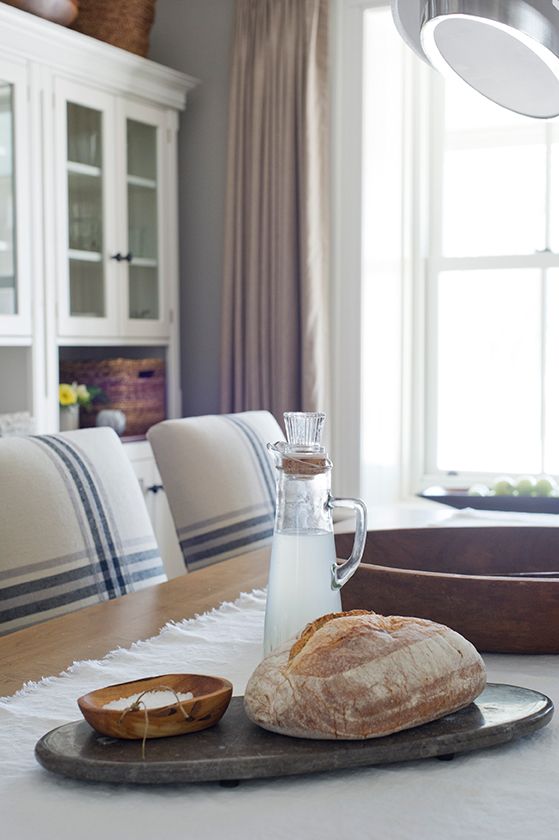 Two of my favorite things … bread boards and carbs.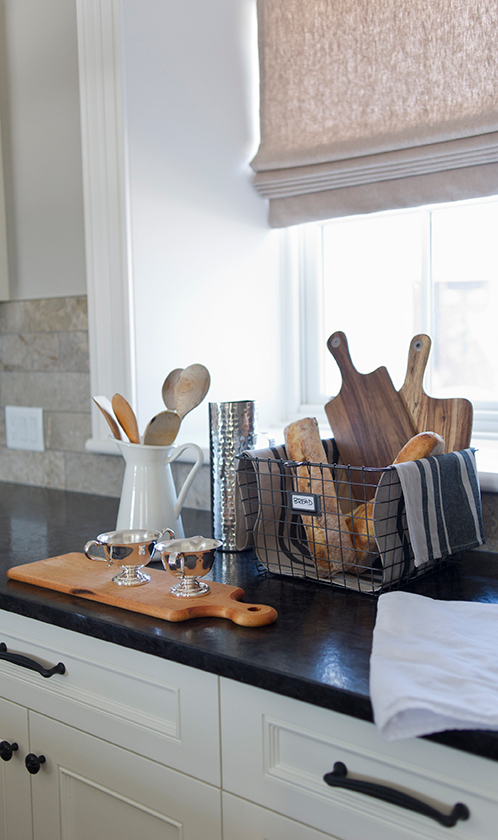 Who wouldn't love a fireplace in their kitchen? Especially one with a rustic wood mantel.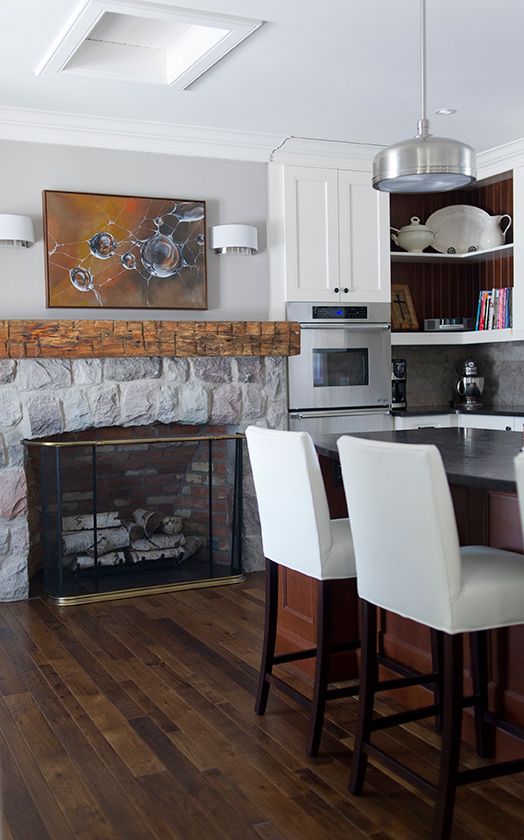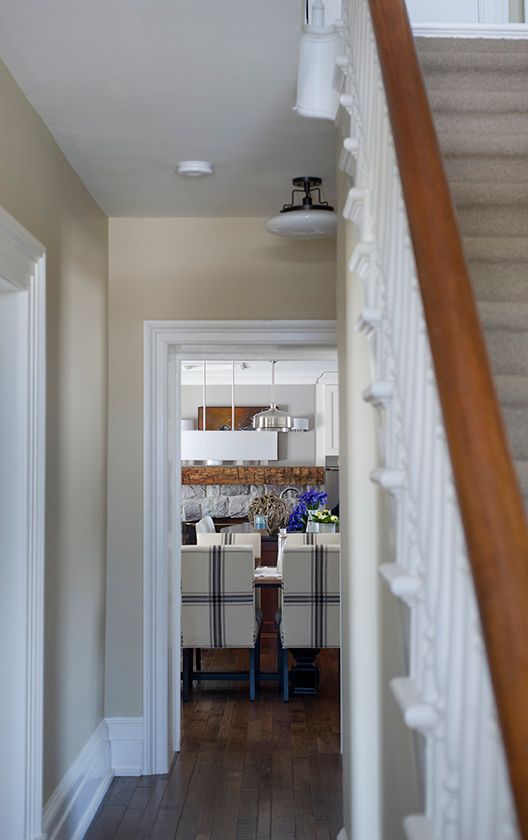 This small entry foyer has everything it needs – mirror, table and a cowhide pouf.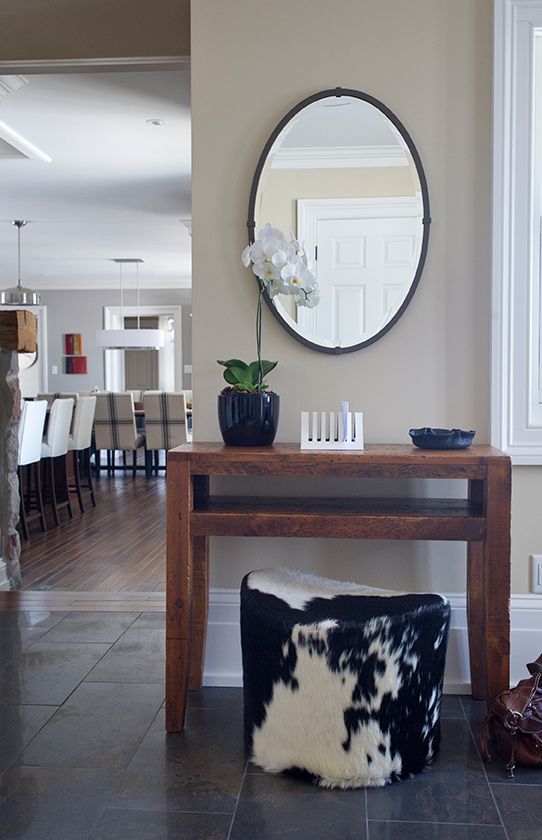 Rustic wood beams add warmth to this family room.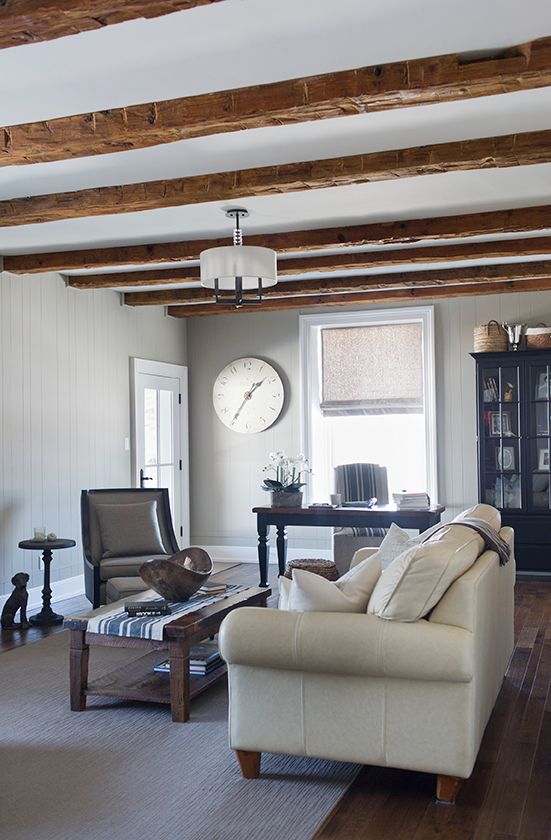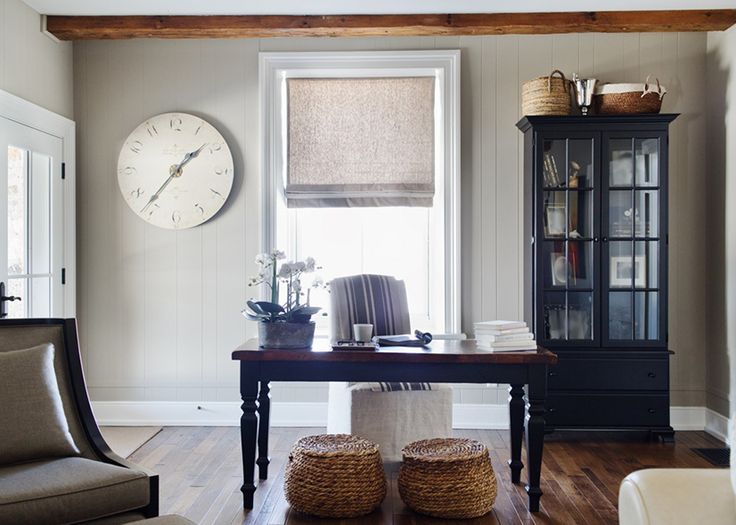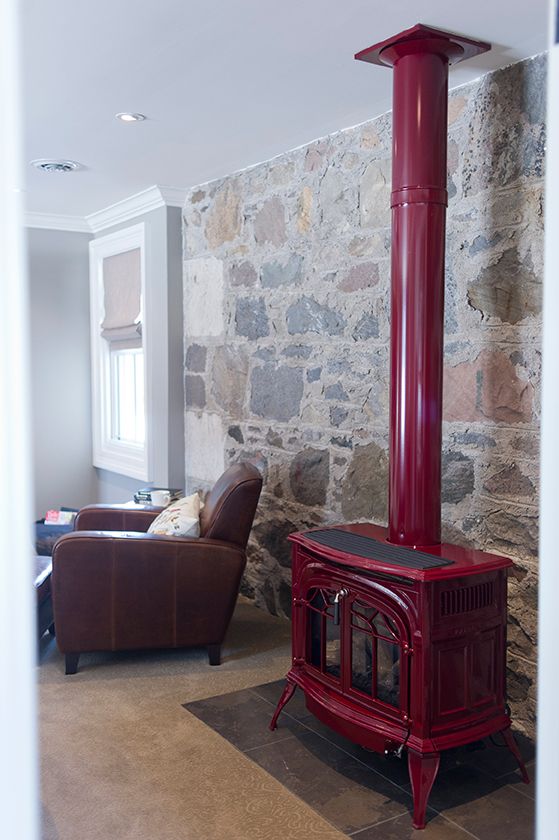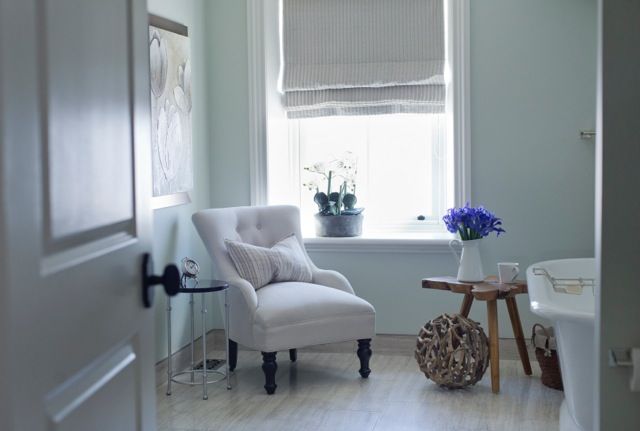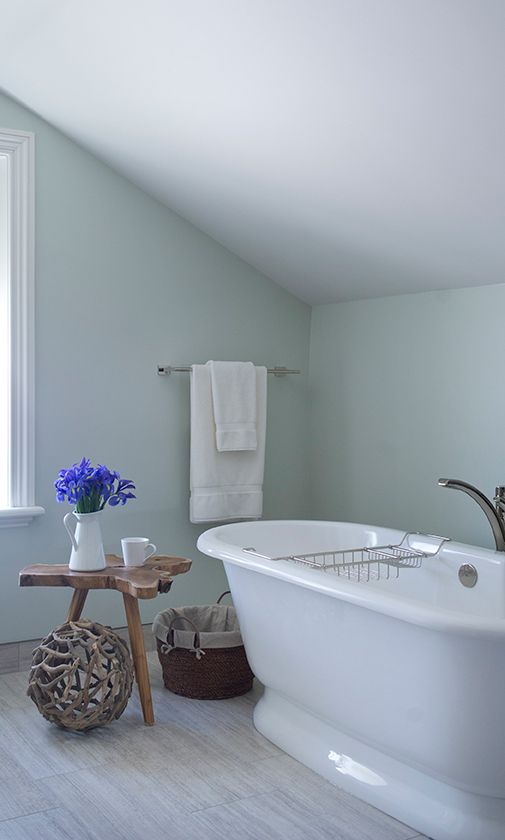 Visit Lemon Tree Interiors for more stunning design.
Like this home?
You'll love all of my Eclectic Home Tours.