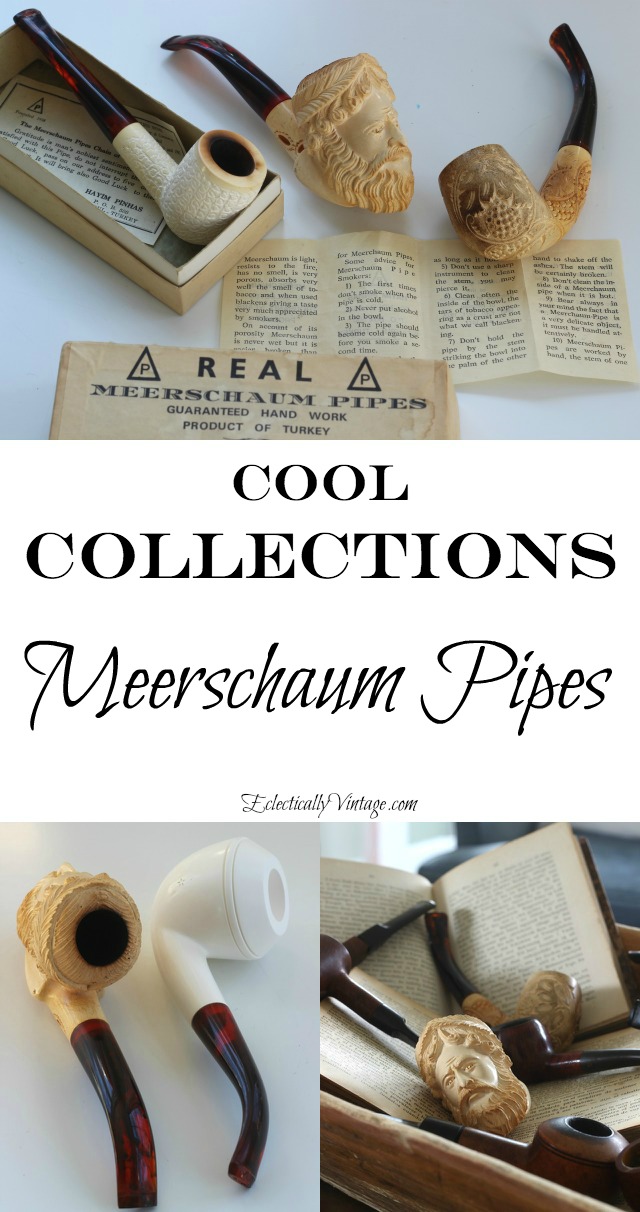 The apple doesn't fall far from the tree.
Not only did I inherit my dad's looks and his latin rhythm but it seems he also passed down the collecting bug.
From duck decoys and art (he loved to hunt) to beer steins (he loved a good cocktail) to $2 bills (he gave stacks of them to my girls) to pipes galore, my dad loved a good collection.
My dad passed away 11 months ago. Before he became too sick to leave his house, he would visit and bring me things he loved, worrying that they would be thrown away once he was gone.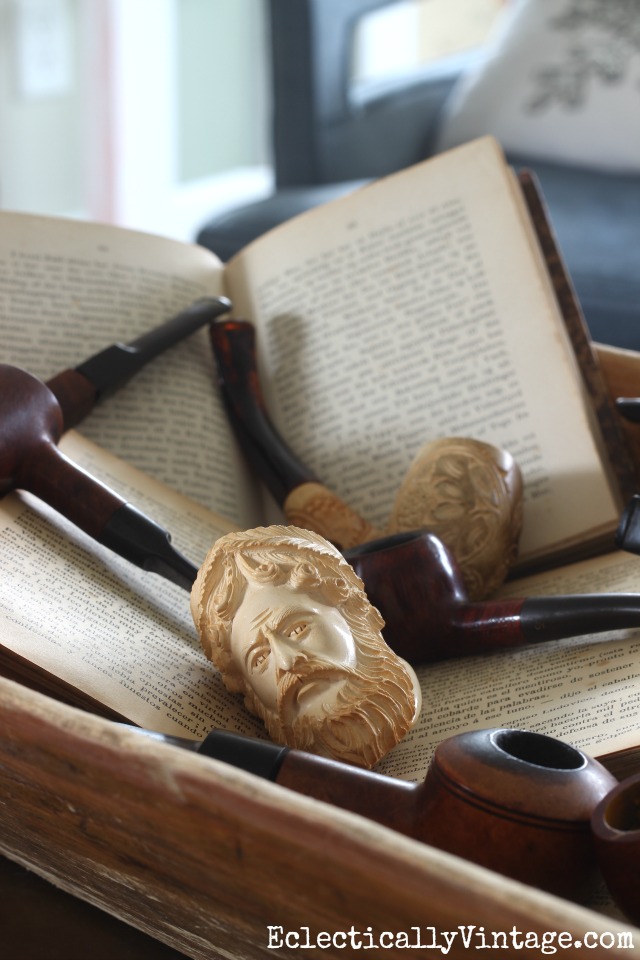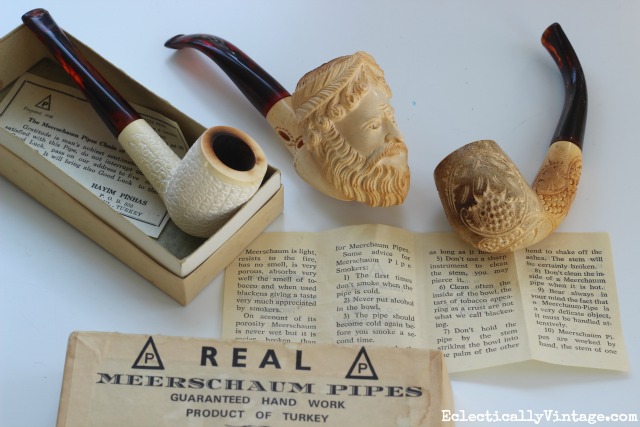 Yesterday, I unpacked the pipes from their bag and shed a few tears when the memories came flooding back.
The smell of pipe tobacco reminds me of my dad who would sit in his recliner in the den and puff away with our dog Rex sitting faithfully by his feet. He stopped smoking those pipes decades ago but still had them displayed in pipe racks.
Stored in their original boxes, complete with yellowed papers describing these Meerschaum pipes, I learned a thing or two.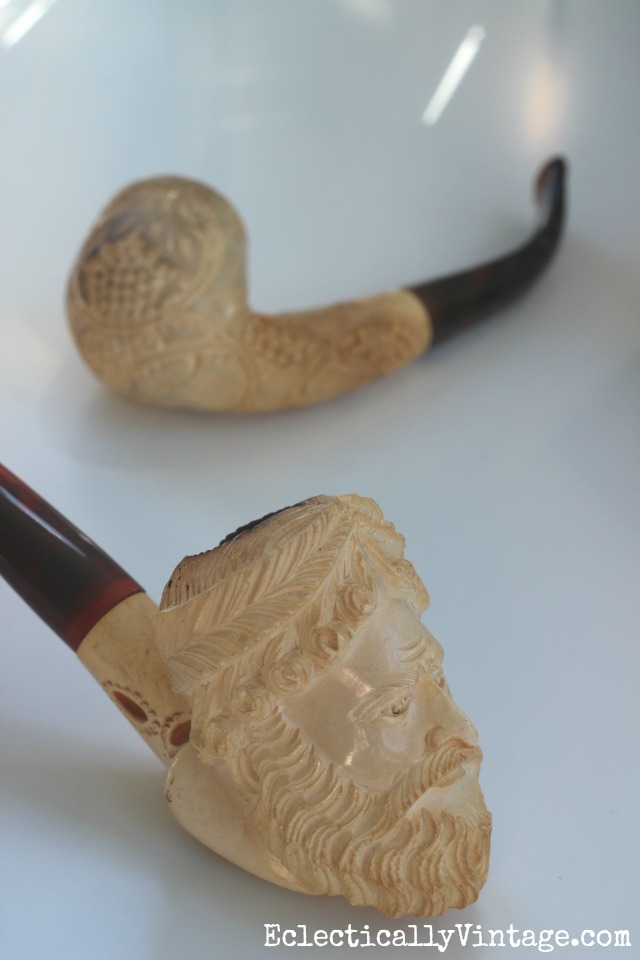 Meerschaum (translates to sea foam) is a German word for this soft, porous stone. Artists have been hand carving these works of art for over 300 years.
Hand made by European or Turkish pipe makers, Meerschaum pipes absorb nicotine and tar and take on a golden brown color after years of use.
My dad had a brand new one in the box so you can see the difference.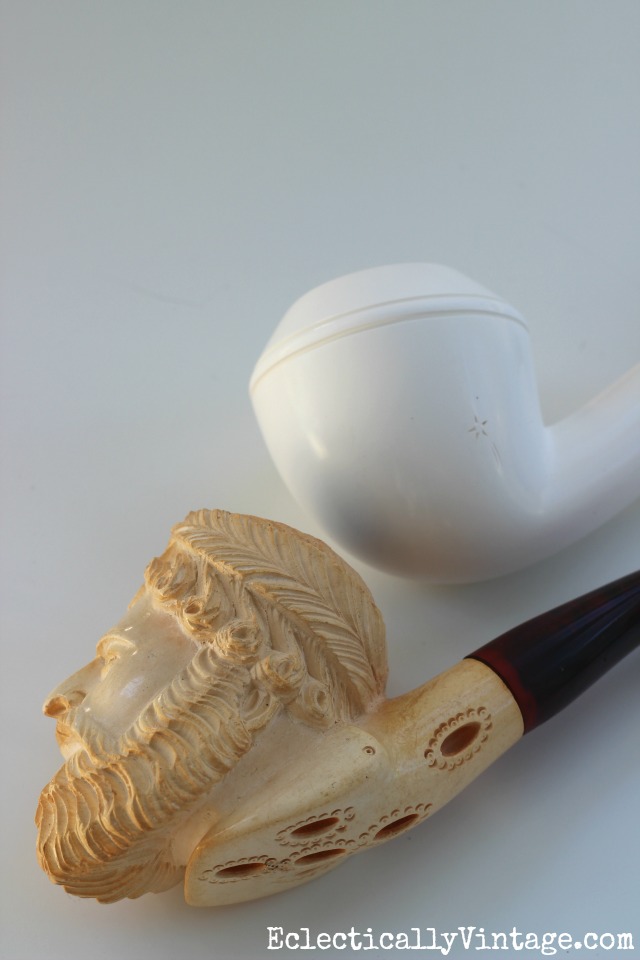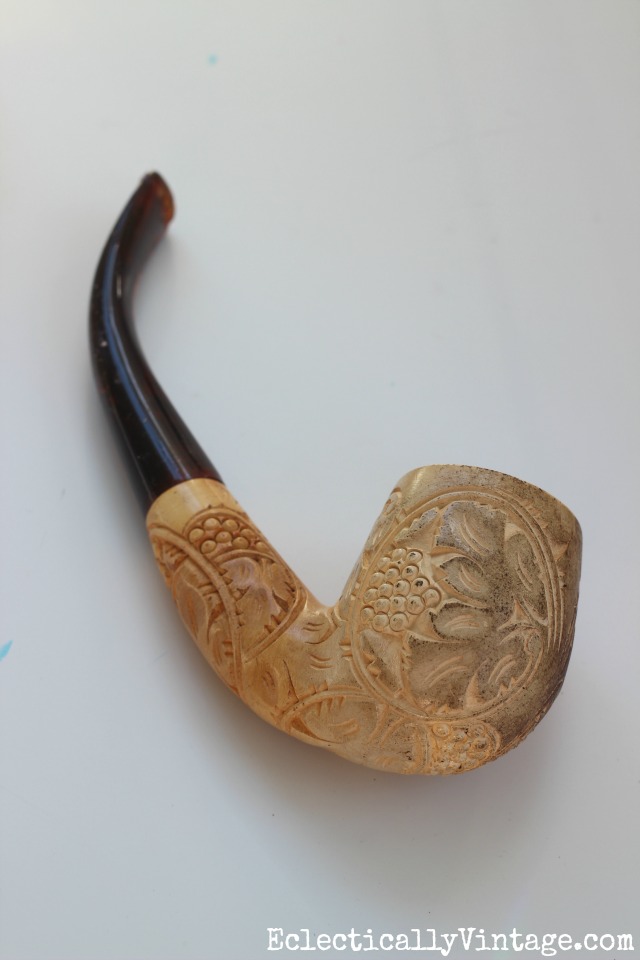 My dad had lots of wood pipes too so I thought this would be a fun way to display them and really show them off. A few of his old leather bound books are mixed in.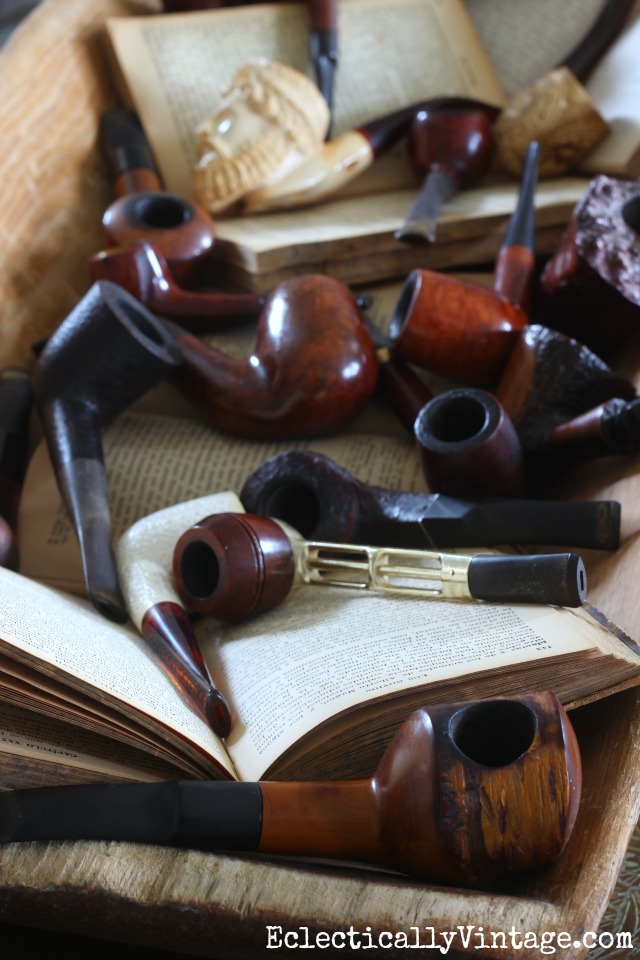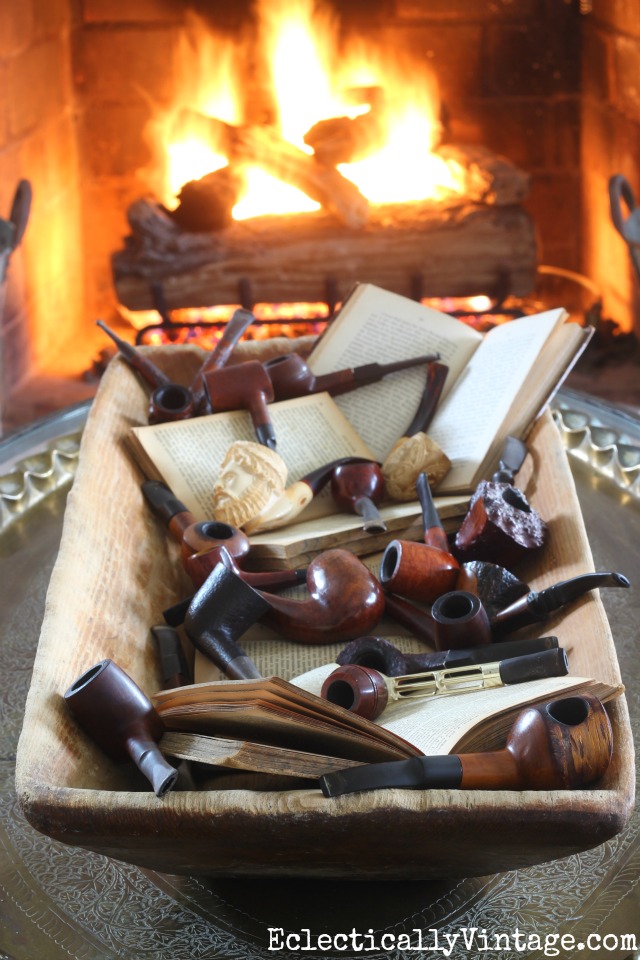 Here's to the collecting gene.
So glad it didn't skip a generation.
You can read my tribute to my dad HERE.
See more of my collections HERE.