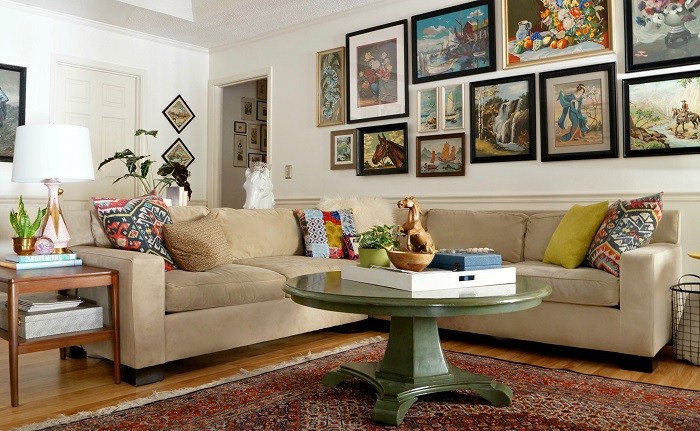 After her tenth move in 18 years, Maggie of Maggie Overby Studios has making a house into home down to a science.
Says Maggie, "I look thru magazines and see beautiful thing that cost loads of money, but who is that realistic for? I have learned that there are so many beautiful things out there for a steal if you know where to look and what to do with them. That is what I want to share. I want to show you how to do it yourself without it looking like you did it yourself, where to find things that look (or were) expensive on the cheap, and the joys of vintage."
Tour this home then check out more of my Eclectic Home Tours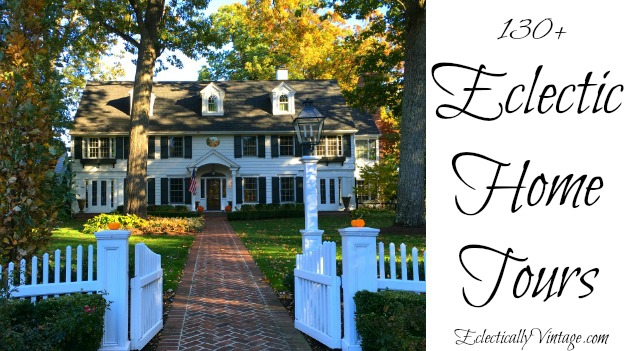 The brick house is a rental but that didn't stop Maggie from infusing her personality into it.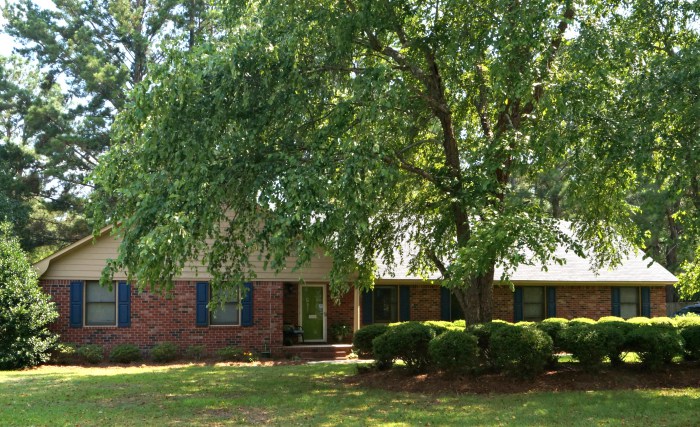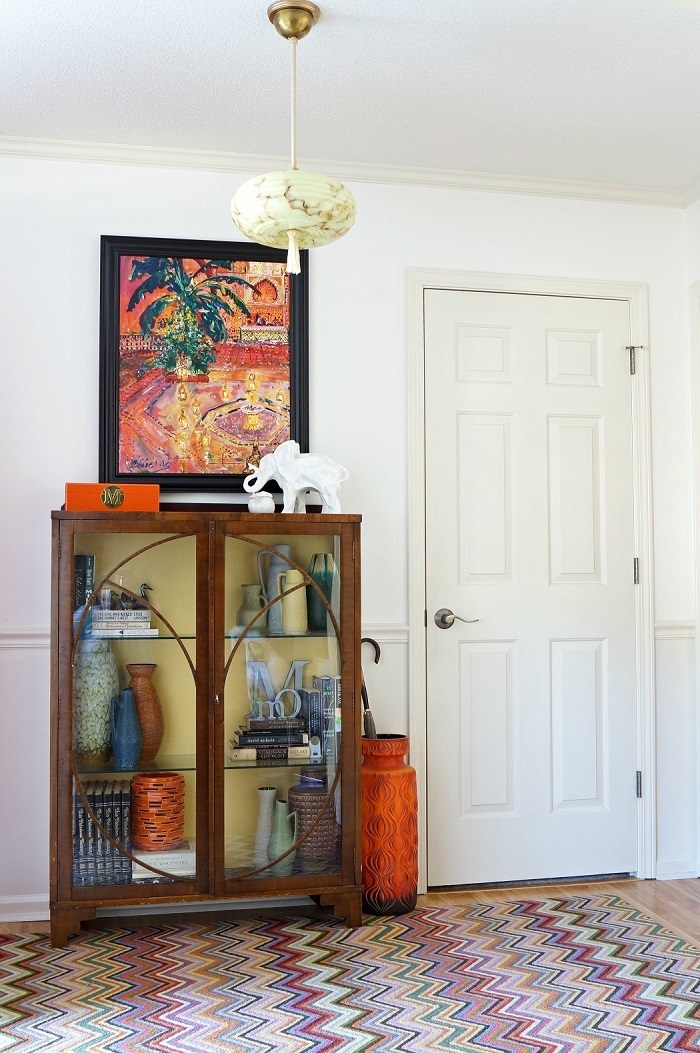 A gallery wall of vintage paintings adds color when painting walls isn't an option.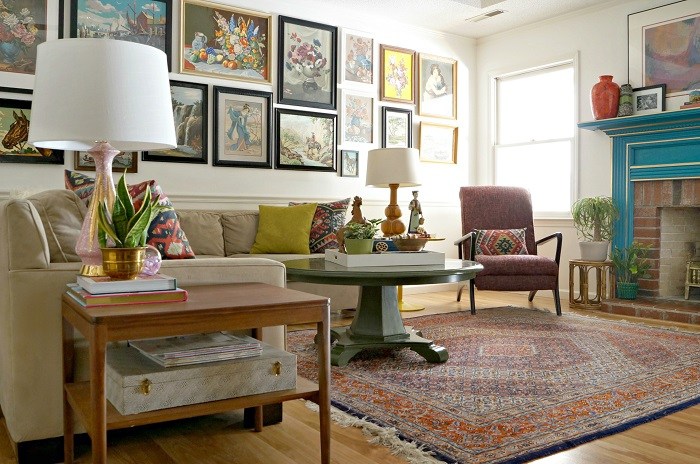 Bold blue paint and gold washi tape make the mantel even more of a focal point.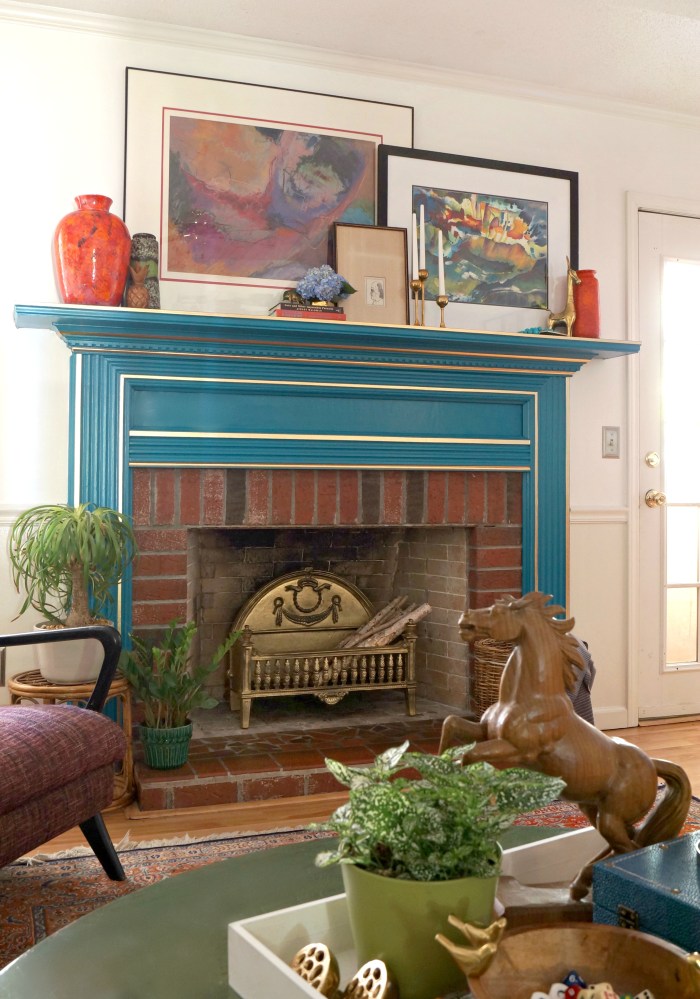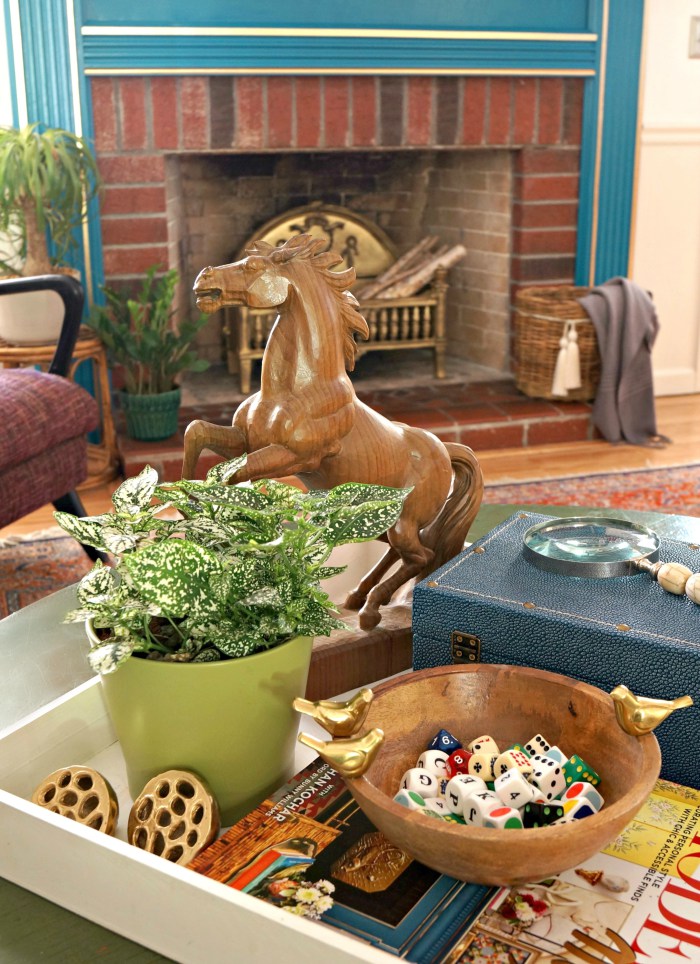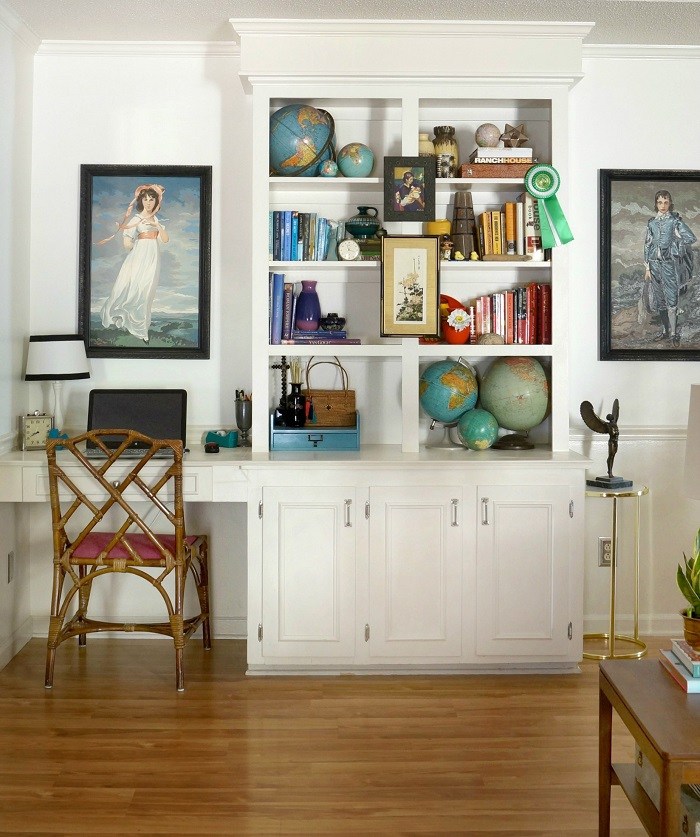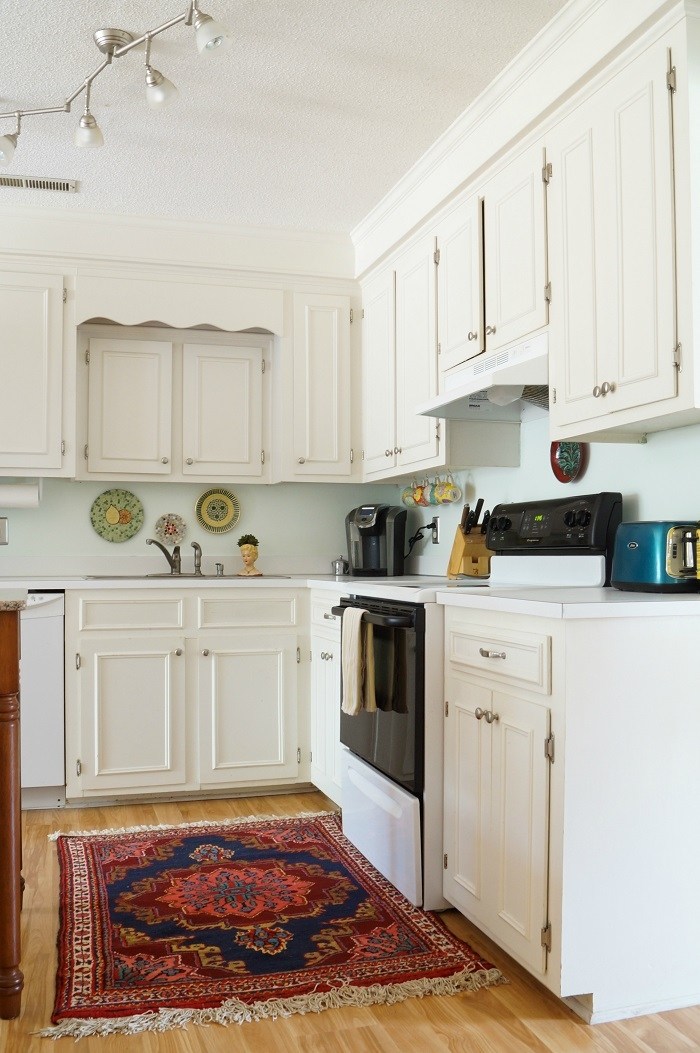 It's all about the lighting – Maggie has scored some amazing finds on Craigslist and the mid century furniture is dramatic in the all white kitchen.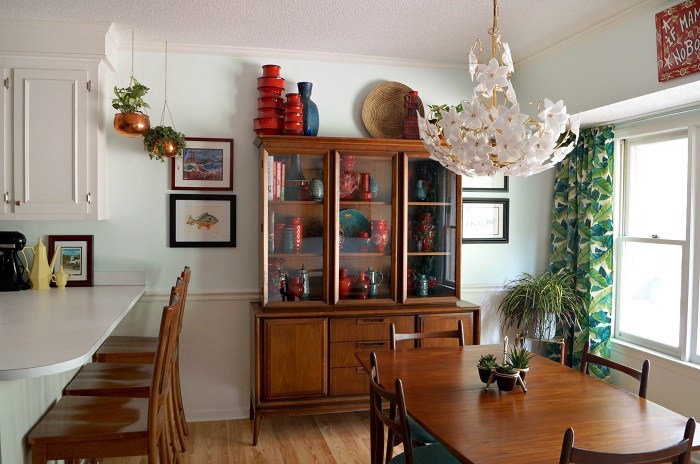 I love the green accents in this black and white room.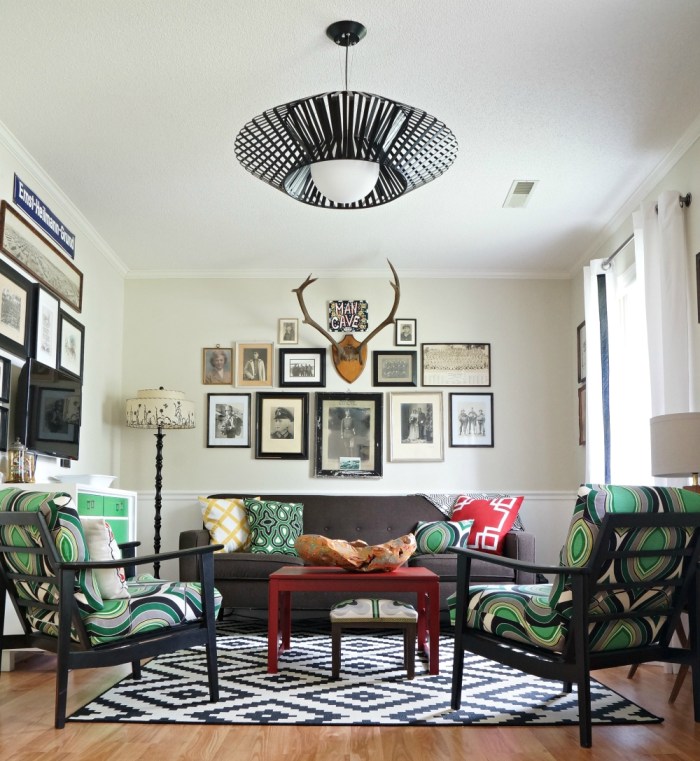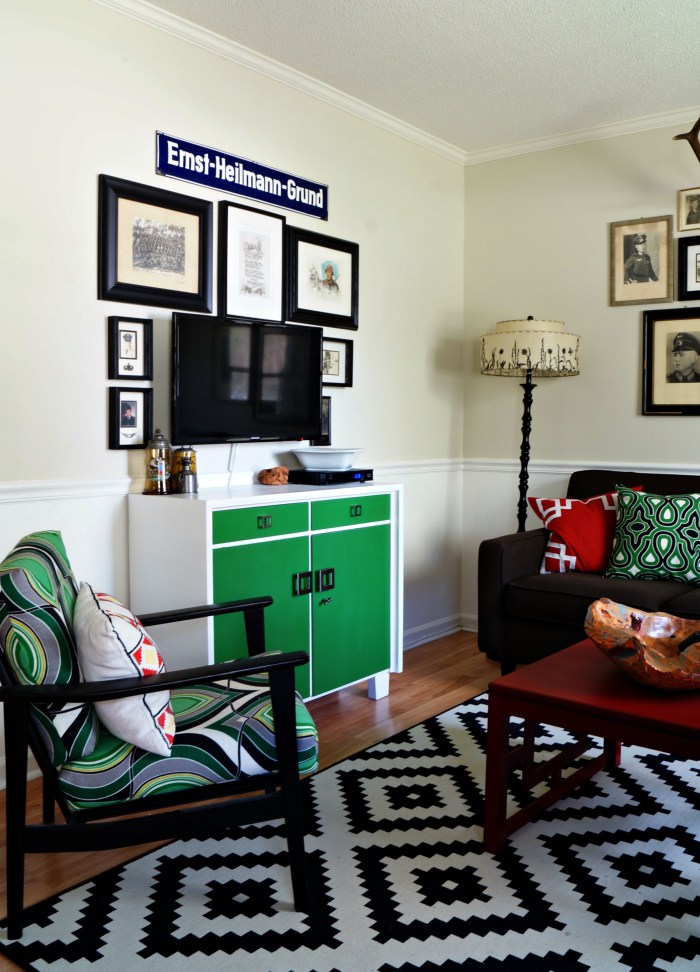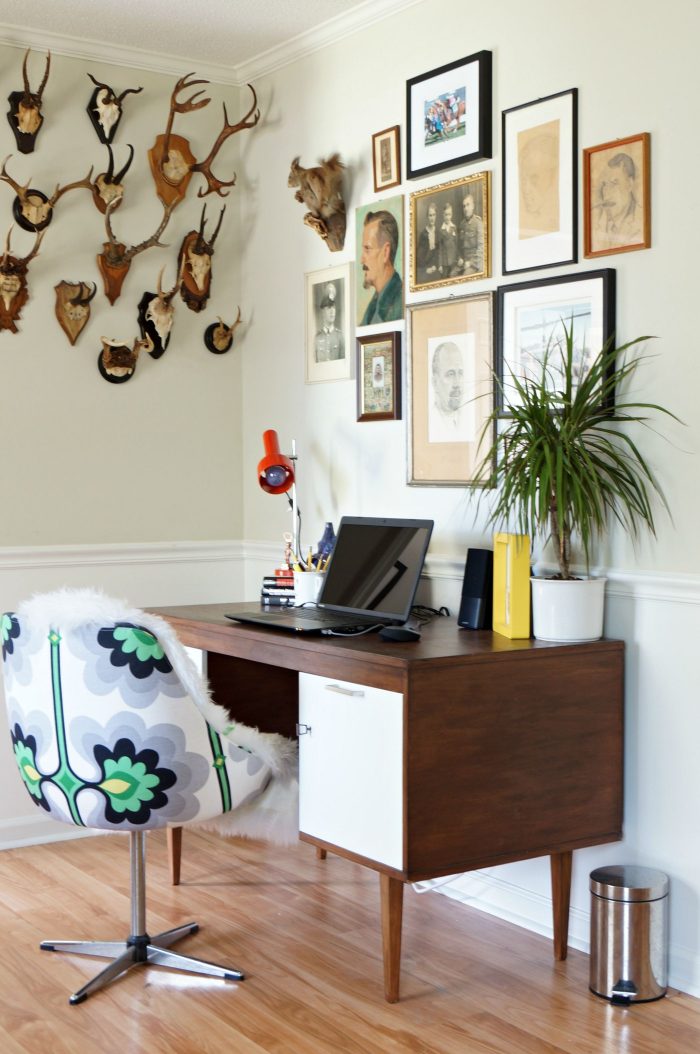 Heading upstairs.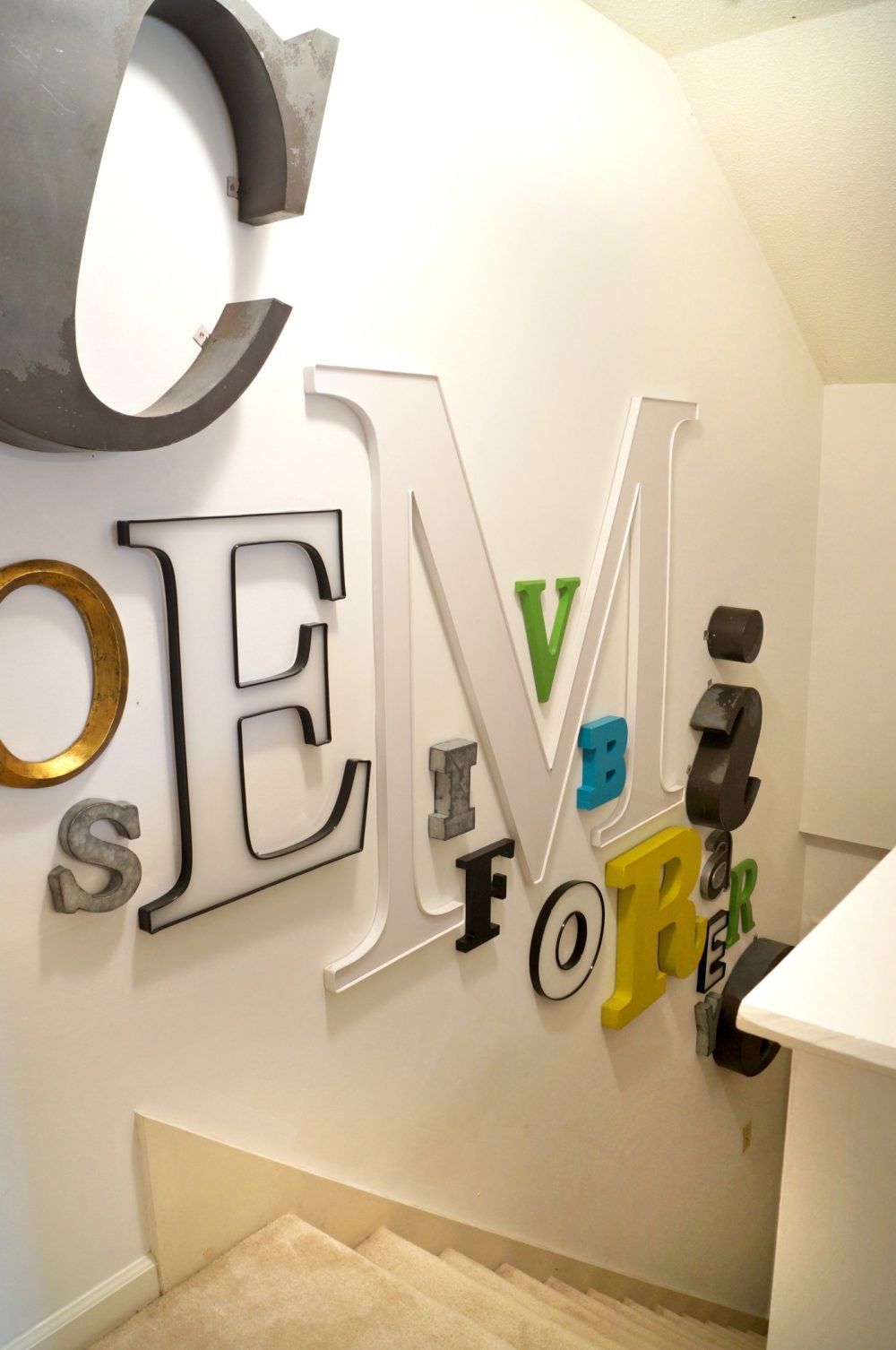 I love the mix of vintage brass, wood and textiles in this eclectic bedroom.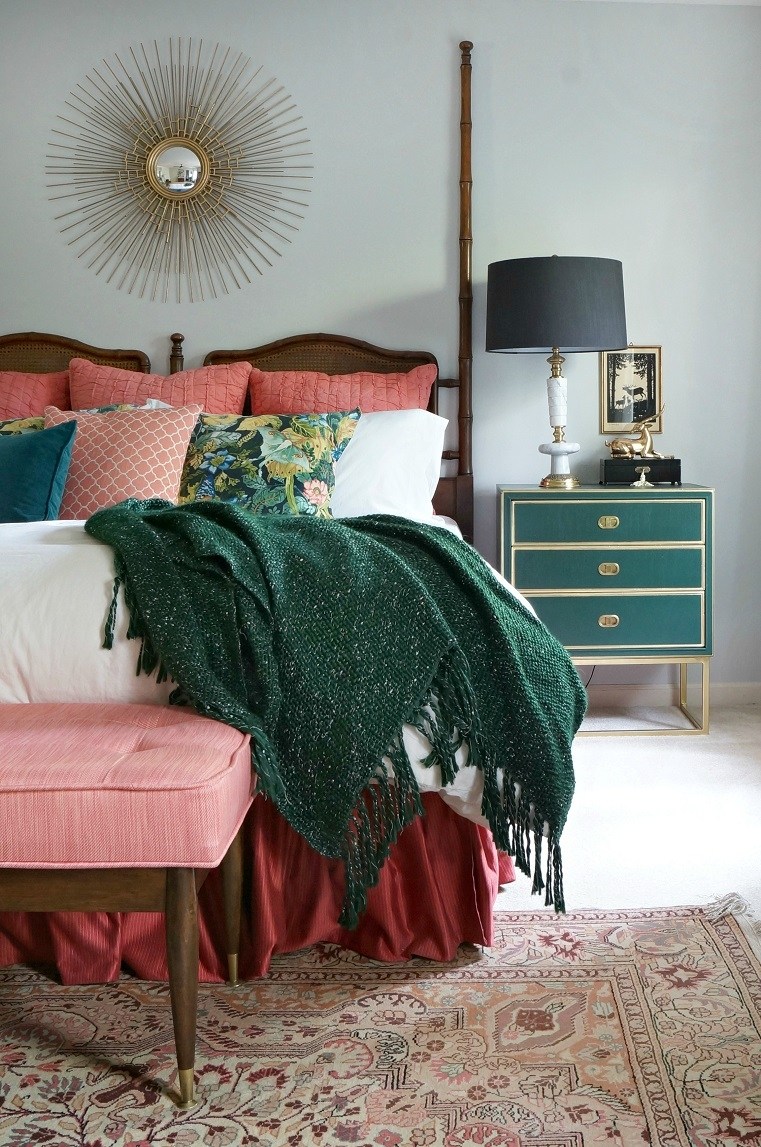 Of all the gallery walls in the house, this wall of old silhouettes is my favorite.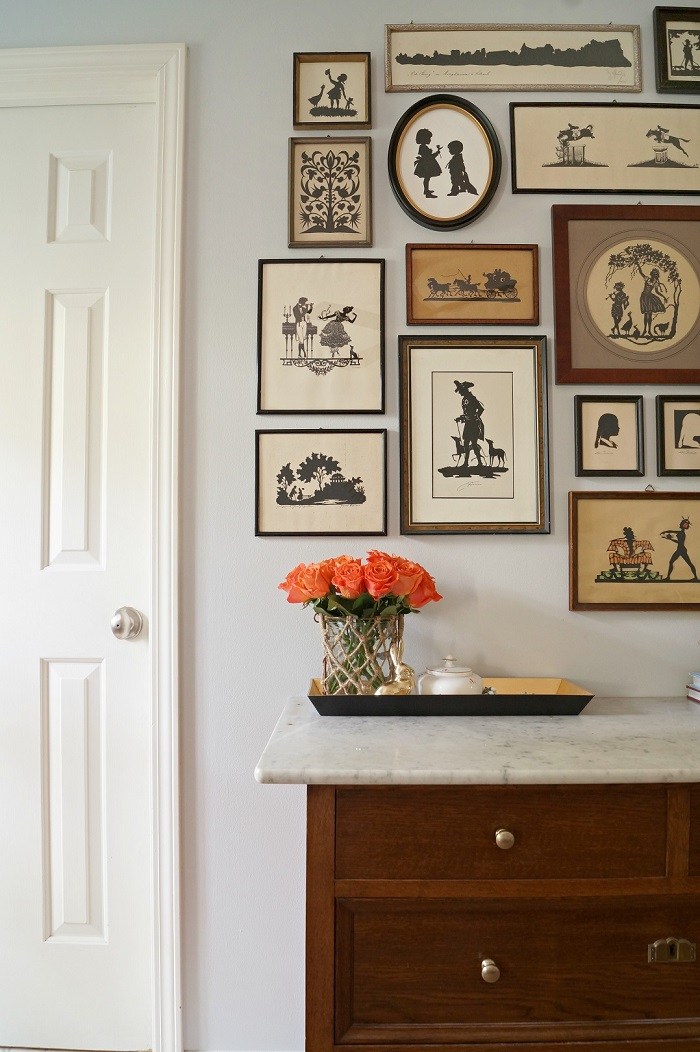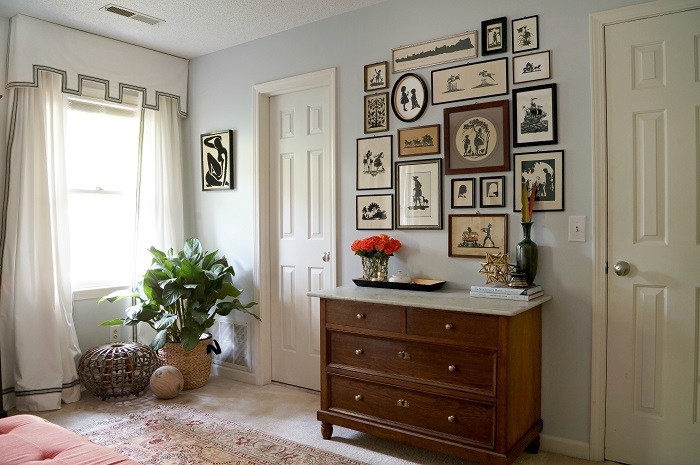 A teen girls room is just as colorful as the rest of the house.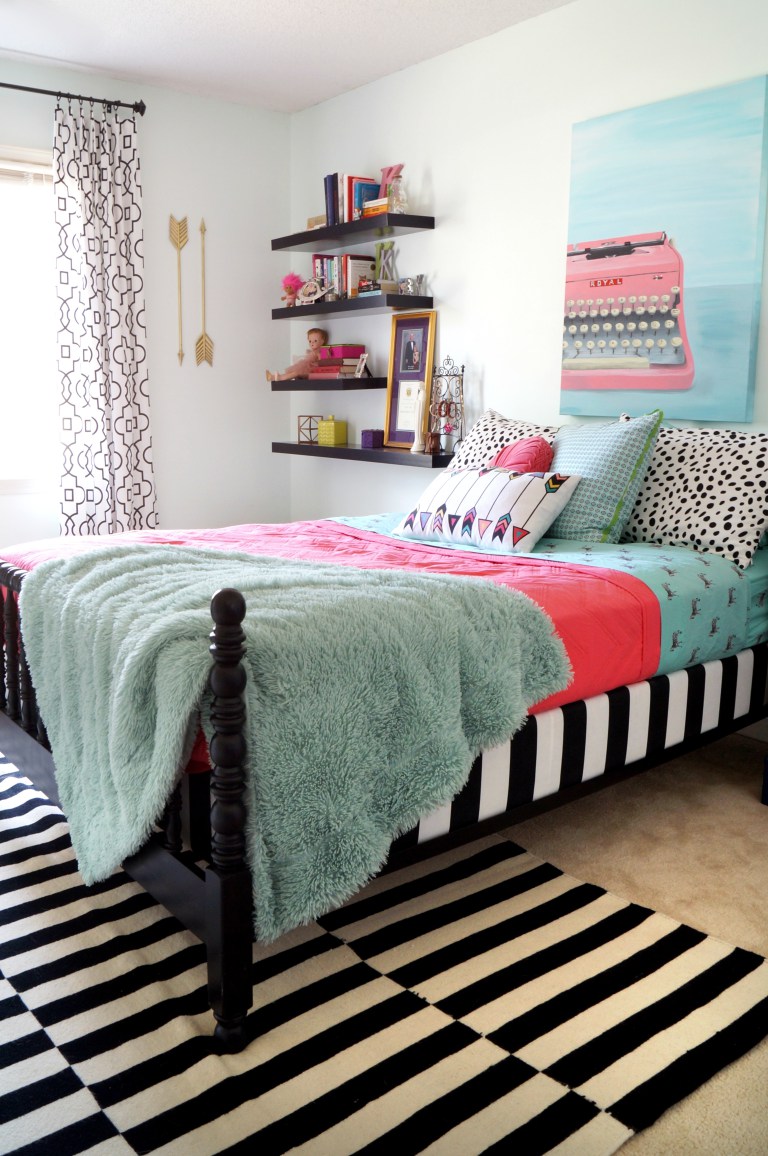 I think I'd actually enjoy doing laundry in this fun and colorful laundry room.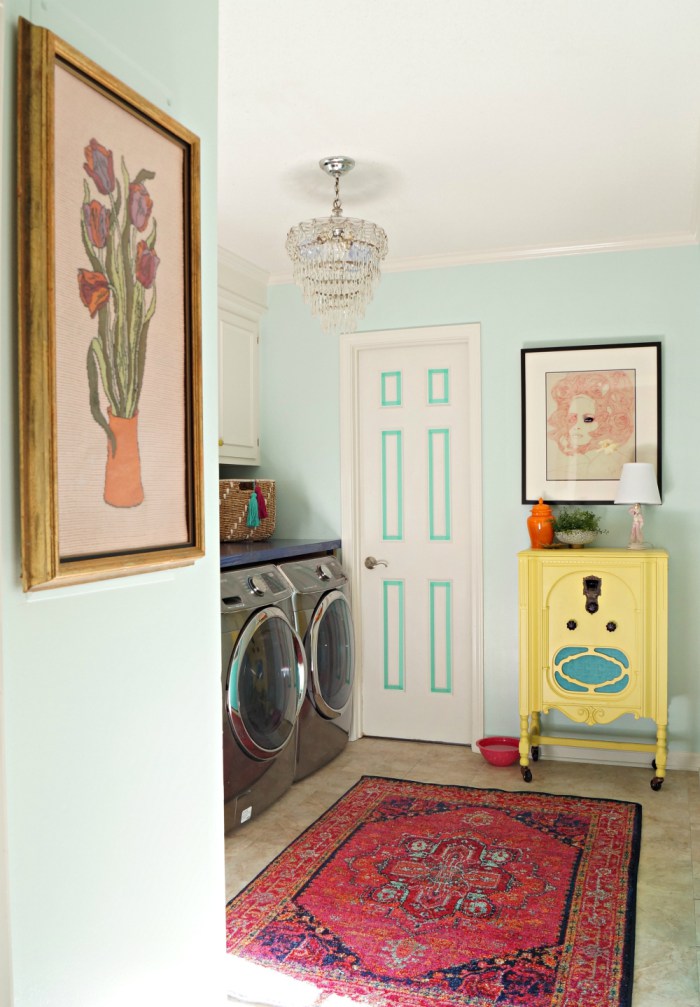 A closet was turned into a built in bench with plenty of room for stuff!
Scared of pattern, try a fun wallpaper in a small space for a wow factor.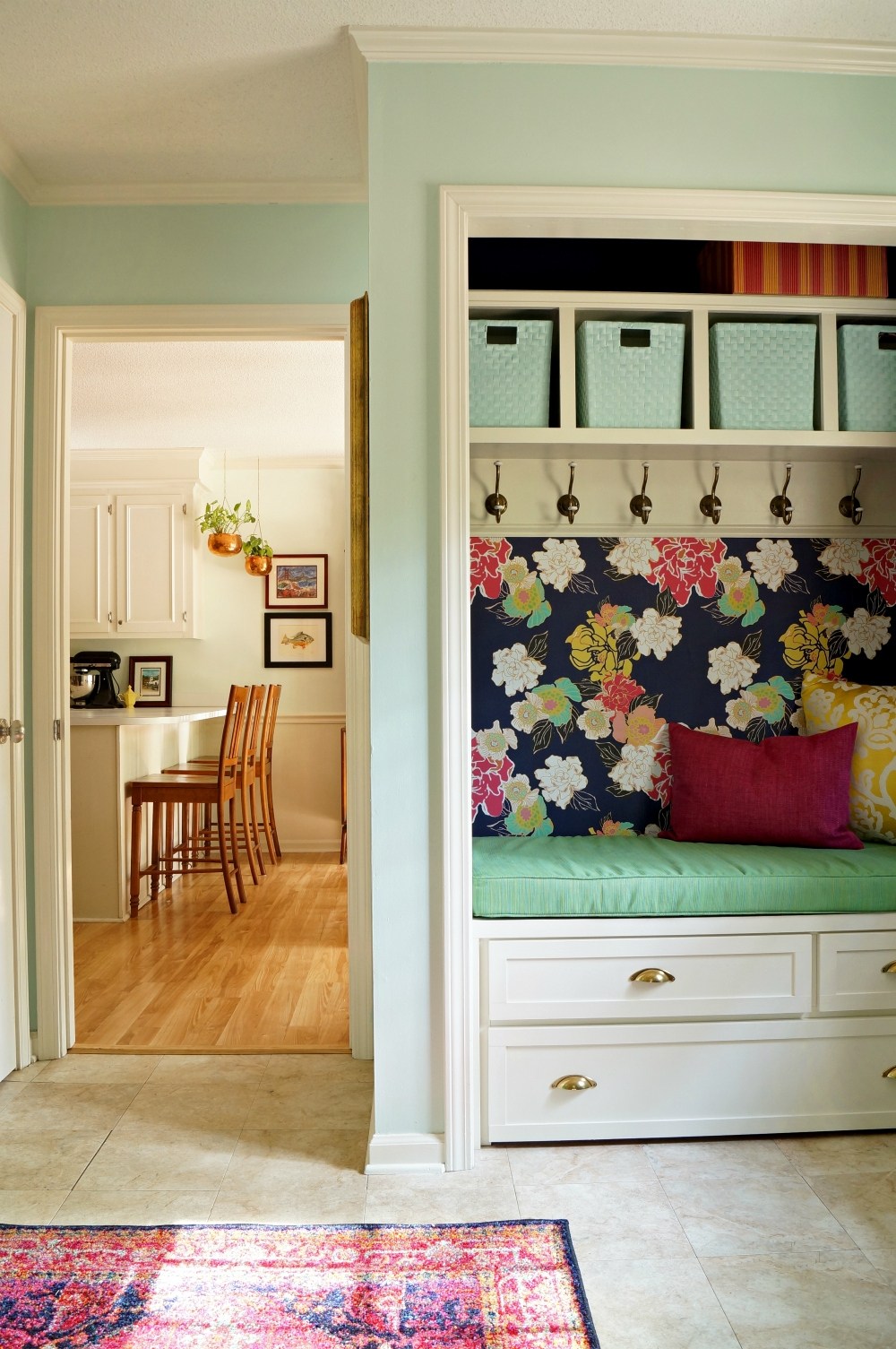 Peel and stick tile keeps the cost down and Maggie turned doors into this blue waterfall counter over the washer and dryer.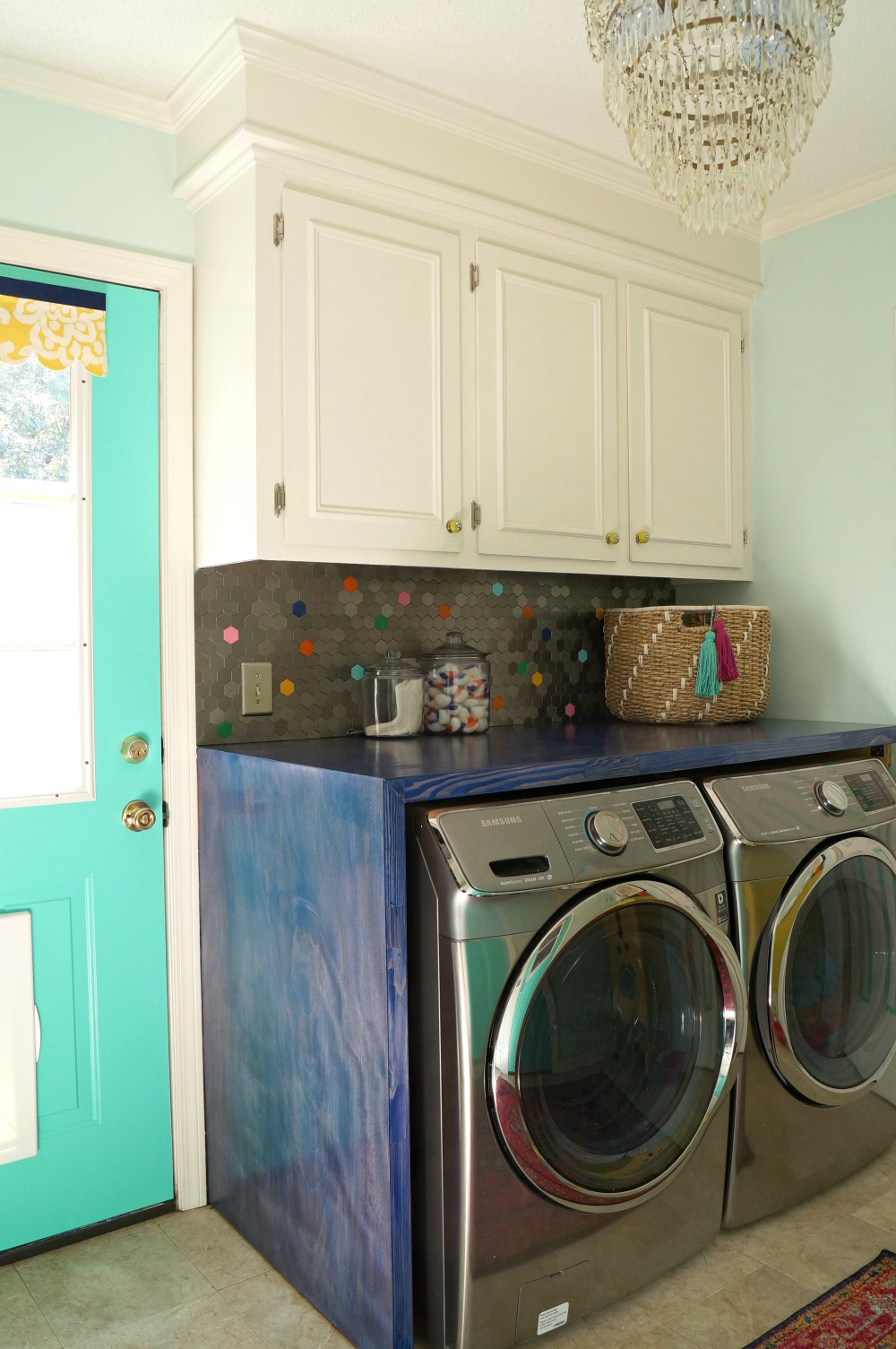 Craigslist to the rescue again – this time rattan furniture got a coat of paint and lots of plants add life and color to the screened in porch.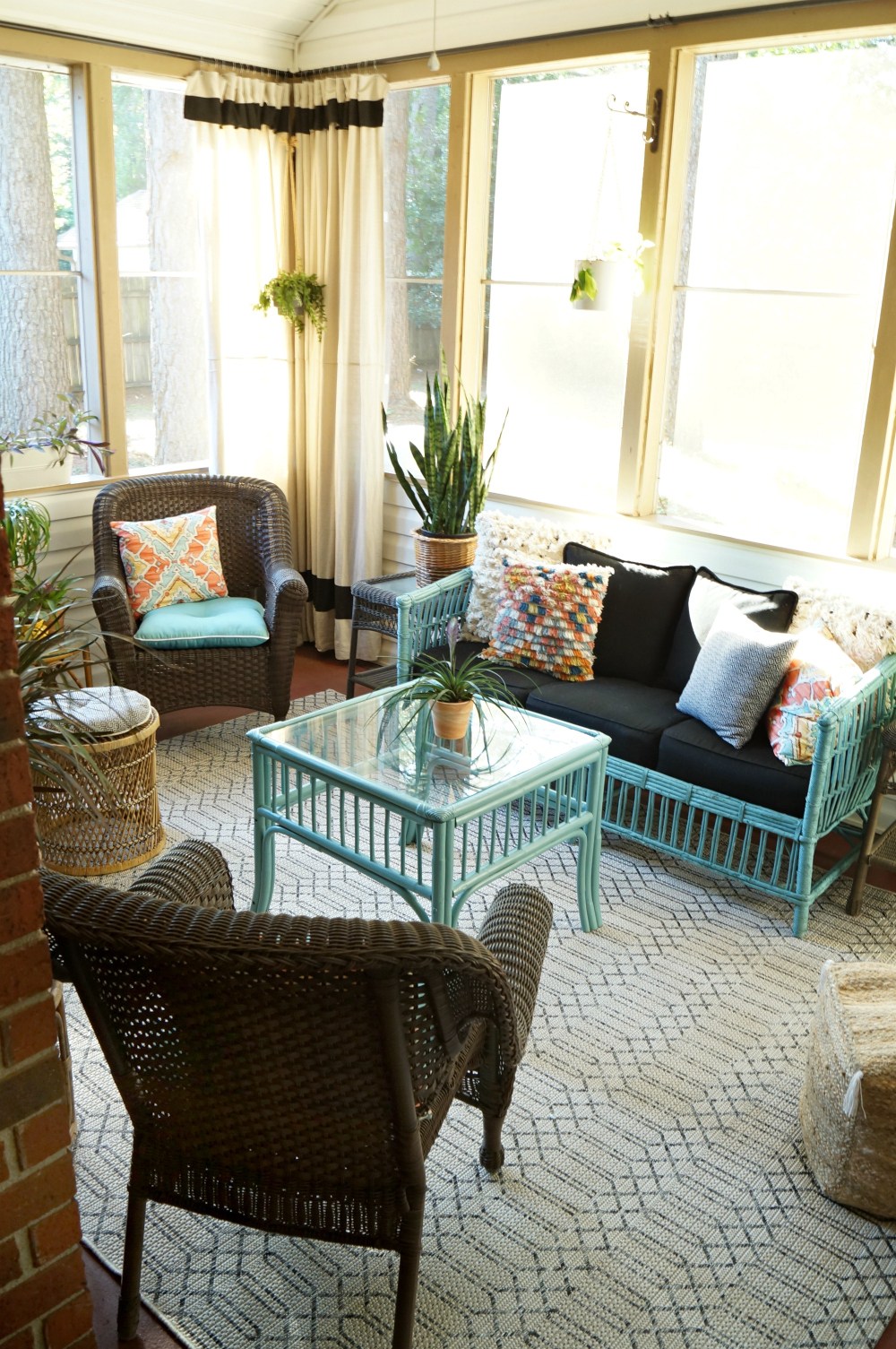 This craft and sewing room is an attic escape.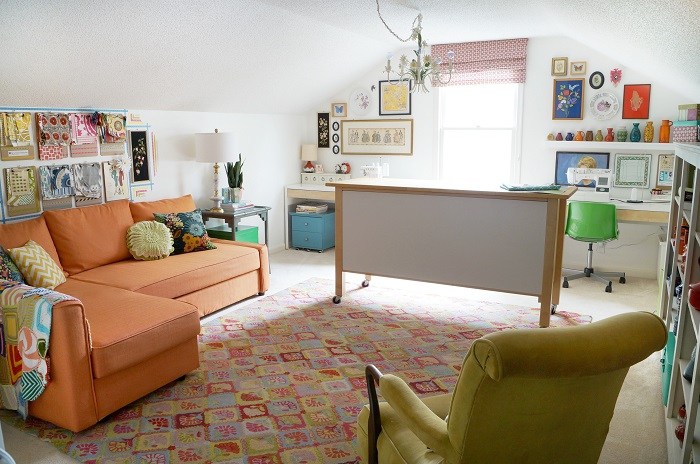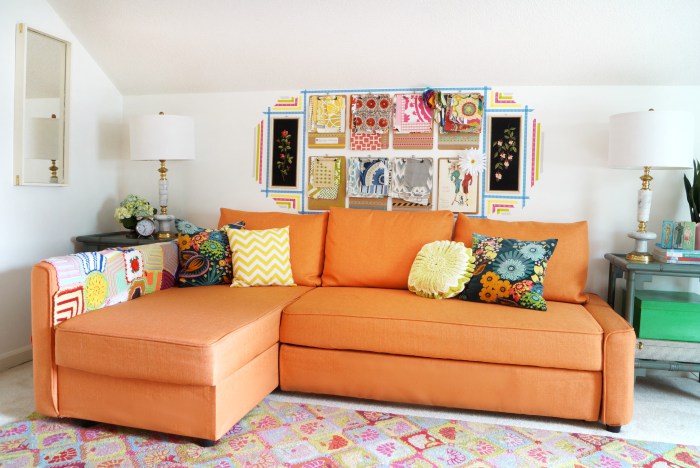 This West German pottery collection was amassed while Maggie lived overseas.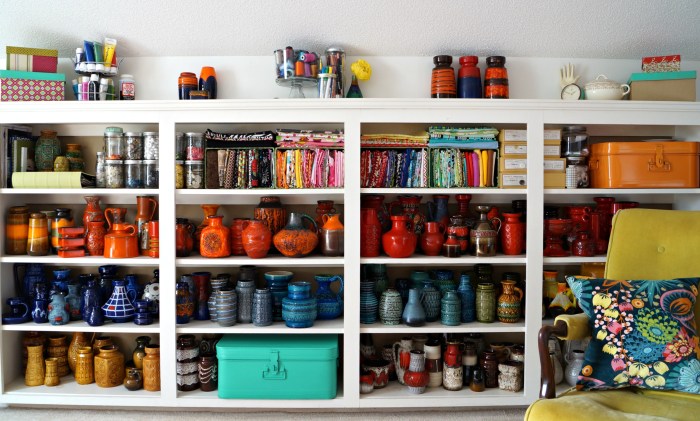 I love that Maggie didn't let renting stop her from making her house a home.
Visit Maggie Overby Studios to see more.
More Eclectic Home Tours Here.