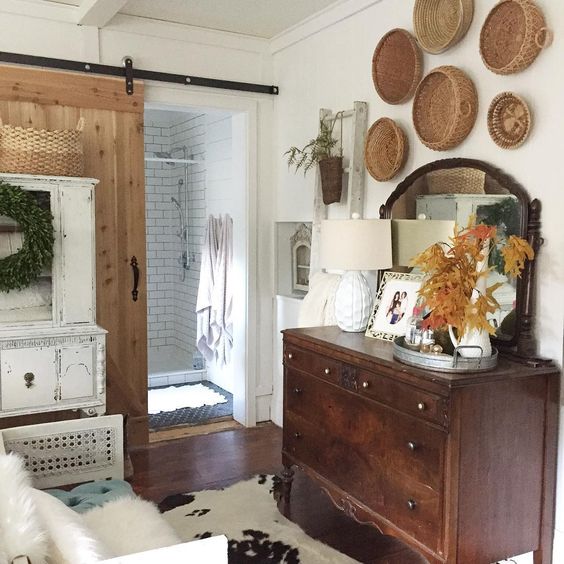 Tina of Union Willow lives in a little village outside of Buffalo, NY in an old house built in 1850. She's filled it with vintage pieces, thrift store finds and lots of eclectic charm.
"I like so many styles and I really don't know much about actual design. I like vintage and antiques, farmhouse, cottage, a little bit of boho. The most important thing to me is that our home is cozy, welcoming and functional," says Tina.
Love home tours? Check out more of my Eclectic Home Tours.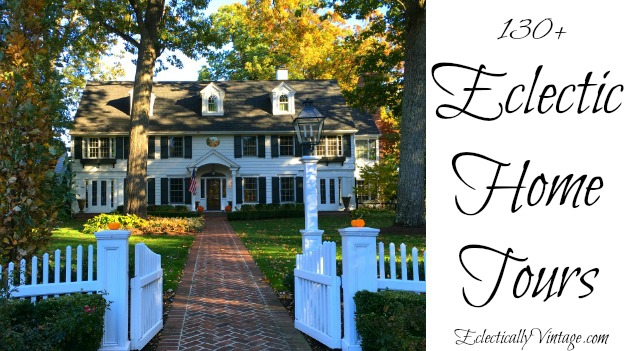 I love the pair of porches on this charming old house.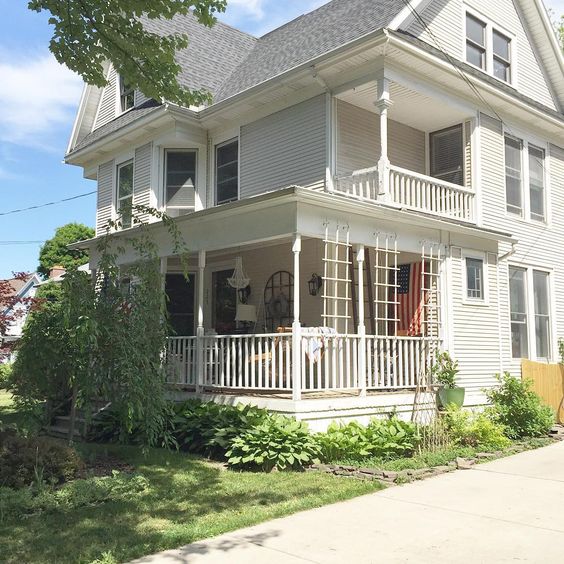 Can you believe this is faux brick wallpaper! Perfect for disguising less than perfect walls.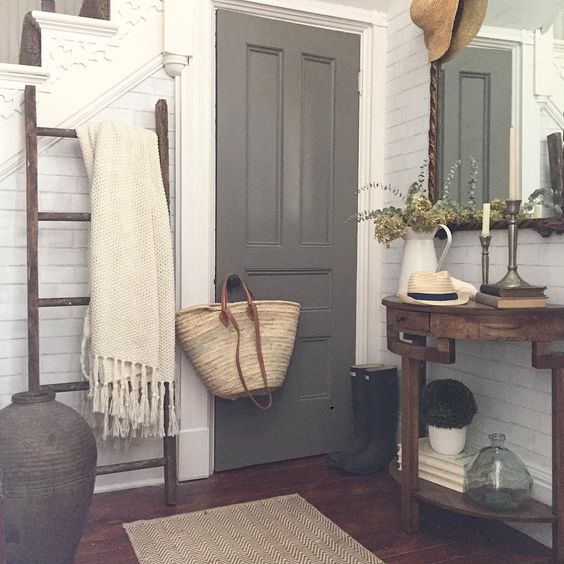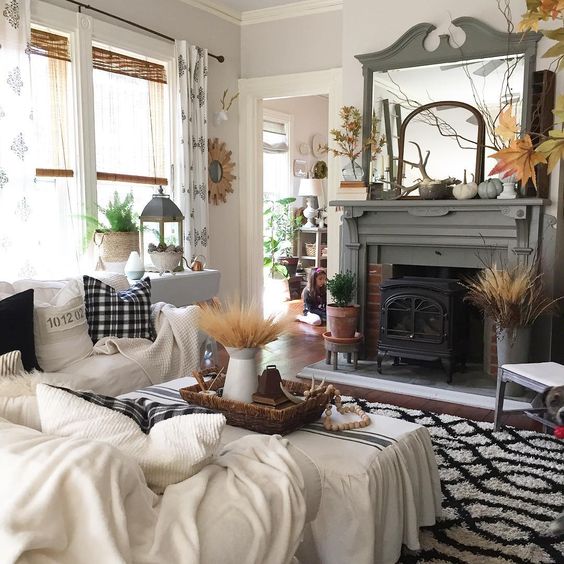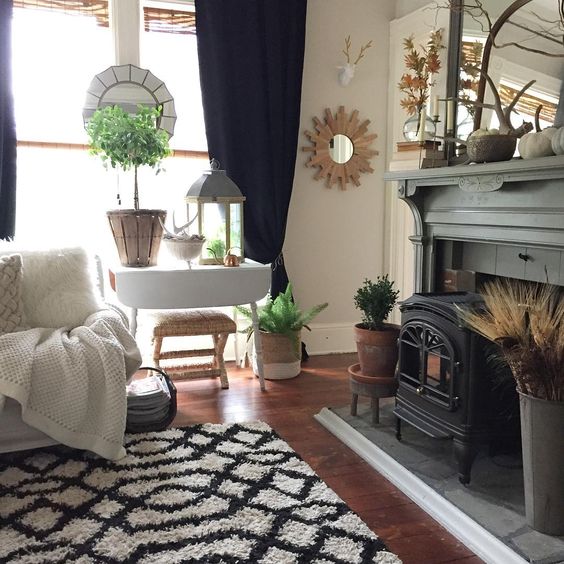 Rustic wooden shelves are perfect for displaying favorite books.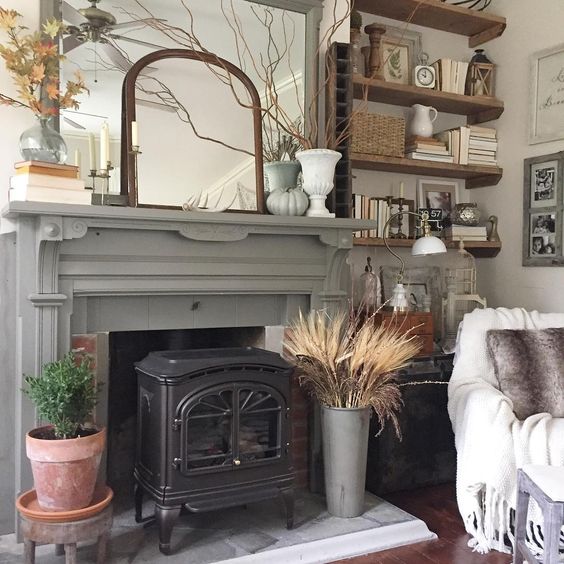 Turn a chicken coop into a coffee table by adding a big tray.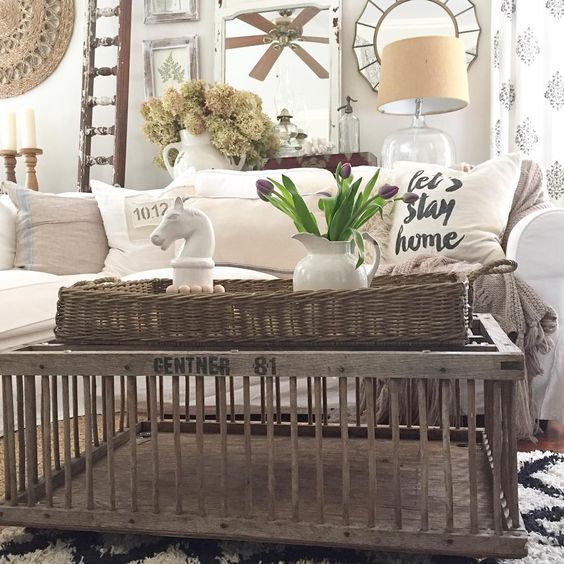 A pair of old sawhorses make a rustic desk.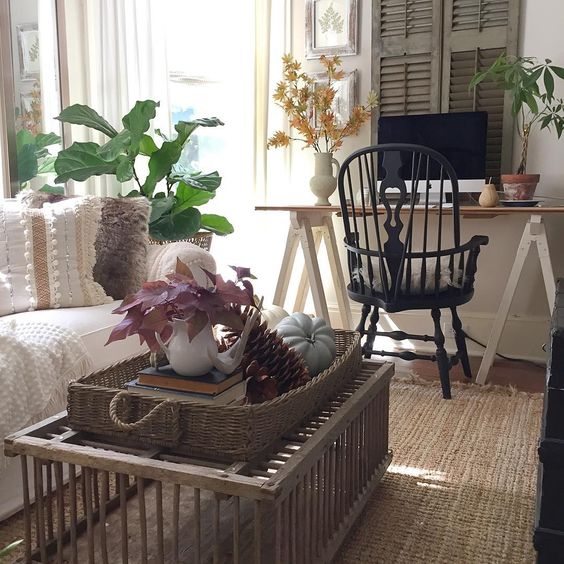 Look at that cute little lemon tree – I love the way plants bring color and life to this house.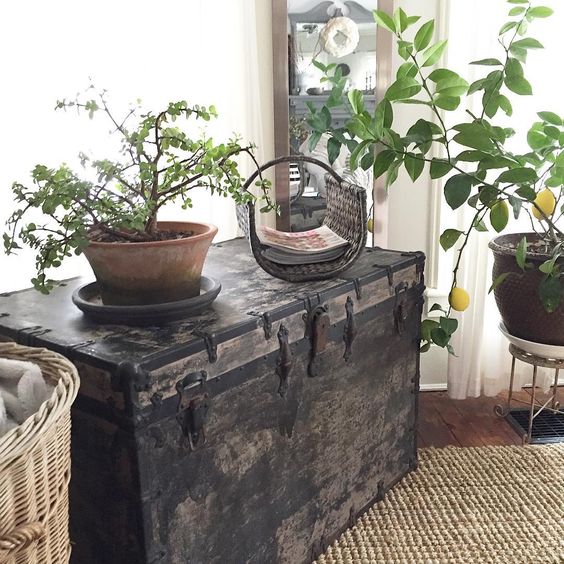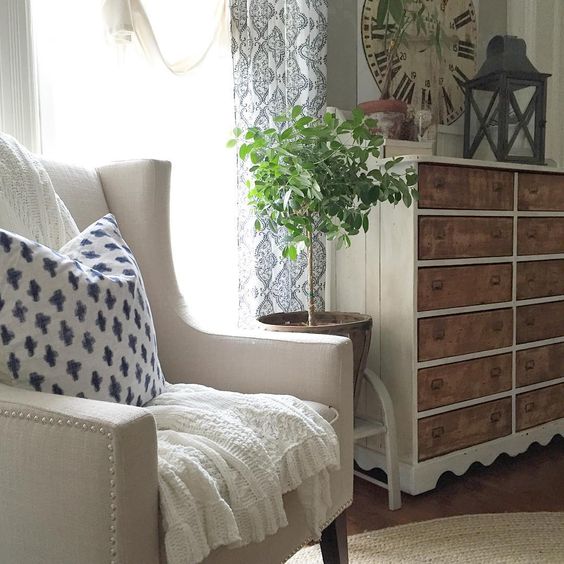 I love this little wicker chair and fiddle leaf fig in a woven basket.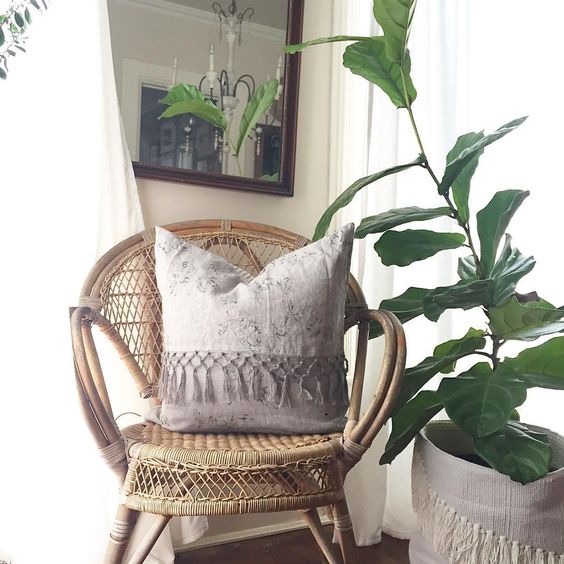 Wicker chairs add a casual feel to the dining room.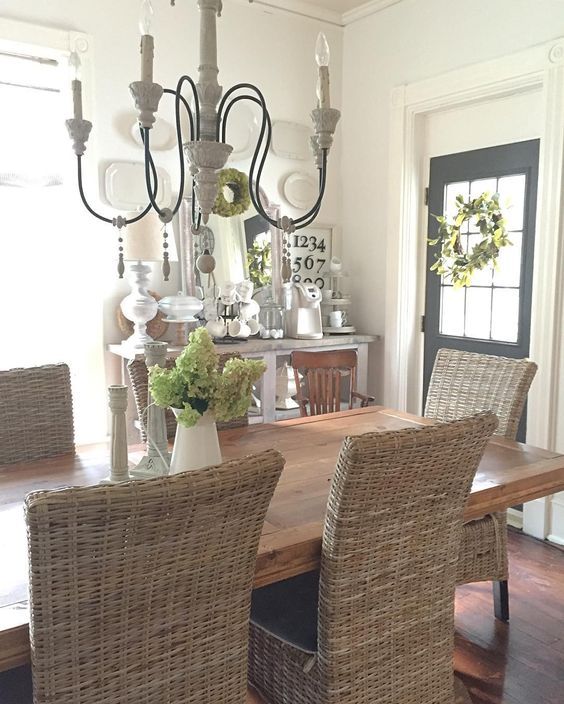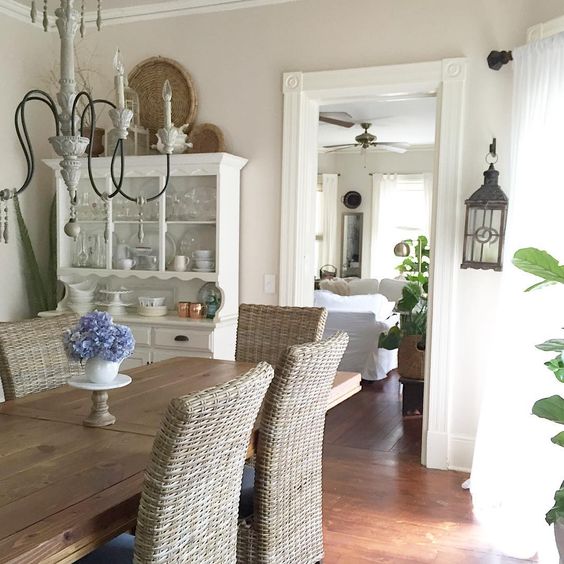 An olive tree comes inside at the first hint of cold weather.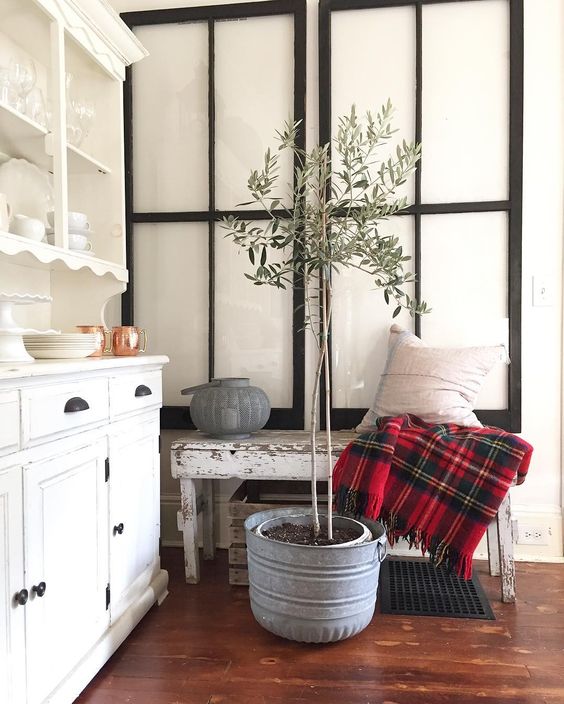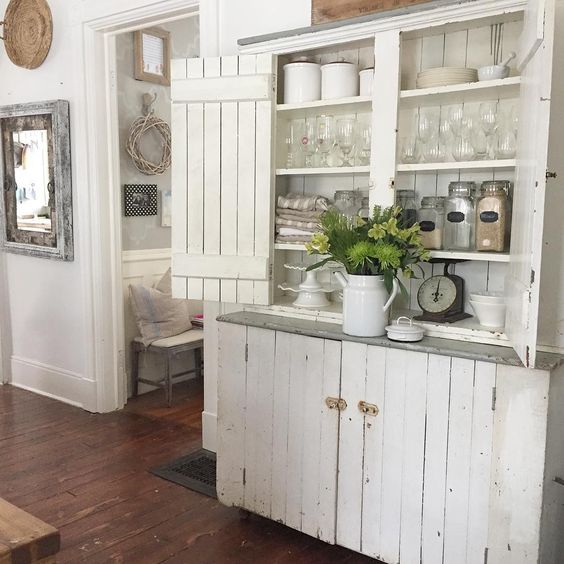 An old secretary gets a coat of white paint.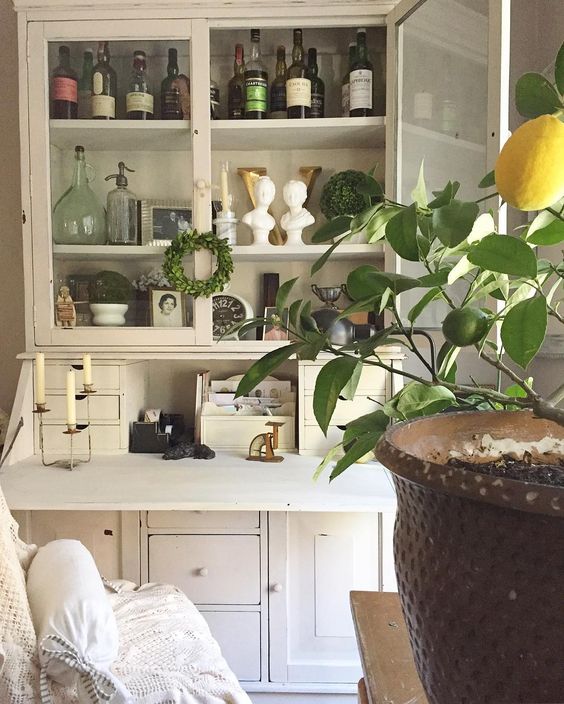 Wood countertops add warmth to a white kitchen.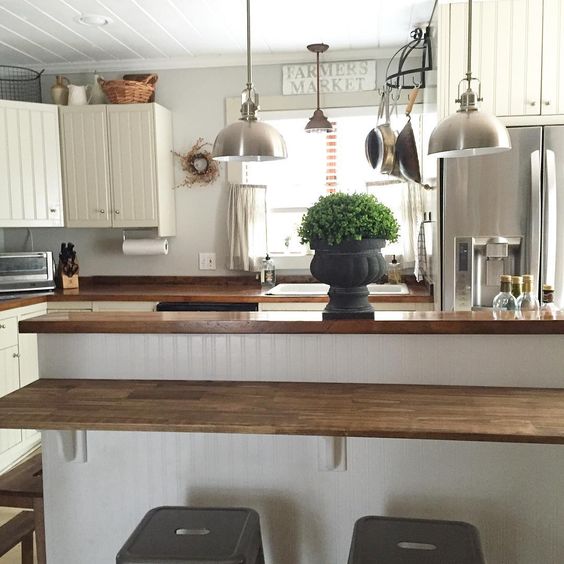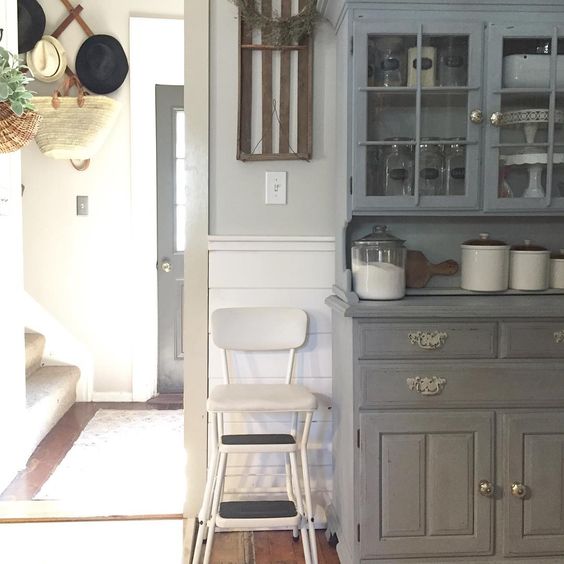 The family room has an eclectic gallery wall and a modern paper chandelier from Ikea.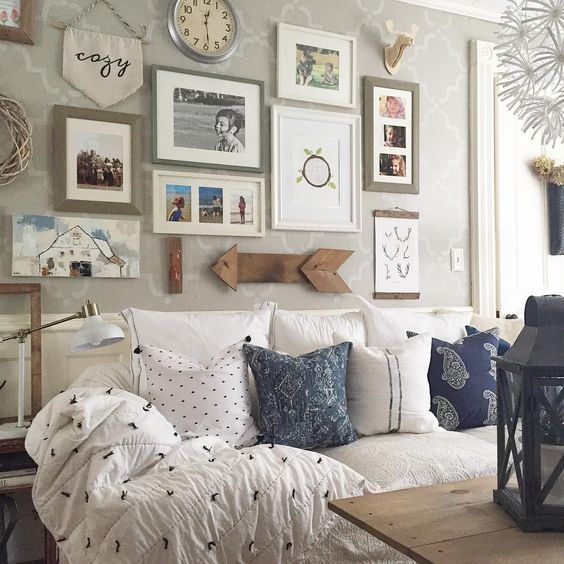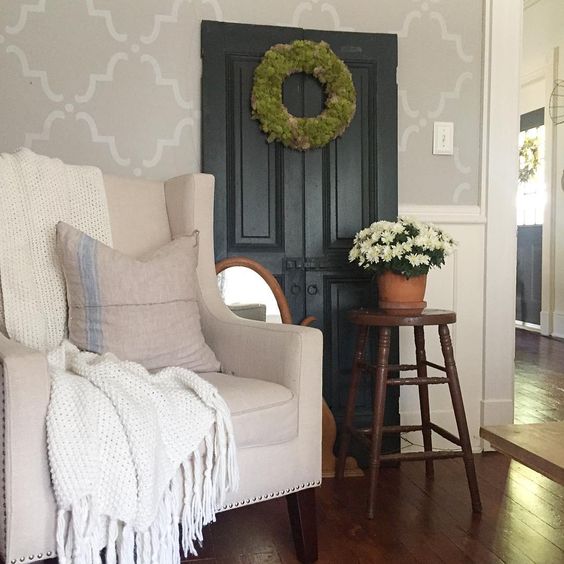 The bedroom gets some glam with a gorgeous crystal chandelier.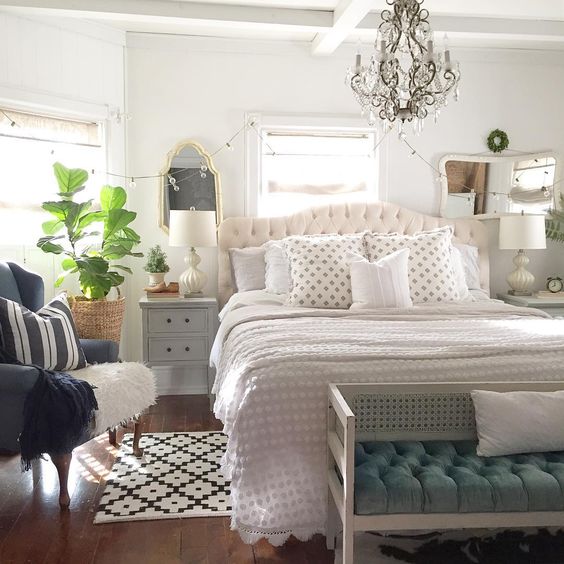 Tina found the vintage chenille bedspread for $2 at a yard sale!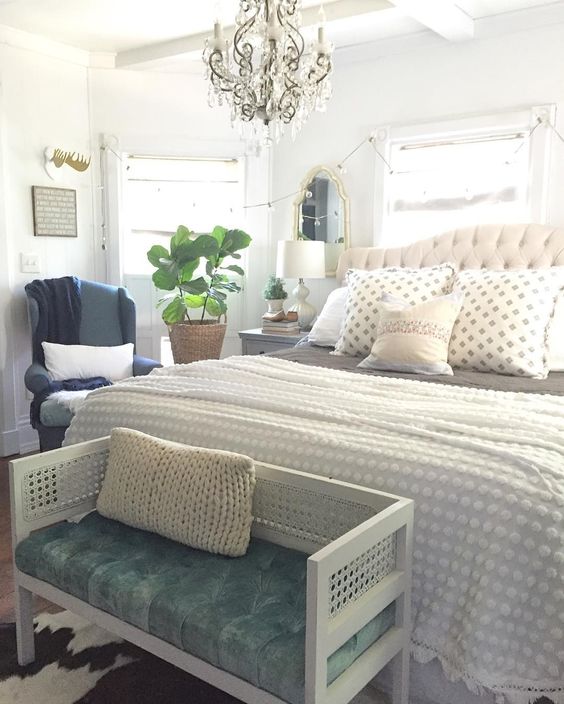 The sliding barn door adds warmth to this mostly white room.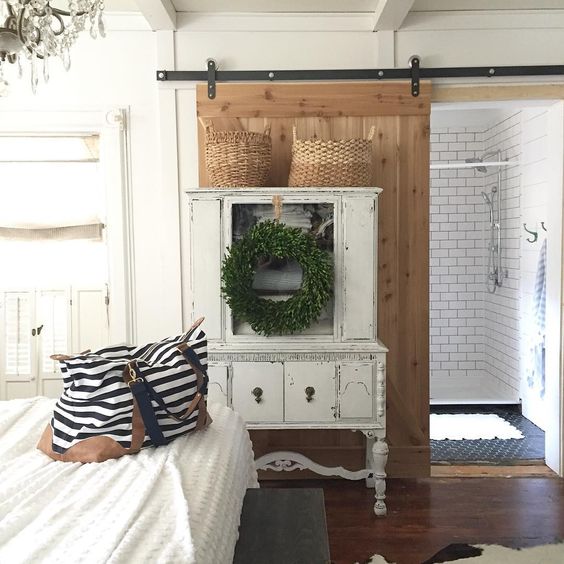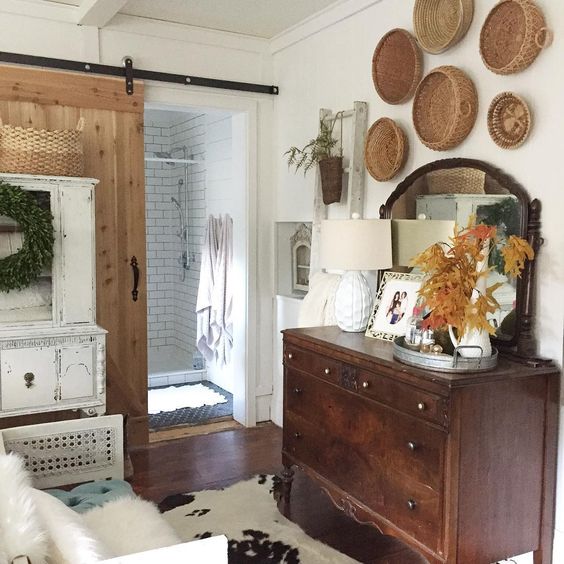 White shiplap pairs perfectly with black tile floors.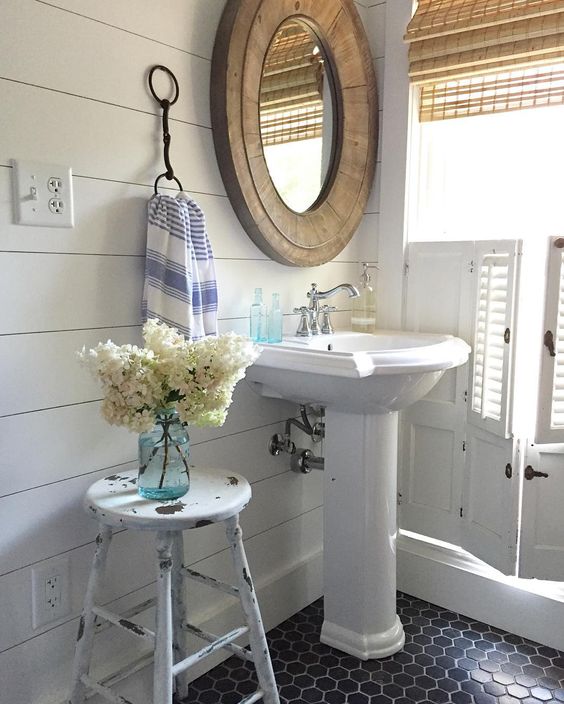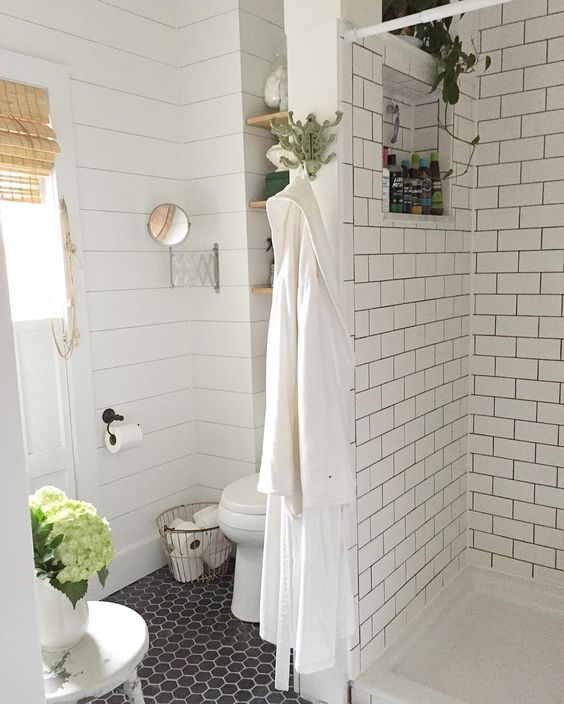 Anthony oversees the family's comings and goings and adds a bit of whimsy.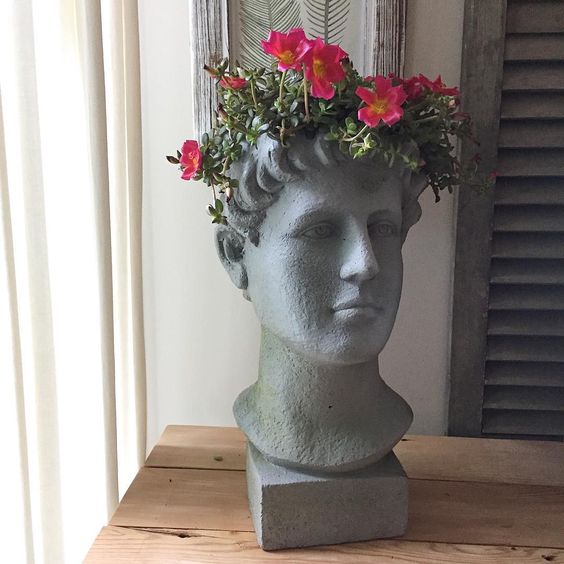 Two of Tina's four kids share this adorable bedroom complete with shutter headboards.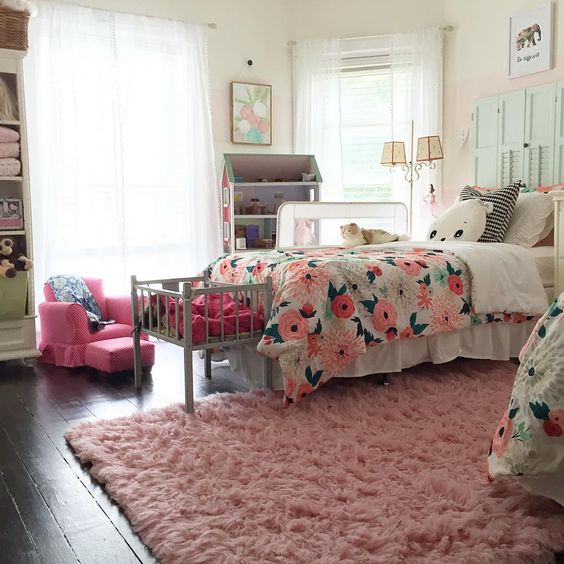 Did I mention Tina makes the most beautiful linen hand towels and pillows in her Etsy shop.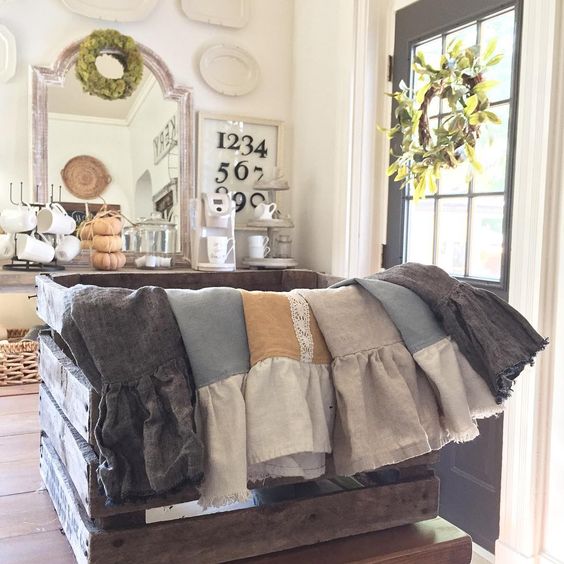 Follow Union Willow on Instagram to see more of her old house style.
See more Eclectic Home Tours here.