Nostalgic Memories and a Favorite Comfort Food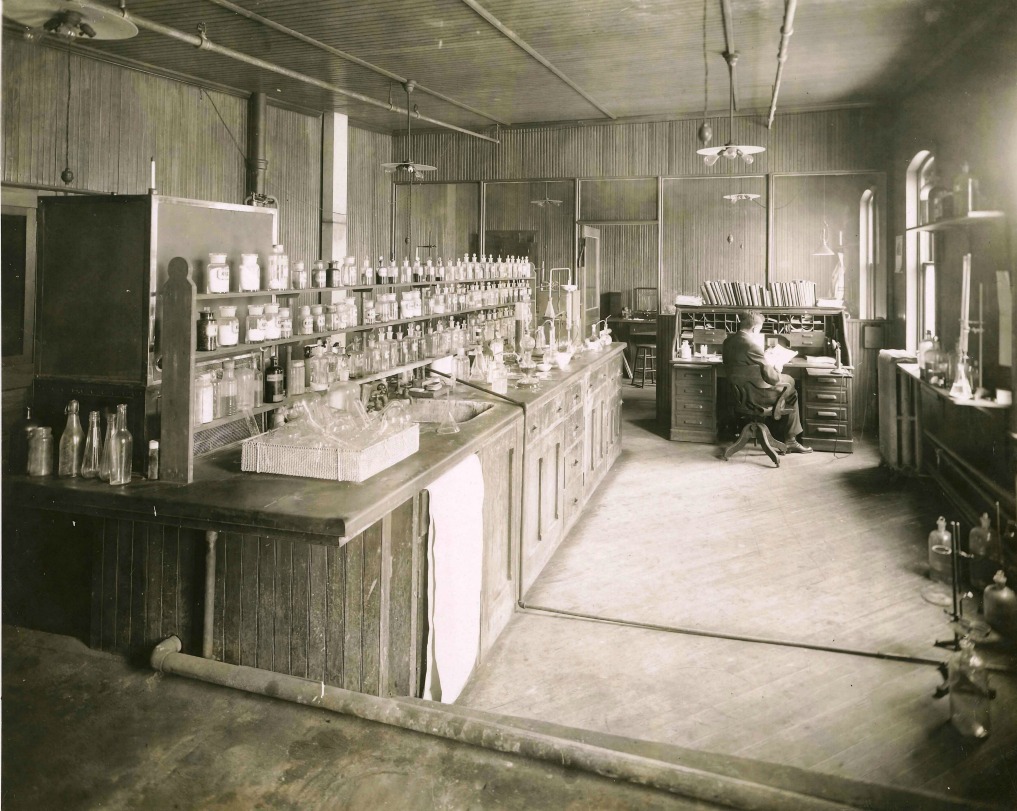 Nostalgia: a sentimental longing or wistful affection for the past, typically for a period or place with happy personal associations
There's something about owning something that has survived the test of time. Something that's been handed down from generation to generation. Something with a history and a story to tell.
I love anything with an interesting history so when Campbell Soup Company asked me to collaborate to share my version of nostalgia, I couldn't say no.
I love that Campbell dug through it's archives this year to find the original 1915 Beefsteak Tomato Soup recipe created by then president Dr. John Dorrance (that's him in his lab in the photo above). They scoured local New Jersey farms until they found one with 20,000 pounds of Jersey Beefsteak tomatoes so they could replicate the recipe.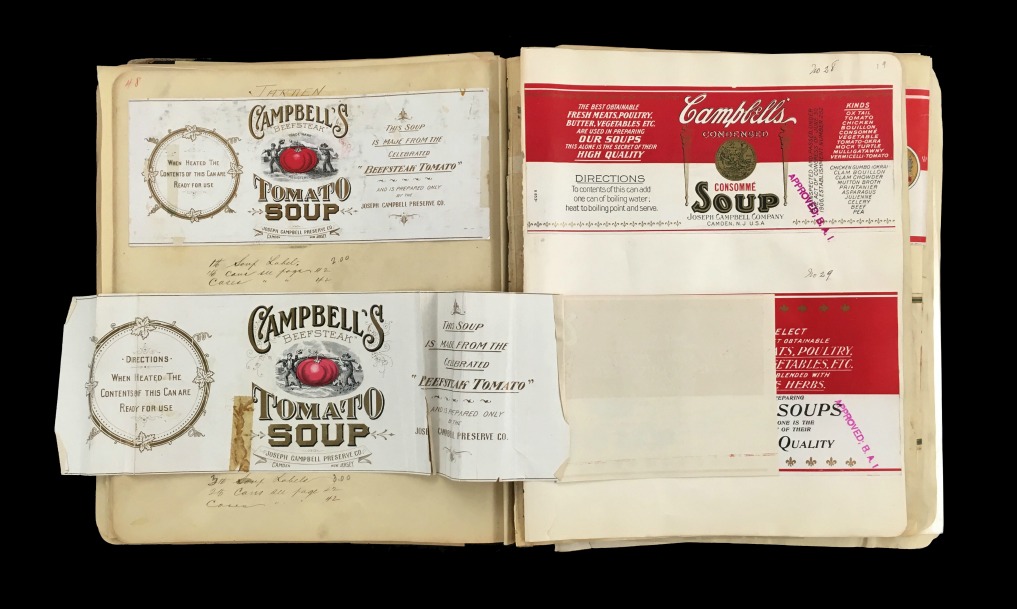 They did it – a limited edition supply of soup in 24 ounce jars with a replica of the original label with a drawing of two farmers carrying a larger than life tomato off of the field.
For me, certain comfort foods evoke a feeling of nostalgia and nothing brings memories to life for me more than the smell of a simmering pot of soup.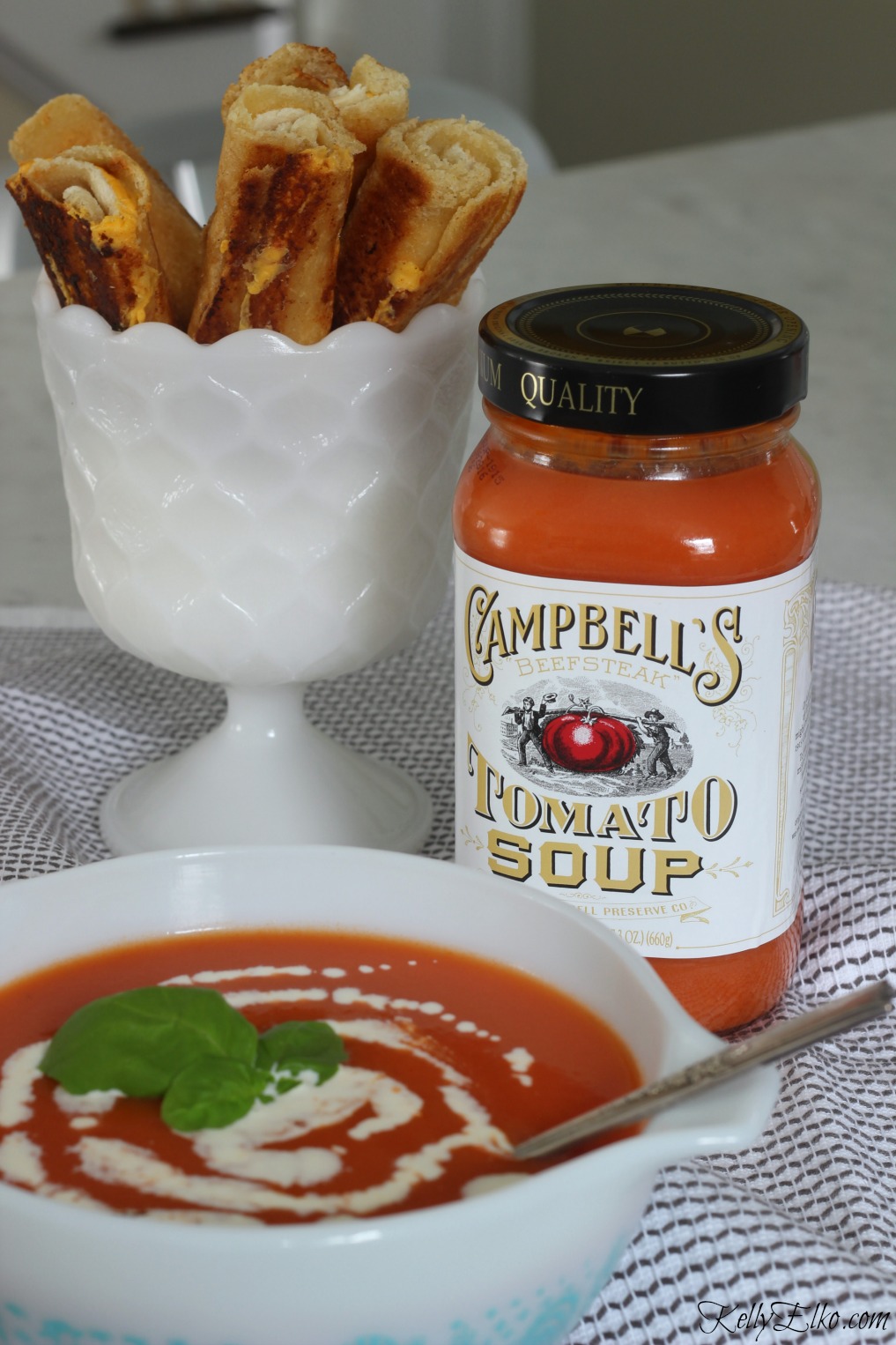 As a kid, one of my favorite comfort foods was Campbell's Chicken Noodle soup with the iconic red and white label.
My girls love tomato soup and I love welcoming them home from school on cold winter days with a pot of soup simmering on the stove top.
What better to pair tomato soup with than a batch of gooey grilled cheese dippers?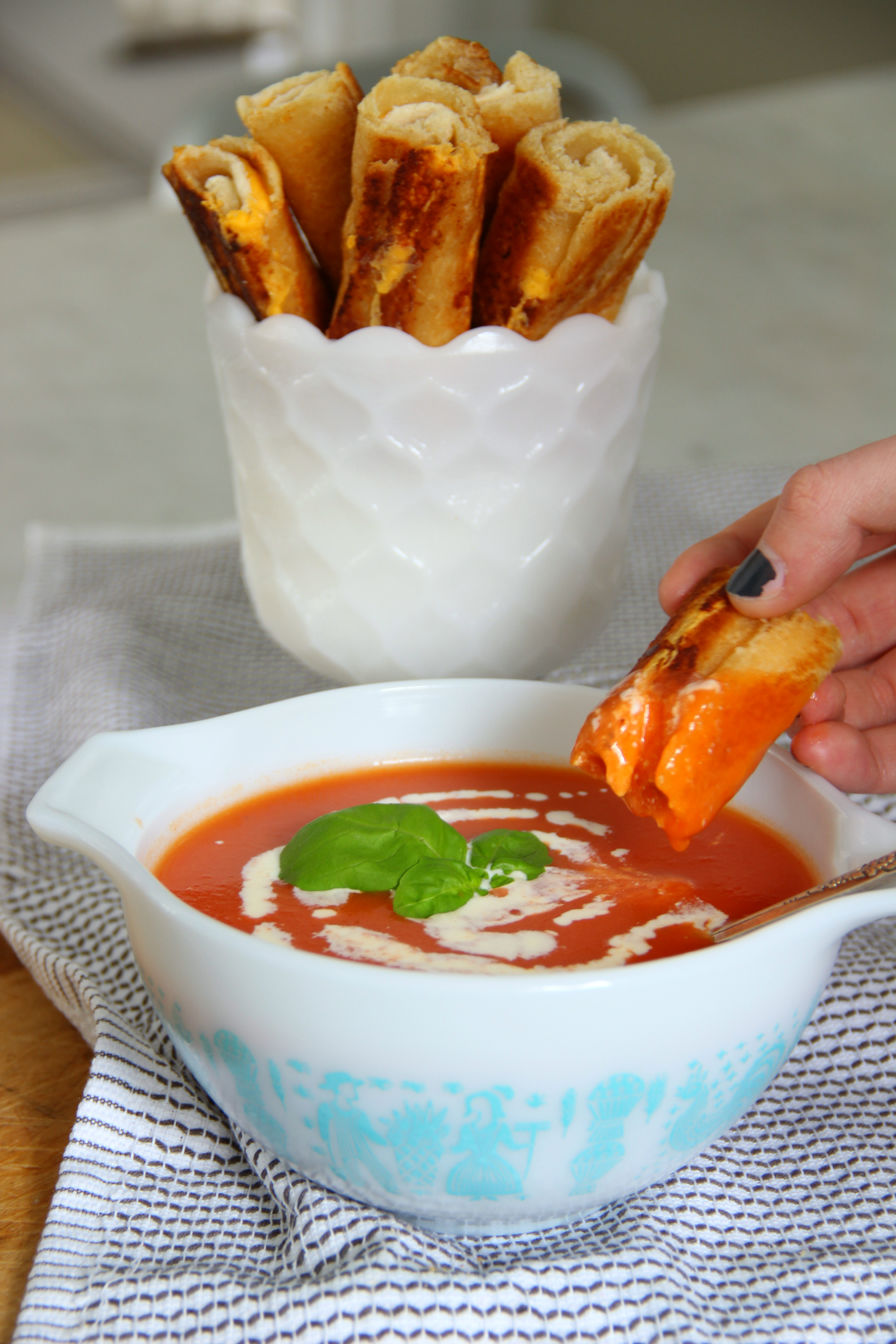 Ingredients
12 pieces white bread
6 slices American cheese
1 tbsp unsalted butter
Instructions
Cut off crusts on bread
Use a rolling pin to flatten each piece of bread
Put one piece of cheese between two slices of flattened bread
Roll the bread/cheese combo tightly
Heat non stick pan on medium
Add tbsp of butter
Put bread/cheese rolls (seam side down) in pan and turn frequently until bread is browned and cheese melted
Dip into your favorite soup
https://www.kellyelko.com/grilled-cheese-dippers/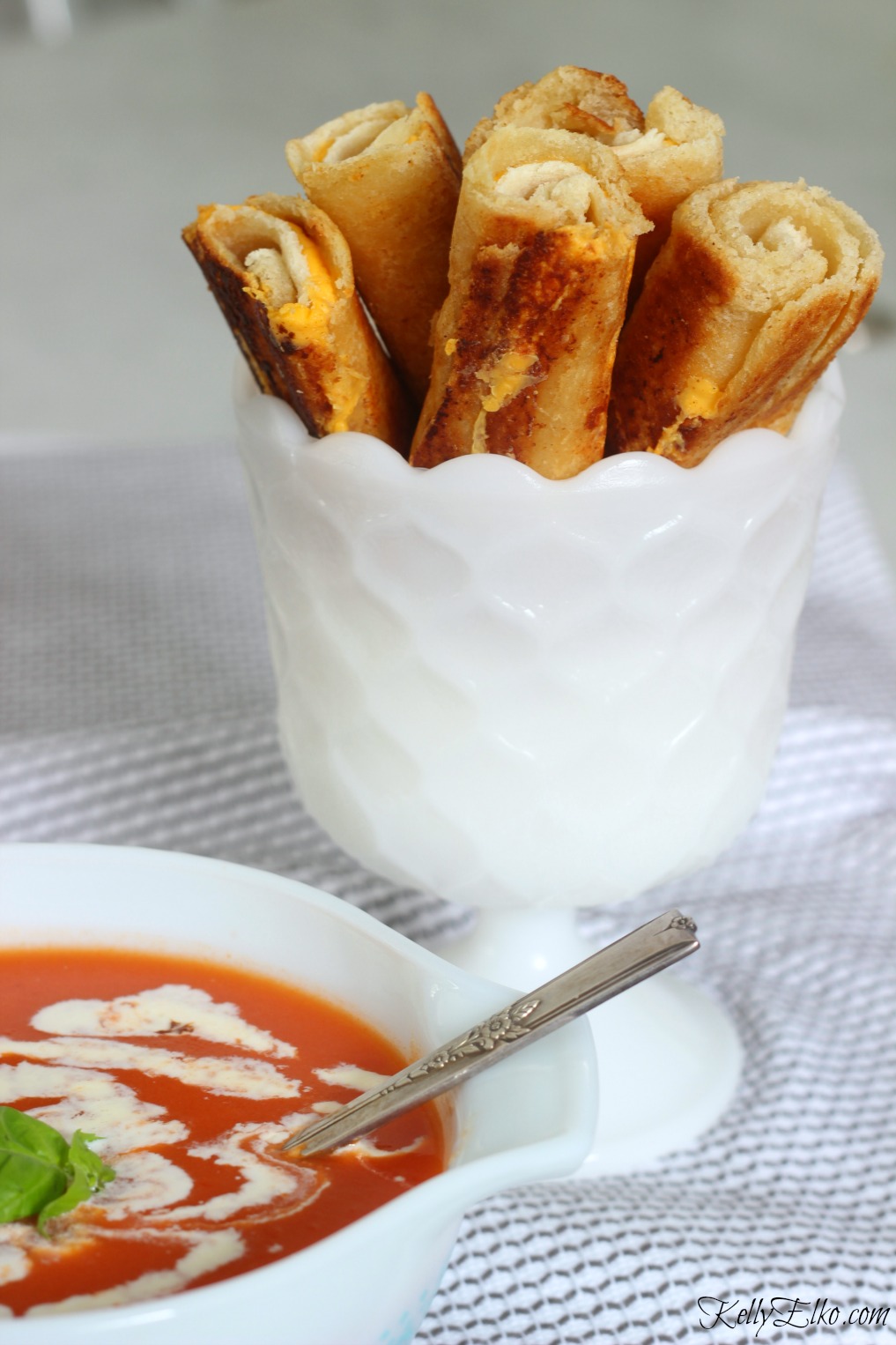 There is nothing better than the smell of a favorite comfort food to bring memories flooding in.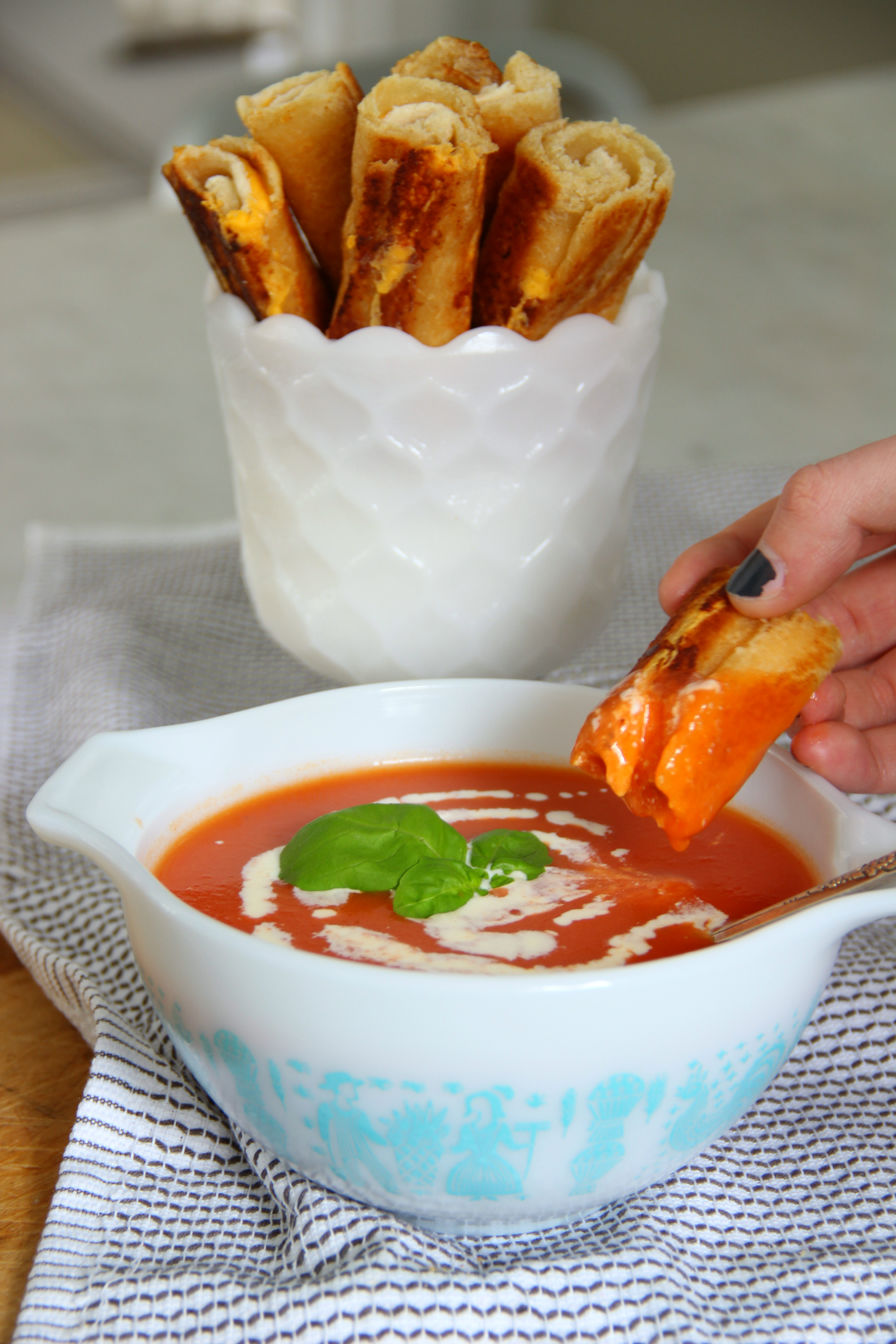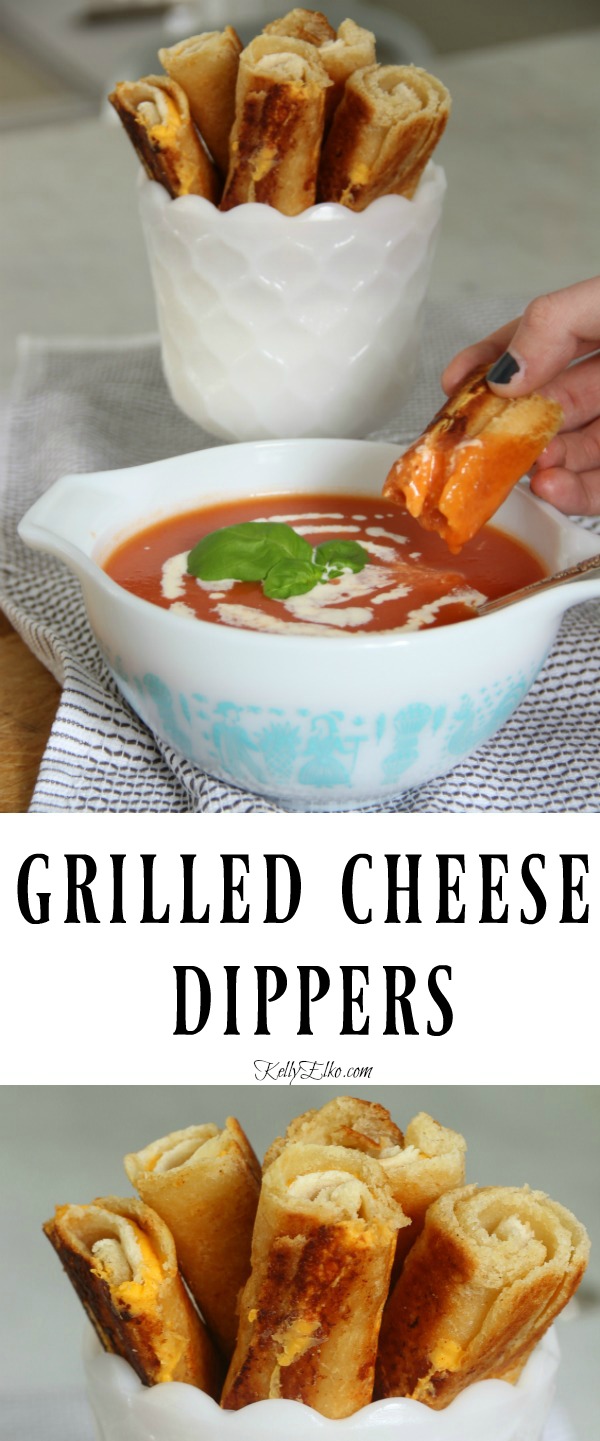 This is a sponsored conversation written by me on behalf of Campbells. The opinions and text are all mine.