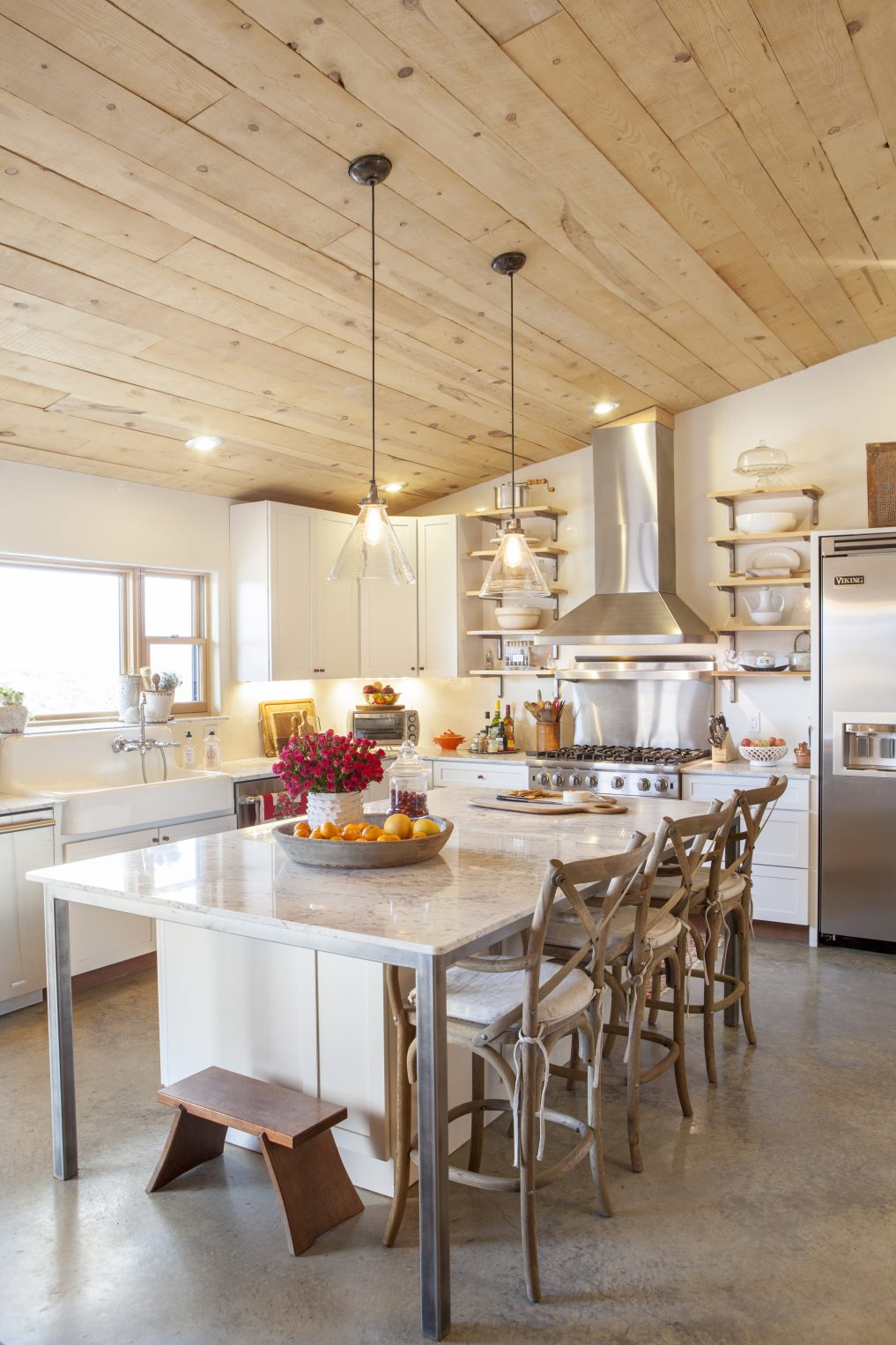 Heather and of Matt of French and French Interiors built their home on eight acres in a small artists colony just outside of Santa Fe.
"What makes our home special, and what we love about it is that we built it. Every nail, every board, every finish was collected and executed by us, from the foundation to the the light fixtures. It's a work of love, the place we can be the most creative and an ever evolving project," says Heather.
Tour this creative home then stick around to check out more Eclectic Home Tours.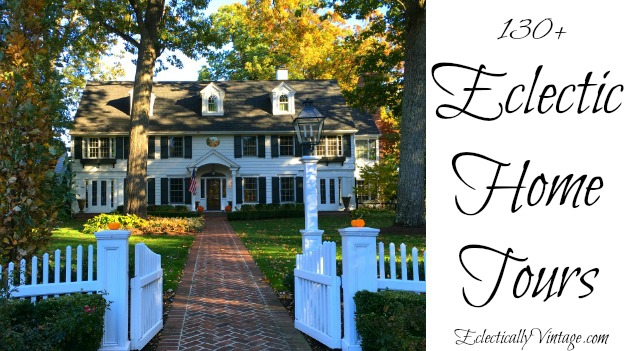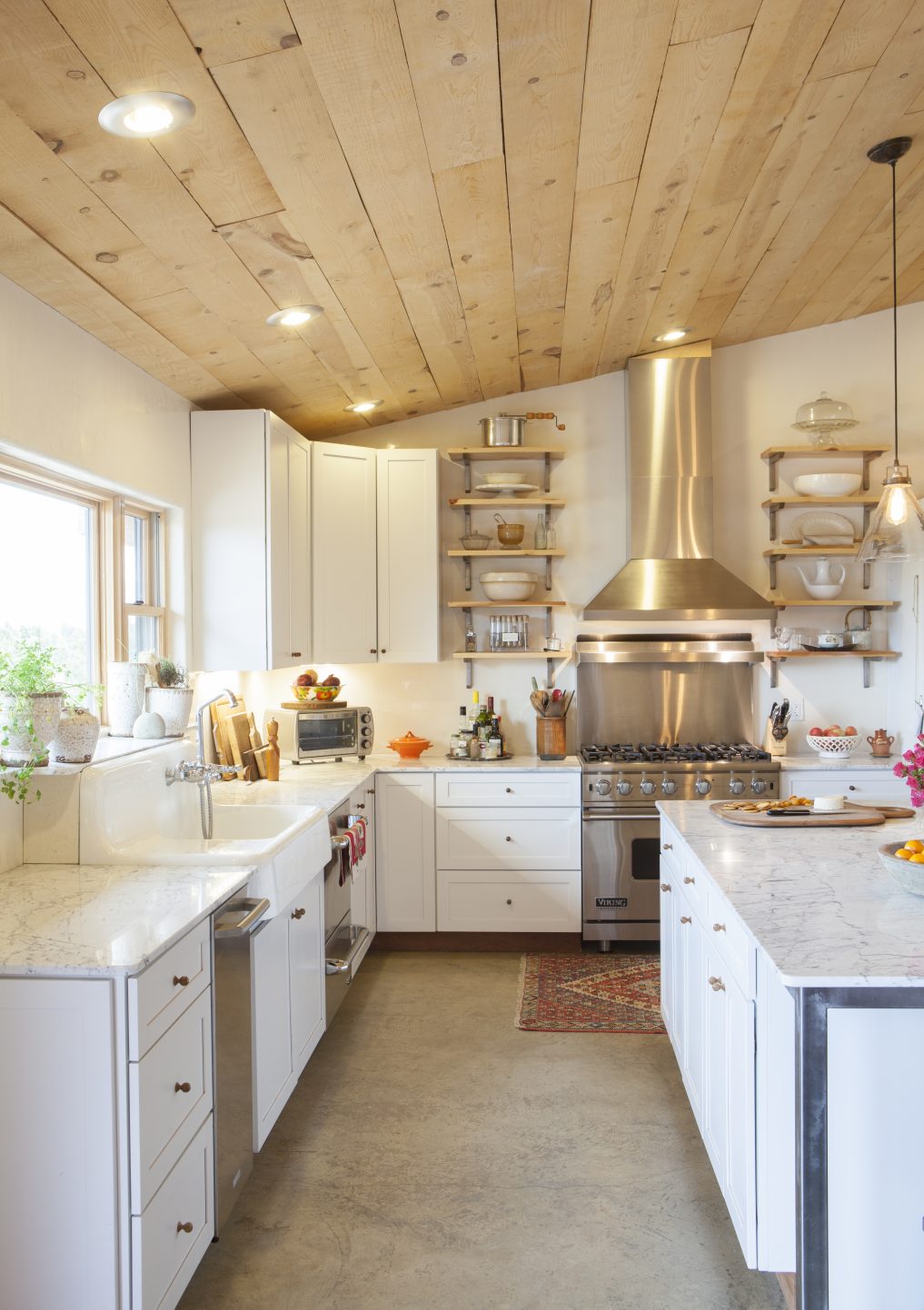 A mix of raw wood and industrial metal in these open shelves work well together.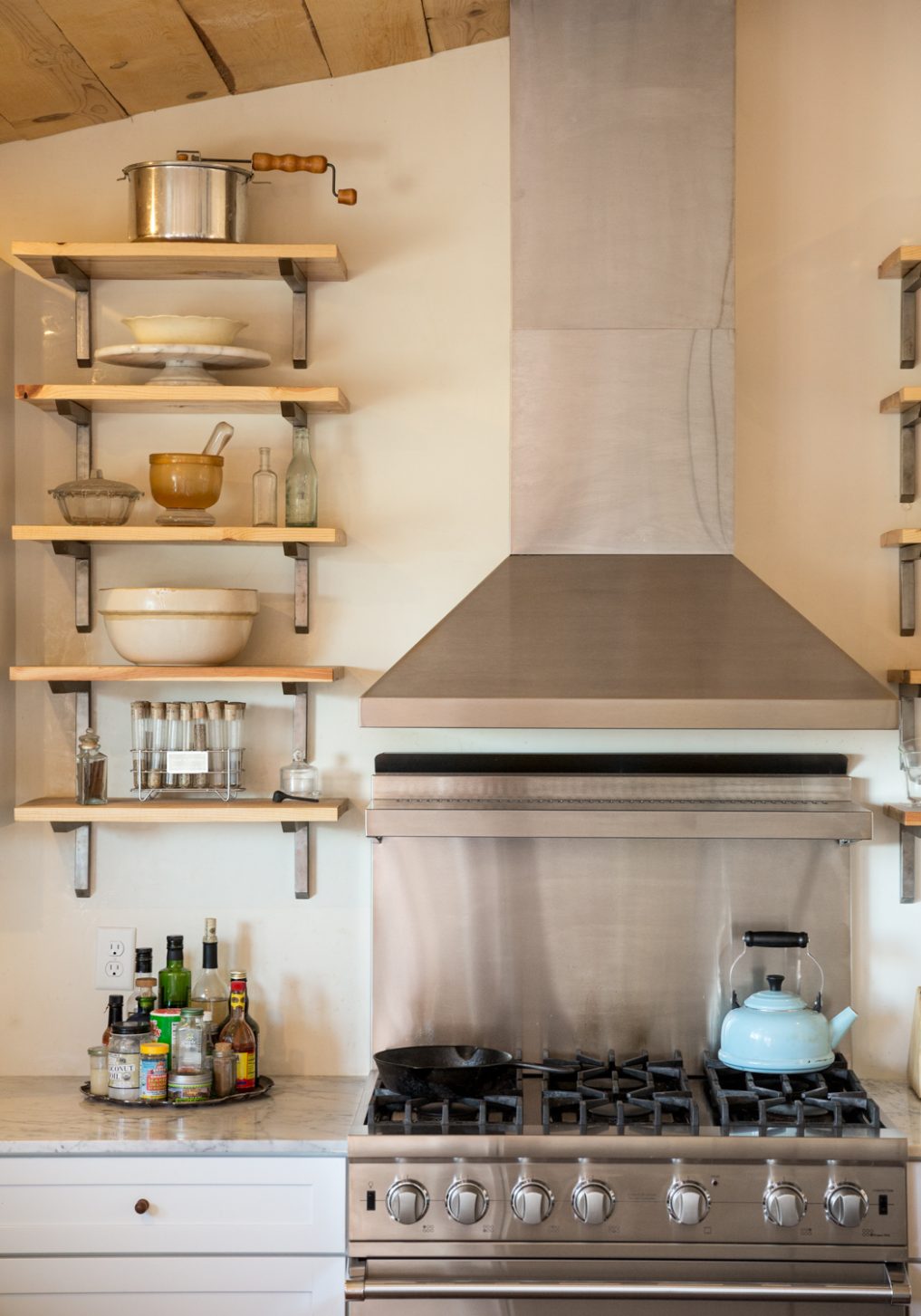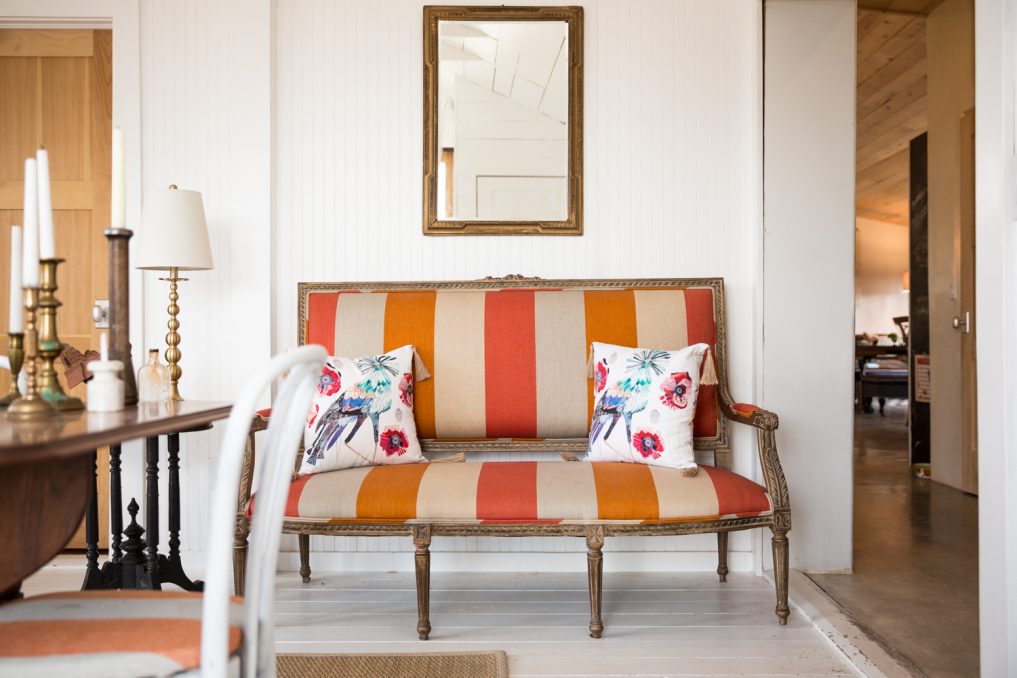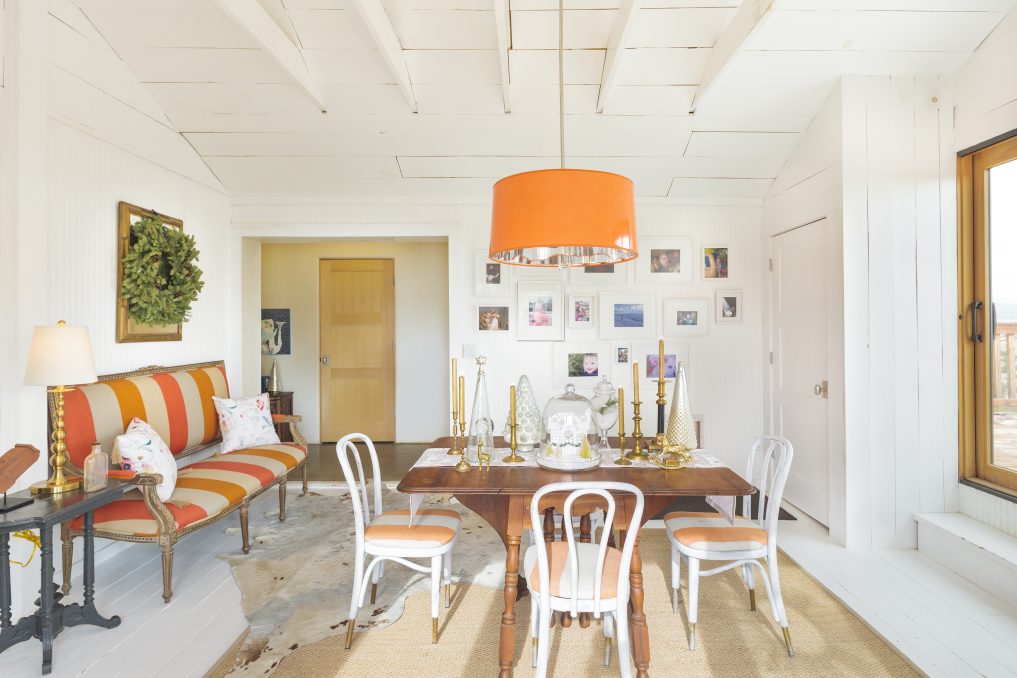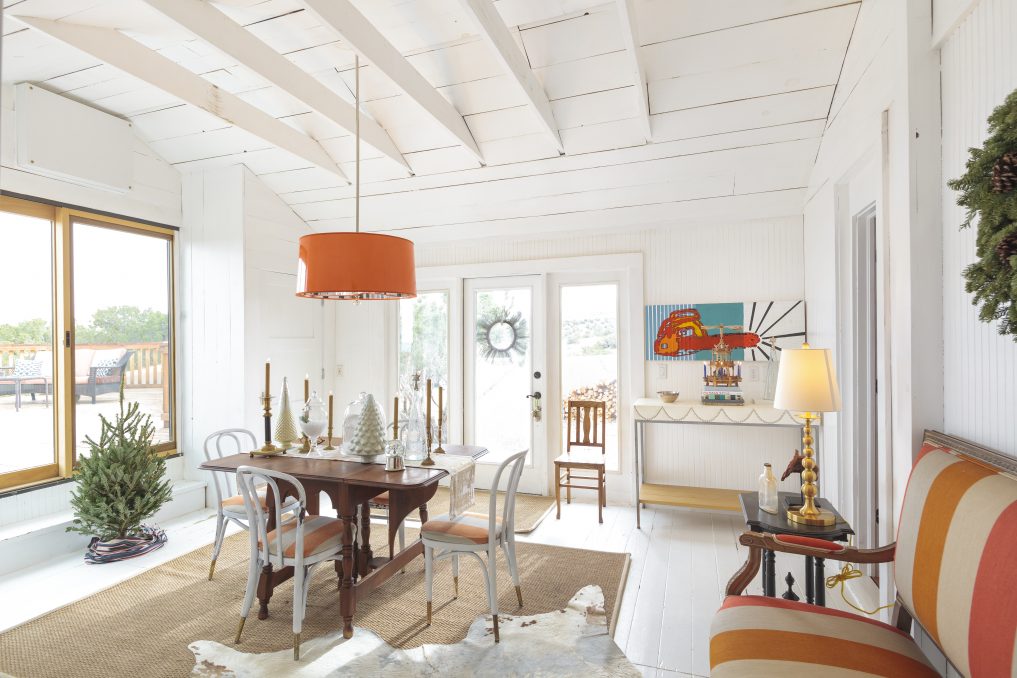 A huge orange chandelier shares space with classic bentwood chairs.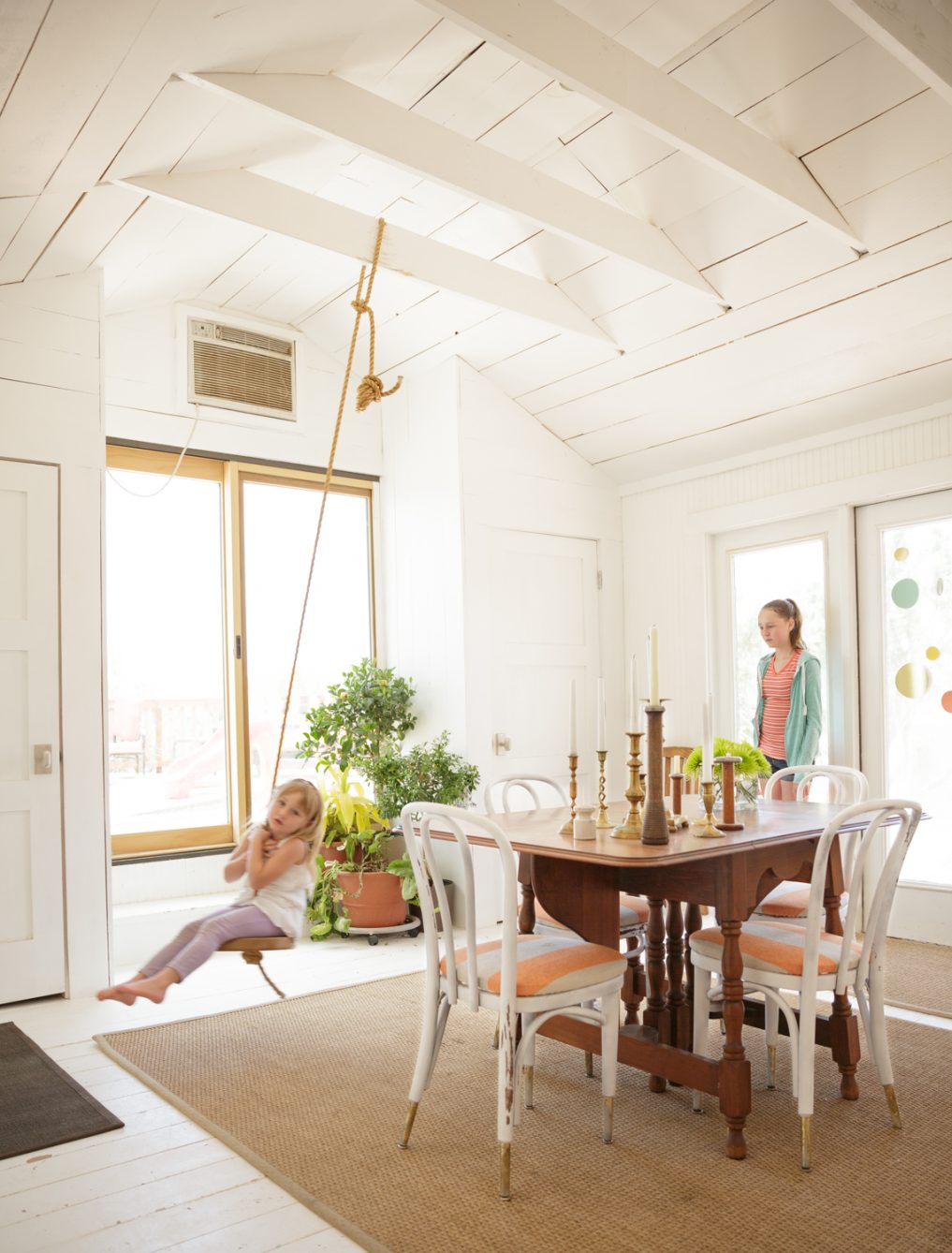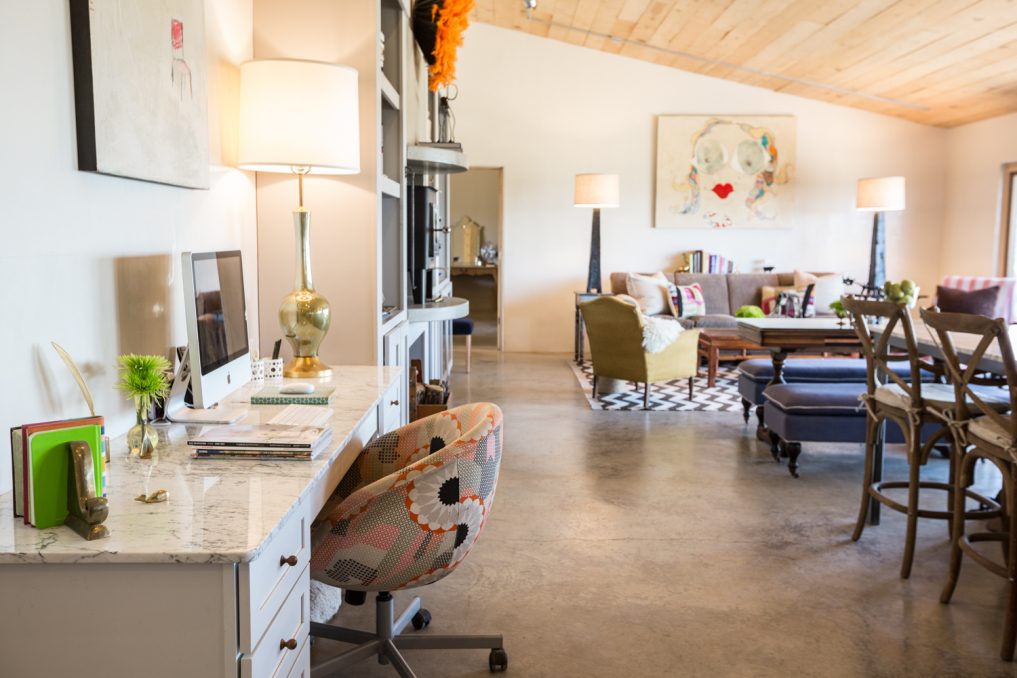 One of the perks of living in an artist community is having a talented friend who can create a portrait of your daughter.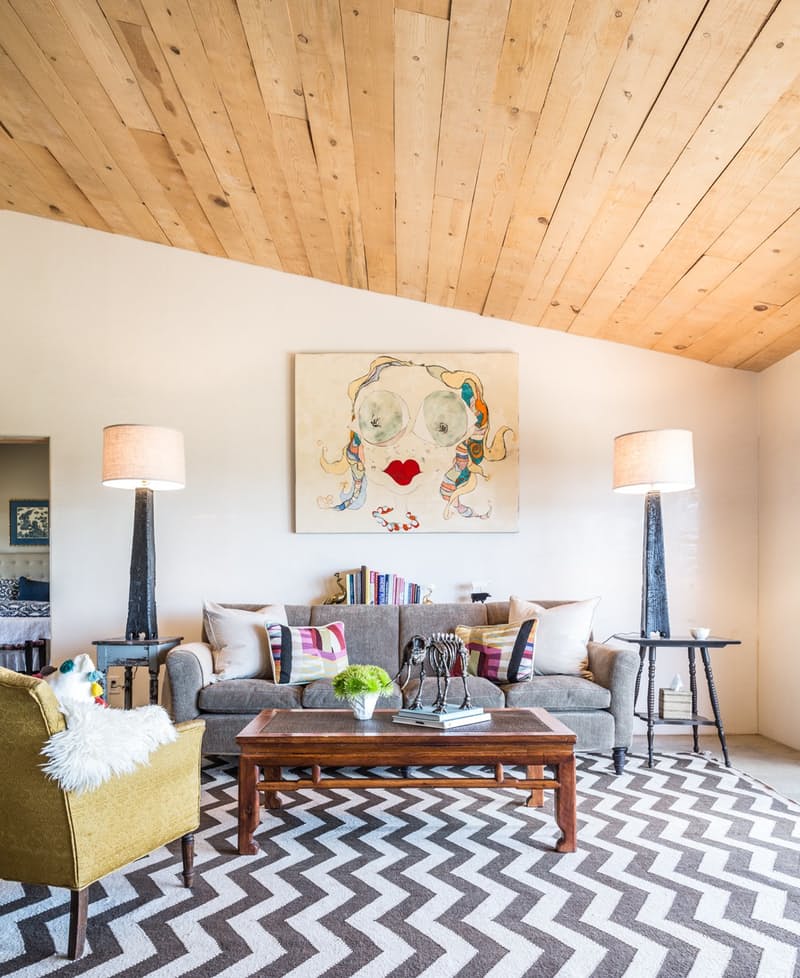 The unique lamp bases are made from charred wood.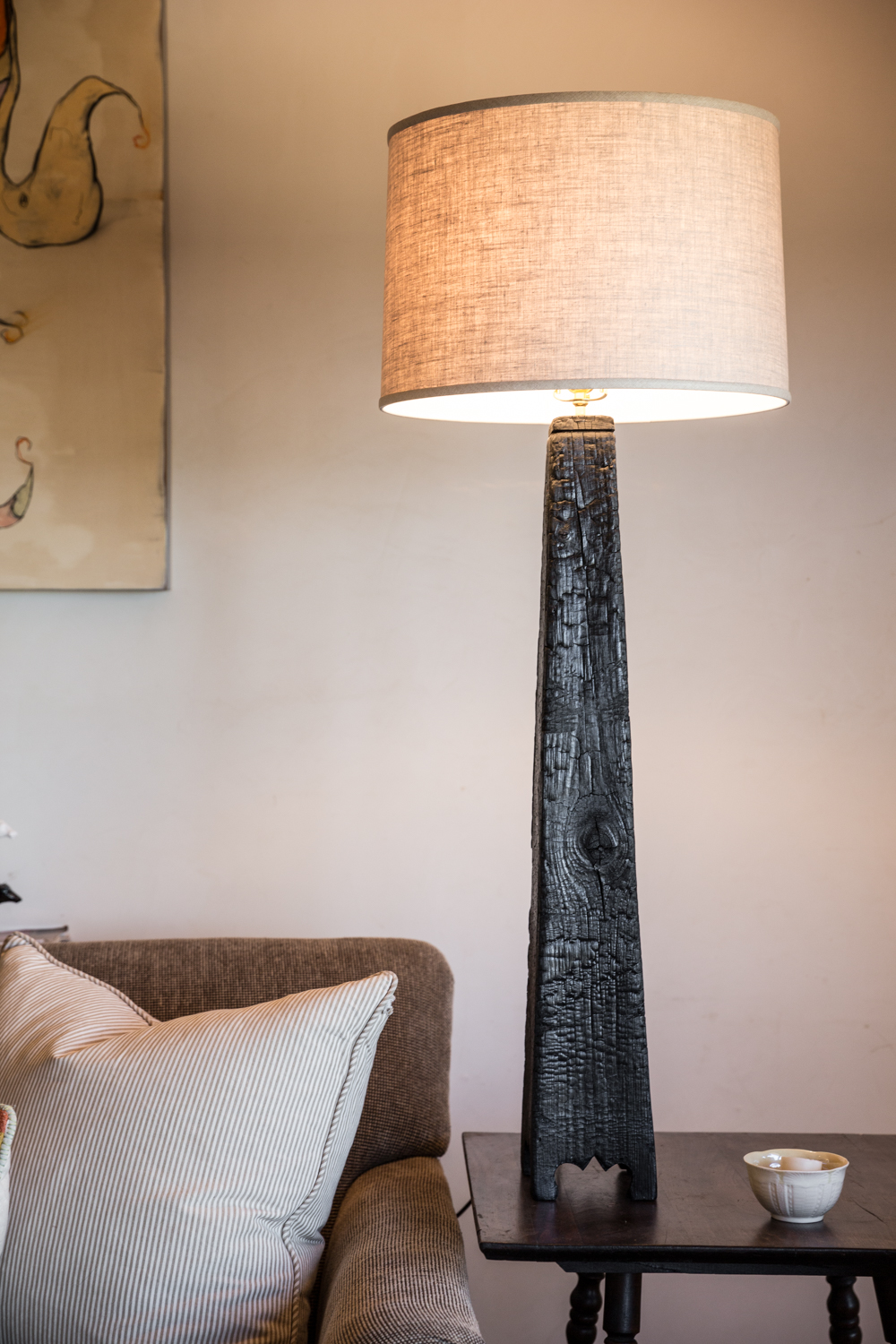 Matt made this stunning brass chandelier that hangs from a ceiling made of rough sawn wood from the Pecos National Forest.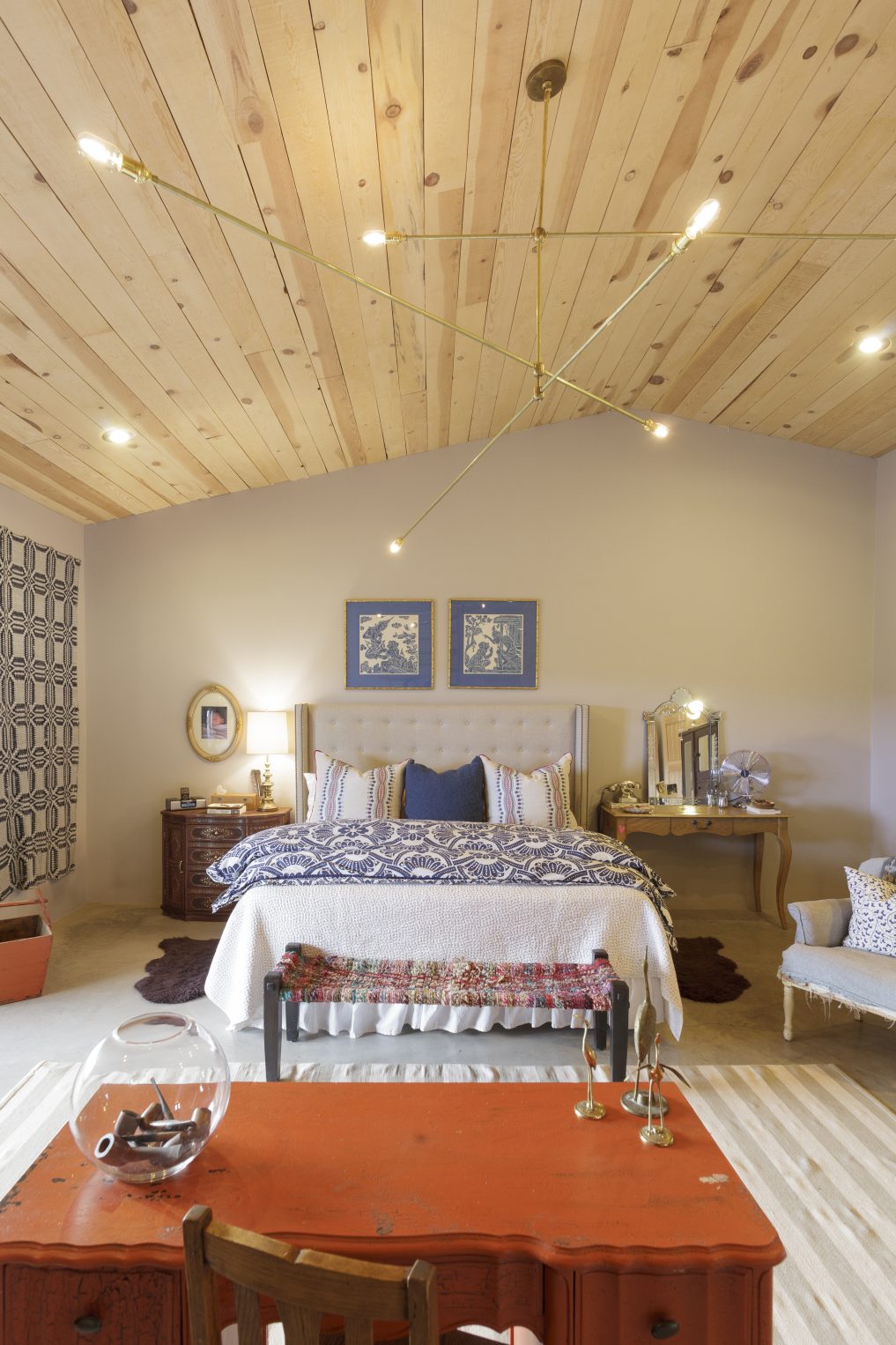 I love the open and airy feeling that the vanity gives to the master bathroom.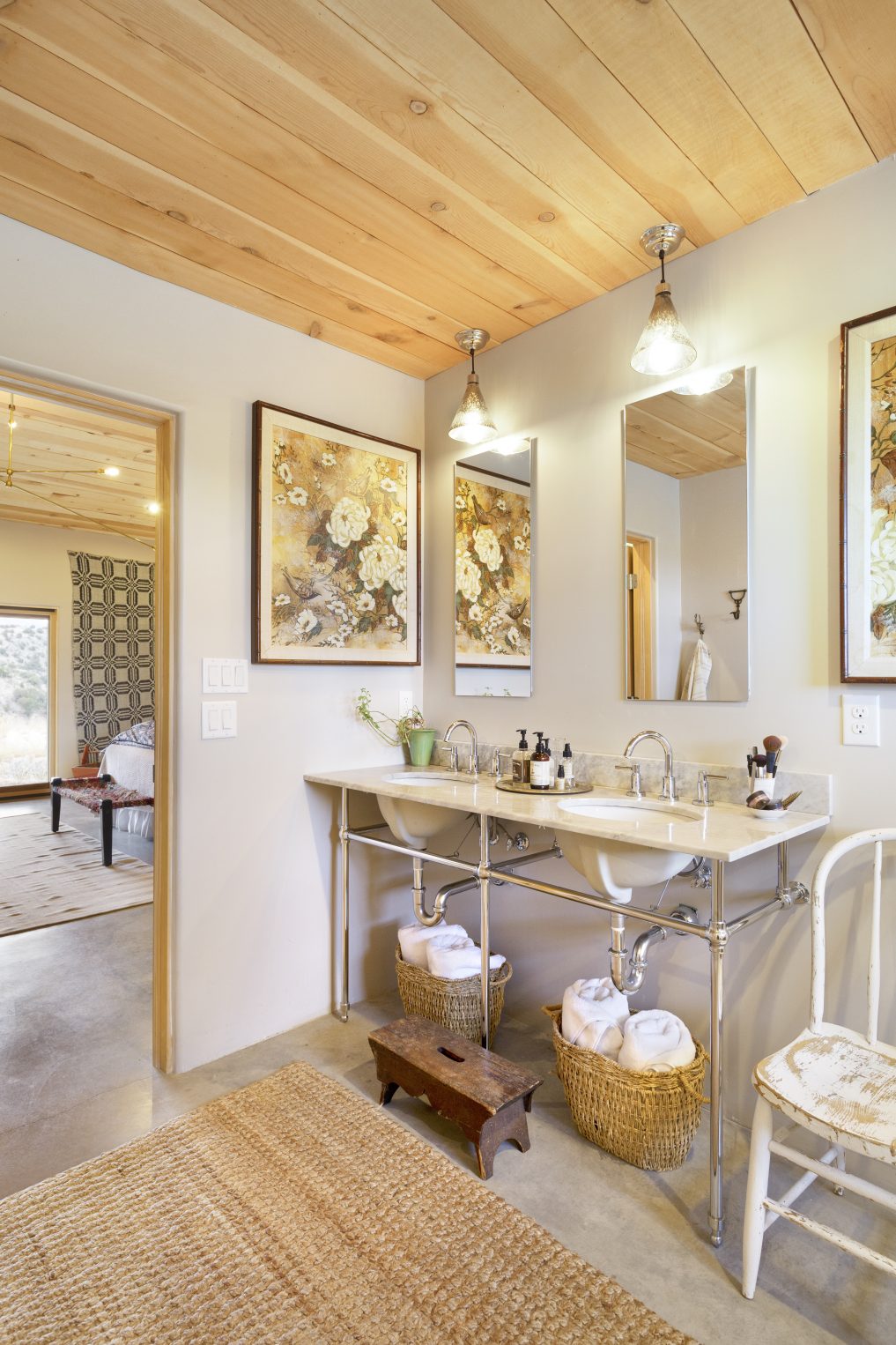 A jute rugs warms up concrete floors.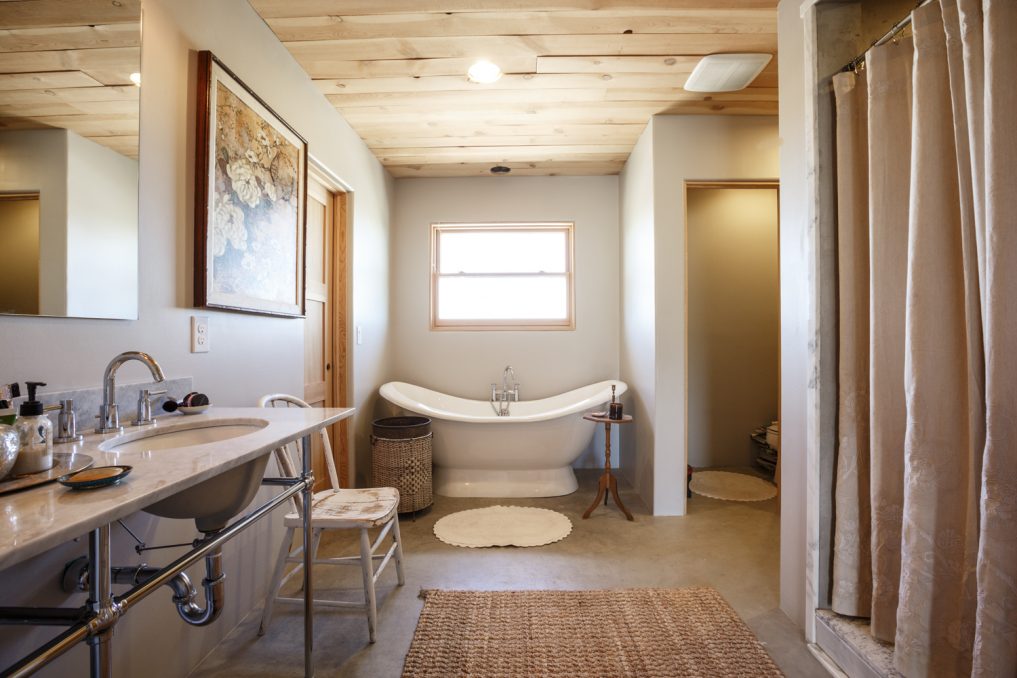 I love that the house is family friendly while still incorporating unique materials like this metal ceiling into the design.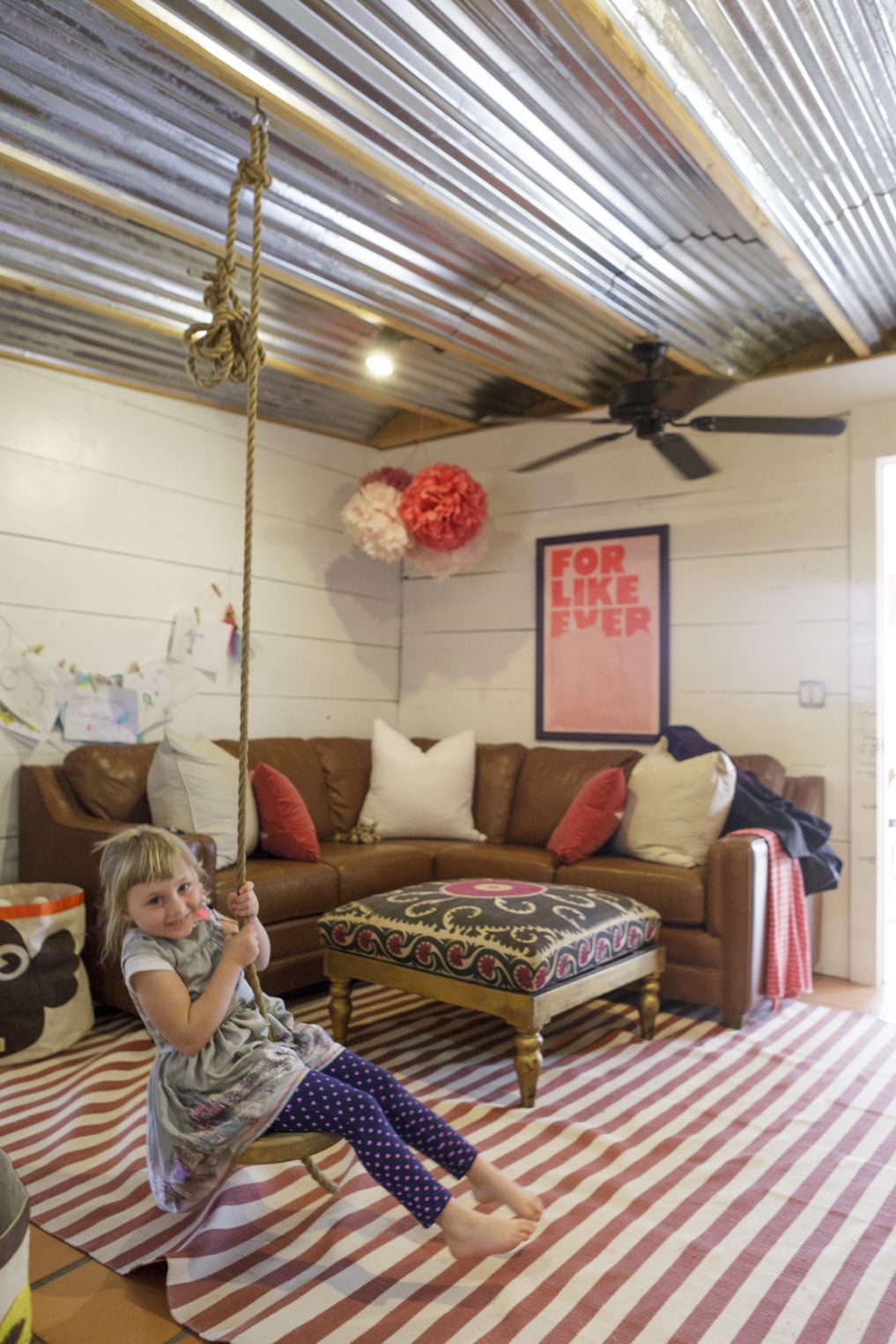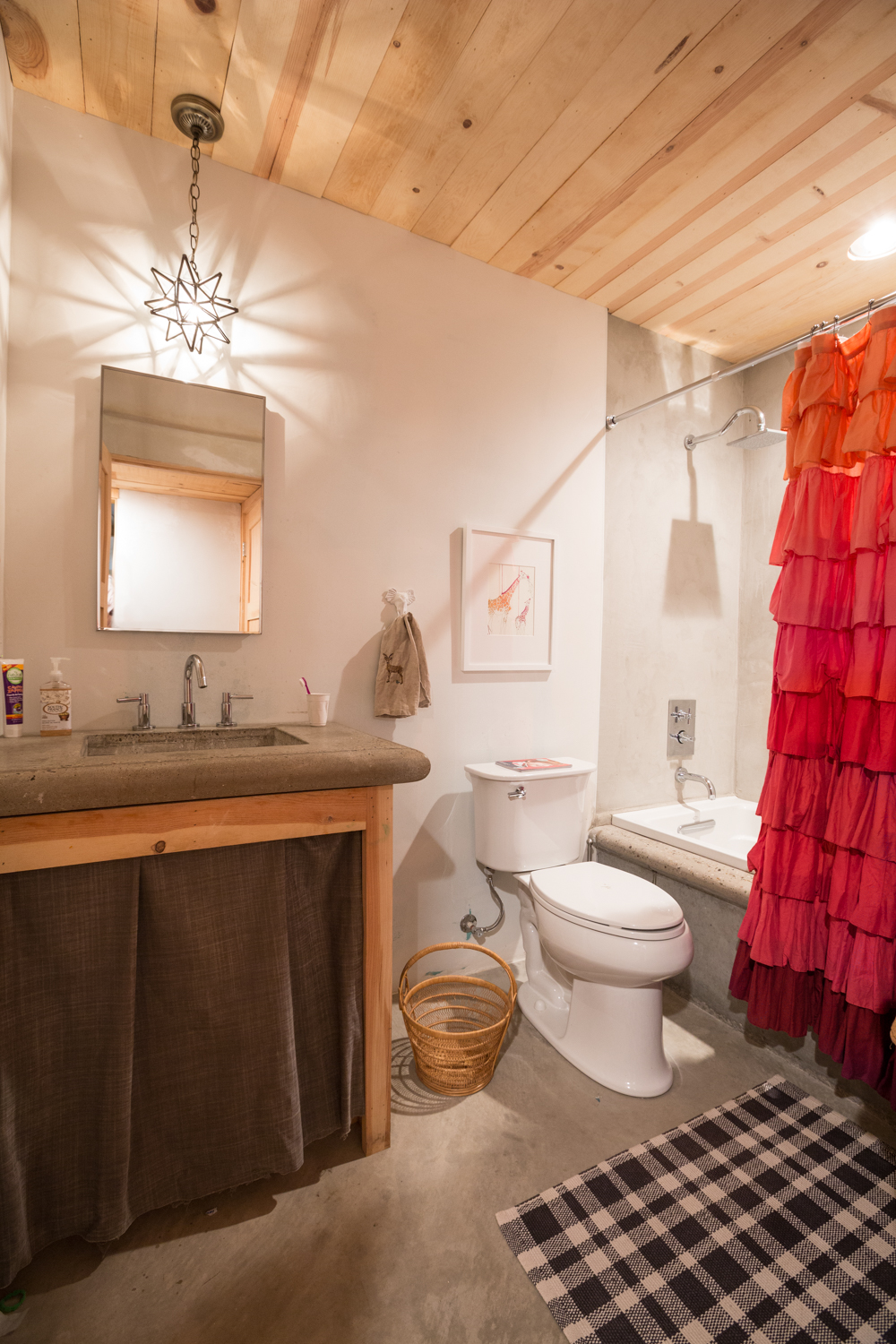 Heather and Matt own an interior design firm so make sure to follow along at French and French Interiors to see more of their inspired spaces.
See more Eclectic Home Tours here.