Eclectic Home Tour – Sweet Pickins
What started off as a side gig of refinishing furniture in her garage has grown into her becoming the new owner of one of the largest milk paint companies that has been in business since 1974! Sausha, of Sweet Pickins, moved her family from Massachusetts to Utah to build her dream farmhouse and somewhere along the way decided it was time to buy the Old Fashioned Milk Paint Co. Today's Eclectic Home Tour takes us inside this farmhouse on a sprawling five acres. See how she uses her furniture refinishing and painting skills and eye for spotting unique vintage finds to transform her home into a stunner.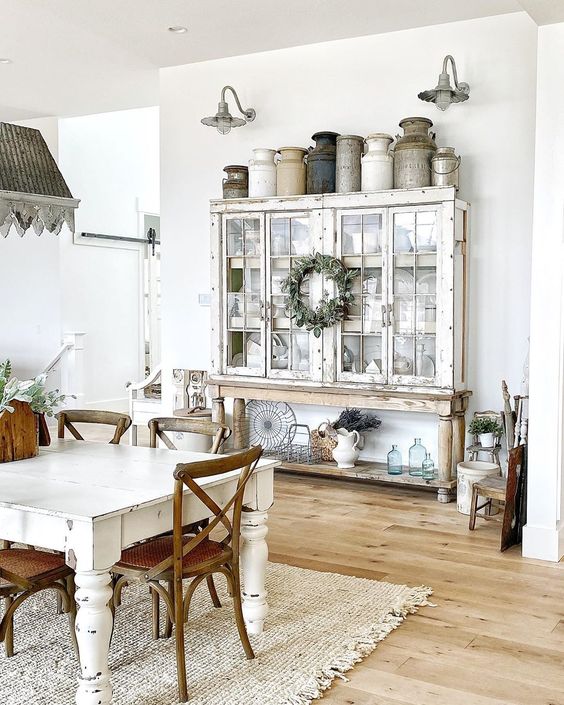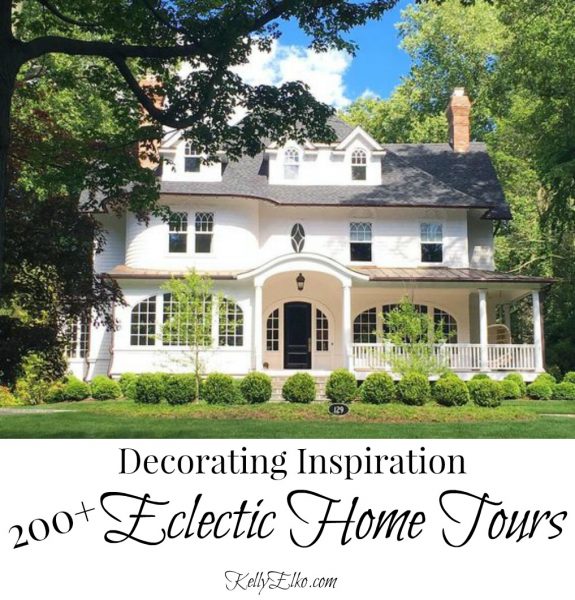 Says Sausha, "We had bought one workshop then outgrew it, so I sold it and bought the bigger one next door.  It required a complete gut job but we got it done.  I loved the shop, it was perfect. But then we decided to sell our house and buy five acres about 45 minutes away. Having all that land meant that I could build a shop and work from home. So, we sold our new shop, sold our house, and lived in a condo for nine months while our new house and shop was being built.  During that time, we also decided to buy Old Fashioned Milk Paint Co."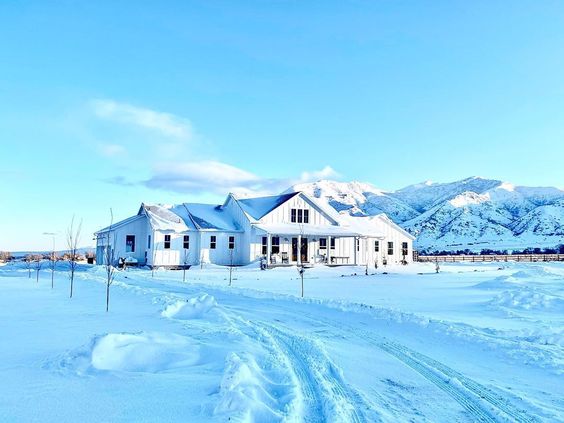 Soaring ceilings and a crystal chandelier create drama and when the double doors are thrown open, the view can't be beat.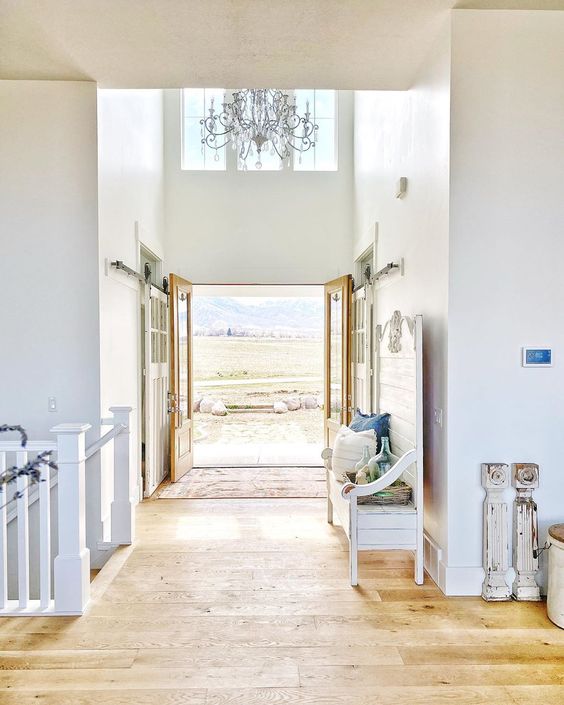 A pair of rolling barn doors flank the front doors.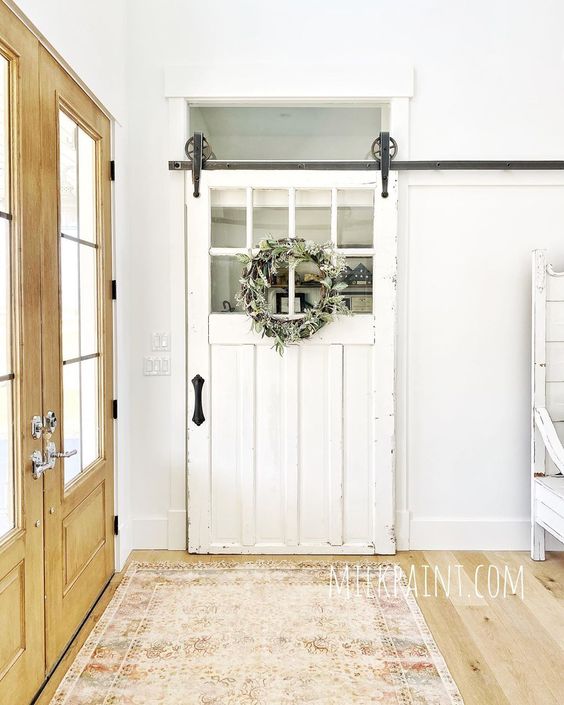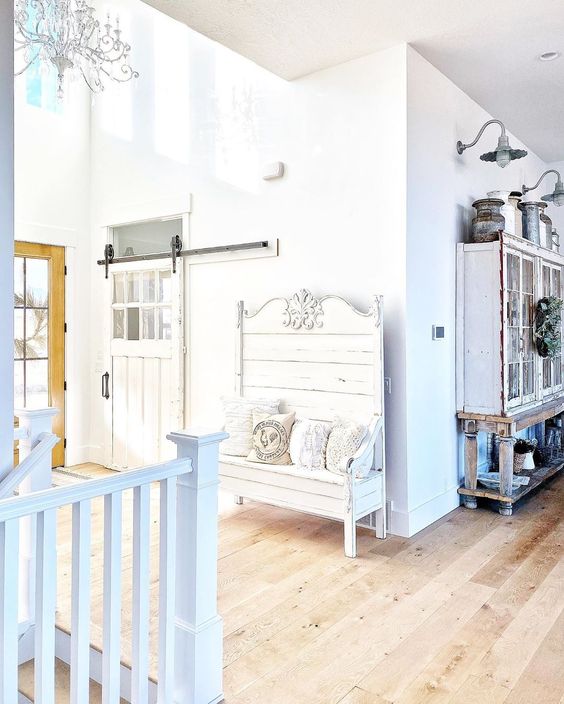 A trio of galvanized pendant lights add rustic flair to this white kitchen.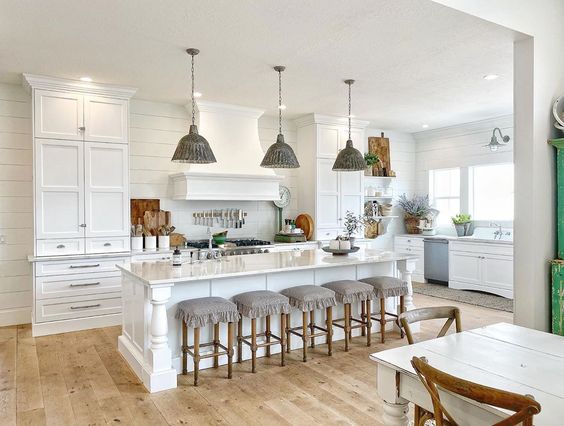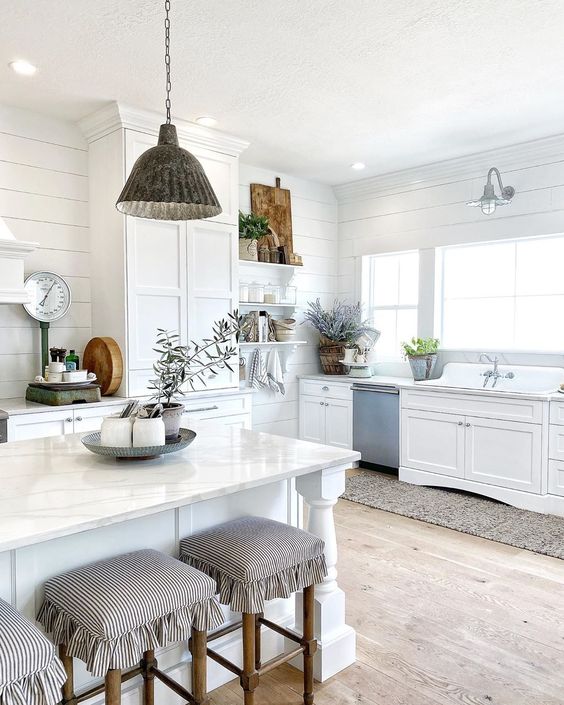 Shiplap walls replace the usual tile backsplash in this country kitchen with open shelves for display.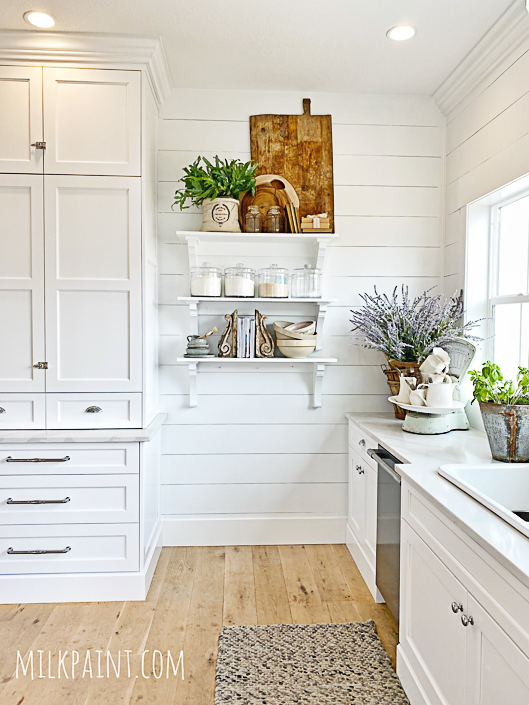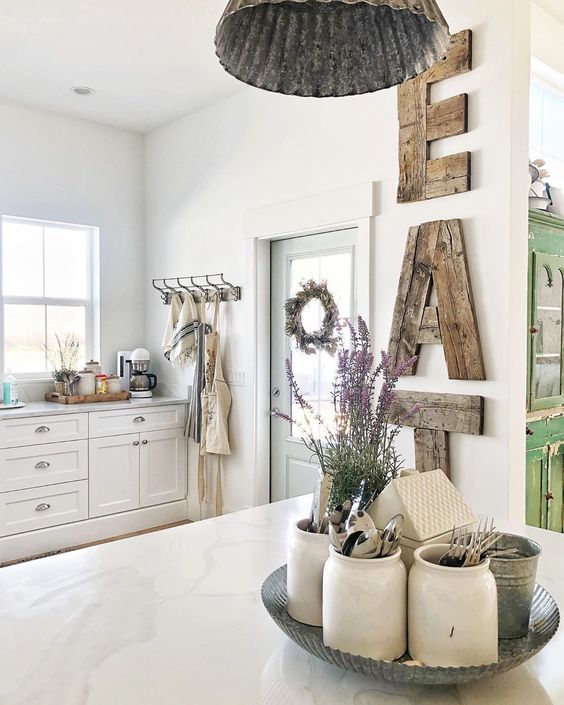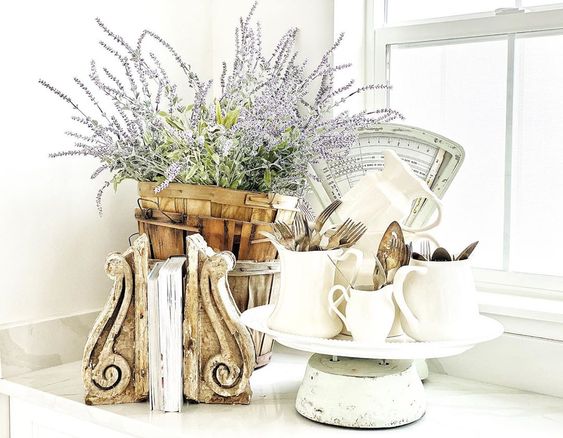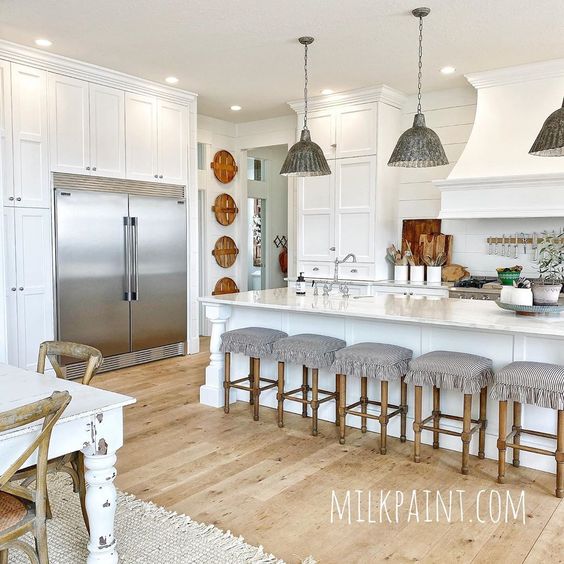 Bushel baskets are the perfect backdrop for an ever changing display of art.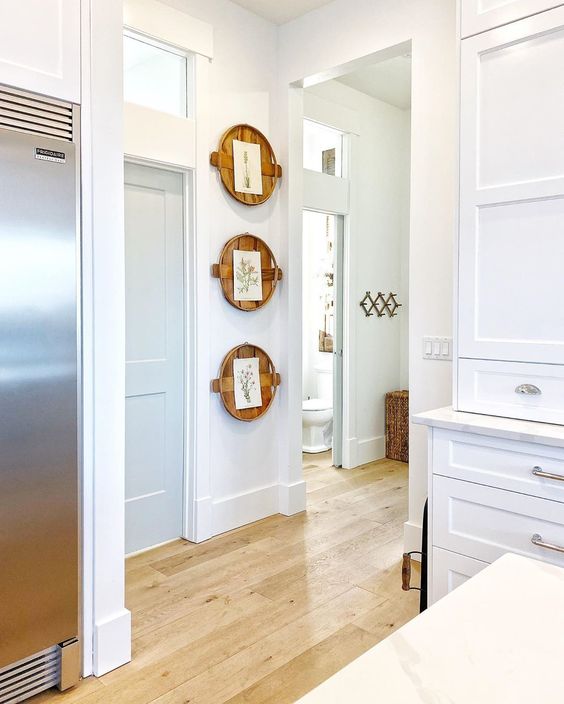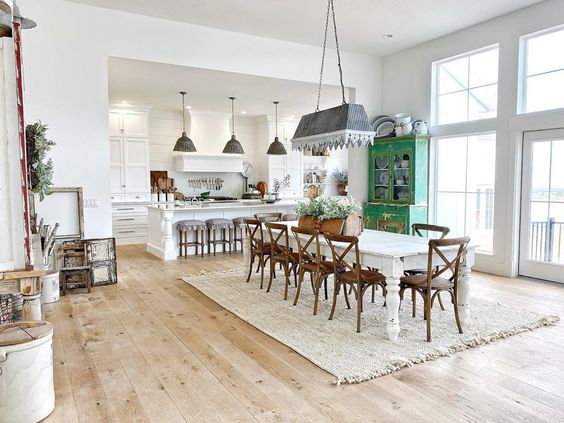 How fun is this row of old metal milk cans that line up like soldiers on a hutch that Sausha cobbled together from a few different vintage finds.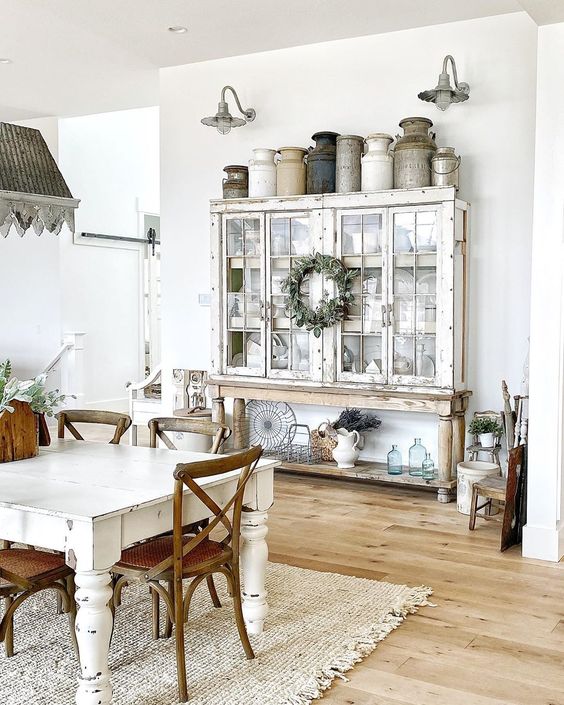 A collection of vintage enamelware is the perfect topper for this vibrant green hutch that adds just the right pop of color to the dining room.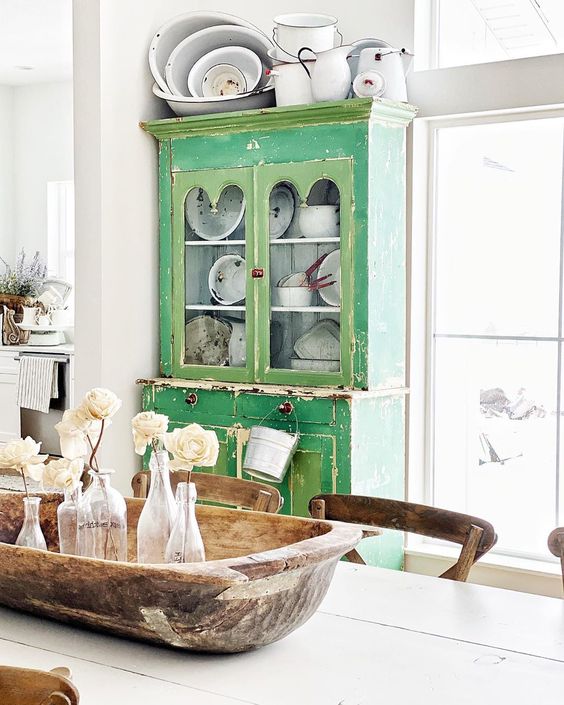 A pair of deconstructed chairs, an old door turned coffee table and a big dough bowl are perfectly at home on the farm.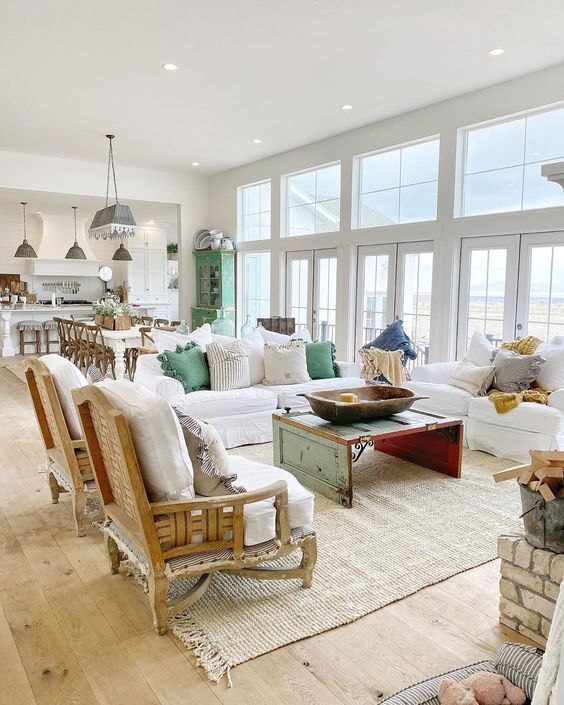 Touches of green are sprinkled throughout the house along with interesting architectural pieces like old corbels and a chippy railing.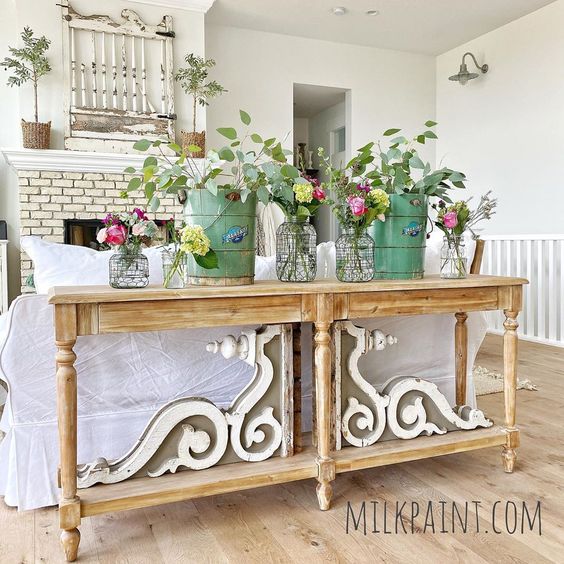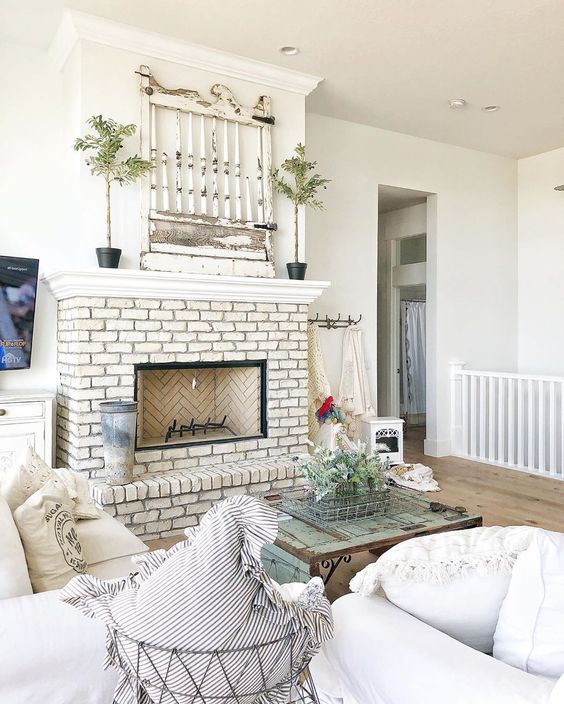 An antique wood hutch and brass lighting warm up the white shiplap bedroom.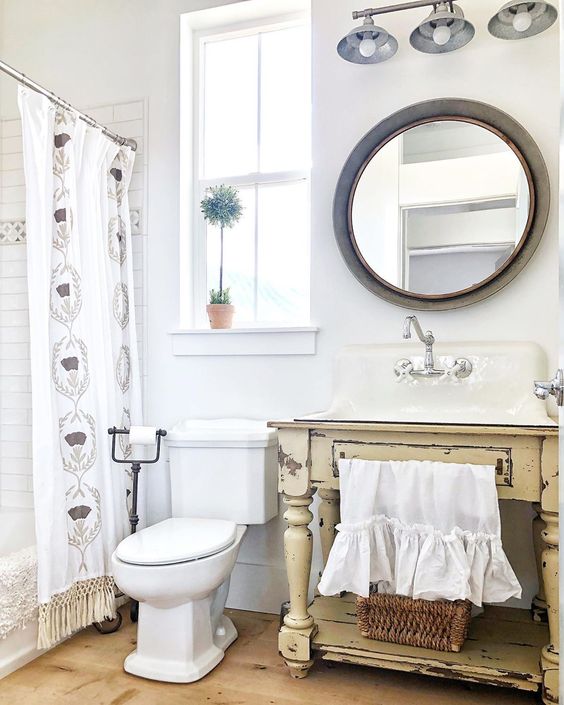 I love the vintage sinks throughout the house, from the kitchen to the bathroom to the laundry room.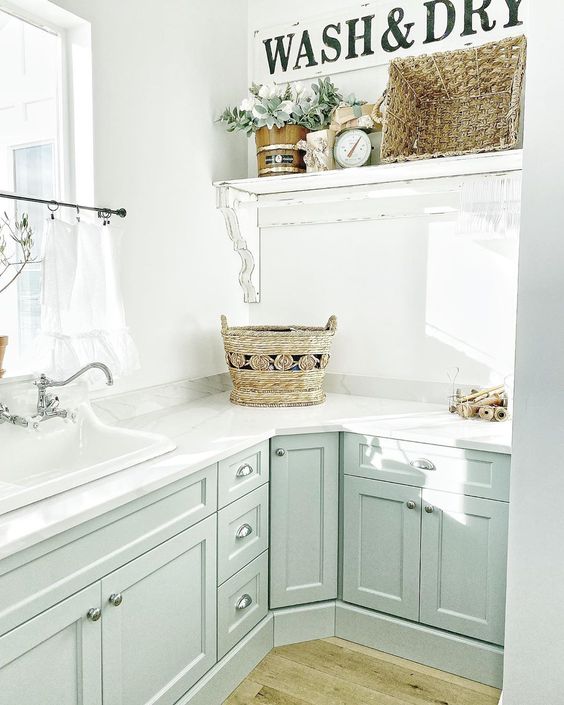 There is even a pottery room!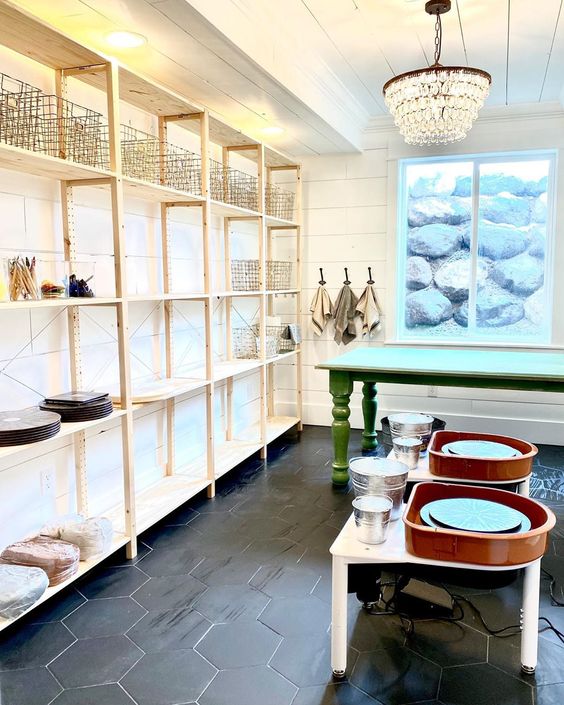 Chippy vintage furniture, including an old church pew, get a unifying coat of milk paint.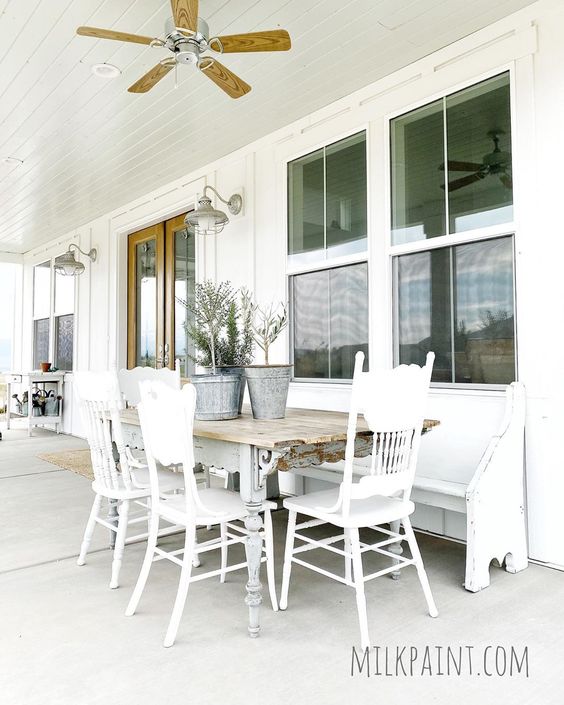 Meet Millie and Piper because what farmhouse would be complete without a couple of pot bellied pigs?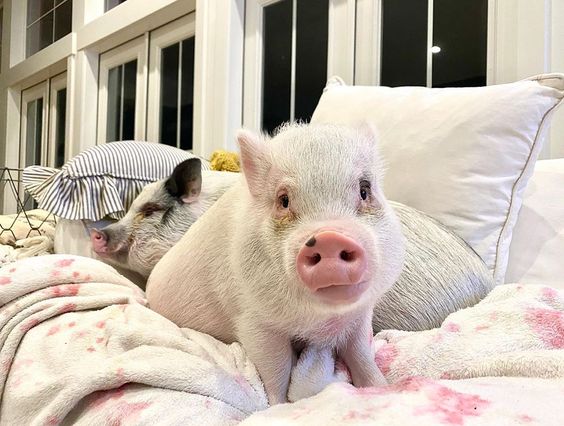 Visit Sausha and her piggies at Sweet Pickins to follow along as she continues to expand (she's considering adding a pole barn) and decorate her farmhouse.