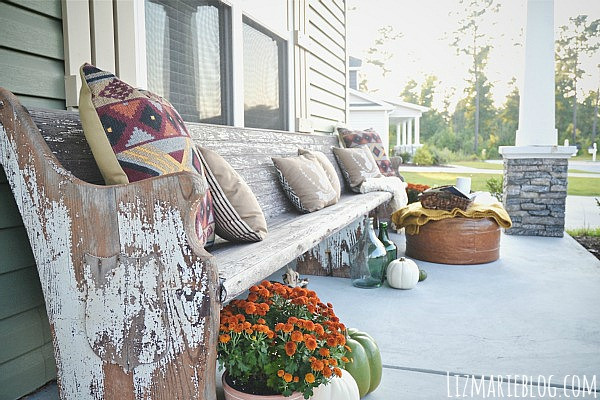 I wish I could back up a U-Haul up to Liz Marie Blog's house and run away with all of her finds.
She's the little sister I never had – one with style and who knows her way around a power tool or two.
$40 for this 11 foot church pew that rests happily on the vintage front porch – amen to that!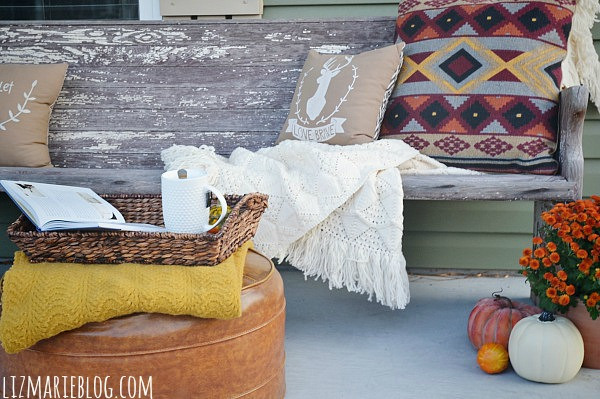 The mix of color and patterns in this beautiful bedroom is eclectic done right!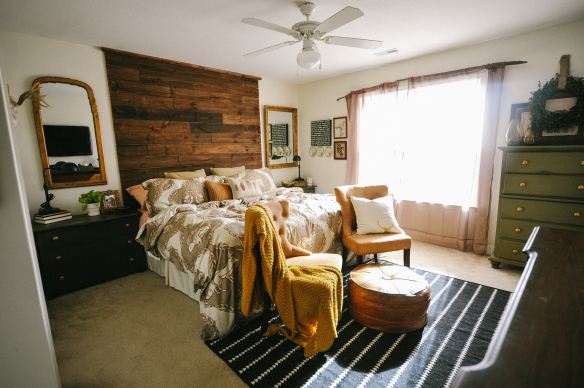 I'd have sweet dreams if this to the ceiling rustic headboard were mine – Liz Marie gives great instructions on how to make your own.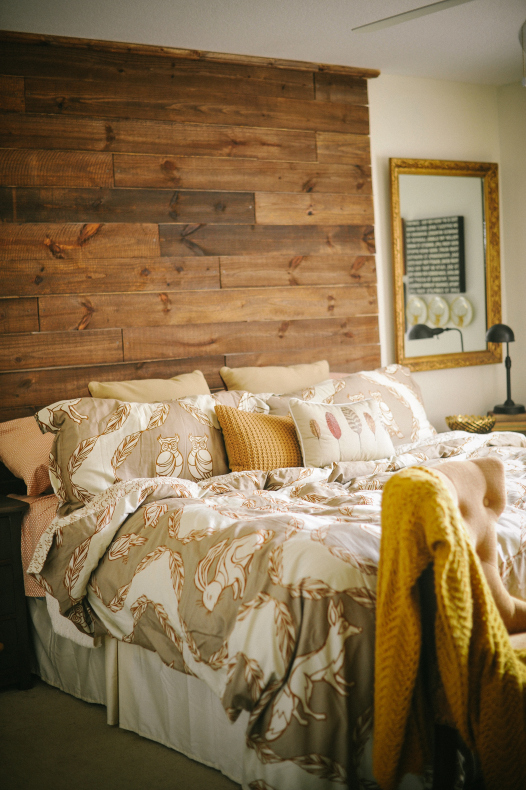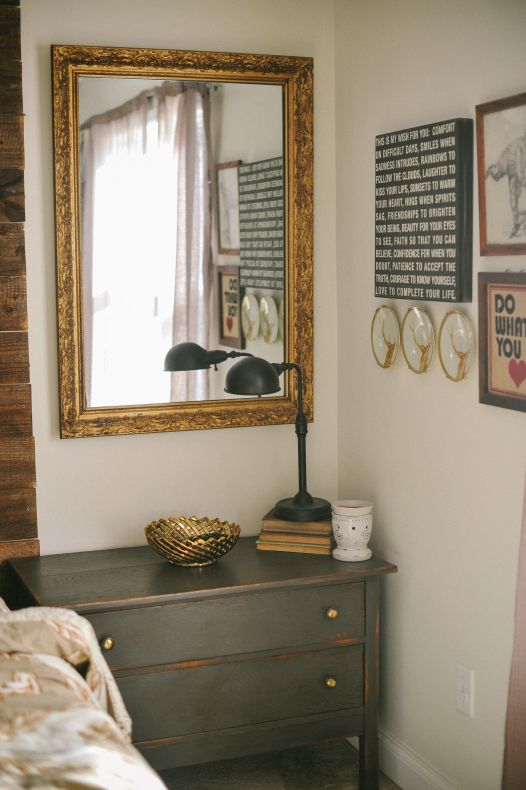 Open shelving on this DIY tv console is perfect for showing off favorite things.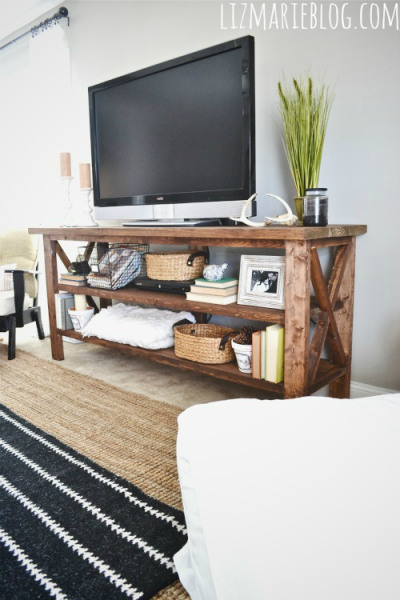 Since she didn't need her original media cabinet anymore, it was moved to the foyer but not until Liz Marie worked her magic and transformed it into a DIY card catalog cabinet with a few tweaks.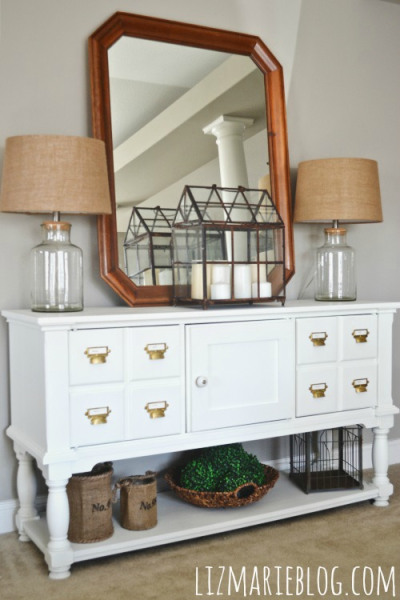 You know I'm a sucker for a good plate wall …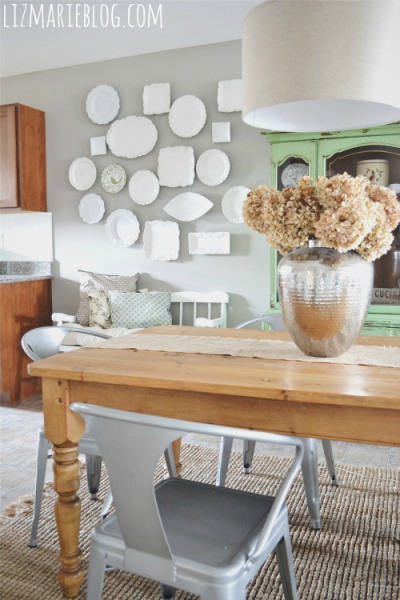 or gallery wall.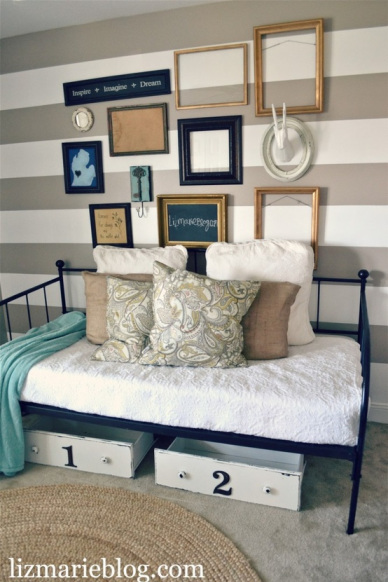 All that's missing in this cozy fall dining room is me sipping a glass of wine.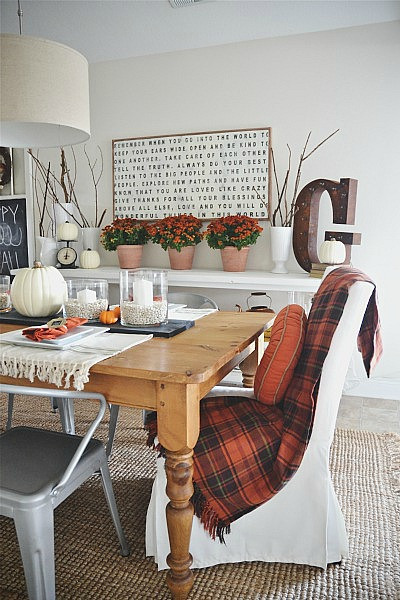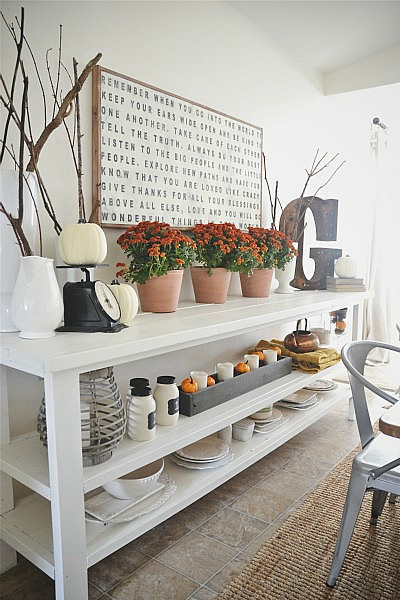 It must be fate because I just found four of the same six-pane vintage windows – maybe I'll have to make my own window headboard!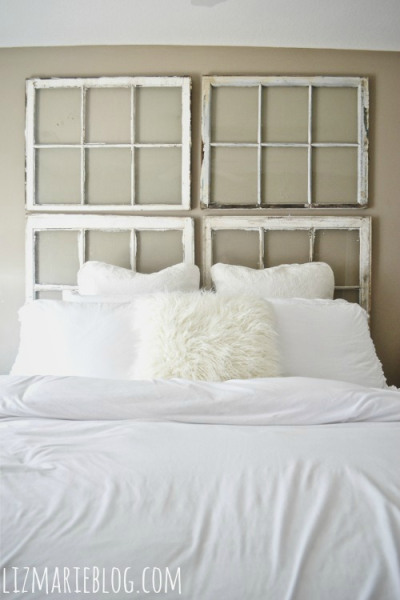 When not applying lipstick and bronzer at her DIY glass top vanity table, Liz Marie can often be found playing with her power tools.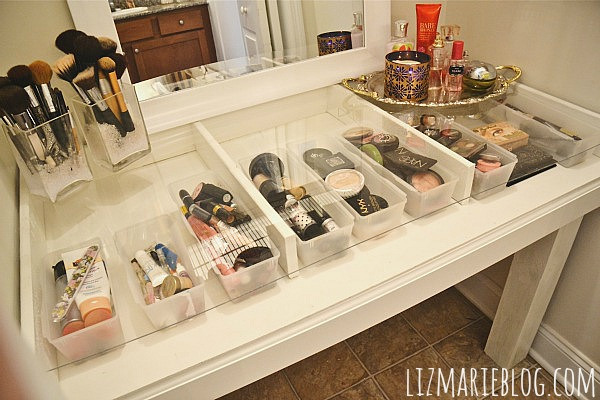 Visit Liz Marie Blog for some more DIY inspiration.
Like this house tour?
Check out all of my Eclectic Home Tours here.