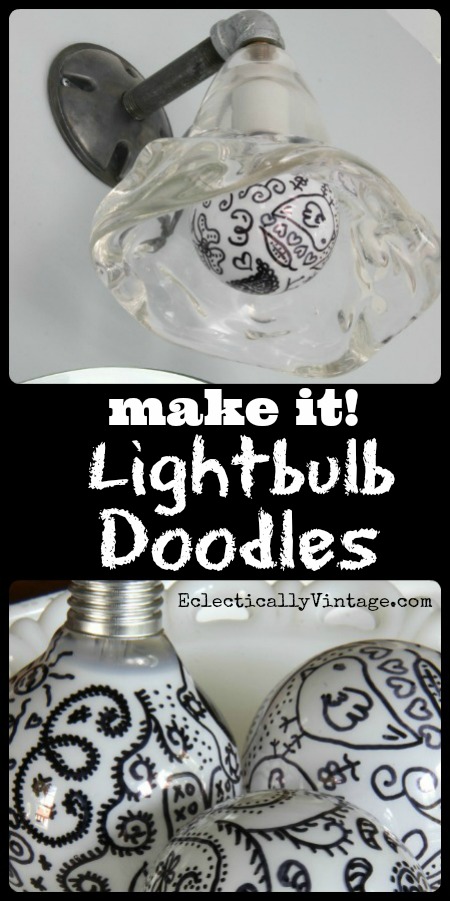 I'm a Jersey girl – so what better excuse to create something to show off my state pride than the Show your State Pride tour.
Beckie at Infarrantly Creative came up with this fun idea – and she kicked us off with her tribute to Indiana.  
30 states, 30 projects, 5 days – it's a state pride party!
Stop by and see her kicking off the tour – and make sure you also stop by my friend Rhoda's where she's showing off her state pride in Georgia today.
The garden state …
yes, I mean New Jersey.
NJ – home to the Statue of Liberty (no, it's not in New York!), beautiful beaches (we say "going down the shore"), skiing, farmland, history …
take it from me – it's amazing (once you get past the factories by Newark airport) and …
New Jersey (Menlo Park) is also the place where Thomas Edison invented the light bulb.
I had a real light bulb moment – literally – when deciding how to show off my state pride.
So here's my tribute to Edison and NJ.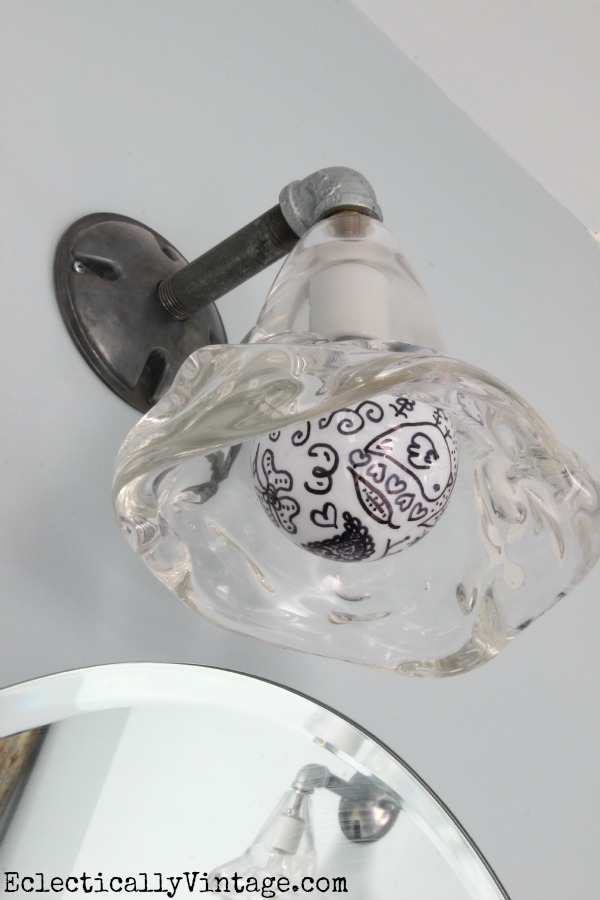 How to Make Doodle Lightbulbs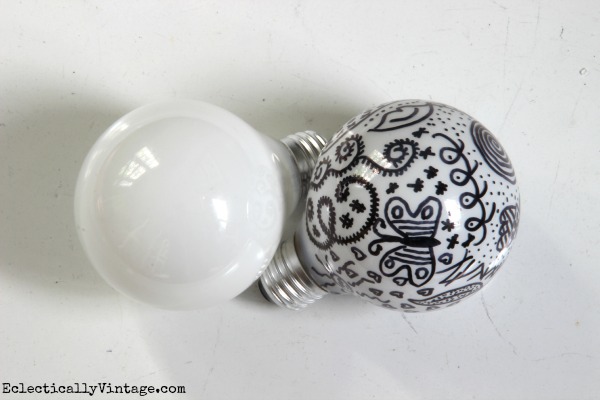 1) Choose your favorite lightbulbs – I like white bulbs
2) Channel your inner 4 year old and start doodling with a Sharpie marker (any color will do – I like black)
3) Doodle a section at a time so you don't smudge your work (I rested the bulb on a small container until it was dry – a few minutes)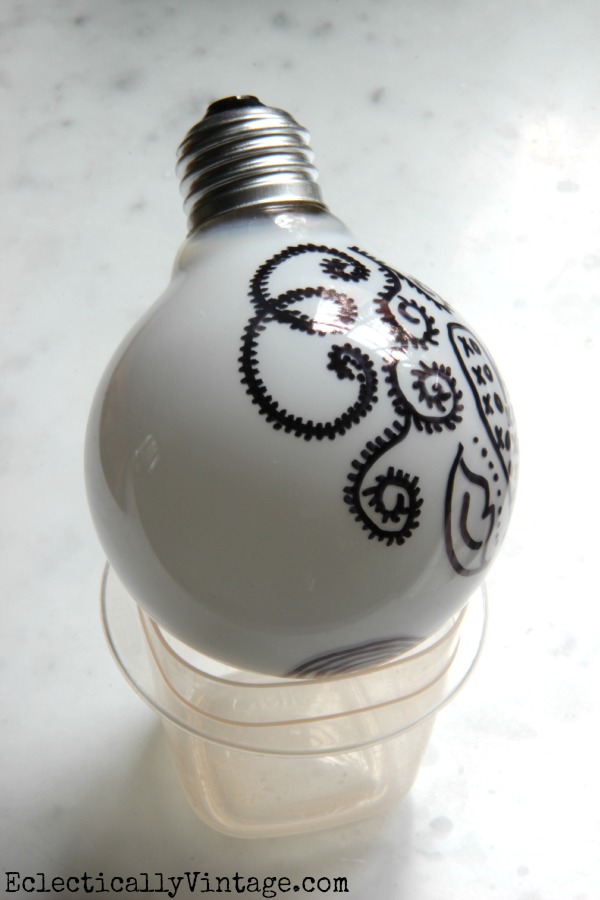 4) Go crazy – add a few large doodles and fill in with swirls, dots, dashes, x's and o's …
Tip: If your bulbs have writing on them (wattage) – just doodle right over it (I covered it with a big black circle – the center of a flower)!
5) Screw into your favorite light – or just display in a bowl for instant pop art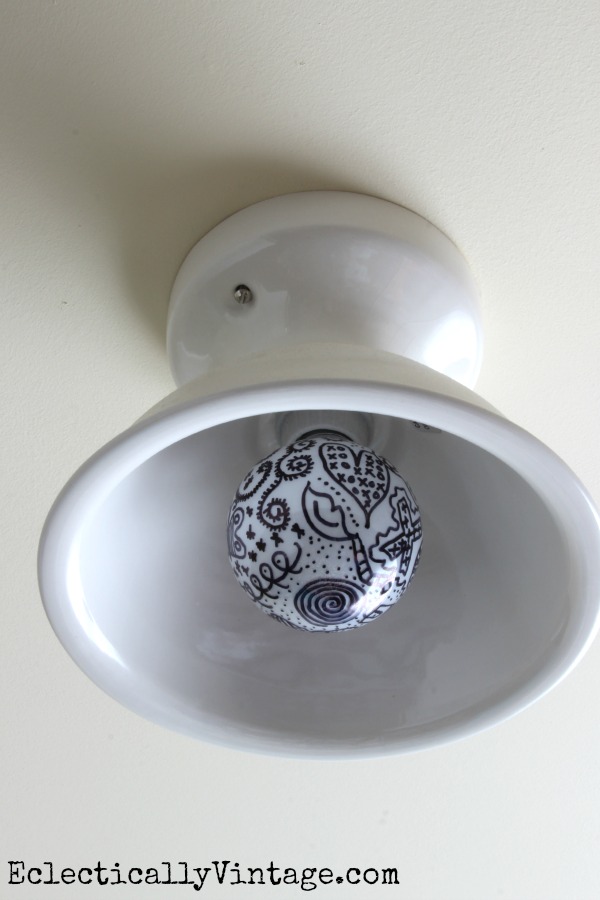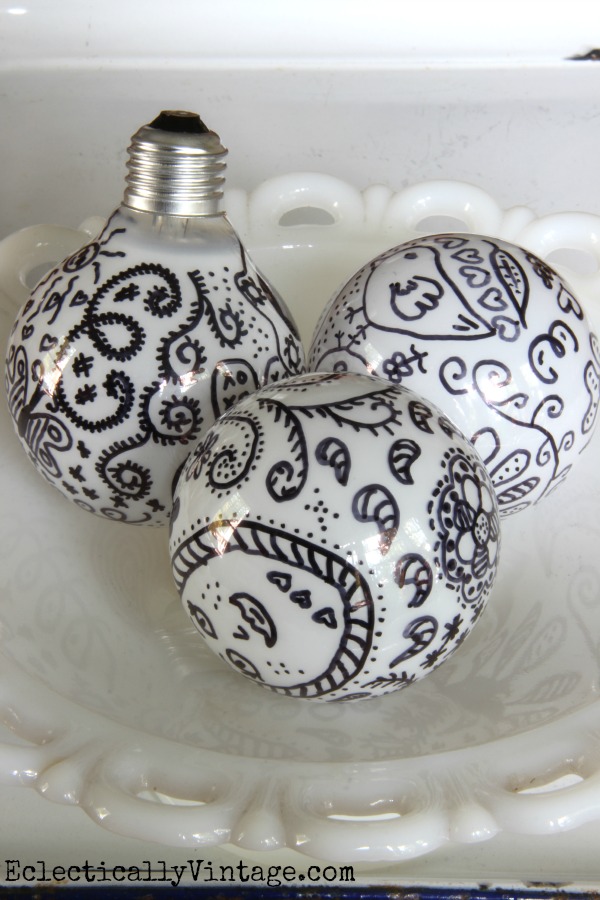 They really light up my life.
No they don't project images on the wall – but they do look cool lit up!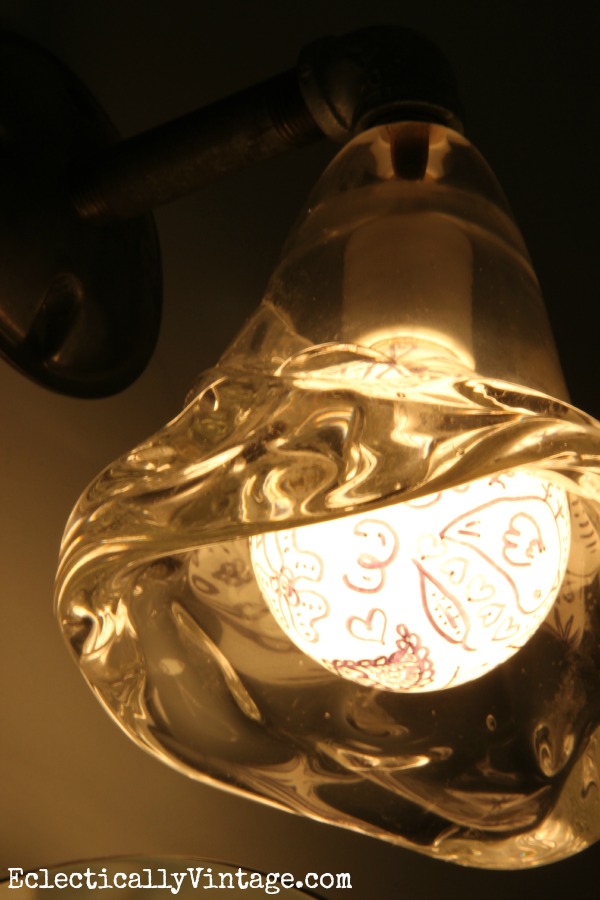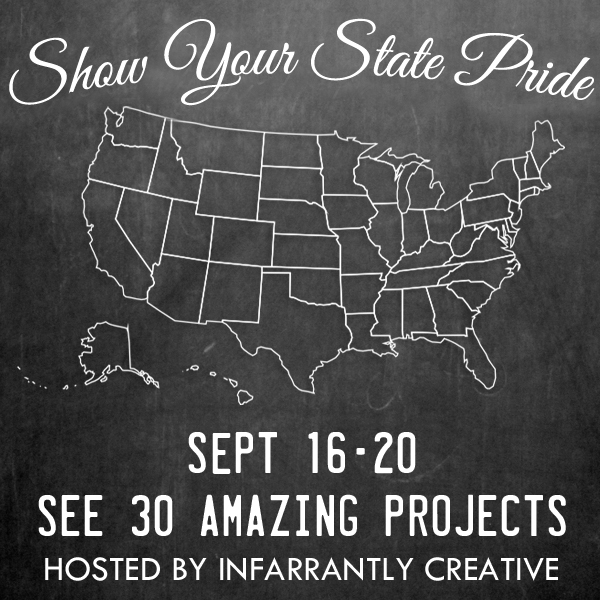 Pop by Heather's tomorrow where she'll be shouting her state pride project from the tops of the Oregon mountains.
Show off your state pride on Monday, 9/23 at Infarrantly Creative's link party – where you can show off your own state themed project!
P.S. If you're ever driving through scenic New Jersey, stop by the world's biggest lightbulb (13 feet) that towers atop a monument where Edison's laboratory once stood.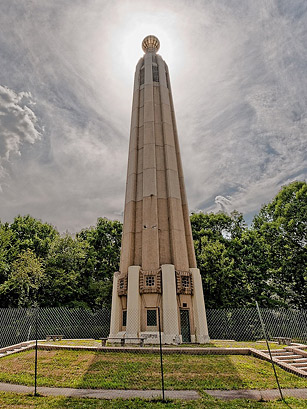 Jerseylicious!