Take those popular little white houses to the next level by adding your own art. I'm showing you how to make ceramic doodle houses and sharing my tips and tricks, sources and detailed photos so you can make your own for Christmas (but you may want to keep them out all year long – they are that cute)!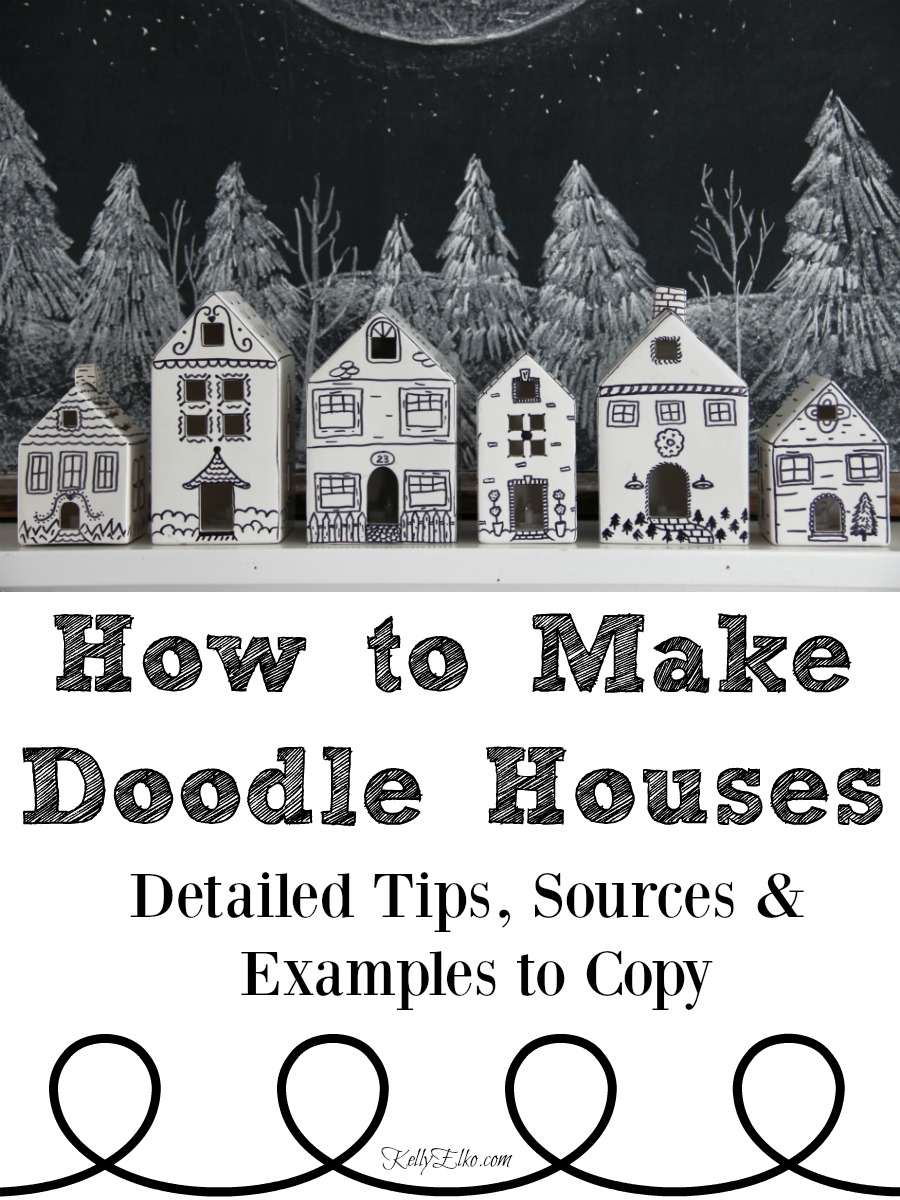 My doodle house chalkboard mantel was such a hit and I got tons of questions asking how I made them and where to buy the houses that I decided to share everything here.
When I found all of these adorable little white houses, I knew they would be perfect on my Christmas mantel. I lined them all up and while they looked cute, they were desperately crying out for a makeover. I decided to add some character to these little houses with details like shingles, trees, mailboxes and shutters with my trusty Sharpie.
post contains affiliate links
Run to Target and scoop up all the little ceramic houses. I found the houses with the brown roofs at HomeGoods! You can even doodle on these cute little light up ceramic house ornaments.
Here are some other favorite little white houses …


How to Make Christmas Doodle Houses
Get out your Sharpie and start doodling (I like the fine point black Sharpie).
I find it easiest to hold the houses in my lap and use the edge of the marker (not the tip) to trace around windows, doors and edges of the house.
Use the tip of the marker to add details.
Turn the house around and around and even upside down as you work on each side of the house.
Get creative! I personalized one with a house number, added little front door lights to another and a picket fence to yet another.
Get colorful!  Try different colored Sharpies for a one of a kind doodle village!
Feel free to copy my doodles below or create your own and remember doodles don't have to be perfect!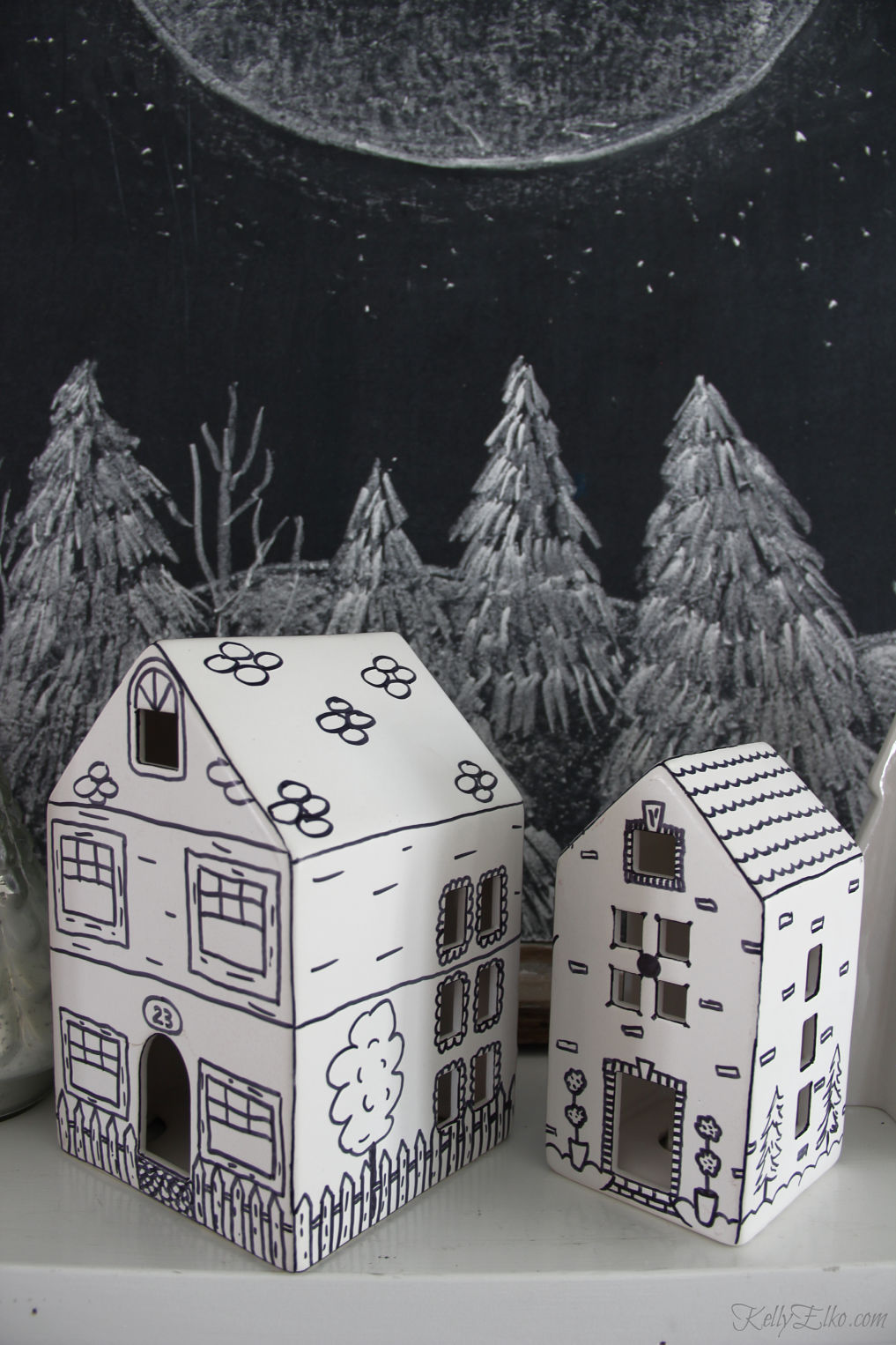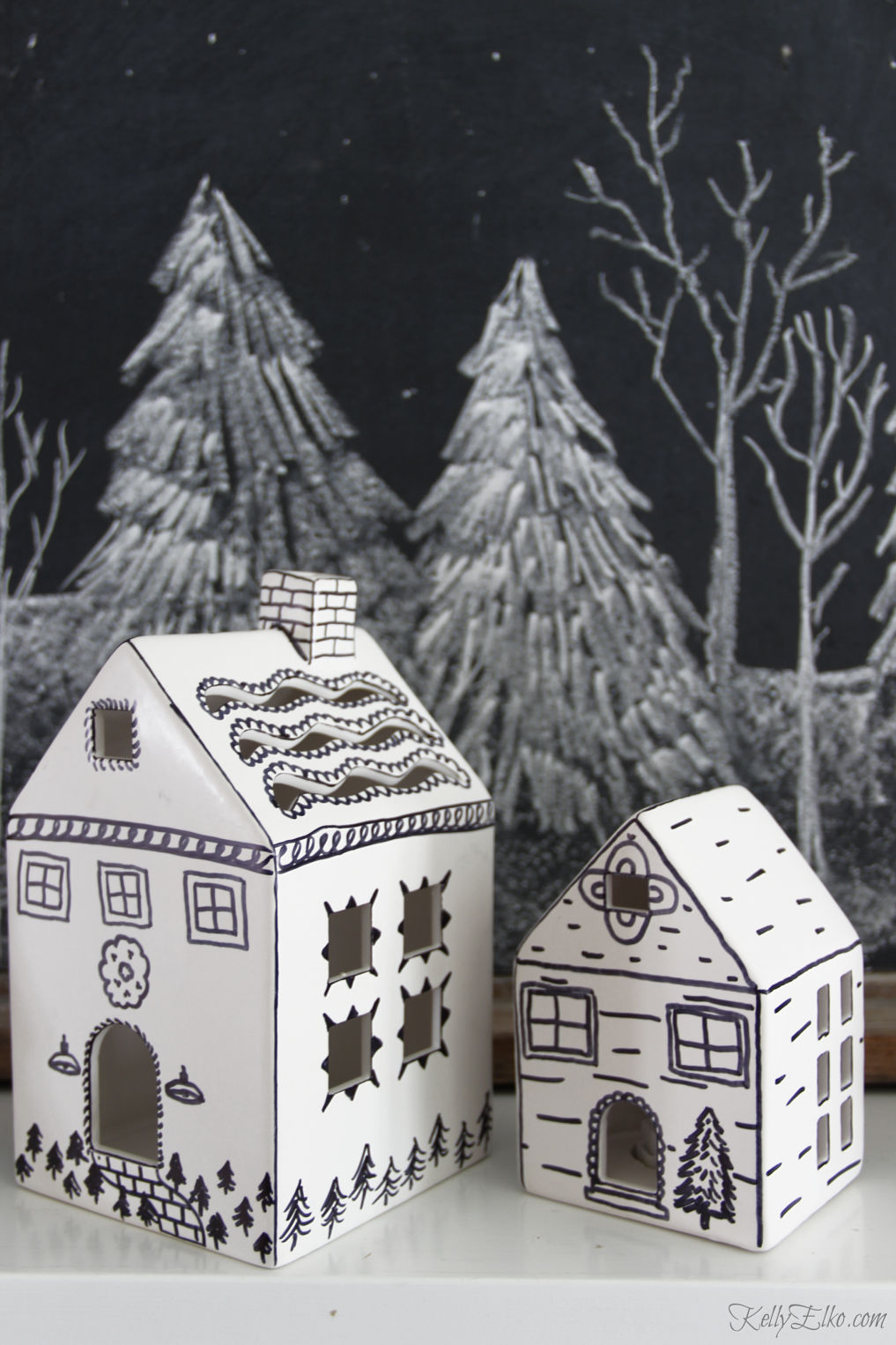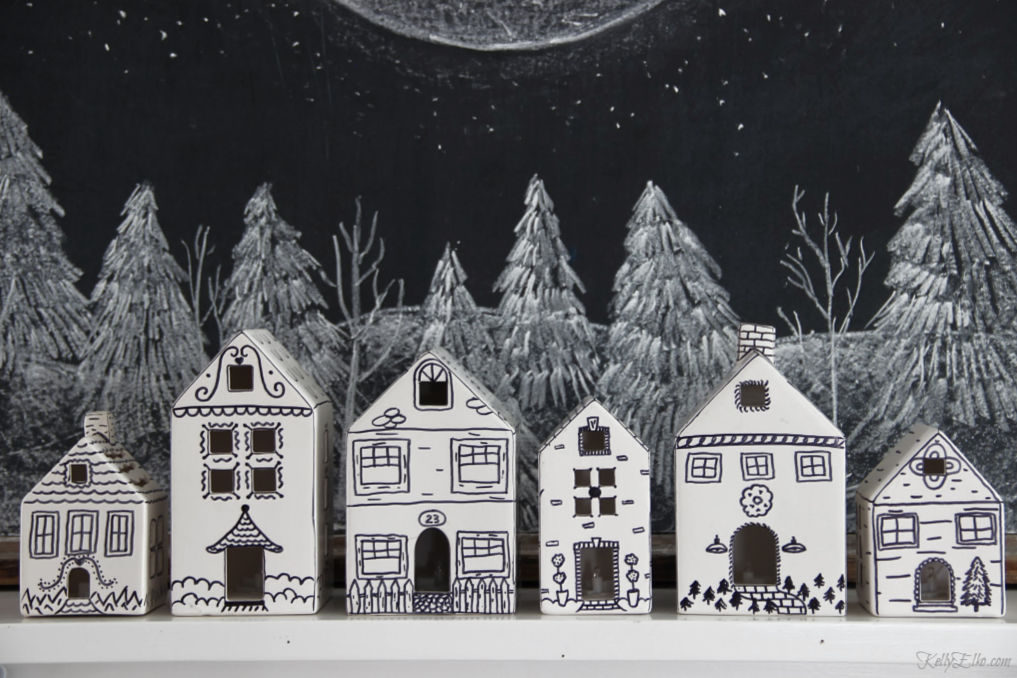 Don't they look adorable on my Christmas mantel. See my entire Christmas home tour HERE.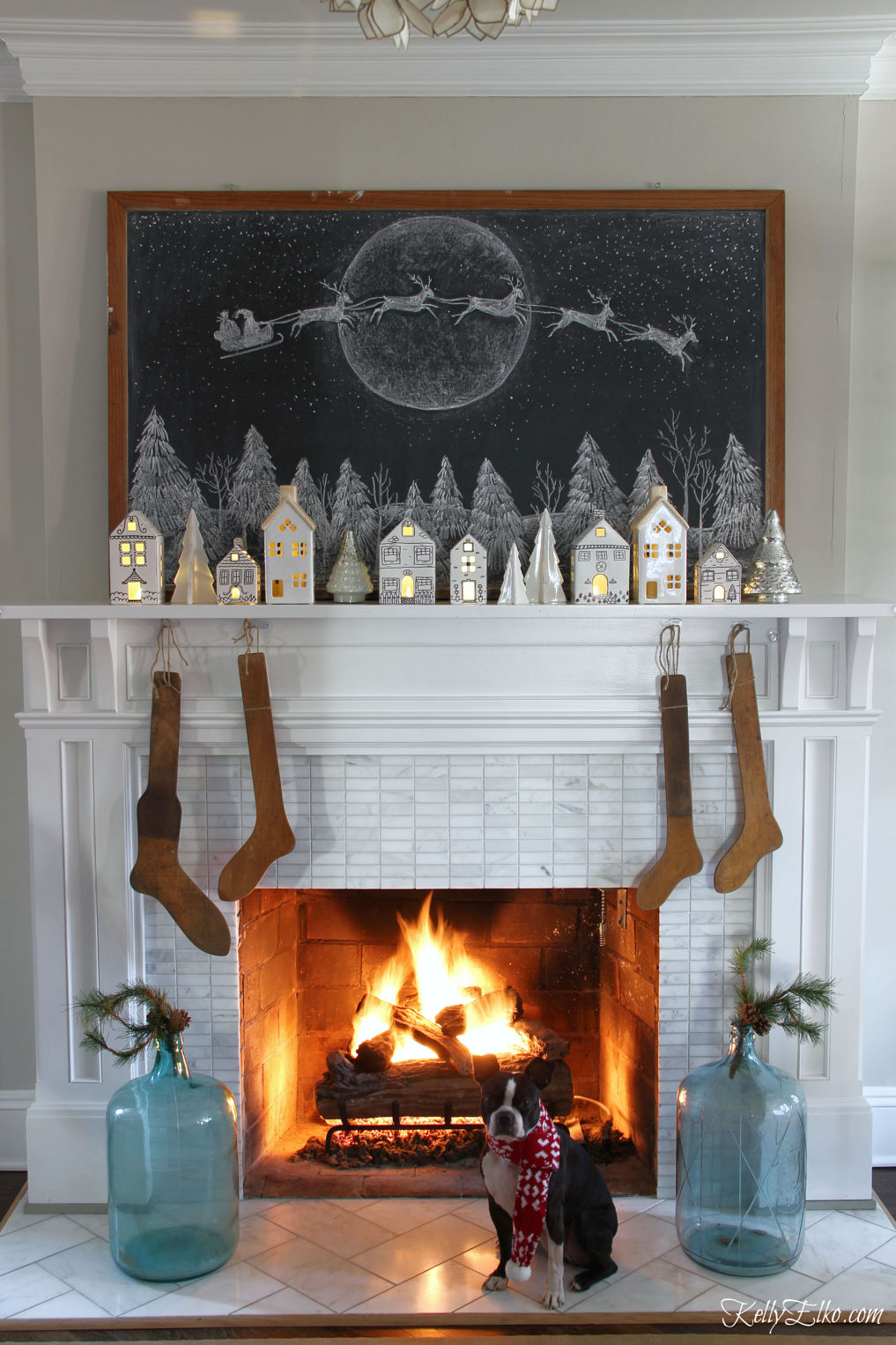 If you make your own doodle houses, I'd love to see so please feel free to send me an email.
P.S. If you like these, you'll love my DIY Song Lyric Plates – they are the perfect personalized gifts!
P.P.S. I've even doodled on lightbulbs!
P.P.P.S. I plan on creating a free printable of that amazing chalkboard art so stay tuned!