It's a Cinch – DIY Music Lyric Plate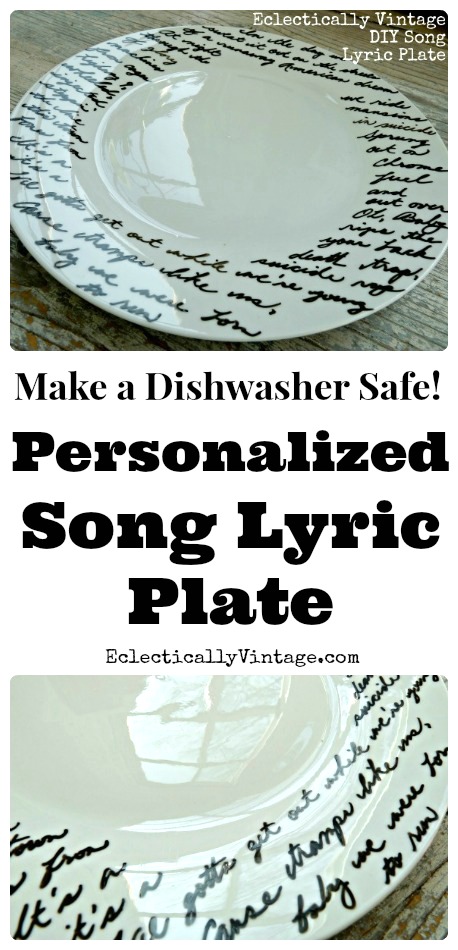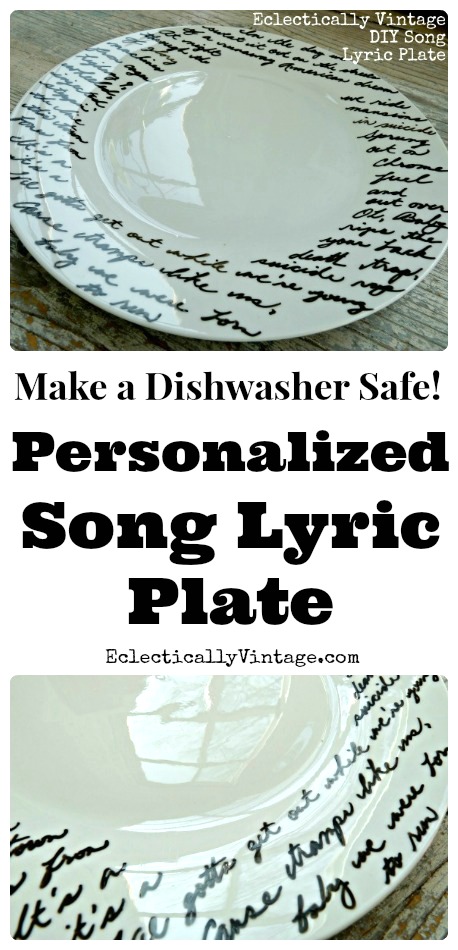 To know me is the realize that I will only do an easy craft.
If it involves anything requiring the least amount of patience, I'm out.
My Music Lyric plate fits the bill – it took me less than 5 minutes!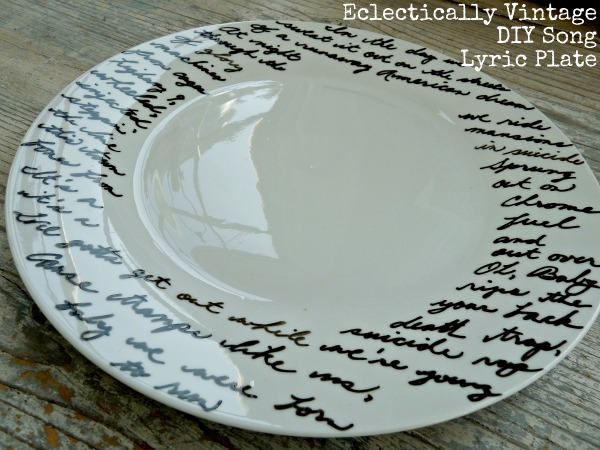 I was inspired by this Halloween plate from Brooklyn Limestone where she wrote the words from The Raven.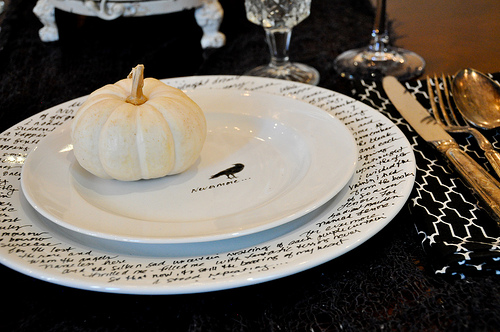 My plate is for The Hubs who, being from Jersey, is a true Springsteen devotee.
So of course I had to write the lyrics from Born to Run.
post contains affiliate links
How to Make a Personalized Song Lyric Plate
* Dollar Store White Ceramic Plates ($1 each)
* Porcelain or Vitrea Marker 
(I used Vitrea – it's for glass but worked perfectly on the plates and they can also go in dishwasher) 
* Painters Tape
P.S. if you don't want to make your own plates, these black and white Christmas plates are a gorgeous alternative.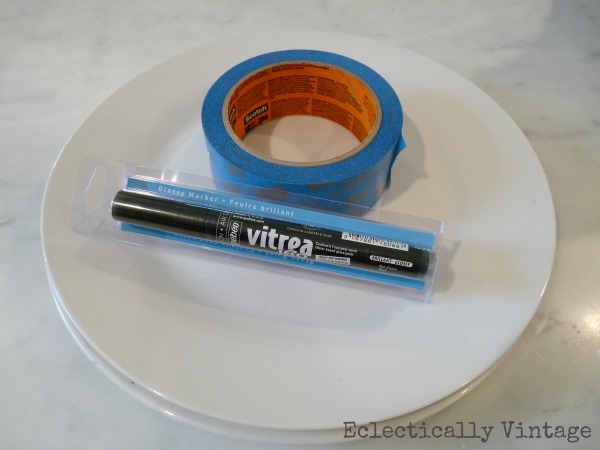 * I put blue painters tape across the plate as a guide and moved the piece of tape down when I finished a line.
* I only used the rim of the plate but you could write across the whole surface if you like.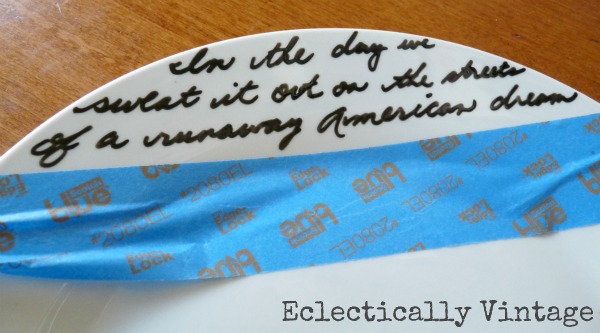 The Porcelain marker directions say to wait 24 hours for the plate to dry then bake it in the oven at 300 for 40 minutes.
I plan to make three more plates with my (and my girls) favorite lyrics
(I foresee some Bieber & Taylor Swift)!
So for $7, I have 4 personalized plates that took less than 20 minutes.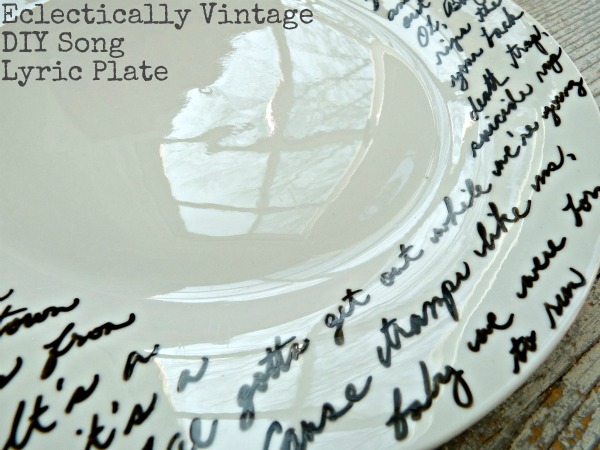 Baby, I was born to run – and so are you (to the Dollar Store & Michael's)!
Great news – see how my song lyric plate has held up to hundreds of trips in and out of the dishwasher here.
Want more ideas – check out all off my Simple Projects.