Party with My Peeps Easter Wreath
What says Easter better than a gooey sugar coated marshmallow shaped chick or bunny?
The infamous Easter peep has been reincarnated into a wreath!
Remember my marshmallow wreath? – well I figured …
peeps are just marshmallows with the added cuteness factor so why not do a Peep wreath?!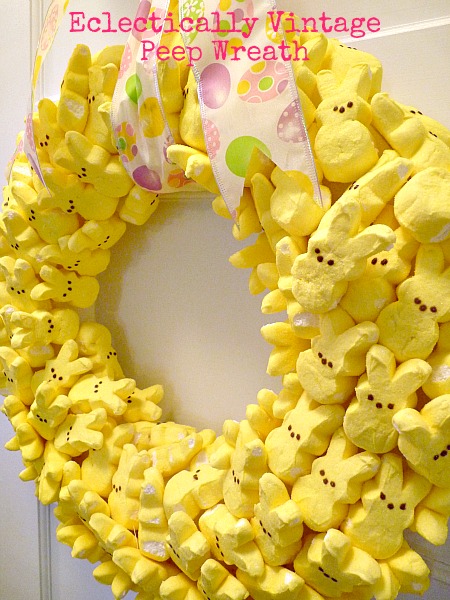 I always feel like somebody's watching me!  (extra credit if you remember who sang that)!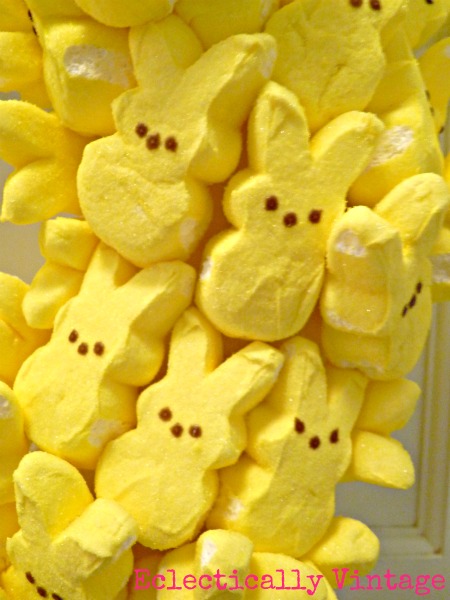 Peeps Wreath
* styrofoam wreath (mine is 16″)
* Peeps (I used 140) – go wild with chicks, bunnies, multi-color or single
* toothpicks (same amount as peeps)
* wired ribbon for hanging
1) Stick toothpick in styrofoam wreath
2) Stick Peep onto toothpick
3) Wrap ribbon around wreath and tie into a bow
That's it – can't get any easier than that!
And here's my marshmallow wreath that really started the idea brewing.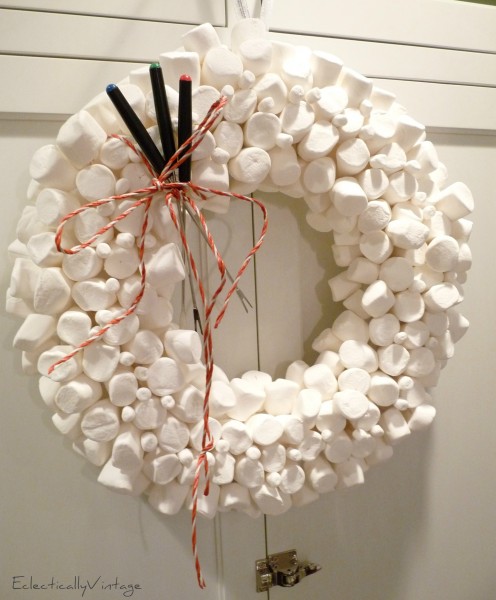 Have a great day my peeps!
Like this?  Then I think you'll love: