Exceptionally Eclectic – So Stylish It's Hard to Believe It's a Basement!
She designs her own furniture  (that fabulous banquette), builds (well, her hubs does), makes her own stencils, sews up a frenzy – what can't Amanda from 
Dixie Delights
 do?
Her skills are on display in her fabulous basement – which definitely does not look like underground living!
Amanda designed and her hubs built this fabulous banquette.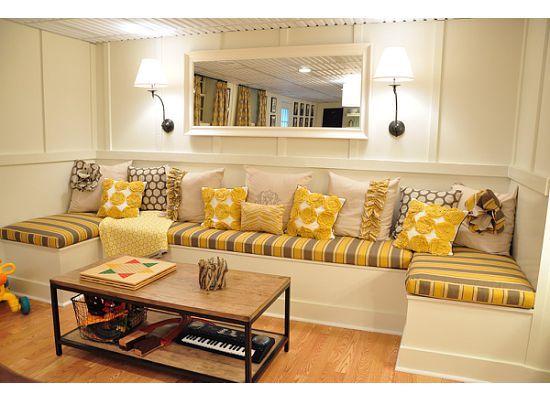 The chevron pattern over the bar is fun – and can you believe Amanda made her own stencil by piecing together poster board!  Click 
here
 to see how she made it.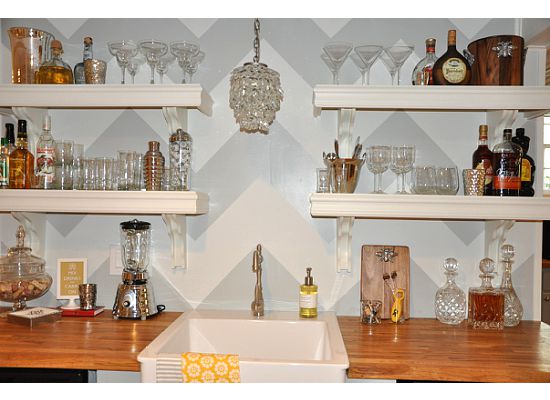 Board and batten on the walls was easier to install than drywall and the ceiling tiles (necessary with old house plumbing!) are a nice modern touch.
I love the way she hung the curtains to the floor – it really helps disguise the small window size.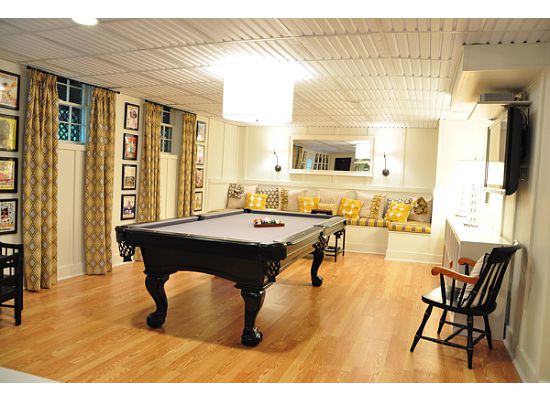 Open shelving over three unfinished cabinets that were painted make great counter space.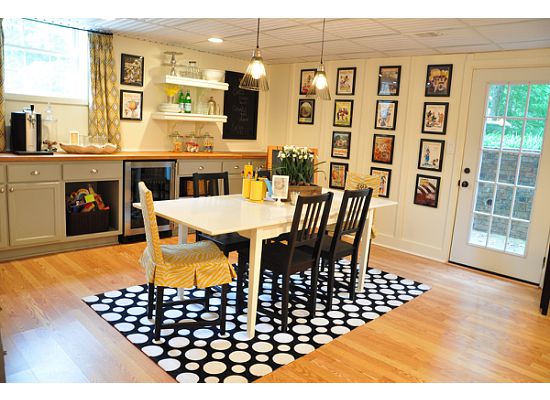 Go check out the scary before of the basement bathroom to truly appreciate how they transformed it in only one weekend!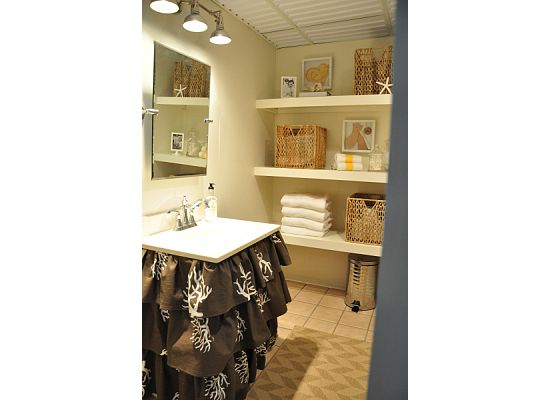 Not only does Amanda have a stylish basement, the rest of her house is equally amazing.She's a plate wall loving girl like me and from the looks of this numbered staircase, she really gets my number!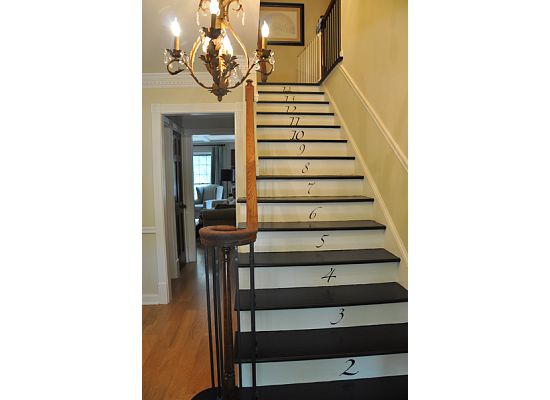 What are you waiting for?  Head on over to 
Dixie Delights
 and say hi to Amanda!