Kelly's Stamp of Approval
This week, I've got some fun things to share. From my fall patio to one of my favorite houses in my neighborhood dressed for fall to a fantastic movie that had me laughing one minute and in tears the next to the foundation that perfects my skin and more. I'm even sharing something I swear by (and a photo of me in it) even if it does elicit uproarious laughter from strangers when they see me wearing it.
Around the House
I planted this tree when we renovated our house 10 years ago and it's rewarded me every fall with a blanket of colorful leaves. It's worth the back breaking labor that I, I mean my husband has to endure, when raking! If the weather is nice, I think I'll serve Thanksgiving appetizers out here.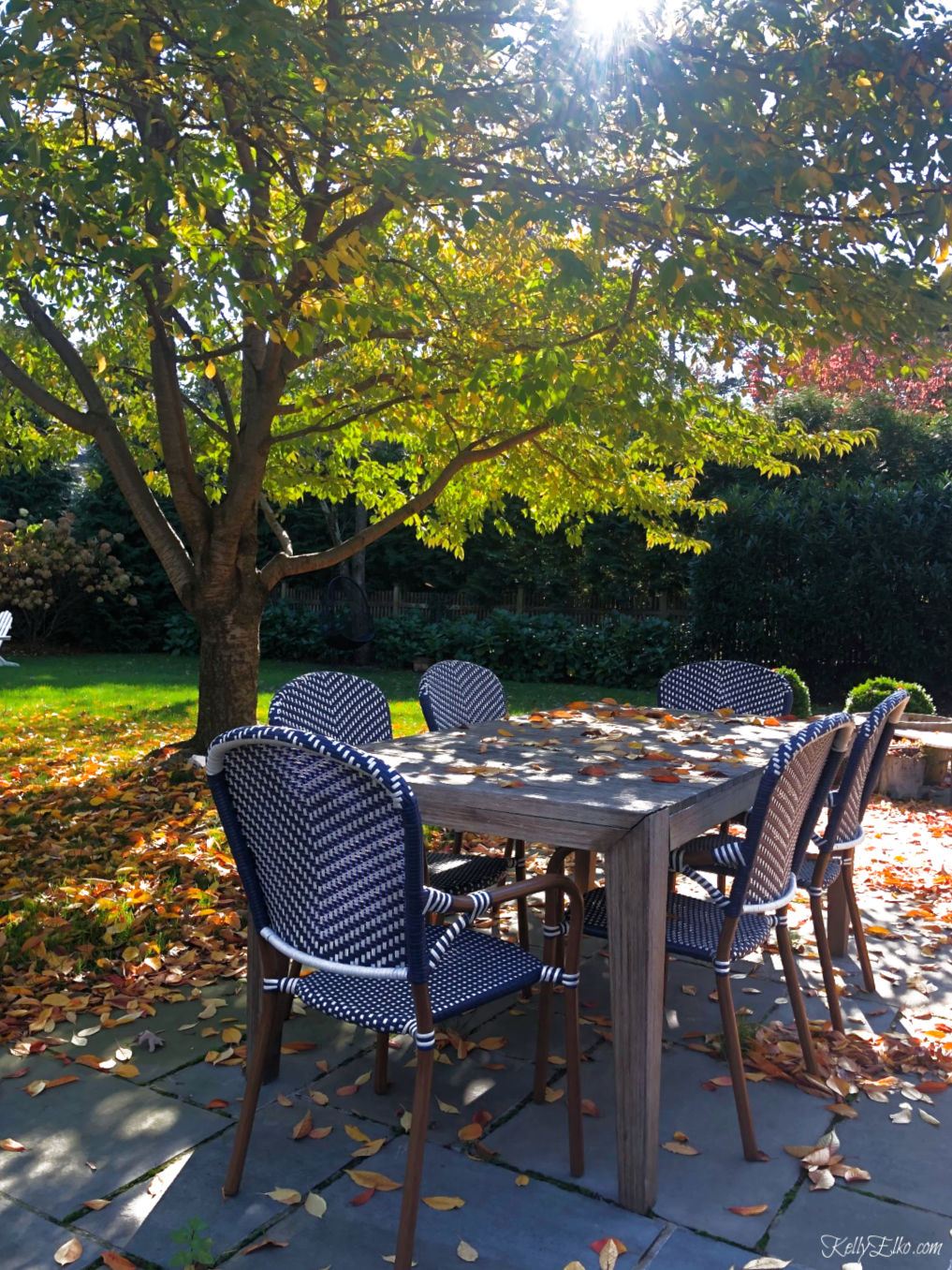 I look forward to walking by this house every fall because they put a little pumpkin on every single fence post.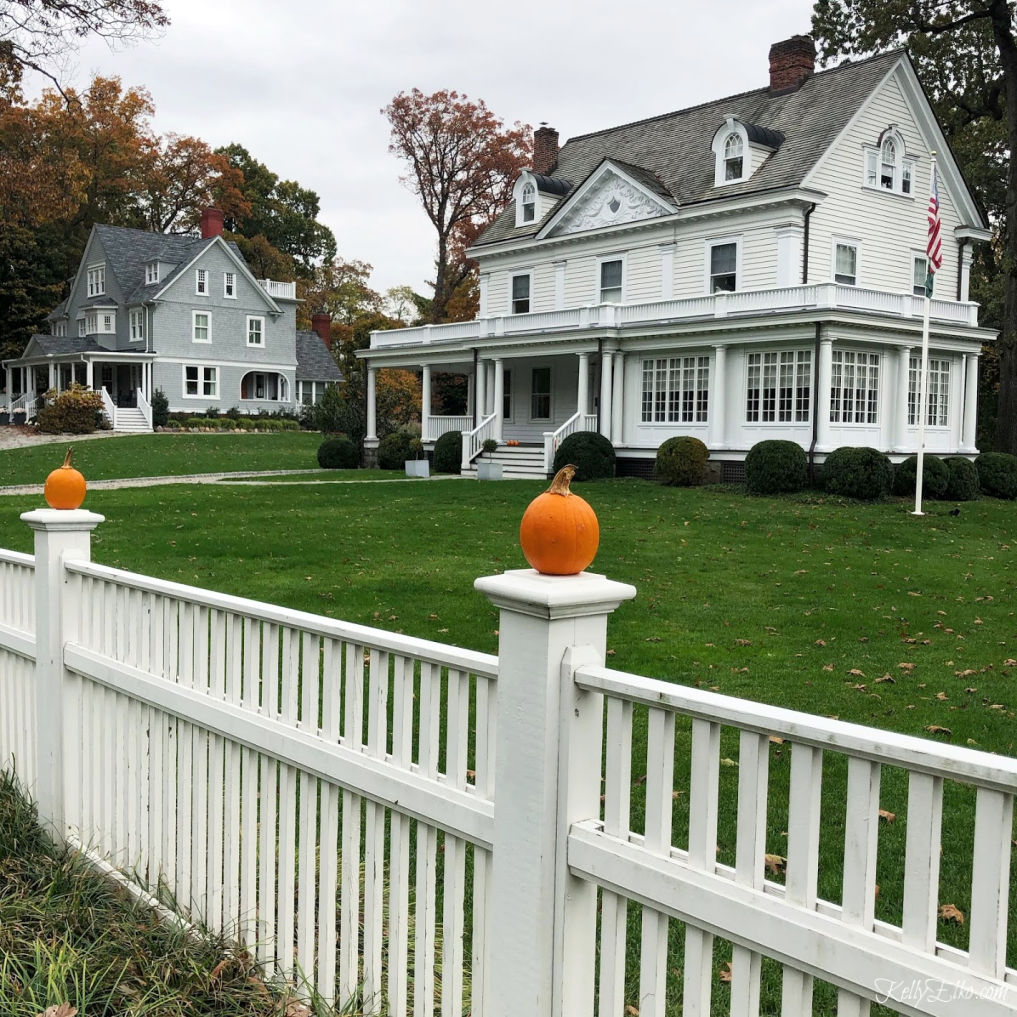 This post contains affiliate links which means if you purchase something, I will earn a small commission at no extra cost to you.
Can't Live Without
Don't worry, I didn't drink too much in New Orleans, fall off a balcony while trying to catch beads and injure my neck! This is no neck brace, it's my must have travel pillow – the Trtl! I don't mind looking ridiculous if it means I can get some sleep because we all know those c-shaped travel pillows suck because they push your head forward.
If you travel by plane, train or automobile, you need a Trtl travel pillow. The cover is washable and I love that I can put the fabric over my mouth so anyone walking by on their way to the bathroom won't see my mouth hanging open with drool dripping down my chin.
Have you ever noticed that so many "influencers" are in full makeup and long, luscious lashes at 7:00 am? I mean, they even look perfect heading to the gym as they try to sell you their basic white tank top as if it just came off the Paris runway! I'm obviously not one of those people! So brace yourself for the real me on an early morning flight.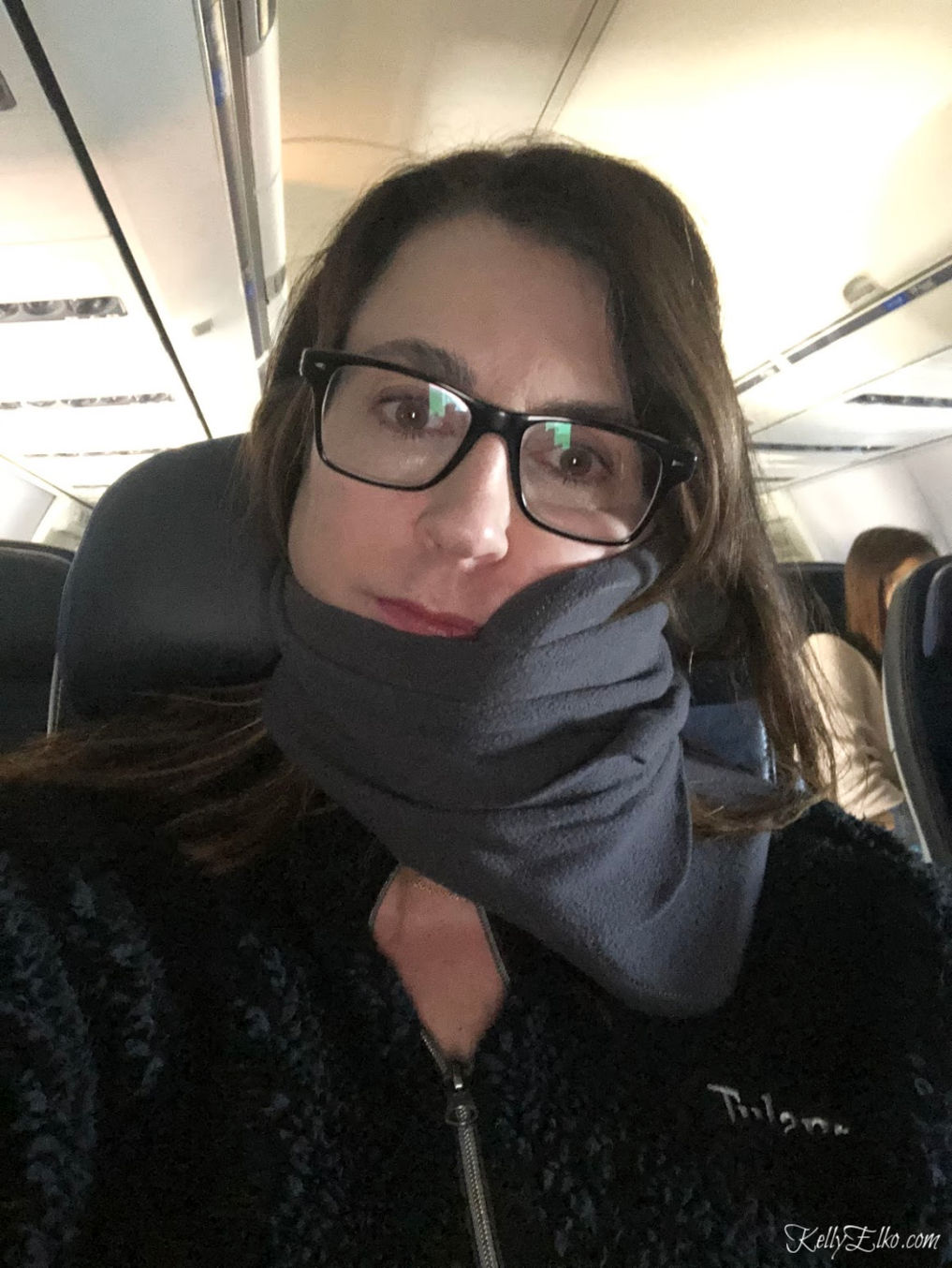 Hey Beautiful
I LOVE BarePro Liquid Foundation and the key is to apply it with this foundation brush (so many reviewers say this brush is hard to clean but a little Dawn liquid soap and it's clean as a whistle). A little of this product goes a long way – I use about a pea size amount for my entire face. To cover my out too late dark under eye circles, I use Make Up Forever Ultra HD concealer. You can sign up to be a Beauty Insider at Sephora to get 10% off your entire purchase through November 11. I like to stock up on stocking stuffers for my girls during the sale.
What to Watch
Rocketman is the story of how a painfully shy Reginald Dwight transformed into the flamboyant singer Elton John. You'll laugh, you'll cry, you'll sing along and you'll leave the movie feeling good! Sex scenes mean this is not a film for kids.
In the Kitchen
Our cooking was completely transformed with we upgraded from our cheap cookware to Calphalon years ago! My rice burned in cheap pots but I don't have to worry about that anymore because these distribute heat so evenly and they are heavy and high quality. We started out with a 10 piece set of Calphalon Premier and added other pieces as the years went on. These pots are an investment but the quality means they will probably be the last set of pots you'll ever buy.
Christmas Must Have
Do you want to control your Christmas lights (or even lamps and appliances) with the click of a button? Tired of setting a timer for your lights to go on and off at a certain time (often when you're not even home to enjoy them)? I just ordered these remote control light/appliance switches so I don't have to constantly plug in and unplug my Christmas tree lights and it's life changing … ok, maybe I'm being a bit dramatic. But seriously, order them and thank me later.
Make It
Need a cheap, personalized gift? I made this song lyric plate for my husband seven years ago and it's a favorite of mine (and his) still. It makes the perfect inexpensive gift and you can write favorite quotes or just doodle on the plate. It would be fun to do a whole set of these! I didn't use a Sharpie either. See how to make your own song lyric plate here.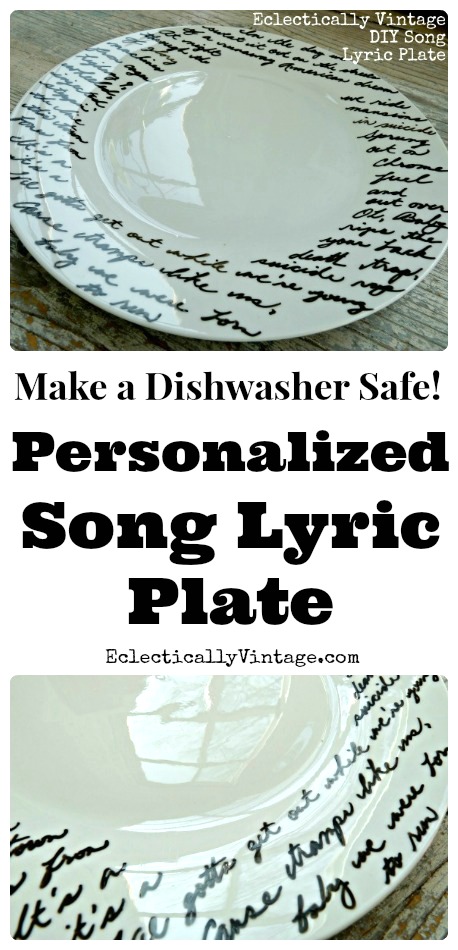 Happenings
Last week, we were in New Orleans visiting my daughter for parents weekend. We celebrated my twins and my hubby's birthdays which are all in November (my Pisces is outnumbered by their three Scorpios)! I gained around 20 lbs in four days … I blame the beignets.
I've been busier than Santa's elves the night before Christmas and have been decking my halls and trimming my trees. I've only just begun and have lots more to do but it's fun coming up with something completely different every year.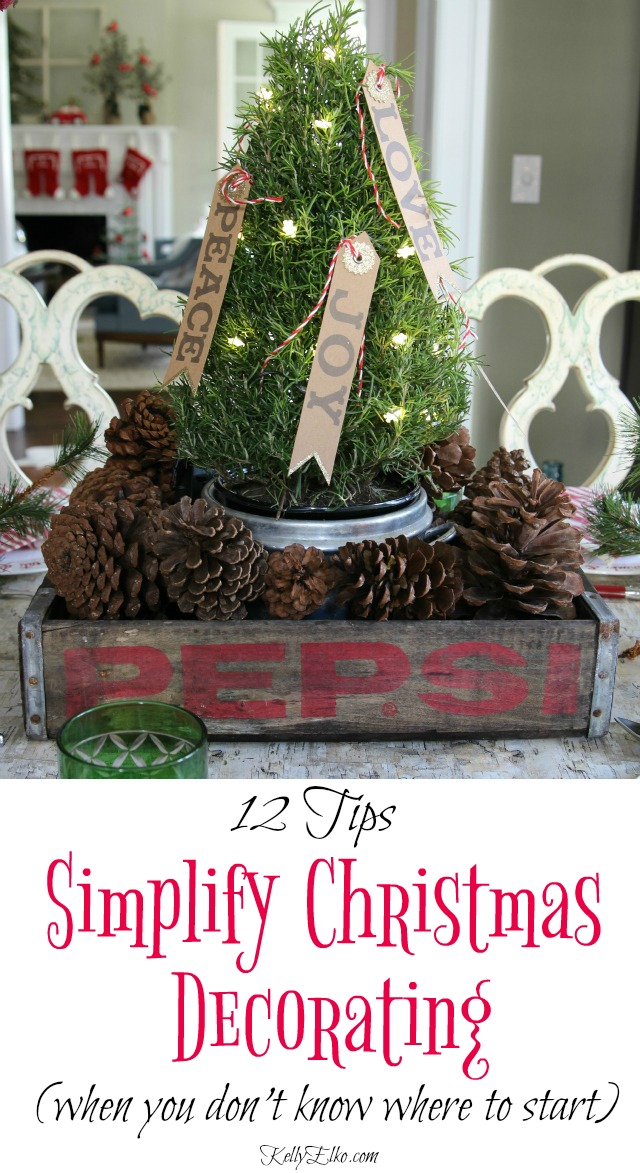 I also hit the thrifting jackpot recently and can't wait to share with you in this month's Thrifting Diaries coming soon!