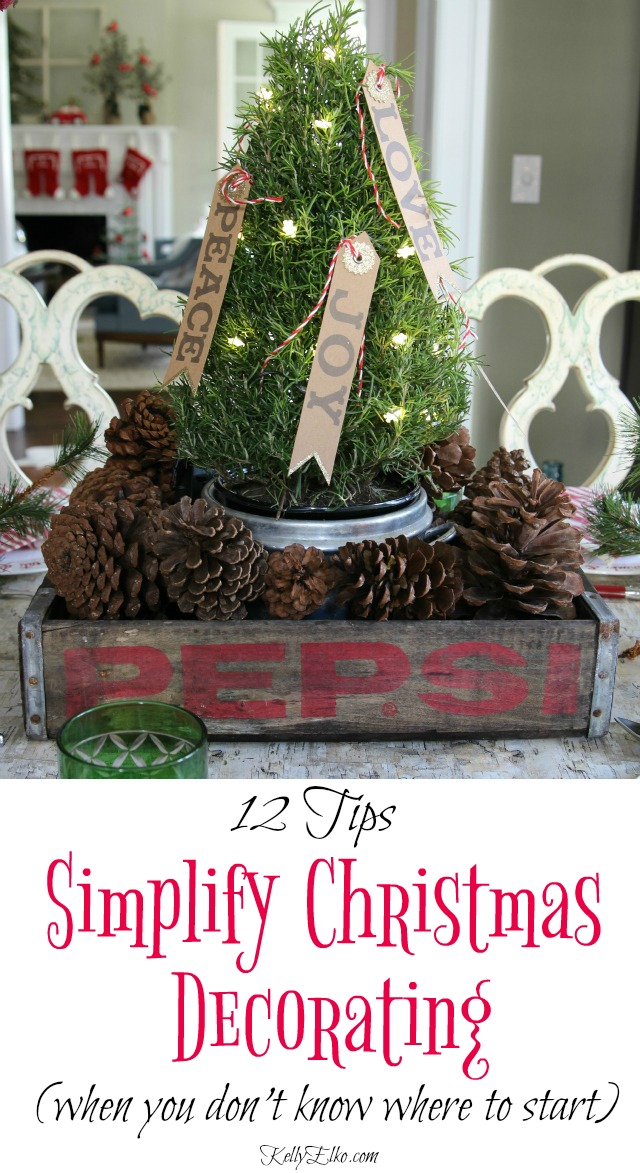 I've been decking my halls and trimming my trees for my Christmas Home Tour (take the tour here)!
I love Christmas!
I love to decorate for Christmas!
But sometimes it can get overwhelming.
Here are my tips for surviving Christmas decorating while still getting the most bang for your decorating efforts.
post contains affiliate links
12 Tips to Simplify Christmas Decorating
1) Start Early
Decorating takes time and the sooner we start thinking and planning, the easier and less overwhelming it becomes. Although you may not be putting your tree up until after you carve your turkey, you can still peruse magazines, Pinterest (and my blog!) for ideas to get you ready (and so you can order whatever you need in advance – make sure to check out my Top Christmas Home Decor Finds Under $25).
Decorating is a process and lots of changes are bound to take place. Starting early helps us figure out exactly what suits us best.
2) Take Inventory
It's easy to forget what we have stored away in boxes and bins 11 months of the year. Pull out your stuff and look at it with fresh eyes. I love moving things around the house. The mini trees I used on my mantel last year, I plan to put on my stairs this year. The white Christmas tree that has been in my kitchen and family room will make an appearance in my dining room this year. It's all about using what you have in new ways.
Source: Gnome Cookie Jar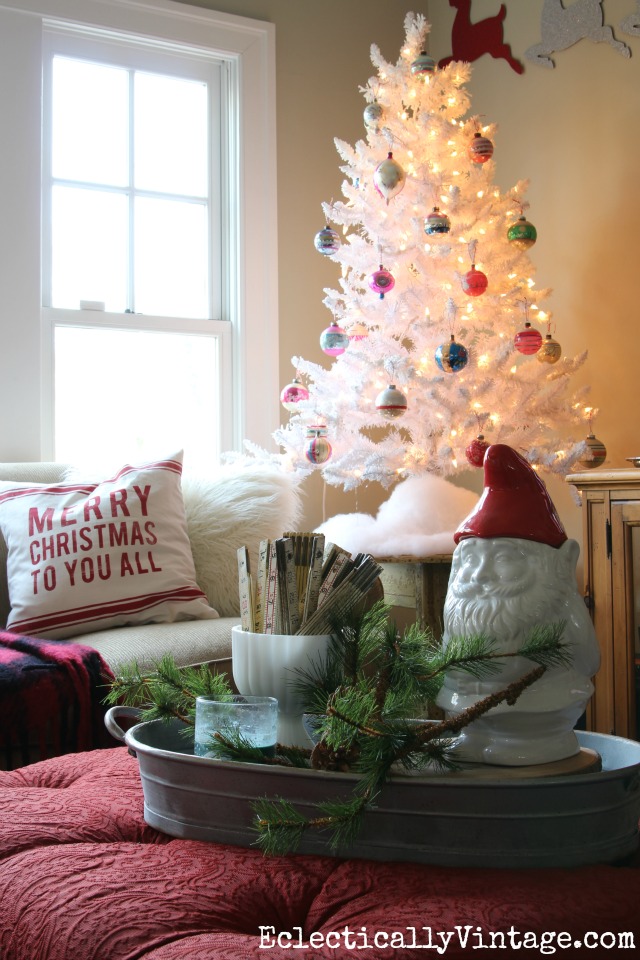 3) Go Shopping
Whether you check out online shops or head to your nearest HomeGoods or Target, it's fun to see what's new and different. You may find a show stopper that becomes the backbone of your decor.
4) Pick a Theme
Whether it's a color (I'm all about red and white this year) or an idea like snowflakes or stars or mercury glass, picking a theme makes it easier to edit your decorations and use only what fits. Shopping early (tip #3) helps you decide what direction you want to go.
5) Choose a Few Main Focal Points
Figure out which area in your home is the most important to you and start there. It could be your kitchen or dining room or mantel. Use that as a jumping off point.
My main areas to focus on are usually my mantel, dining table, kitchen and staircase.
The rest of my house gets a mini tree or a bowl of vintage Shiny Brites – super simple.
Source: Red Car with Tree Cookie Jar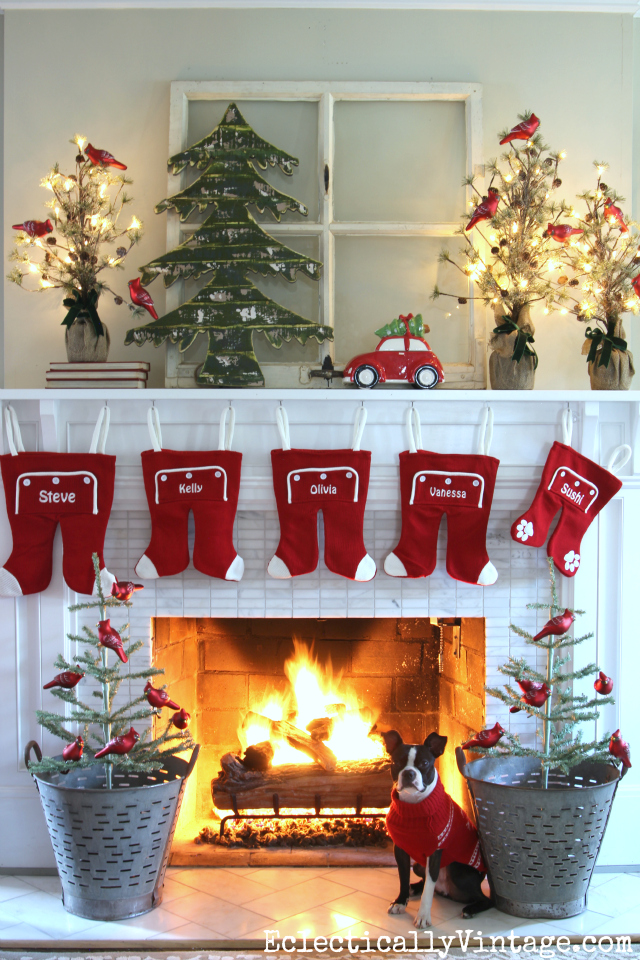 6) Go Faux
I decorate early and don't have time to mist fresh garlands and wreaths – I save those for my front porch. Inside, I'm all about faux trees, wreaths and garlands. They are no fuss, no mess and can be used year after year.
Sprigs of faux greenery can be tucked into vases or galvanized buckets. Faux berry garland can be cut up and scattered on coffee tables or tied to Christmas presents.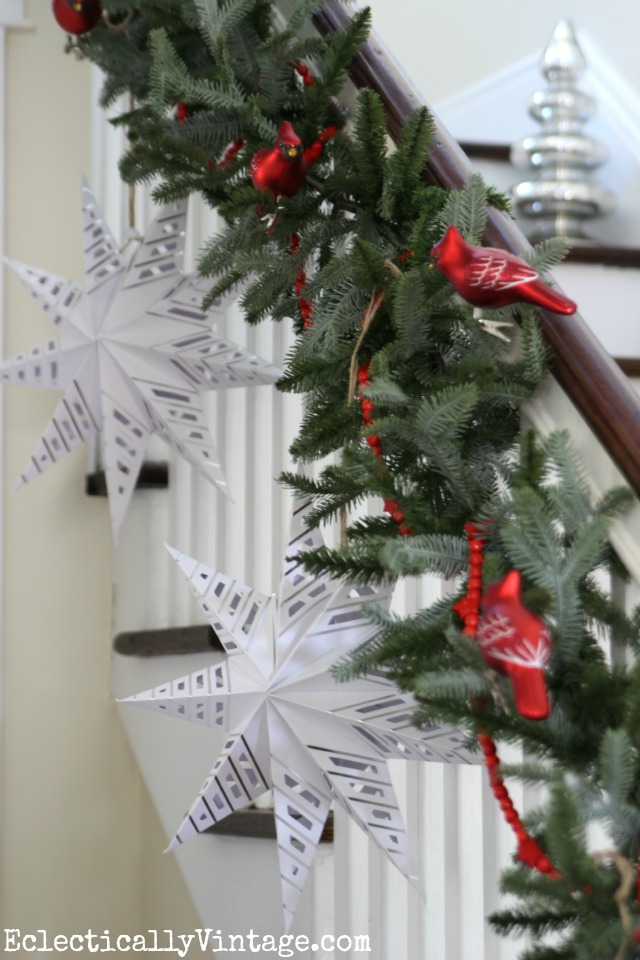 7) Be Real
Force bulbs (see how to force Amaryllis bulbs in jars) early so they are in bloom for Christmas. Add a tiny rosemary tree or a few fresh sprigs of holly throughout the house. The key is to use things that last and won't shed or create a mess.
Best part – you can keep these fresh greens around until you have to gift them to your favorite people.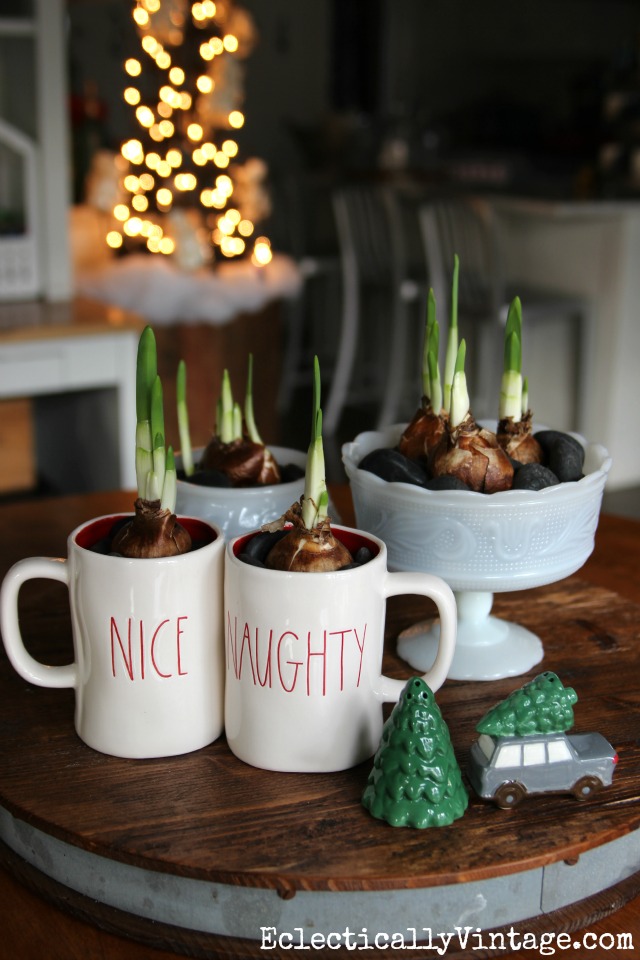 8) Cozy Christmas
Think beyond the obvious and use everyday items that can stay out all winter long. Plaid pillows and fleece throws add a subtle touch and you can mix in a cute Christmas themed pillow or two for good measure.
9) Let it Glow
It's amazing what adding string lights throughout the house does to make your house merry and bright. Add battery operated lights to wreaths, tuck them into centerpieces and add them to garlands for a house that glows. I am all about these remote control fairy lights this year!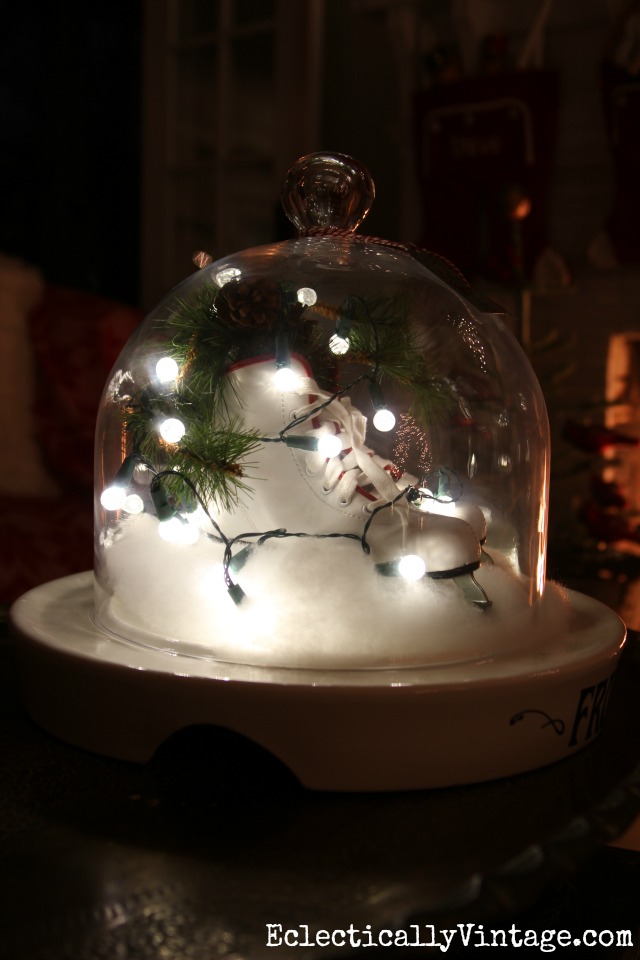 10) DIY It
Don't be afraid to do it yourself to get exactly what you're looking for. Some of my favorite Christmas decor include things I made myself like a birch wood stenciled wood backdrop on my mantel, quick and easy snowy mason jar candles and personalized Santa sacks.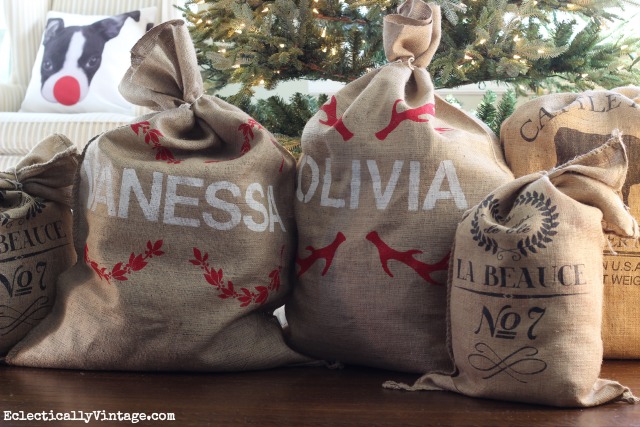 11) Vintage Finds
It's fun to get creative with displays this time of year. A unique flea market find or family heirloom like my husbands childhood firetruck is the perfect Christmas backdrop – just add a mini tree and you're done.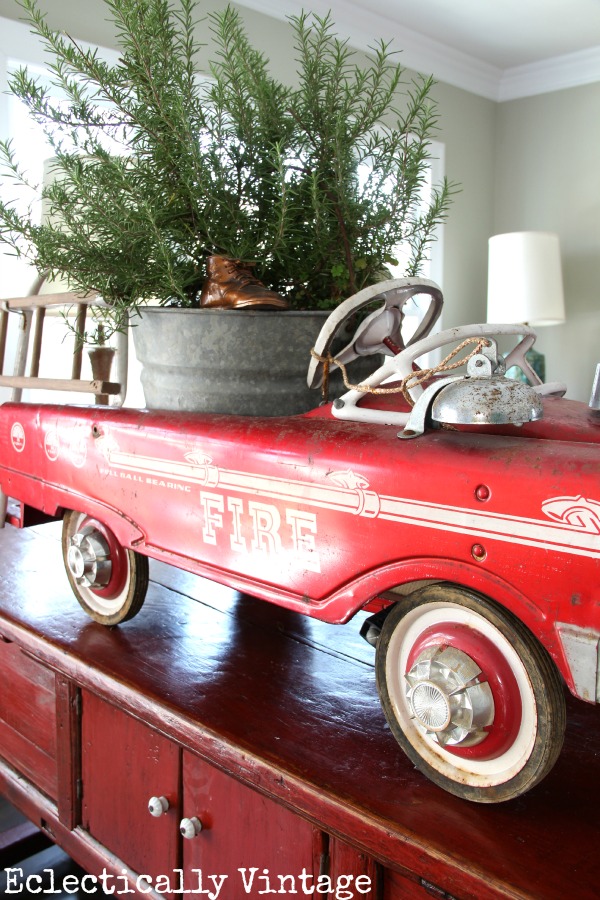 My number one take away for Christmas decorating is …
12) Think Christmas 365 Days a Year
I'm always on the lookout for Christmas decor and scour flea markets and estate sales for vintage Shiny Brite ornaments or mason jars I can fill with faux snow and candles. Make sure to check out the clearance racks at your favorite stores to stock up for next year (I've found gorgeous mercury glass trees, red berry kissing balls and more for 90% off).
Here's to taking a deep breath and not stressing this Christmas season.
Now, bring on the sugar cookies!
Sources:
HomeGoods – Birch Bark Wrapping Paper Table Runner, Green Glasses, Naughty/Nice Mugs, Plaid Throw
Check out my full Christmas Home Tour here
Make sure to check out my past Christmas home tour here