Make Christmas Fairy Jars – Let it Glow!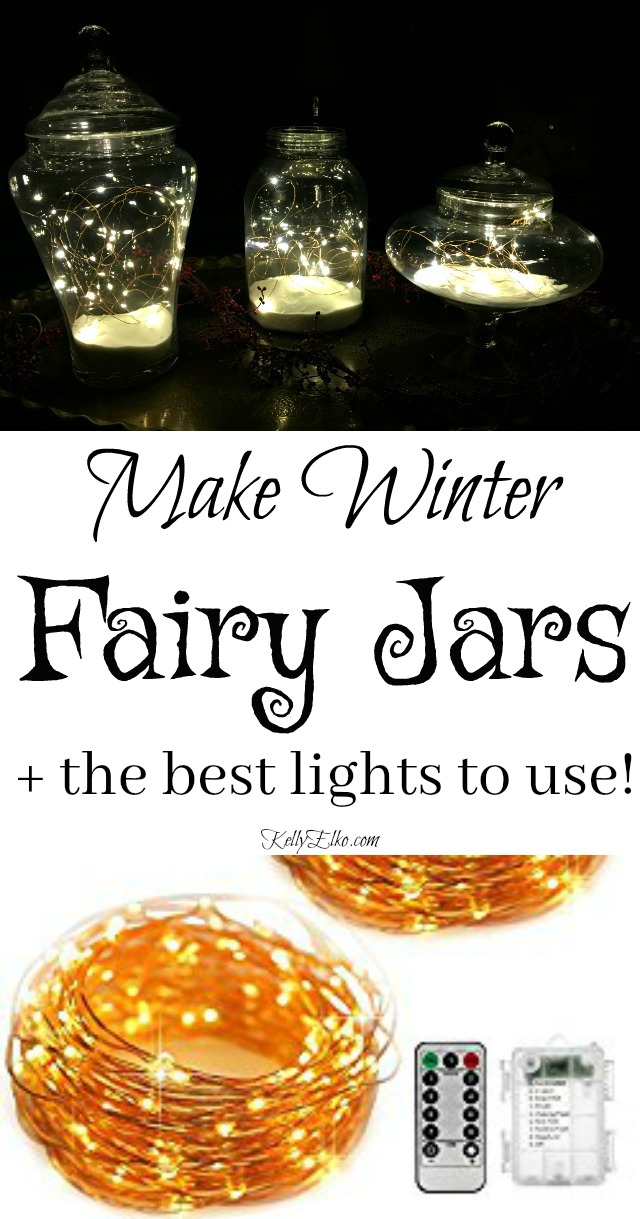 What's better than twinkling lights around the holidays. They add such a festive touch not to mention we all look better by their soft glow!
I love battery operated lights but they are a pain to turn on and off, especially when they are in hard to reach spots.
I've found a solution …
This pair of affiliate Remote Controlled, Battery Powered, Copper Wire LED Fairy Lights (they're even waterproof for use outside)!

I love them so much that I created my Christmas coffee table around them.
Watch this super short video with my tips and tricks and to see them twinkle at night.

How to Make Christmas Fairy Jars
Gather your favorite glass apothecary jars (I like using a variety of shapes and heights – I found mine at HomeGoods)
Add batteries into these remote control, battery operated, copper wire string lights
Place battery packs at the bottom of glass jars
Cover packs with "snow" (table salt, sugar or epsom salts)
Arrange wire lights in the jar
Use your remote control and have fun choosing from eight different settings
It's so much fun to watch the lights sparkle at night. I think this would make the most amazing centerpiece too.
The lights can be used on wreaths, mantels, Christmas trees – anywhere you need a warm glow.
See more of my Under $25 Christmas Home Decor Guide here