The circular shape of wreaths symbolize eternity, because they have no beginning and no end. They are beautiful all year long but especially around the Christmas holiday. From a vintage tray to a marquee light to an old clipboard to architectural salvage and more, see how to add your own personal touch to turn plain wreaths into wreaths that will get you on Santa's nice list! I love adding my own embellishments to everyday wreaths to dress them up for every season. I'm sharing how to turn plain wreaths into Christmas wreaths and showing how I added my own flair to make one of a kind creations. I'm also sharing 20 favorite Christmas wreaths I've seen this season.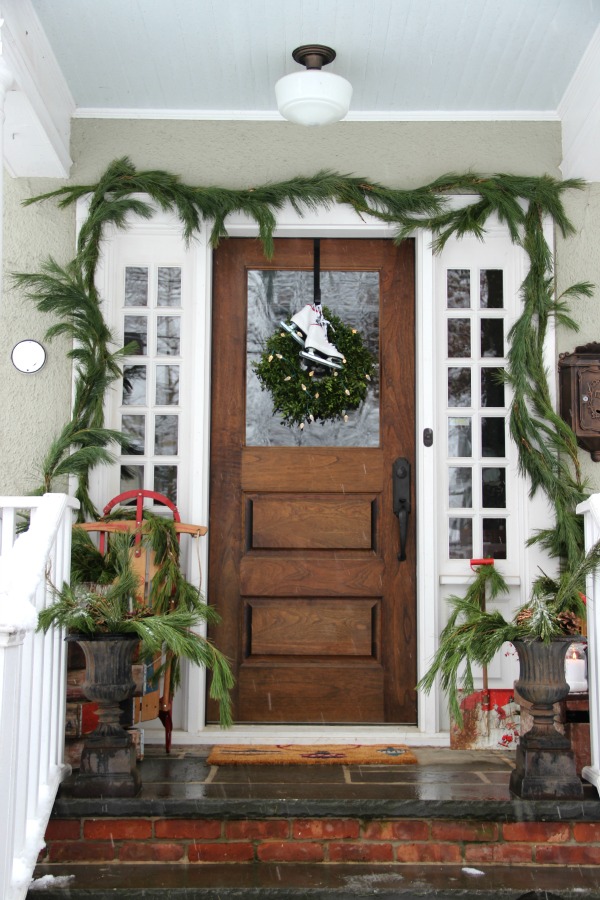 This post contains affiliate links which means if you purchase something, I will earn a small commission at no extra cost to you.
Here are 20 (plus a swag) of my favorite wreaths. Just click on any pic below to see more.

I've put my own stamp on my wreaths of Christmas past …
I love using signs on wreaths (like I did on my Halloween wreath here).
This galvanized Merry Christmas sign adds the perfect amount of farmhouse flair to any wreath. Remove the sign after Christmas and keep the wreath up all winter long.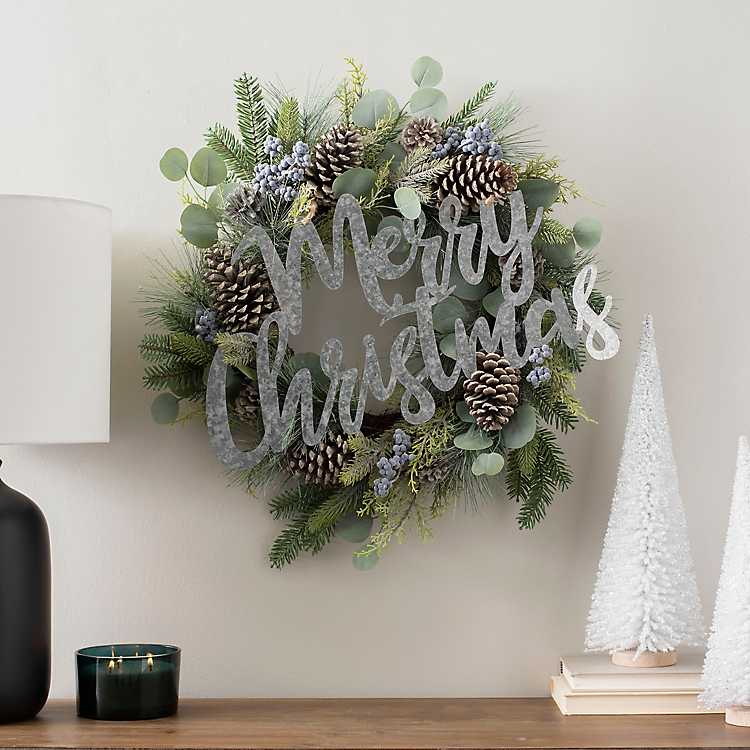 This round tray I found at the thrift store was made to nestle inside this wreath.
Marquee lights are all the rage and it's fun to add one to a wreath to give it even more glow.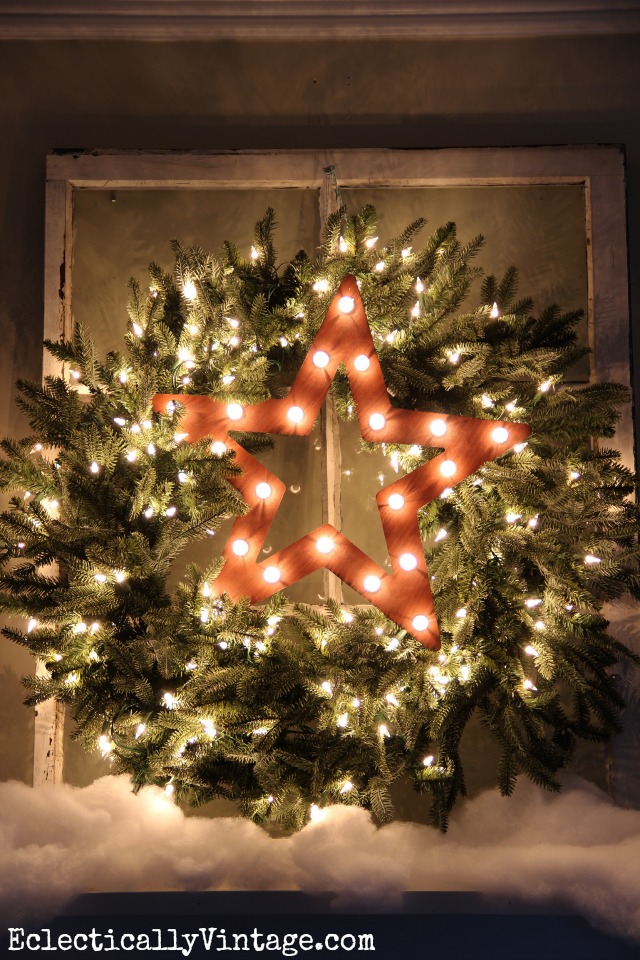 Let the wreath be the frame for your favorite piece of art.
Get this free reindeer name printable here.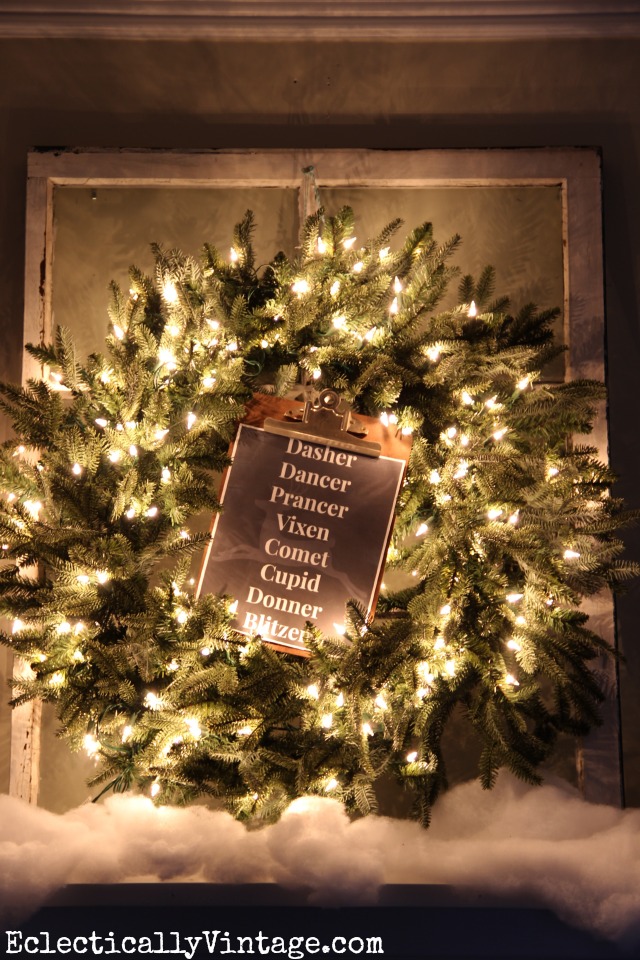 An old lantern adds a pop of color to a plain boxwood wreath.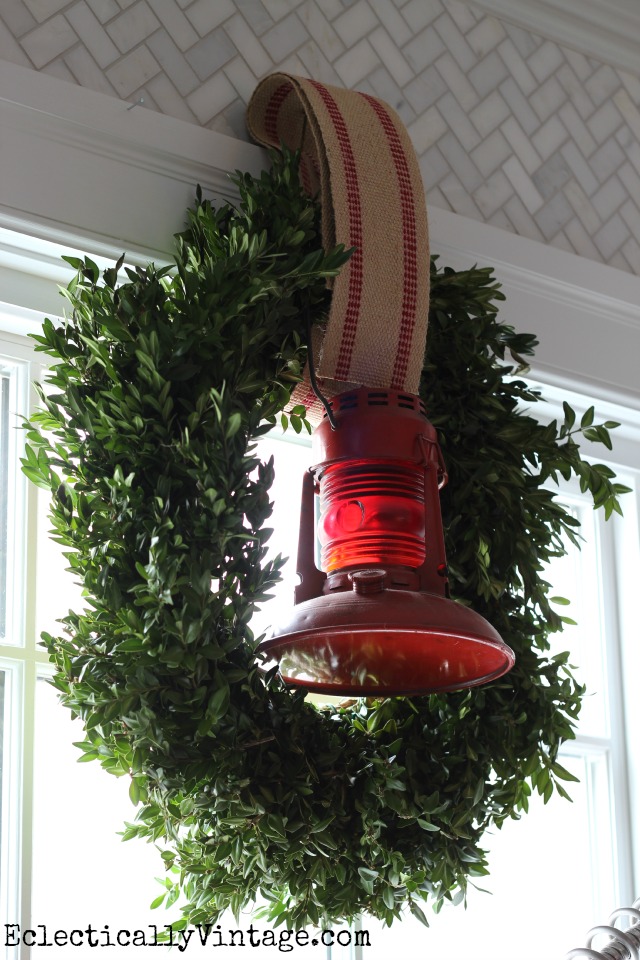 Look for pieces of architectural salvage like these two wooden finials that came off of an old house.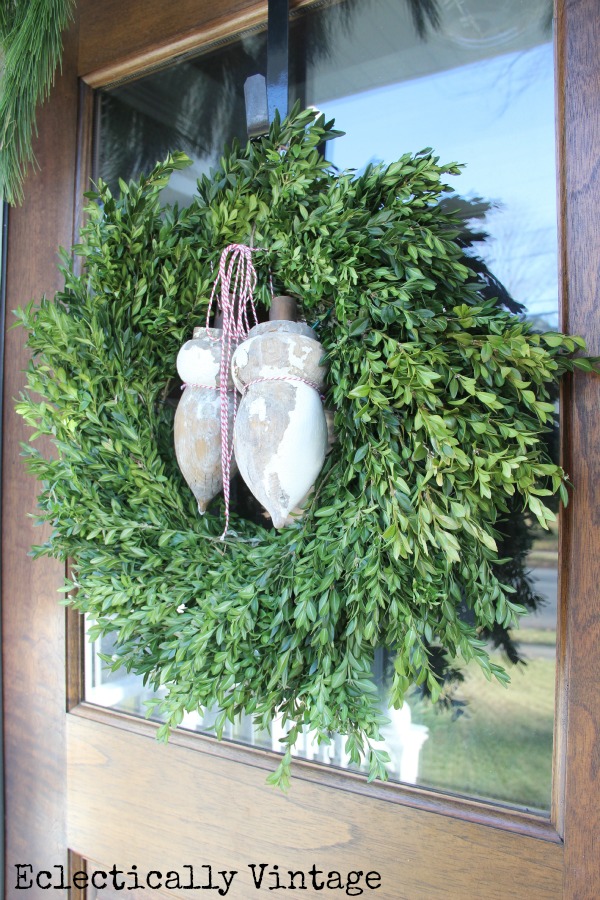 When in doubt, add ornaments!
Tour my Shiny Brite dining room here.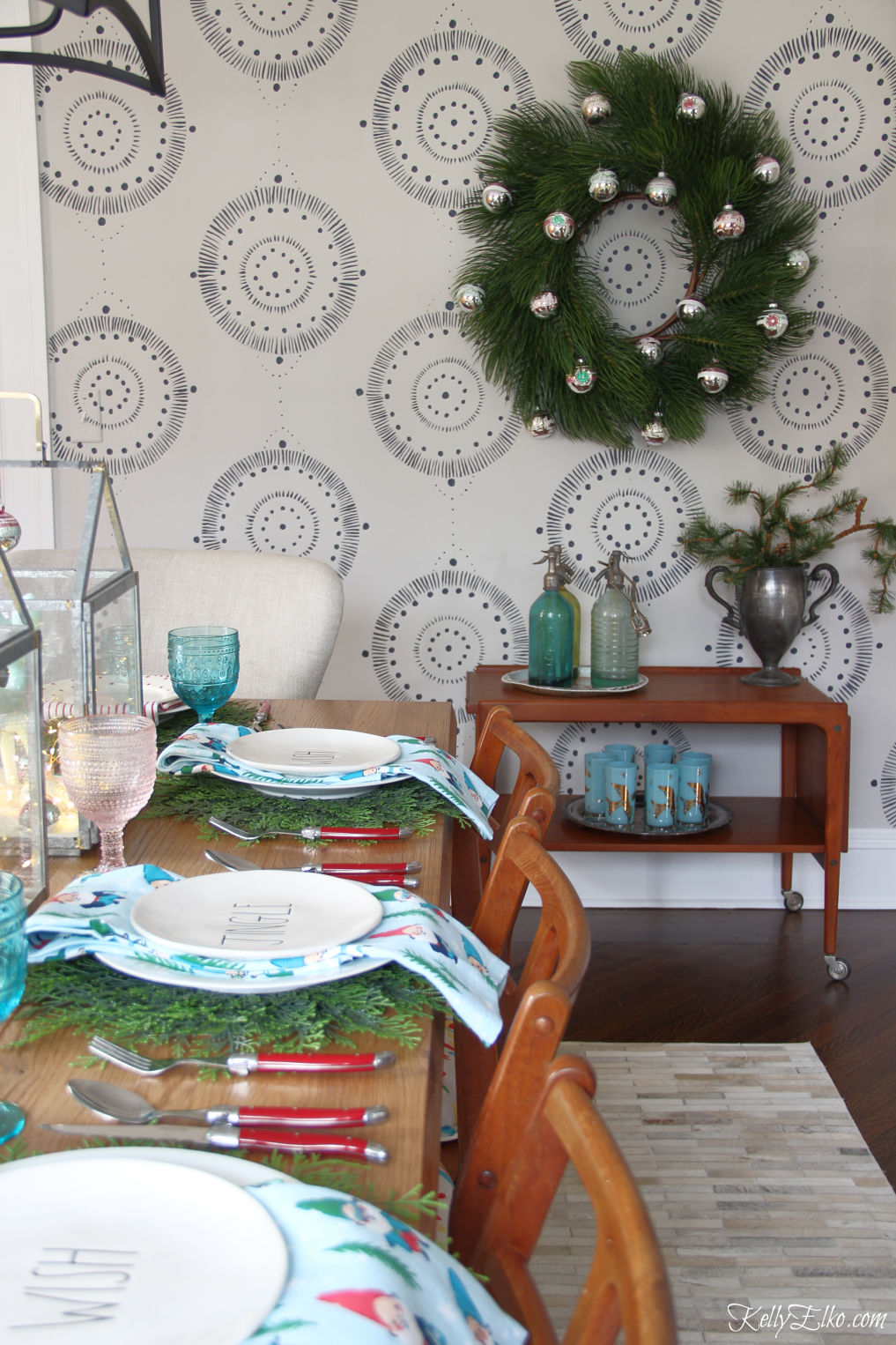 This succulent wreath doesn't need much to jazz it up so I simply wrapped a colorful garland around it.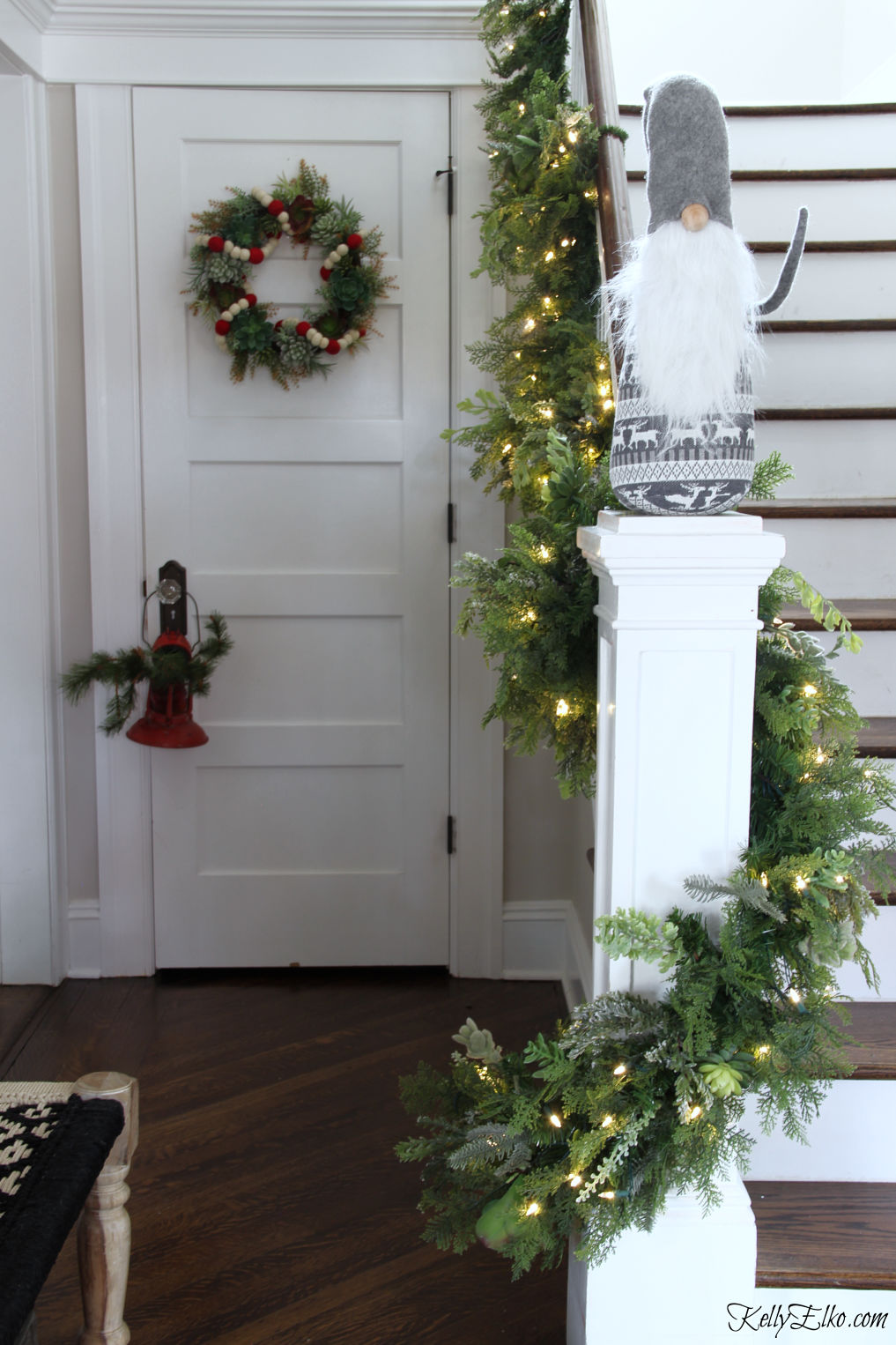 See how to make my winter village wreath here. It's a fun way to add personality to a plain wreath.