Kelly's Stamp of Approval
Last week, I started this new series where I'll share snippets from my week as well as things I use and love. From fall foliage to my must have kitchen gadget (and I hate kitchen gadgets) to having some beauty fun, to discussing why the Folgers coffee can was prominently displayed in every single Hallmark Christmas movie, and more. For those of you who don't know, I'm a closeted stand up comedian and I hope to share more of my take on life with a humorous spin.
Fall is my favorite season and the colorful leaves have not disappointed! You may recognize my neighbors house that I featured recently so if you missed it, you can peek inside this Carpenter Gothic Home here. They recently moved and the new owners haven't moved in yet so their house is in desperate need of raking but I love the way it looks blanketed in colorful oak leaves!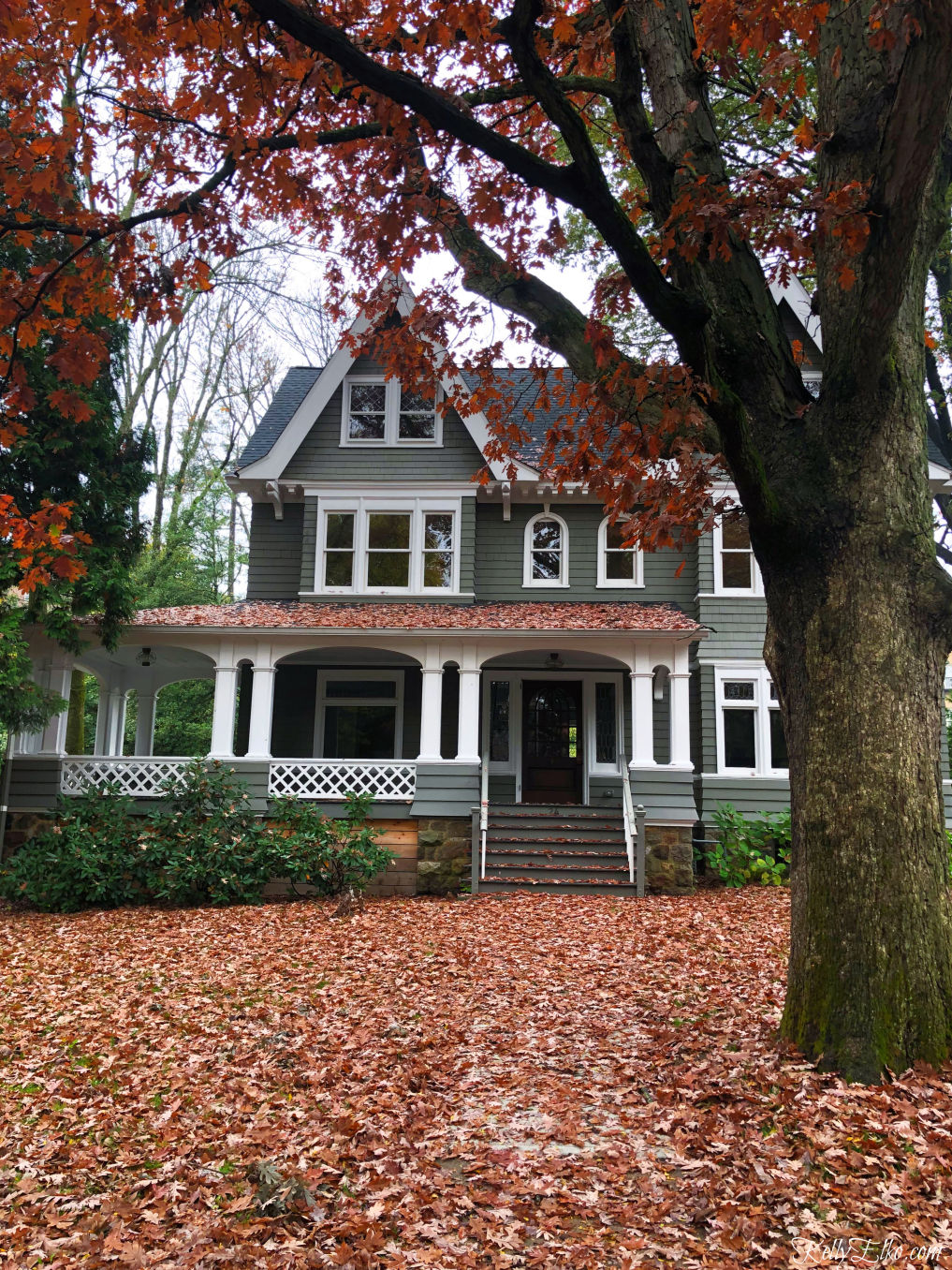 This post contains affiliate links which means if you purchase something, I will earn a small commission at no extra cost to you.
Here's a peek into my backyard. I would love to have a dinner party and keep the leaves scattered across the table!
I snagged these outdoor bistro chairs on clearance this summer and love them! They are stackable so I can easily store them in the garage when winter comes. Mine are sold out but here are similar outdoor bistro chairs. The table was a free find on Facebook Marketplace.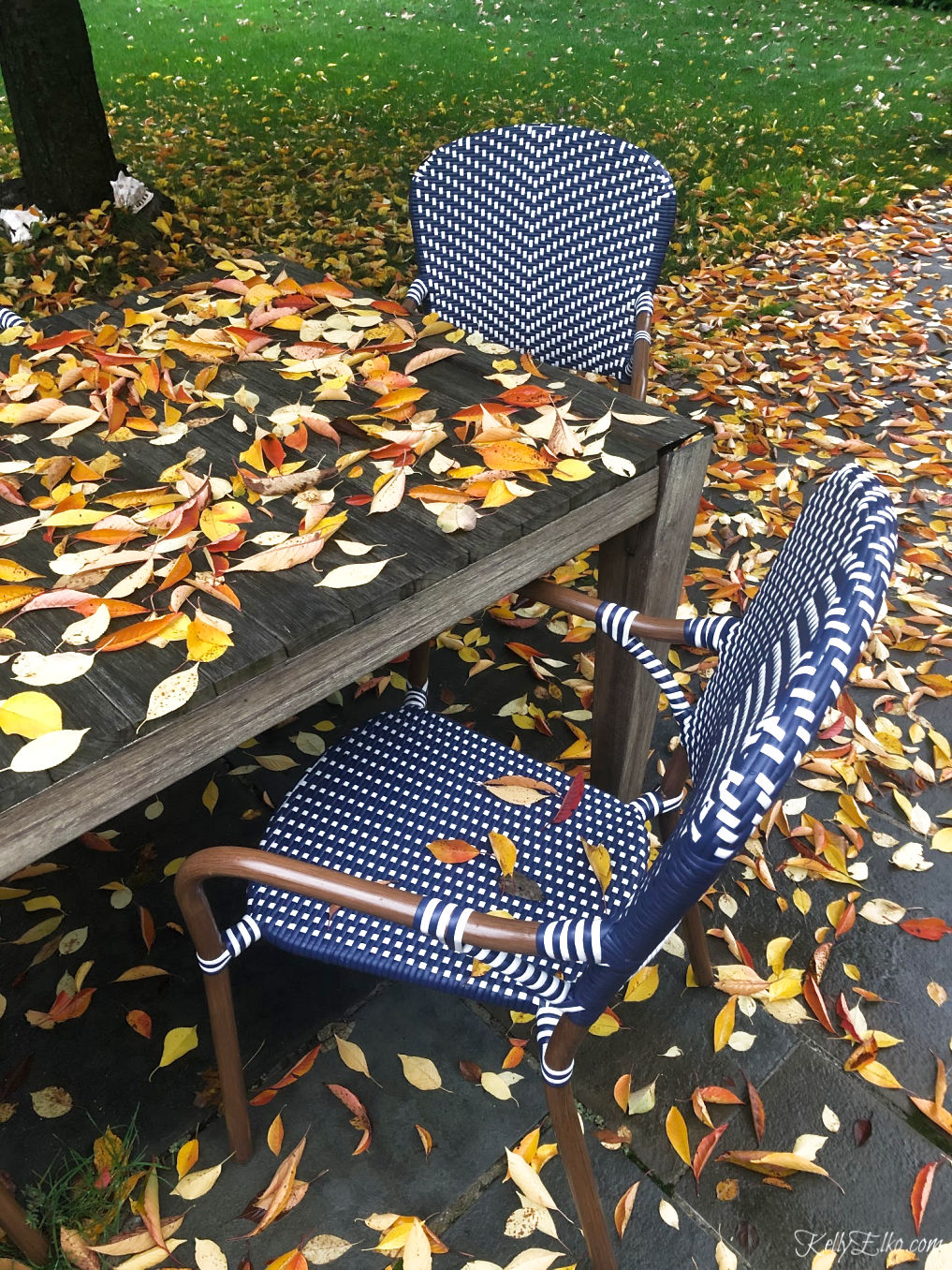 In the Kitchen
I am not a fan of kitchen gadgets but I can't live without my Veggetti (let's try to get past the semi pornographic name)! It's small so you can store it in a drawer. I use it to spiralize zucchini that I put in a non stick pan to cook until just soft then I drain any excess liquid, pile it in a bowl and sprinkle with Parmesan cheese. So good!
What to Watch
If you love cheesy movies where every story line is exactly the same, then Hallmark Christmas movies are a can't miss guilty pleasure! It looks like Elvis re-entered the building for his movie comeback in Christmas at Graceland. So grab your Hallmark Christmas movie watching mug and enjoy.
Has anyone noticed the blatant product advertising in Hallmark movies? Who remembers the Folger's coffee can placed strategically on the counter in every single movie from 2016? They would zoom in on the red can for about 10 awkwardly long seconds! Now they are all about promoting Balsam Hill and one movie even had a close up of the Balsam Hill website on the actors laptop! It's so obvious but subliminal at the same time – way to go ad agencies!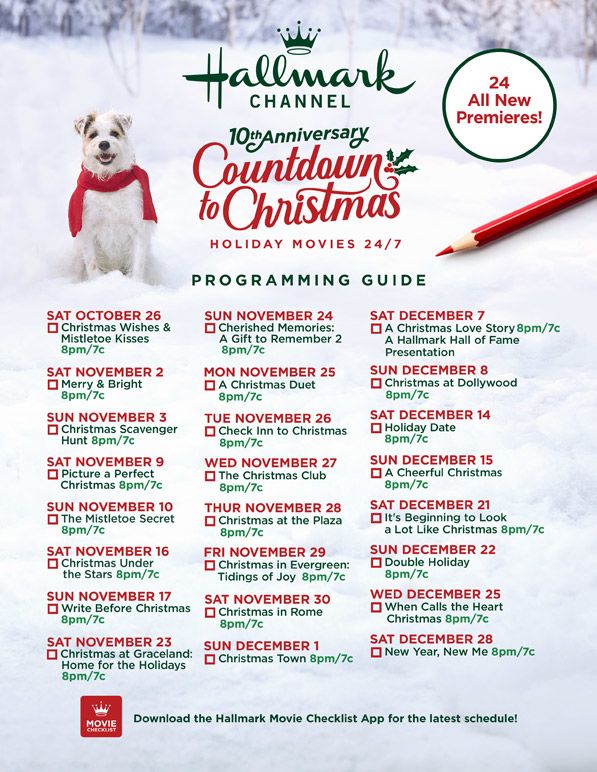 For the love of all that is holy, they've even got a Hallmark app so you can create reminders, watch trailers and stay up to date on every single cheesy movie.

Hey Beautiful
Warning: I'm not a hand model! I' a little mortified at the way my hands look in this pic. In real life they are much nicer!
My daughter and I tried a new nail salon and they are known for their nail art so of course I had to have some fun with my mani and have tiny wine glasses to my ring fingers. The poor girl was doing a horrible job and they looked more like little machetes so another gal had to take over. I'm channeling my inner Jersey Shore Snooki! Ombre nails are back in style and my daughter had different shades of blue painted on each nail. It's such a fun way to go a little crazy with minimal commitment. Life's too short for clear nail polish after all!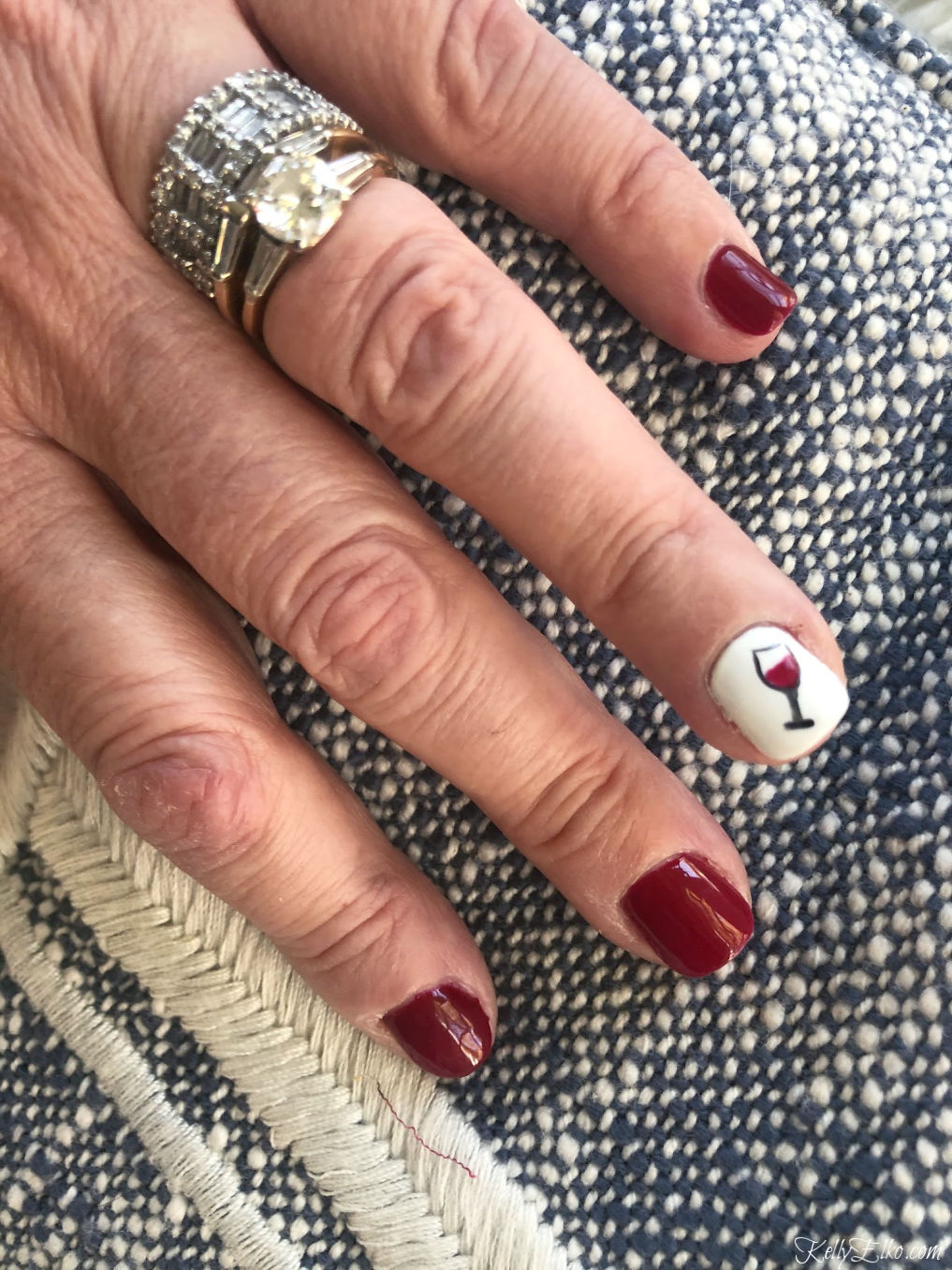 We interrupt this blog post for this unnecessary close up of a plastic tub of Folger's coffee.

Happenings
I'm in New Orleans now for college Parents Weekend and last night a group of 10 of us including my girls, two of their friends and all of the girls parents went to dinner to celebrate all four of the girls November birthdays! I got all of the girls matching pink birthday tiaras to celebrate in style! My husbands birthday is tomorrow so it's nice that my family can celebrate together.
I'm also in full Christmas decorating mode and I have been working on some fun and easy decorating ideas that I can't wait to share (I'm making the cutest ornaments for one of my trees)! I'll also be doing some great giveaways this month so stay tuned.
If you need some Christmas decorating inspiration, check out my home tour from last year and keep your eyes peeled for my feature in the December issue of Better Homes and Gardens!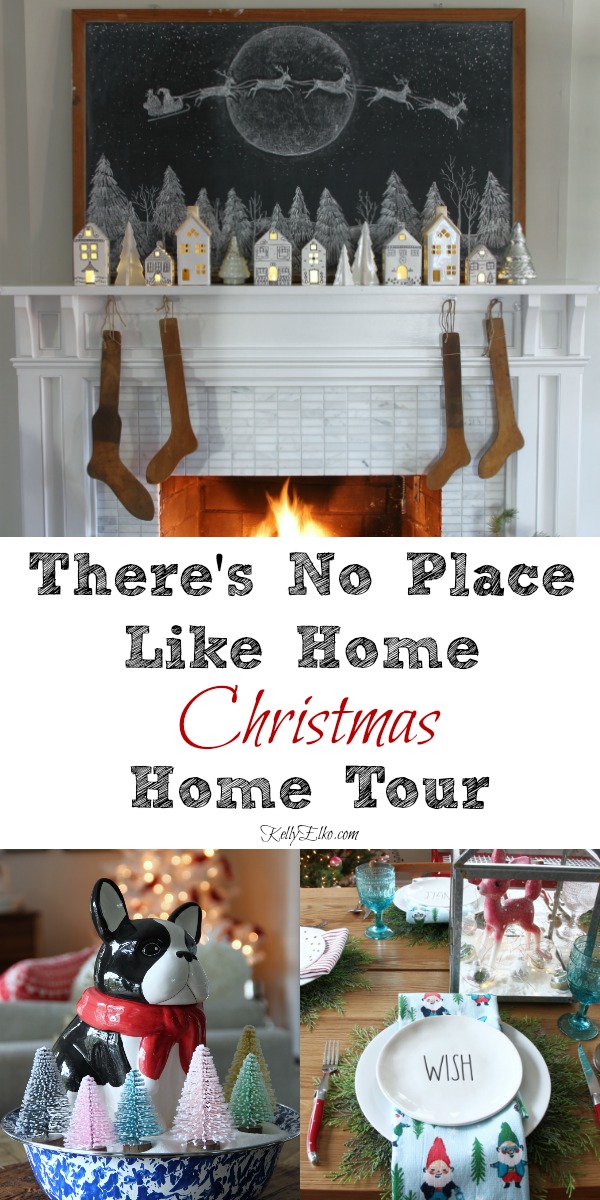 Have a great rest of your weekend.