DIY Winter Village Wreath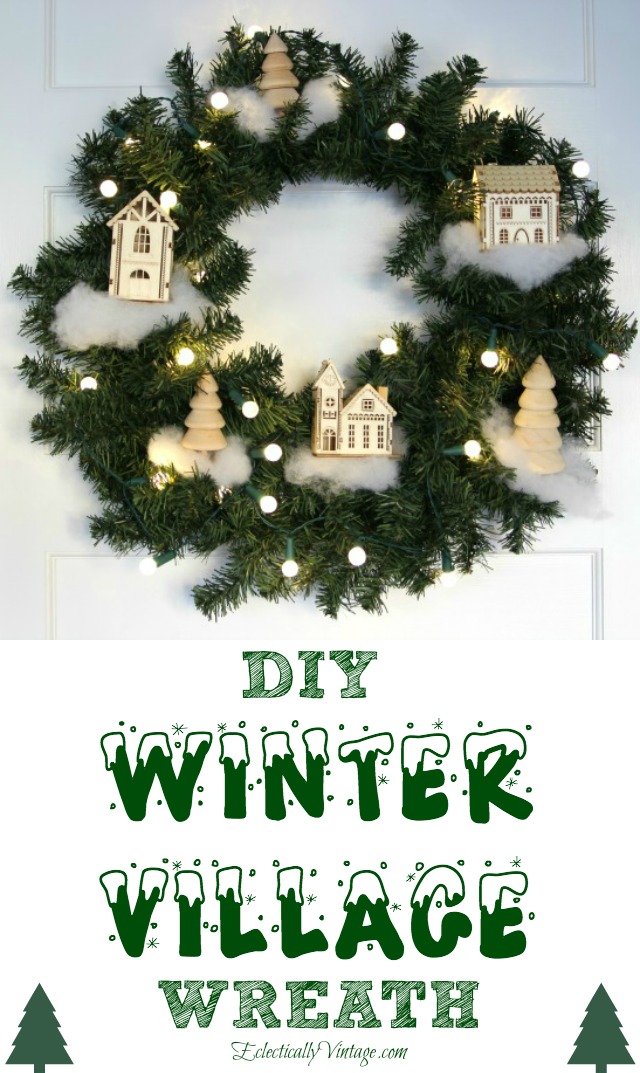 I'm a sucker for a cute wreath (remember my marshmallow wreath)?
I absolutely LOVE my winter village wreath (sorry for shouting).
This plain Jane (some might say ugly) fake wreath has been transformed into a fun and festive decoration ready for it's close up.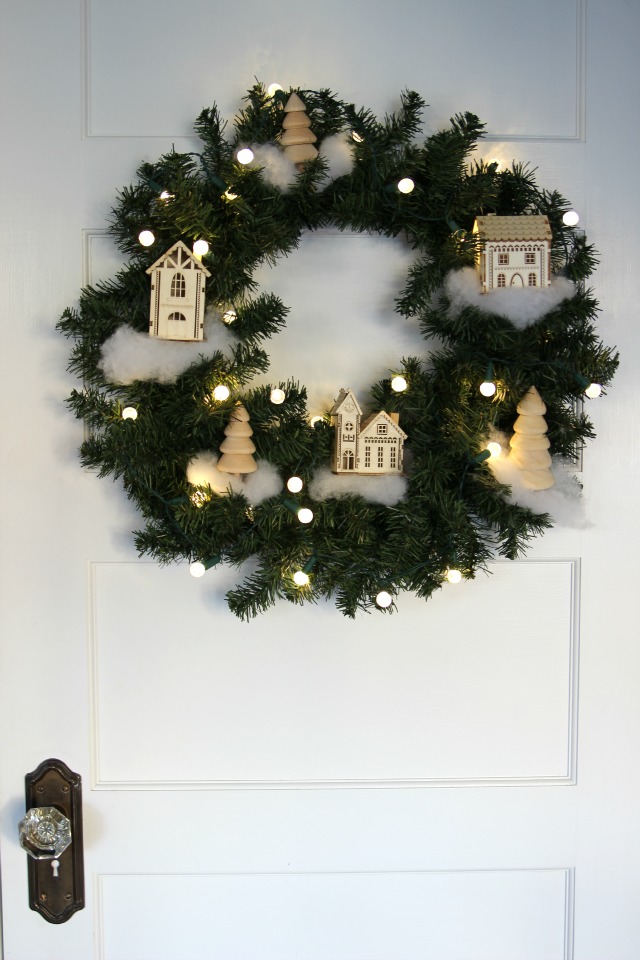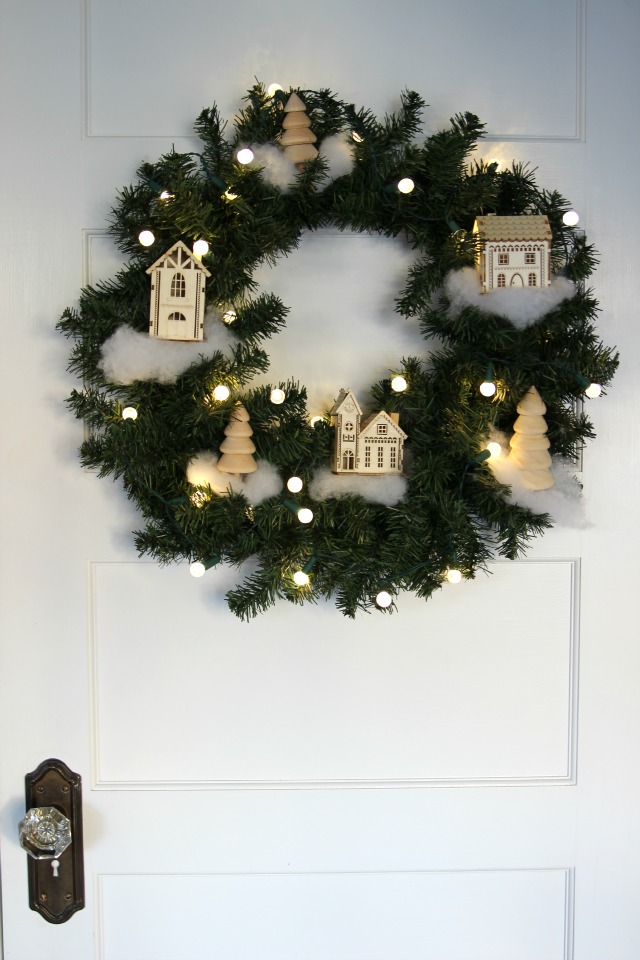 DIY Winter Village Wreath
Supplies:
• Plain wreath
• Christmas houses (mine are wood ornaments from HomeGoods)
• Christmas trees (from Michael's)
• Buffalo snow
• Hot glue gun and glue sticks
• Battery operated string lights (I love these globe lights)
Note: get creative and make the wreath your own by using what you love including animal ornaments, glitter houses, bottle brush trees …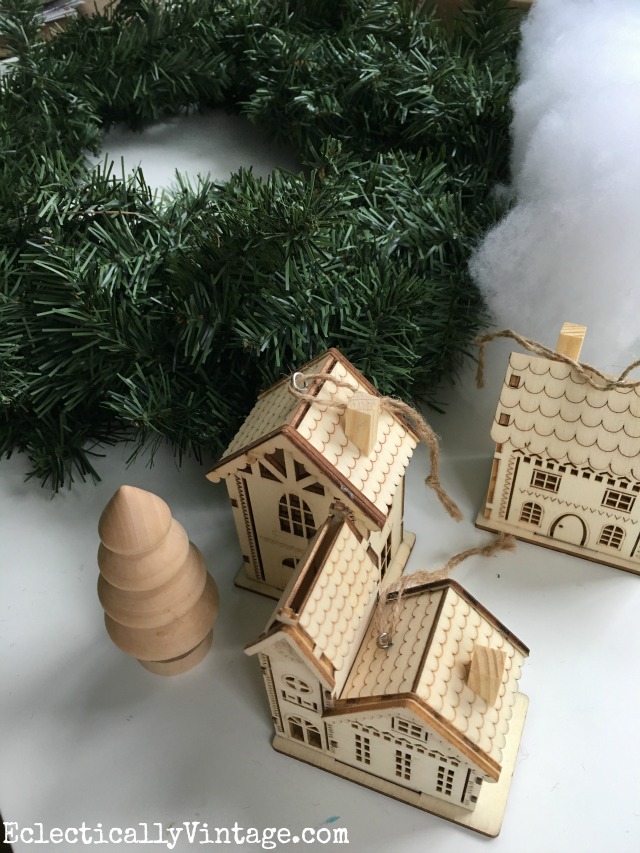 1) Lay your wreath on a table and place houses and trees on it until you have an arrangement you like then remove them from the wreath
2) If using ornaments like my wood houses, remove screws and twine
3) Hollow out an area in the wreath for a house/tree making sure you have a few horizontal branches for the house/tree to sit on
4) Tear off a piece of Buffalo snow about three times wider than a house/tree
5) Add hot glue to the bottom of the house/tree and attach it to the piece of Buffalo snow
6) Add a generous amount of hot glue to the bottom of the Buffalo snow and press it firmly into the space you made in the wreath
7) Lean wreath so it's upright and straighten the house/tree then dab a little hot glue on the back of the house/tree and stick it onto a branch behind it for support
8) Continue the steps above for the remaining houses/trees
9) Let dry then hang your wreath and add a string of battery operated globe lights (hiding the battery pack in the branches)
Sing a Christmas carol or two to celebrate your fabulous new wreath!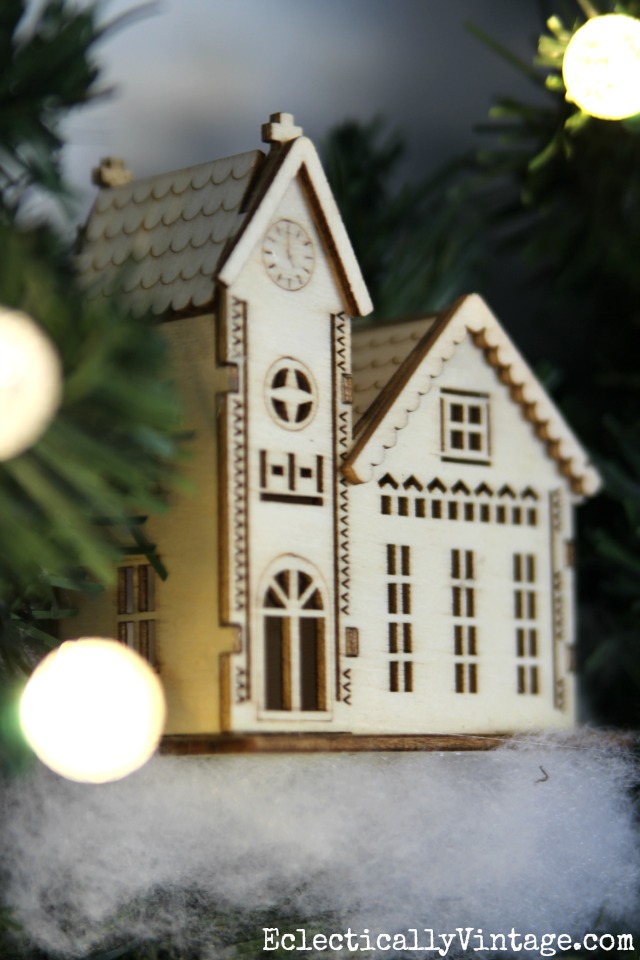 Isn't it festive!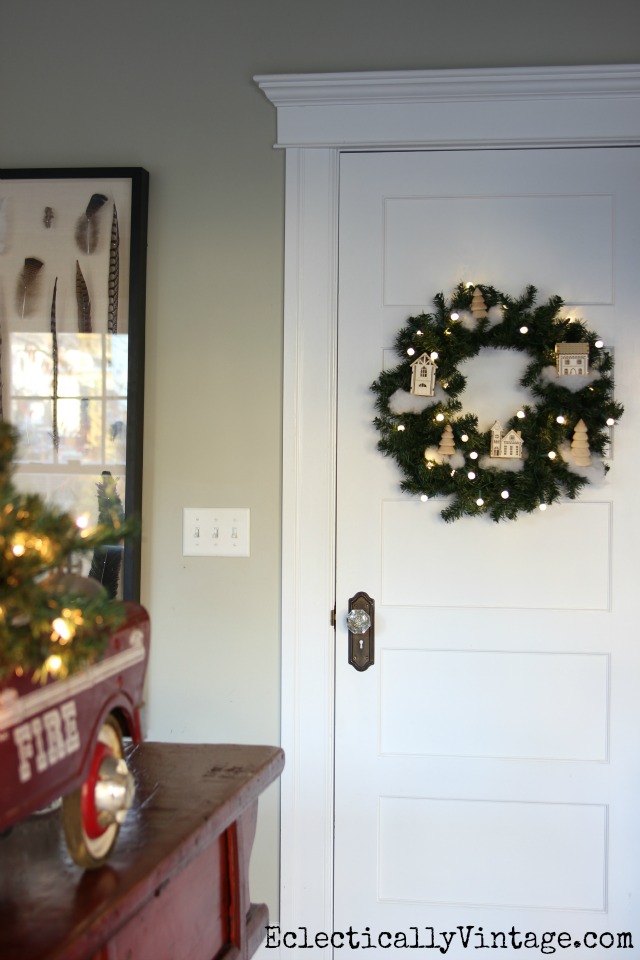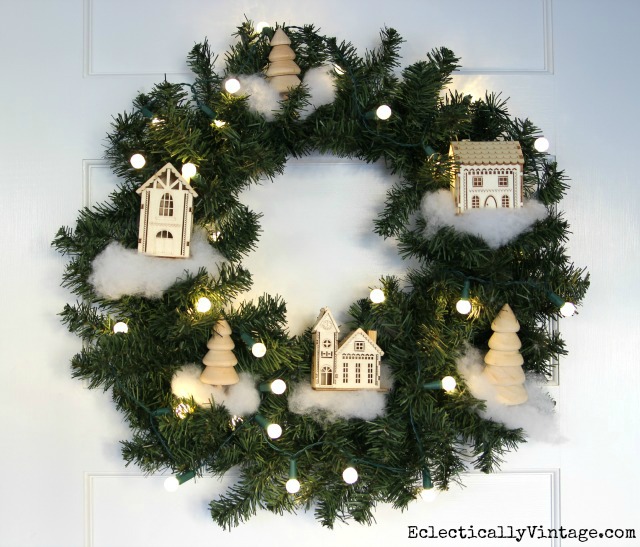 Makes me wish for snow …
almost.
P.S. I'm seriously thinking about making these potatoes for Thanksgiving instead of my usual mashed! They look amazing – what do you think?
I've been decking and trimming everything in my path like a busy little elf so stay tuned for the Monday after Thanksgiving when I'll be sharing my Christmas house tour.
In the meantime, check out my …
Christmas House Tour 2014 – here