Forcing Bulbs – Winter Centerpiece
Thanksgiving is tomorrow and I've got turkey on my mind).
Once I've eaten my share of carbs, I'll be focused on decking my halls and sometimes a little planning is in order to get blooms in time for Christmas.
Since I can't force my kids to clean their rooms (without lots of nagging), I'm thrilled that I can force bulbs into submission.
What's better than a  winter centerpiece straight from nature.
I love adding bulbs to a few different containers and gathering them together for a unique centerpiece.
They also make the perfect hostess gift – bring them when they are just beginning to sprout so they can enjoy watching them bloom.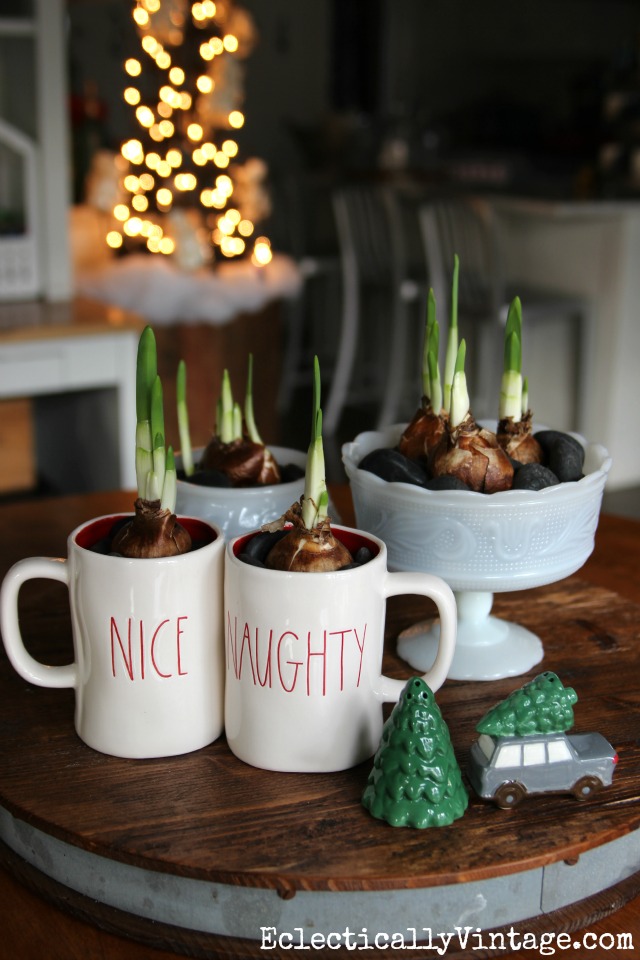 I love how the white milk glass and fun naughty and nice mugs from HomeGoods look on my rustic reclaimed wood lazy susan.
Cute car and tree salt and pepper shakers complete this simple centerpiece.
How to Force Bulbs Indoors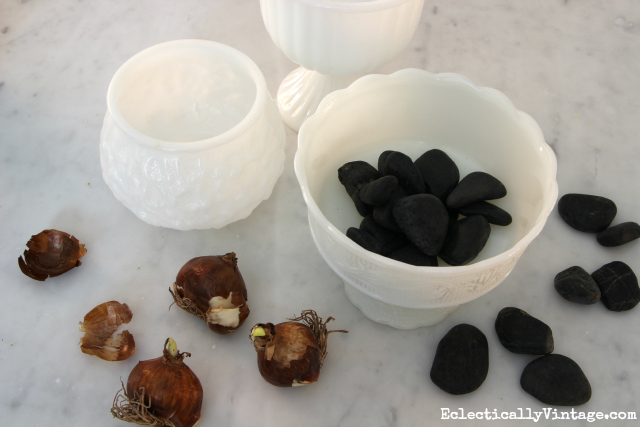 Supplies:
Bulbs – I used paperwhites
Fun containers – I love old milk glass and a couple of Christmas mugs
Stones – dollar store
1) Fill container about 2/3 full with stones
2) Nestle bulbs – root side down – in the stones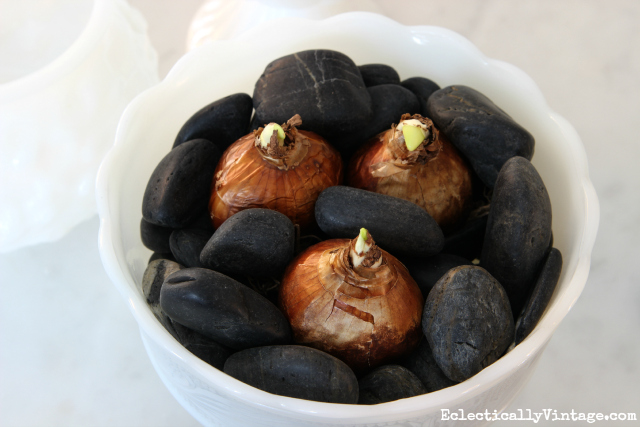 3) Add more stones around the bulbs so they don't tip
Tip: Don't cover the bulbs with stones – let them peek above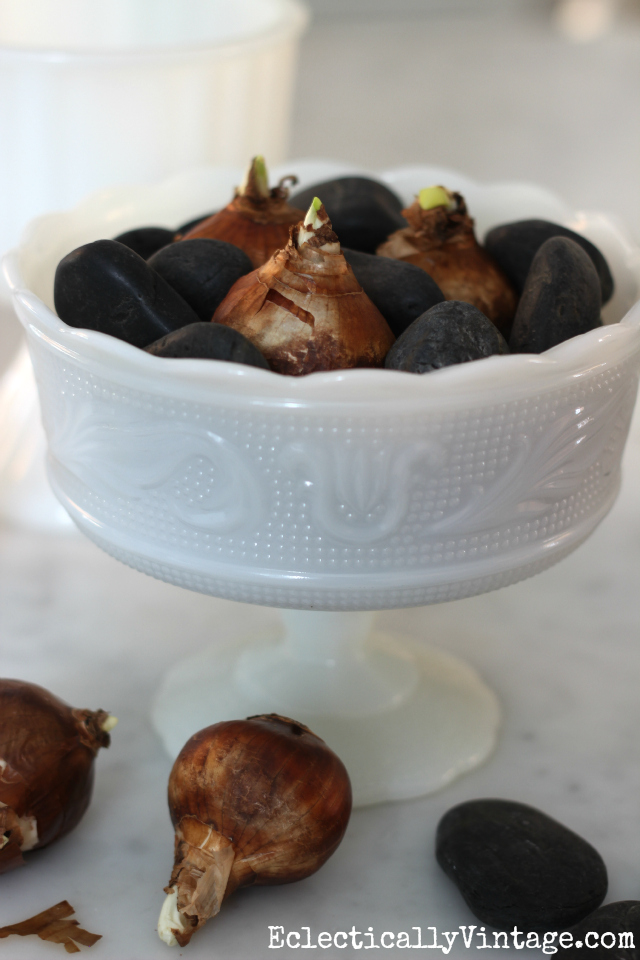 4) Add water to cover roots (don't cover the bulbs) and add water every day or two as needed
5) Put them in a sunny spot then sit back and watch your bulbs bloom
Tip: If the stems start to flop, tie them with a colorful ribbon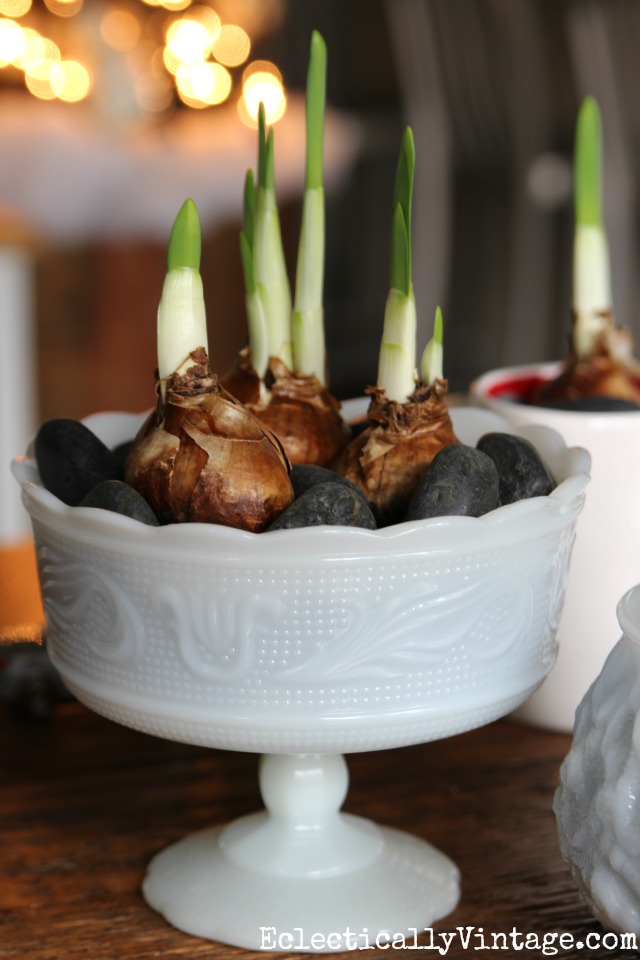 It takes about 4-6 weeks for the flowers to bloom so start forcing!
P.S. Make sure to check out my favorite fall centerpiece of all time here – with instructions on how to make your own (and impress friends, family and random strangers)!
Shop the Look

Sources:
Naughty/Nice mugs – HomeGoods
Car & Tree Salt & Pepper Shakers
Like this?
See how to make orange pomanders – they smell amazing!