I have a confession. I love to wrap!
As a kid, I'd spend hours locked in my room curling ribbon, crafting bows and making sure my paper was perfectly folded and taped. I was wild!
While there may have only been Dollar store gifts inside, the wrapping made it look like it came straight from Bloomingdale's!
So whether you're wrapping a simple homemade gift like my Music Lyric Plate or something from their favorite store, add a DIY spin to your packages to make them pop.
Here are some of my favorites that I've created over the years …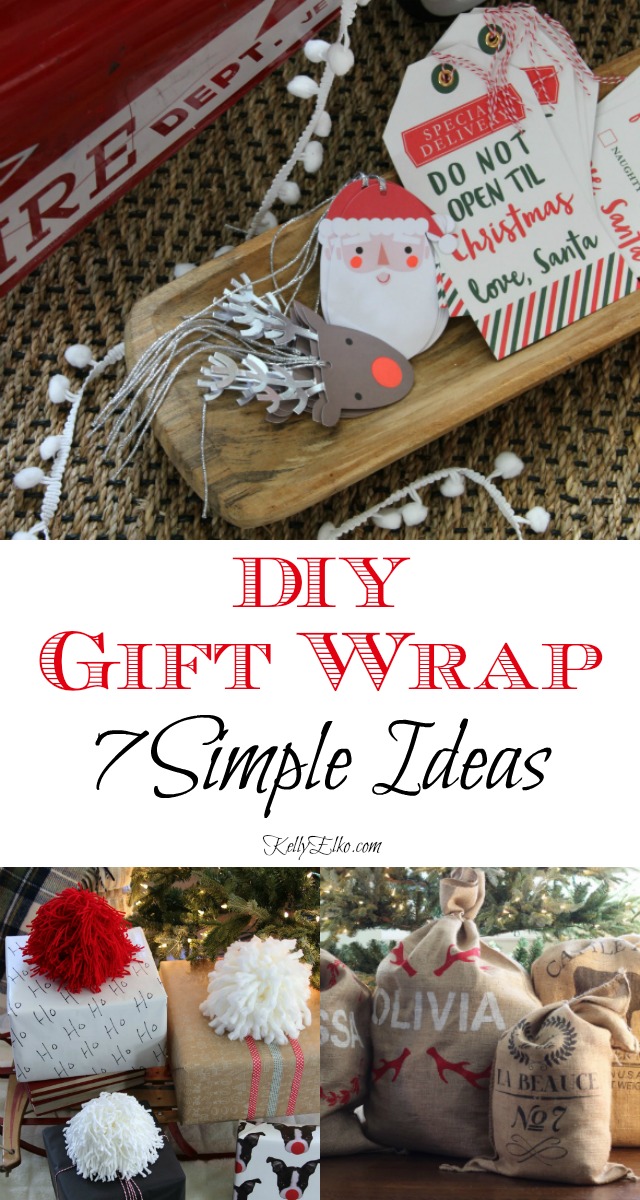 Pom Pom Gift Toppers – my favorite way to add wow to a gift and they are so fun to make!
Personalized Gift Wrap – use a Sharpie to add your favorite words (Ho Ho Ho), names, sayings or doodles to plain paper and cute gift tags from HomeGoods for a one of a kind wrap.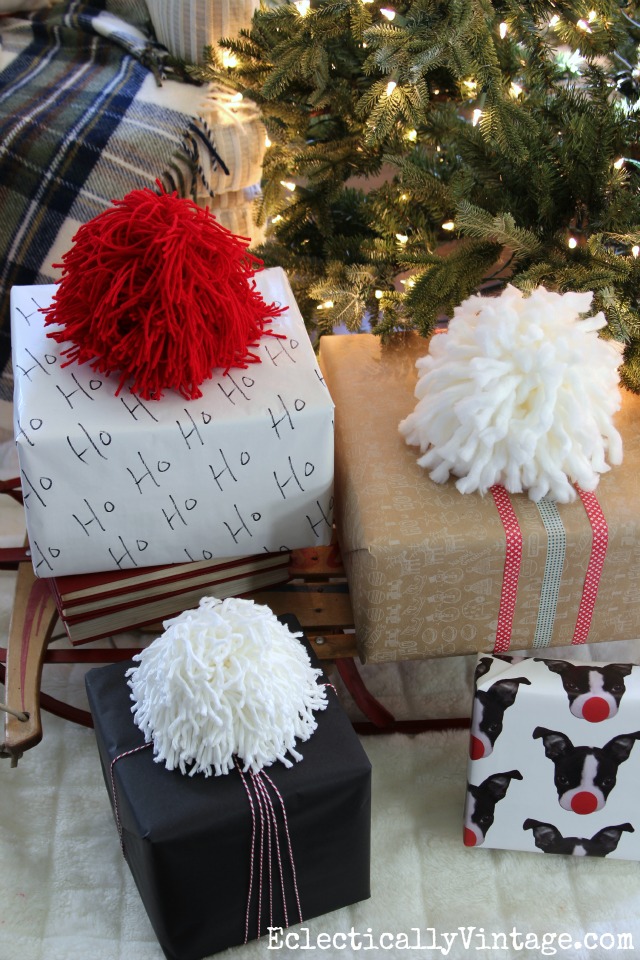 Washi Tape – when in doubt, add washi tape to jazz up plain paper.
DIY Gift Bags – turn old maps, music sheets or book pages into the coolest bags.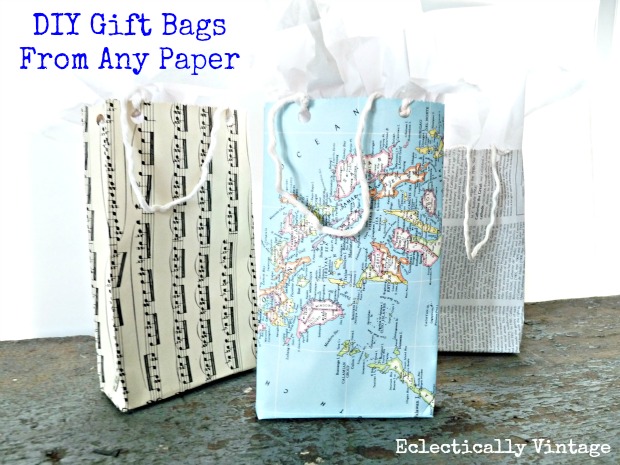 Personalized Santa Sacks – turn plain grain sacks into the perfect place to hide those large, hard to wrap gifts. I love that these can be used year after year.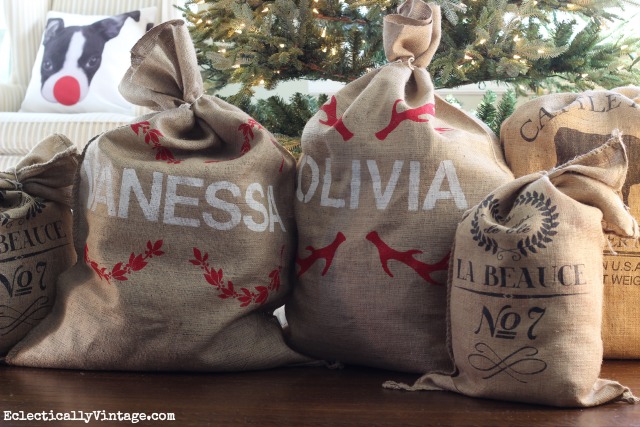 Yarn Tassels – When in doubt, add a giant tassel and you won't even need to wrap it.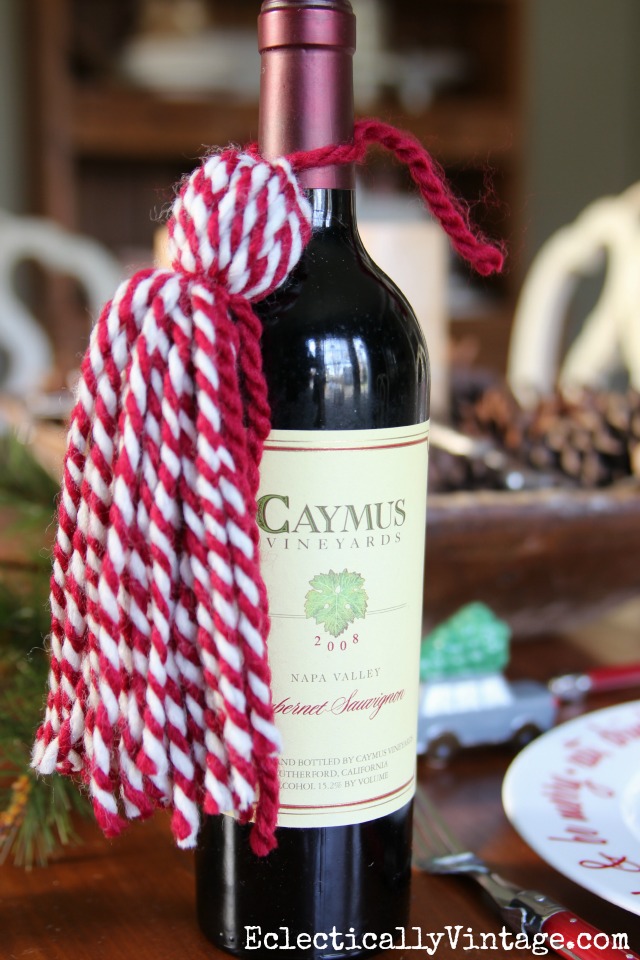 Jar Gift Holders – I used this idea for Easter but you can adapt it for any occasion.
Here's to making the outside of the gift just as fabulous as what's inside.
P.S. If you're still looking for gifts to wrap, don't miss my teen girl gift guides HERE