Christmas Traditions and a Family Ornament Christmas Tree
Dressed in tiny red velvet dresses, my then five week old preemie twins mostly slept through their first Christmas.
But it's a day I'll never forget and every Christmas, I search high and low for the perfect ornament to commemorate the year.
My friend Laura of Duke Manor Farm asked me (and a few other friends) to share their favorite Christmas traditions and I thought it was such a great idea!
We've created many memories over the years like having fun with Hot Tamale, our Elf on the Shelf as well as filling my girls shoes with surprises on St. Nicholas Day, but the one thing that has remained a constant is our family Christmas tree.
Hung from the tree, it's fun to see each ornament and take a walk down memory lane.
An angelic baby for their very first Christmas.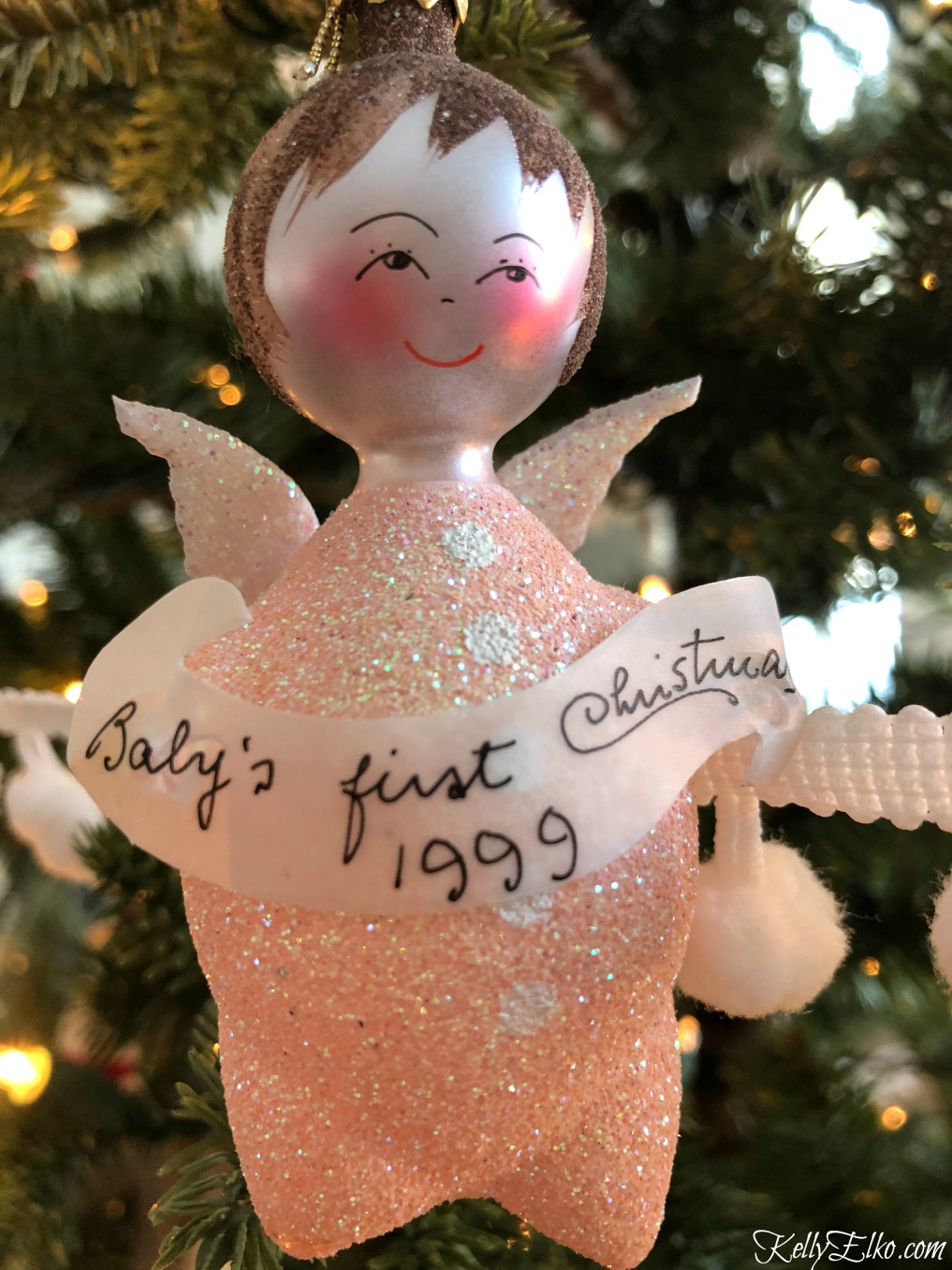 A little car ornament marks the year they got their driver's licenses.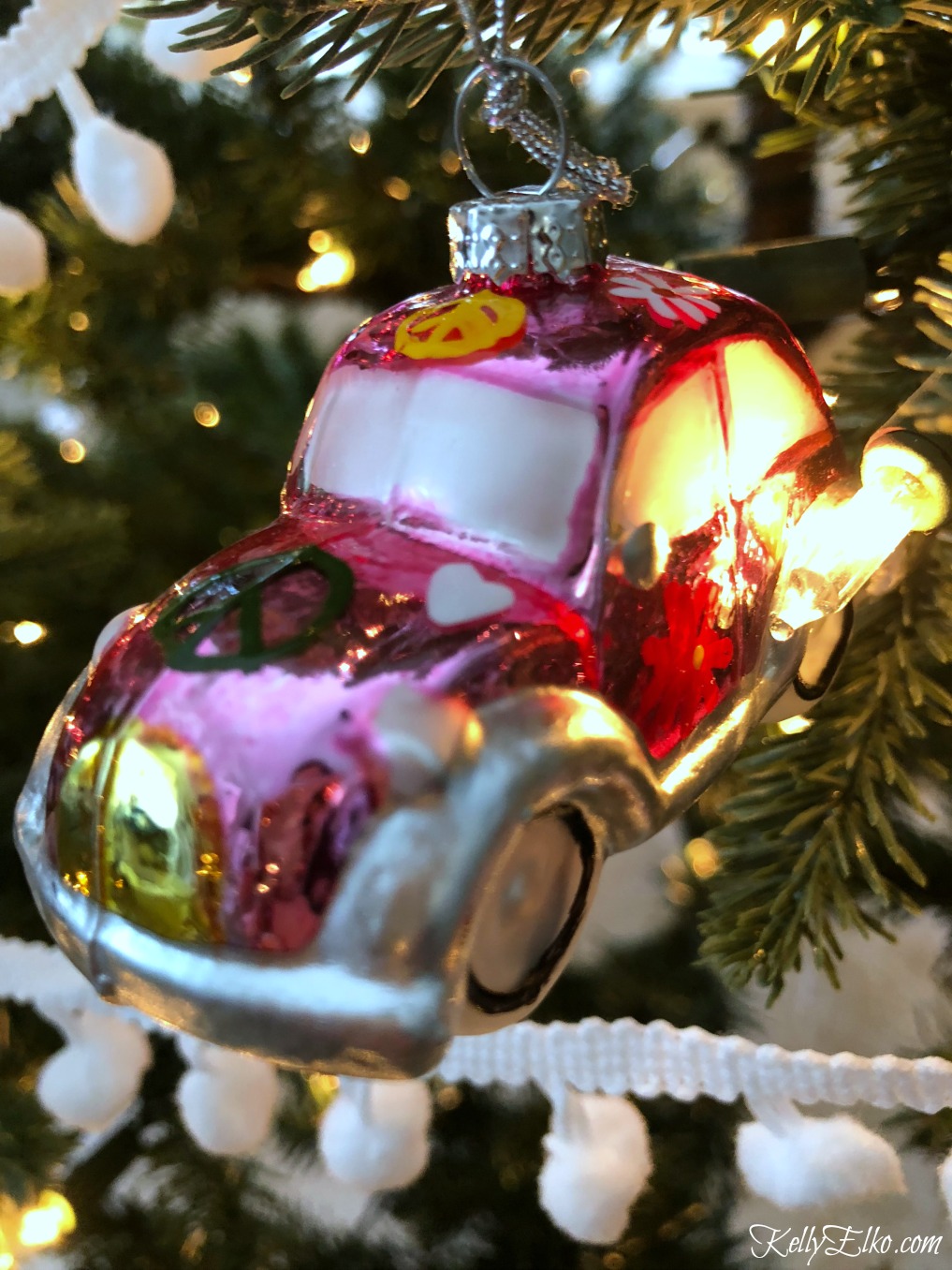 A felted Boston terrier was added to the tree the year our dog Sushi was added to our family.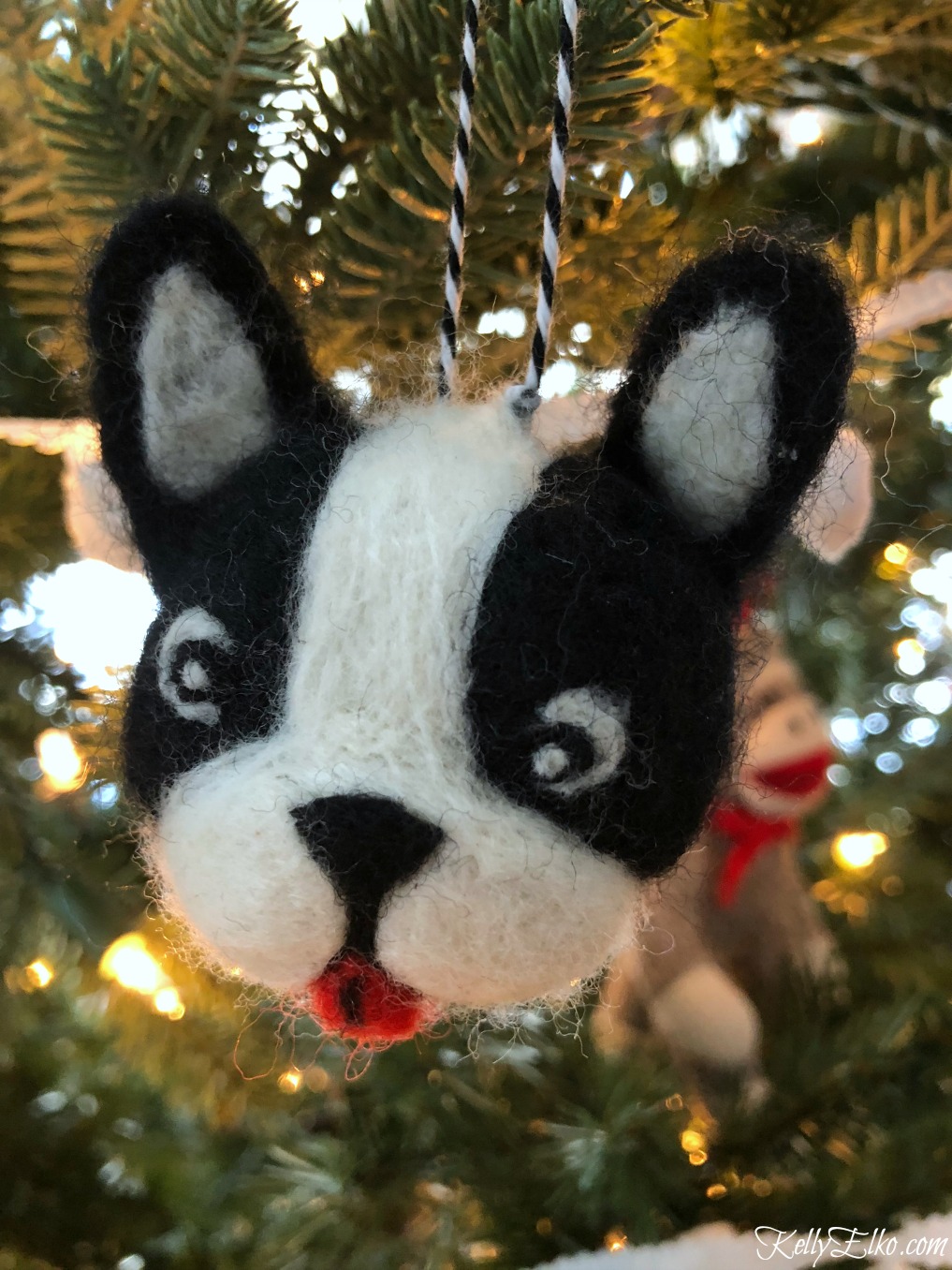 This year, my girls got their first jobs at a restaurant and I was so excited to find the perfect hostess ornaments.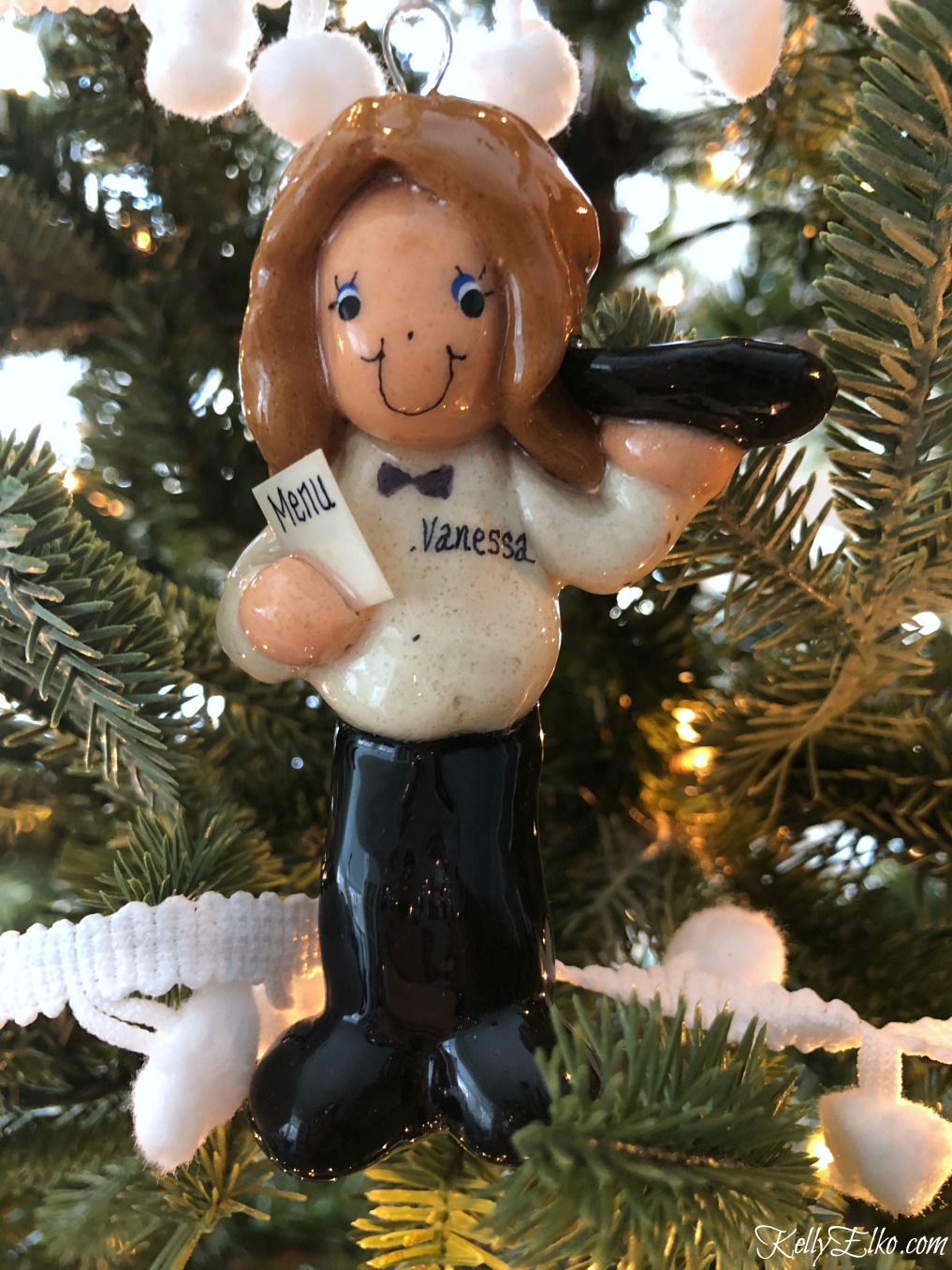 I said I was going to keep things simple this year and not add ornaments to our tree. My daughter was not happy about that and it made me realize that they do enjoy our tradition as much as I do.
Our tree will never grace the pages of Better Homes and Gardens and I'm ok with that. I'd rather hang mismatched and handmade by little hands ornaments then have a tree straight out of a catalog.
I have the best of both worlds because I added every single one of my vintage Shiny Brites to trees in my dining room.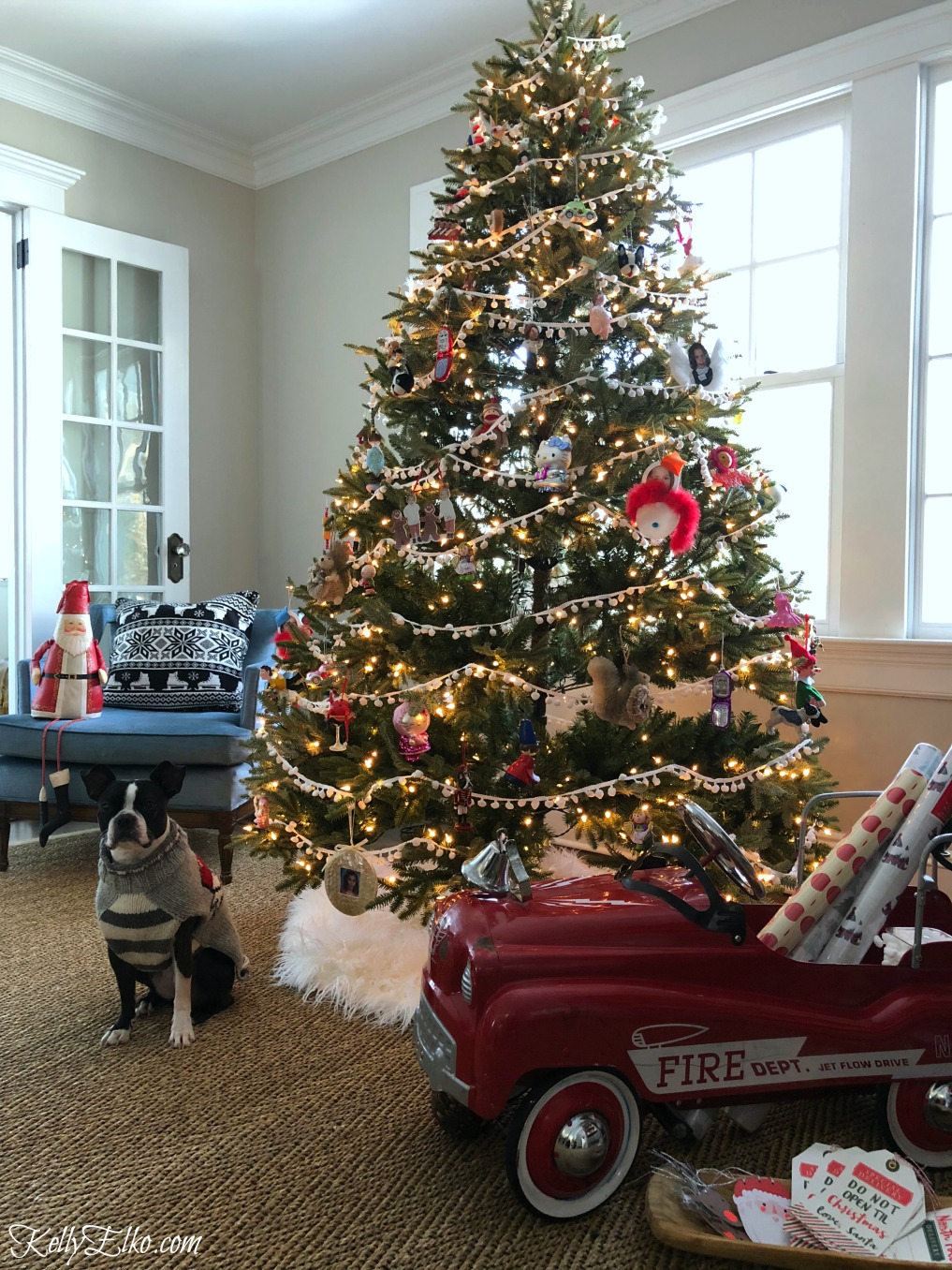 One day, when they have their own place and put up their fist tree, I'll give them a box brimming with their ornament collections so they can look back and remember.
Ok, now someone please pass me the box of tissues!
See some of my friends traditions …
Duke Manor Farm
Our Southern Home
Confessions of a Serial DIY'er
Town and Country Living
It All Started With Paint
Cassie Bustamante
Artsy Chicks Rule
 Savvy Southern Style