Sparse Christmas Tree and Vintage Shiny Brites
Oh Christmas tree, oh Christmas tree, I'm in love with this sparse Christmas tree with it's open and airy branches that are perfect for showing off my collection of vintage Shiny Brites!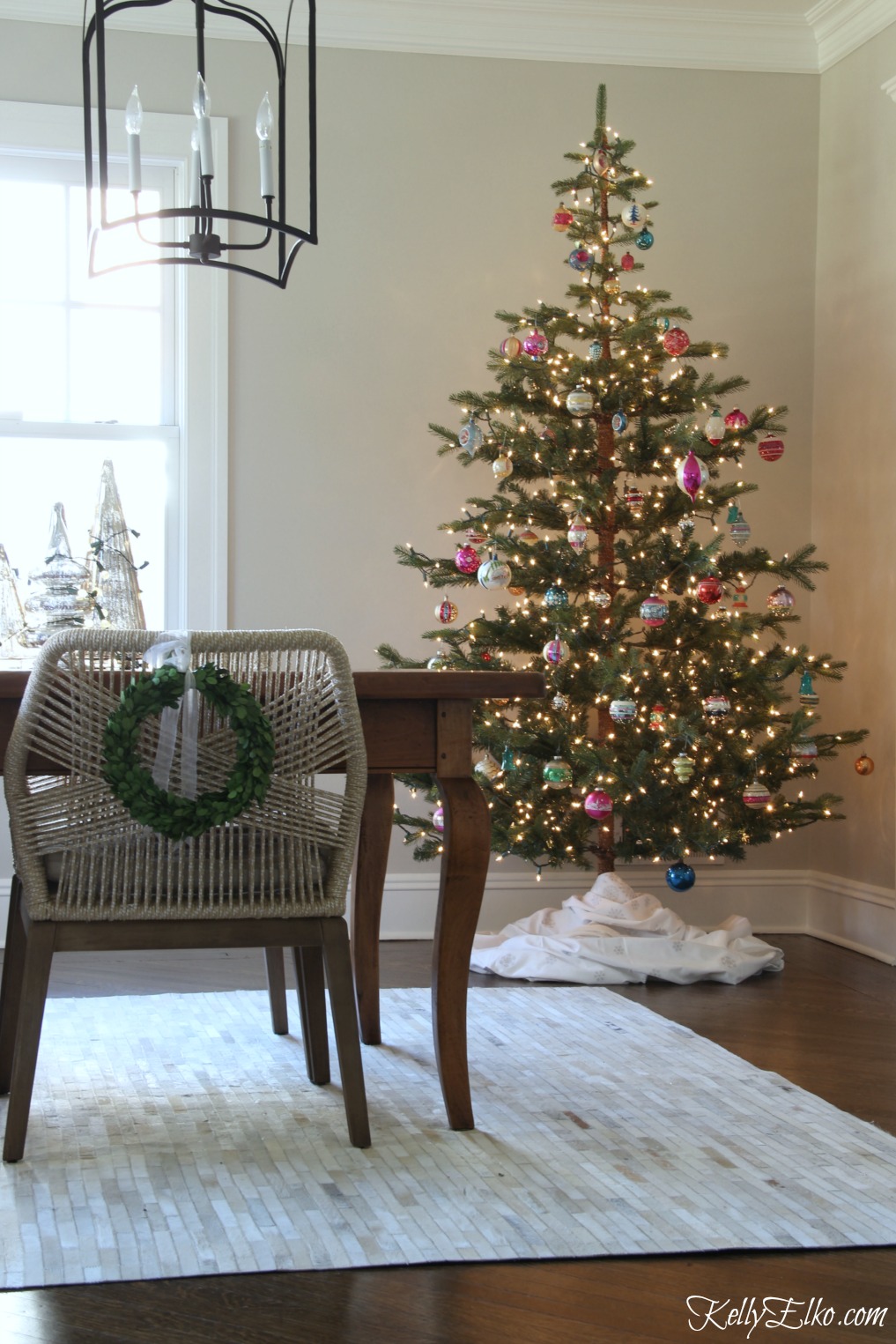 I've partnered with Martha Stewart Living and this post contains affiliate links.
I'm going old school in the dining room and it's the perfect place to eat some figgy pudding surrounded by the glowing twinkle from these gorgeous Martha Stewart Norwegian Spruce Christmas Trees Available HERE.
I chose unlit trees so I never have to worry about lights burning out but you can get the the Prelit Norwegian Spruce Tree HERE.
Best part if you can have them shipped right to your door so you can spend more time doing important things like eating gingerbread men and watching the Hallmark channel.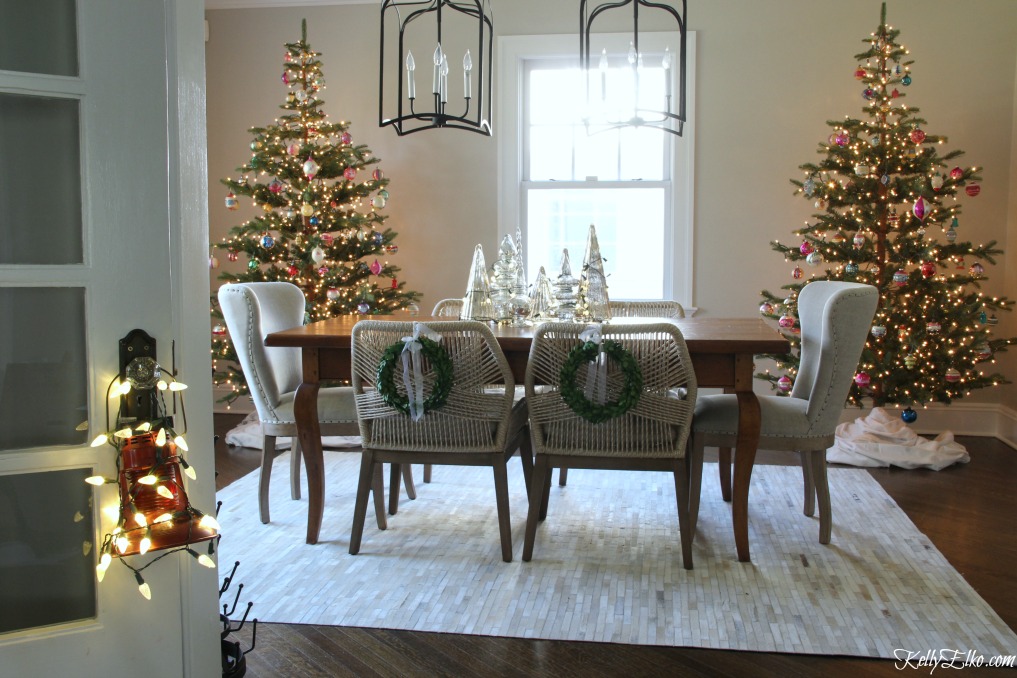 I have no idea how I hung 1,000 lights on the first tree and only 800 on the second (I must have gotten better with practice). It was time consuming but worth it!
I hung every single vintage ornament I own and love that I can see each and every one.
Tip – evenly space large ornaments first then go back and fill in with smaller ornaments, tucking some deeper into the tree branches and others on the tips.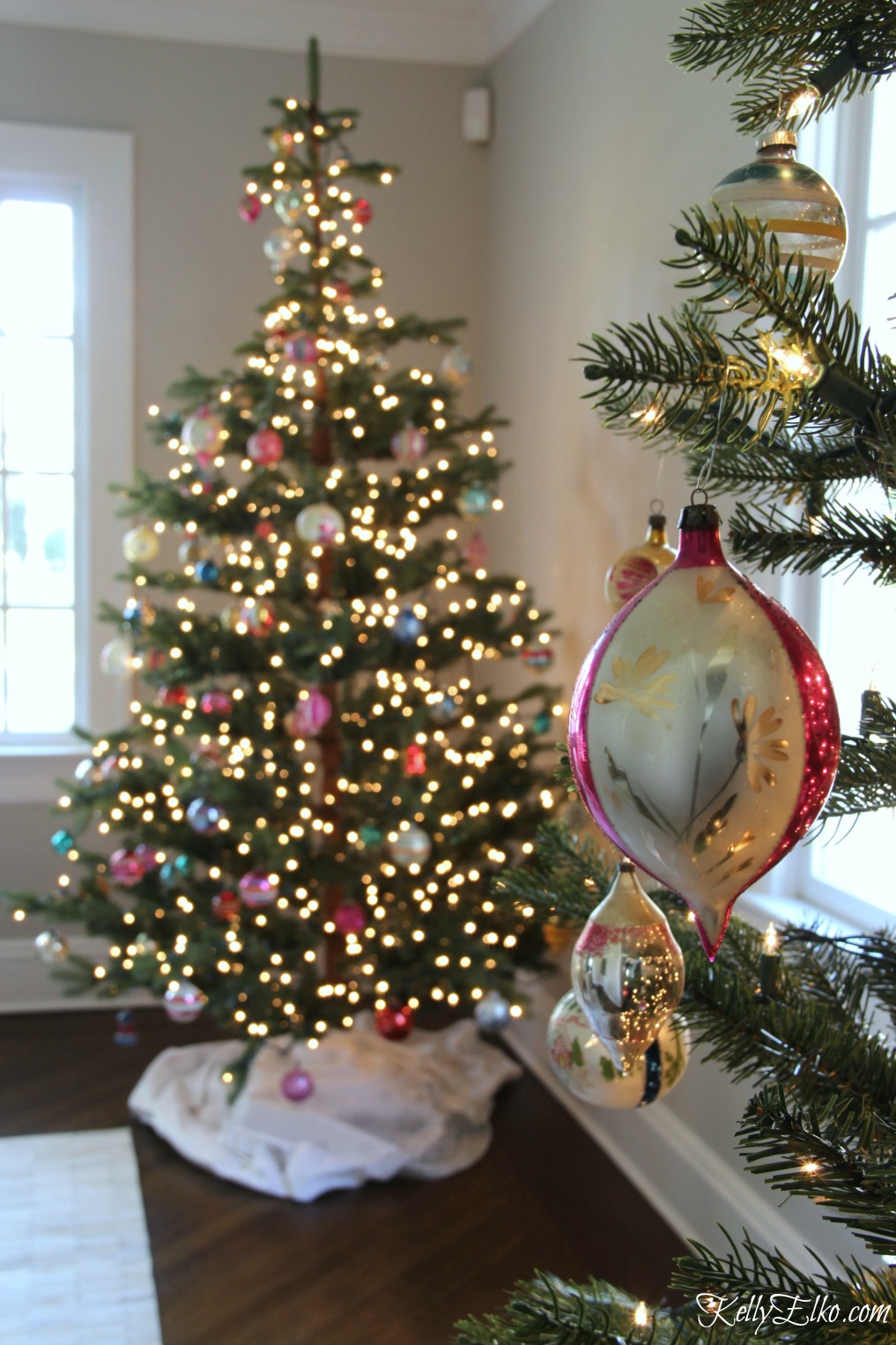 The ends of the branches are sturdy plastic that can easily hold the ornaments even from the tips.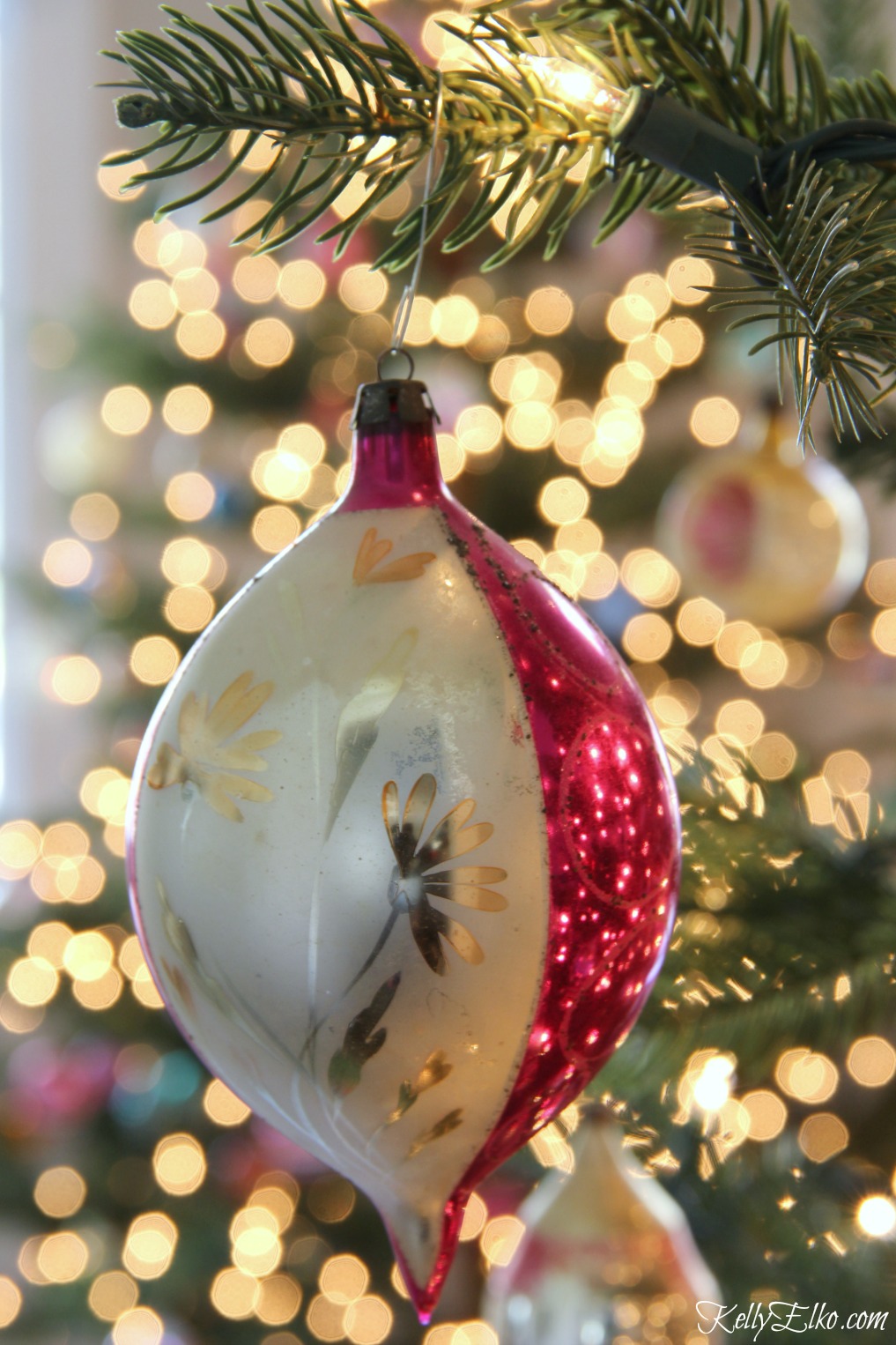 Who needs a tree skirt when you can wrap a tablecloth around the base.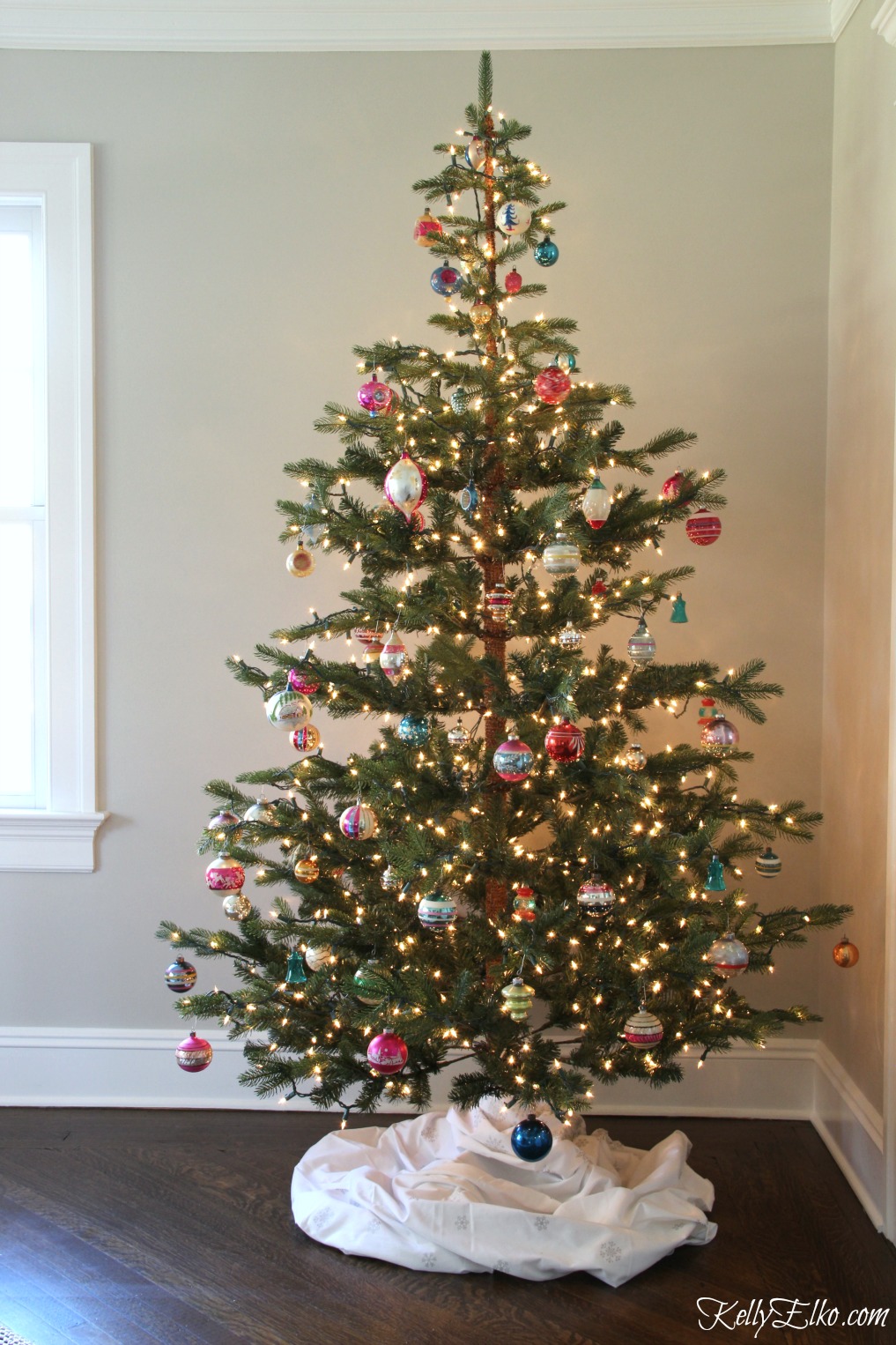 They remind me of Charlie Brown's little Christmas tree! I just hope that Lucy doesn't decide to kick them over.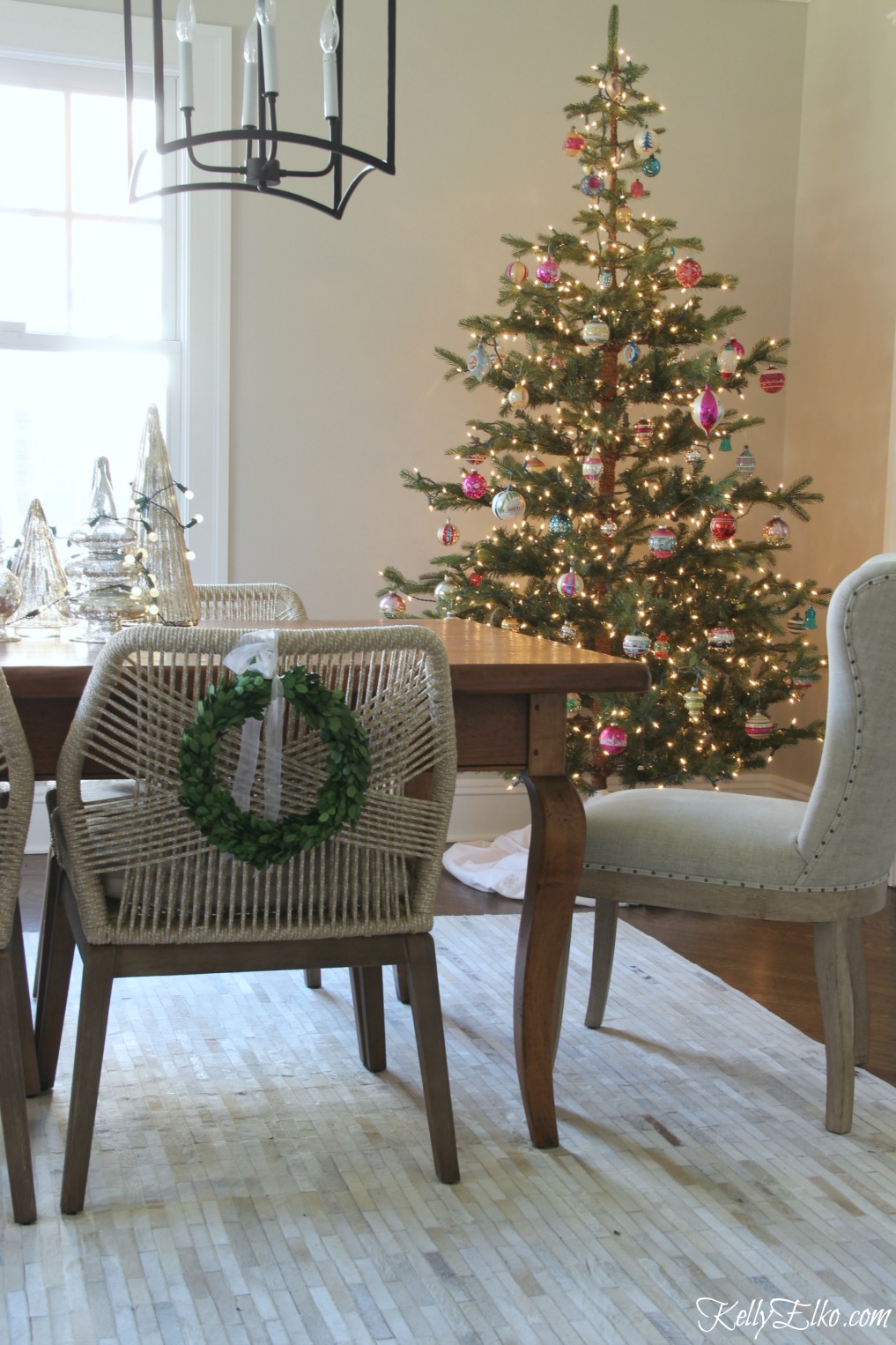 Now I need to get back to decking my halls and trimming more trees and I'll be back next week to share my Christmas Home Tour!
If you need more Christmas decorating inspiration, don't miss my Christmas home tour from last year HERE.