Elf on the Shelf Gettin' Down with His Bad Self!
Need creative ideas for your Elf on the Shelf? This little elf is getting into all kinds of funny and mischievous situations that will have you and your family laughing out loud! If your kids love the Elf on the Shelf, these unique ideas are for you to create a fun Christmas tradition.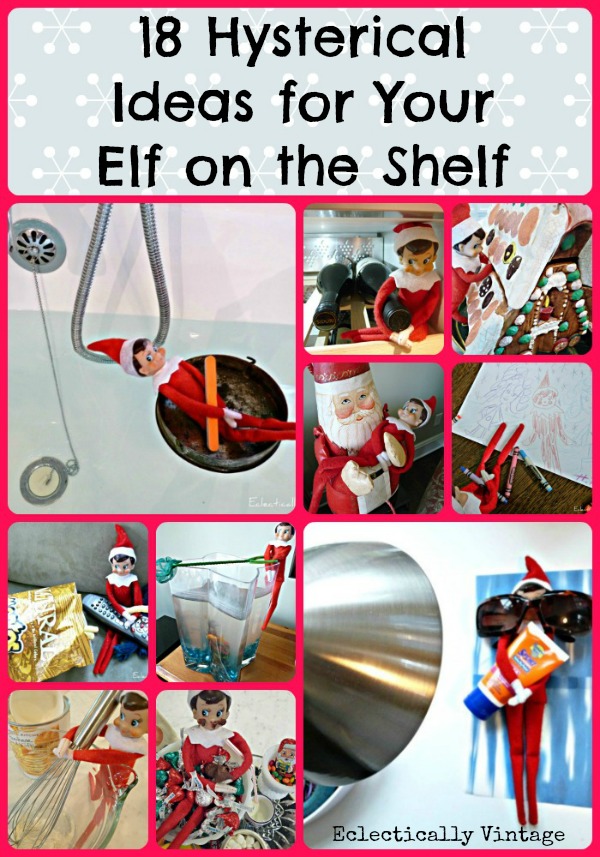 This post contains affiliate links which means if you make a purchase, I may earn a small commission at no extra cost to you.
Hot Tamale, our
Elf on the Shelf,
has been making his rounds and showing up in some very unusual places! Here's what he's been up to …
Wheee! This naughty little elf zip lines across the room!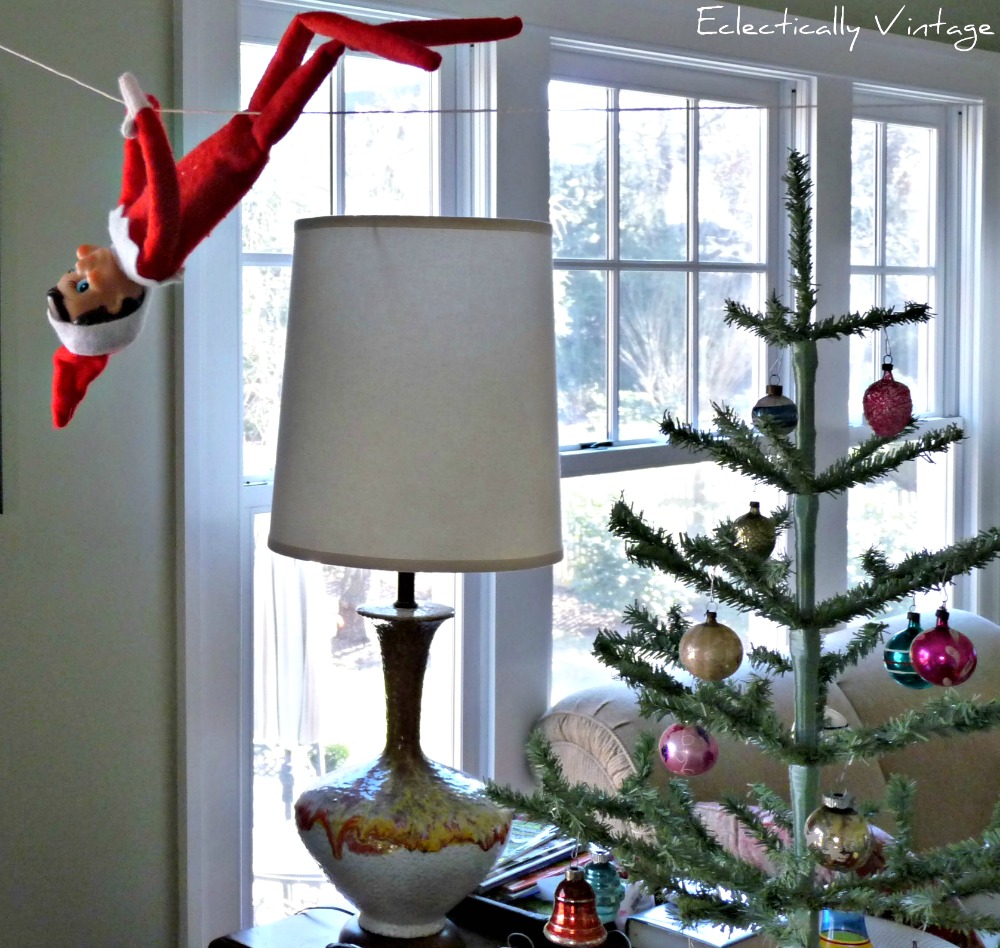 This little Elf on the Shelf is frolicking in the snow and making his very own snow angel! Just sprinkle some flour on the counter.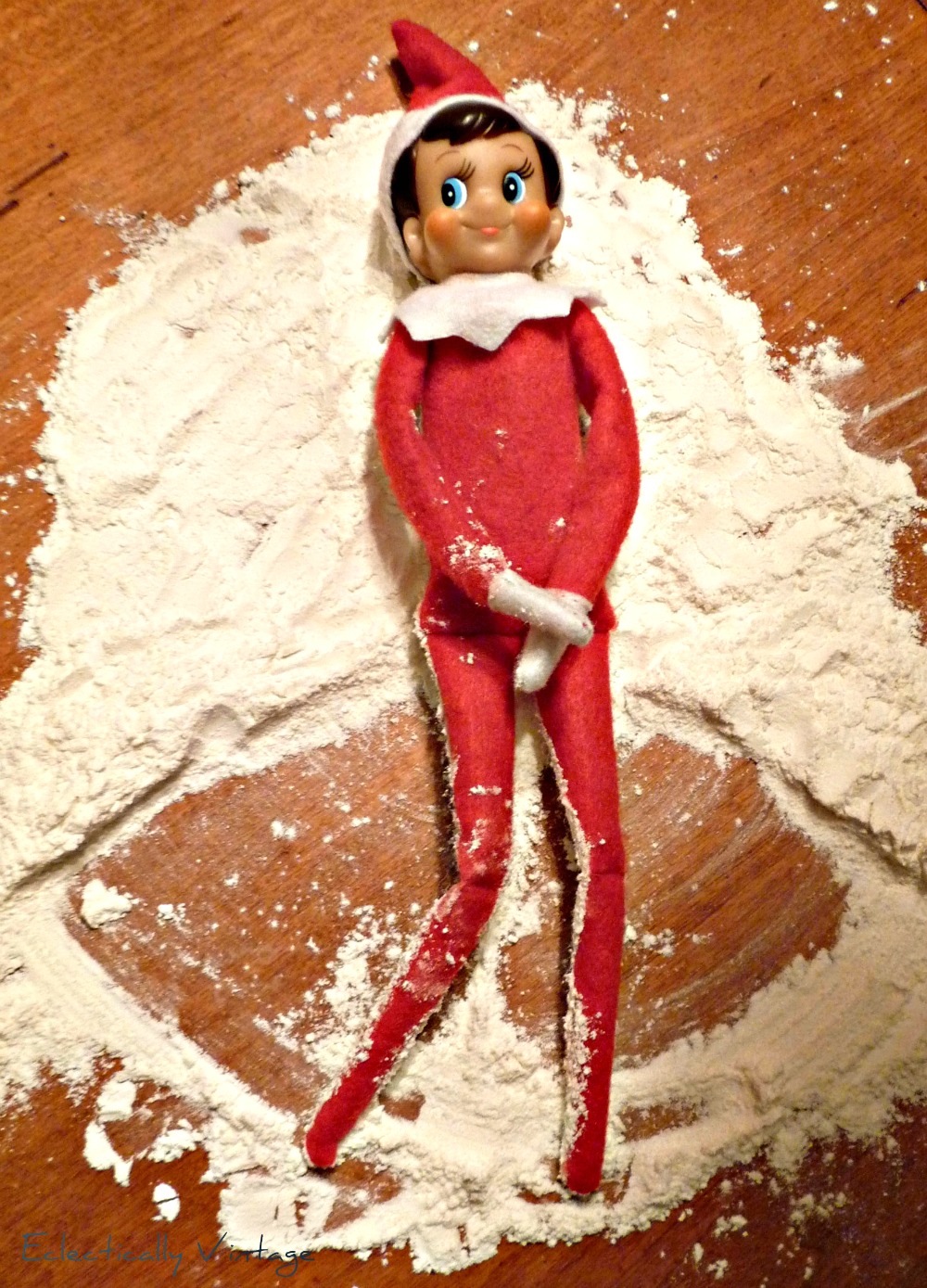 Did you know that Elves on the Shelves pee green?
Just squirt a little green food coloring into your toilet and watch the gleeful expression on your kids faces when they find your Elf on the Shelf enjoying a good book on the potty.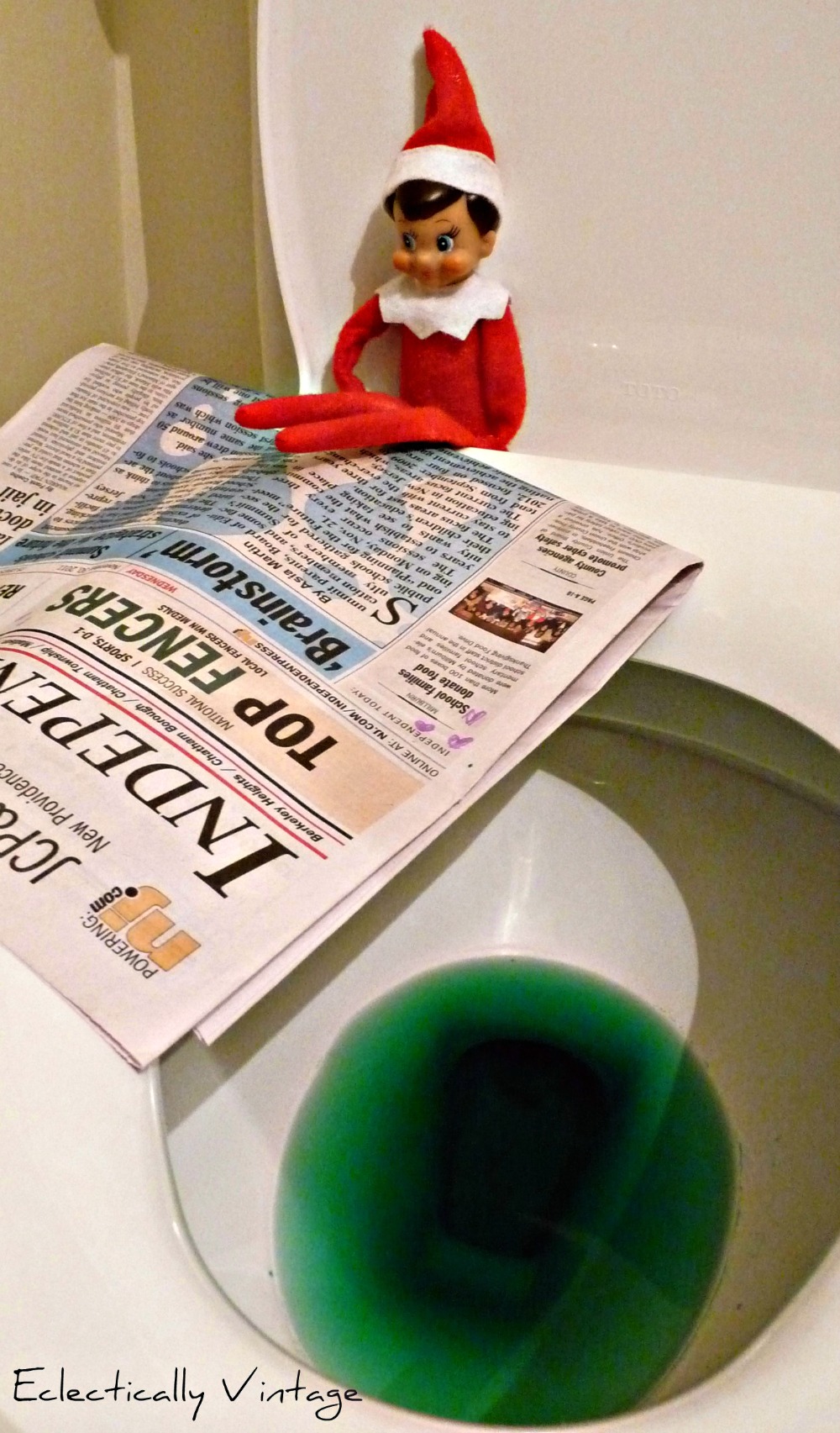 Rub a dub dub, this little Elf is relaxing in the tub and having a spa day complete with bath and mani pedi!
Pass the sunscreen to this Elf on the Shelf who is catching some rays. A pair of giant sunglasses protect his sensitive little eyes!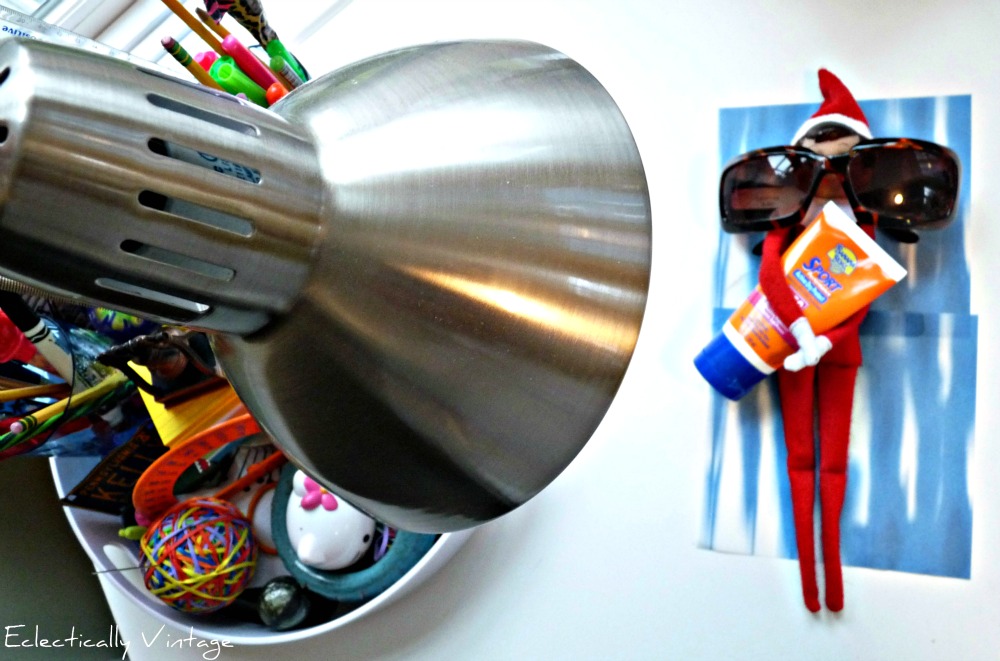 Who knew this little elf was such a great artist. He created a self portrait and included the two little girls who live there!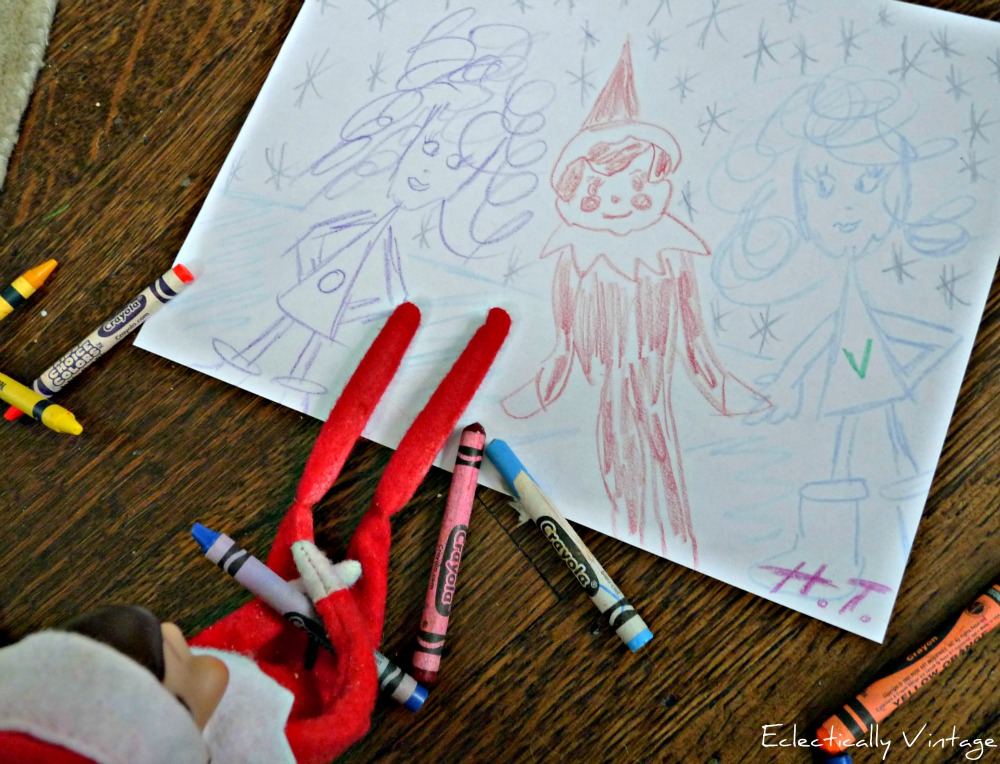 There is nothing this Elf loves more than binge watching Netflix and The Real Housewives! He grabbed his favorite snack and took control over the remote control!
This elf got his hand caught in the cookie jar … literally!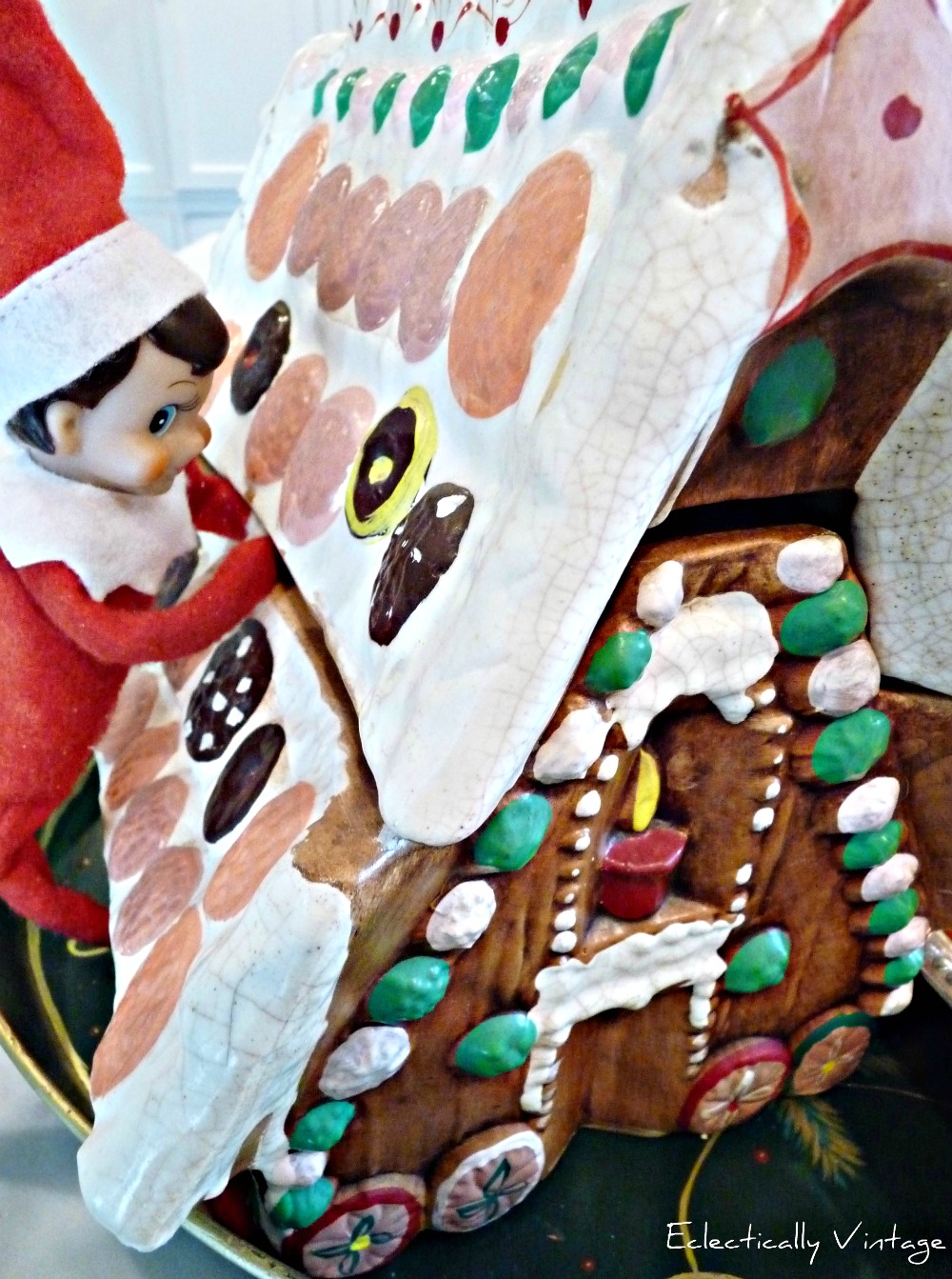 This Elf on the Shelf loves board games, especially educational ones! Here, he shows off his math skills.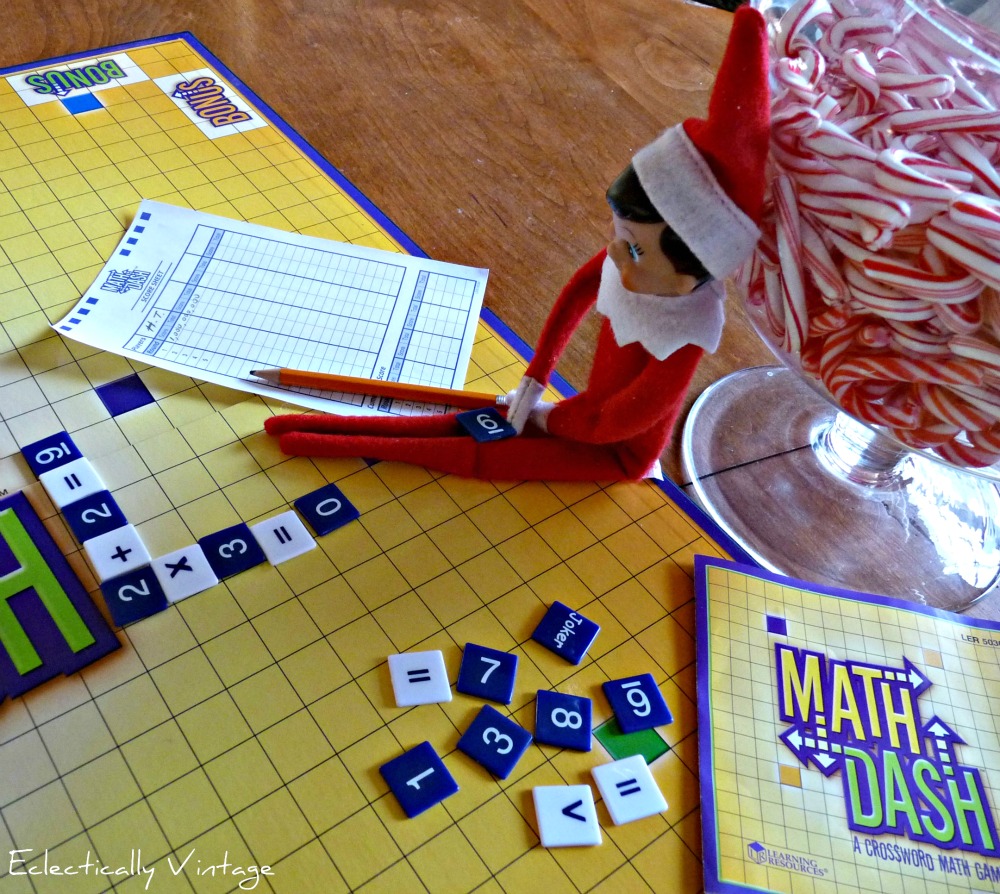 This little Elf whips up a stack of fluffy pancakes for his family! He uses a whisk that's just a little too large for his skinny little arms.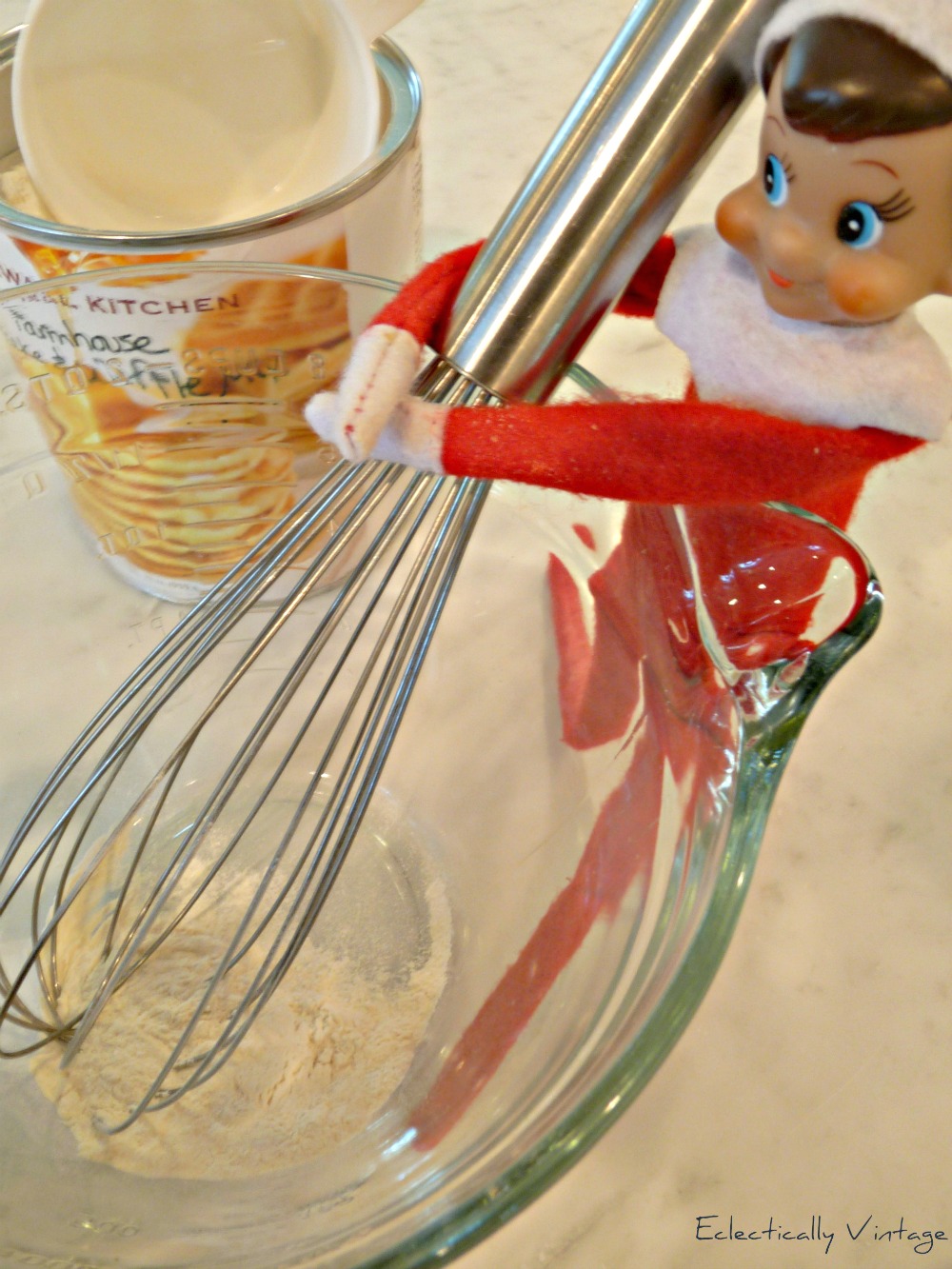 Some of my favorite Elf on the Shelf finds to make Christmas more fun …

This Elf on the Shelf found a vintage Elf and they've become fast friends! Hiding your Elf in the Shelf in the Christmas tree will have your kids really searching.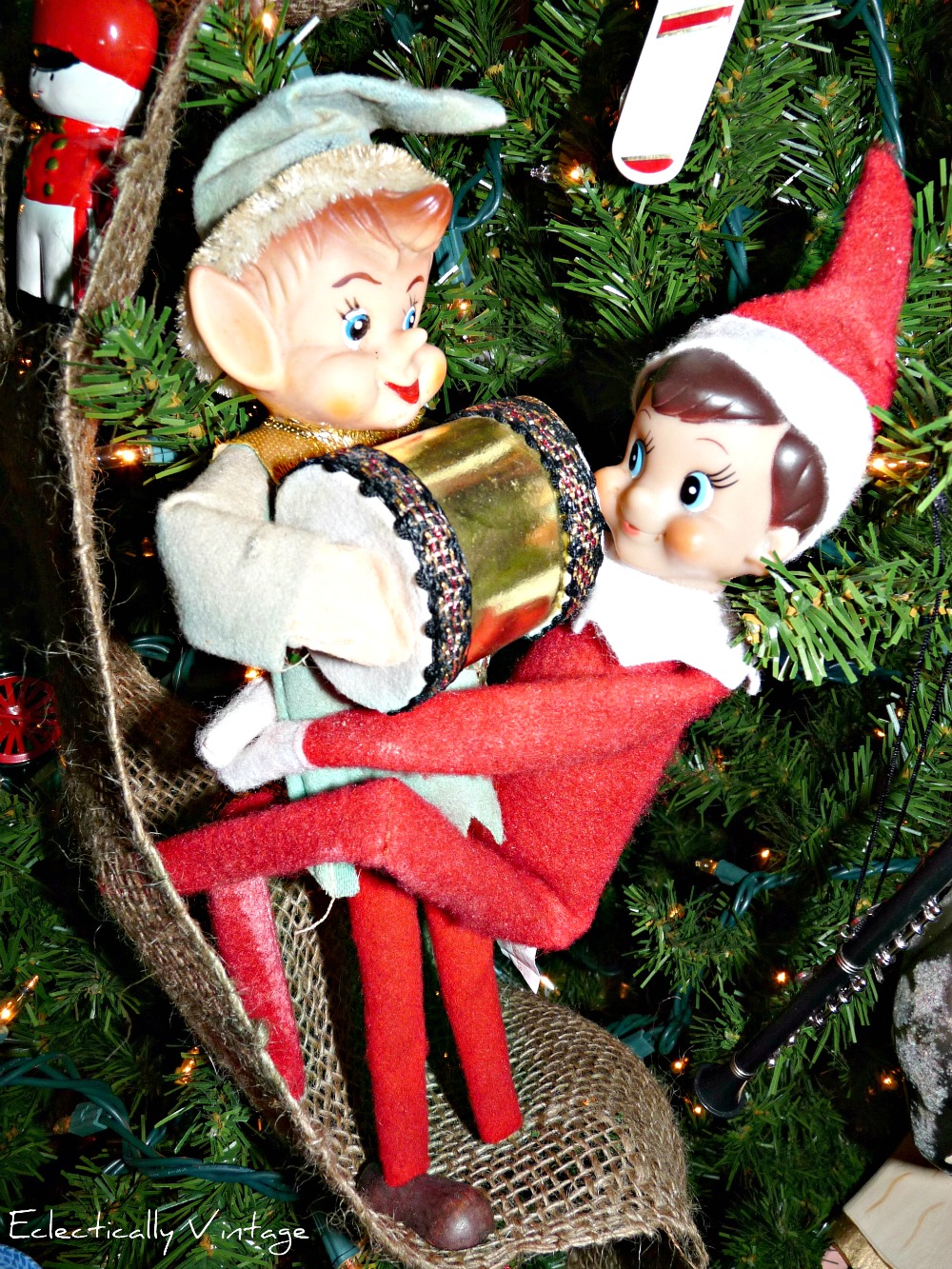 This little naughty Elf got into the wine refrigerator! Lucky for us, he doesn't have a corkscrew!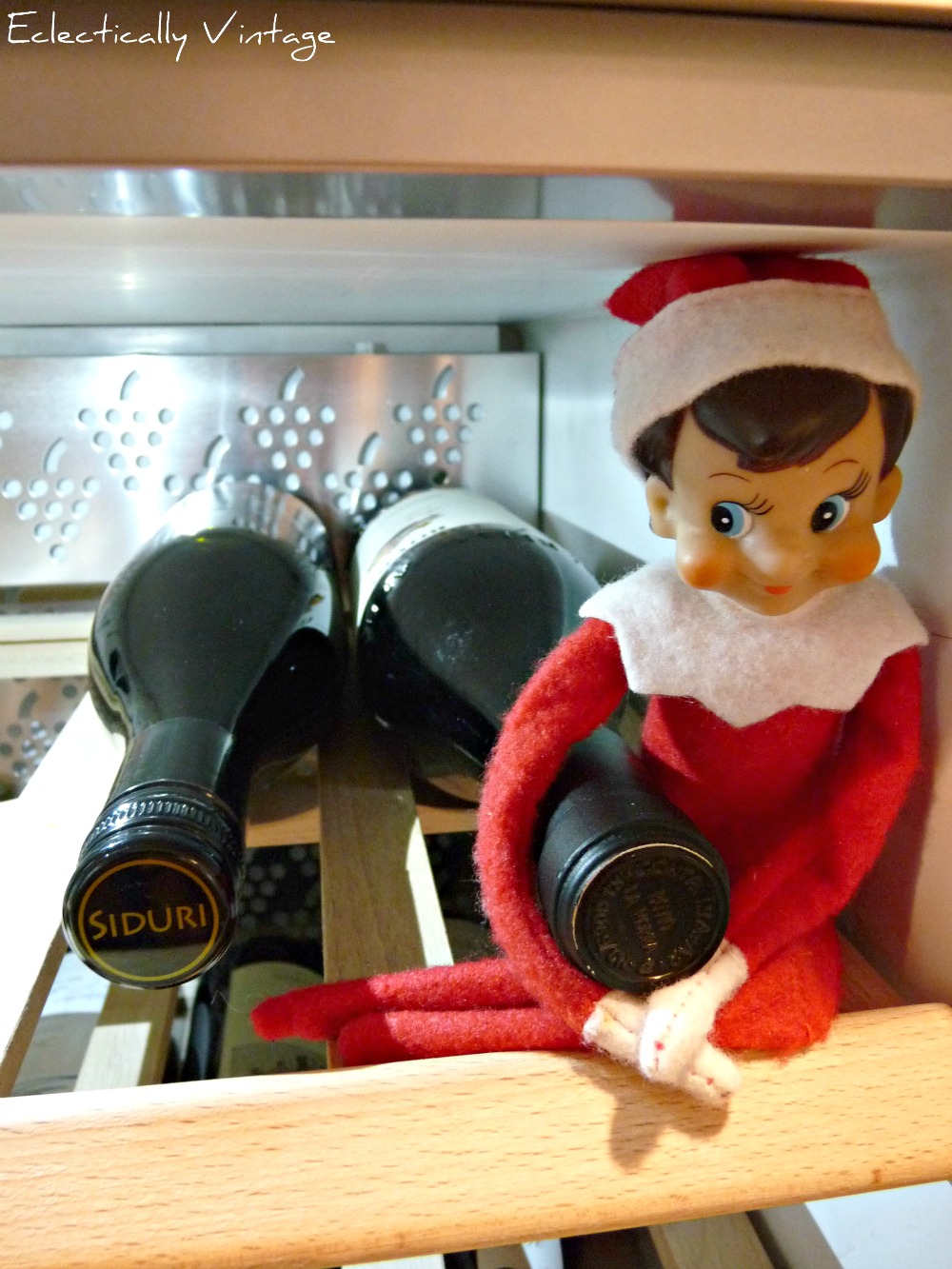 This little Elf is on a sugar high after he raided the candy jar! He especially loves chocolate kisses.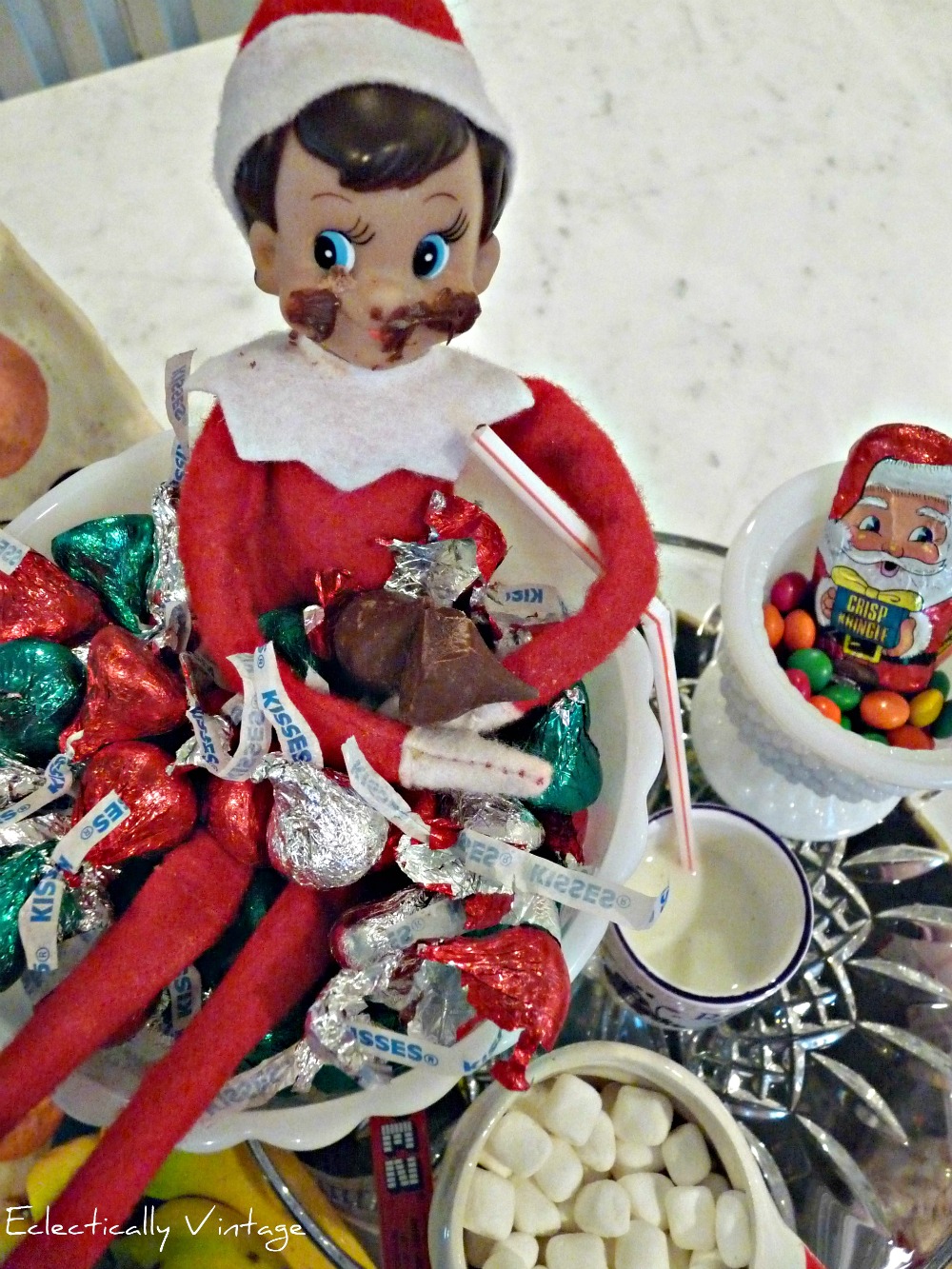 This Elf on the Shelf was missing the North Pole and Santa so he found a friendly companion to give him a hug.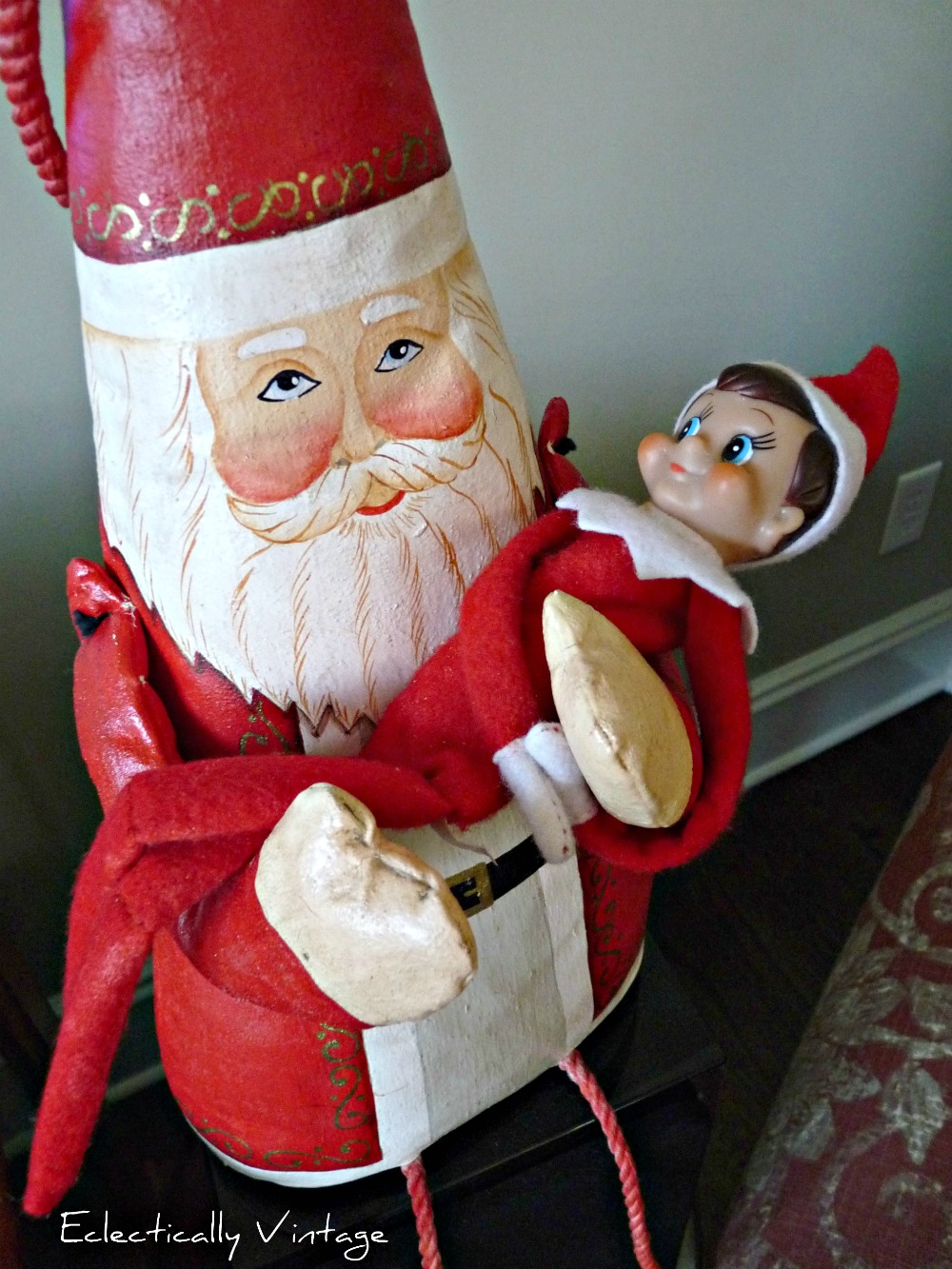 Elf on the Shelf goes fishing! This mischievous little elf is trying his best to catch a goldfish.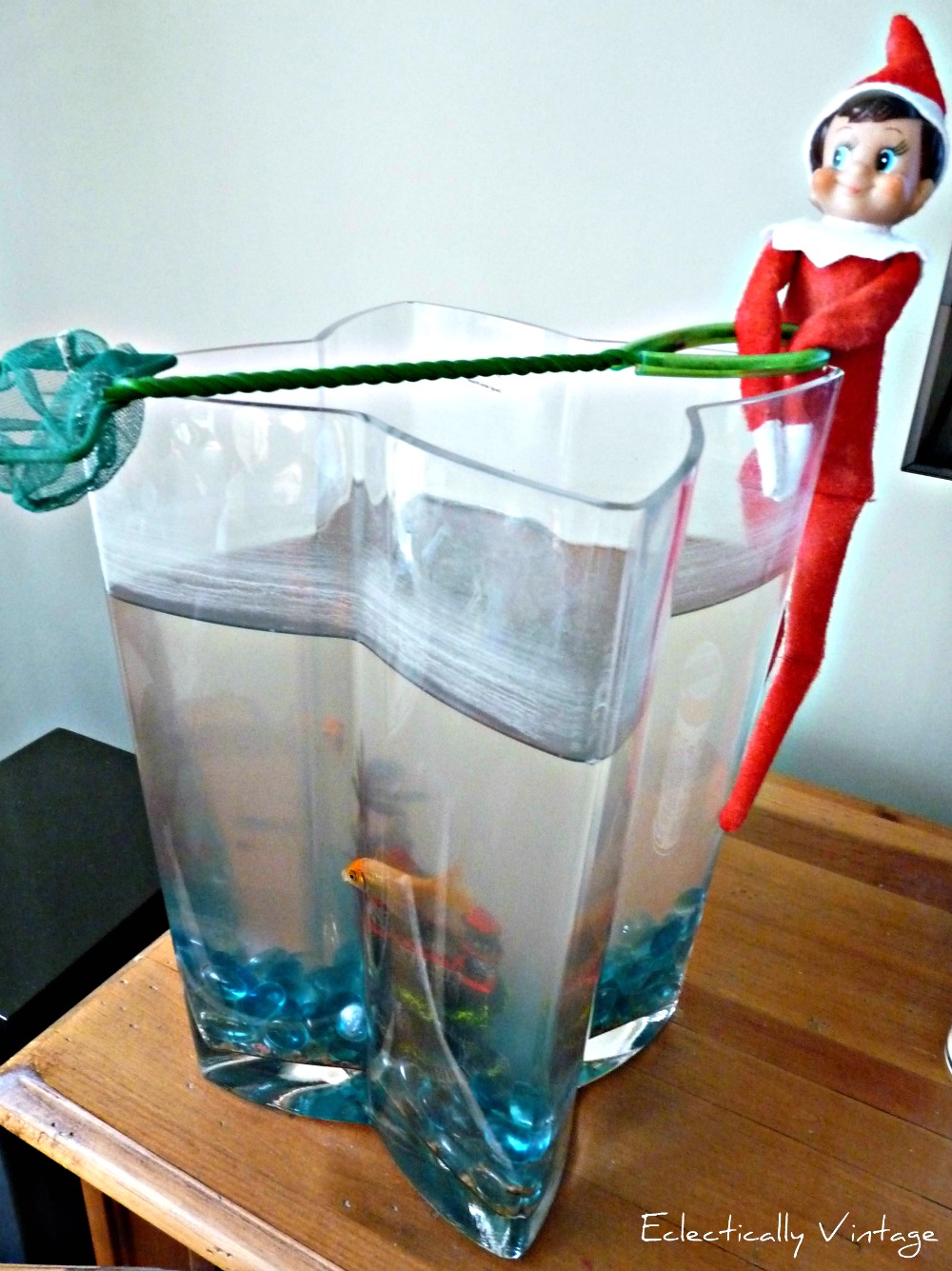 The little Elf is getting into even more trouble trying to get a sneak peek into the Advent Calendar!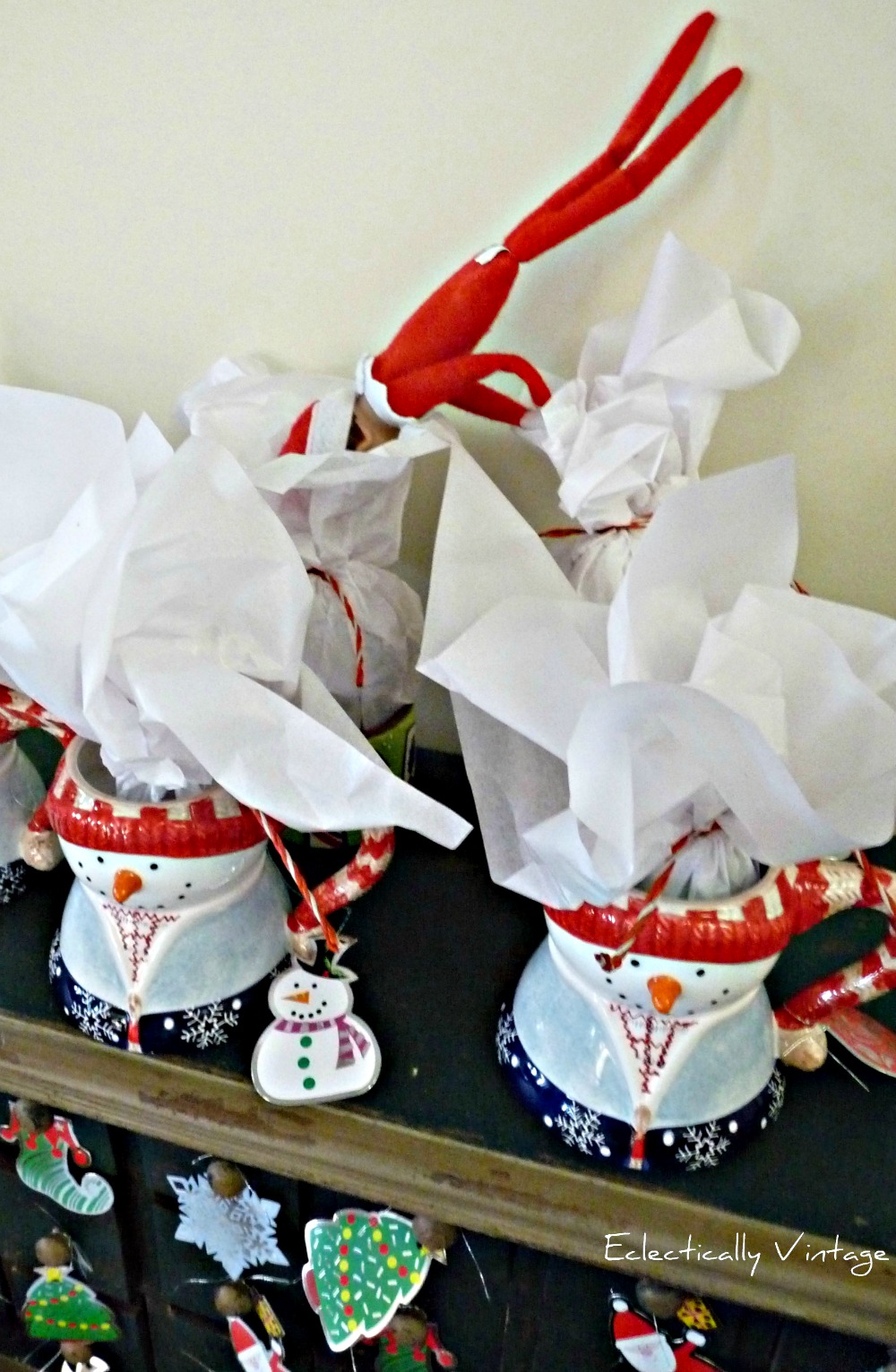 This little Elf got locked outside and is desperately trying to get back inside! Tuck your little Elf on the Shelf into a wreath facing into your house and your kids will crack up!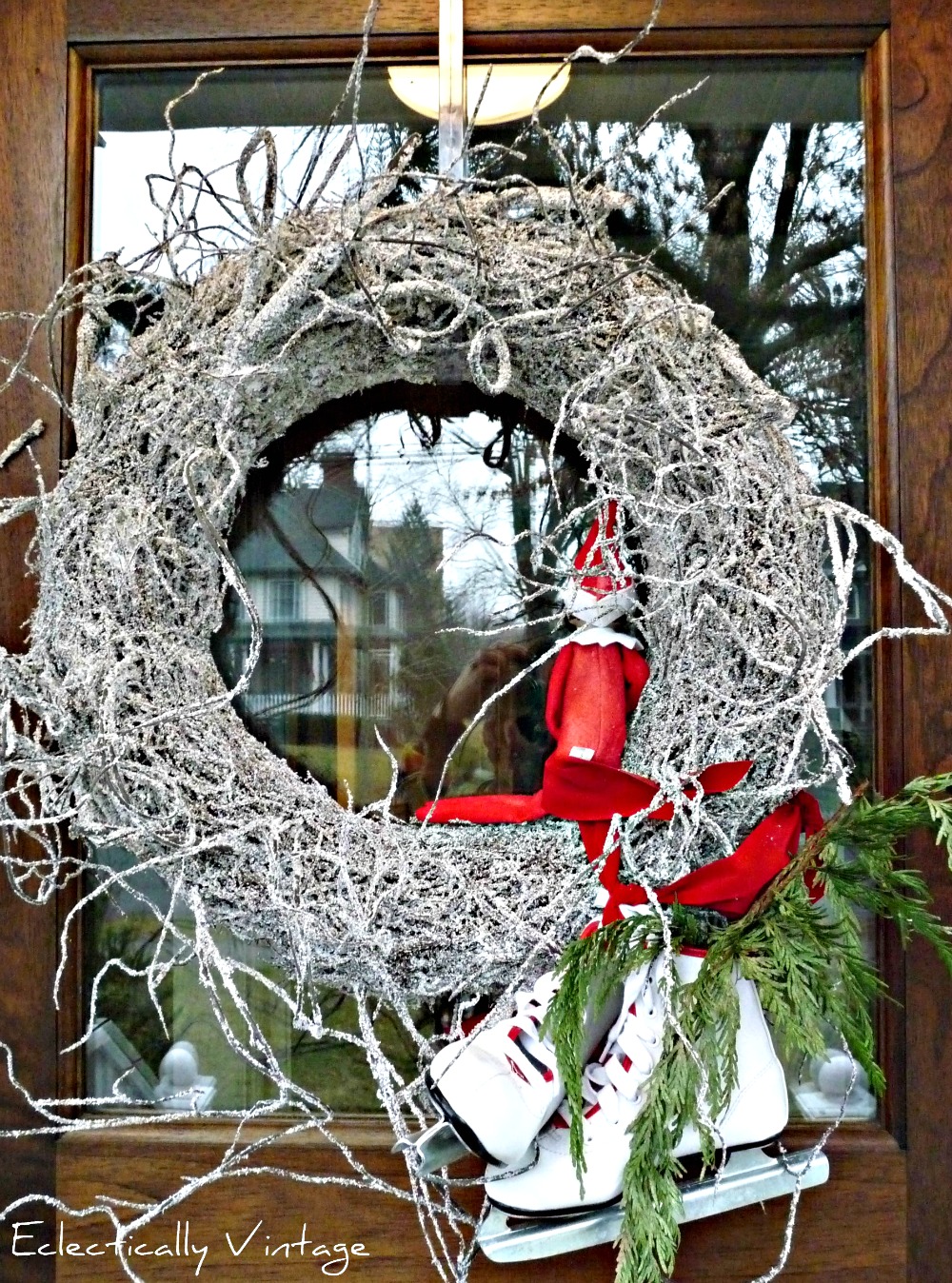 We found out our Elf is really a girl when she showed up in a cute little skirt!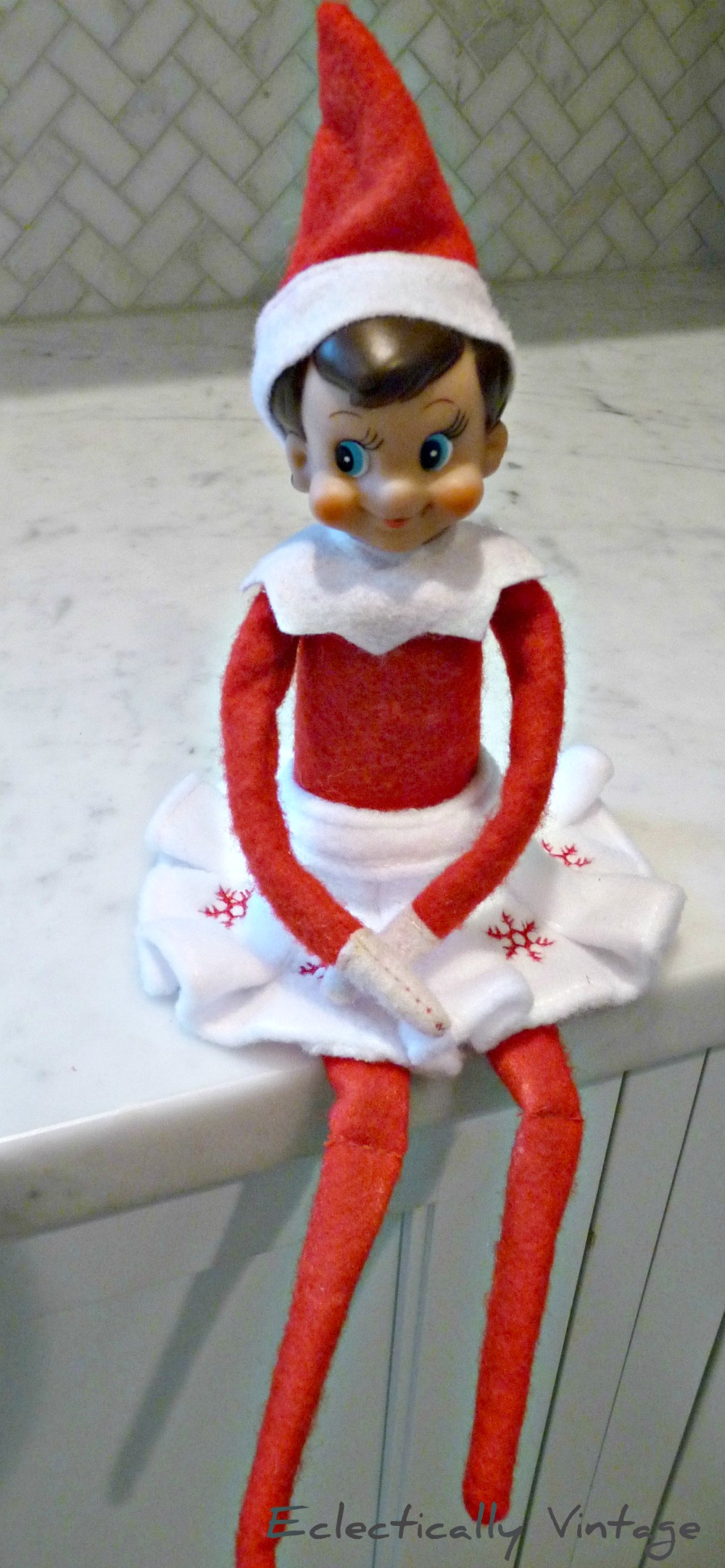 Where will this little Elf on the Shelf appear next? Only Santa knows for sure!
Shop some of my favorite Elf on the Shelf finds below (just click the pics) …