Who needs an Easter basket when you can make Easter basket jars! They are so fun to make and the jars can be used in other ways all year long. Add these adorable Free printable bunny gift tags to your jars for an Easter Bunny approved gift.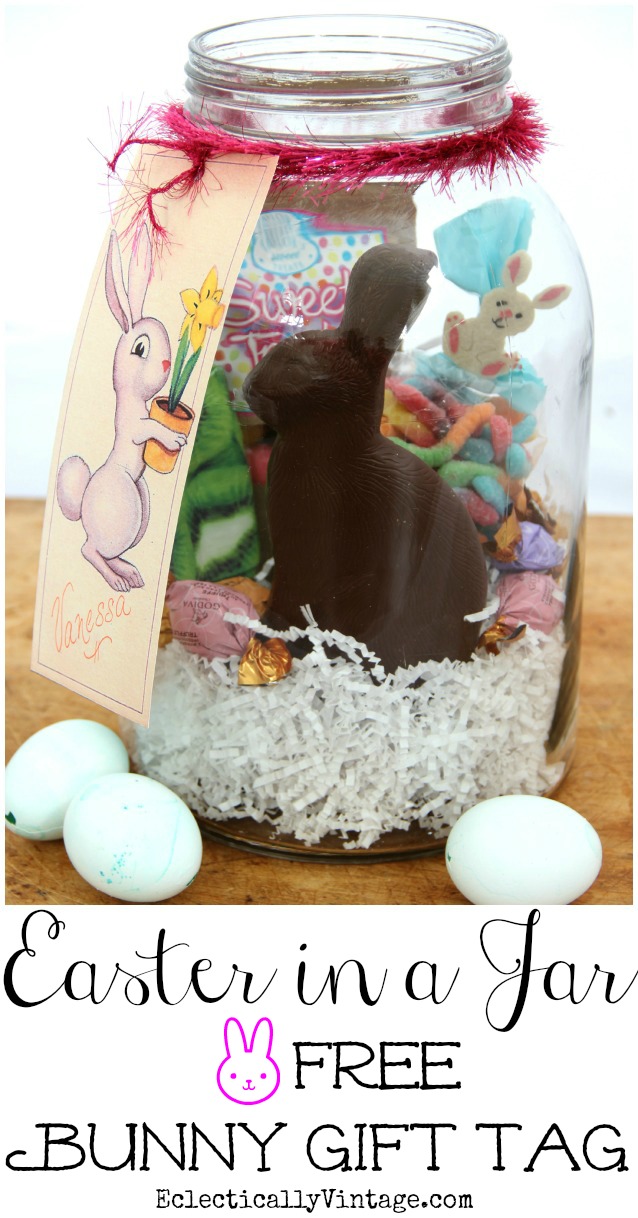 A tisket, a tasket
A green and yellow basket …
What the heck is a tisket and for that matter, what's a tasket?
Beats me but I do know that this year instead of the Easter Bunny filling our baskets with treats, he'll be leaving Easter basket jars.
They're perfect for filling up with treasures once the candy is devoured.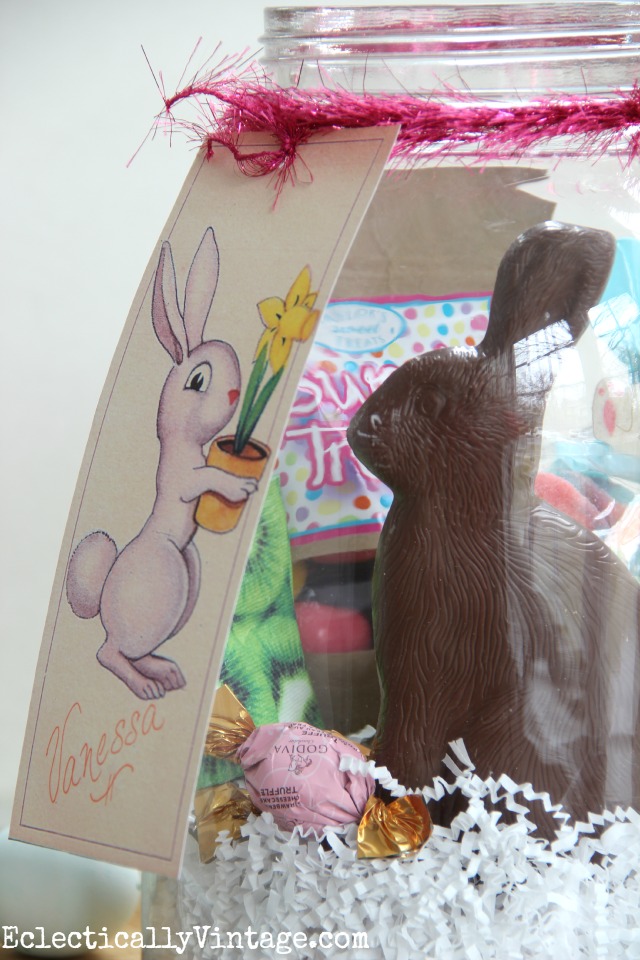 This post contains affiliate links which means if you make a purchase, I may earn a small commission at no extra cost to you.
Decide the size of your glass jar. I used these large jars that are perfect for displaying a big chocolate bunny.
Smaller jars or mason jars (vintage or new) would be perfect as place settings or as little gifts.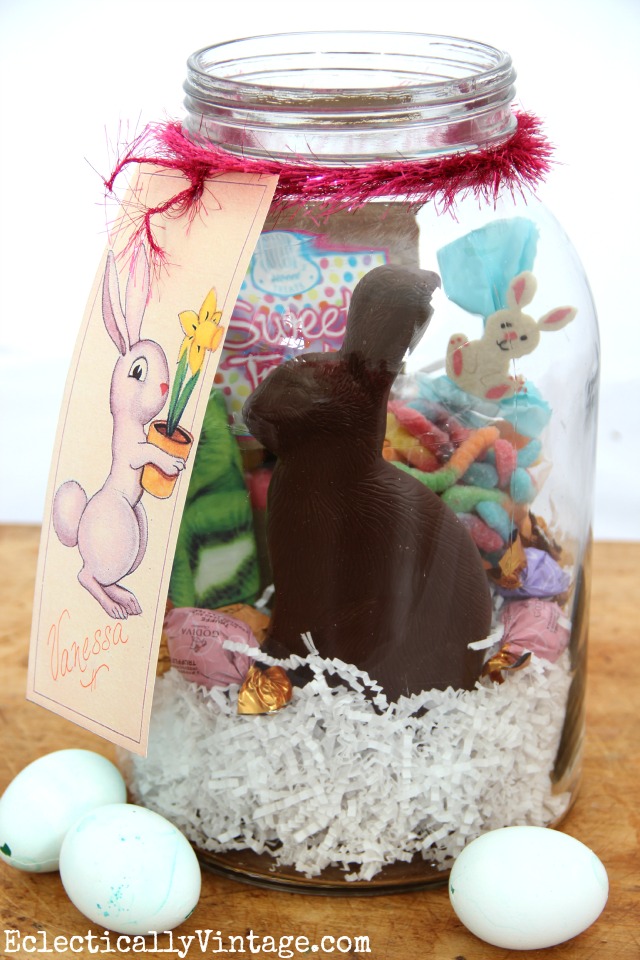 Add some Easter grass or shredded paper, your favorite candy or little gifts, tie it up with a festive ribbon and add this cute FREE BUNNY GIFT TAG and you'll be the apple of some bunny's eye.
How cute is this little guy holding a big yellow daffodil.
These gift tags would also make adorable place settings so print out a few and set a festive spring table.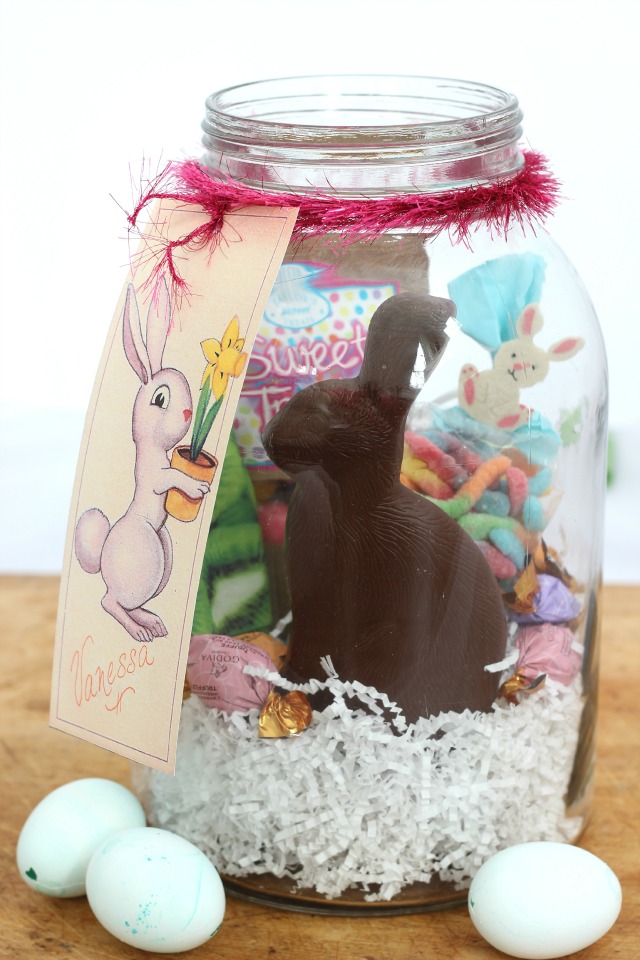 This jar is tiskets and taskets over any Easter basket.
I know any bunny would love this!
MORE SPRING IDEAS BELOW so hop to it …