Spring Mantels and DIY Egg Garland
Only 17 days til spring! I'm sharing how to make a fun and colorful DIY egg garland that you can reuse every spring and Easter for years to come. It's been 11 years since I made this garland and it's still one of my all favorites! Inexpensive plastic Easter eggs go from cheap looking to fun and whimsical. I'm also sharing what I would do differently the next time so you will have a much easier time making yours than I did. Plus, see how I styled this egg garland on some of my favorite mantels of springs past!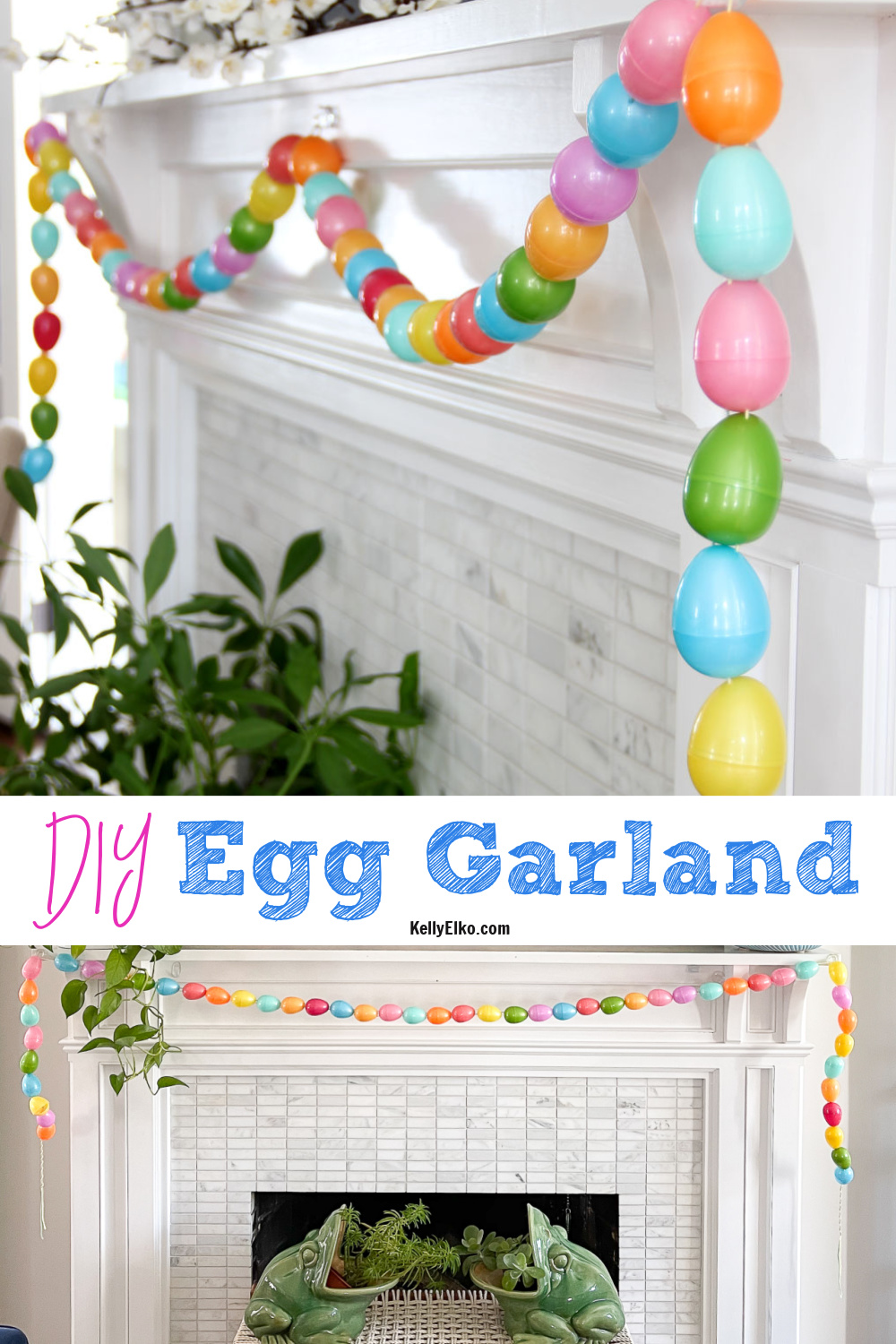 It adds just a fun pop of color to my mantel and once it was hung, I was inspired to change up my mantel by adding plants including a pair of succulents in the cutest frog planters! I'm still in love with my art collage so that is staying (click here to  how to make your own oversized art collage).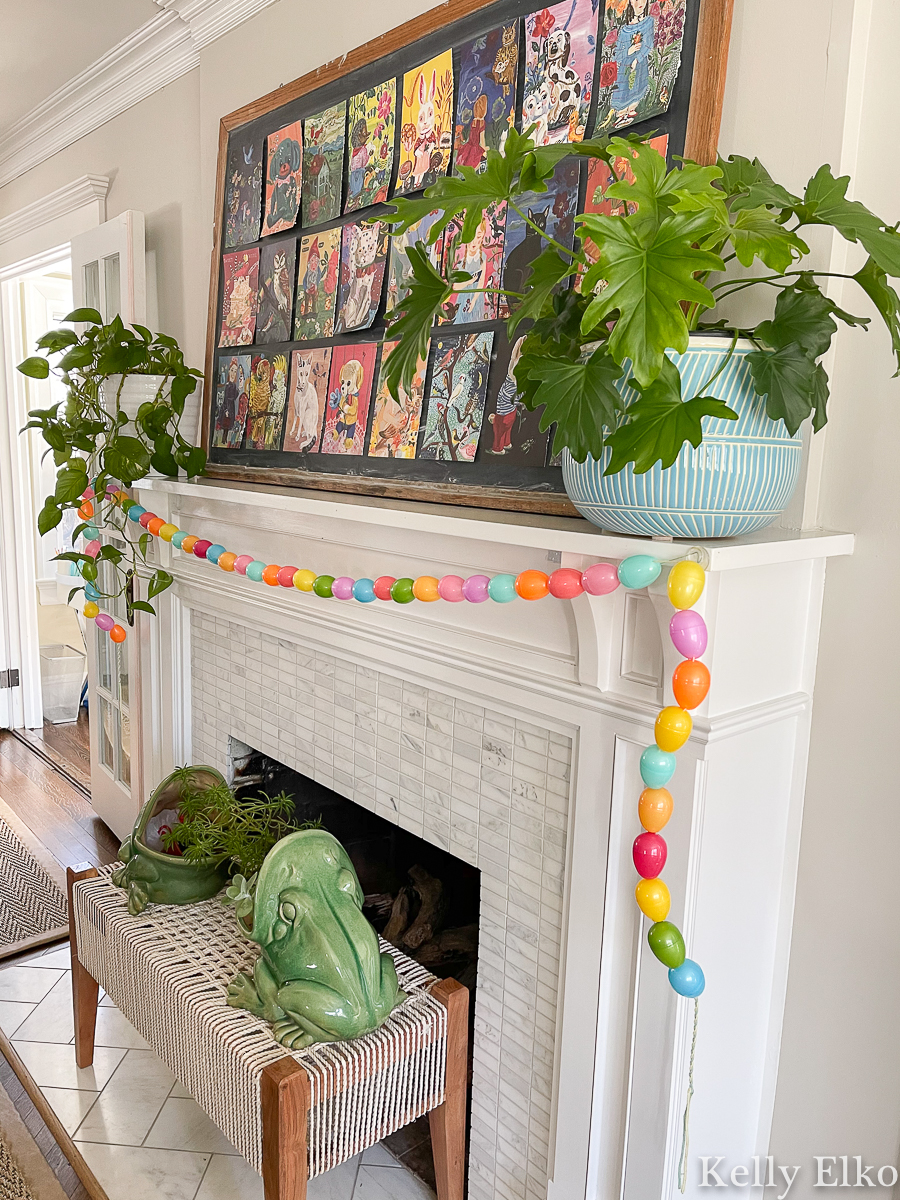 This post contains affiliate links which means if you make a purchase, I may earn a small commission at no extra cost to you.
How to Make a DIY Egg Garland
Note: Make sure to buy the kind with holes in both the top and bottom of the egg (I used 50 eggs for this garland)
2) Thread ribbon, fishing line or yarn through the bottom of the first egg making sure to leave some to tie into a pretty bow at the end
Note: I used yarn because it was what I had laying around but fishing line would be so much easier to thread through the eggs!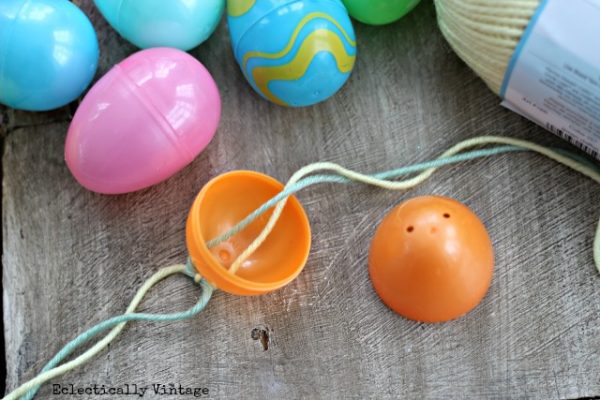 3) Thread ribbon through top half of egg then attach the egg
4) Repeat, repeat, repeat until you have the length you want
5) Hang it from your mantel, doorway or anywhere else that needs a little spring cheer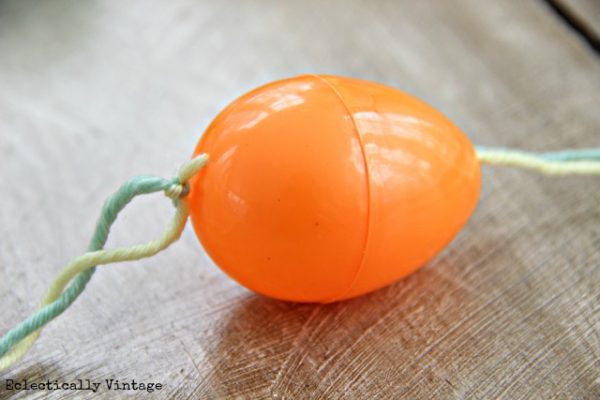 So forget about putting all your eggs in a basket and put them onto a garland instead.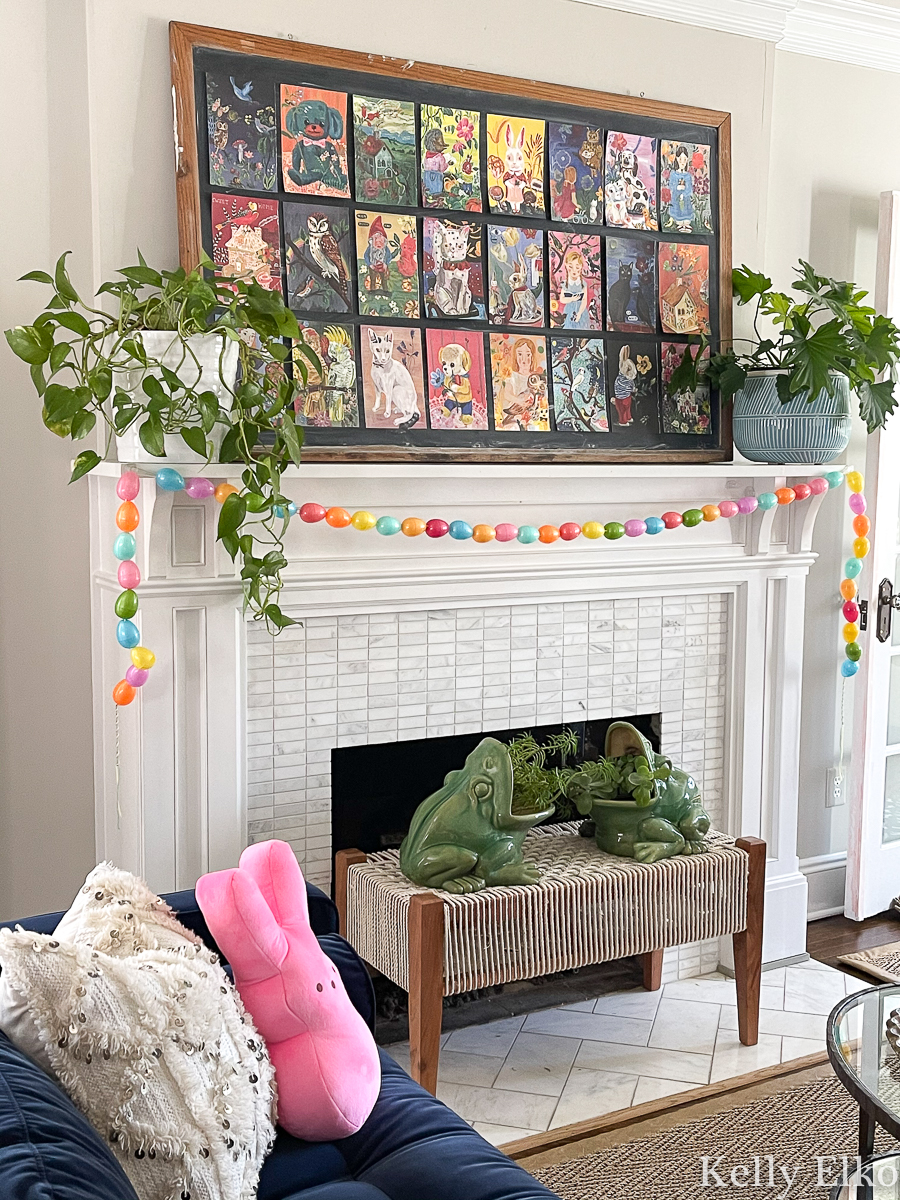 I love the way the colorful garland looks paired with my oversized art, plants and the most whimsical frog planters that I found on Facebook Marketplace.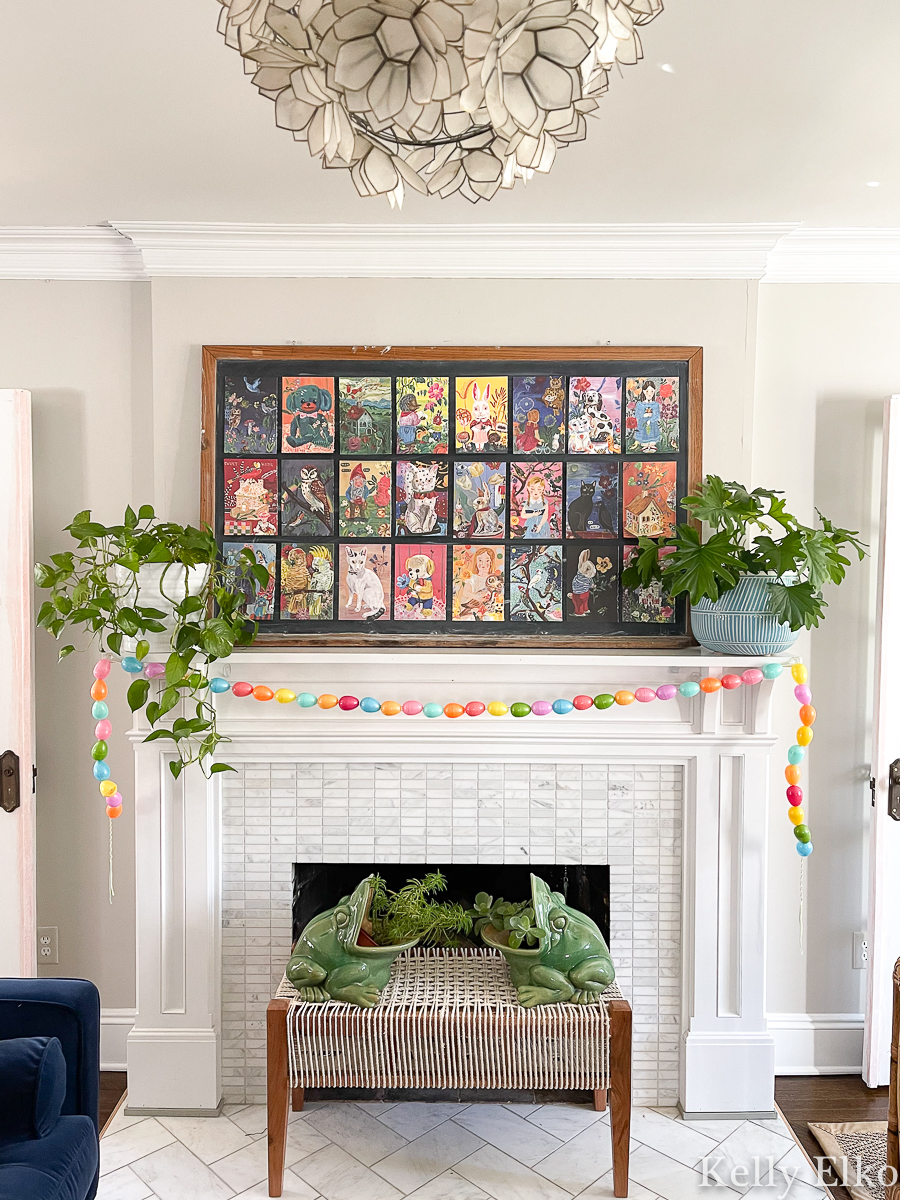 Don't love the vibrant colors of these eggs? No problem! Just choose your favorites. I think it would also look amazing with light blue speckled eggs for more of a neutral look.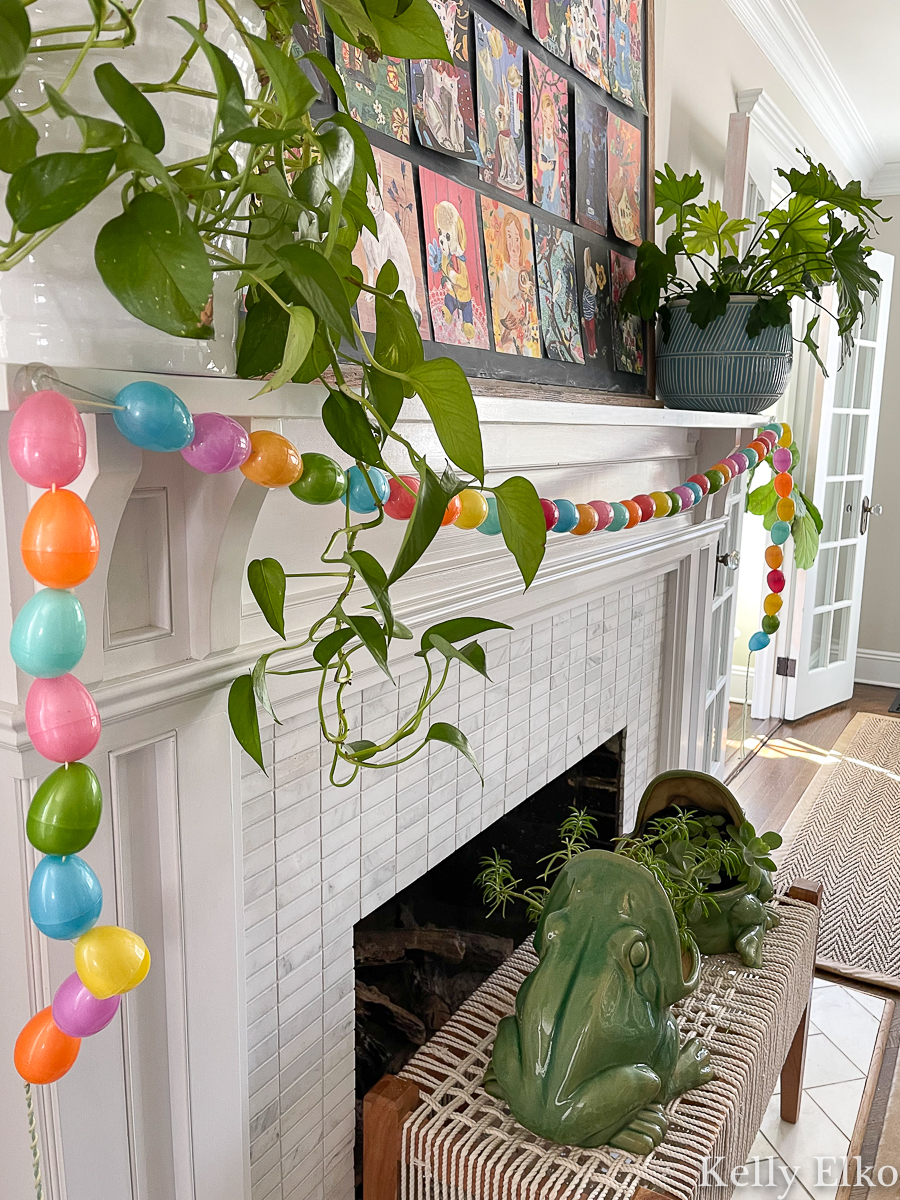 I'm not a big crafter but I couldn't resist making something as easy and fun as this egg garland. And it's stood the test of time … nine years and still going strong and will be for many years to come.
I love this egg garland so much that I made a carrot version …
Happy almost Spring!
Some pics of the egg garland and my spring mantels over the past nine years …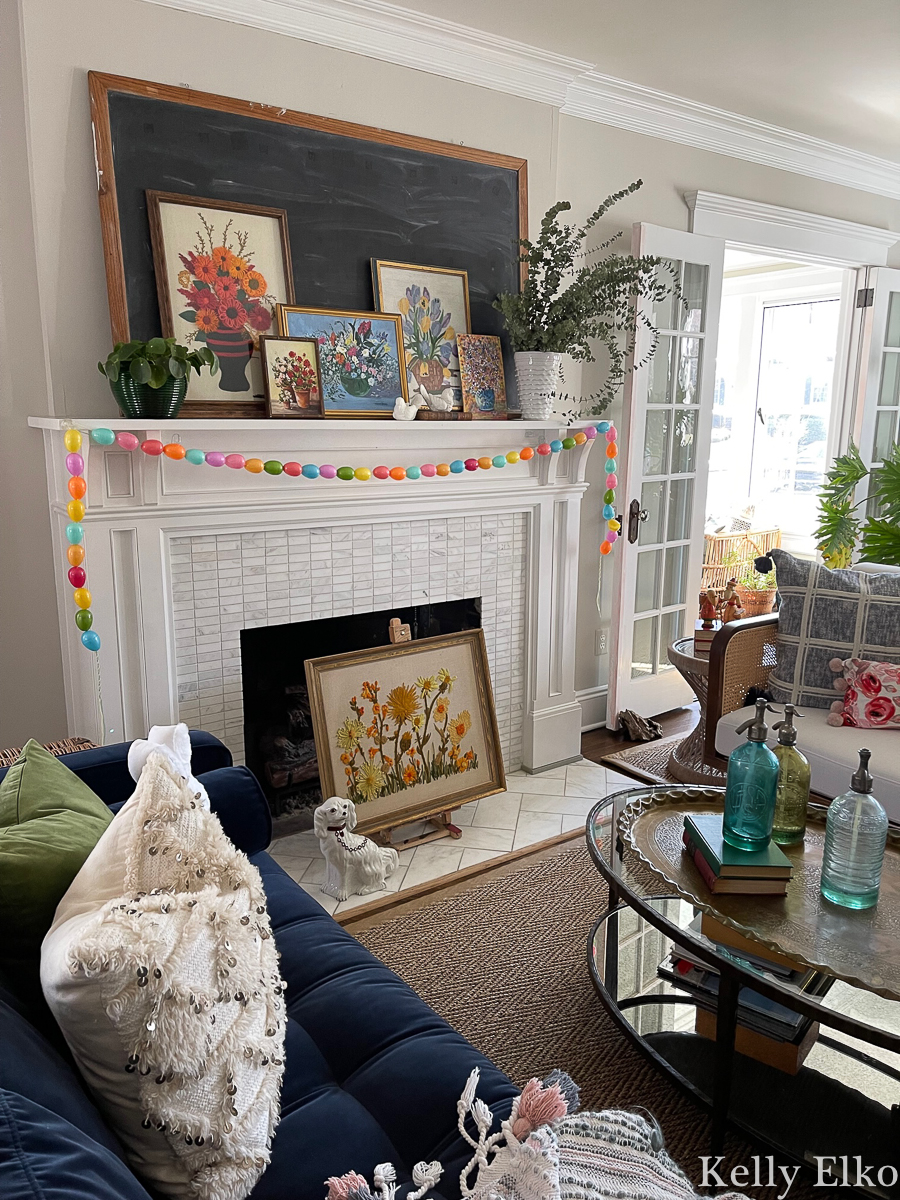 I have a thing for vintage art so this vintage floral mantel is a spring favorite.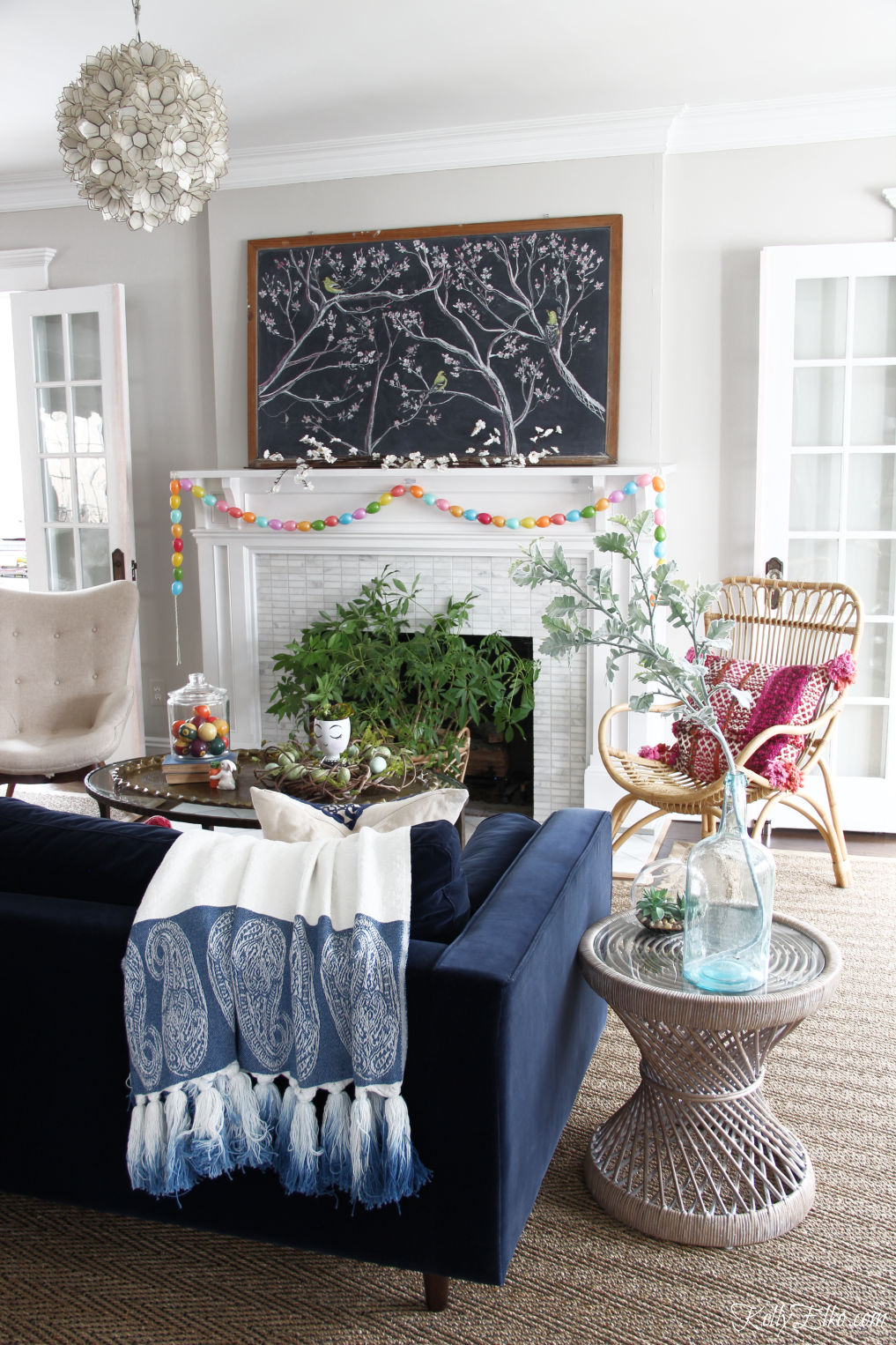 My oversized chalkboard got a spring makeover and is bursting with cherry blossoms!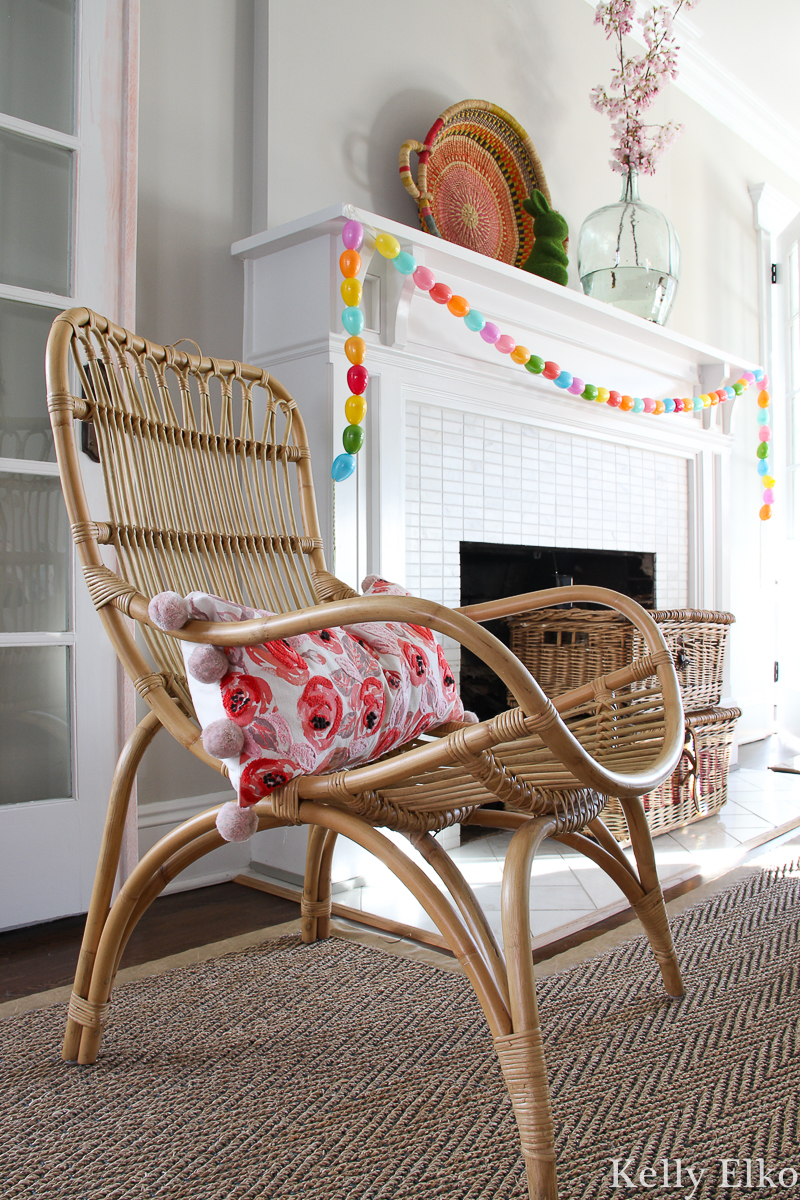 Sometimes less is more as can be seen in my mantel that was nothing more than a huge jar filled with cherry blossom stems, a basket propped against the wall and a cute little bunny.