All in the Family – Whimsical Head Planters
Are you looking forward to spring as much as I am? I'm counting down the days until spring planting season which means I'm also making plans for my patio and porch and it's always fun to find the perfect pots to show off favorite plants. It seems that I have a thing for things with faces on them! I also have a thing for plants and flowers so combining the two makes perfect sense. If you're looking for unique, whimsical and fun planters / vases, I've found some really great head planters that are sure to put a smile on your face like they do mine. They make me so happy that over the years, I've added to my collection and now have over a dozen of them … but who's counting?!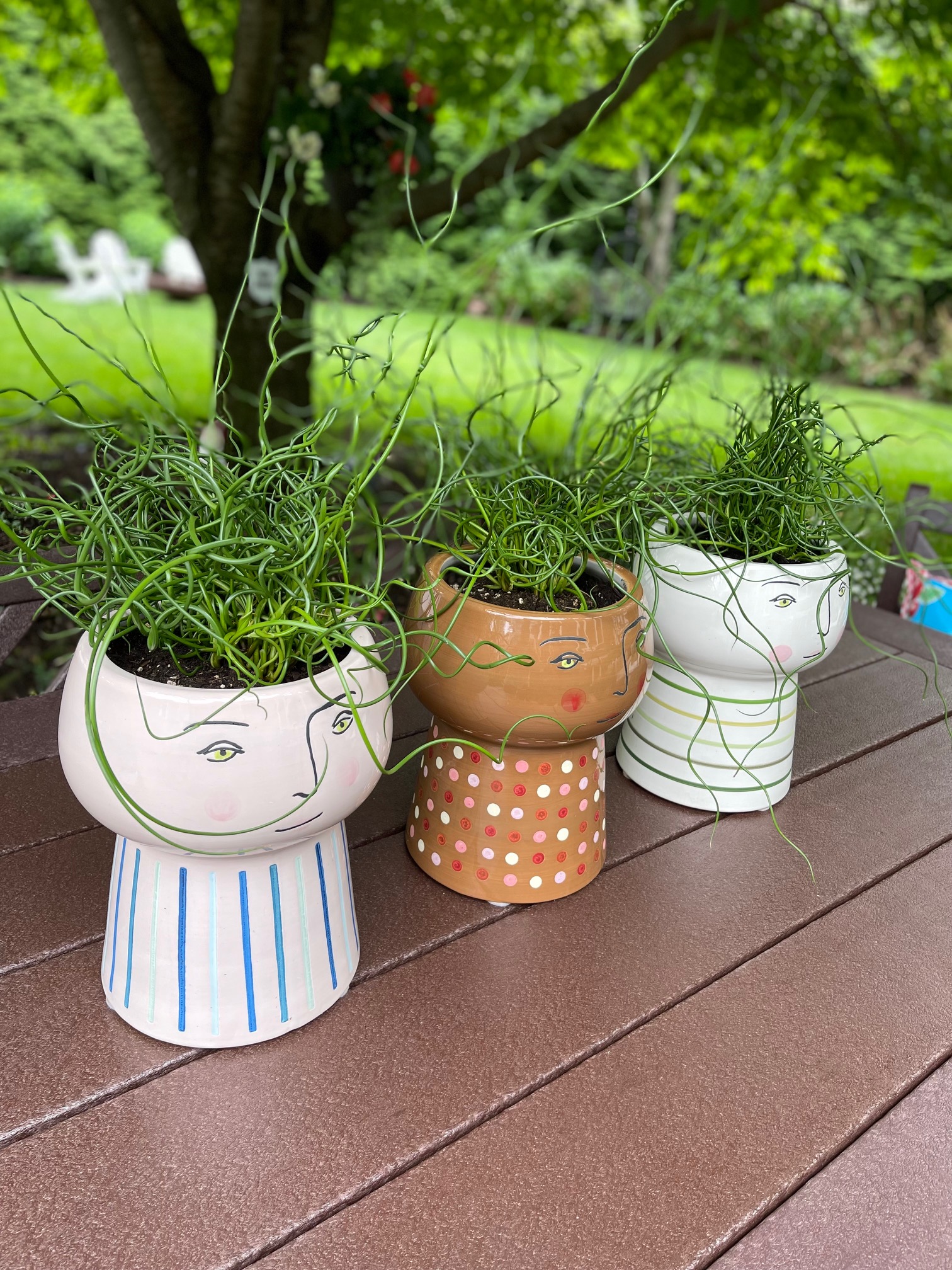 This post contains affiliate links which means if you make a purchase, I may earn a small commission at no extra cost to you. 
I have an entire extended family of these Target face planters/vases!
Every year, they add more sizes and colors and this year, I'm very excited to see they added pets so of course I had to get the dog planter and cat planter to add to the family!
My planters are used outside when the weather is warm, inside when things cool down and I also use them in unexpected ways (a smaller one holds my electric toothbrush and toothpaste)!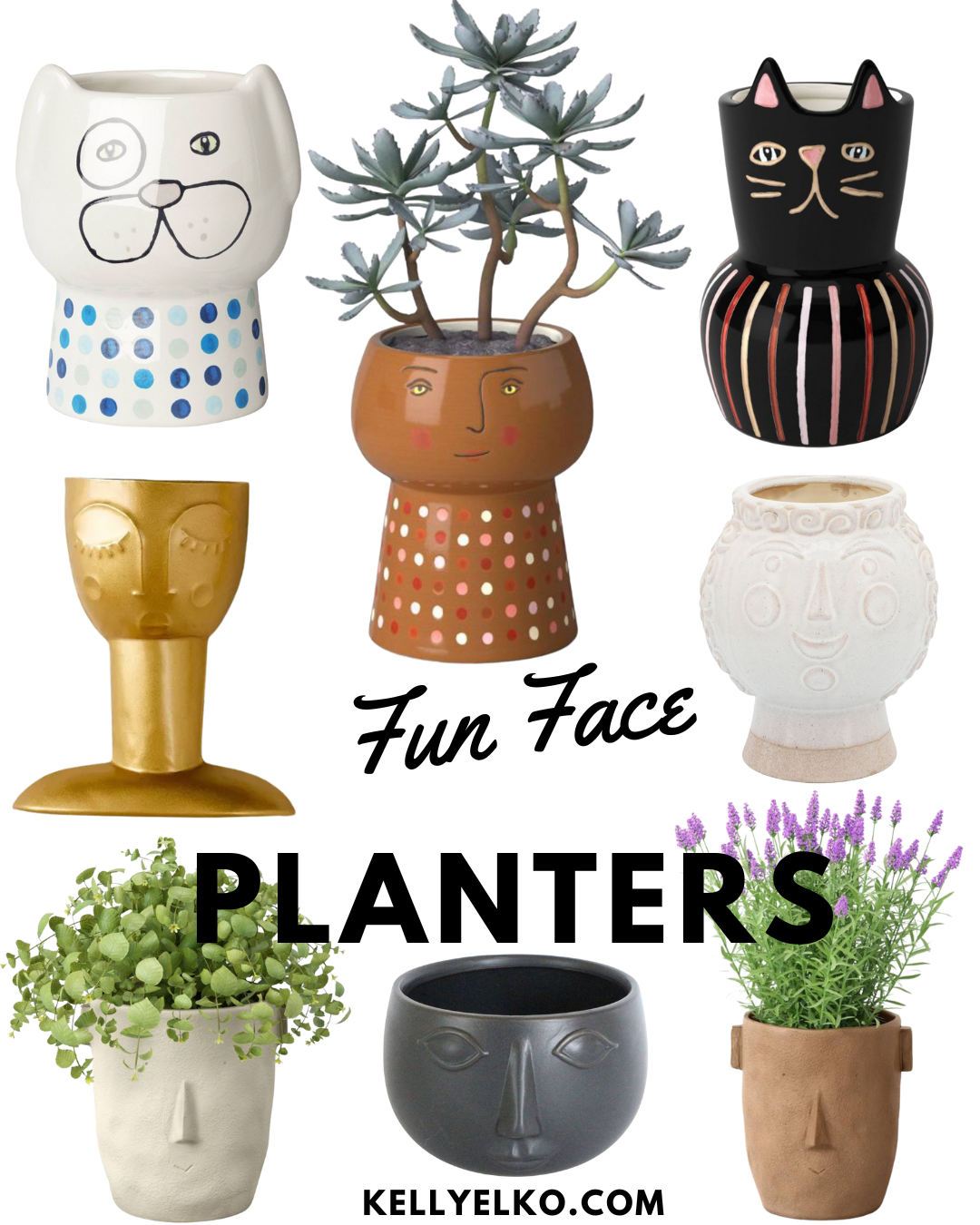 Click the links below to shop these face planters – many come in a variety of colors and sizes.
It's been almost two months since I've written a post. I'm always creatively drained once the craziness of Christmas passes so I need time to recharge.
But nothing gets me more excited than sharing things I love with you so I hope these face planters are just the inspiration you need to help get over the winter doldrums and look forward to welcoming in spring.
So create your own family of head planters  on your porch, patio or inside … they add so much whimsy to any space.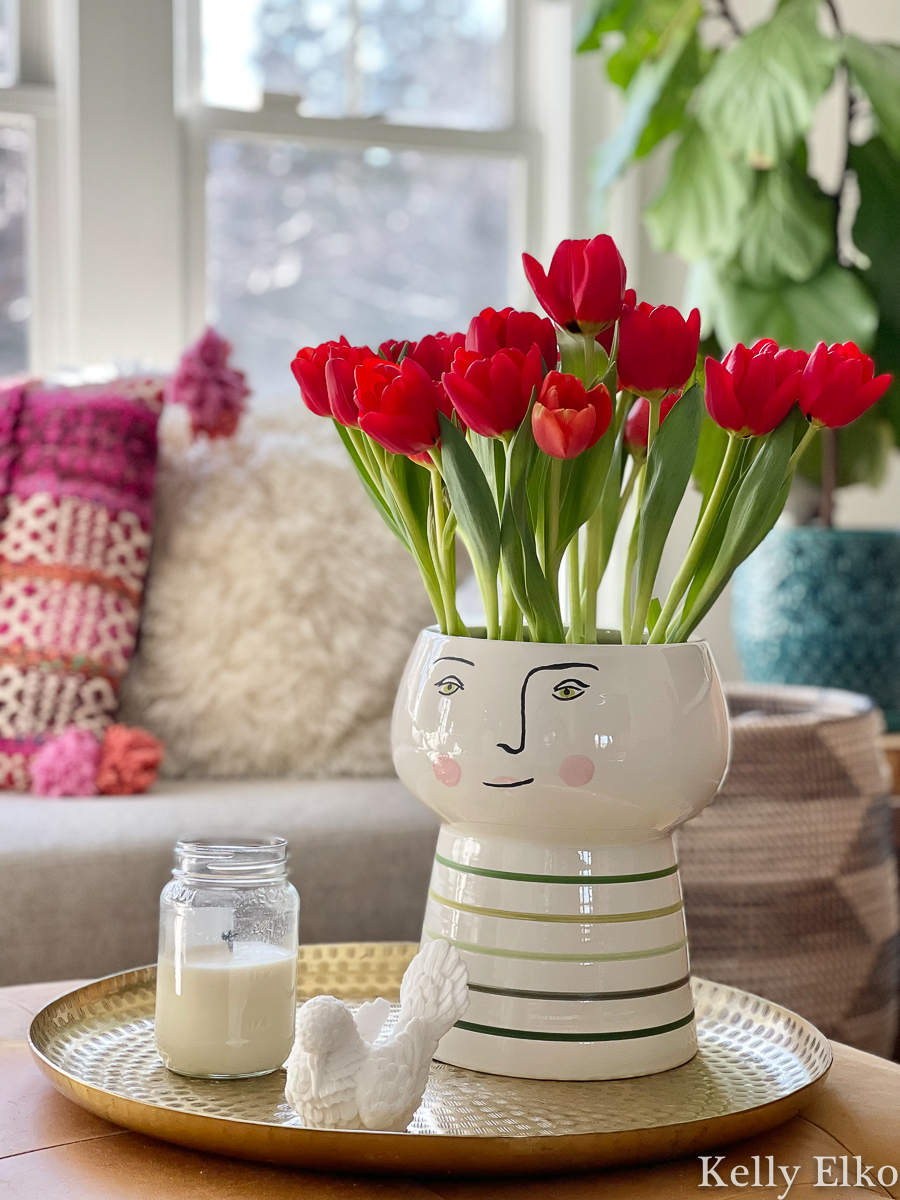 The best part about these planters is that they have a drainage hole that comes with a little rubber plugs when you want to use them as vases for flowers!
Here's to adding a bit of whimsy to our homes.
I'm really thinking spring and hope to start a cutting garden this year.
I also look forward to when my garden blooms and if you need some garden inspiration, here are some of most popular gardening posts …