Christmas Goals – 12 Stunning Christmas Decor Ideas!
I'm on the hunt for unique Christmas ideas 365 days a year! So when I spot a really creative idea, I make sure to save it for inspiration. I'm thrilled to share some of the most stunning Christmas decor ideas that made me scream in an octave higher than Mariah Carey singing "All I Want for Chrismtas is You"!
Tortoise and Hare Vintage created this mega wreath with vintage blue and white plates and platters. Hung on a green wall, it takes Christmas to the next level!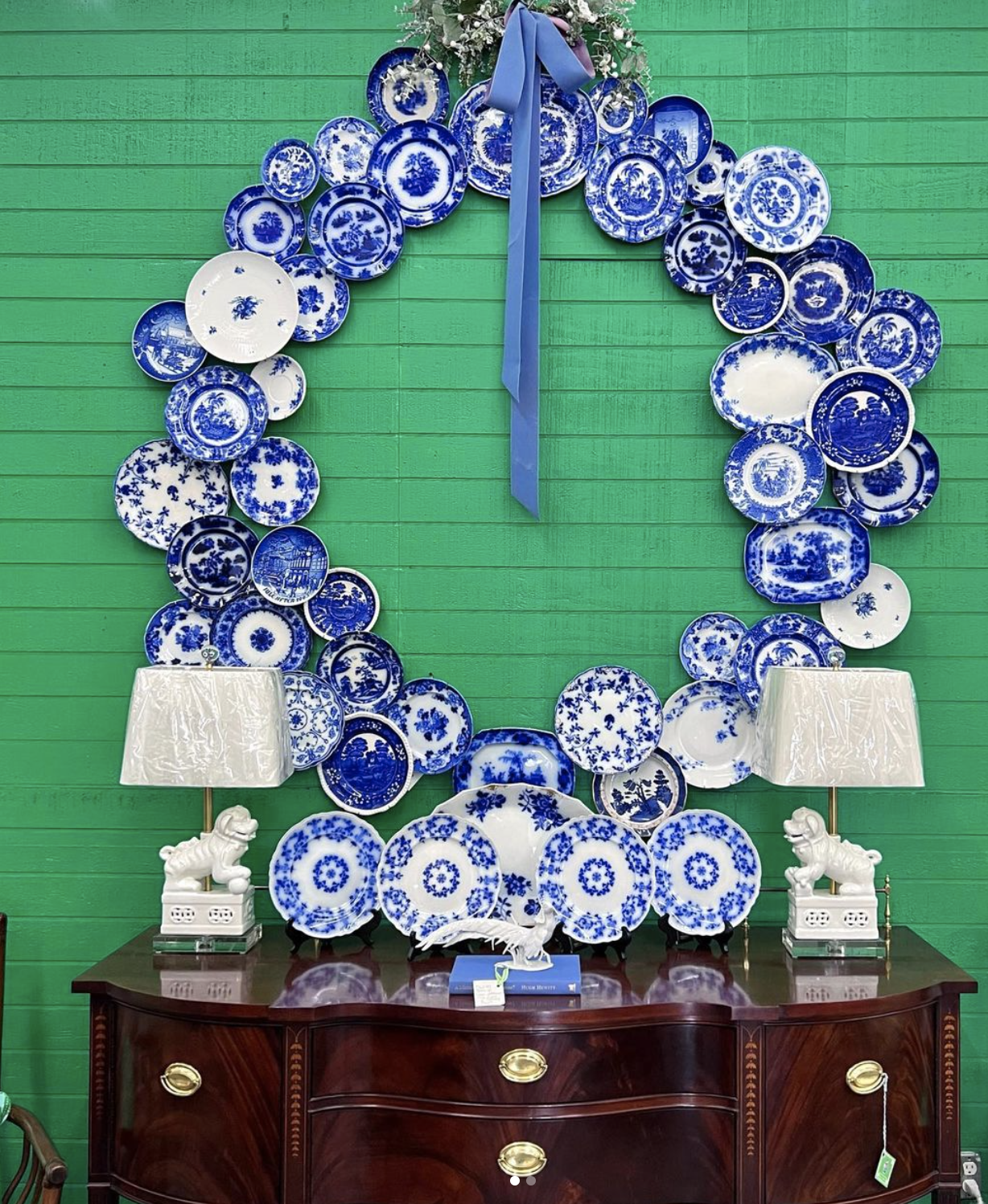 I have a weakness for ceramic light up Christmas trees and Monica of Magenta Modern has an enviable collection of vintage and new not to mention that fabulous peacock and floral wallpaper!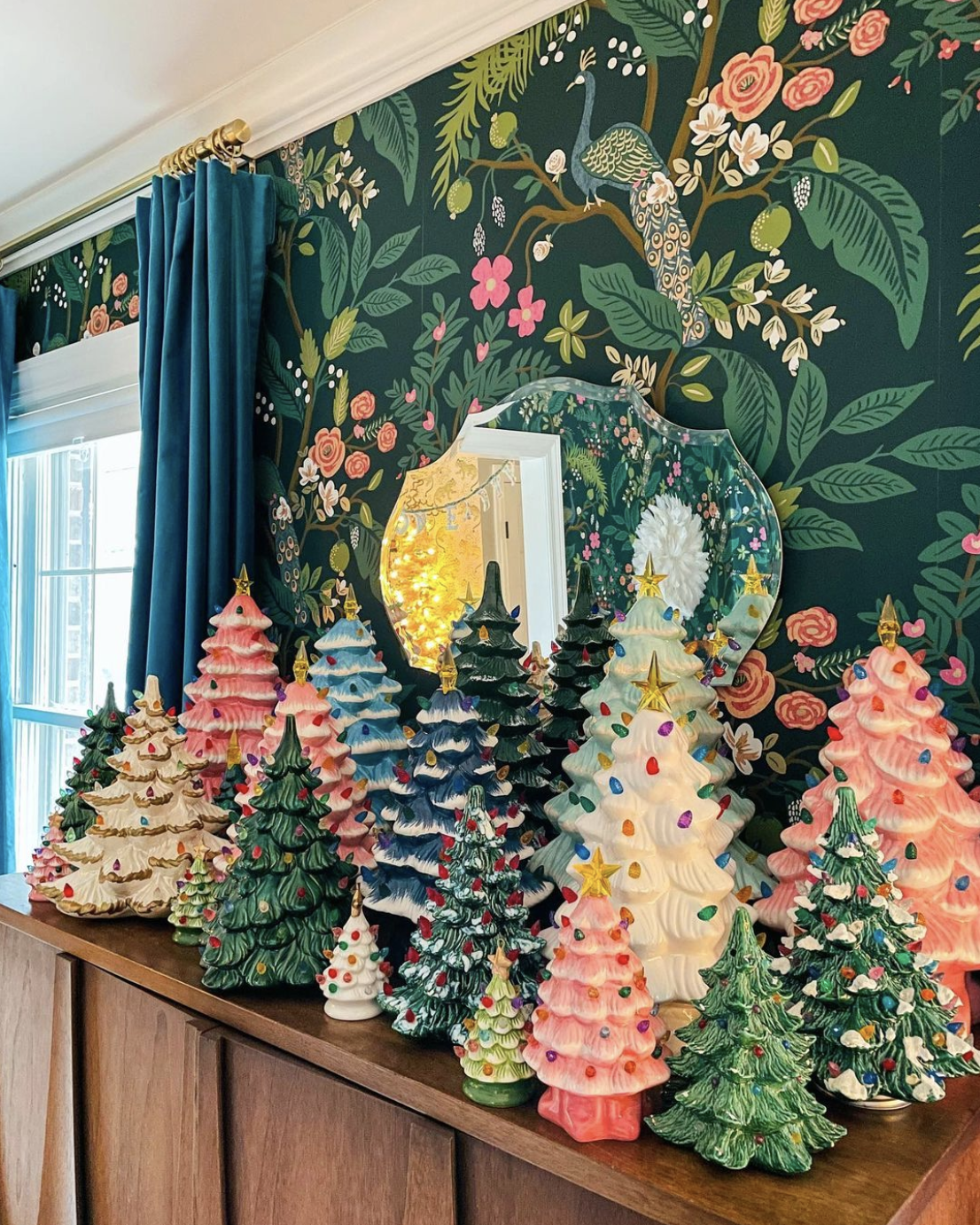 I am green with envy over this vintage tree topper collection of Sharon's Vintage Style!
Sharon says, "For the past three years now I've been displaying my vintage tree toppers, with an idea that I came up with, using different architectural pieces that I got my husband to add a wooden dowel to. It's an easy, relatively cheap and beautiful way to display them to their fullest potential."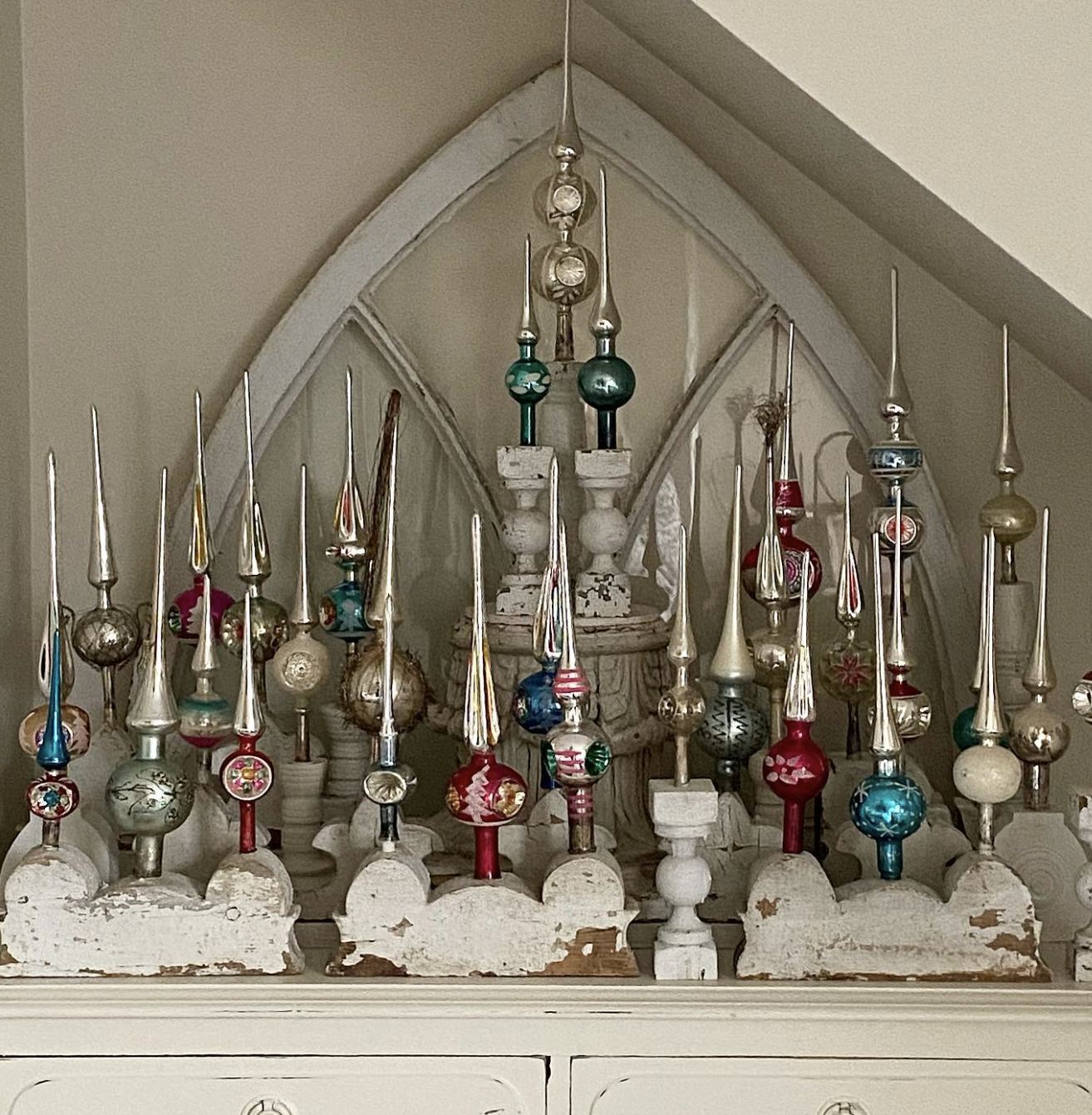 Crack the Shutters cracked the code on Christmas bannister decorating! I love the big honeycomb paper orbs with the lighted greenery.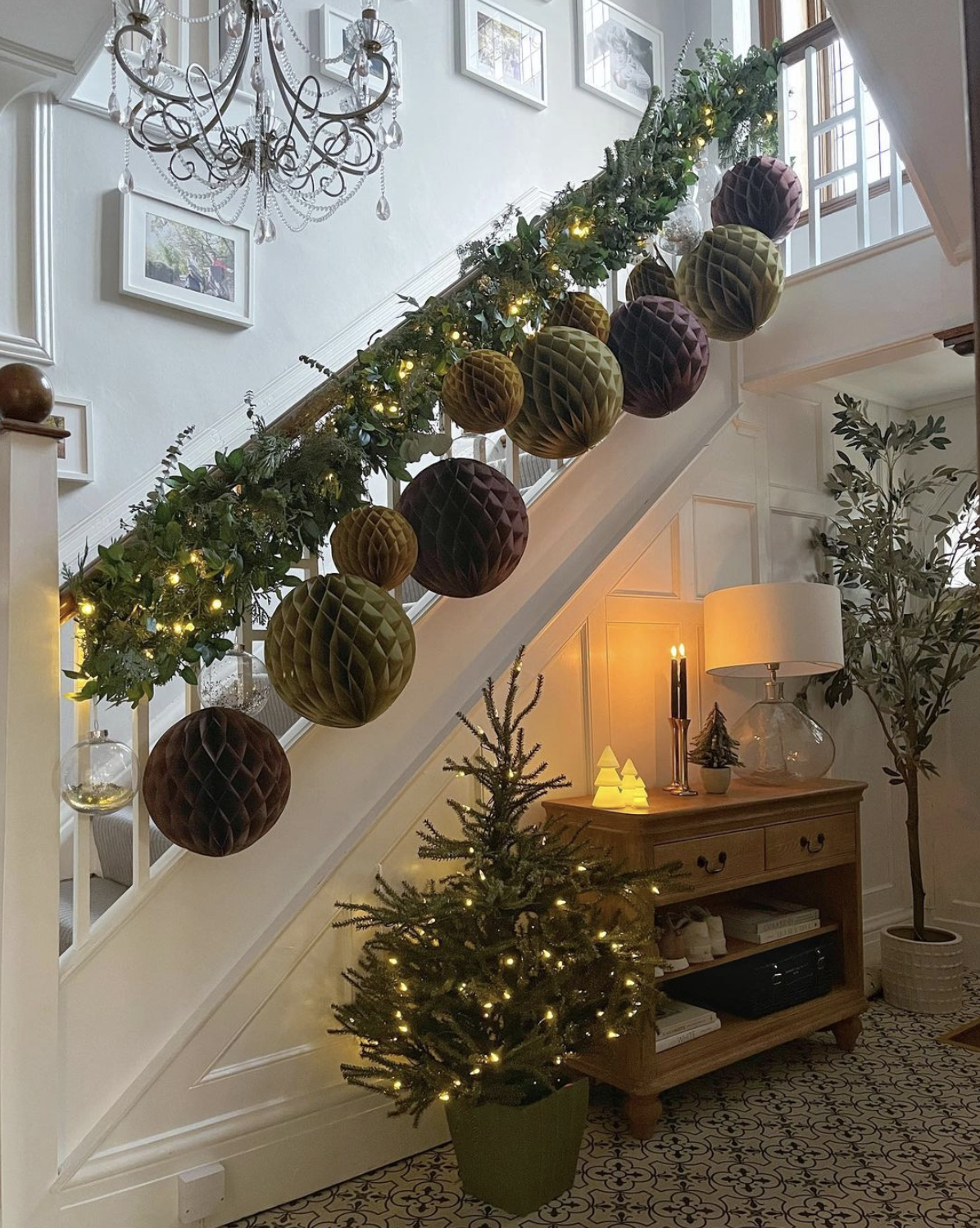 I love this assortment of different wreaths tied with ribbon and hanging from coat hooks!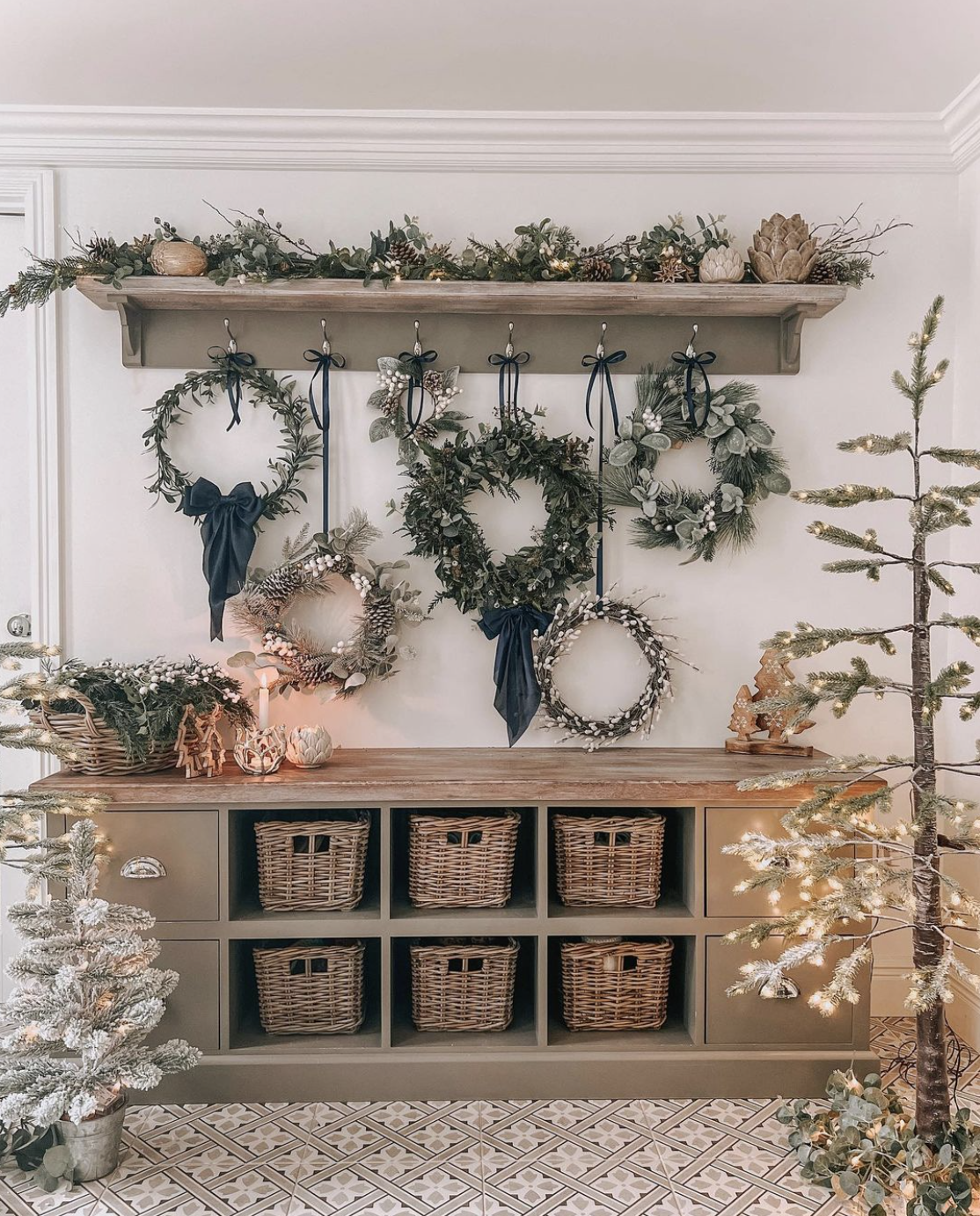 A traditional dining room gets an update with dramatic black paint and floral wallpaper from Jean Stoffer Design. It's all about the greenery and the sparkle from string lights and candles.

Steph of In With the Old Goods created this colorful winter wonderland with a mix of vintage Putz houses and green McCoy pottery.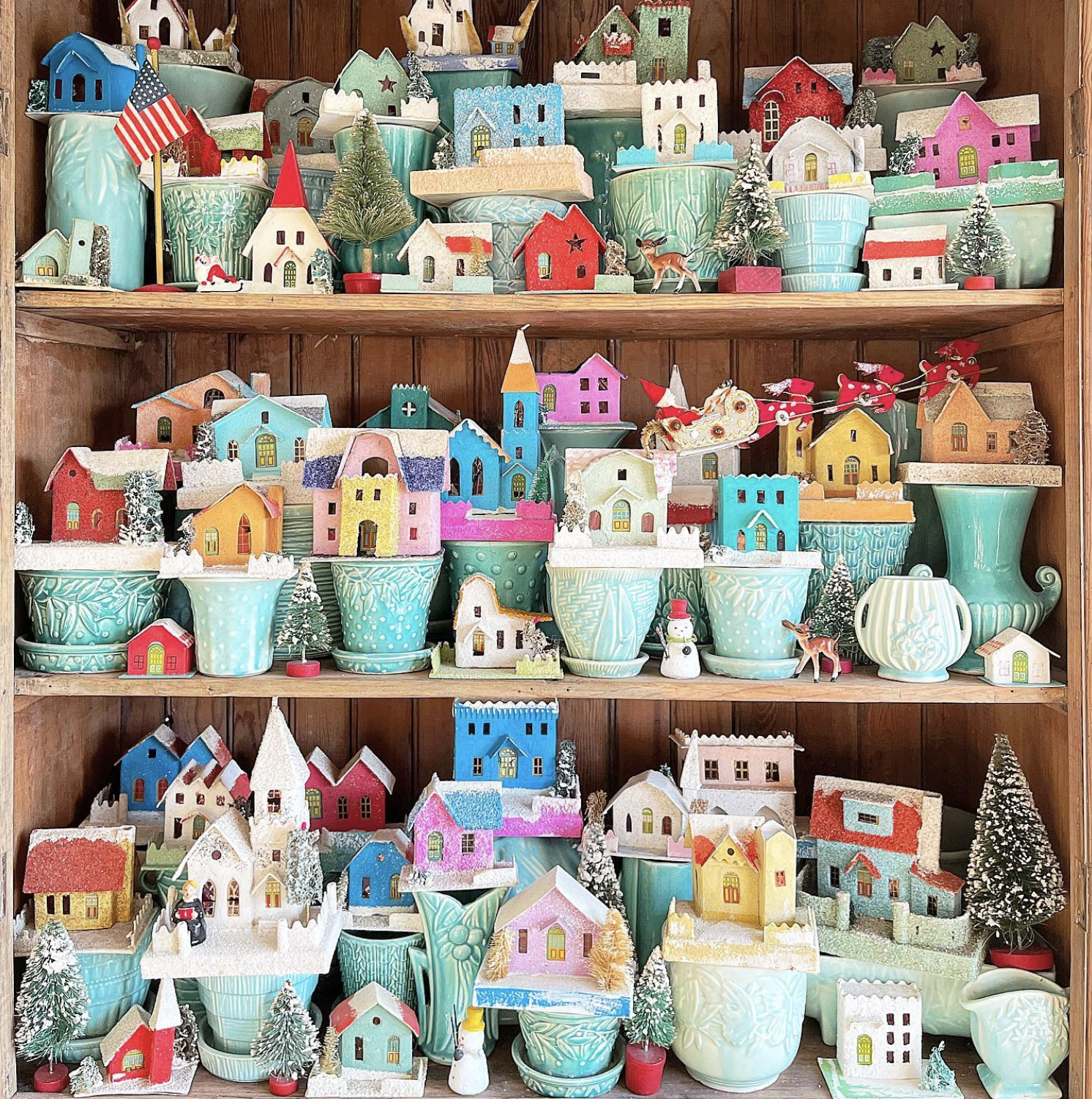 What's better than a judgy cat perched on a leopard print chair? Quite possibly that amazing tree dripping in vintage ornaments from Atlock Farm. Now let's just hope the cat can keep his paws to himself!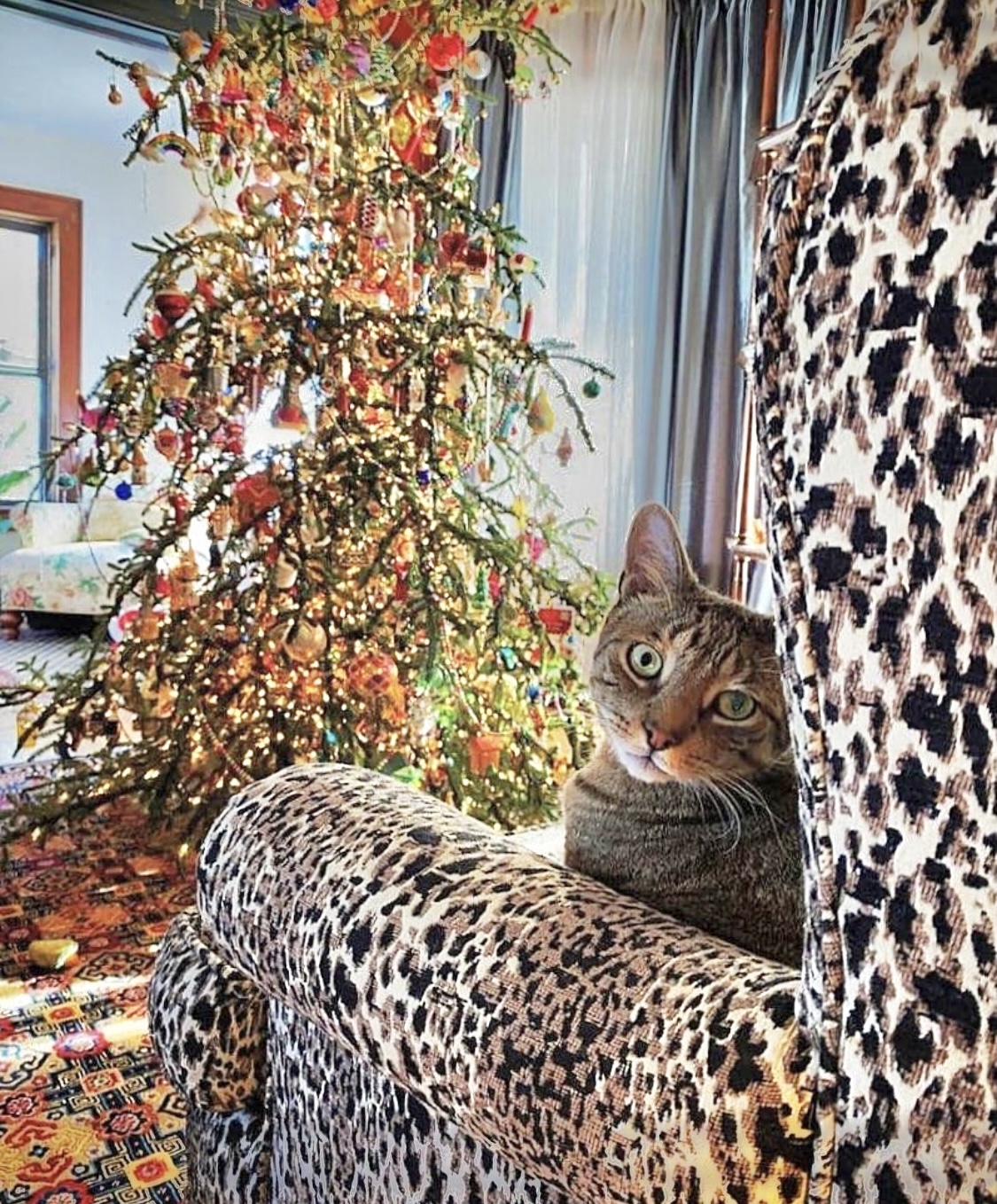 Santa can't miss this festive red door of my friend Loi Thai!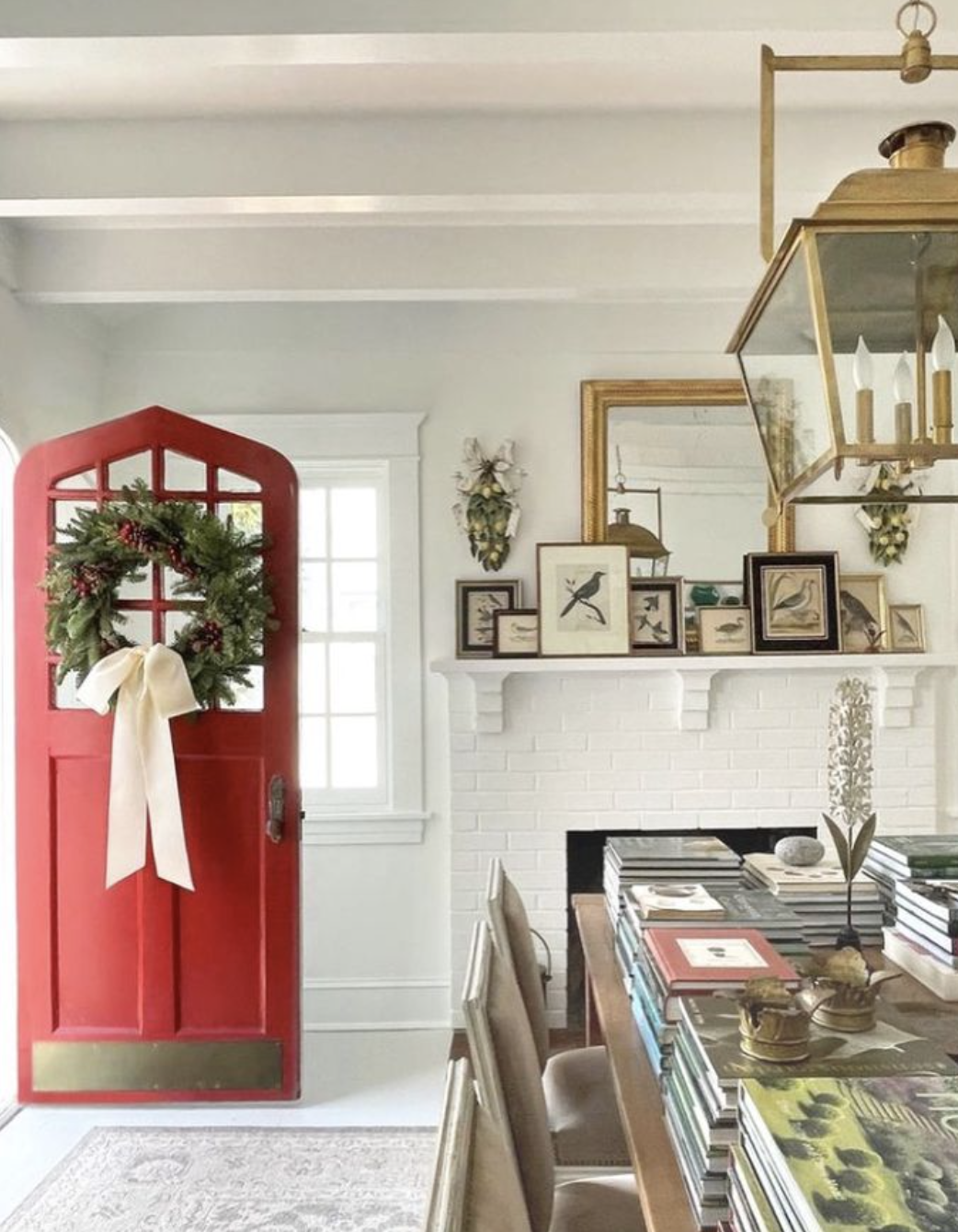 What's better than a vintage sled? Jamie of So Much Better with Age piled it with gingerbread houses and candles and displayed it on the kitchen counter!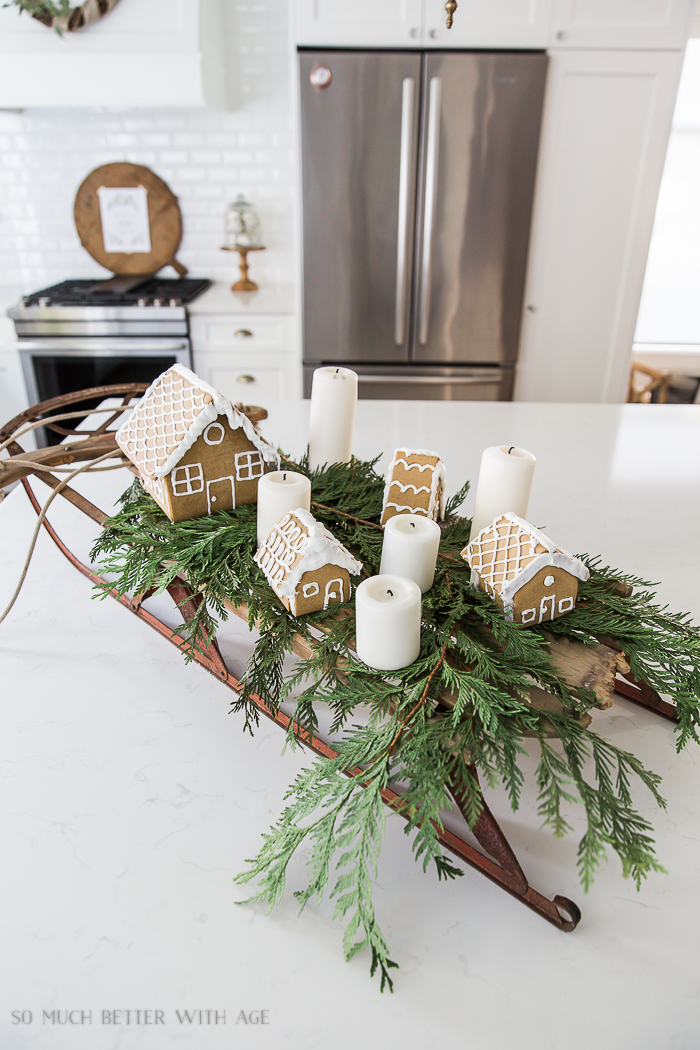 I love this hack for making cute little yule log cakes … using Yodels!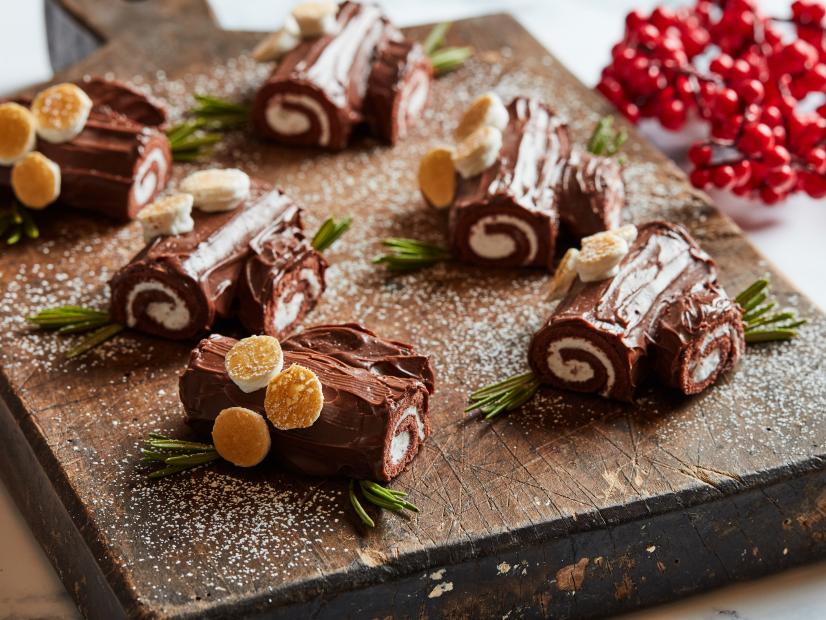 I can't write a post about stunning Christmas ideas and not include one of my own now can I?! I can't decide if I love my mantel or my dog in her little curly sheep sweater more!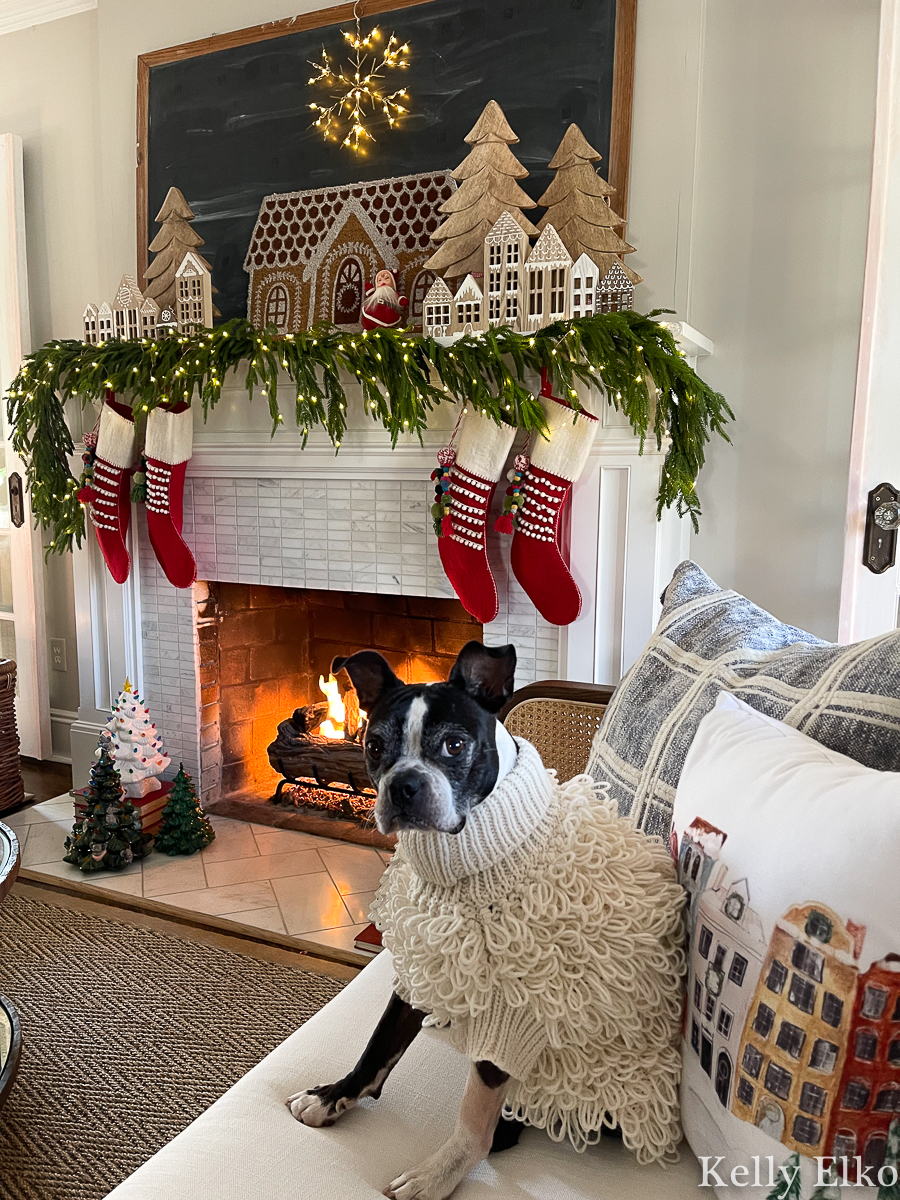 Wow, I am so inspired to recreate these looks that are Santa approved!
Do you have a favorite that has inspired you?
More creative Christmas decorating ideas below …