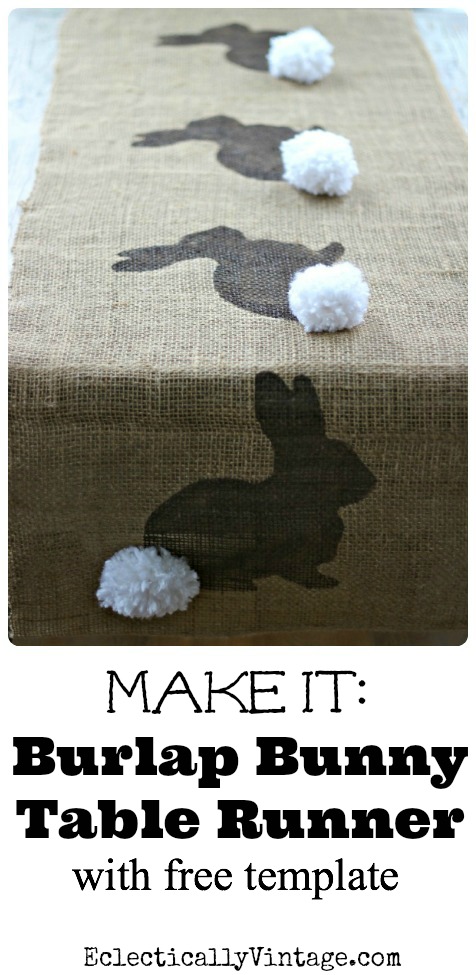 Here comes Peter Cottontail, hopping down …
my table!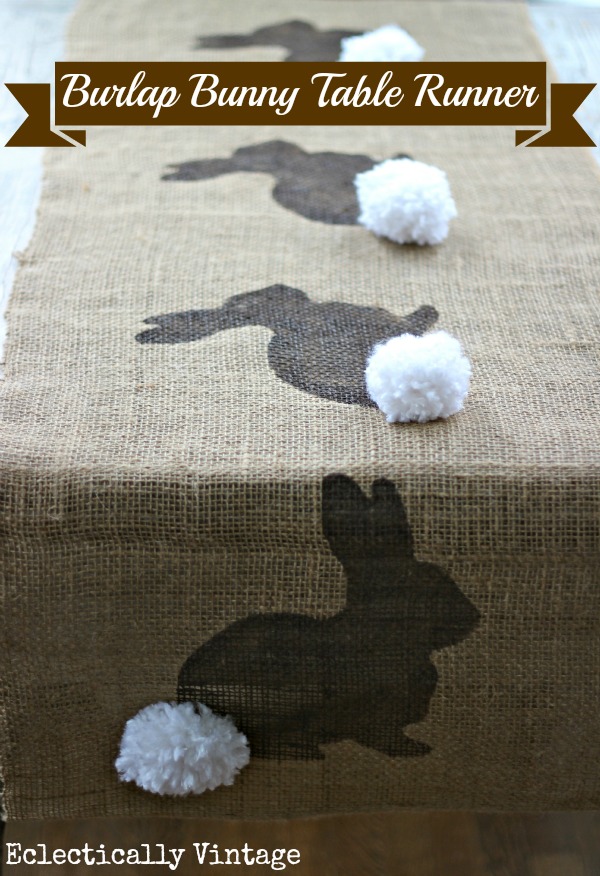 Peter Cottontail brought his family for a visit.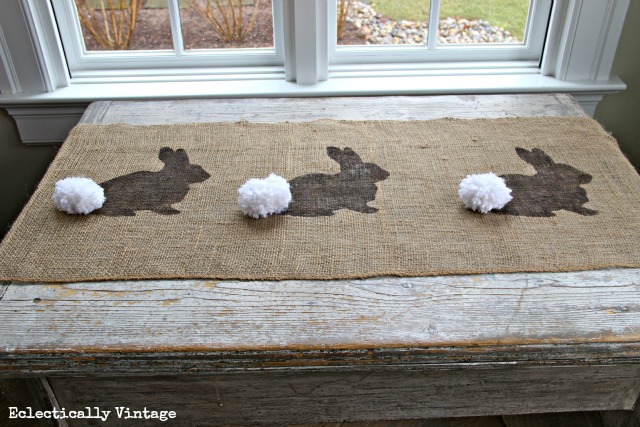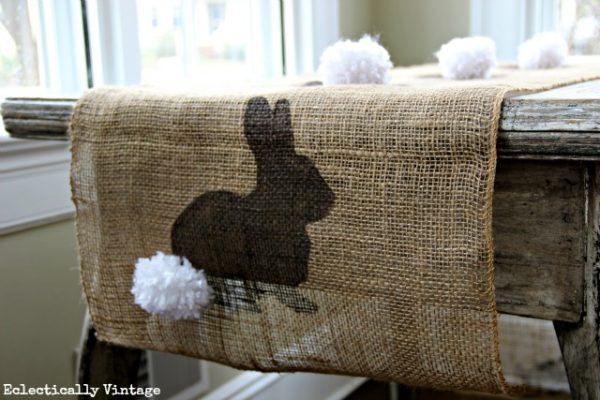 Burlap Bunny Table Runner
1) Print out a cute bunny silhouette like this one sized to your liking (I made it as big as could fit on a piece of 8 1/2″ x 11″ paper)
2) Cut out silhouette and make your own stencil by laying bunny onto stencil film and cutting out with an x-acto knife
3) Put paper bags under burlap runner like this one so paint won't bleed through
4) Pounce on brown craft paint (for chocolate bunnies)
5) Once paint is dry, add fluffy white pom pom tails (see how I made these pom poms with a fork)
6) Glue on pom pom tails (I used plain old Elmer's glue) making sure to have brown paper bags under the burlap to protect table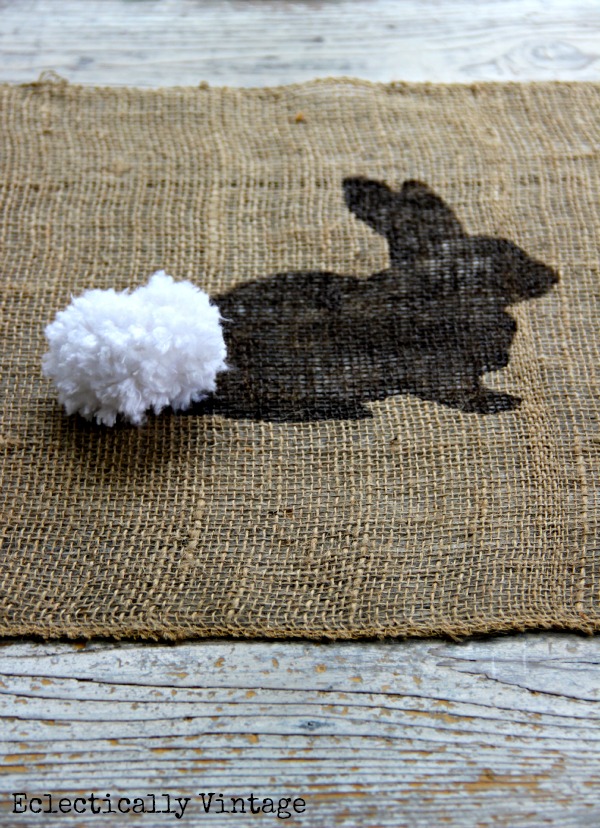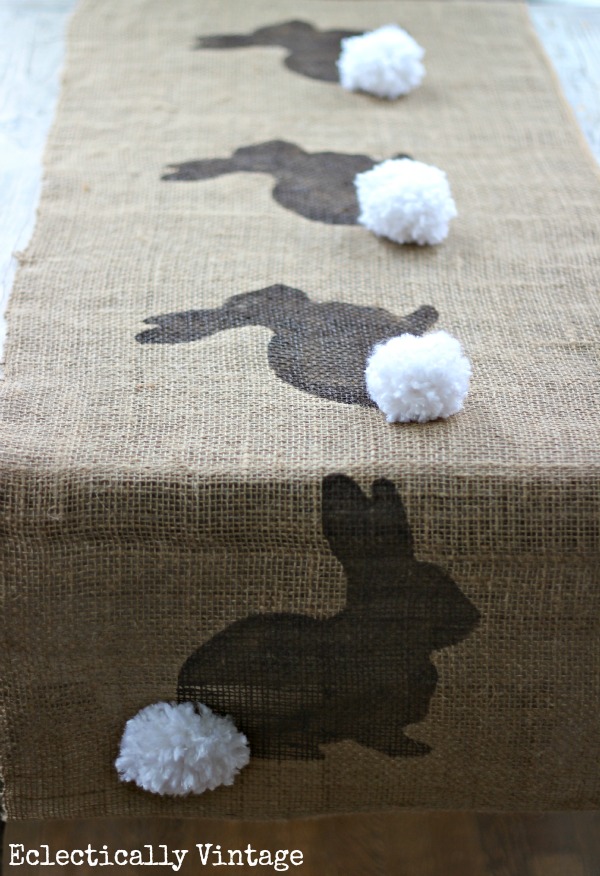 So happy Mr. McGregor didn't get his hands on these bunnies.
Miss any of my 6 Days of Spring projects – check them out!
Day 1 – Spring Mantel & DIY Egg Garland
Day 2 – Peter Cottontail Silhouette
Day 3 – Grow Your Own Centerpiece
Day 4 – DIY Designer Wrapped Soaps
Hop over to check out more fabulous spring ideas from my talented friends.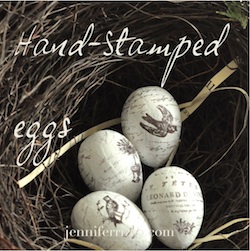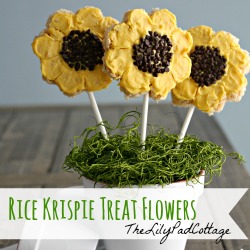 Like this?  You'll love my cute Peeps Wreath!