Burlap Bunny Table Runner
Here comes Peter Cottontail, hopping down my spring table! See how to make this adorable burlap bunny table runner complete with fluffy DIY pom pom tails that I'll show you how to make … using a fork from your utensil drawer! This fun craft will dress up your spring table and will put a smile on every bunny's faces!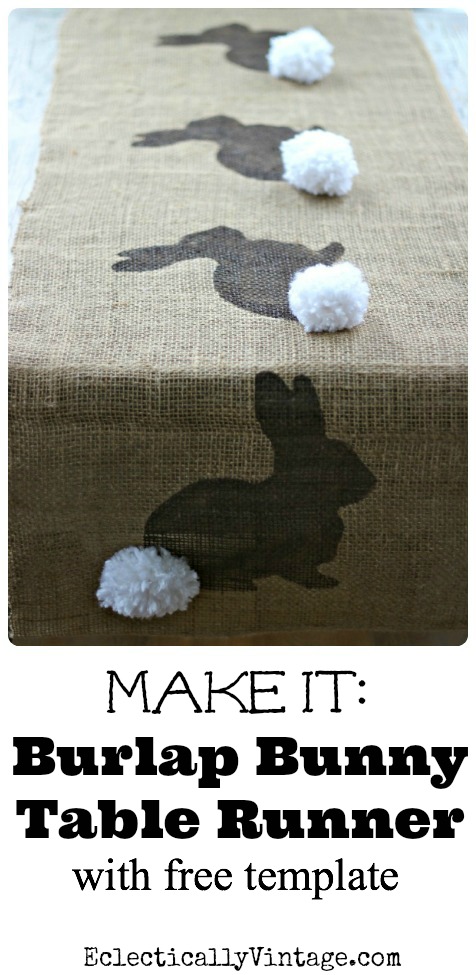 I made this bunny table runner 10 years ago and it's been a fan favorite ever since!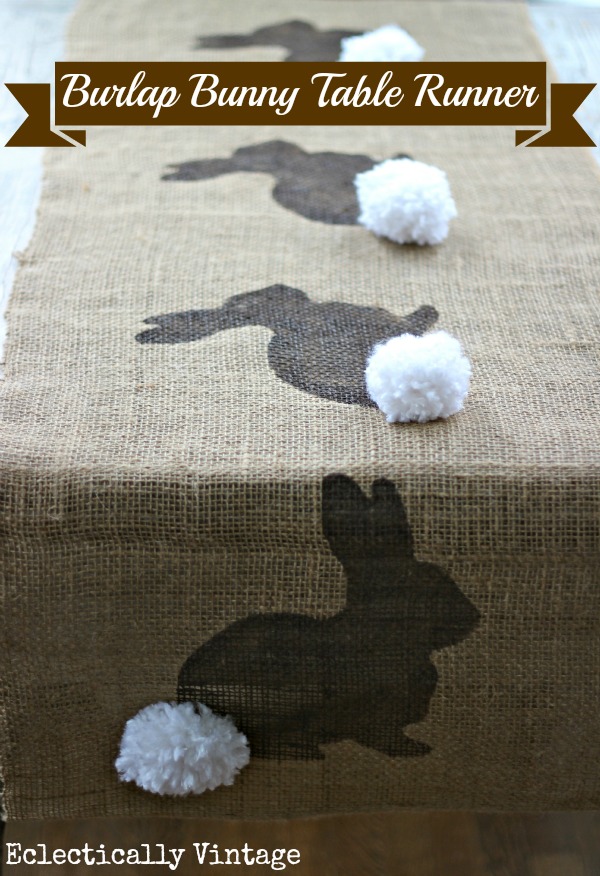 Don't forget to add a bunny to each end of your table runner!
Now, let's hop to it and make this spring table runner!
How to Make a Burlap Bunny Table Runner
This post contains affiliate links which means if you make a purchase, I may earn a small commission at no extra cost to you.
1) Print out a cute bunny silhouette like this one sized to your liking (I made it as big as could fit on a piece of 8 1/2″ x 11″ paper)
2) Cut out silhouette and make your own stencil by laying bunny onto stencil film and cutting out with an x-acto knife
4) With a pouncer, pounce on brown craft paint (for chocolate bunnies) or choose your favorite paint color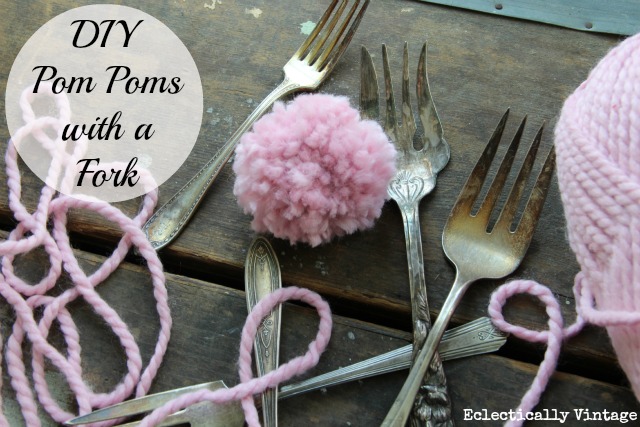 How to Make Pom Poms with a Fork!
1) Wrap fluffy white yarn around fork around 50-60 times then cut yarn (I used large serving forks to make big pom poms).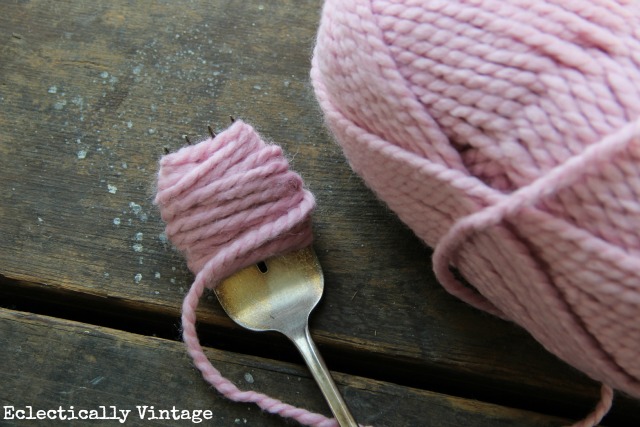 2) Cut a small piece of yarn and bring it through the center fork tines, underneath and up through the bottom of the center tine. Knot it tightly.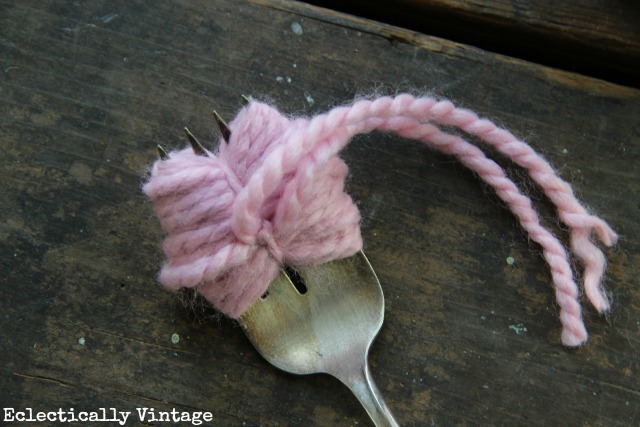 3) Remove yarn from fork and cut through each side of the pom pom loops as shown.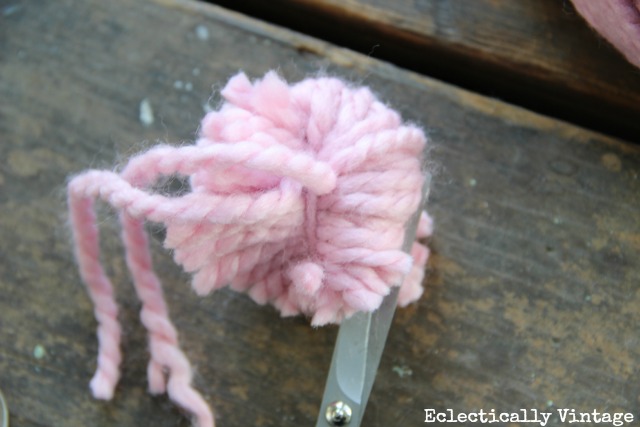 4) Cut off excess yarn and give it a good trim. Fluff with fingers.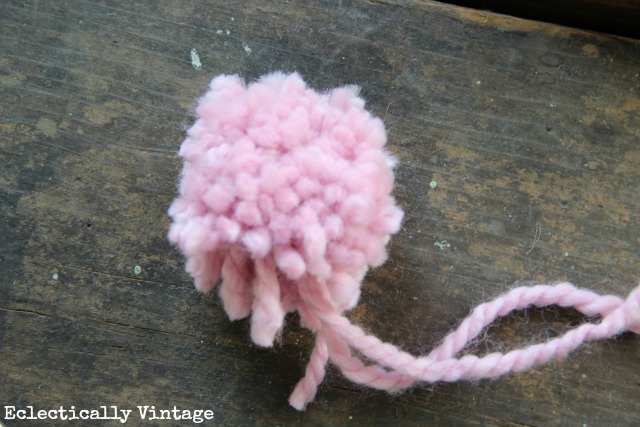 5) Glue on pom pom tails (I used plain old Elmer's glue) making sure to have brown paper bags under the burlap to protect table.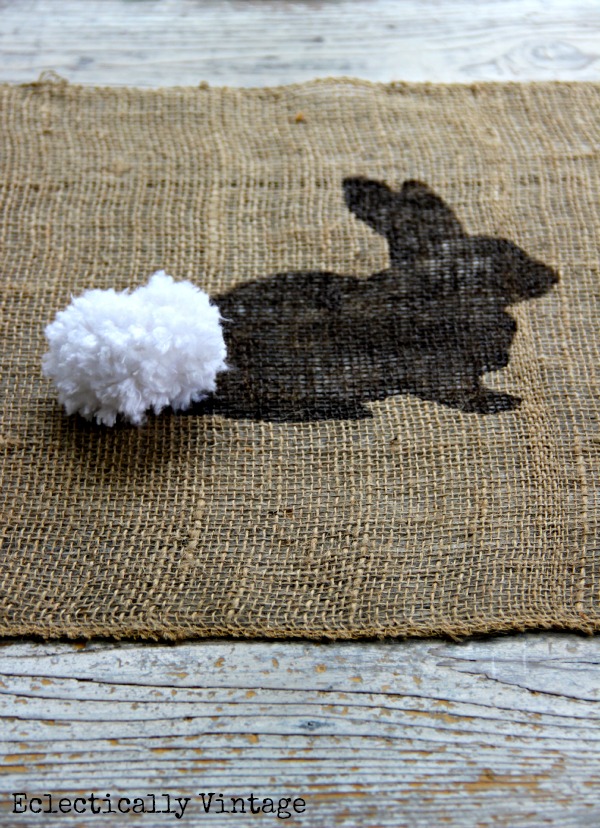 So many bunnies!
Don't love burlap? Use any fabric that you have on hand to create a one-of-a-kind work of art!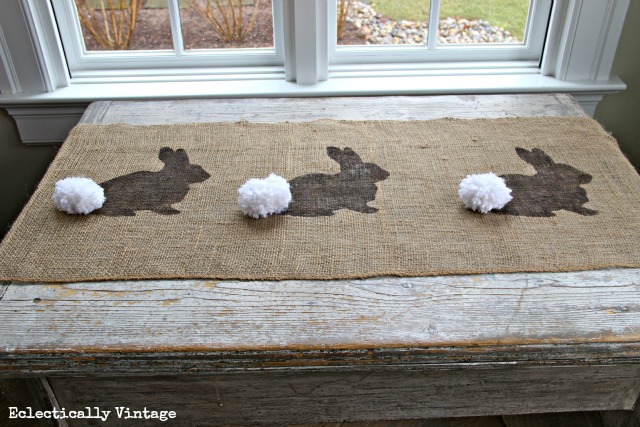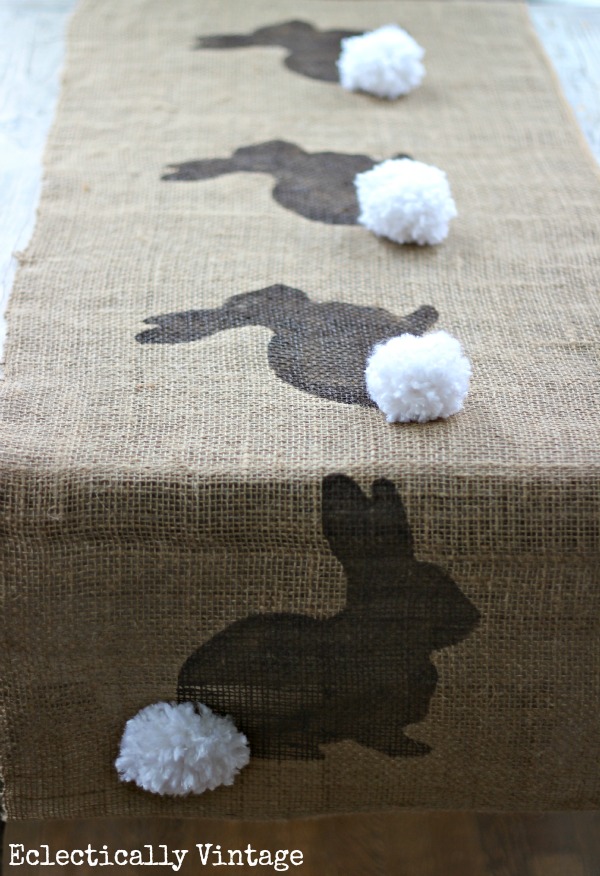 So happy Mr. McGregor didn't get his hands on these bunnies.
More Spring Ideas Below …
P.S. Serena & Lily is having an amazing 20% off sale on everything (use code: SPRING) … including all sale items … so if you've had your eye on something, now is the time to snag it.
My towels are getting a little dingy so I just ordered these bath towels with tassels!