Make DIY Gift Bags – From any Paper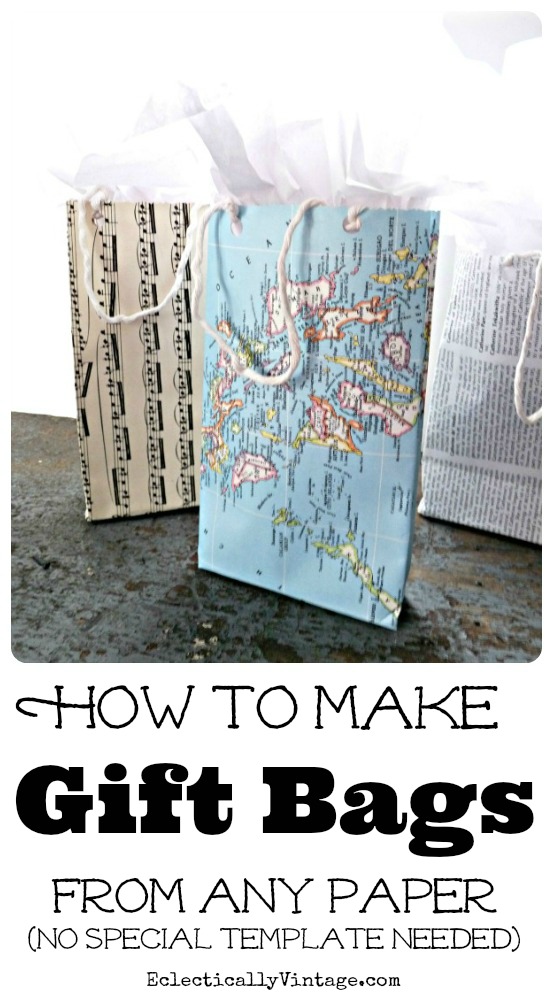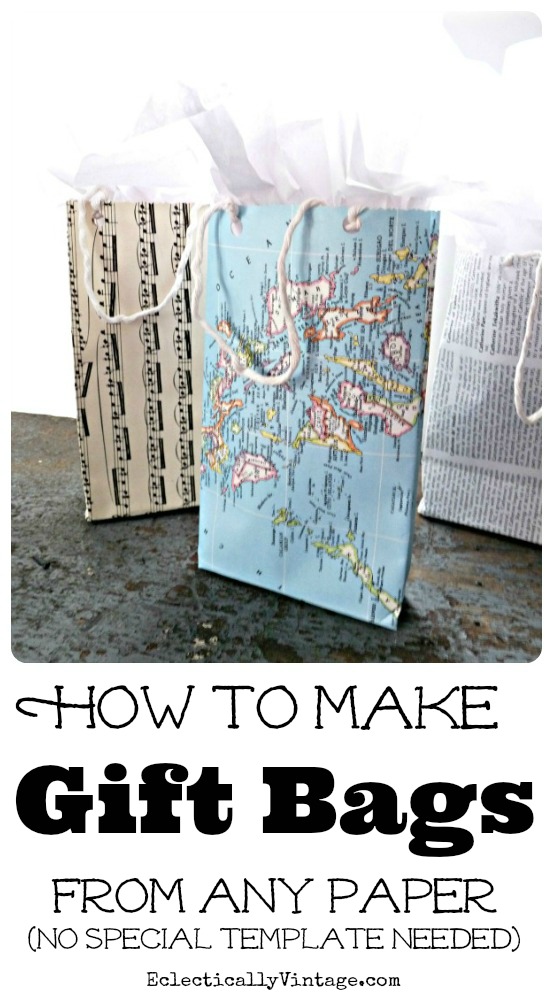 They say it's all about the presentation.
After all, isn't half the fun the anticipation of what awaits?
Cast aside that typical gift wrap and give pizazz to your gifts.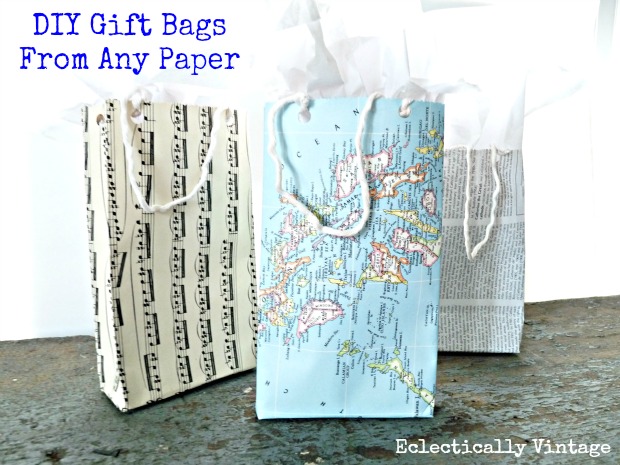 How to Make Gift Bags from Any Paper
* Get a box from the pantry (I used a rice box)
* Wrap the paper around the box like you're wrapping a gift
* Use glue stick to stick edges of paper together and a piece of tape to secure bottom of bag
* Cut a piece of cardboard a bit smaller than bottom of bag and put inside bag
* Pinch the sides of the bag to form a crease and fold the bottom flat
* Trim the top of the bag with scissors (I used decorative deckle edge scissors)
* Close bag and punch 2 sets of holes in top of bag
* Cut 2 pieces of string, twine or ribbon and knot one piece on each side of bag (total of four knots)
* Put present inside and listen to the oohs and ahhhs over your amazingly wrapped gift!
Notes:
1) Don't wrap too tightly around the box, or it will be difficult to remove the box!
2) If paper is too small, simply glue stick two pieces of paper together before wrapping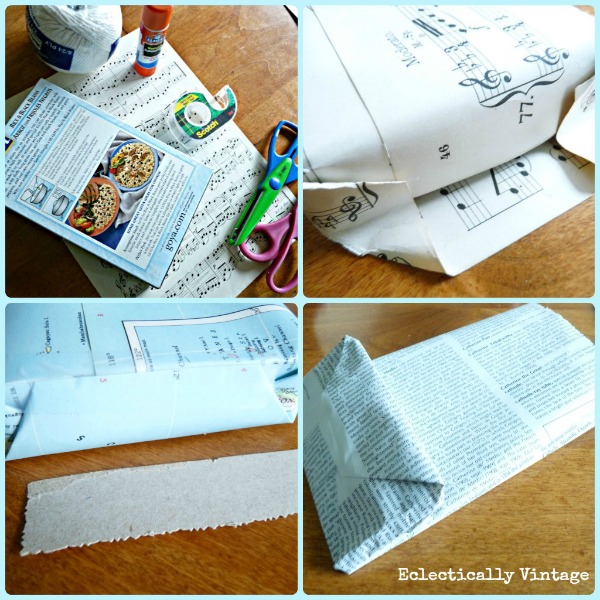 Here's to anticipation and presentation.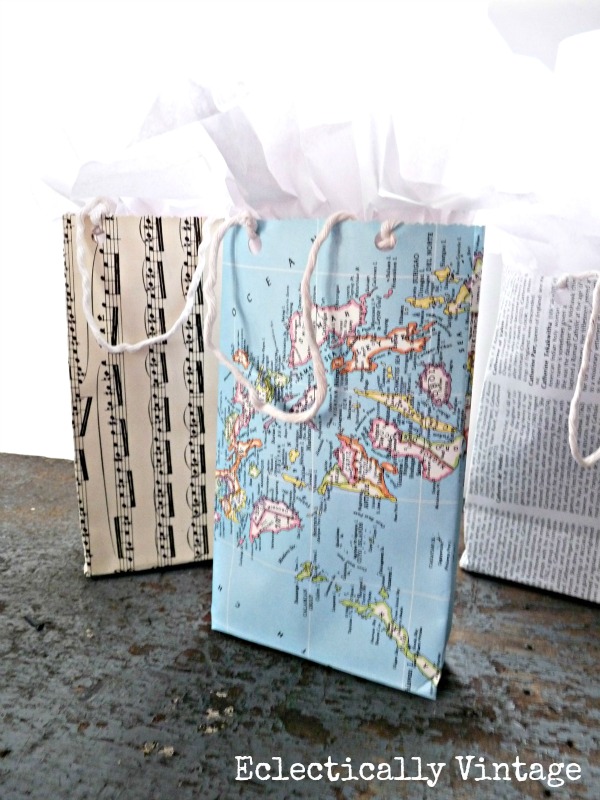 And it is definitely better to give than to receive.
But I wouldn't complain if someone gave me something wrapped up in one of these …
just saying!
Love this idea – you'll want to check out my Paper Bag Gift Bags – they are so fun!
Check out all of my Simple Projects.