I Scored at the Thrift Store – Window to My Soul
I told you my sad saga about not getting to keep any of the fabulous, old, vintage, chippy, cool attached hardware, windows when we redid our house.
Can you tell I'm still bitter!
Anyway, finding this little beauty has helped make my bitterness go away (well, not completely but it's a start)!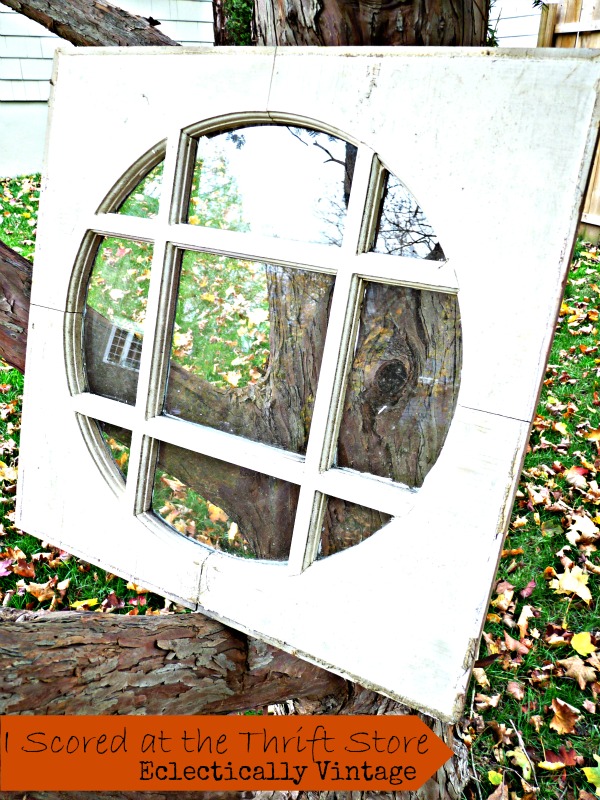 I mean, just look at her.
She's got a sparkling personality …
a round, angelic face …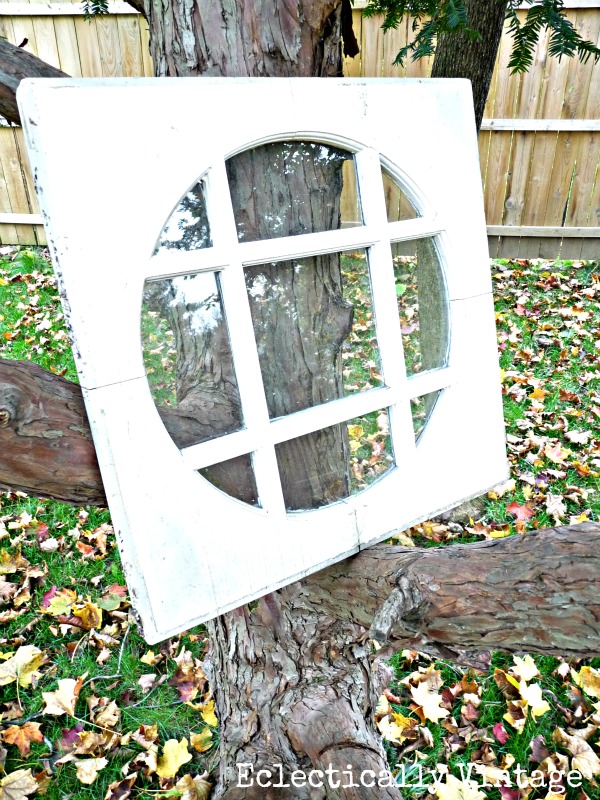 and anyone that can make me forget about the ones that got away is a keeper.
Best part – she was a mere $5!
Are you still bitter about the one that got away?
Check out all of my Scored from the Thrift Store scores.
Sharing Here:
Savvy Southern Style, At the Picket Fence, French Country Cottage
Common Ground,  The Charm of Home, Funky Junk Interiors