3 friends from across the country – coming together on one fabulous blog.
That's 11 Magnolia Lane.
Christy was lucky enough to rent …
(my rentals never looked like this)
this fabulous house when she lived in North Carolina.
Welcome to this 1915 Colonial Revival with charming details including the unique sidelights and shutter hardware.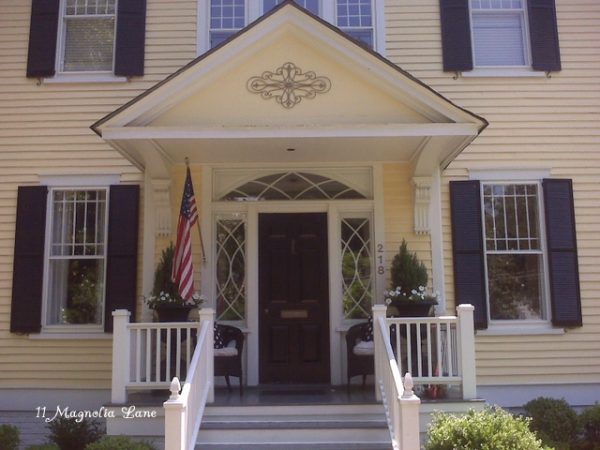 The counters are fabulous but if I could, I'd eat off of those amazing floors!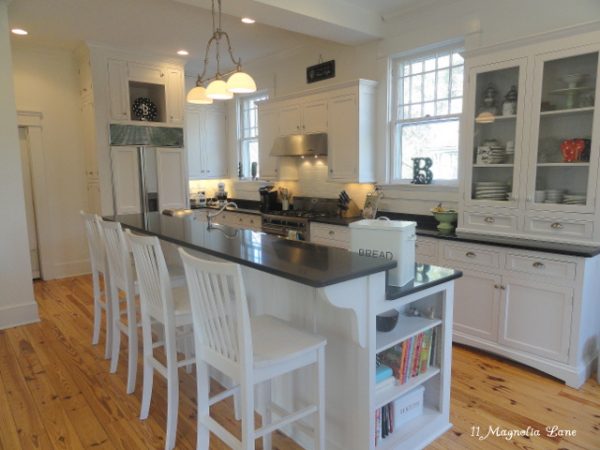 This girl is organized – check out her chip clips.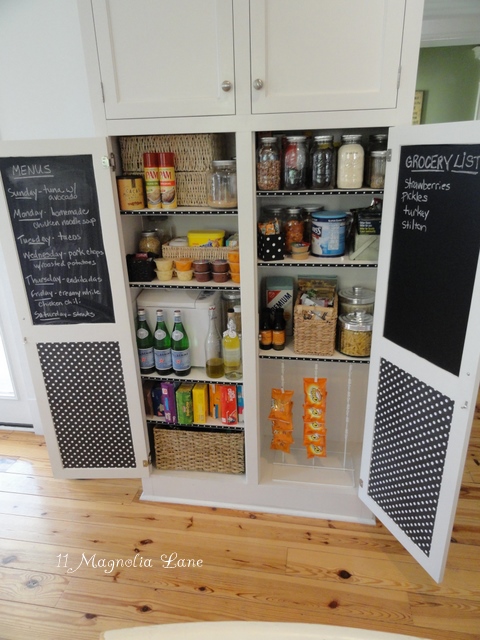 Looks like this yard was ripped straight from a Southern plantation.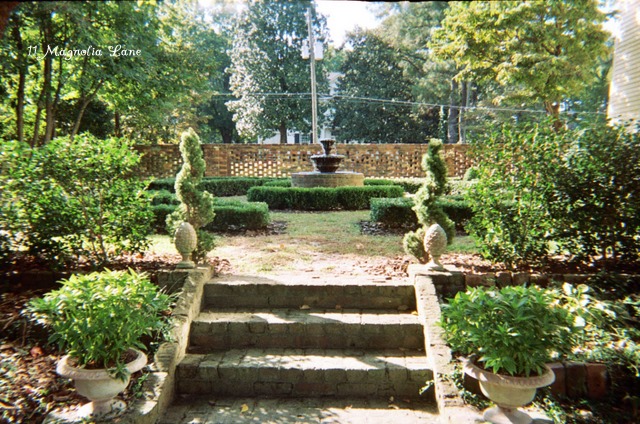 And doesn't every southern house need a screened in porch (and a cute vintage table set)?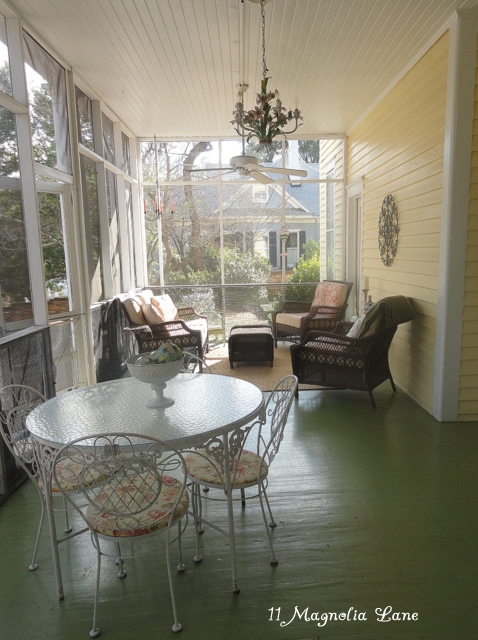 What a great shared space and perfect use of an often overlooked area.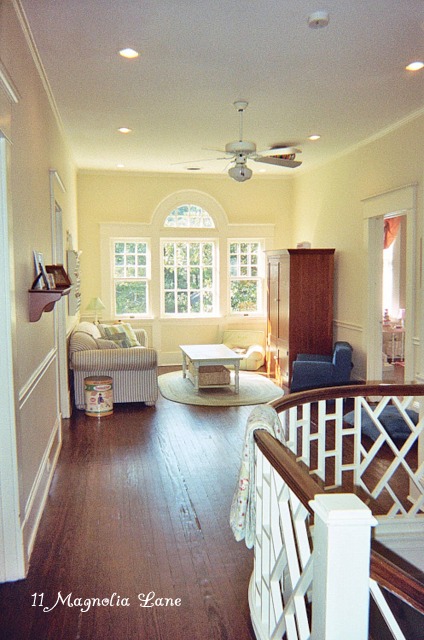 Those railings!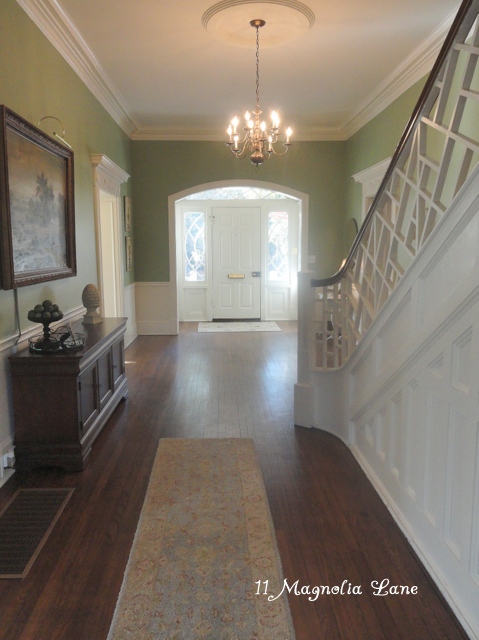 Check out the leaded glass window – perfect spot to mix up a cocktail.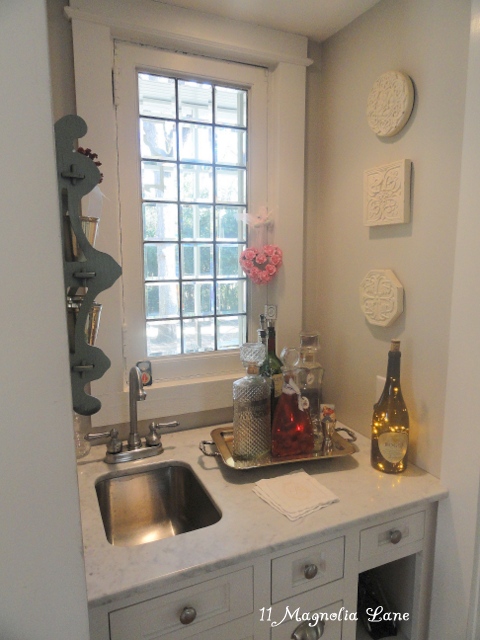 Those huge windows are so dramatic.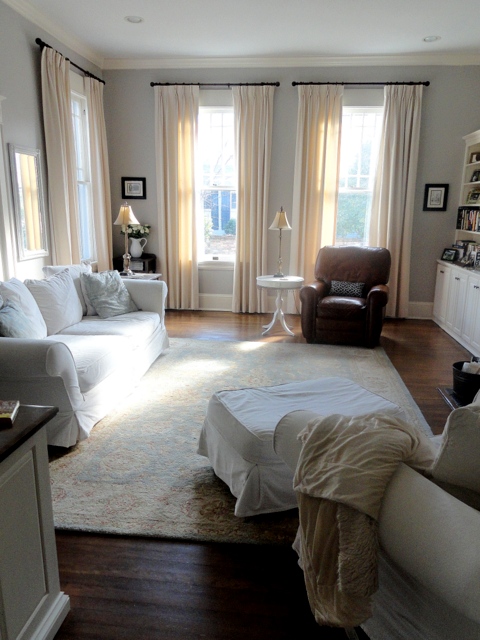 There's even a dollhouse …
which officially makes this the best rental house ever!
Christy has since moved but her new house is equally fabulous as can be seen by her numbered chairs.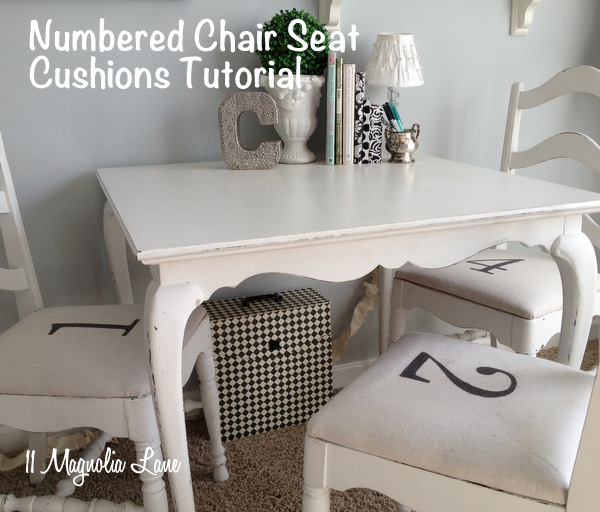 You've got to meet Christy, Terry and Amy and check out their fabulous blog 11 Magnolia Lane.
See more of Chrisy's House Tour and meet Terry and Amy and their threesome blog at 11 Magnolia Lane.
This is just one of many fabulous Exceptionally Eclectic House Tours – check them out.