Ghost of Christmas Past – 7 Years of My Favorite Christmas Decorating Ideas
Back in 2011 I started this blog and during I've built up so much content over the years from DIY to gardening to recipes to seasonal decorating ideas.
I thought it would be fun to hop on Santa's sleigh to take a journey with the ghost of Christmas past to see how my style has changed and to revisit some of my favorite creative Christmas decorating ideas that I'm still in love with today.
Be sure to click on each full Christmas home tour to see so much more!
Christmas 2011 was the year of my ladder Christmas tree (and also the year of bad photography)!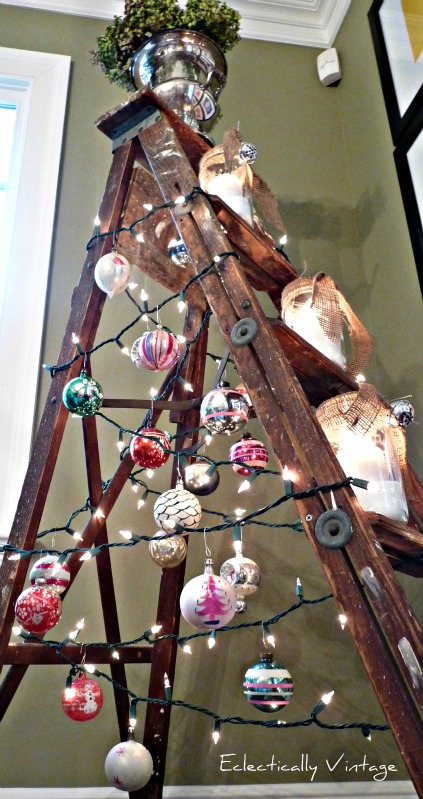 It was a marshmallow world in the winter when I made this fun marshmallow wreath.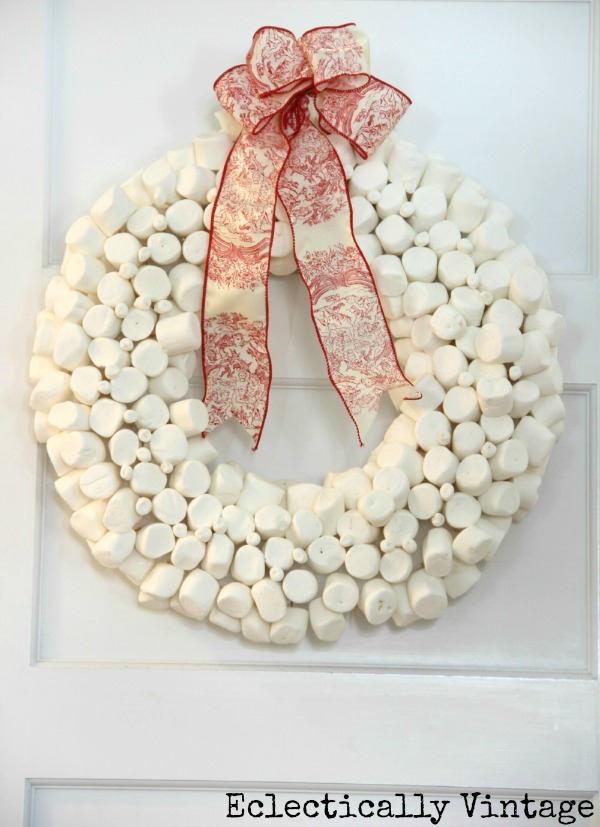 I made tons of these snowy mason jar candles.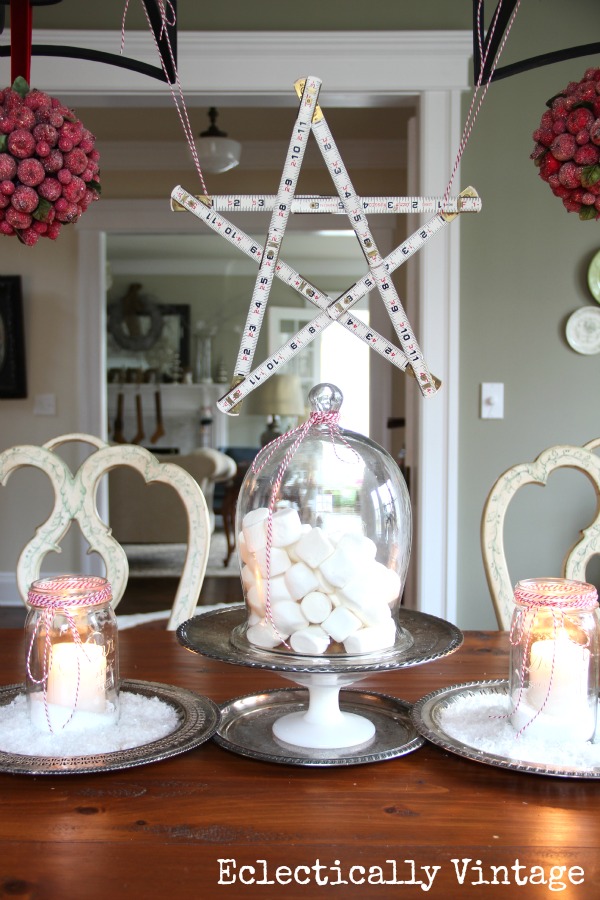 If you need a good chuckle, check out my 2011 Christmas Home Tour HERE (I warn you, I was put on Santa's naughty list for the horrible photos).
Now let's jump into 2012 and a simple branch holding vintage ornaments over my kitchen window.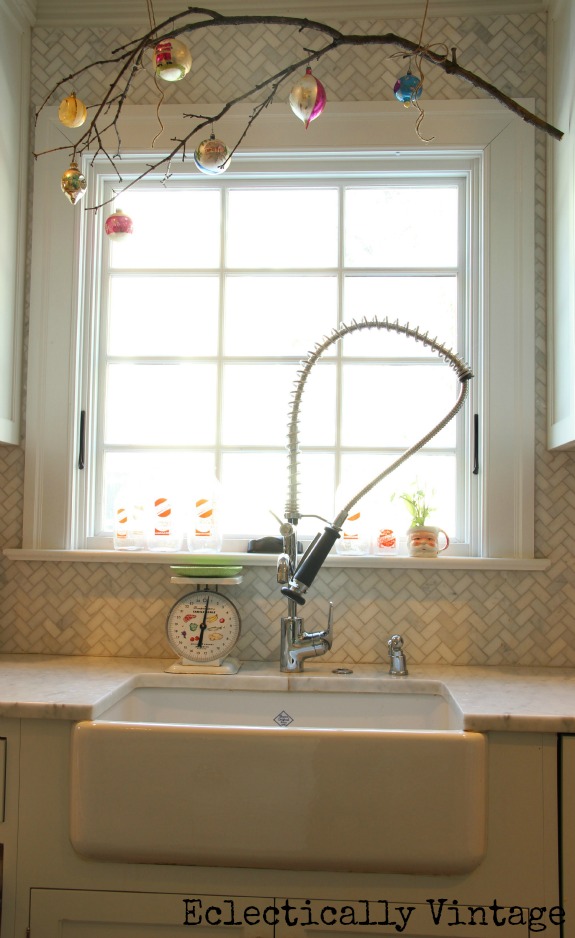 My husband's childhood shovel became my backdoor wreath.
Even my vintage dress maker form got decked out for the party.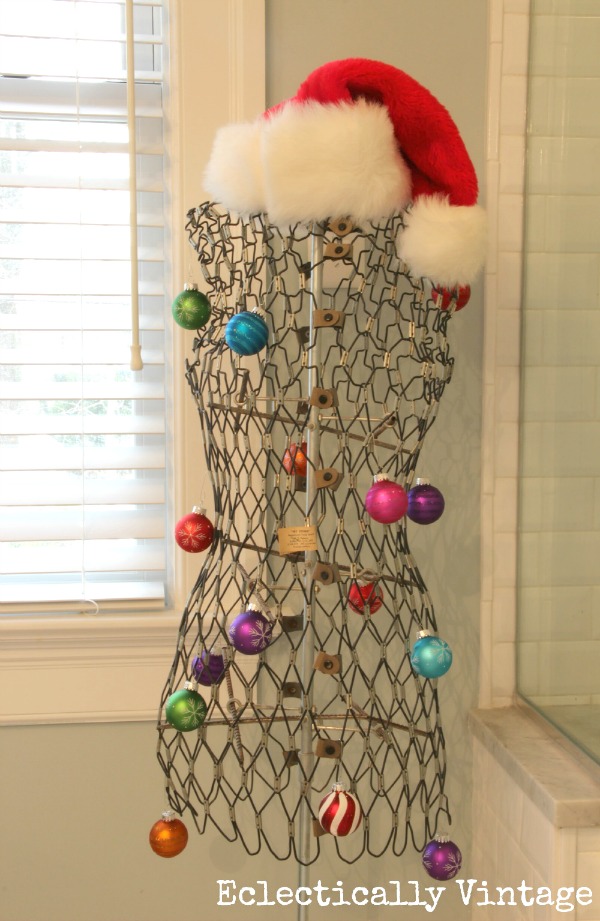 I really loved this mason jar Christmas tree including upside down mason jar tree topper and mason jar ornaments holding marshmallows and cookies.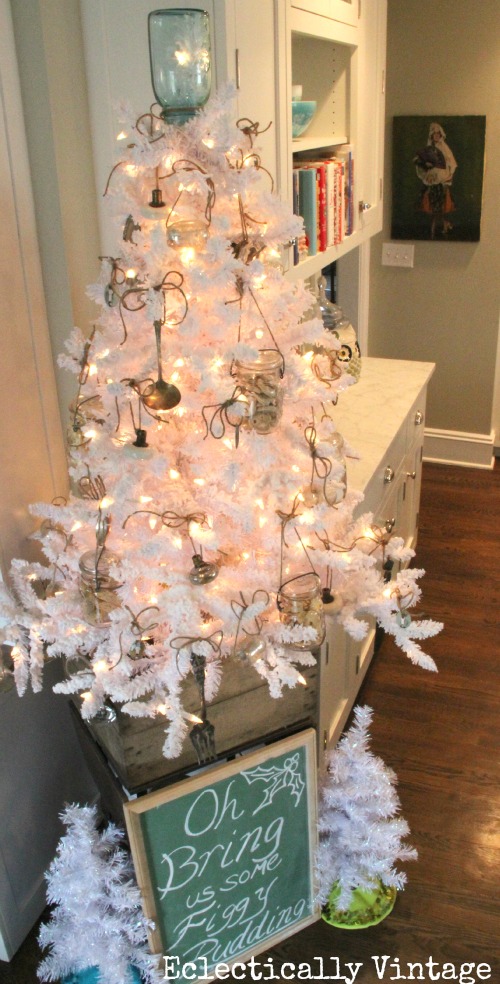 See my 2012 Christmas Home Tour HERE for more ideas.
Now we will move into 2013 and my winter snow globe jars.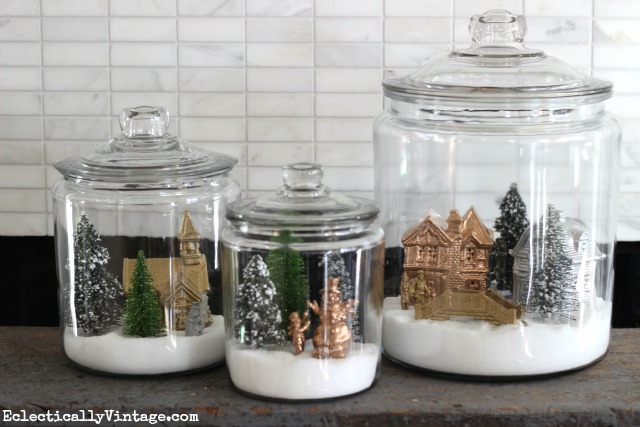 Blue mason jars turned into a cute Advent calendar for my girls.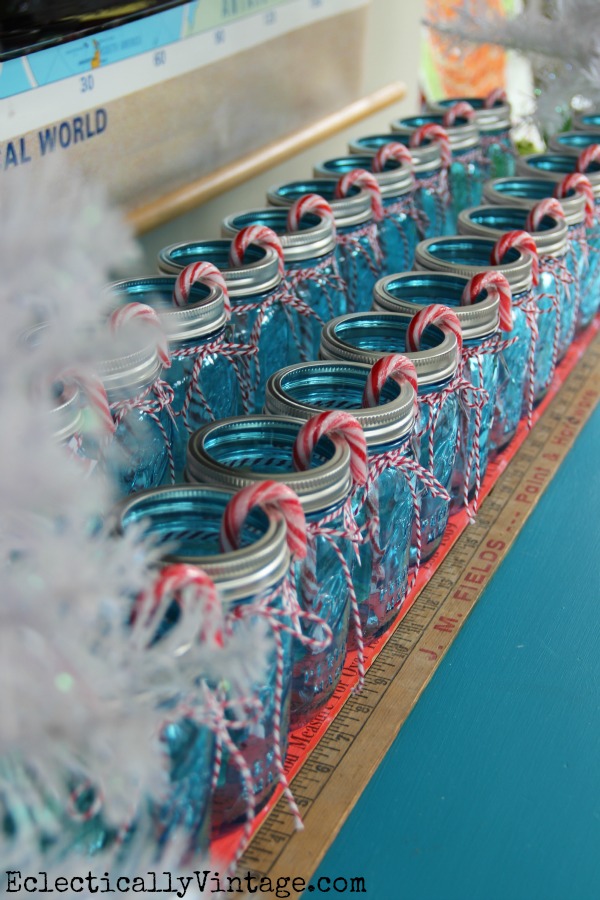 Snowflake ornaments tacked to old windows made for a festive dining room.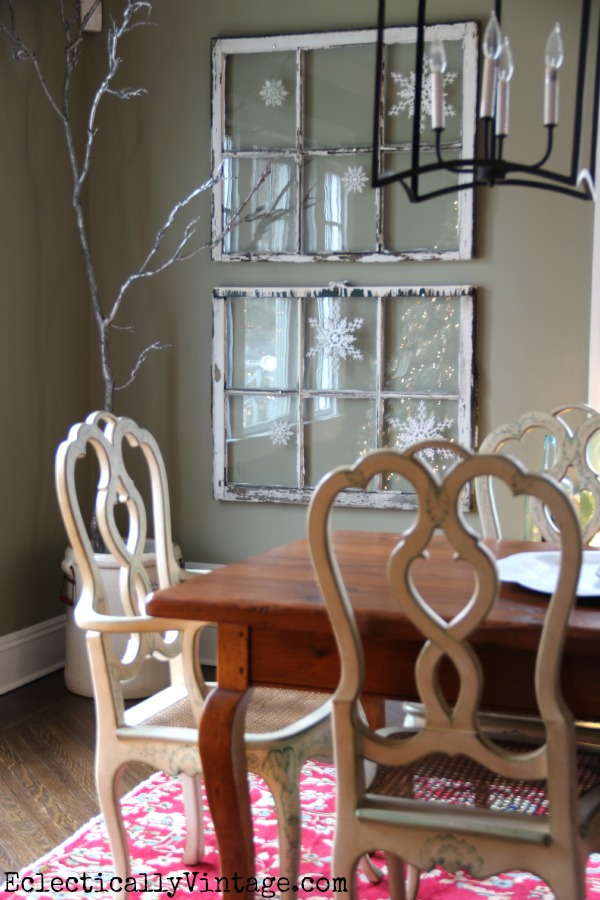 See more of my 2013 Christmas Home Tour HERE.
2014 when I made these personalized grain sacks for my girls.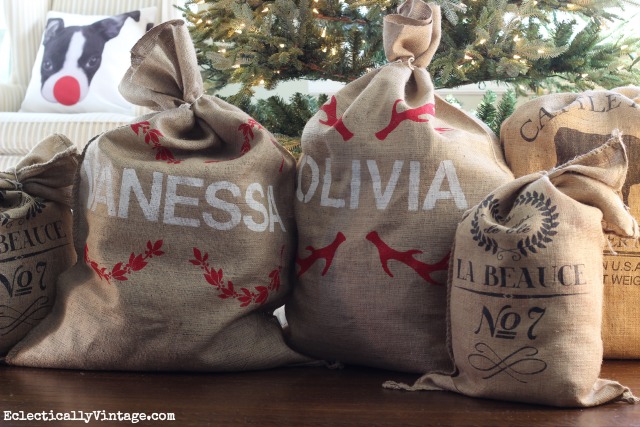 An old wagon under the tree holds a frosty winter village.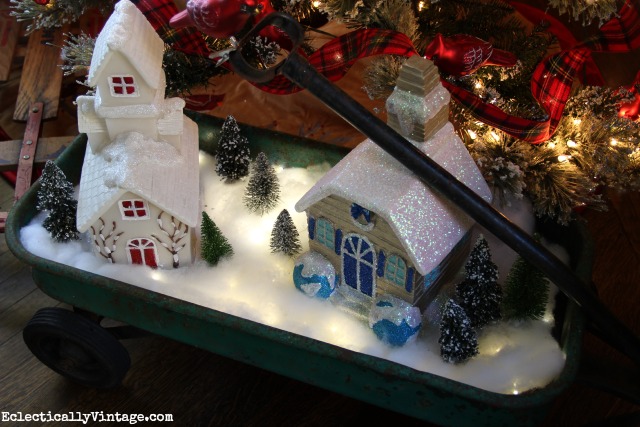 Not a creature was stirring on my staircase.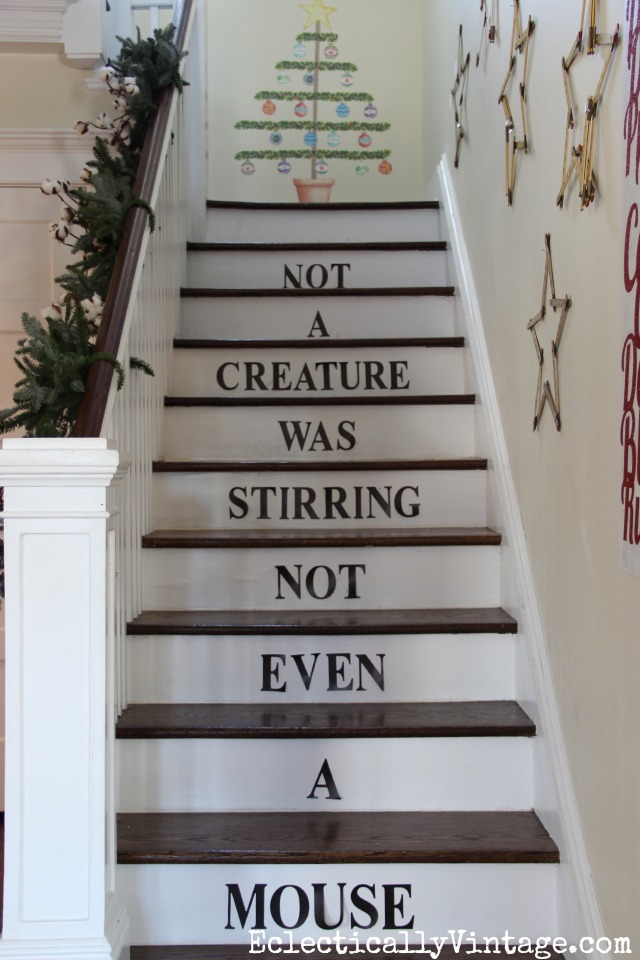 See my 2014 Christmas Home Tour HERE.
Moving on to 2015 when I forced bulbs for a natural centerpiece.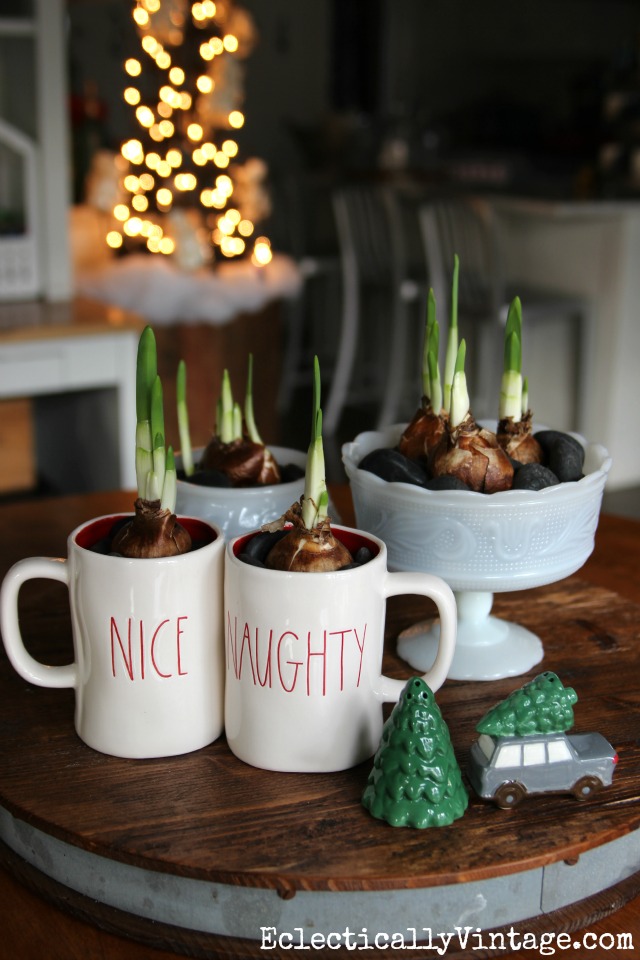 I whipped up this winter village wreath.
One of my favorite centerpieces tucked into an old Pepsi crate.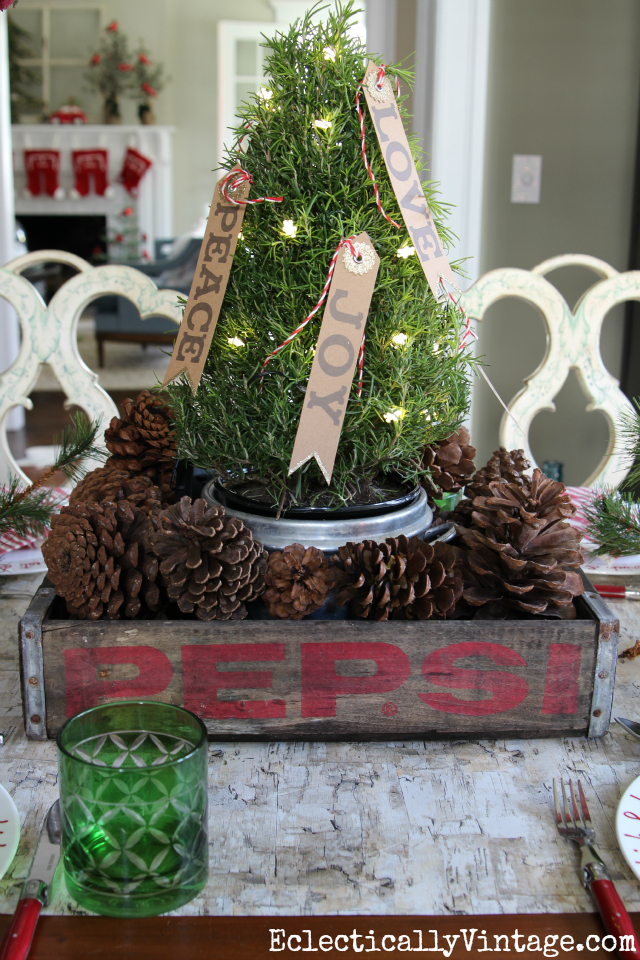 A bottle holder turned into a unique Christmas tree.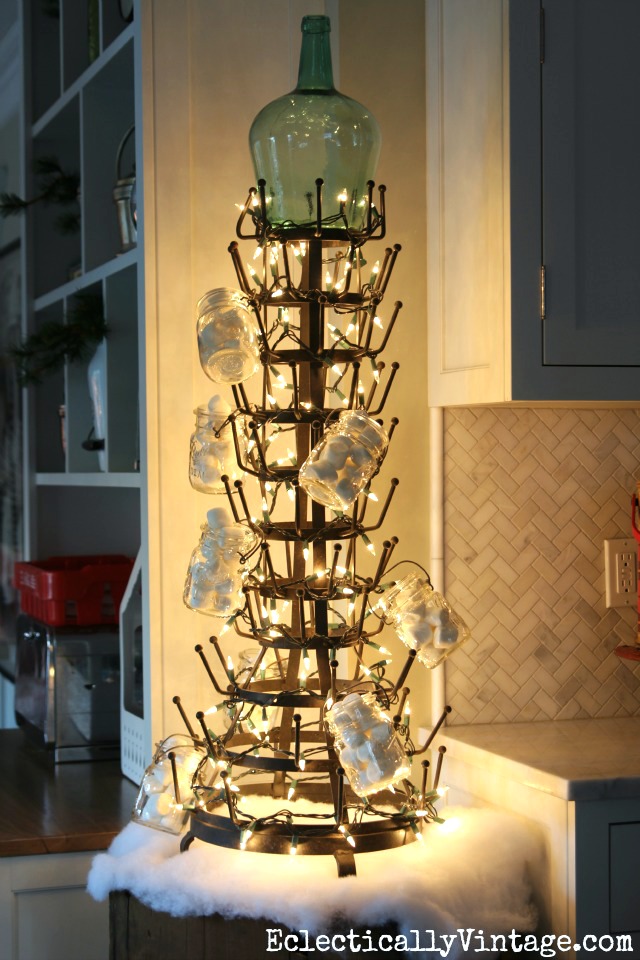 Don't miss my 2015 Christmas Home Tour HERE.
2016 brought about my name change from Eclectically Vintage to Kelly Elko and this winter wonderland on a tiered tray.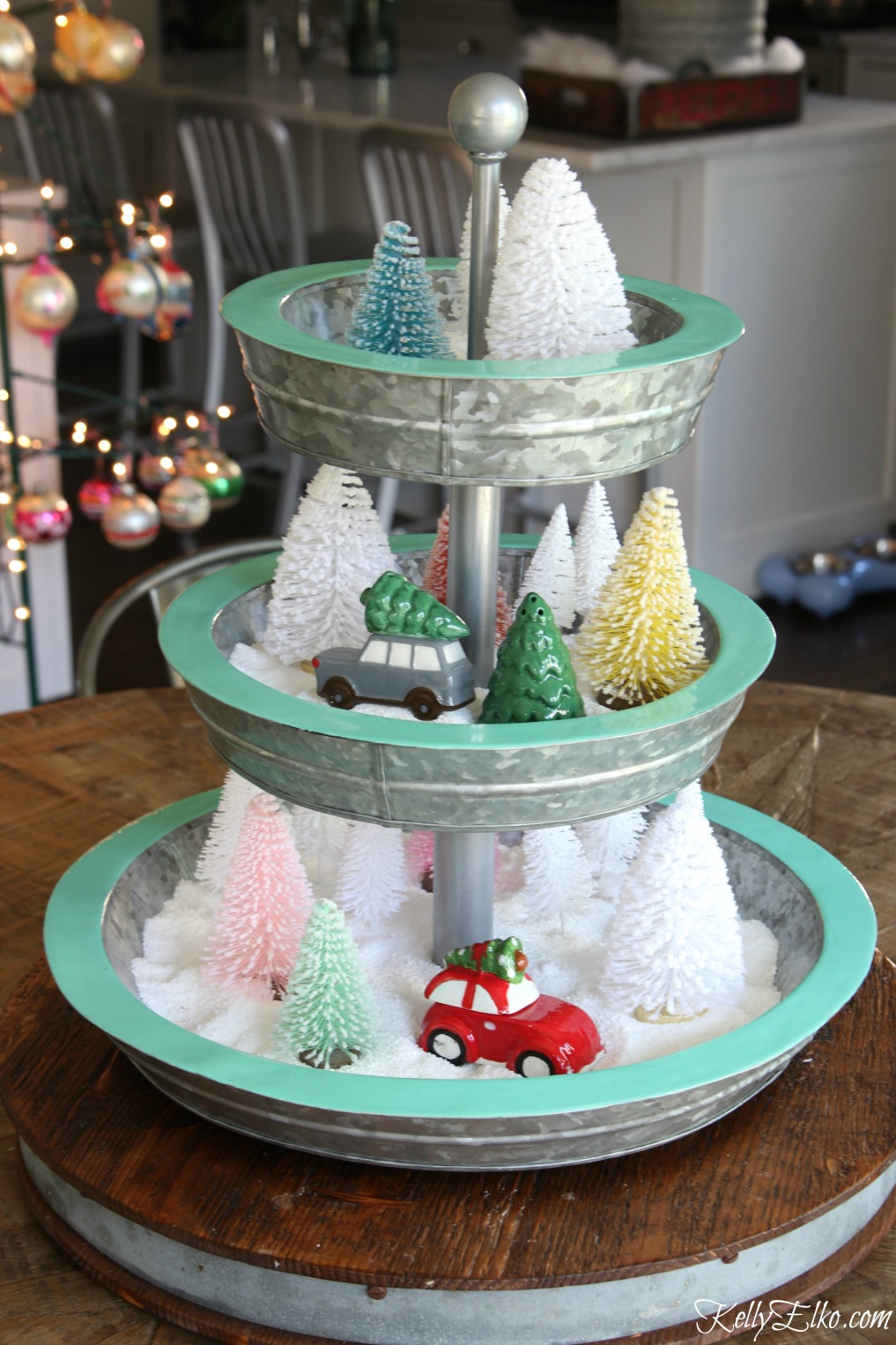 Fairy light jars are magical and the secret is these remote controlled lights so you hide the battery pack.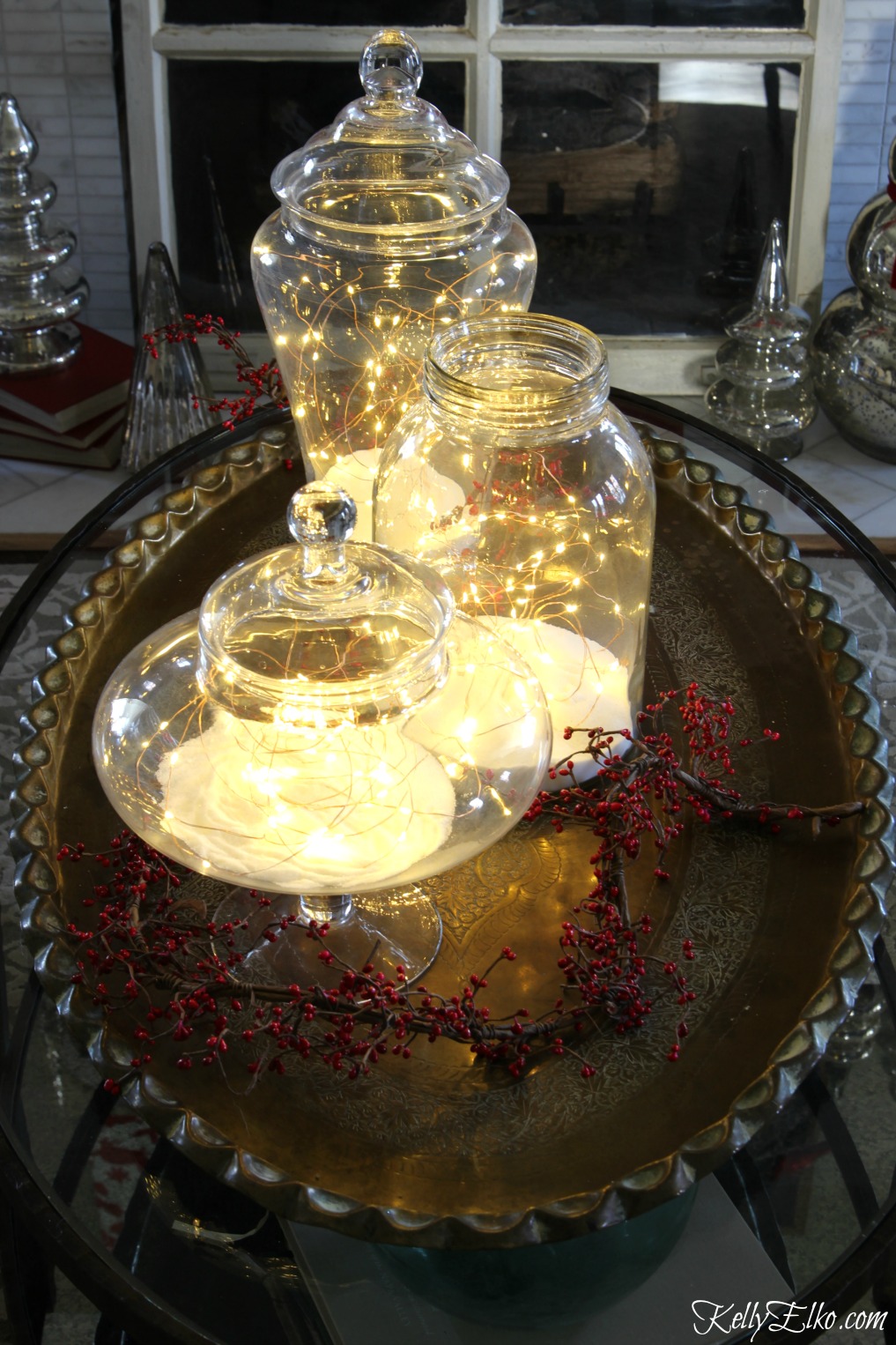 I loved these antique stocking stretchers on the banister.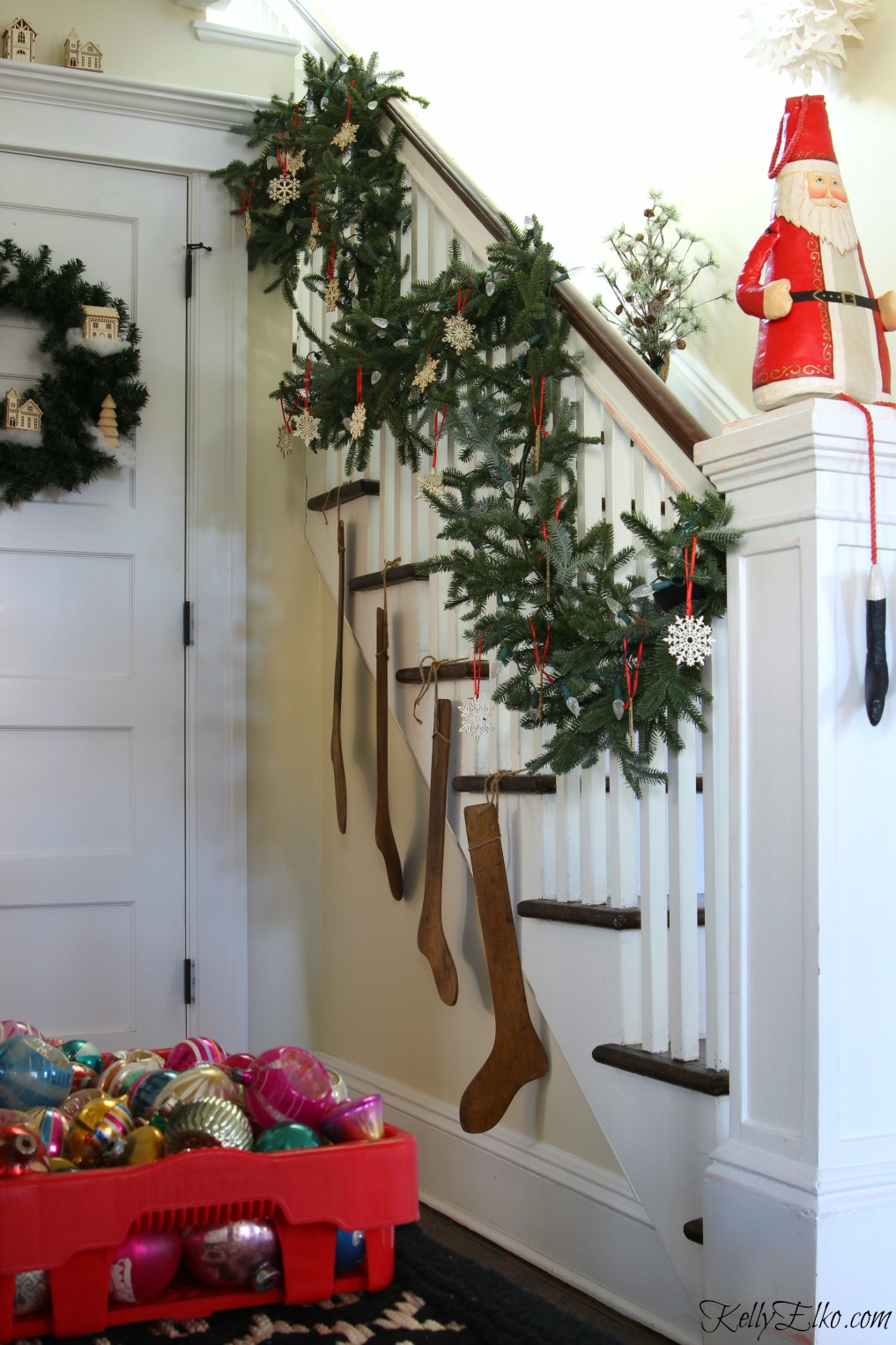 See my 2016 Christmas Home Tour HERE.
And finally, let's transport to present day 2017 and my pair of sparse Christmas trees that showcase my vintage Shiny Brites.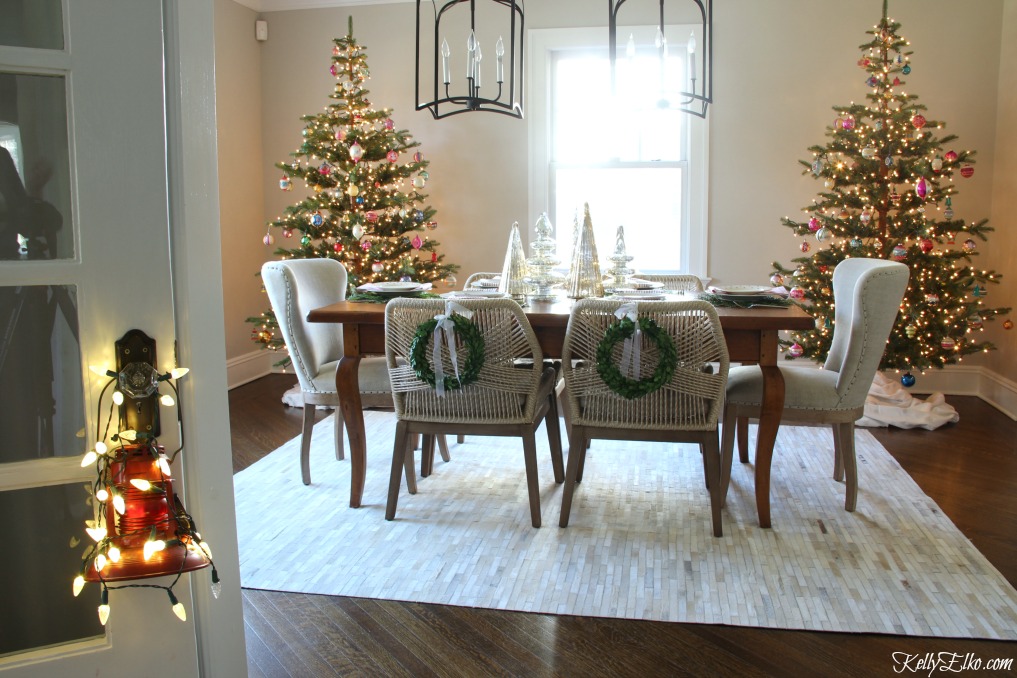 These cedar placemats were the find of the year and make the table!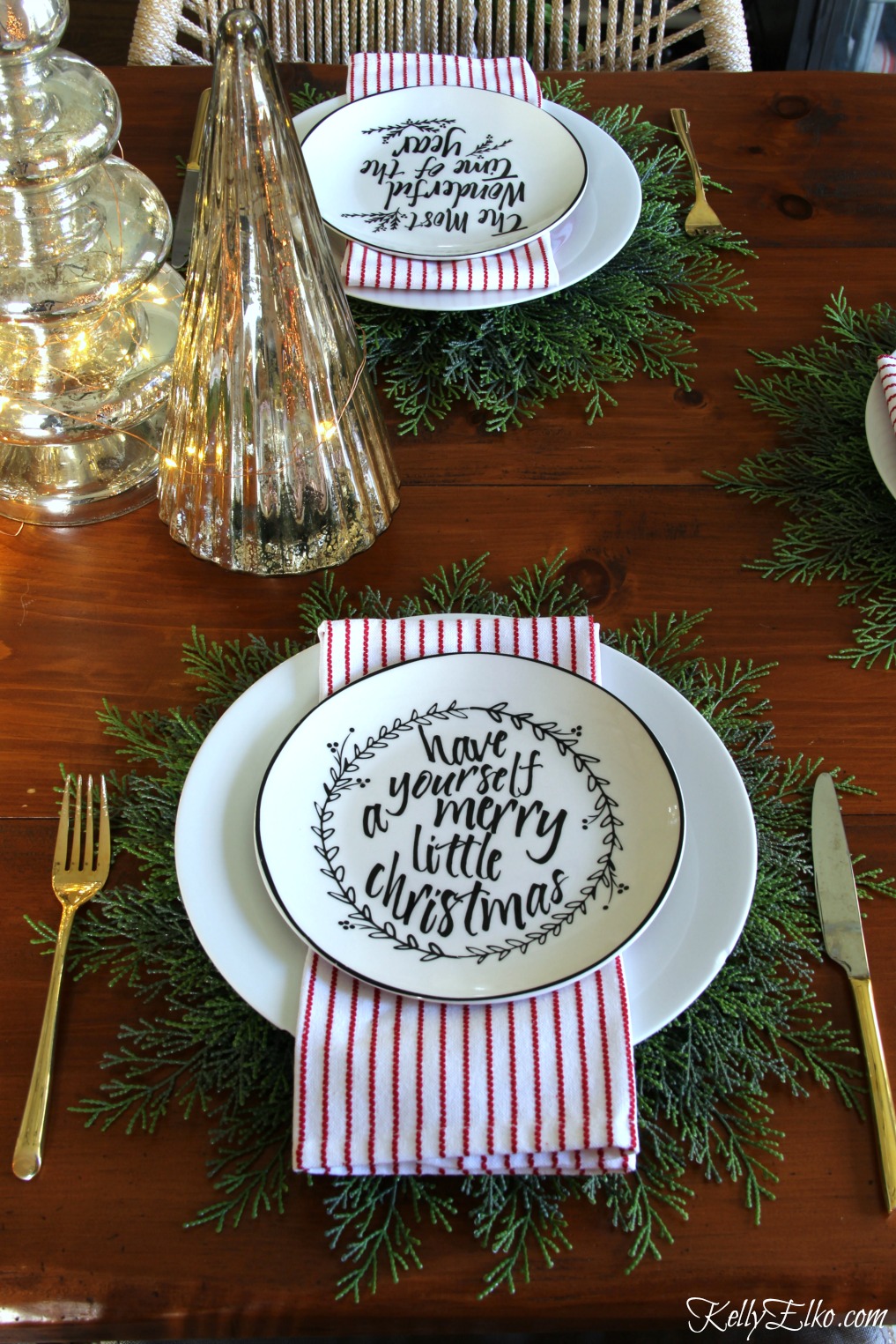 I'm beyond thrilled to have my finally finished family room and this sectional sofa for family Hallmark Christmas movie nights!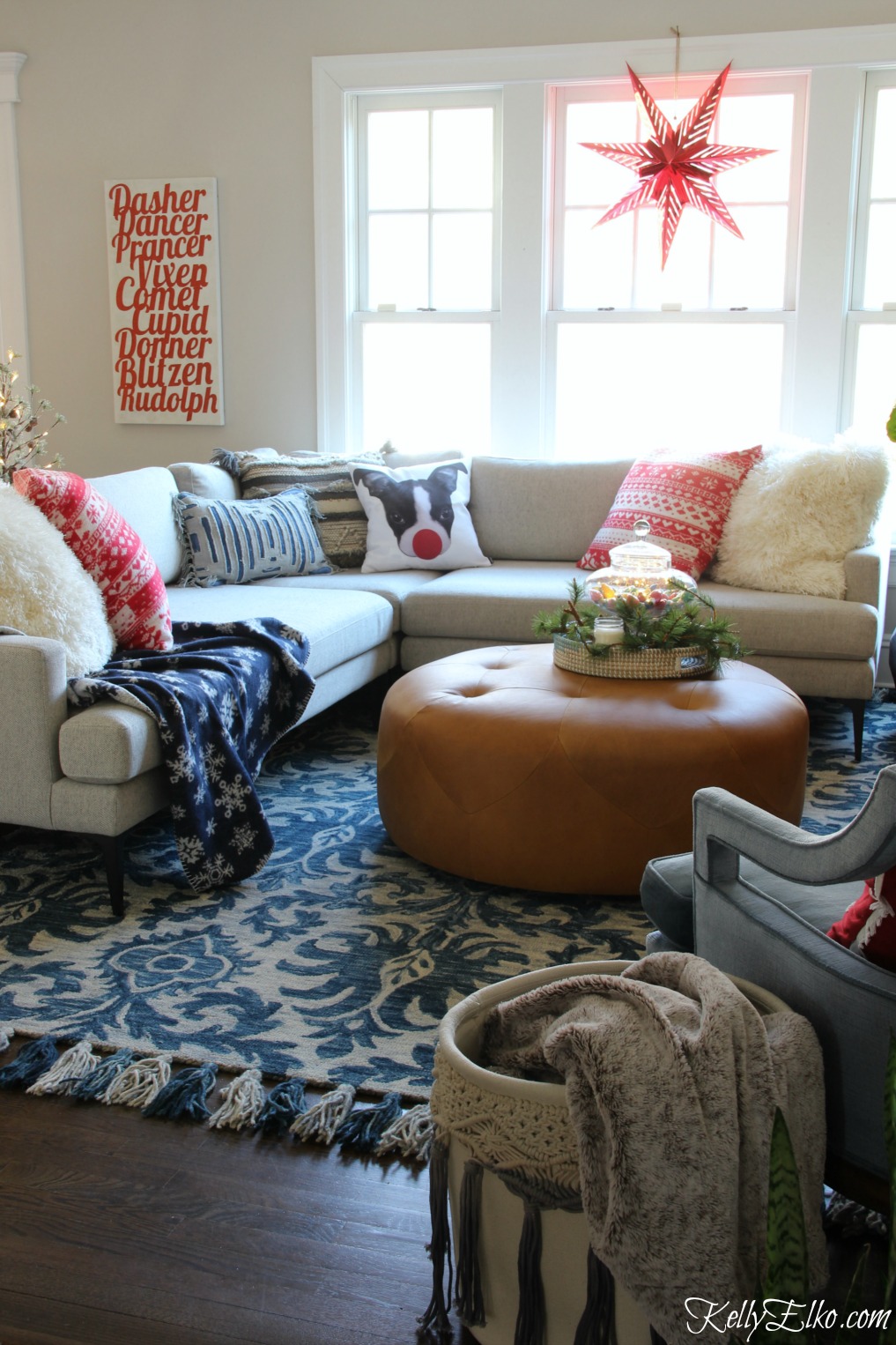 See my 2017 Christmas Home Tour HERE.
Wow what a trip down memory lane.
I hope you got some decorating inspiration and didn't laugh too hard at my horrible old photos!