In this hectic holiday season, it's nice to slow down and take my time and I've been adding simple Christmas decorating touches around my house since I shared my Christmas Home Tour.
Why should Christmas trees have all the fun. Add some garland and ornaments to your everyday plants.
Sushi's hat fits this old brass elephant perfectly!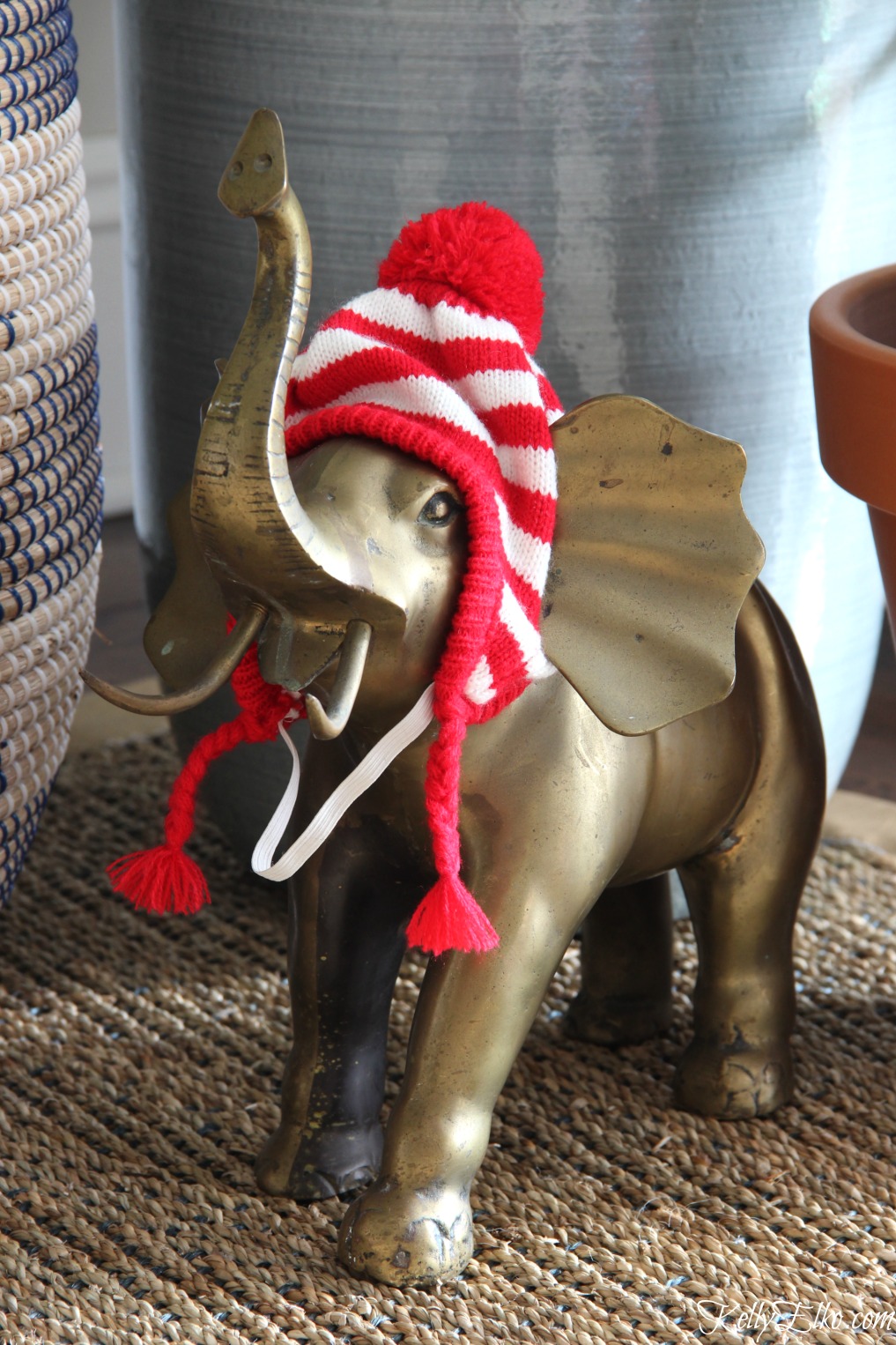 Gift wrap, ribbons and tags are so fun to display before the wrapping frenzy gets underway.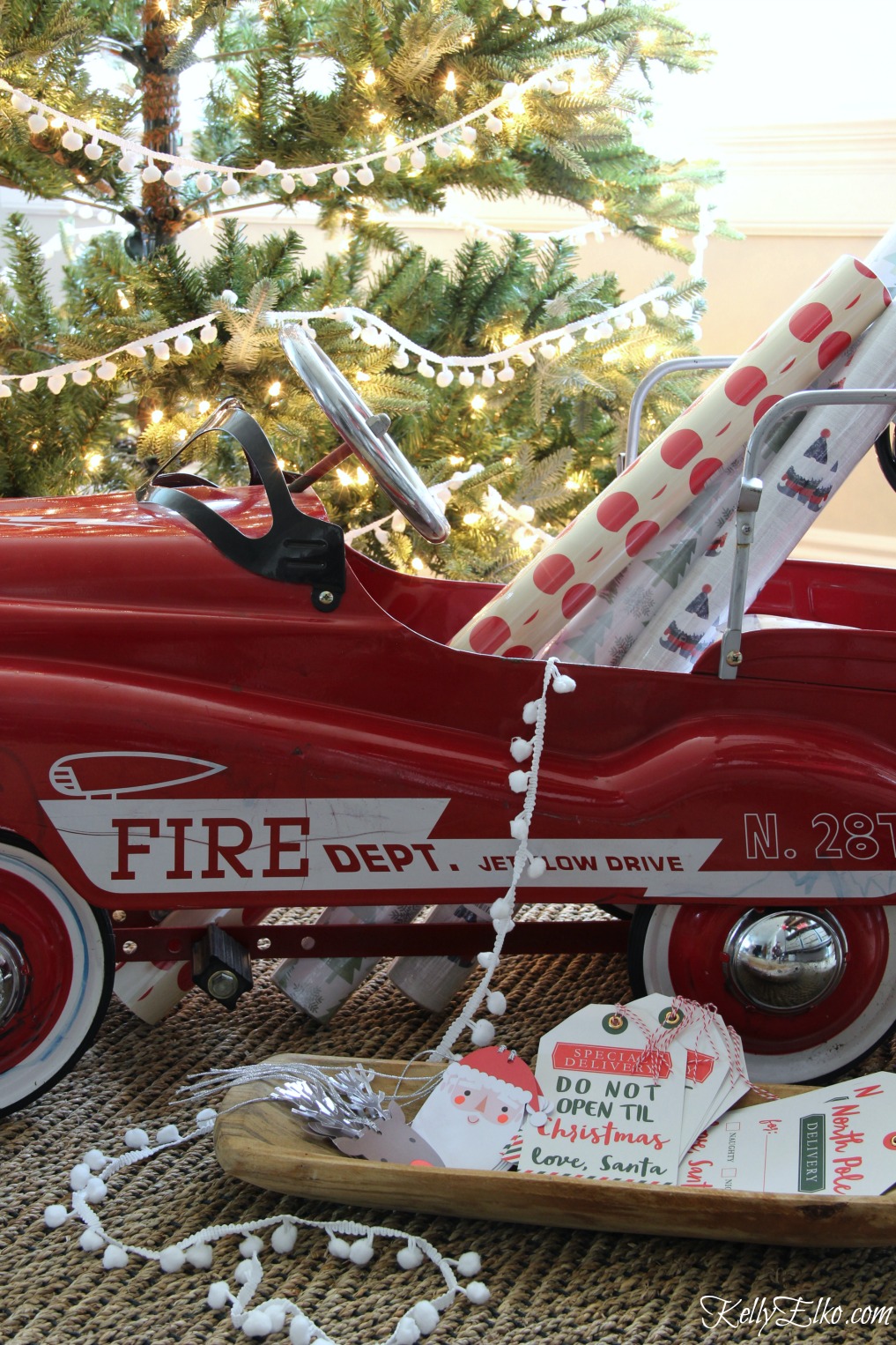 Add a wreath somewhere unexpected.
Our elf Hot Tamale has some great Elf on the Shelf ideas HERE.
Sushi is waiting impatiently to rip apart her Christmas gift.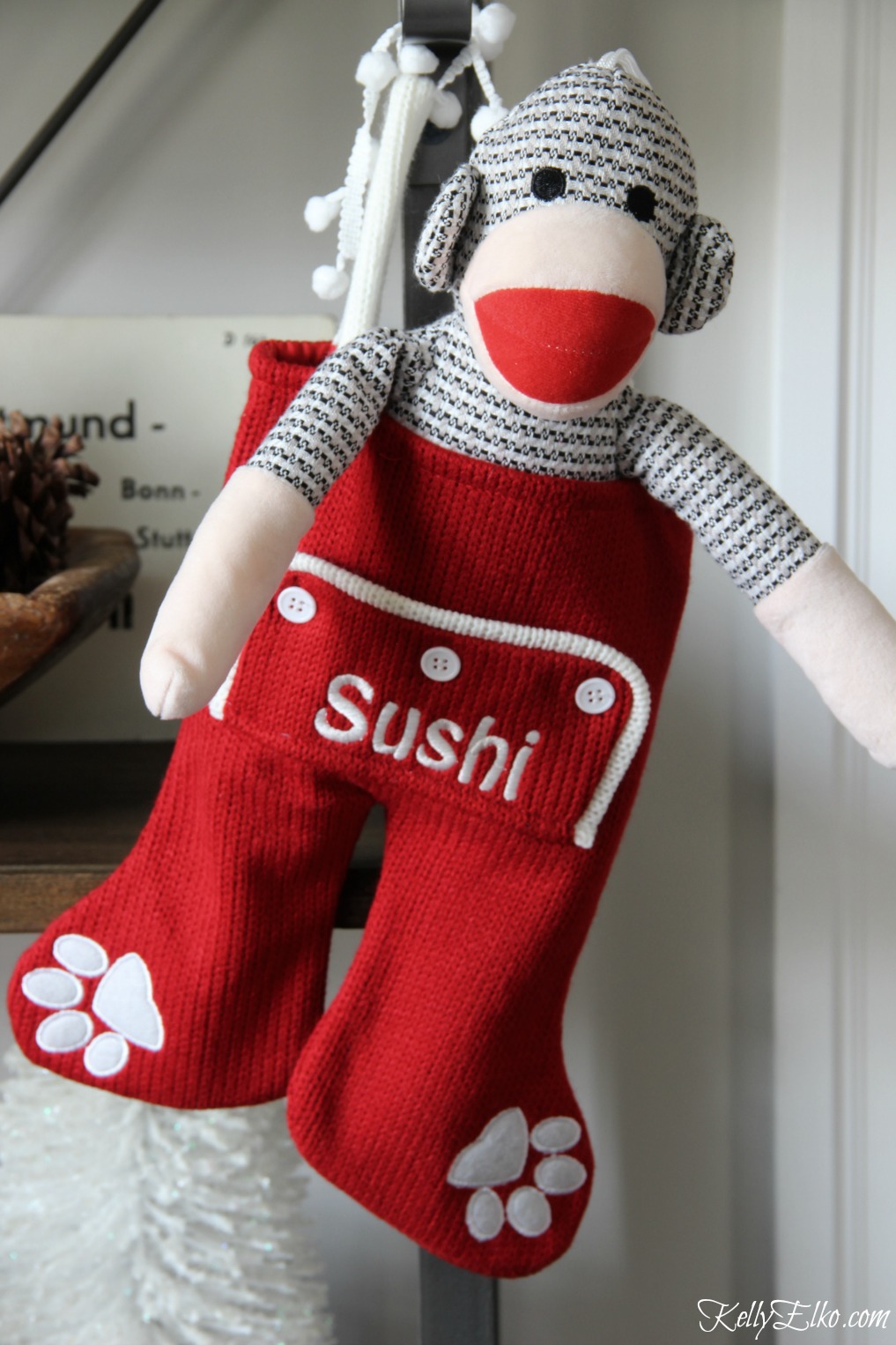 Tuck little bits of Christmas on bookshelves.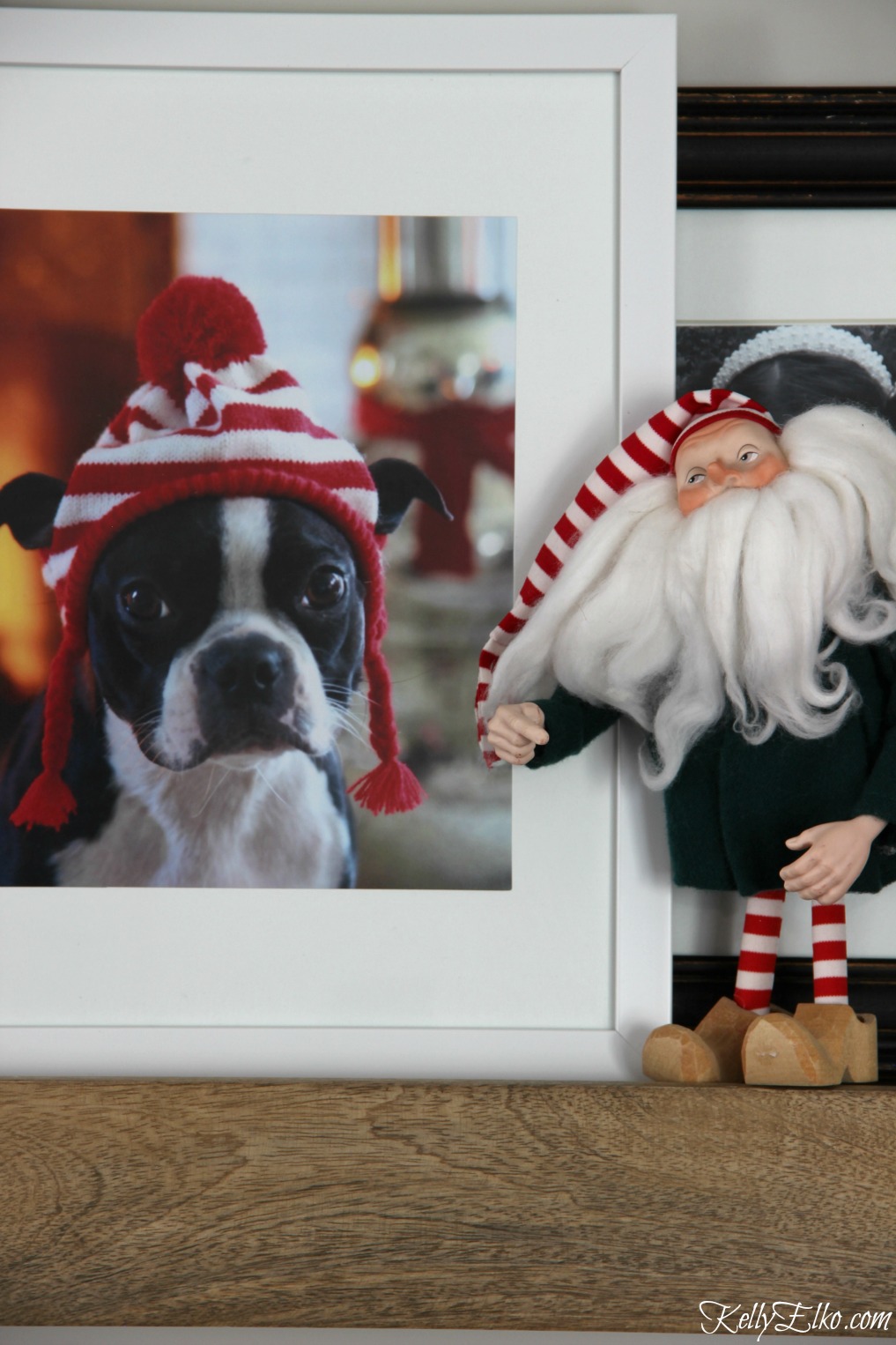 I love displaying these fun photo props so they are handy when friends and family stop by.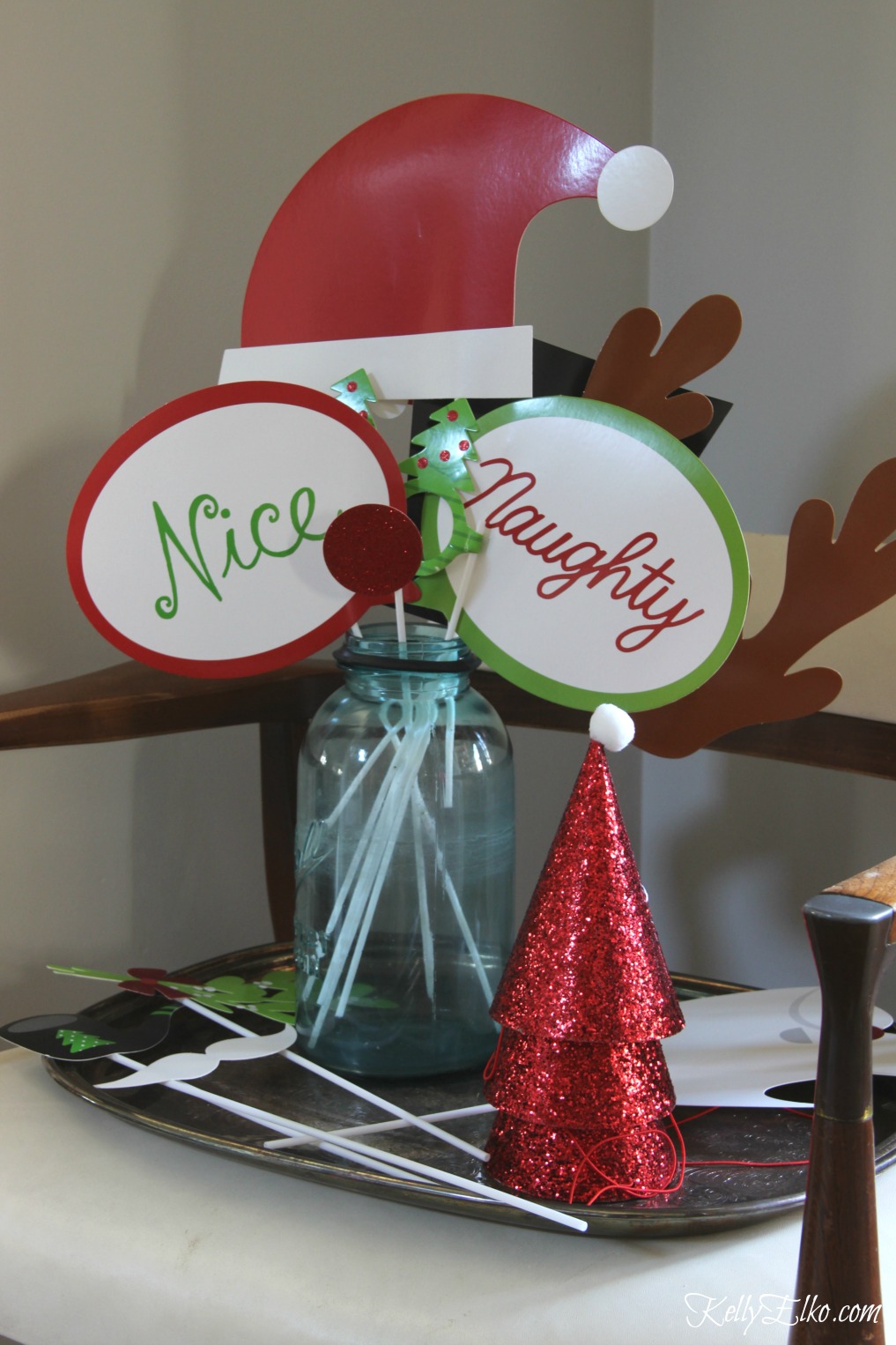 Turn a fall display into a Christmas one by adding a few bottle brush trees.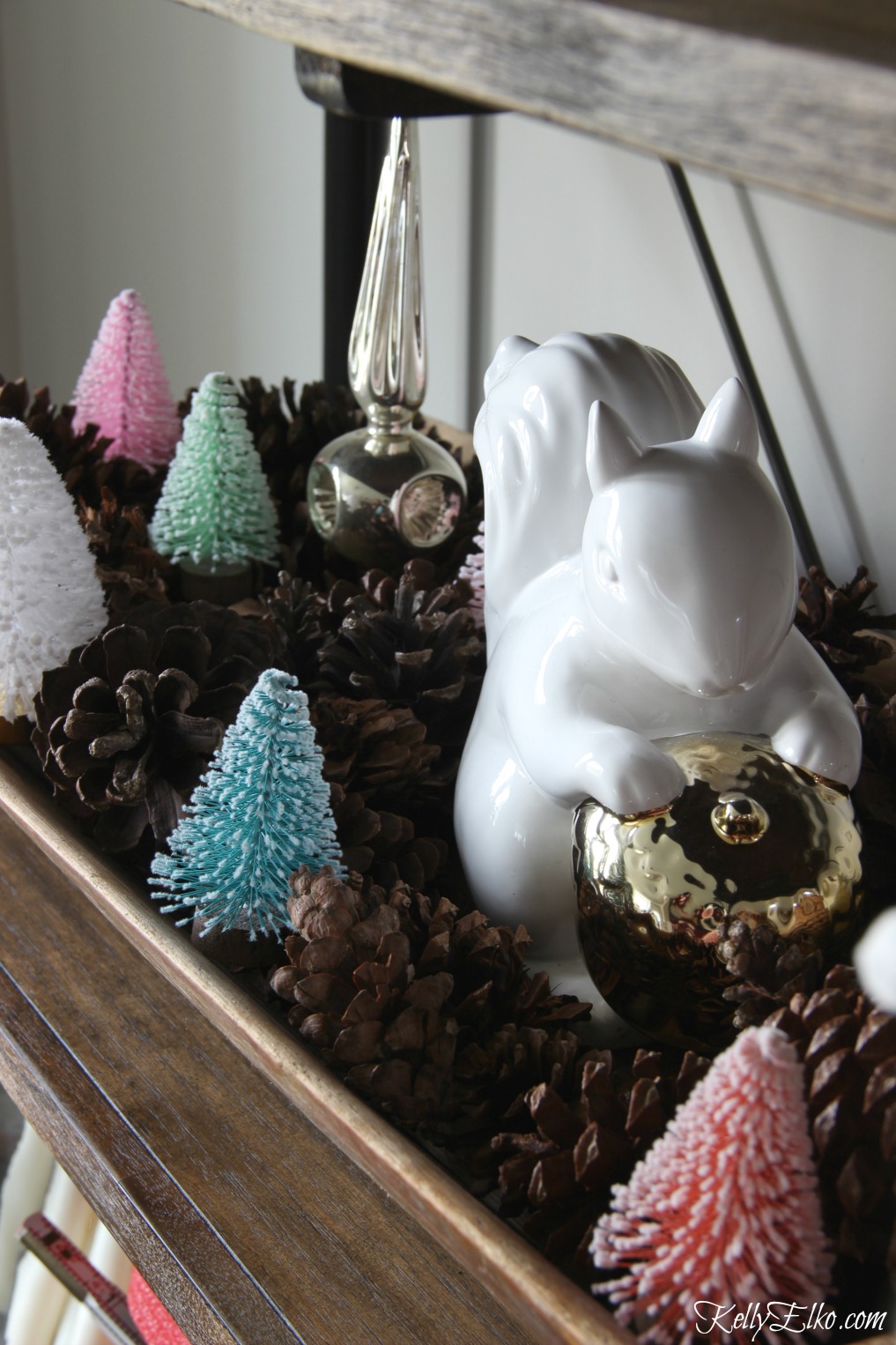 Thrift store finds like this pair of vintage tobacco tins are always fun to display.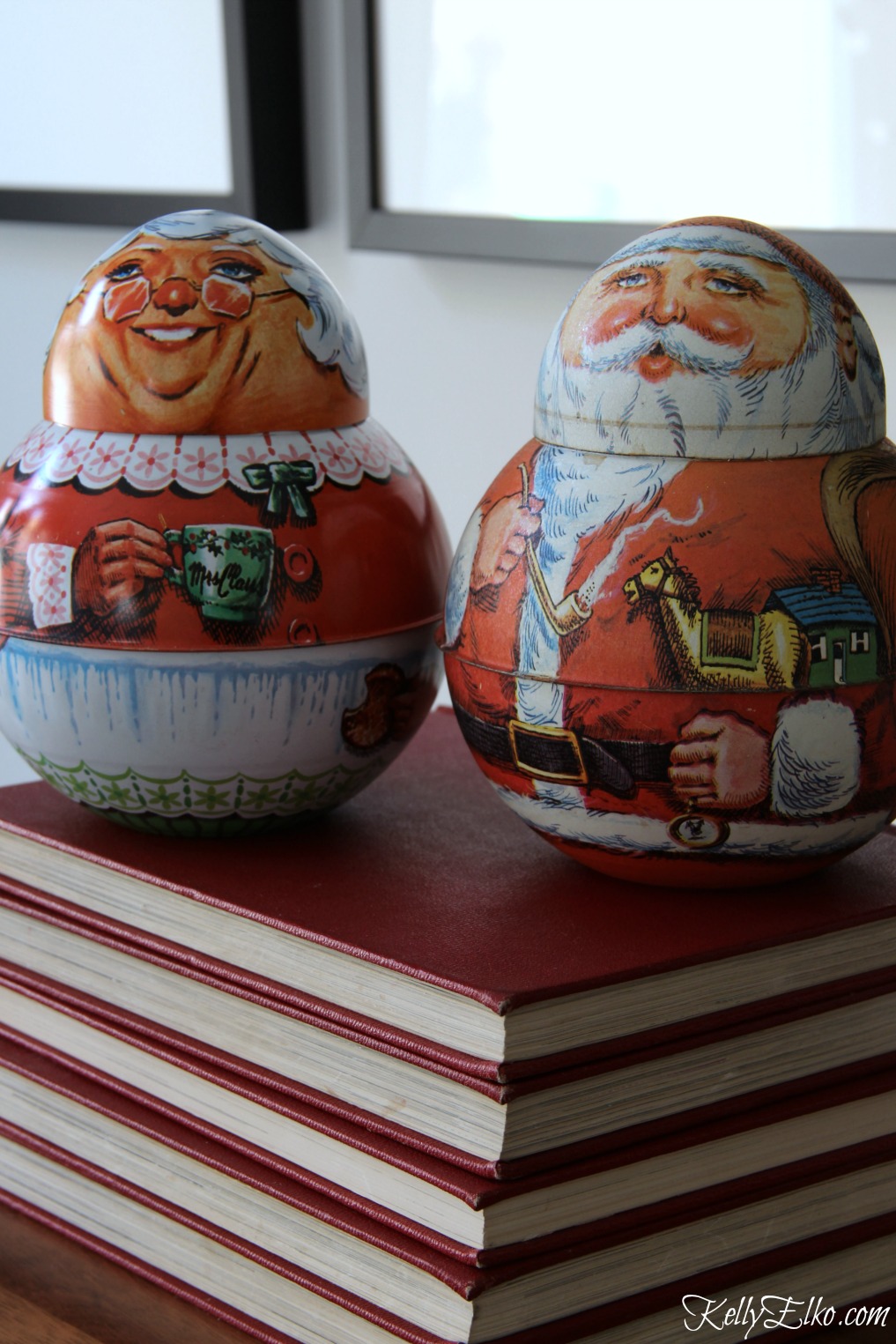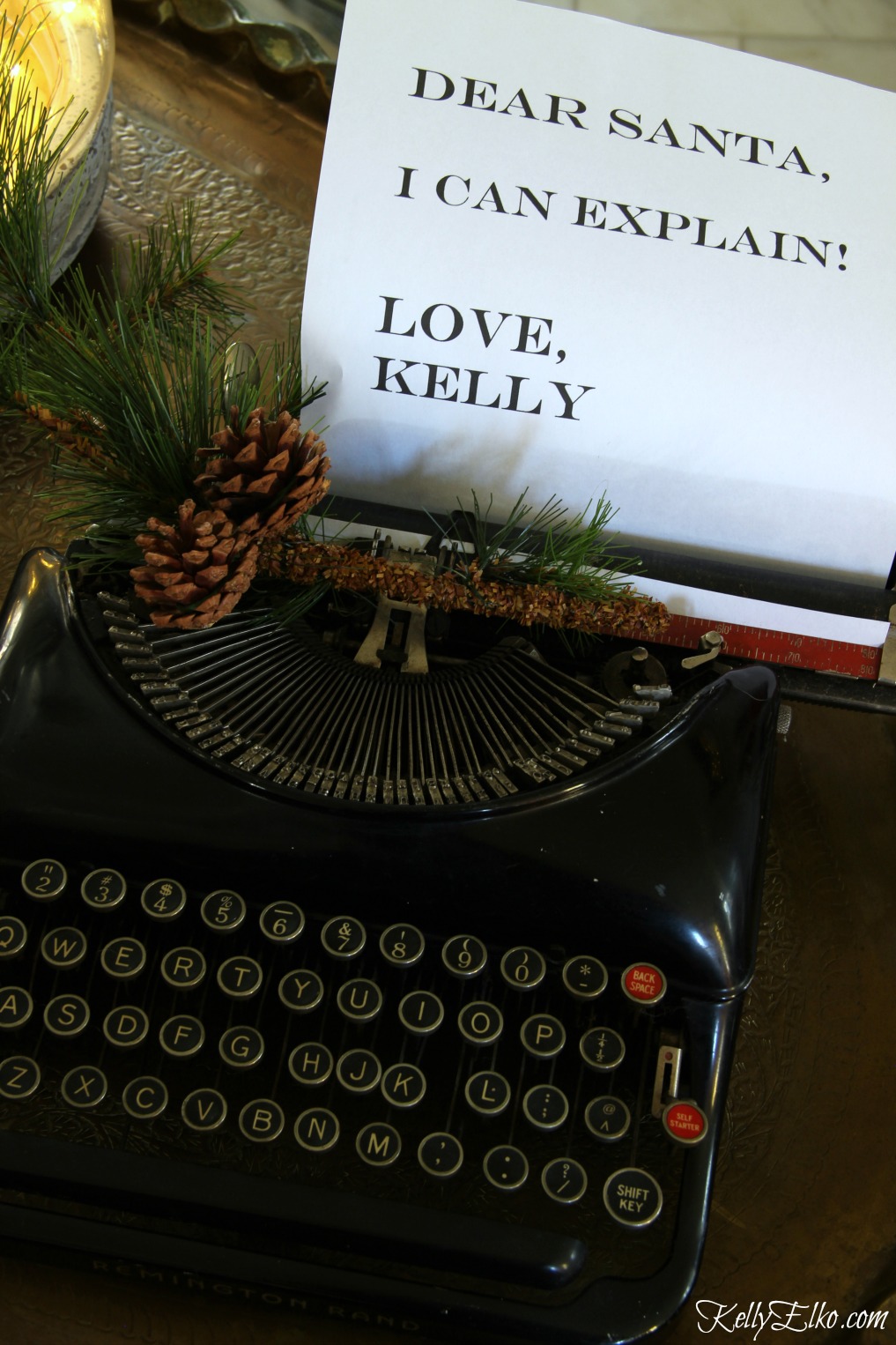 Lights – I put them on everything!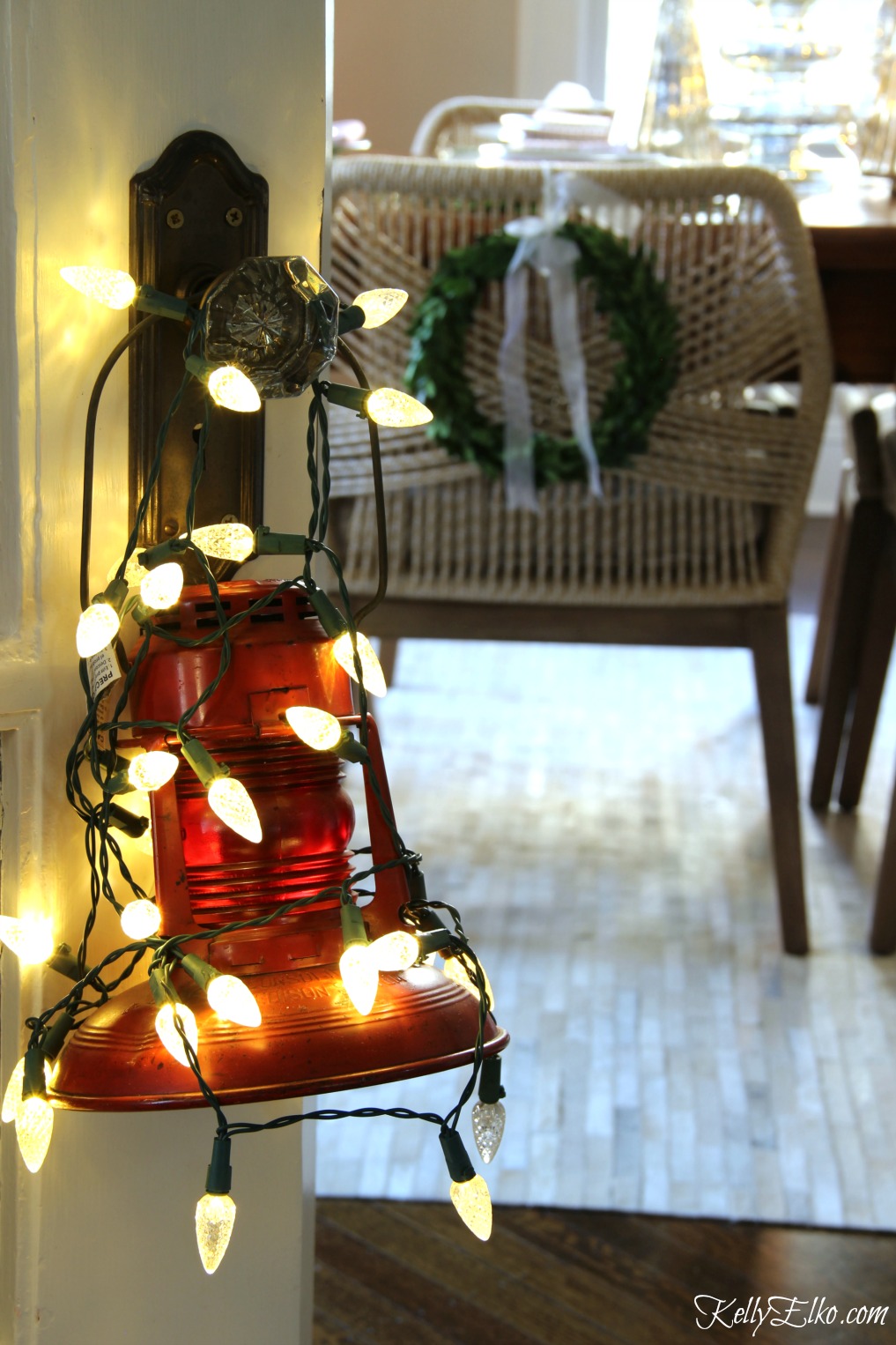 Chair backs get a pop of color.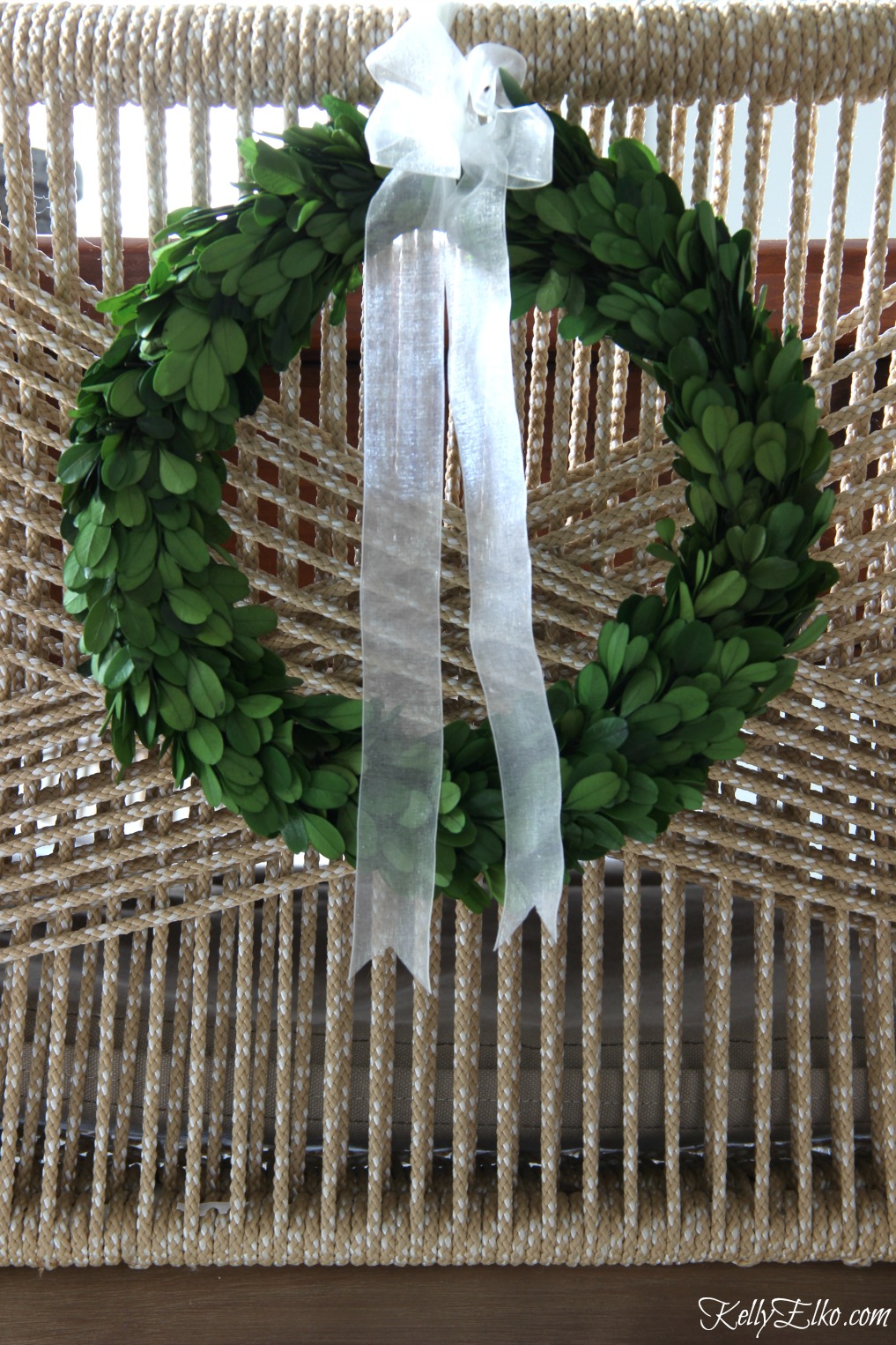 Even my fiddle leaf fig is lit.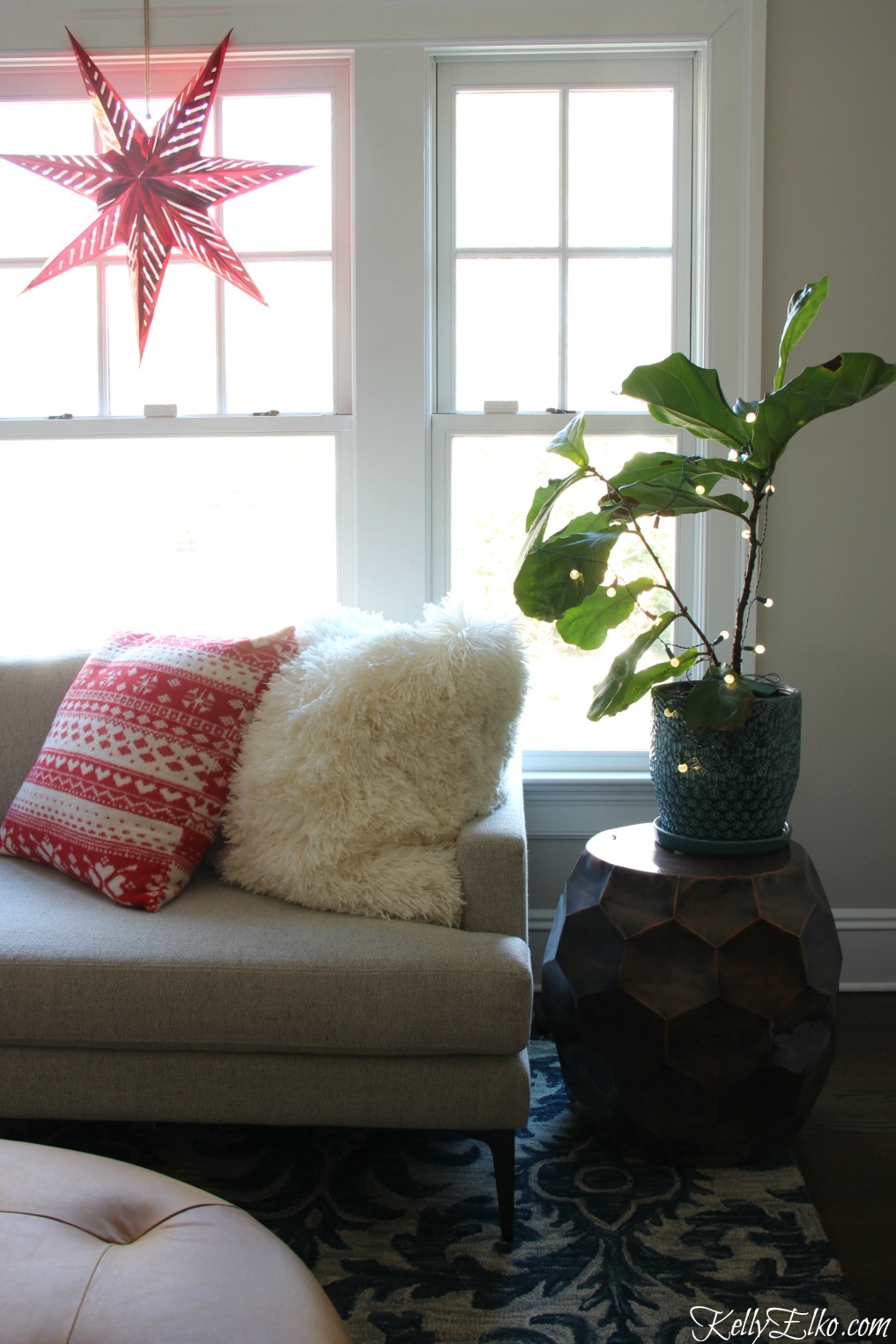 Sushi is ready for her close up and she's my best Christmas accessory all decked out in her Nice hat (the reverse says Naughty)!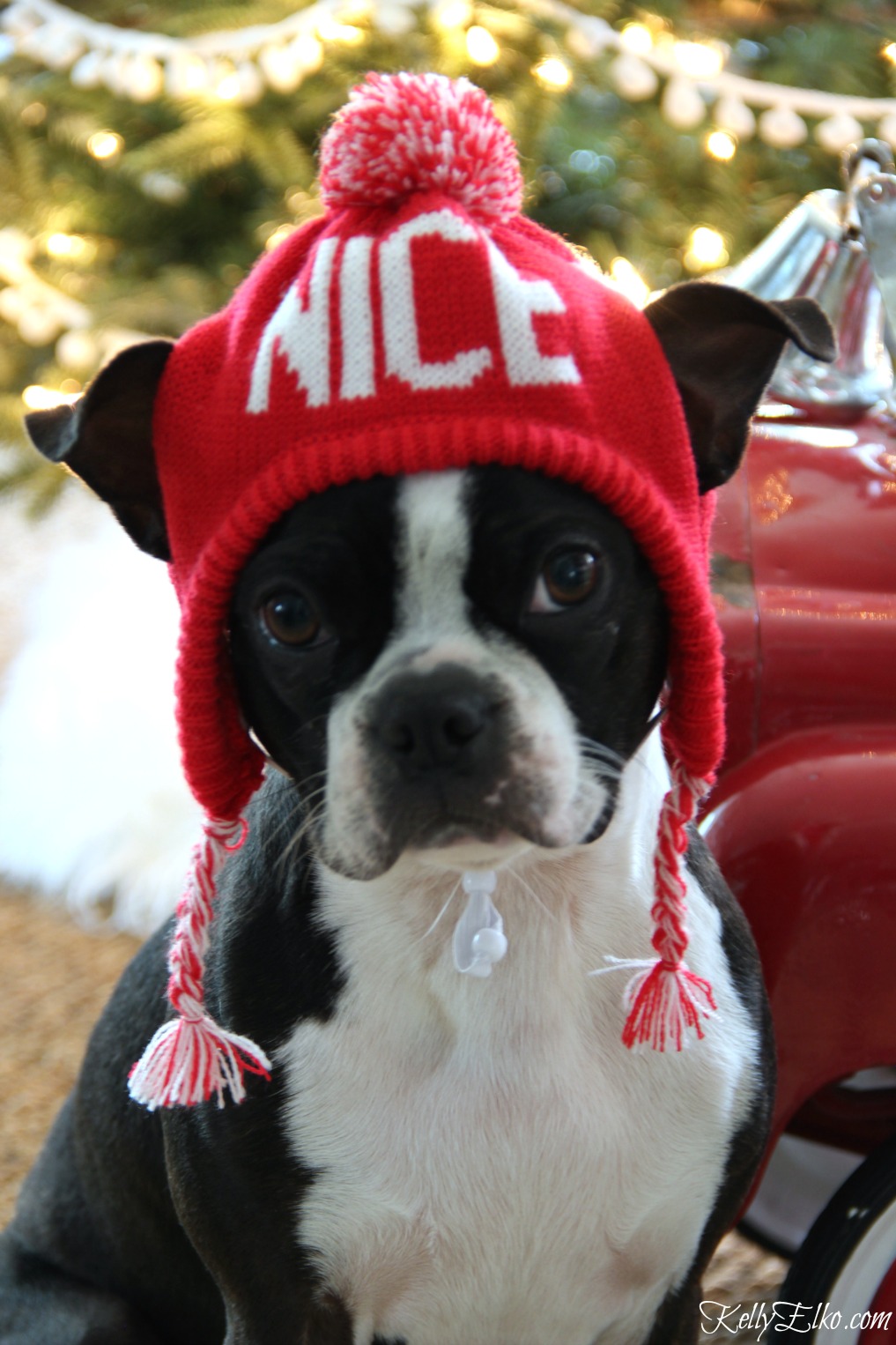 I realize I've become that crazy dog lady.
But Santa, I can explain.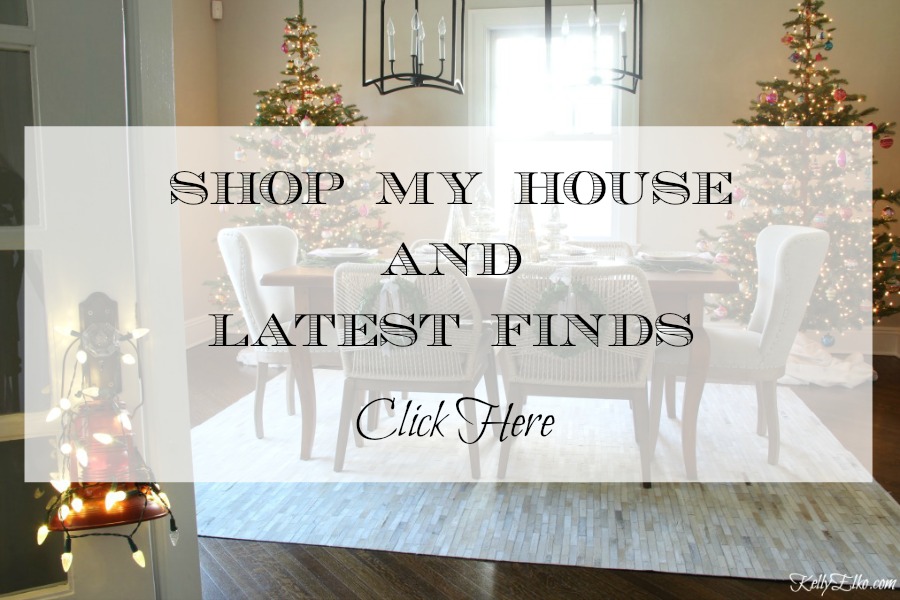 Sources:
If not listed, it's vintage or not for sale anymore
HomeGoods – gift wrap, gift tags, pom pom ribbon, basket planter, dog hats, red pillow, Santa party hats
Christmas Tree and Large Green Wreath – Balsam Hill
Preserved Boxwood Wreath
Rope Dining Chairs