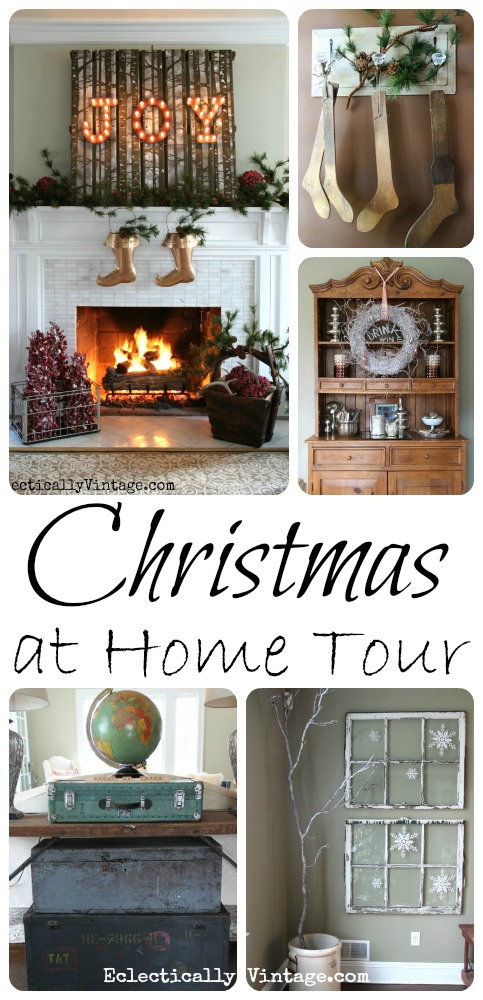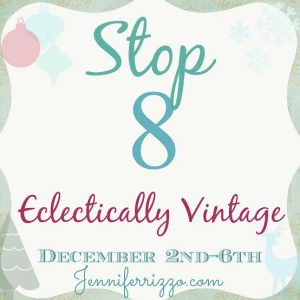 Welcome to my Christmas house tour!
The next stop after the fabulous Beth of Home Stories A to Z.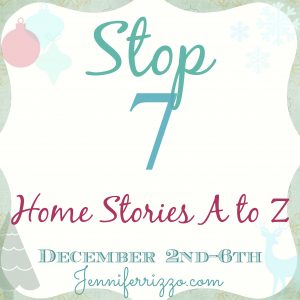 Thanks Jennifer Rizzo for inviting me to this week long tour of 30+ houses decked out in all their holiday finery.
I've been decking the halls, trimming the trees (so many trees!), sipping an eggnog or two (spiked of course!), and giving Mrs. Claus a run for her money.
My hubby wasn't very jolly when I asked him to throw that old piece of decking – found discarded at our dump – into our car.
A birch stencil was all it needed to make it joyous.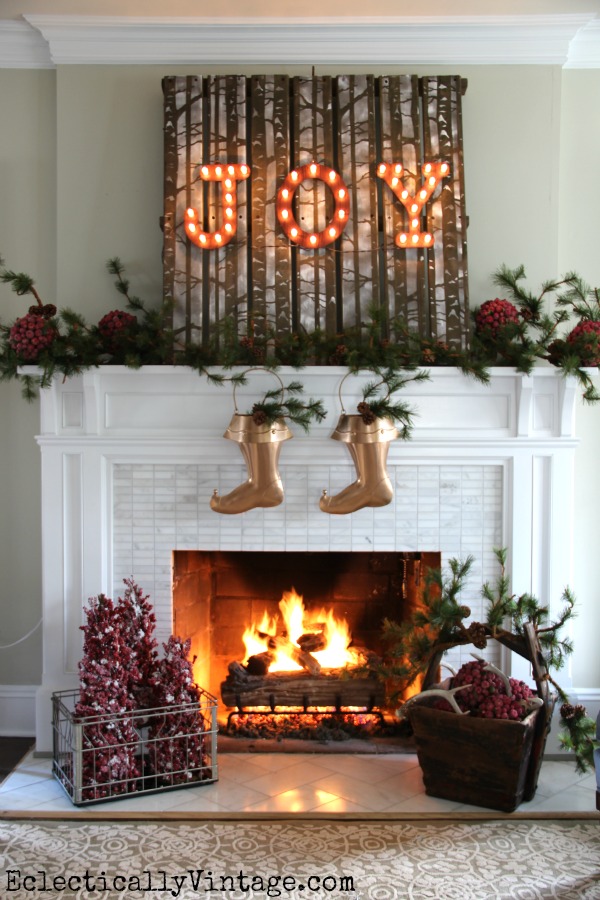 An eclectic mix of kissing balls and antlers in an old wooden rice bucket.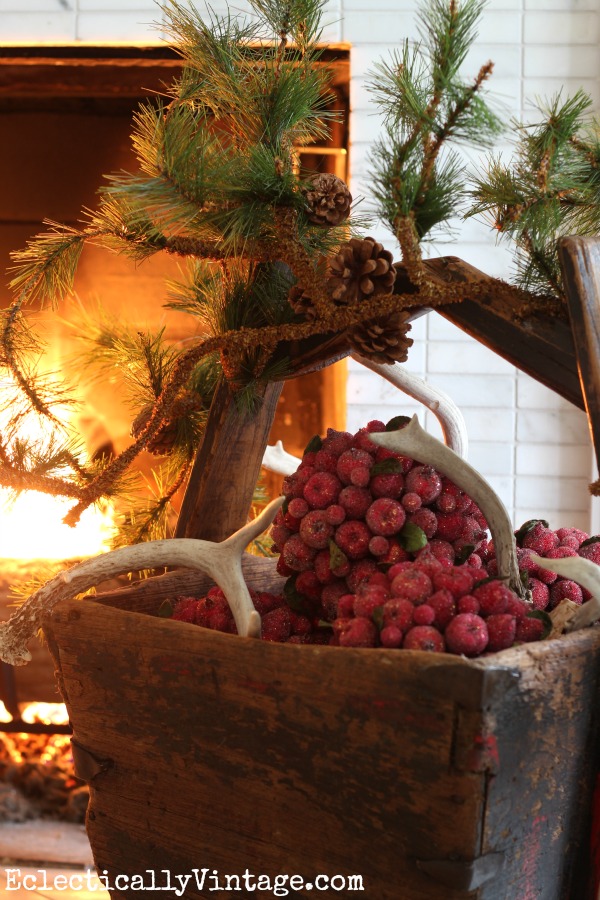 I love our snow village jars because I am a firm believer that everything is better with a bit of bling.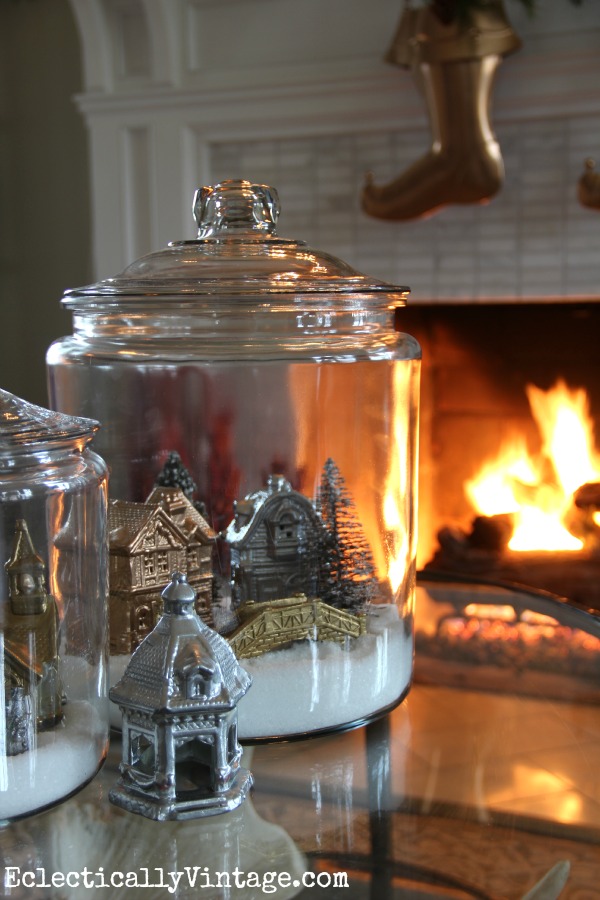 Can you believe I was about to donate these metal stocking to the thrift shop!
A coat of copper spray paint gave them a new lease on life.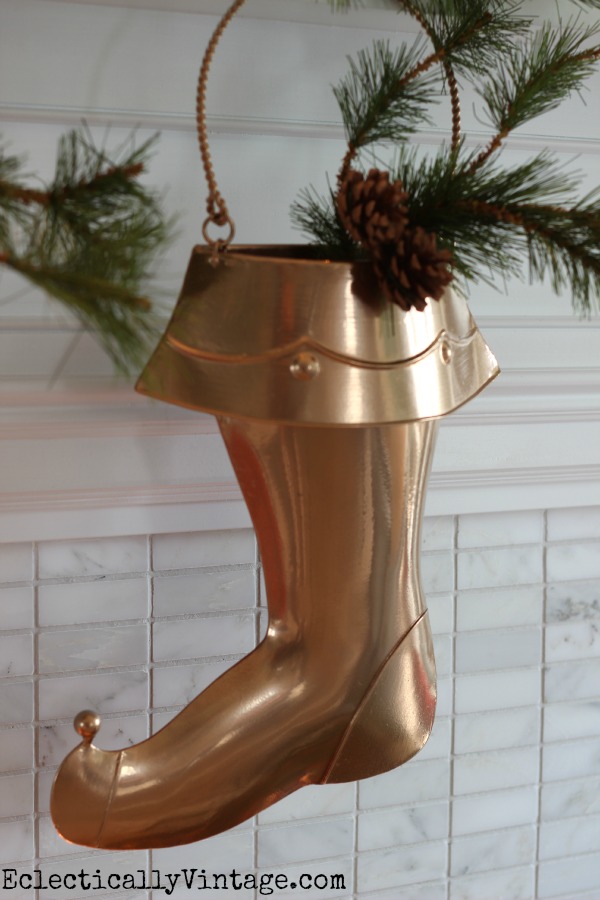 I have collecting-itis and there's no cure.
One of my globes ran away from it's family and is now the tree topper on my trunk tree.
Best part – this vintage globe is a lamp.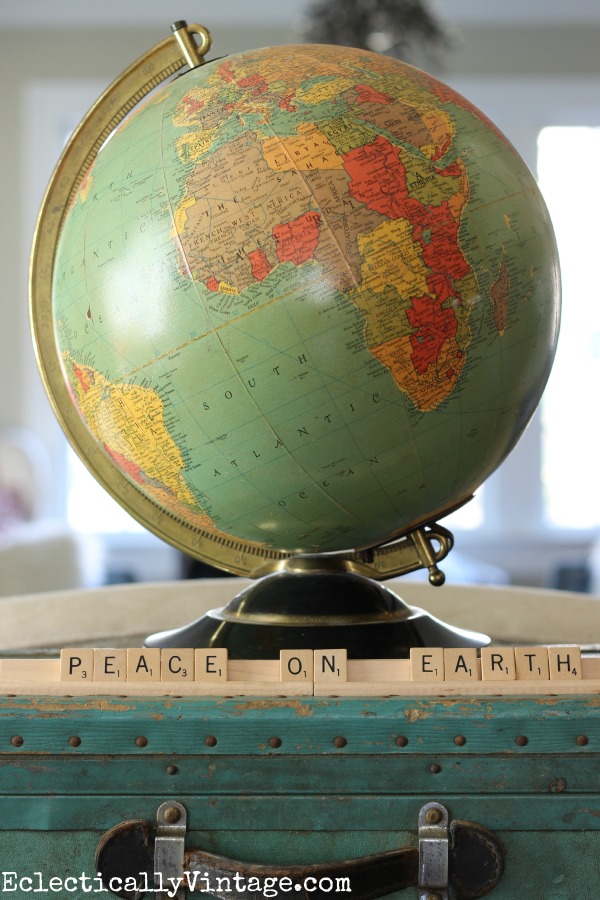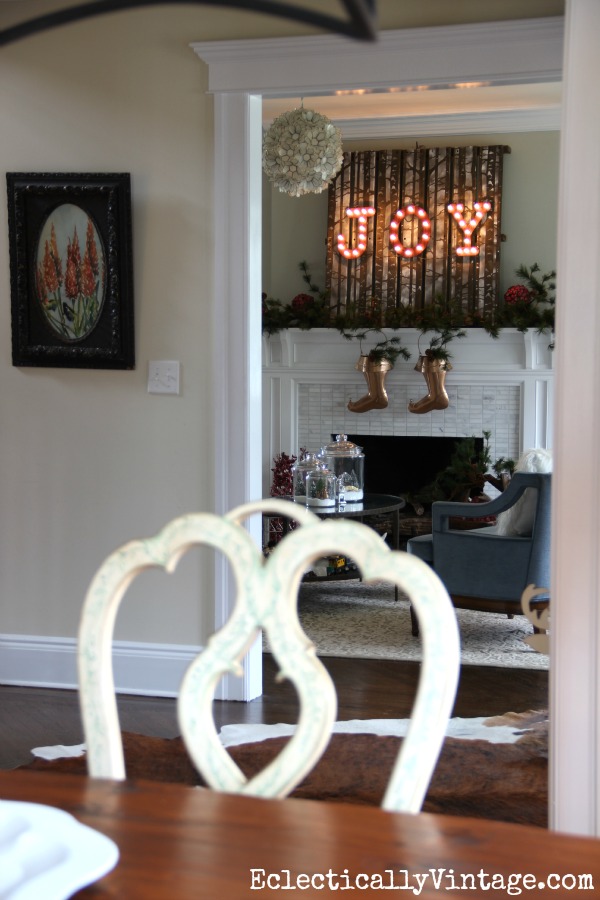 Down came my coloring book art to make room for my found windows.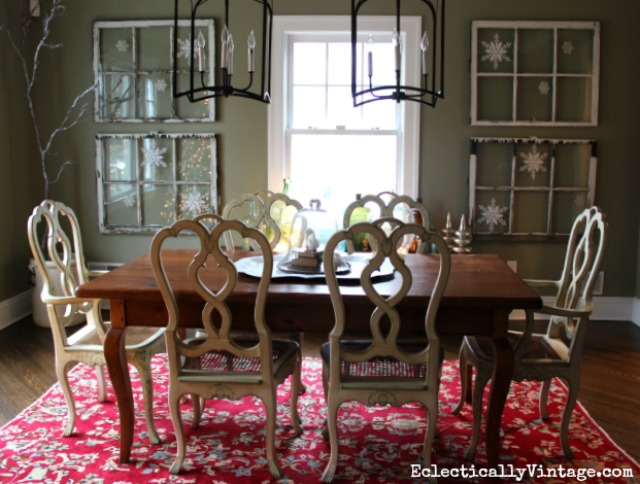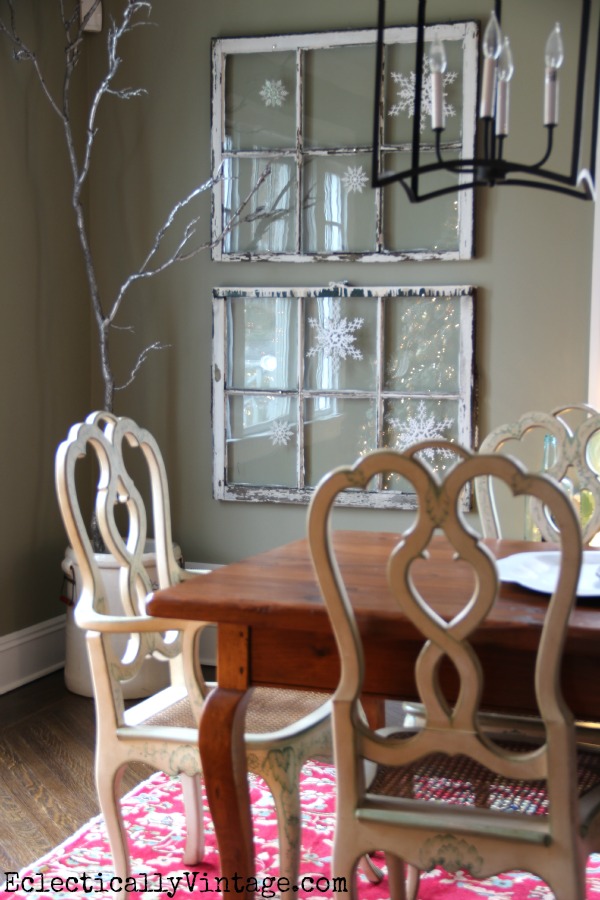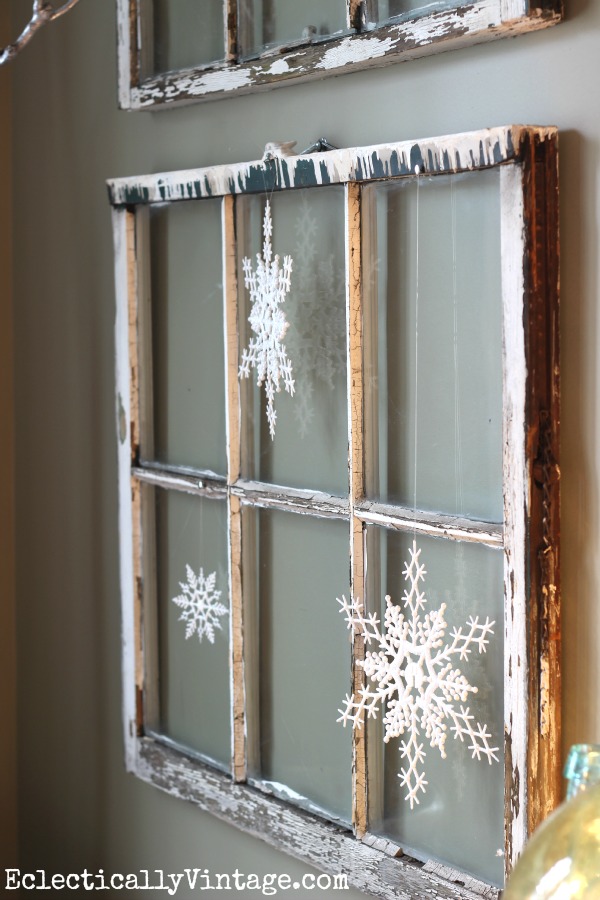 Demijohns are another favorite collection – they light up my life with string lights.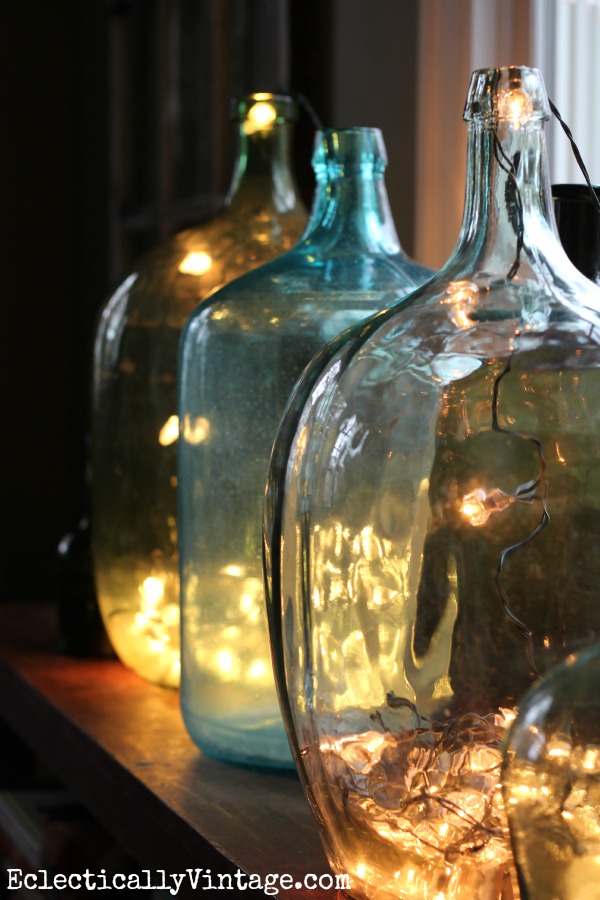 More bling.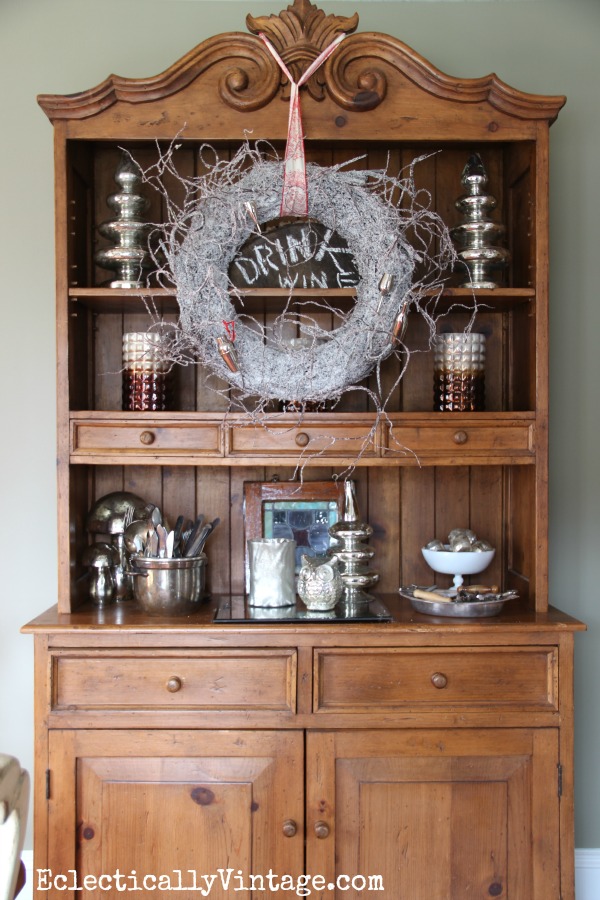 What's better than a glam tree in the dining room for a festive Christmas dinner.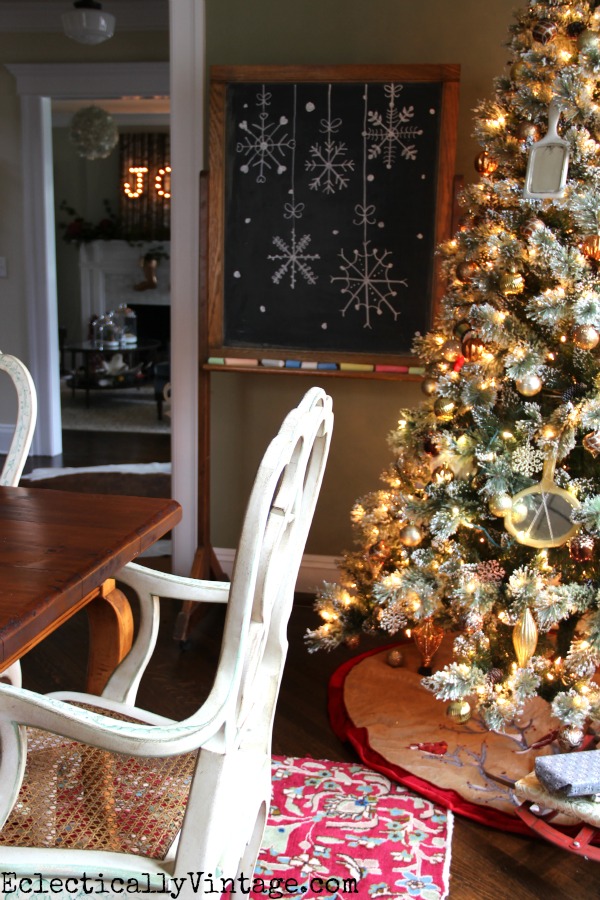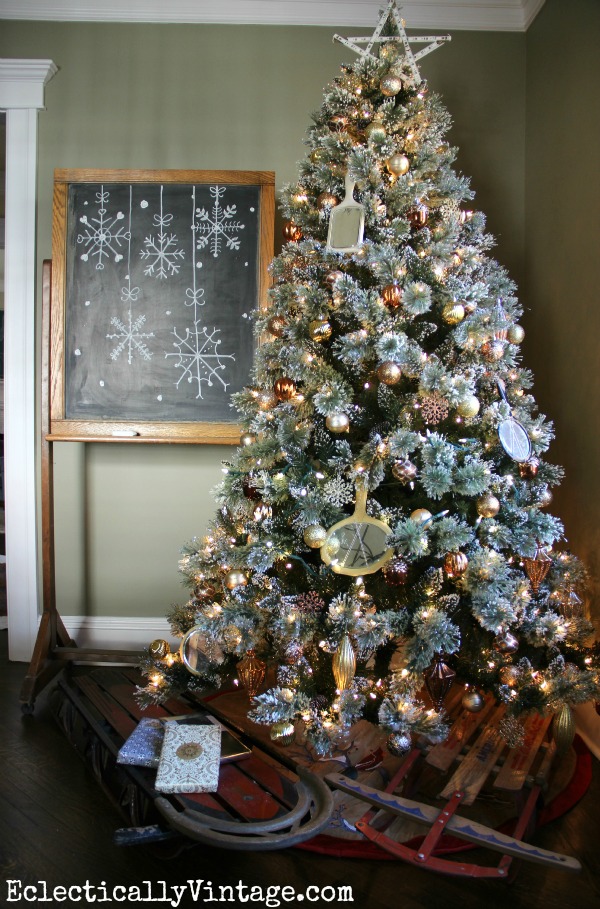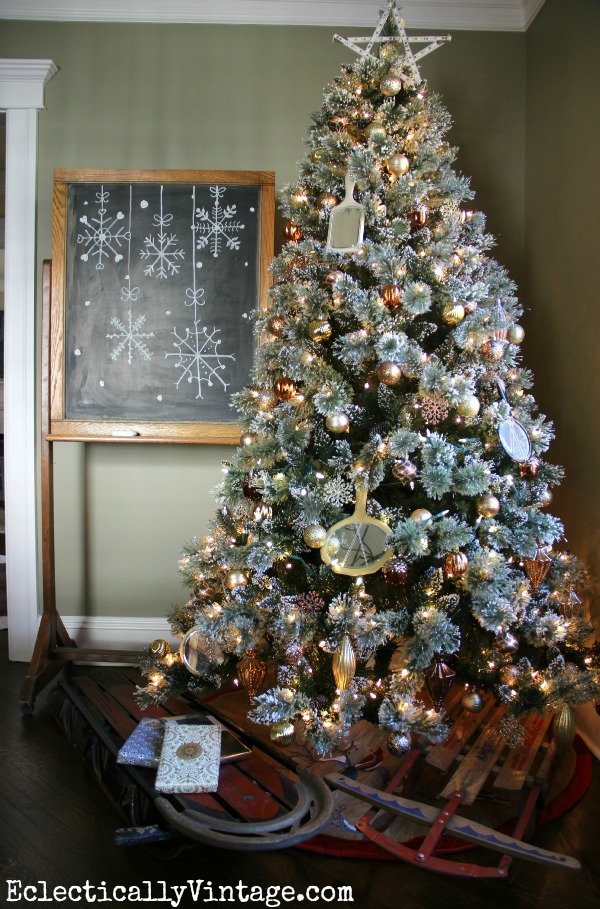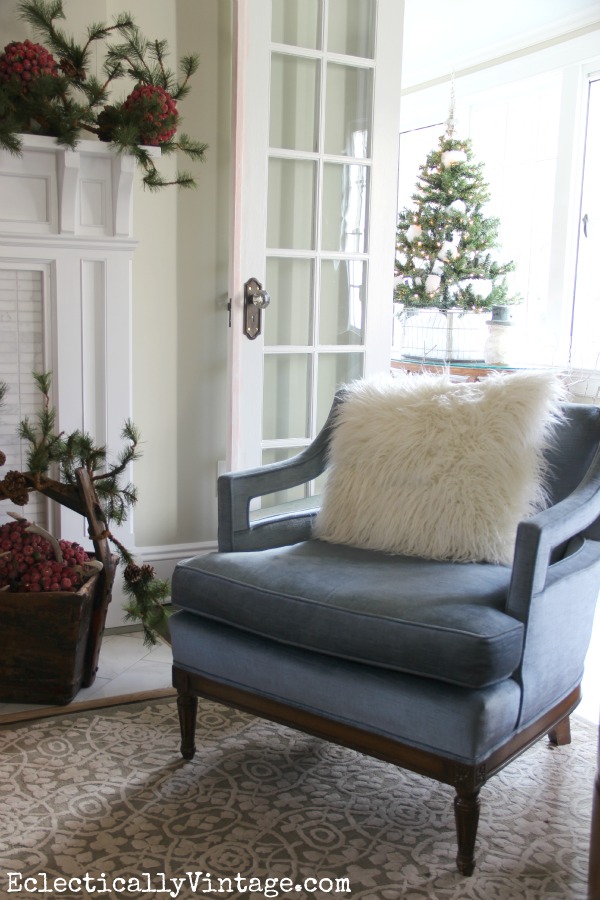 My girls get their own little snowball tree in the sunroom.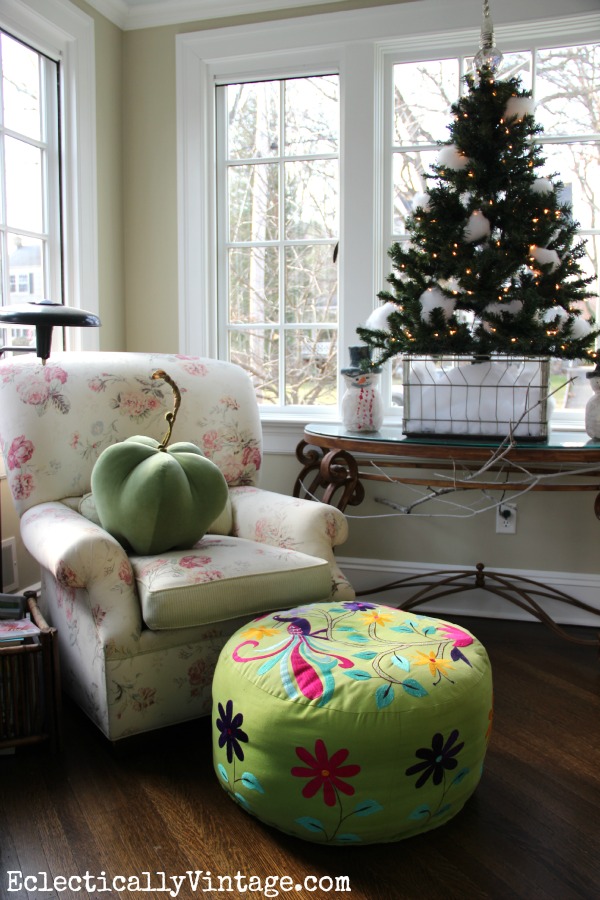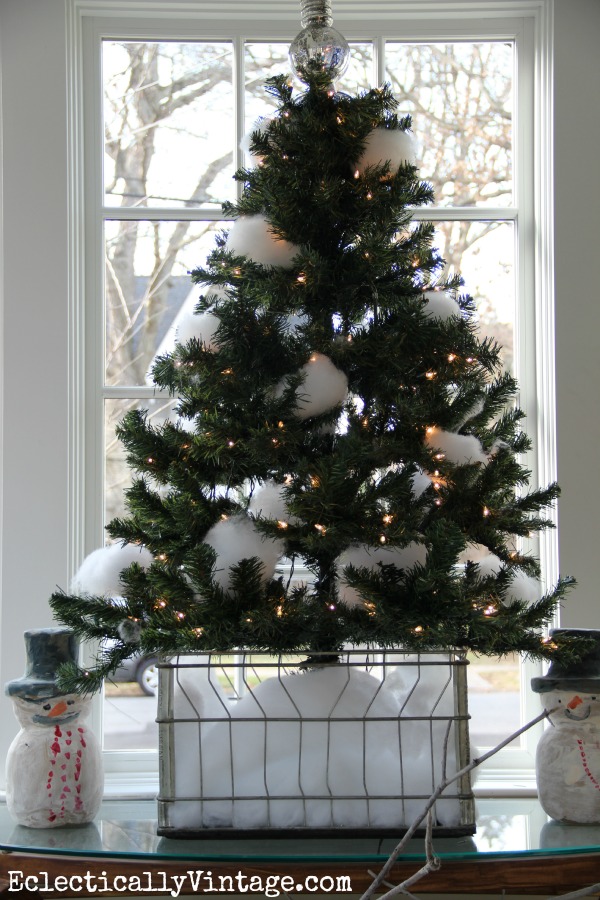 It's near our mason jar Advent calendar.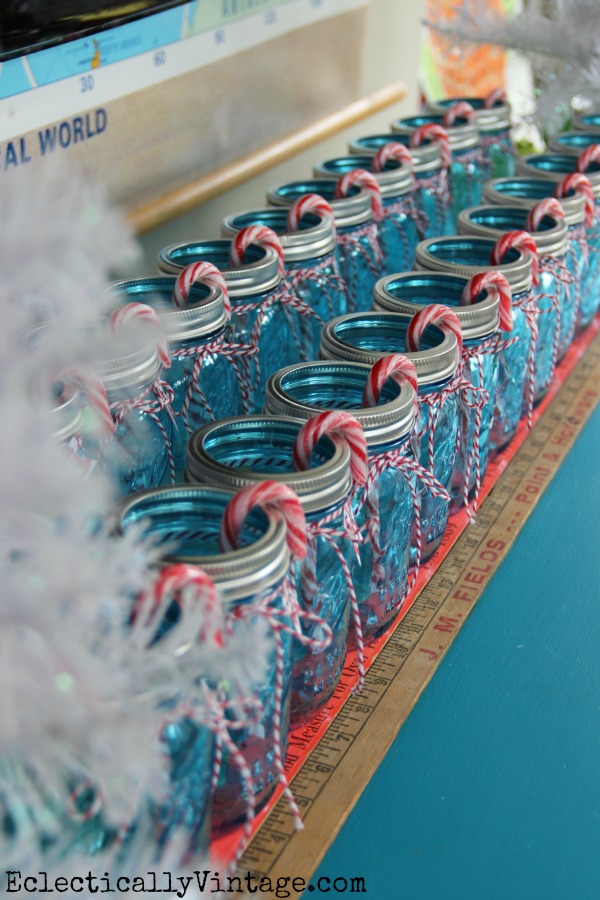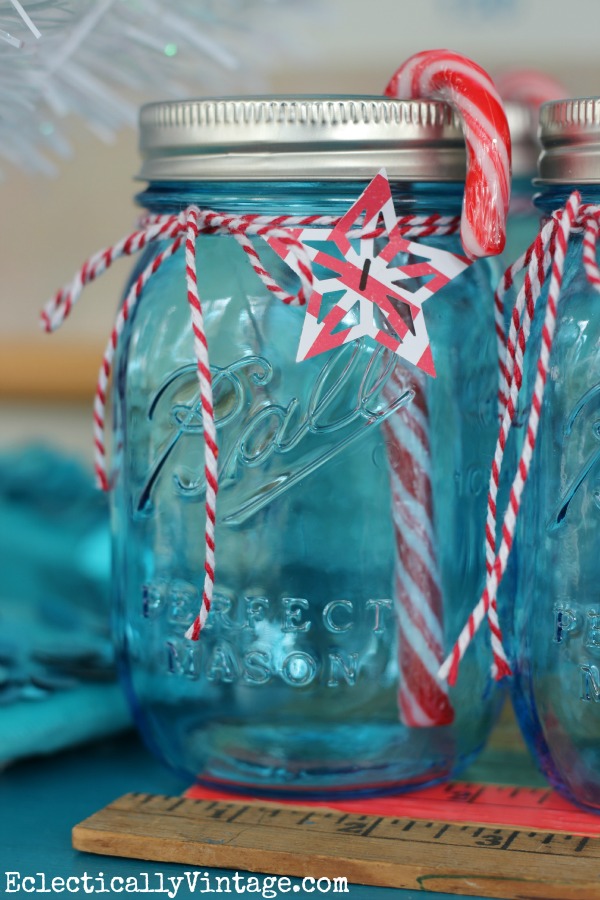 This is where the magic happens – I mean pomegranate martini mixing of course.
See more of my Christmas kitchen here.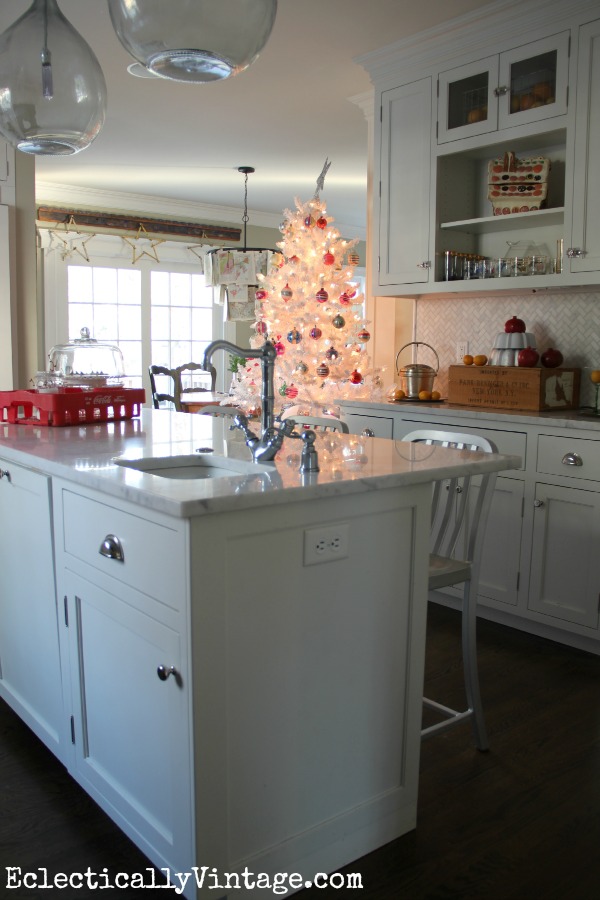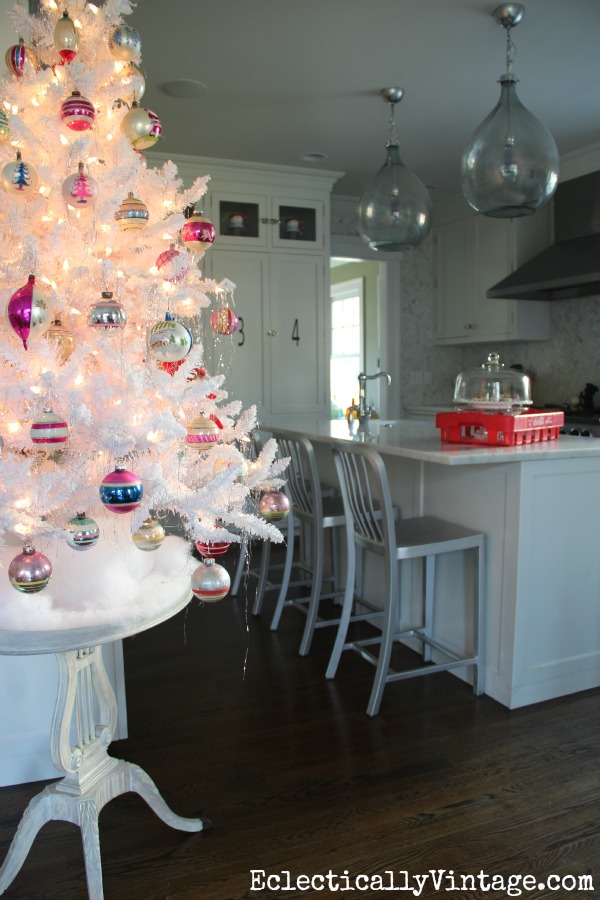 See how easy it is to etch glass and make your own Let Them Eat Cake cake dome.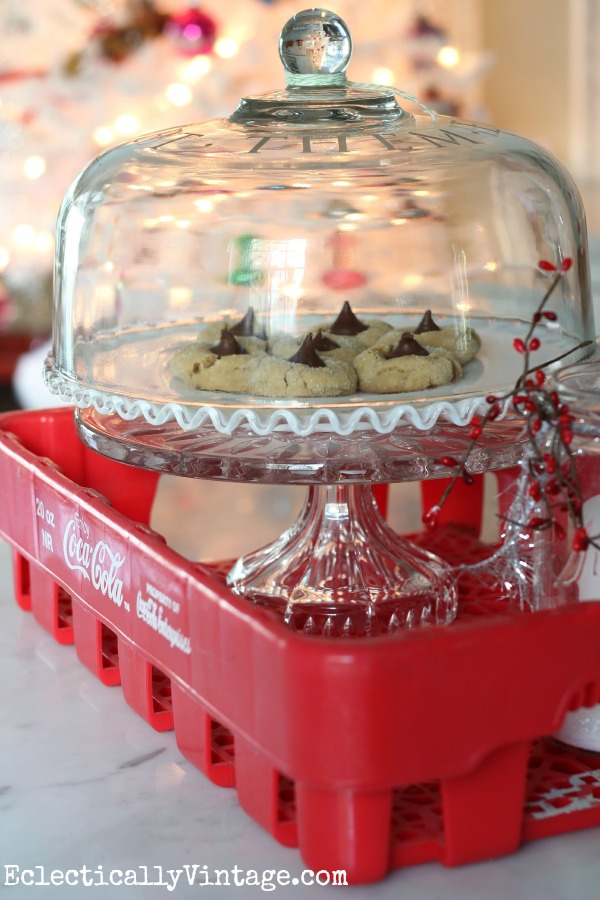 Eight shiny, glittery dollar store reindeer strung with some bakers twine.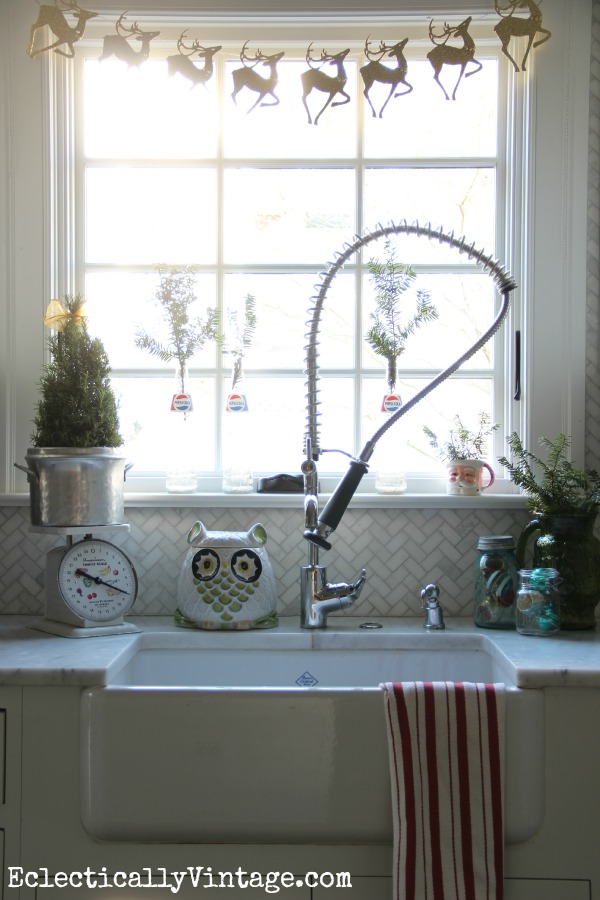 More bling in an unexpected place.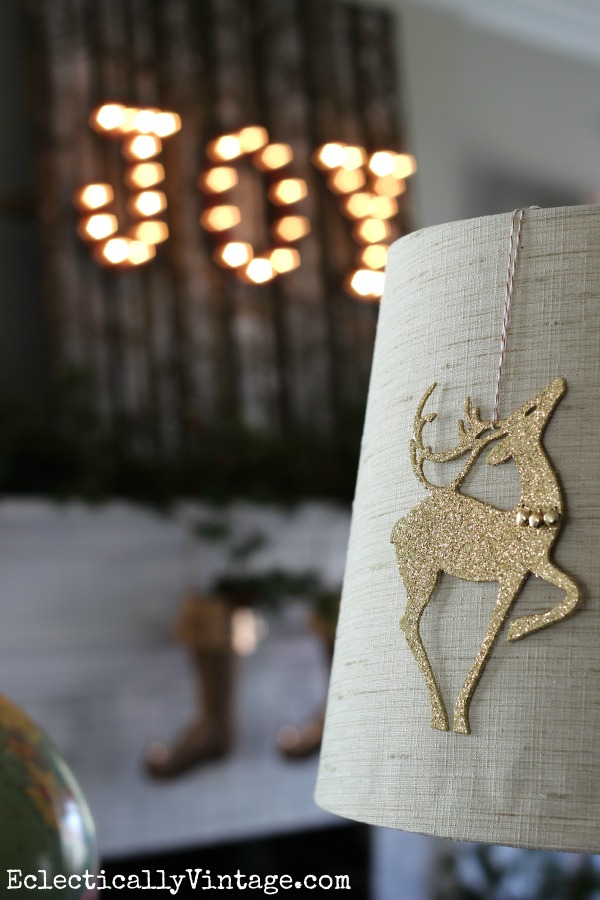 My Brimfield find stocking stretchers are hung by the front door with care.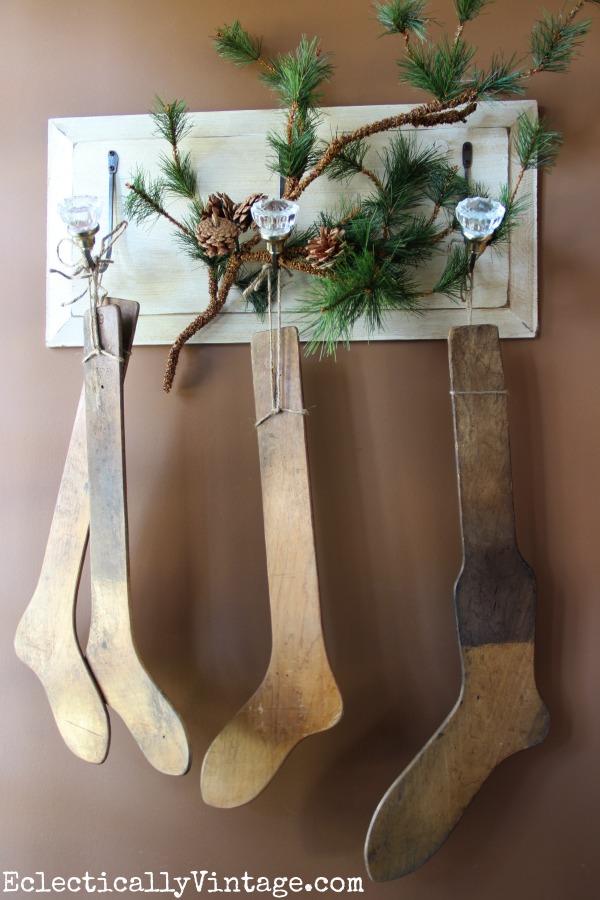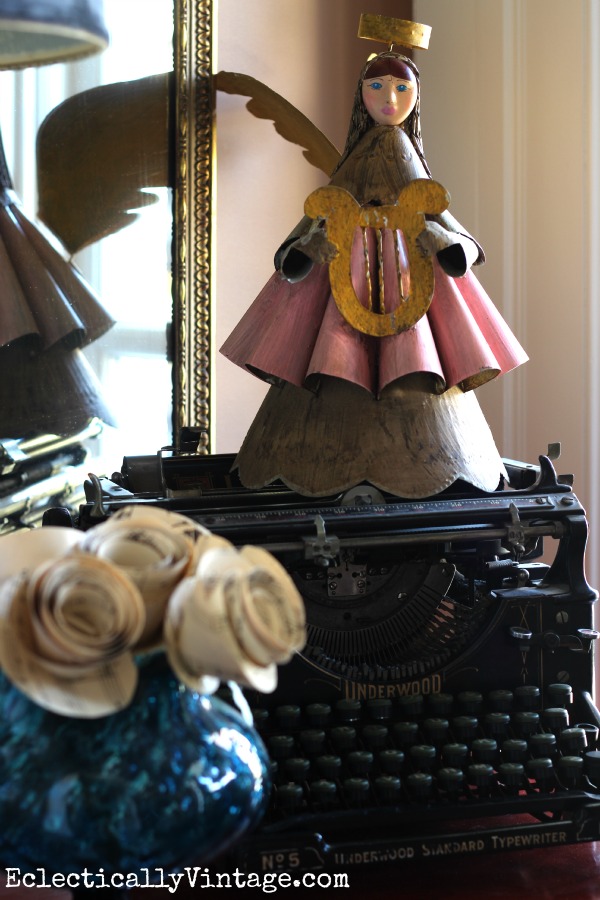 My hubby's dad raced down the snow covered hills on this sled …
now it holds a row of snowy mason jar candles.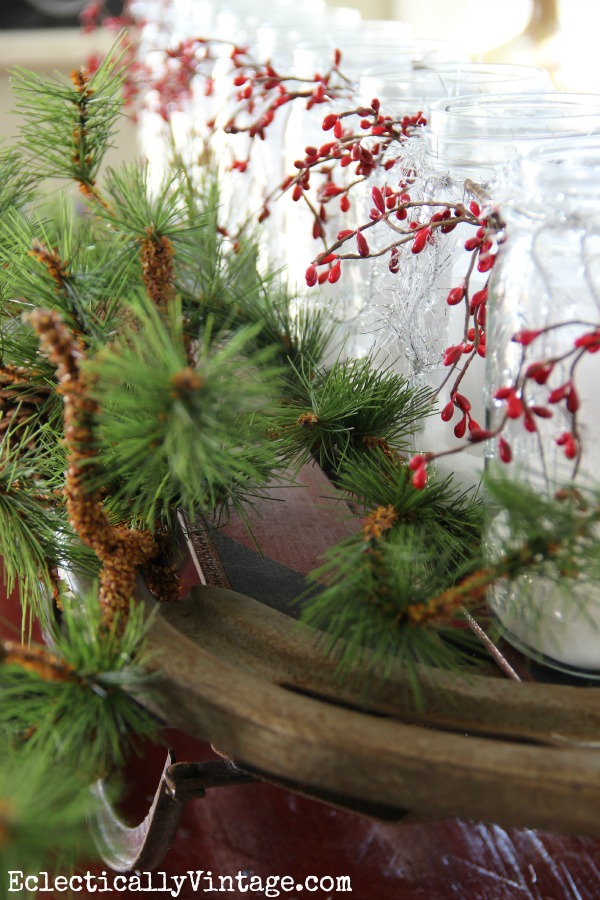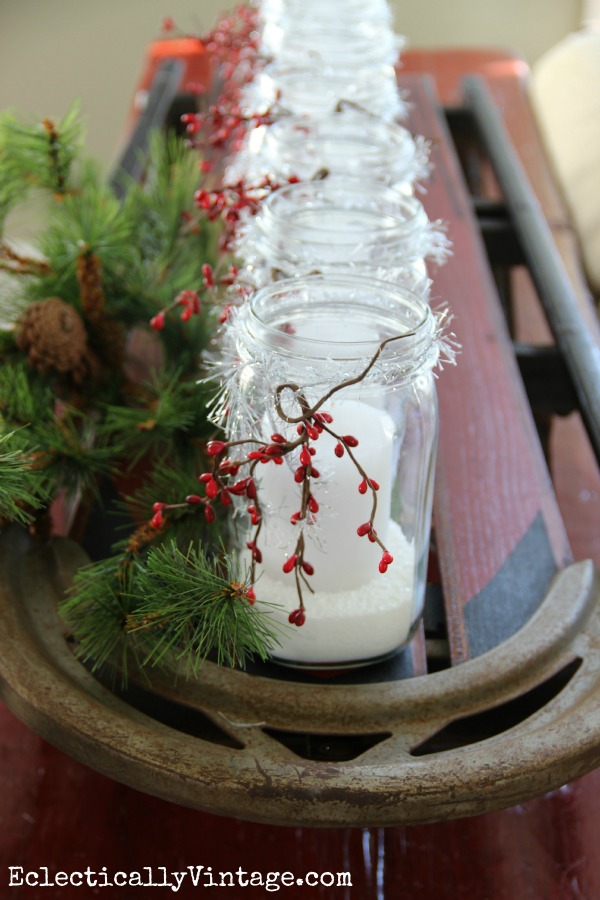 Just paint the glass of an old window for an instant chalkboard.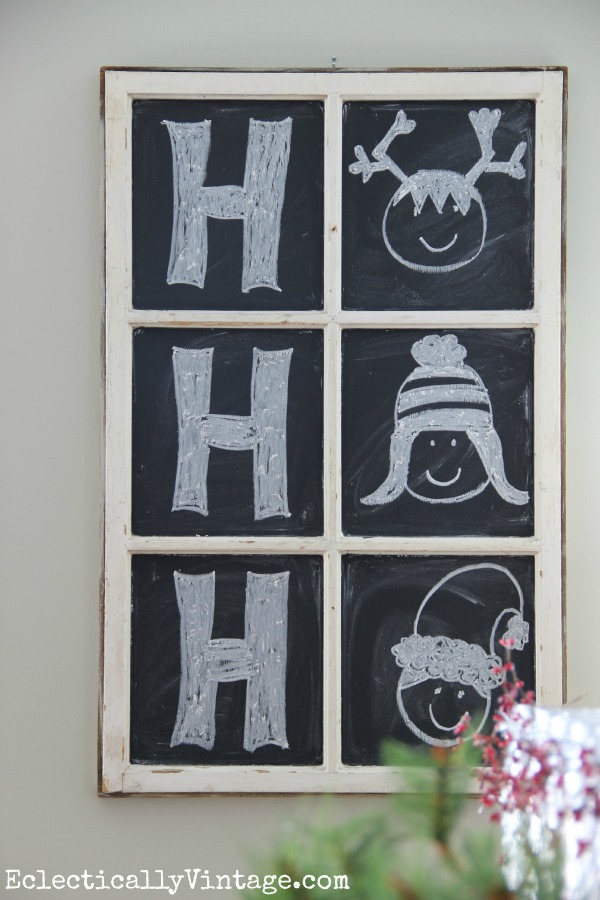 Favorite feather tress are perfect for showing off special vintage Shiny Brites.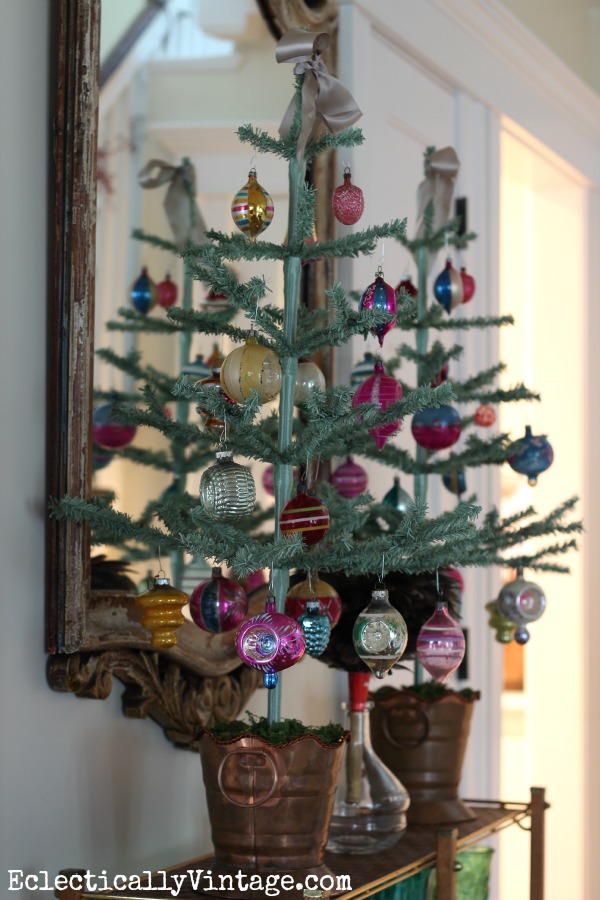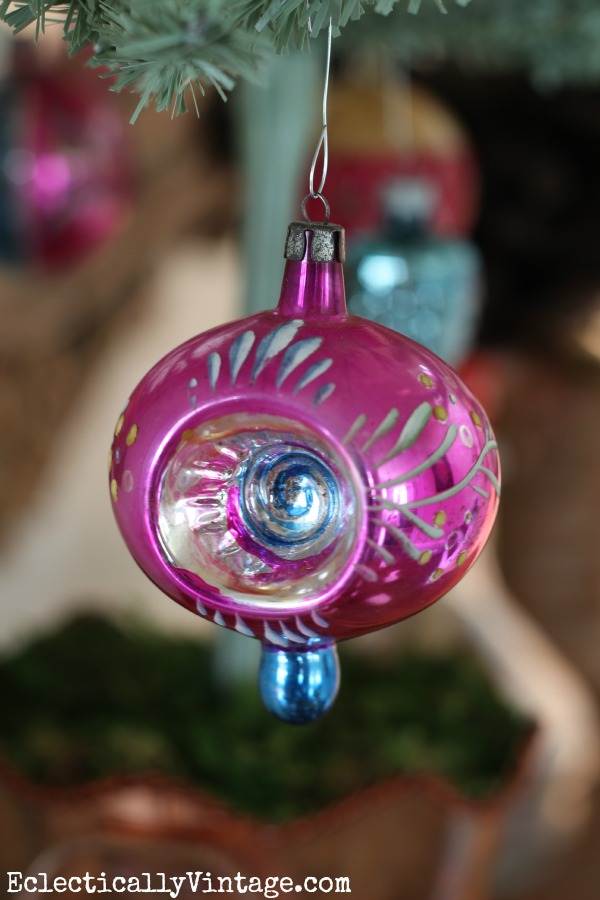 He's making a list and checking it twice so you better be nice.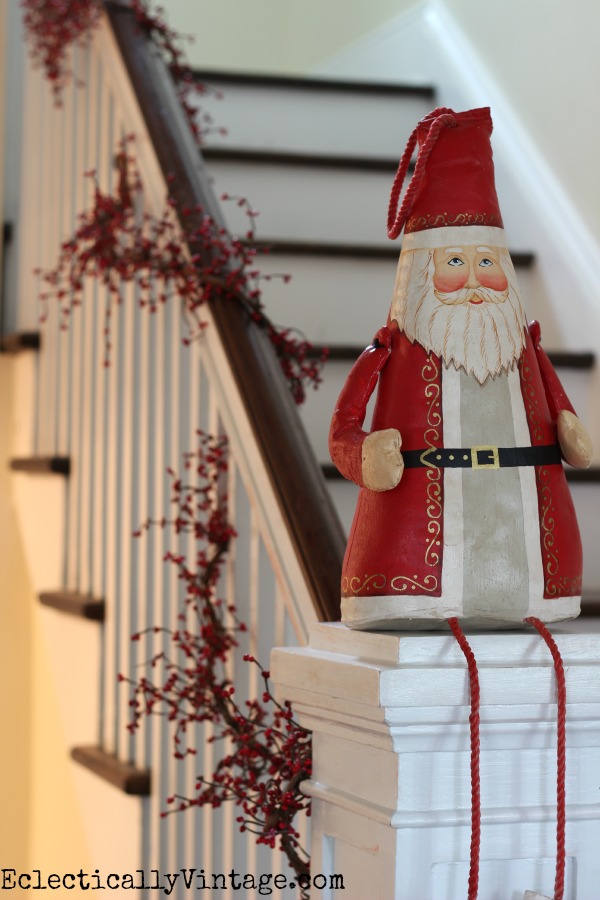 Every year, I give my girls a special ornament that hang on our main family tree.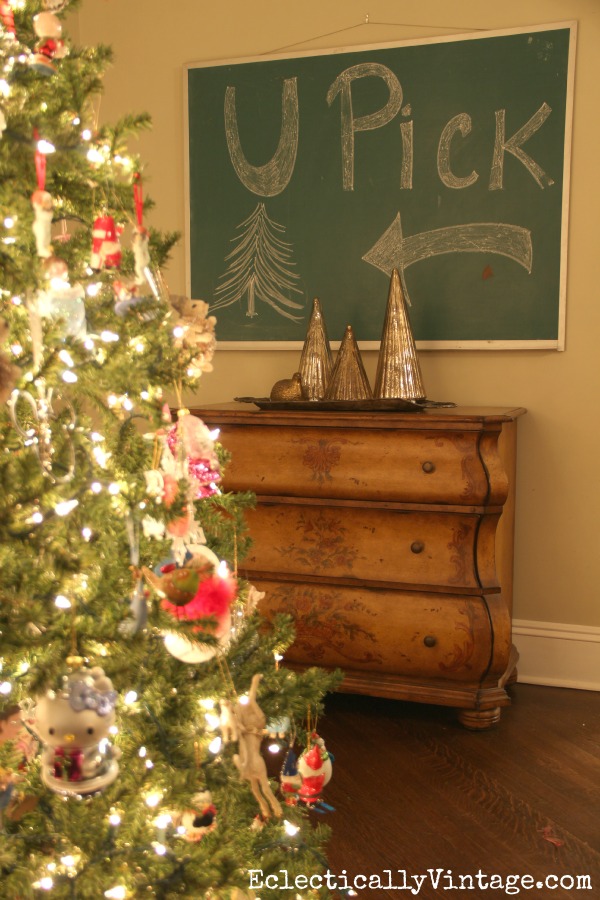 Remember when you were a kid and you would lay under the tree and stare up into the glowing branches (or was that just me)?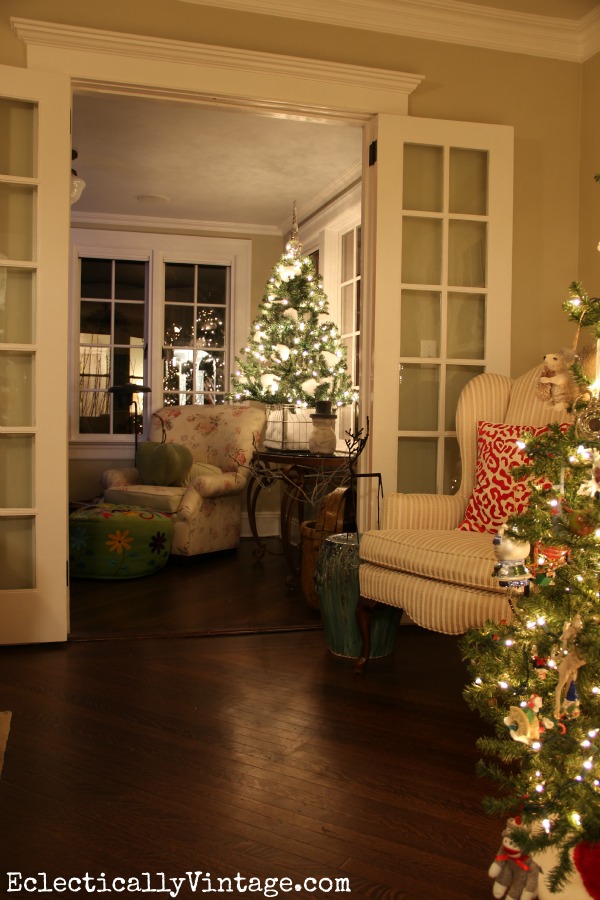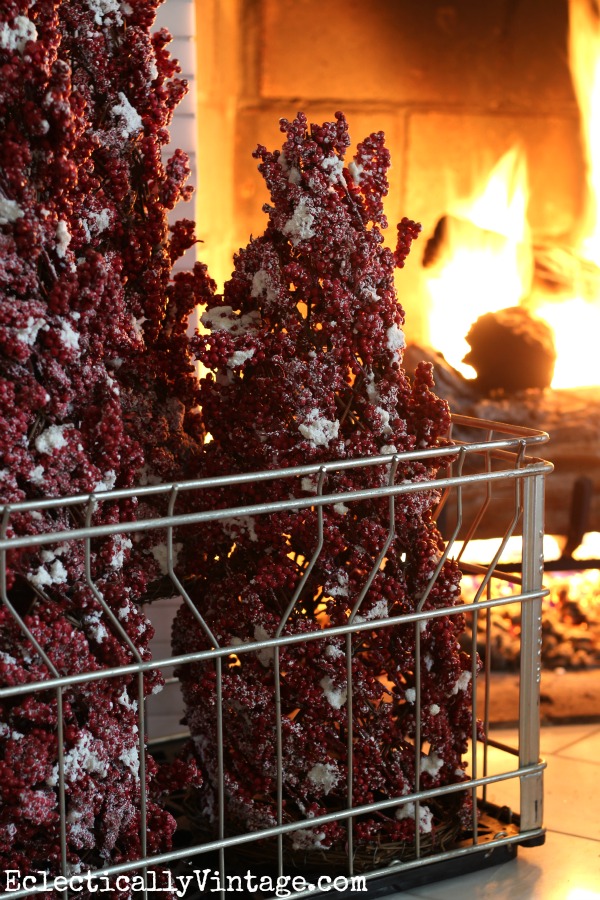 Peace on earth and a joyous holiday season my friends.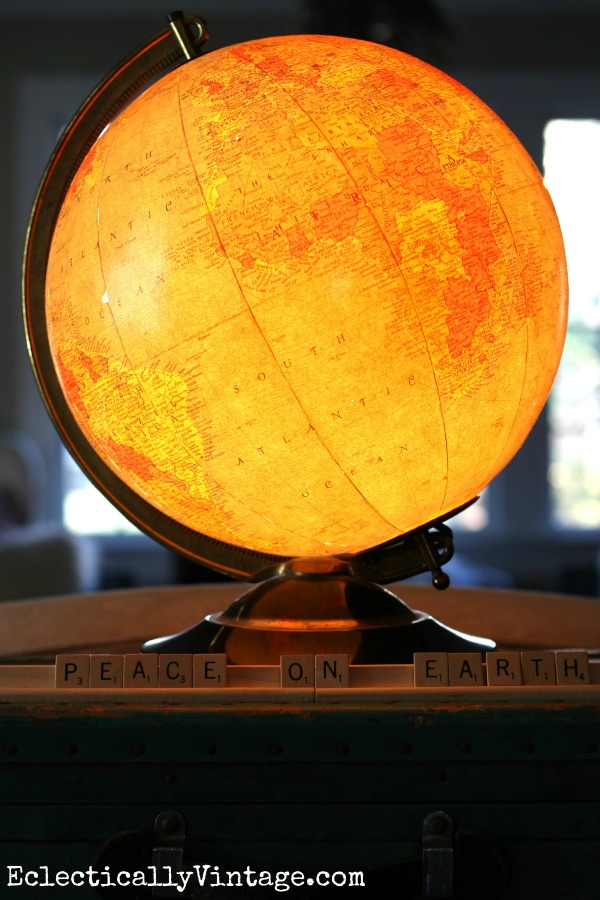 I've even decked out my front porch with some of my favorite vintage finds – see more of my Winter Porch here.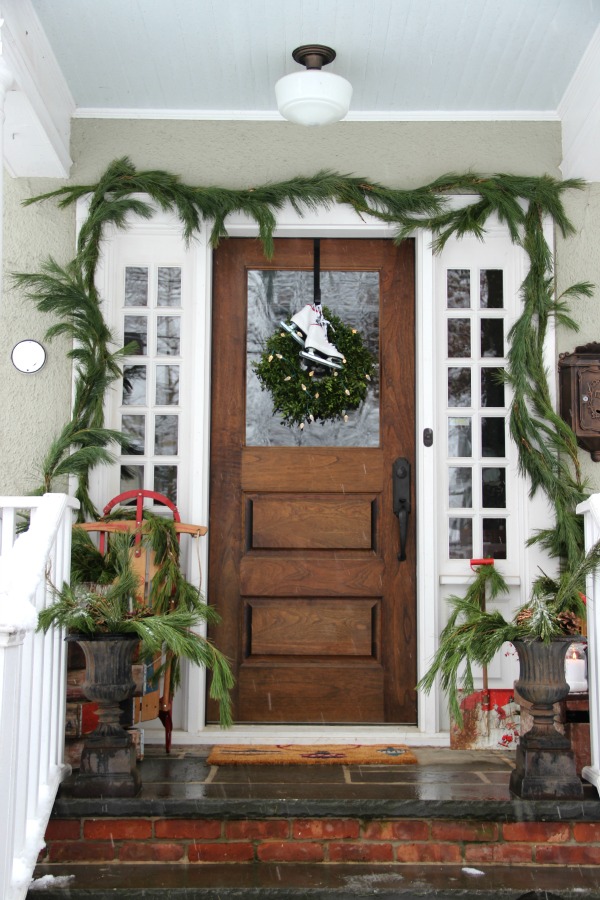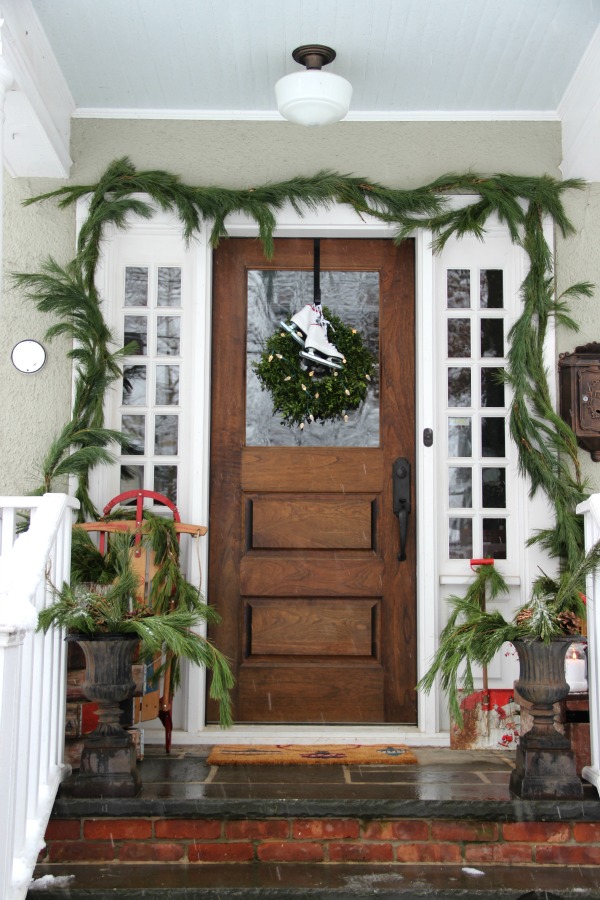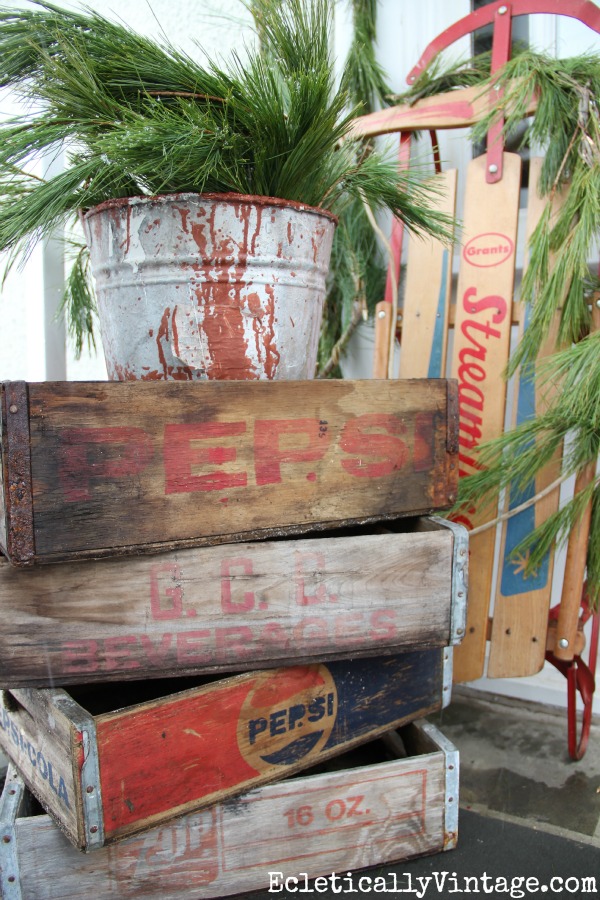 Stop by in the coming weeks to see my kitchen and it's white tree, porch with vintage soda crates, and who knows what else all blinged out for Christmas.
In the meantime, let's reminisce with my last year's Christmas House!
While I wait for Santa to bring me even more bling …
make sure to stop by Four Generations One Roof – Stop #9 on the house walk!
Shhhh, it's a surprise house all gussied up for the holidays.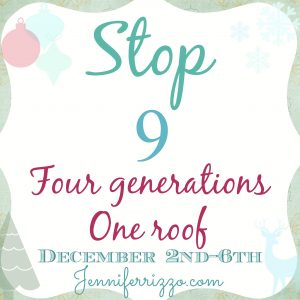 To see the full roster of holiday homes from the beginning, stop by Jennifer Rizzo.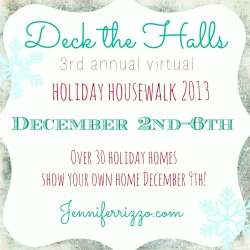 And to all a good night.
Sources:
Most stuff is vintage and found at thrift shops or the side of the road!
JOY Marquee Sign – Target