Eclectic House Tour – Picture Perfect Christmas Home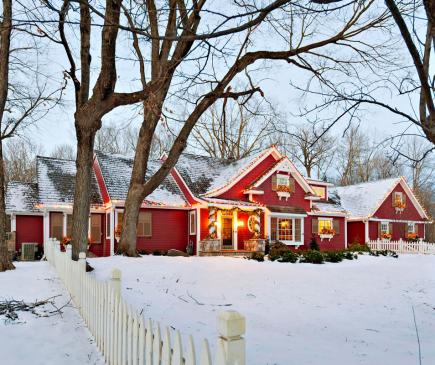 It doesn't get much more picture perfect Christmas card than this home.
Covered in snow, this candy cane red home is just waiting for Santa to arrive.
This Minnesota home featured in Midwest Living has me singing like a choir of angels …
angels with great Christmas decorating style.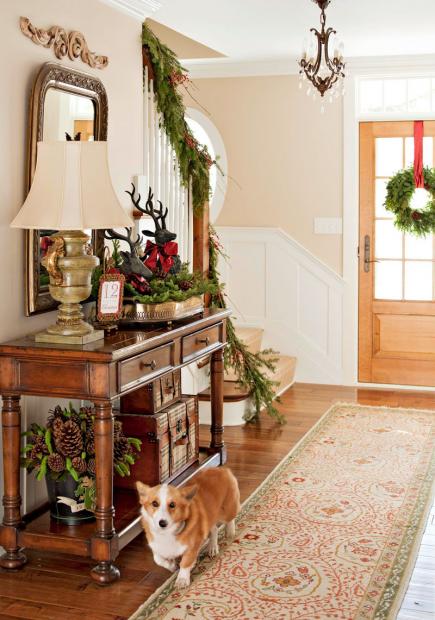 This home shows it doesn't take a lot to make a house Christmas ready.
The back entrance all gussied up.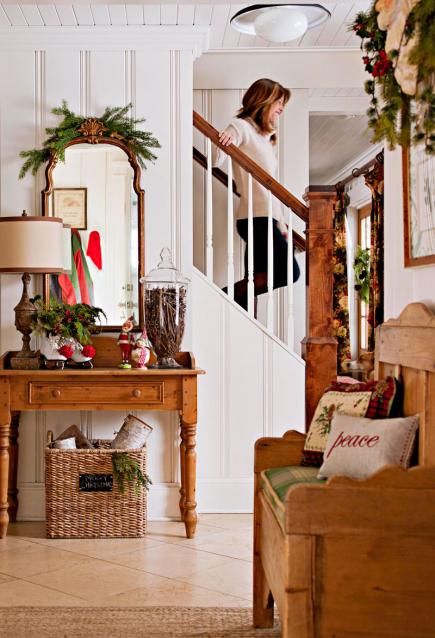 A few simple sprigs of greenery = instant holiday cheer.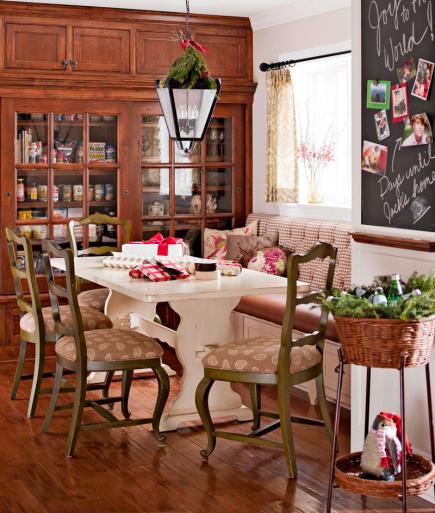 The perfect spot for an eggnog.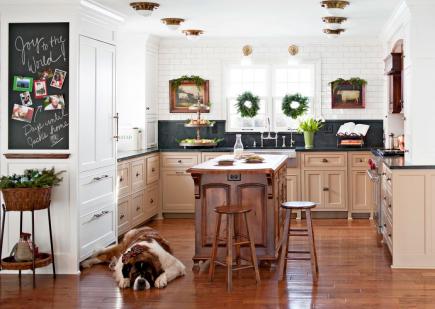 Even the dog is decorated.
Visions of sugarplums will be dancing tonight.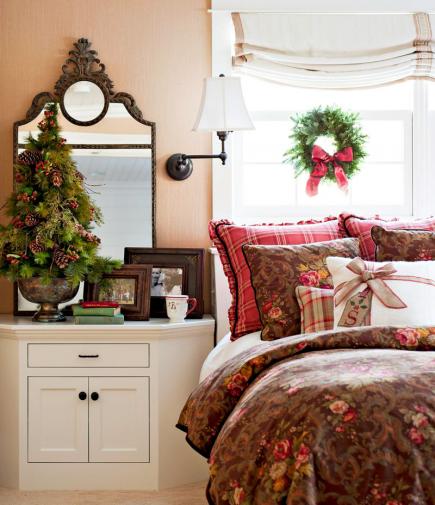 Check out the rest of this beautiful Christmas home tour.
Check out my Christmas house tour from last year.