Holiday House Walk 2012 – Welcome to My Home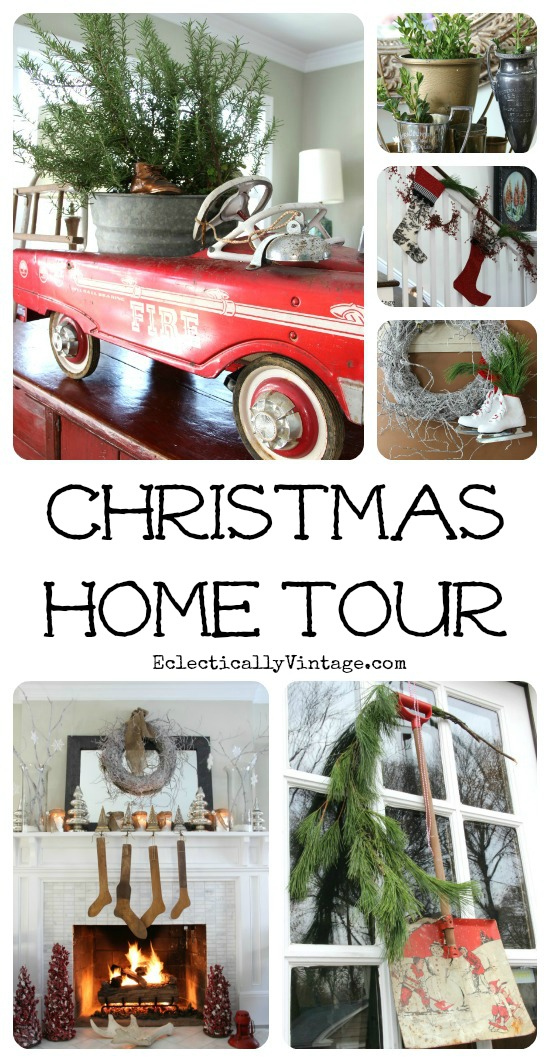 Shake the snow off your boots and pick up a glass of glogg (or coffee, or hot chocolate, or wine).
Remember my Christmas house tour last year?  Well, I hope this tops it!
Welcome to my holiday house tour, the next stop after the fabulous Beth of Home Stories A to Z.
Thanks Jennifer Rizzo for including me in this week long tour of 20 houses decked for the holidays.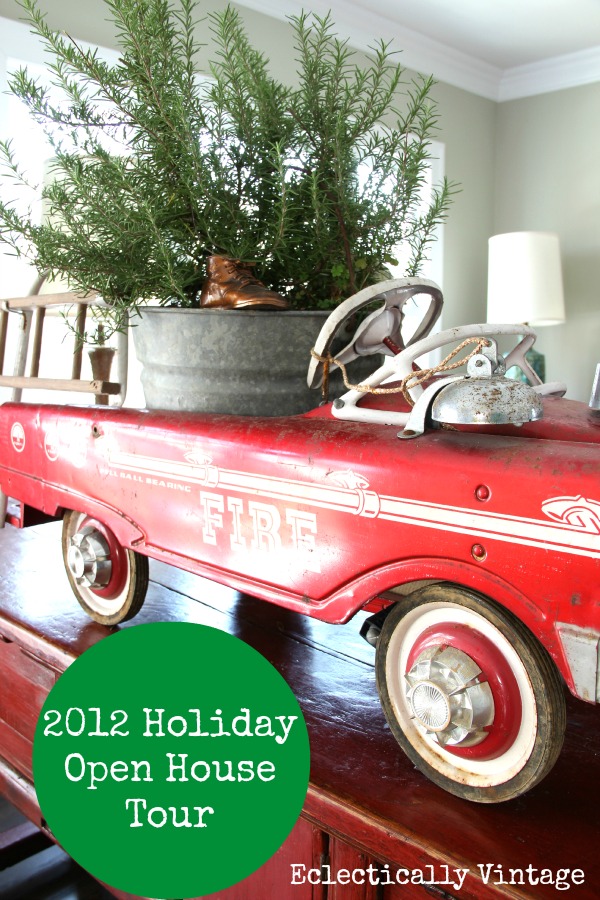 My hubs burned rubber on the sidewalk in this bad boy back in the day (thanks Grandmom for saving everything …
including his old baseballs)!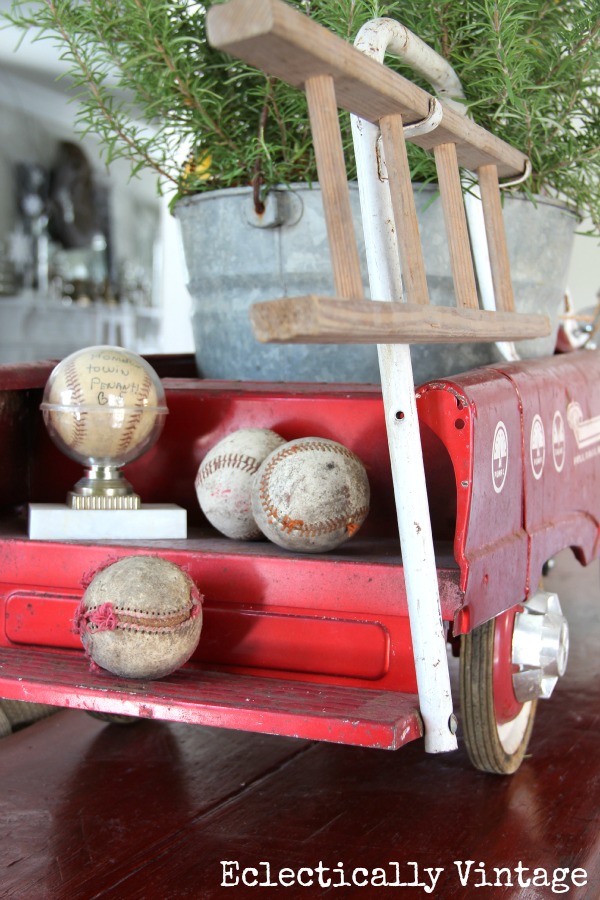 I raided my mom in laws attic this year and found the most amazing treasures like my hubs cute little shovel.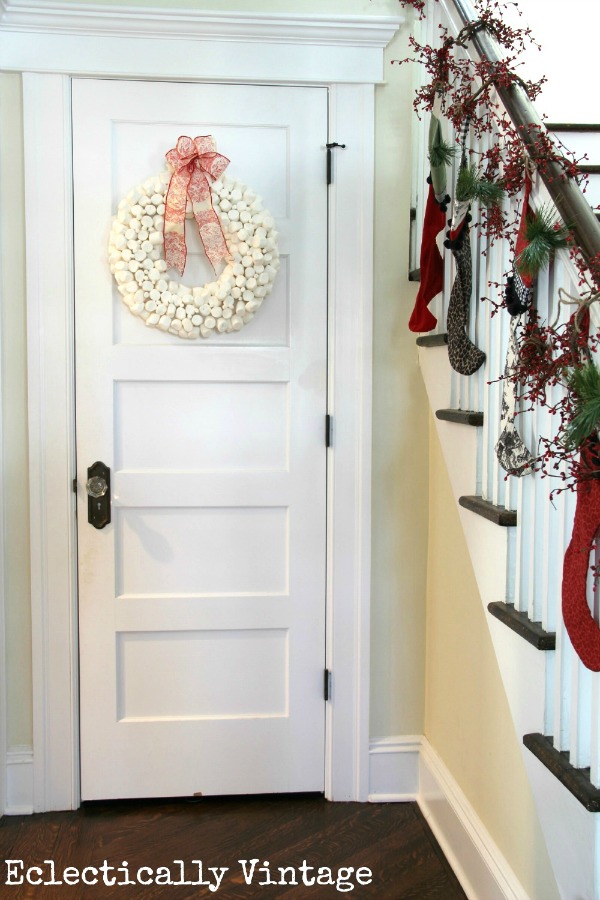 My marshmallow wreath is back and made it through a year of storage.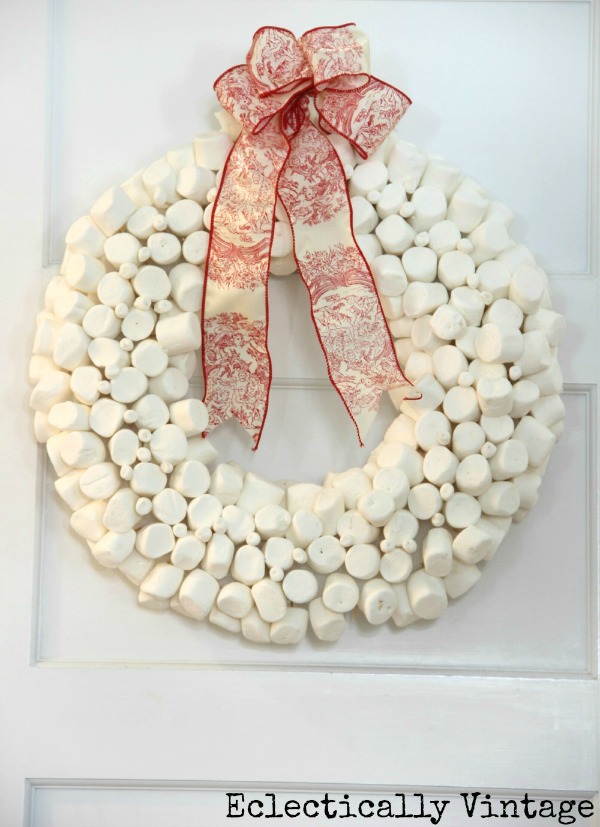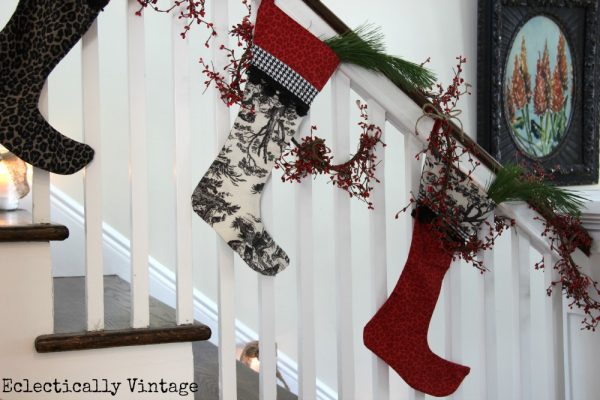 Everyone looks better in candlelight (even my vintage roly poly tobacco tin Claus couple) …
so my snowy mason jar candles are scattered throughout the house.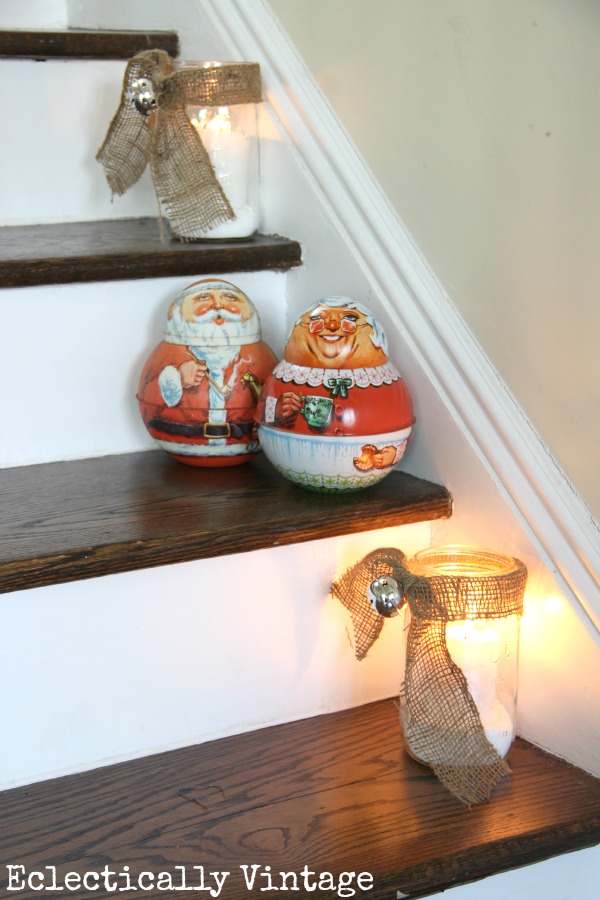 Who needs a window treatment when you can have this!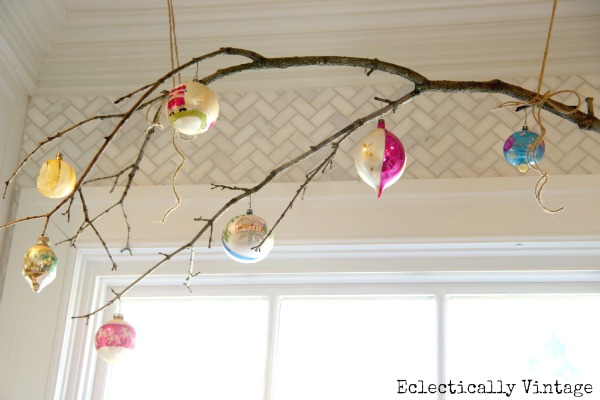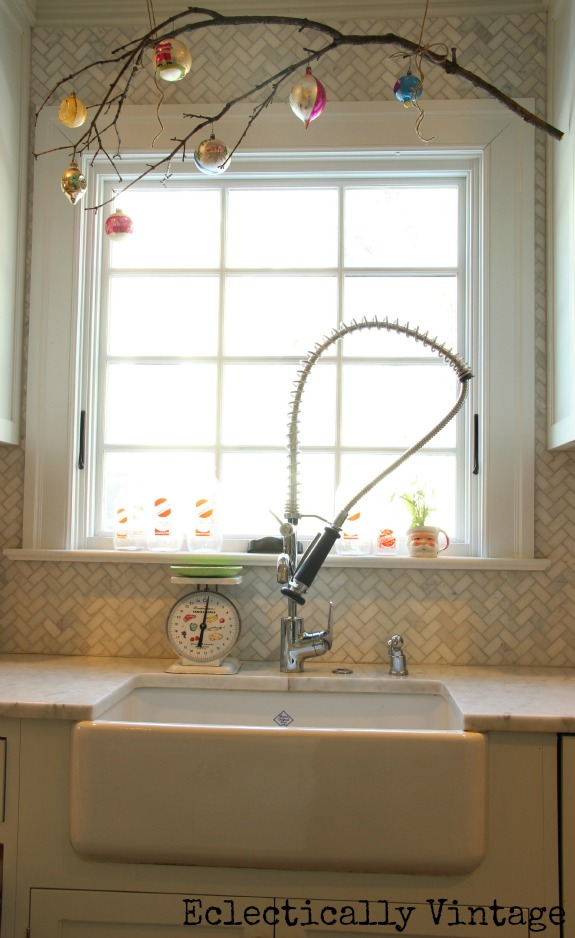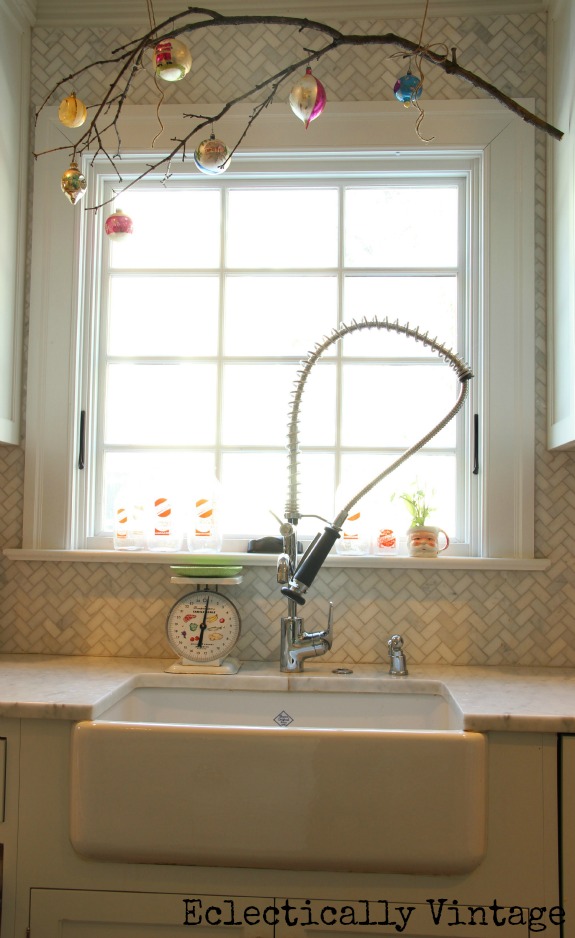 I'm loving all things white this year and this is such a fun centerpiece.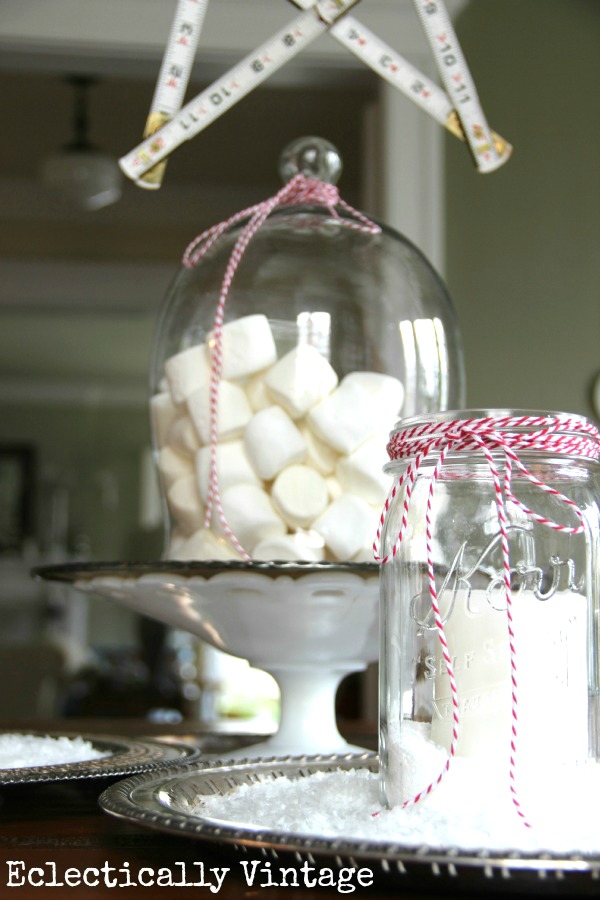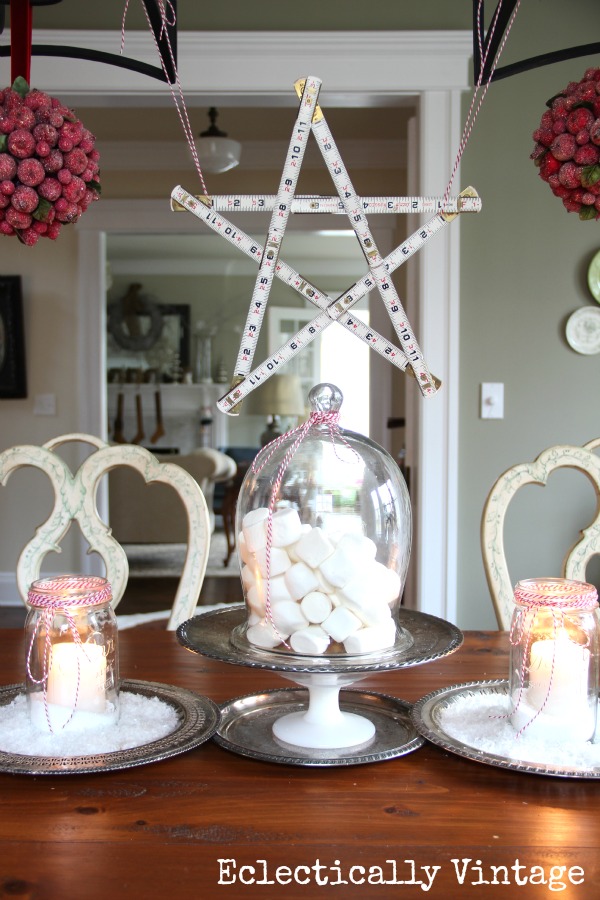 Even my mantel is decked out in white but poor Santa will have a tough time filling our stockings this year.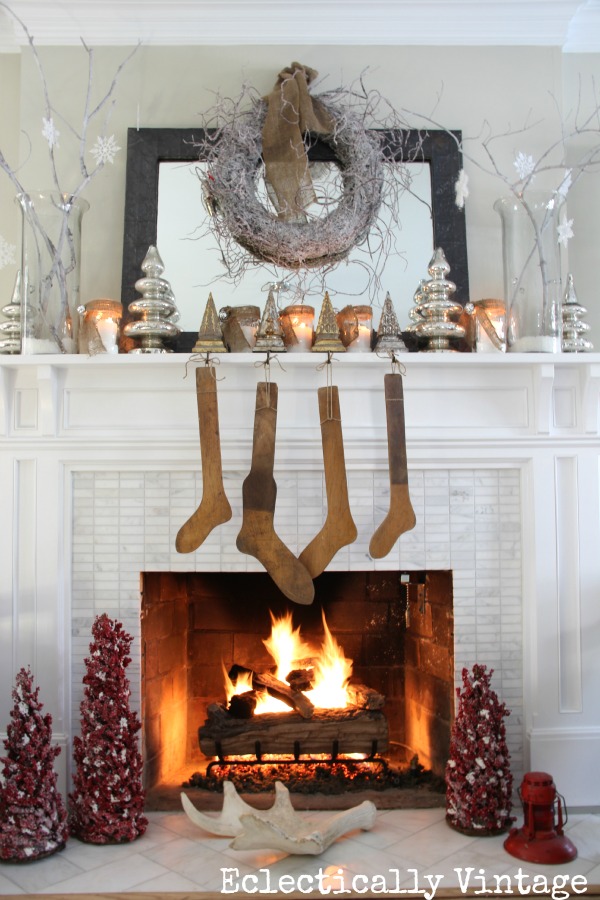 Antique stocking stretchers found at Brimfield.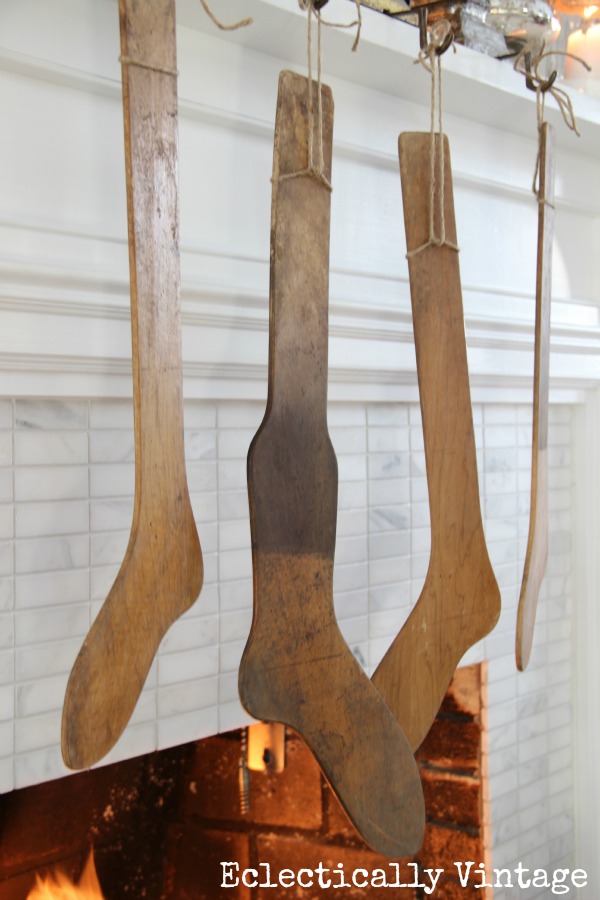 White spray paint on branches – now they look like birch trees.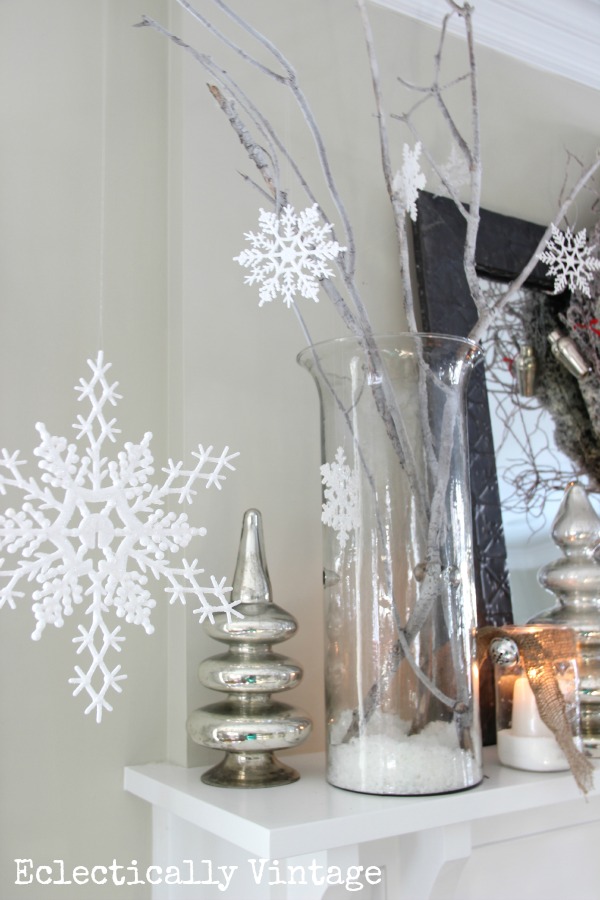 No angel on my kitchen tree – I just flipped an old mason jar over for a unique tree topper.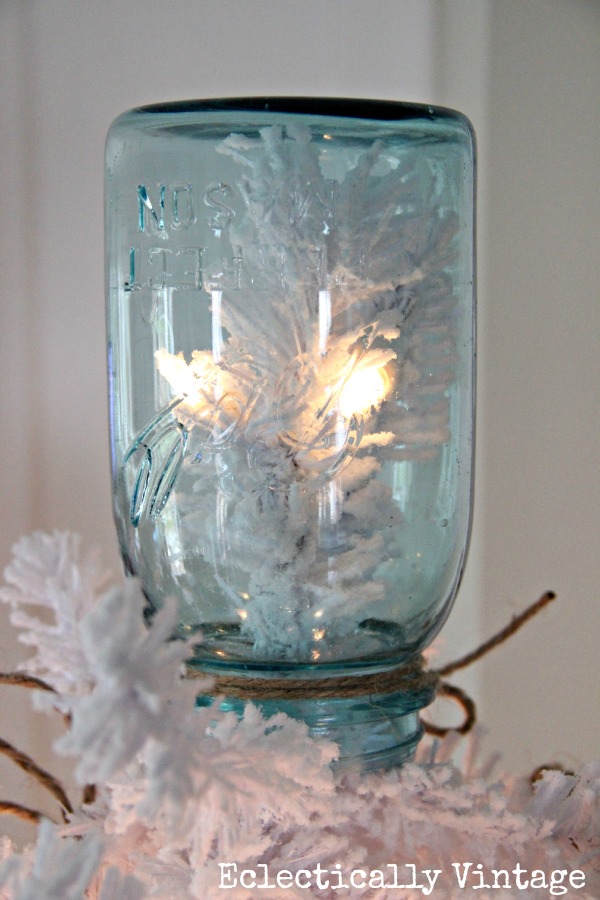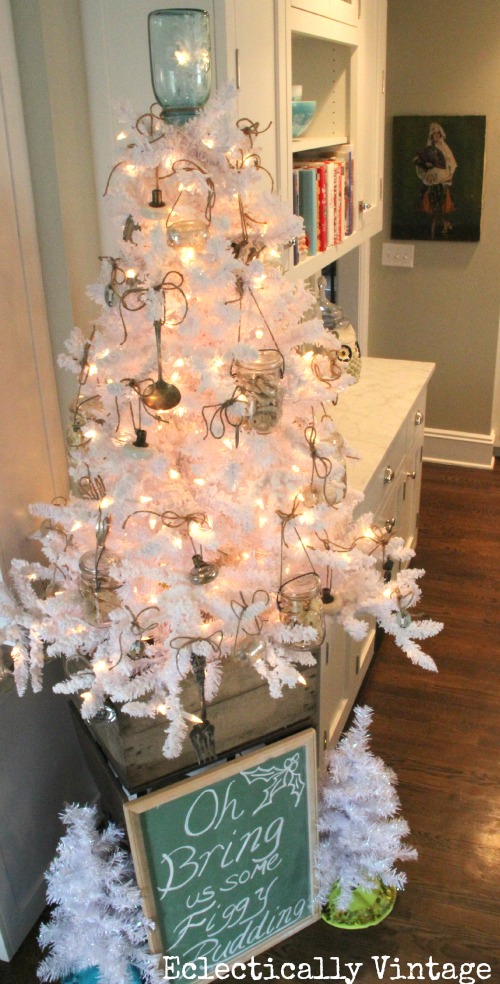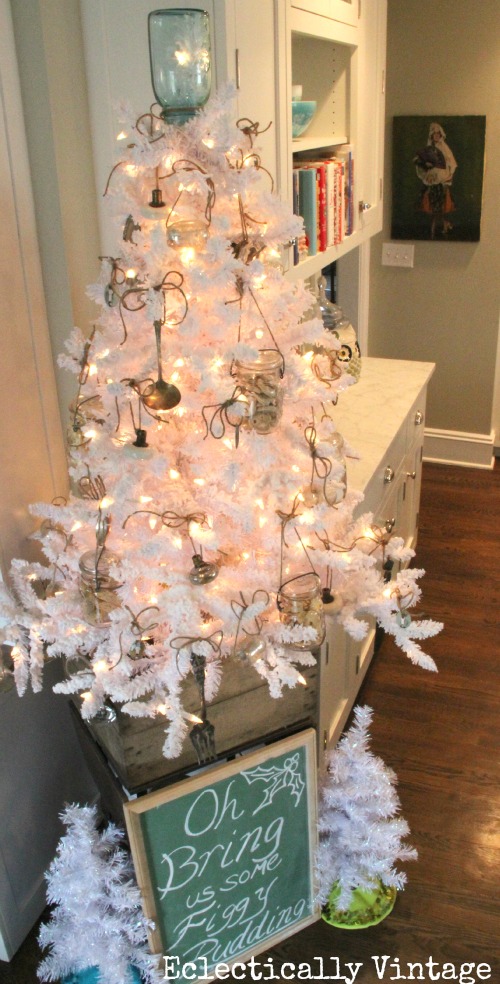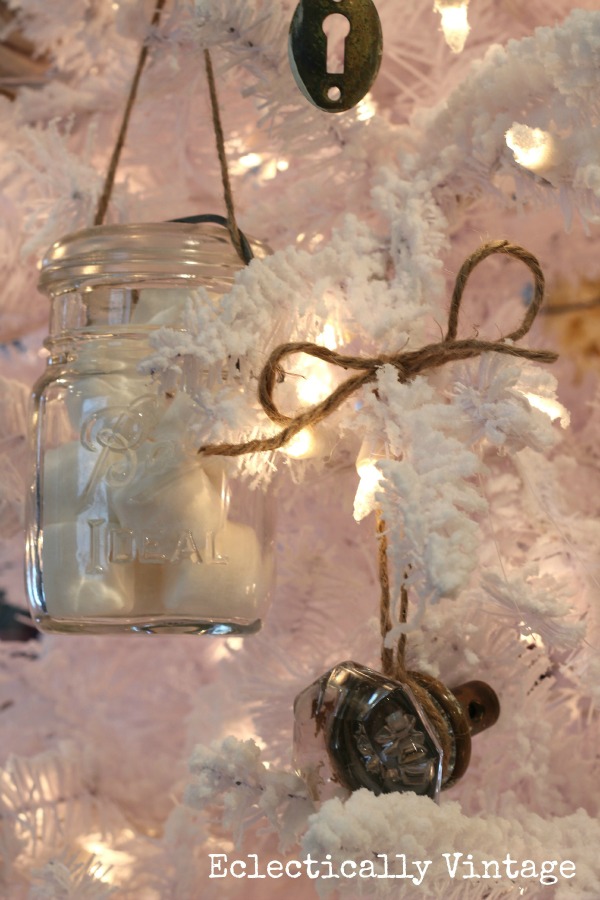 Vintage shiny brites get noticed on feather trees.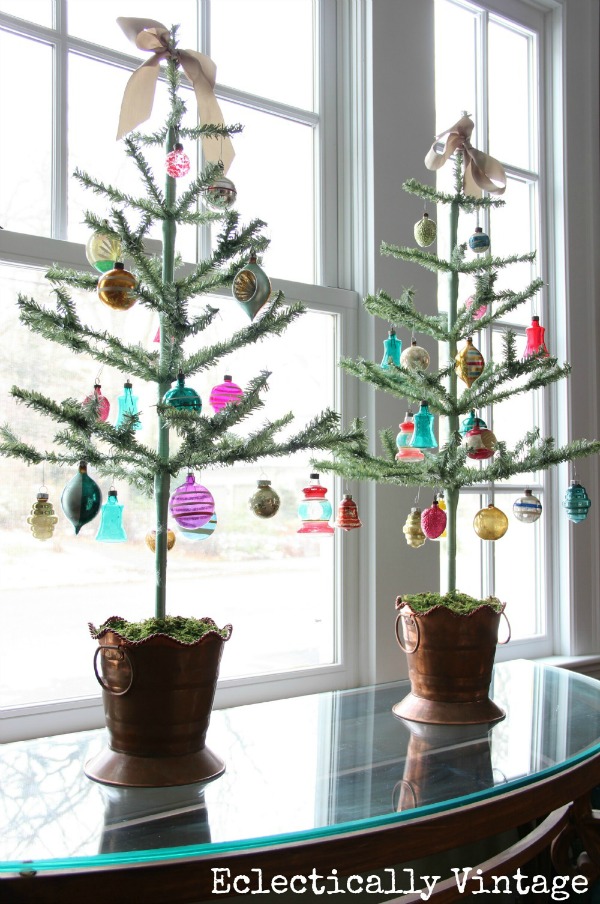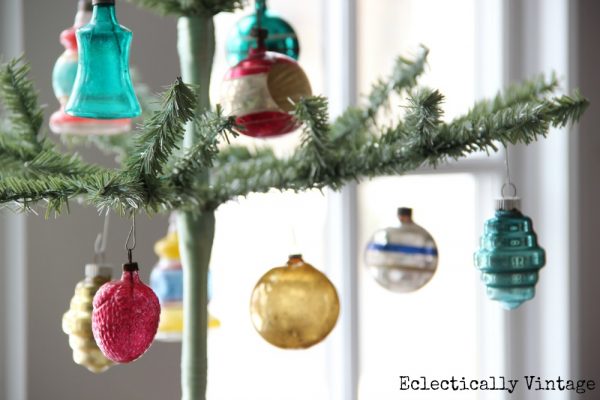 Mrs. Claus has nothing on my vintage dress form.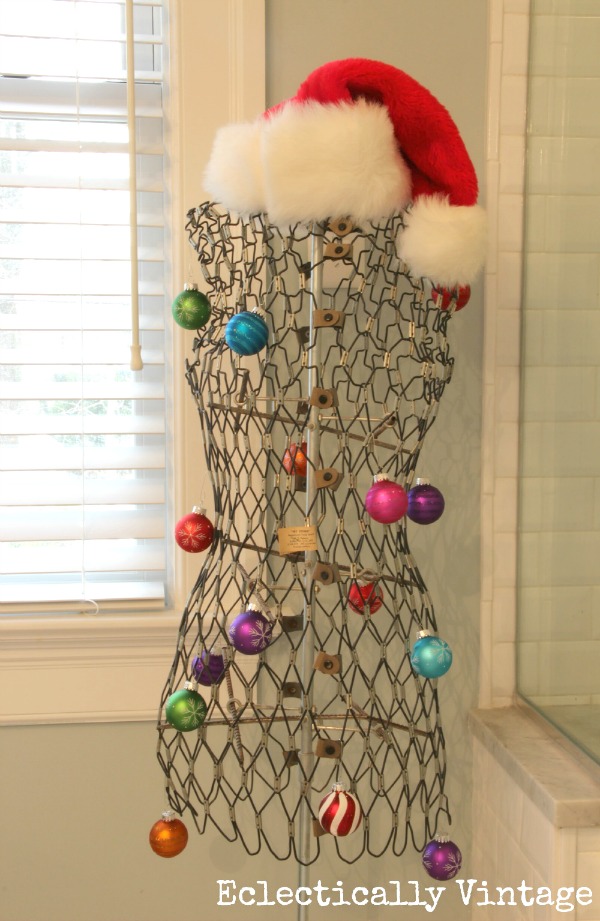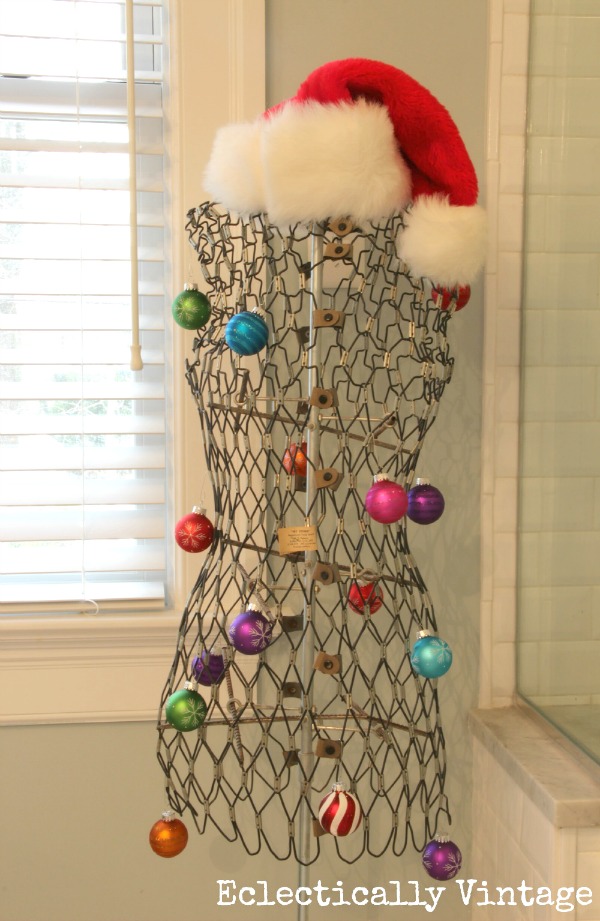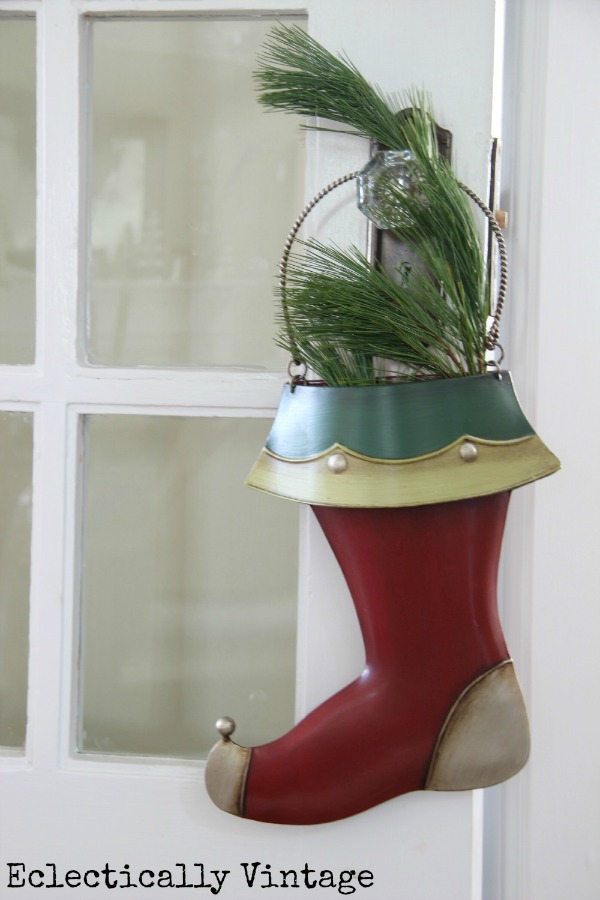 Tree topper tuned lamp topper.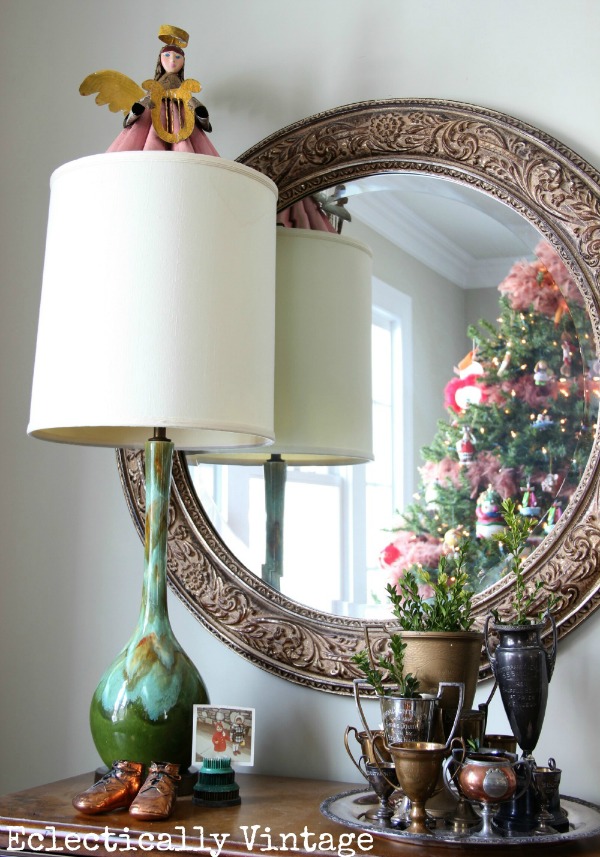 Boxwood clippings from my yard win the prize.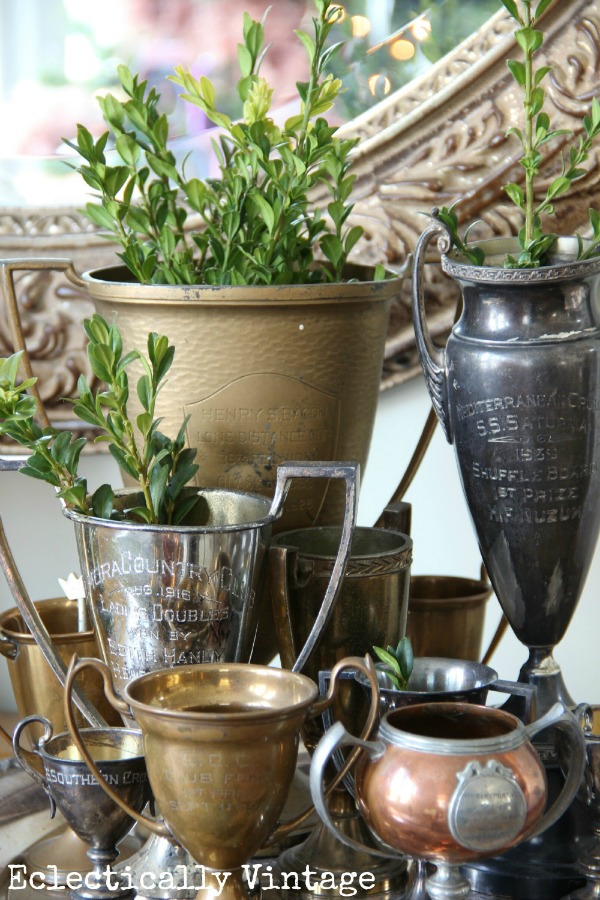 Isn't a pony on everyone's Christmas list?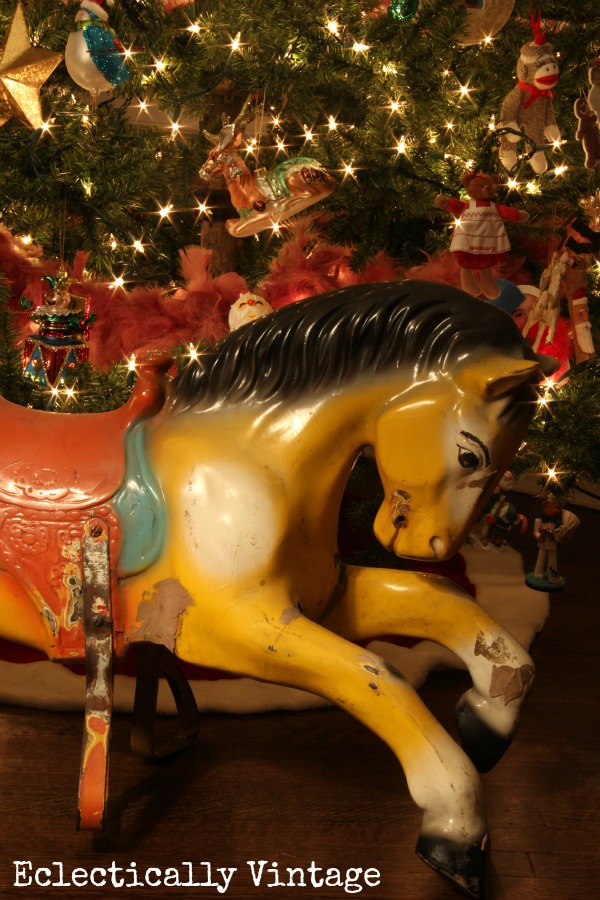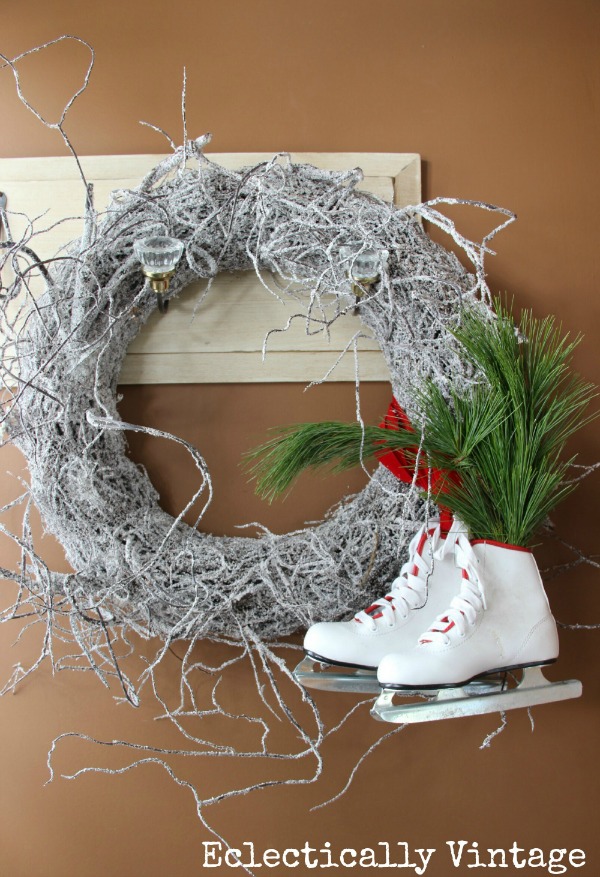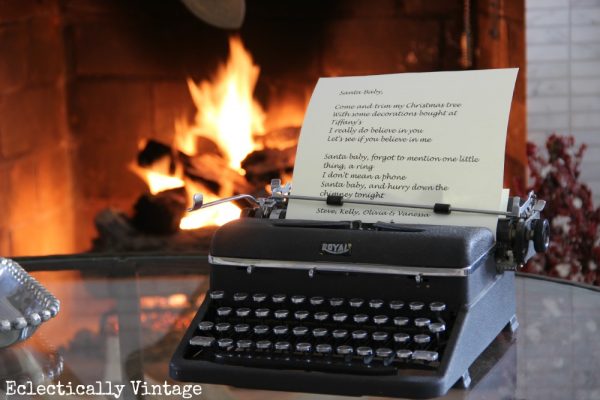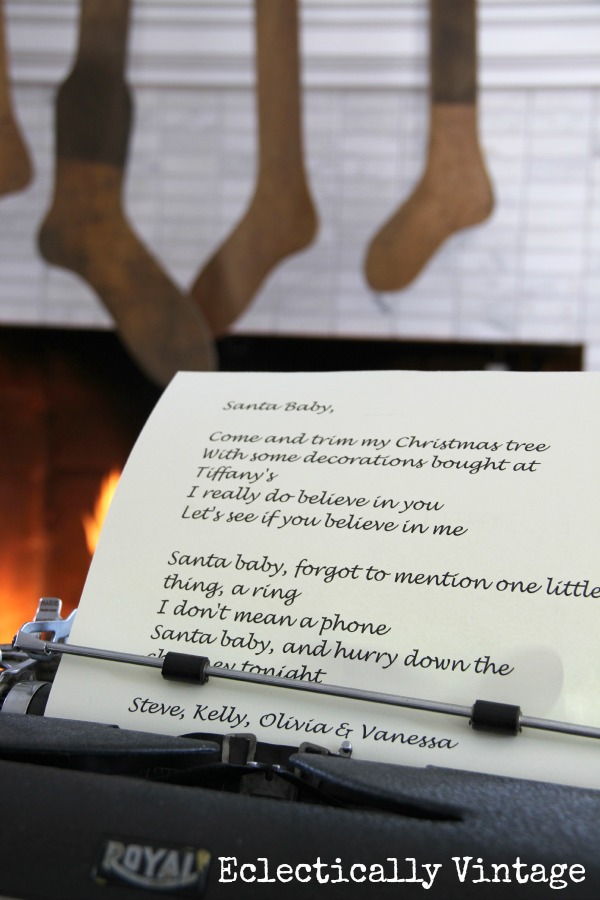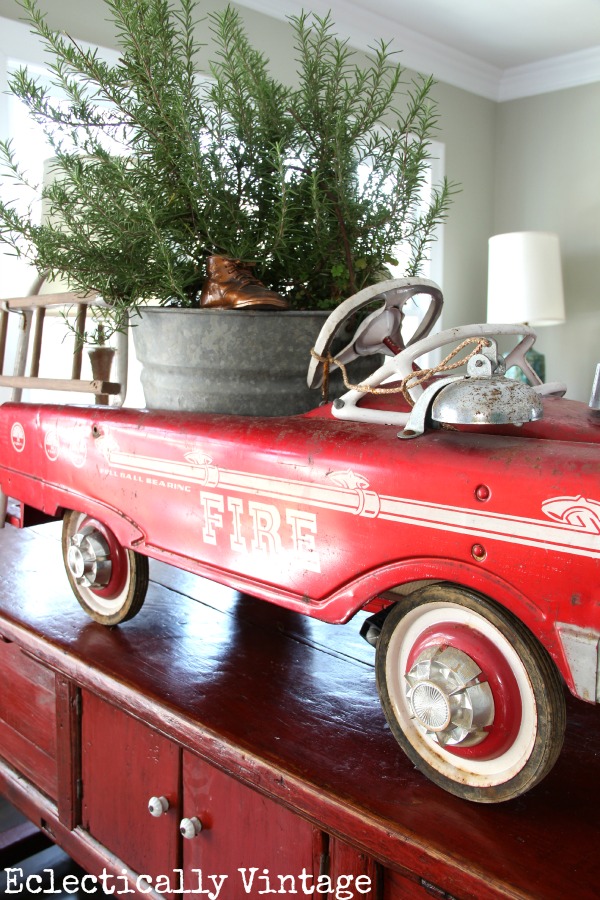 While I anxiously wait for Santa to bring me some bling from Tiffany's,
make sure to stop by the next home – it's a surprise – on the House Walk!
So click the Stop 7 pic below to see who it is and check out her amazing house all gussied up for the holidays.
Like my Christmas house tour?
Then be sure to check out my Christmas house last year – equally amazing I hope!
To see all of the gorgeous homes (starting from the beginning) on the 2012 House Walk, stop by Jennifer Rizzo's.