Who says Christmas trees have to be trees?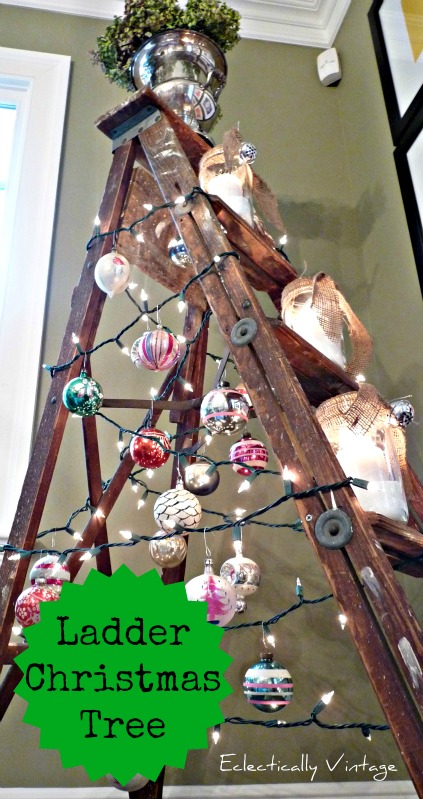 Use your imagination and have fun!
What about a ladder Christmas tree?
Although I have a traditional tree in my living room, I like to jazz things up a bit.
This tree certainly fits the bill!  Picked up at an estate sale and adorned with lights and vintage Shiny Brite ornaments, this "tree" is unexpected.
Ah, Ah, Ah, Ah, Ah, Ah, Ahhhh!  Yes, that's how I feel about my ladder tree.
I want to sing when I see it.
You already know I have issues so it's good to be able to share them with you!
Just wrapped some lights around the ladder and hung vintage ornaments that I've collected over the years.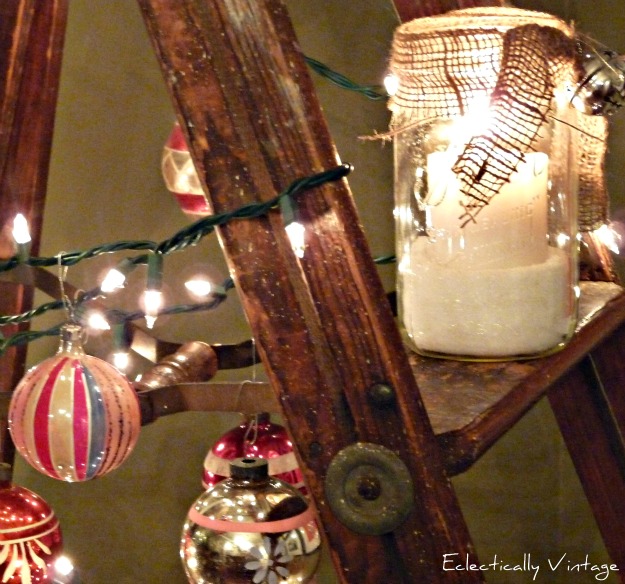 The tree topper is old silver trophy found at the same estate sale (that ladder and trophy were destined to be together!) filled with dried hydrangeas from my yard.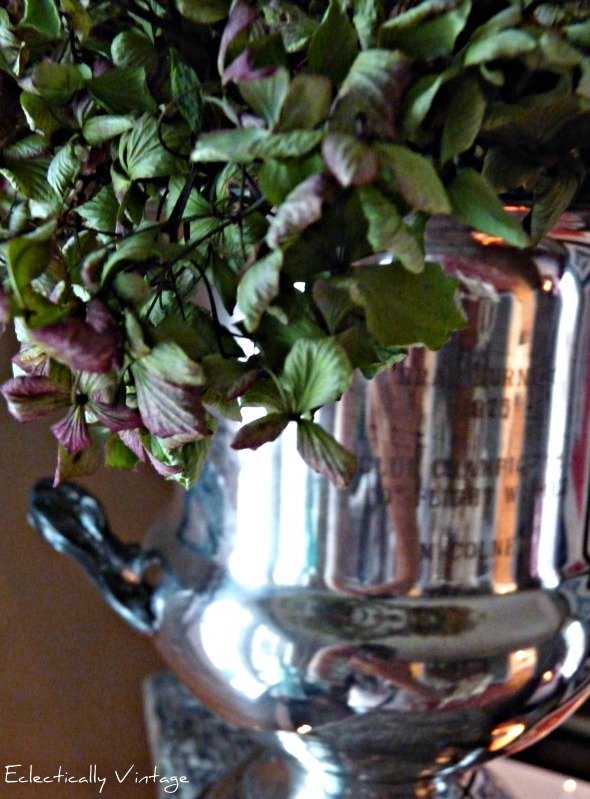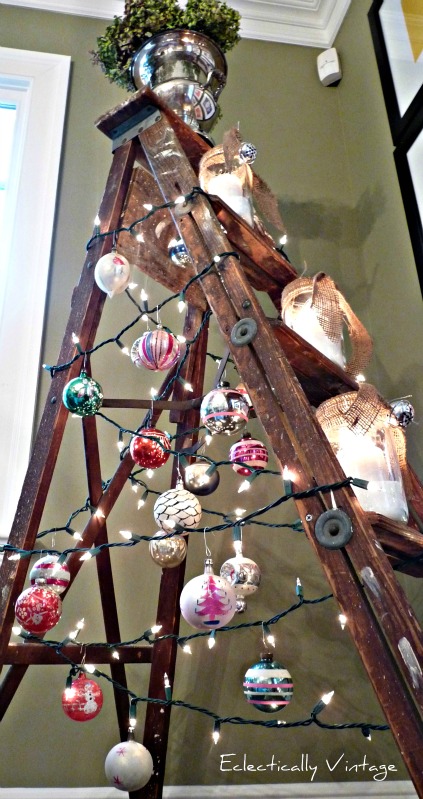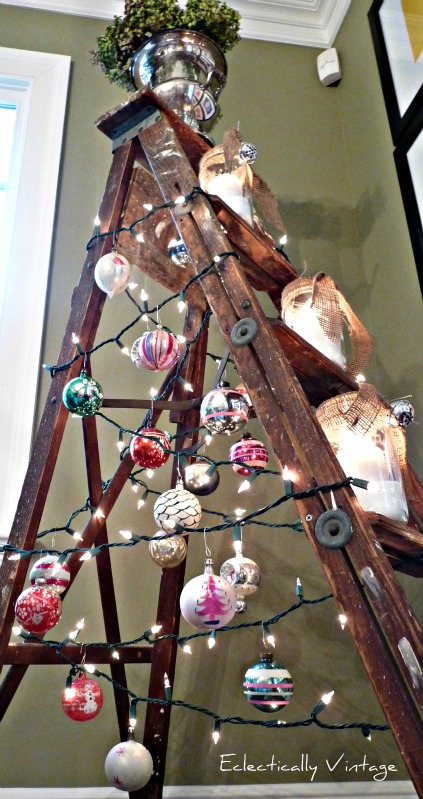 I've been decking the halls, porches, trees and mantels too.