Countdown to Christmas – Personalized Grain Sacks
Only 5 Fridays til Christmas!
Every Friday through Black Friday, five talented friends and I are sharing easy projects to get you in the holiday spirit.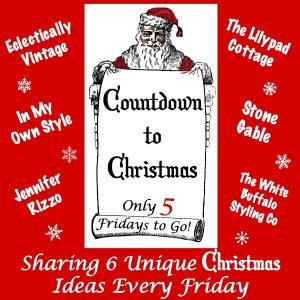 I love wrapping gifts – sometimes the shiny package is better than what's inside.
With cookies to bake, carols to sing, turkeys to cook and wine to drink, sometimes it's easier to use a gift bag.
But not just any gift bag will do.
I love these grain sacks from Online Fabric Store.  Some are French reproductions, there's a cattle feed sack and lots of sizes of plain ones too.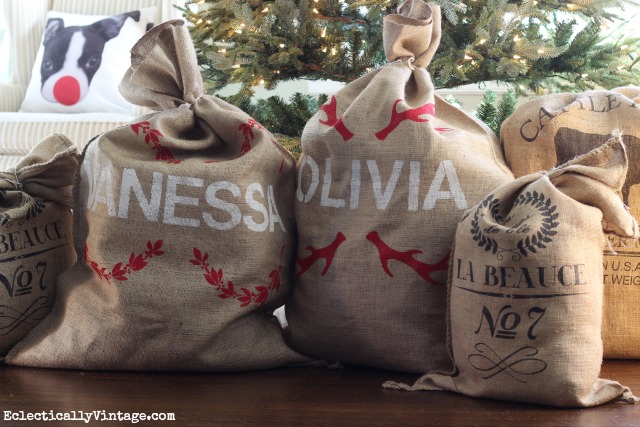 Ooooh, la la.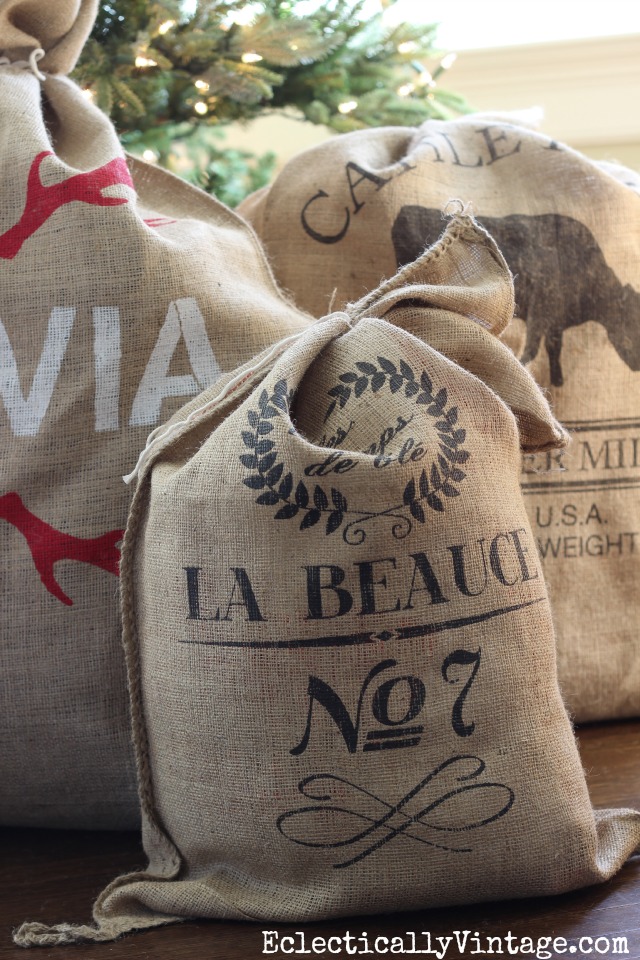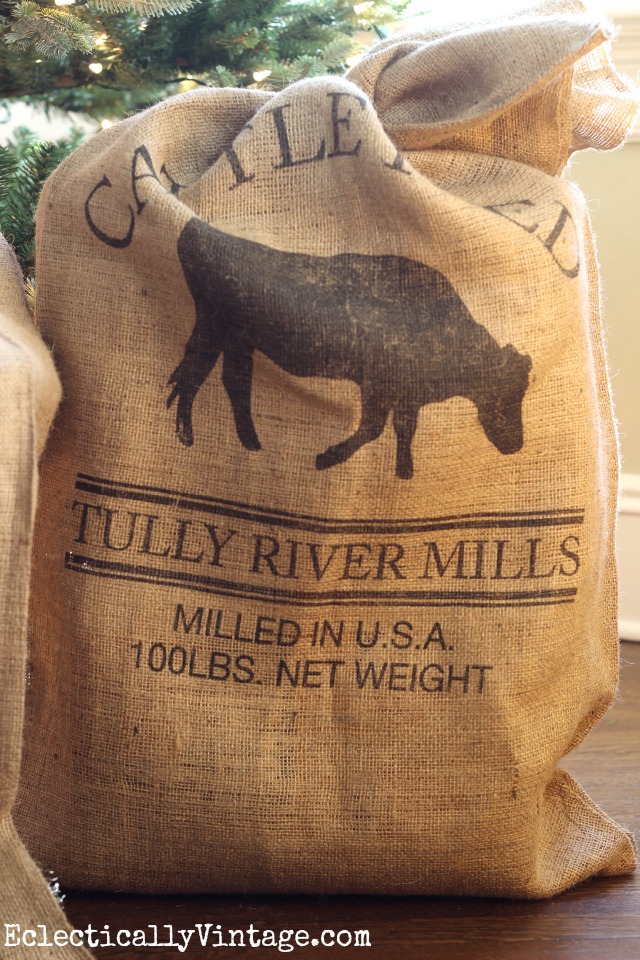 I knew my friend Jen Rizzo's new line of stencils would be perfect for this!
Isn't the antler the cutest – I love the garland too.

DIY Personalized Grain Sacks
Supplies:
Plain Grain Sacks
Antler Stencil
Holiday Garland Stencil
Large Alphabet Stencils (mine are 4″)
Craft Paint (I used white and red)
Foam Pouncers
1) Insert cardboard or magazines inside the grain sack so the paint doesn't soak through
2) Use a foam pouncer to apply paint to spell out a name
Hint: Start with center letter first so your name is centered
3) Use your antler or garland stencil above and below the name
Hint: Stencil the top left and bottom right first, then clean off the stencil, flip it over and stencil the top right and bottom left
4) Let dry and stuff with gifts for your favorite girl or boy
Best part is they are reusable year after year and they make the cutest decorations.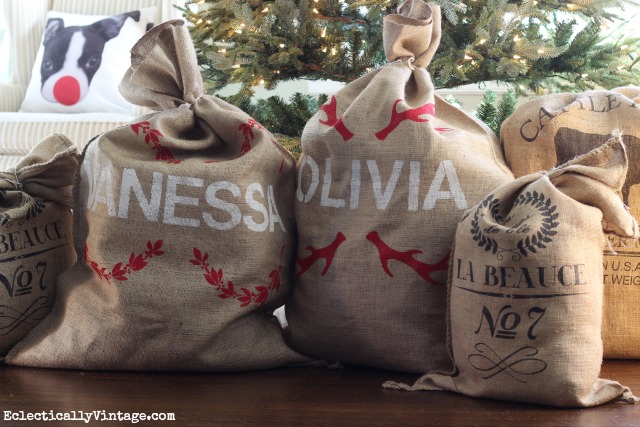 Now if Santa will just bring me a Kelly sack filled with one million dollars in small bills.
P.S. Don't forget to check out the full line of gorgeous stencils by Jennifer Rizzo for Royal Design Studio.
P.P.S. Mark your calendars for the Cyber Monday sale at Online Fabric Store.
Don't forget to check out my other Countdown to Christmas Projects: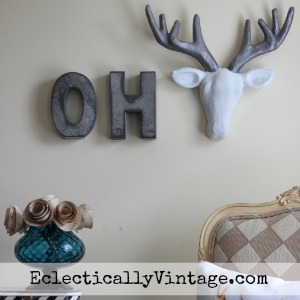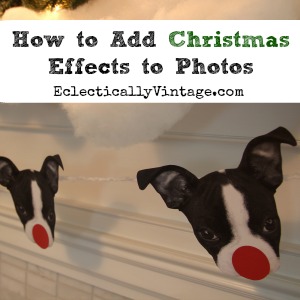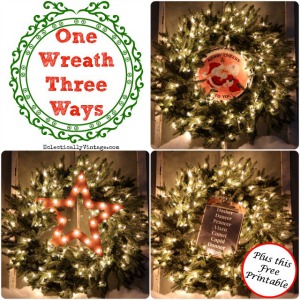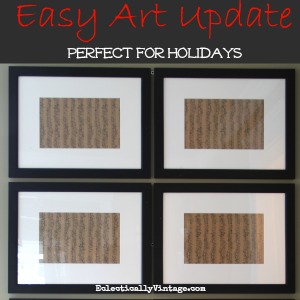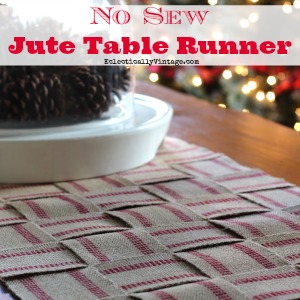 Now check out what my friends created …
Thanks Online Fabric Store and Royal Design Studio for the supplies to make the world's cutest grain sacks.