Rockin Robin Christmas Tree & a Glowing Snow Village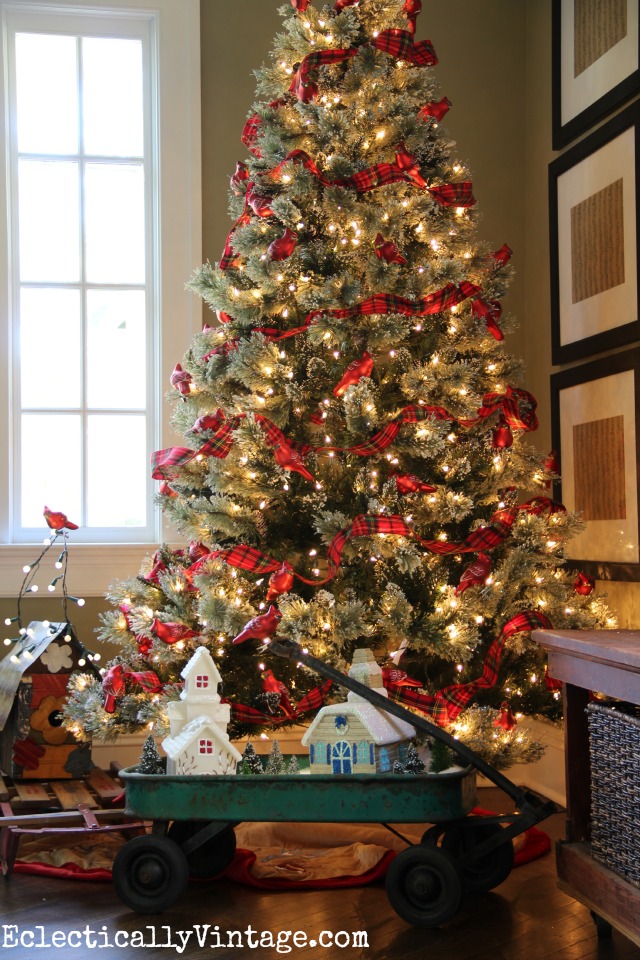 She rocks in the treetops all day long
Rockin and a boppin and a singing this song
Rockin robin, tweet, tweet, tweet …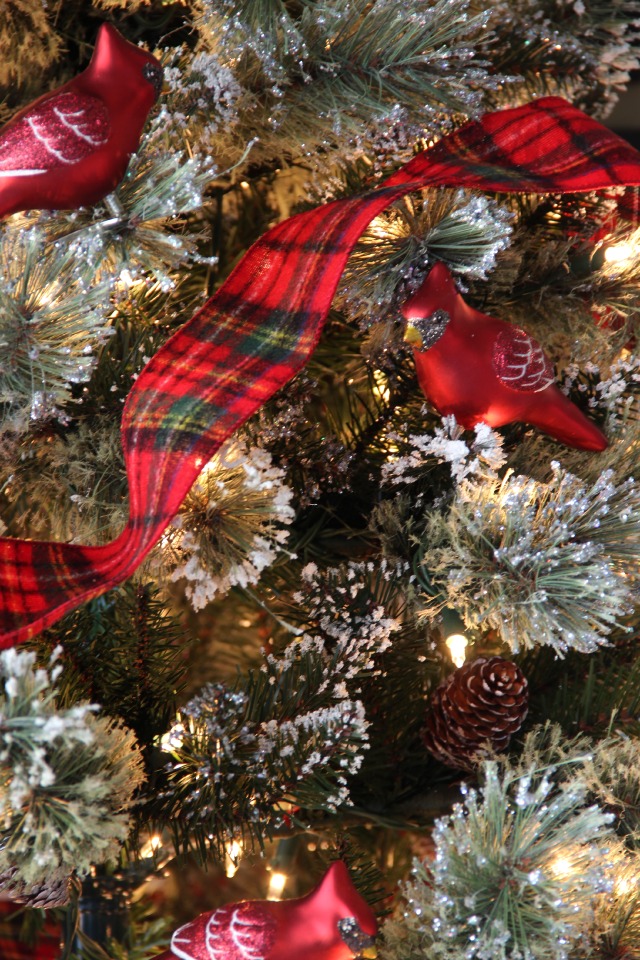 Well, technically a flock of cardinals have taken roost in my Christmas tree but I don't know any songs about cardinals.
My living room tree is all about family ornaments we've collected over the years so that means I can do whatever my little heart desires on my dining room tree and this year I'm going with a bird theme (not the Tippy Hedron type birds).
You know I have collecting issues so while one red cardinal ornament is good, a flock of red cardinal ornaments is even better in my book.
The best part is they clip right onto the branches and they're shatter resistant but look like glass so I won't have to worry if my new puppy Sushi knocks over the tree!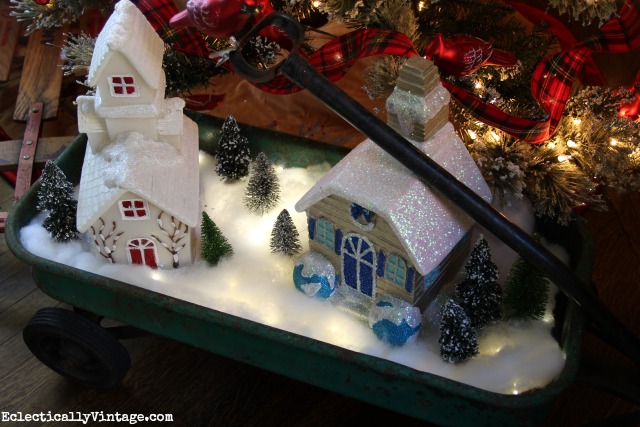 While the birds are chirping in the treetops, a little snow covered village complete with a red church and blue glittered house is nestled under the tree in a vintage wagon.  A blanket of snow glimmers thanks to these very cool ultra slim wire lights that I just tucked beneath the snow.  I love that they are battery operated – no ugly cords to get in the way – and they can be set to blink on and off or a steady glow.  The wires are so thin that they are almost invisible – perfect for wrapping around branches or nestling inside glass jars.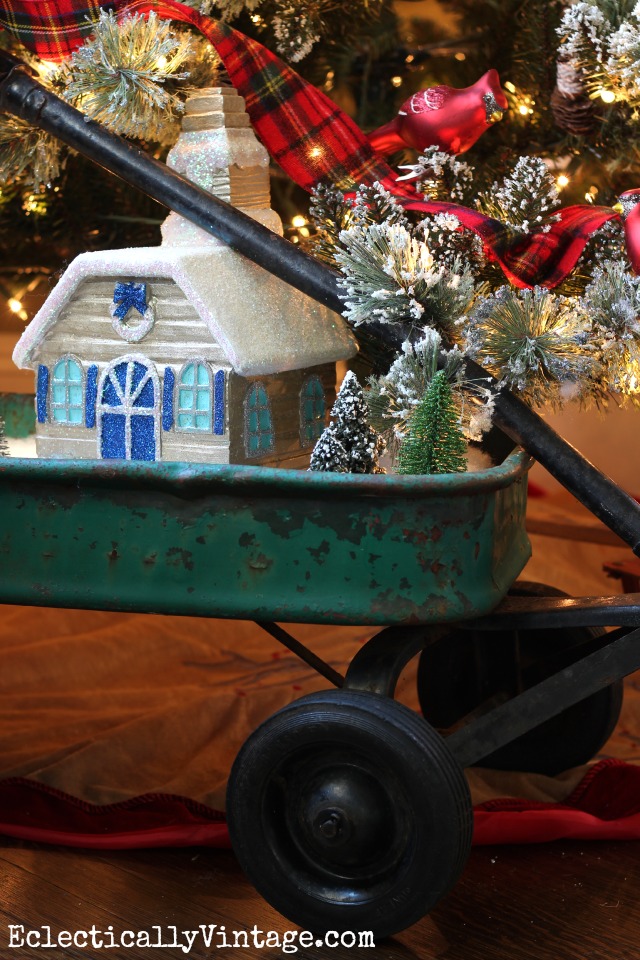 Why stop at lights on the tree?
My birdhouse gets the royal treatment with battery operated LED globe lights.  I love the vintage inspired shape of the bulbs that are set to stay on for six hours then turn themselves off then on again the next day.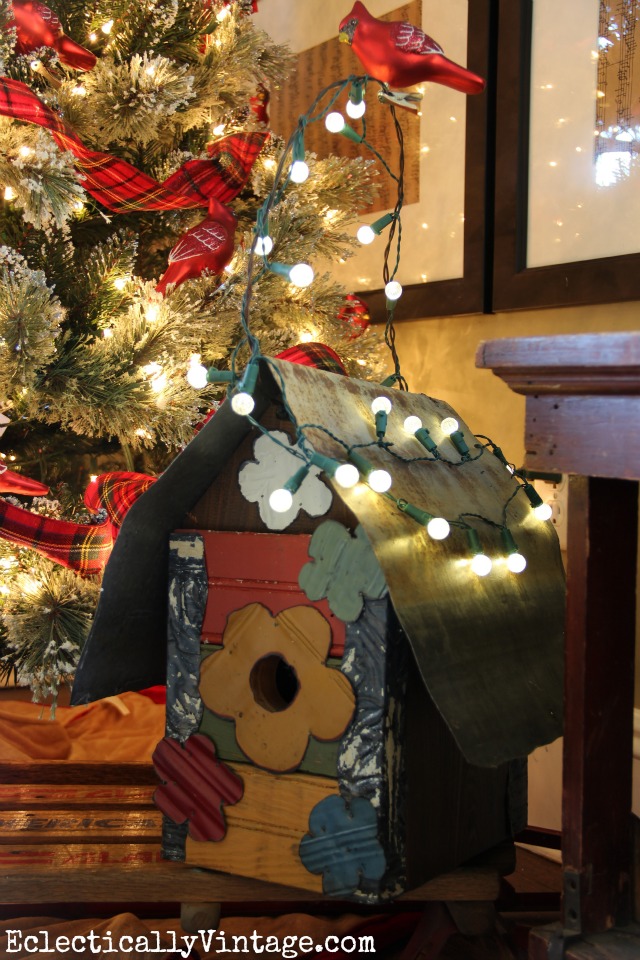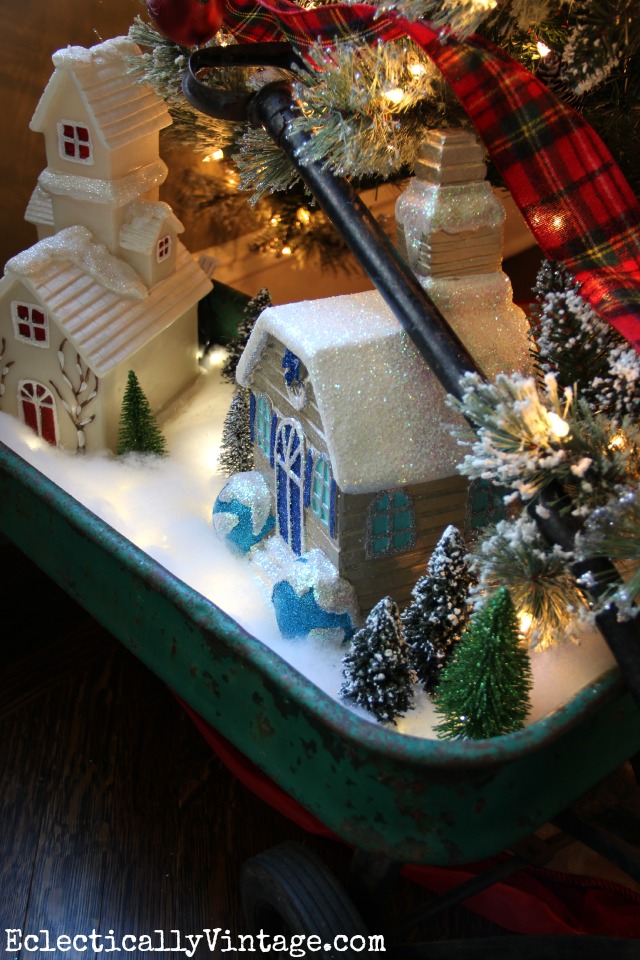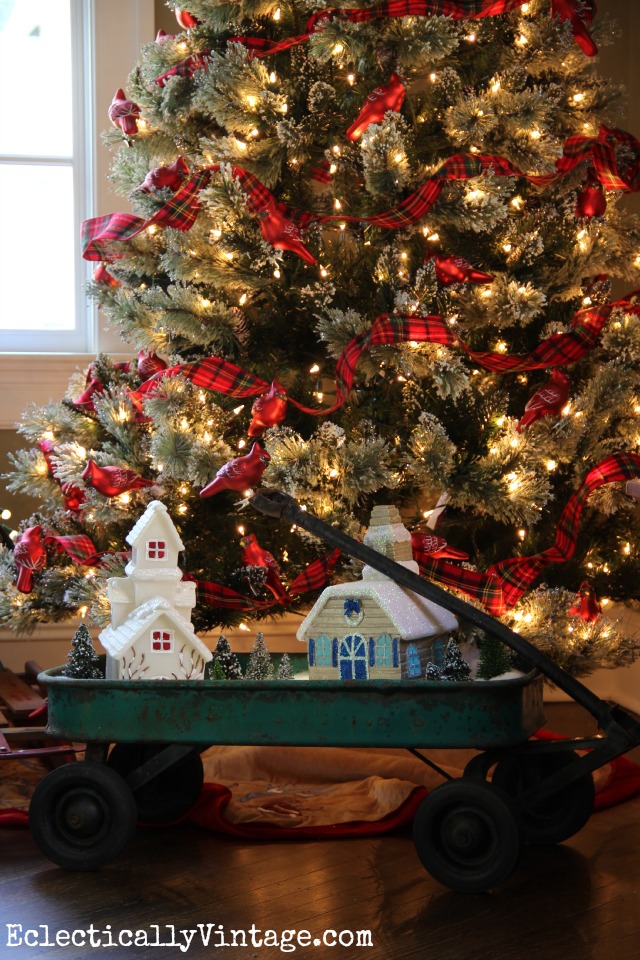 Here's to rocking out this Christmas.
Source: All of these Martha Stewart Living Christmas products and more can be found here
Cardinal ornaments, snow village houses, ultra slim wire lights and globe lights
This post is sponsored by Martha Stewart Living at the Home Depot.  Thanks for supporting the brands that make this blog possible.