This is a sponsored post for the Dollar Tree but I only speak the truth!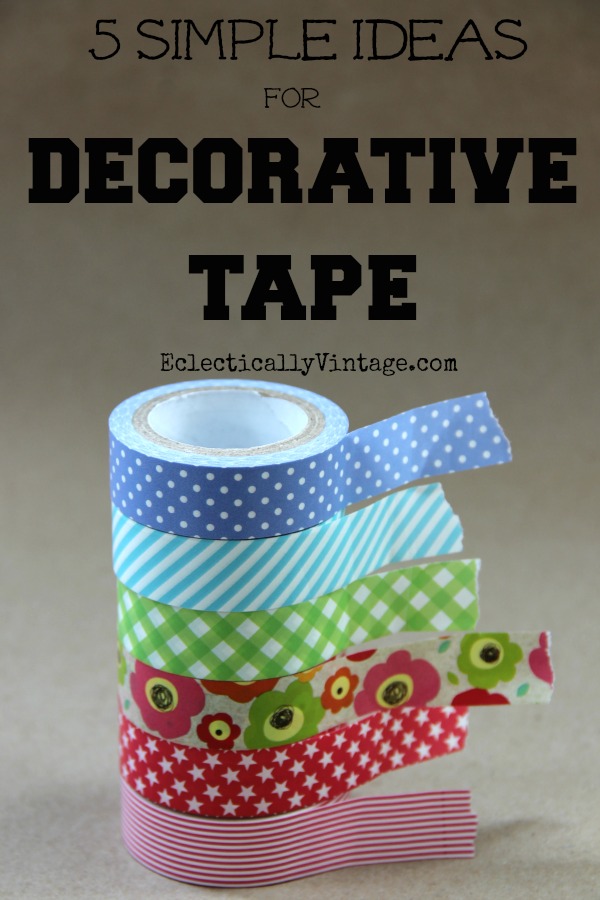 What Norm was to Cheers, I am to the Dollar Tree!
It's my home away from home and I'm there even more now that I joined the Dollar Tree Value Seekers Club.  It's a free club with craft and recipe ideas, contests and insider info.  Every month you'll find great new ideas and the best part is you can print project sheets and take them shopping with you so you won't forget a thing.
In fact, the club is how I discovered these five fabulously simple washi tape crafts.
When I waltzed into my home away from home the other day and spotted rolls and rolls of the cutest decorative tape … or washi tape, I couldn't resist tossing one or two (ok, seven!) rolls into my basket.
In fact, everything in this post is from the Dollar Tree.
Washi Tape Candle – Hit the candle aisle, peel off the wrapper around this tall glass candle and give it your own pizazz with a few strips of colorful tape.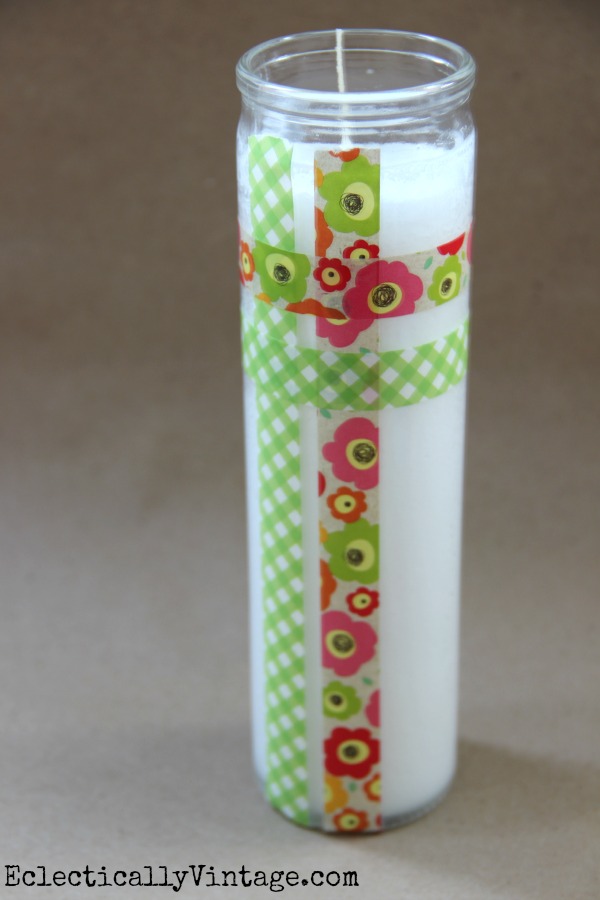 Washi Tape Wrapping Paper – One roll of plain brown packing paper and some decorative tape are all you need to get creative with your gift wrapping.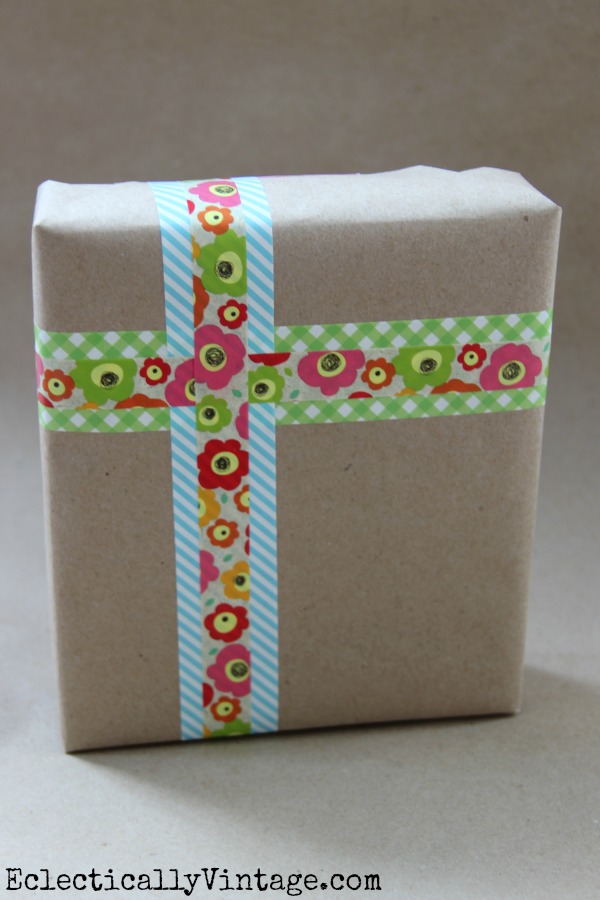 Washi Tape Notebook – Boring black notebook + decorative tape = A+.  The pencil gives you bonus points.
Washi Tape Napkin Rings – Guests can grab their utensils and napkins all wrapped up in one simple package.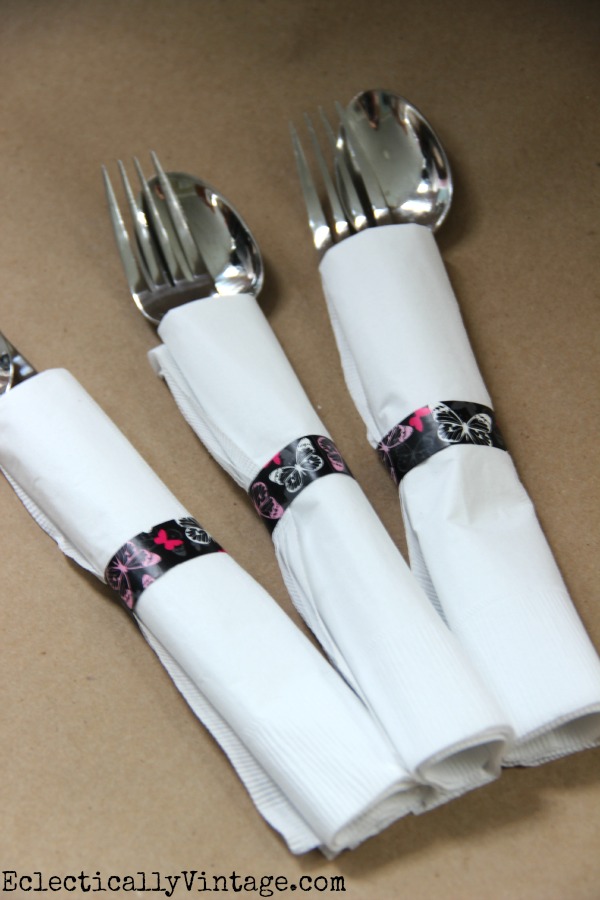 Washi Tape Scrapbooks – Break out the scrapbook paper and your favorite pictures and have fun.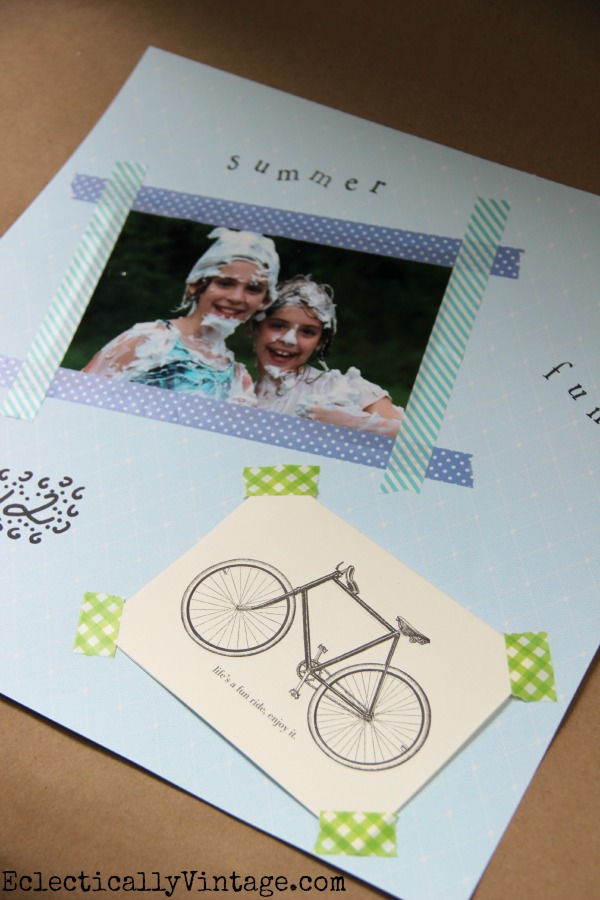 You can find directions for making everything at the Value Seekers Club.
All that's missing from this club is a secret handshake!
Now I want one of you to win a shopping spree where you can stuff 100 things into your Dollar Tree cart!
Giveaway has ended – Vel is the lucky winner! 
Win a $100 Dollar Tree Gift Card
Simple – just join the Dollar Tree Value Seekers Club here and leave a comment with your email address letting me know that you joined!
Nitty Gritty:  Giveaway ends October 29.  Winner will be notified by email and if no response within three days, another winner will be chosen.
This is a sponsored post but I only speak the truth.  See my full disclosure policy here.