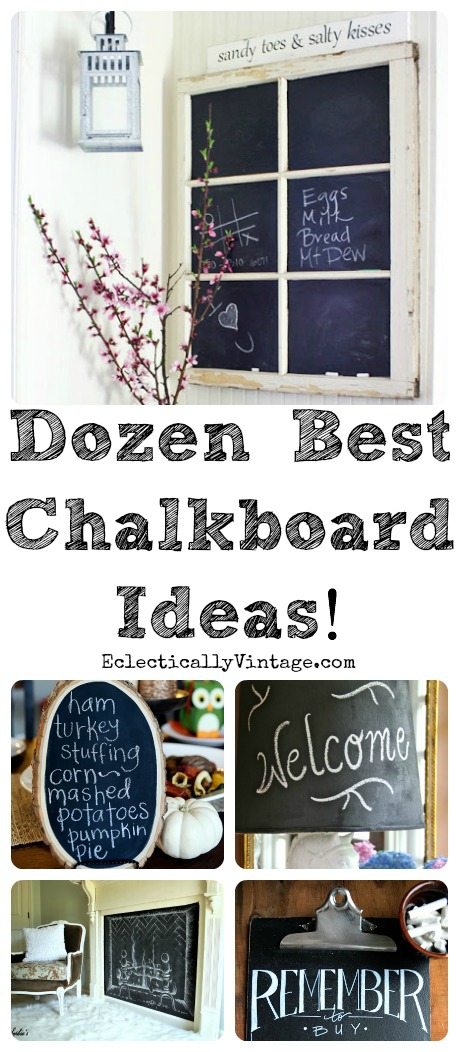 I'm still traumatized from having to stand in front of the entire class, chalk in my quivering hand, until I figured out the world's hardest math problem (I still have nightmares about Sister Celine).
That doesn't stop me from loving chalkboards …
as long as they don't involve algebra or calculus.
Remember the deal of the century on my antique chalkboard from the nun's rummage sale?
And the giant green chalkboard that's now sitting on my mantel.
I can't seem to resist a chalkboard and here are a dozen of my favorite chalkboard ideas.
Chalkboard stairs showcased on Houston Lifestyles are perfect for spelling out any fun saying.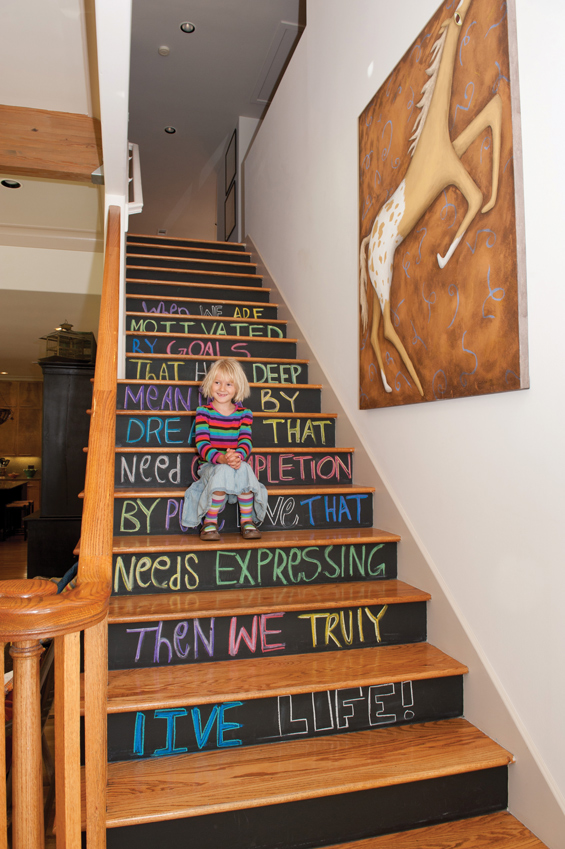 Sweet dreams will be yours if you are lucky enough to fall asleep under this chalkboard headboard  on HGTV with the cutest silhouette.
You'll never forget milk again with this cute chalkboard clipboard to jot down all of your grocery needs from Anderson and Grant.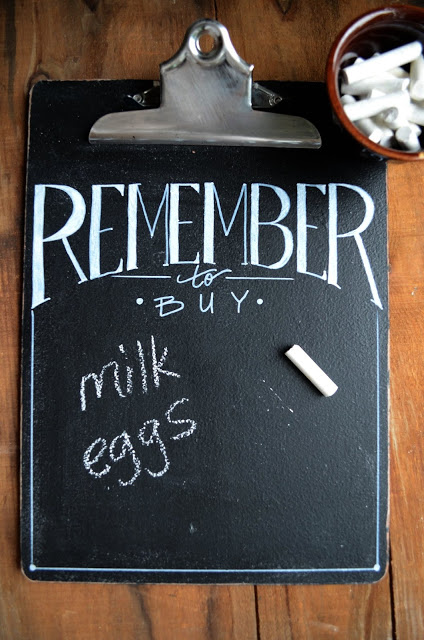 Sweet Athena shares her cute chalkboard candles – they really light up my life.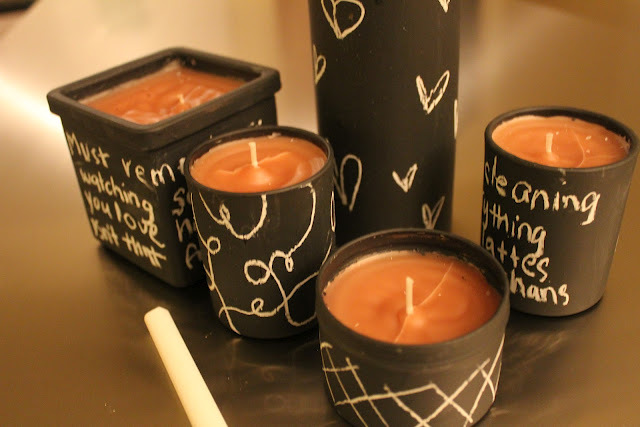 Need a fire but don't have a working fireplace?  Look no further than Sophia's Decor faux chalkboard fireplace.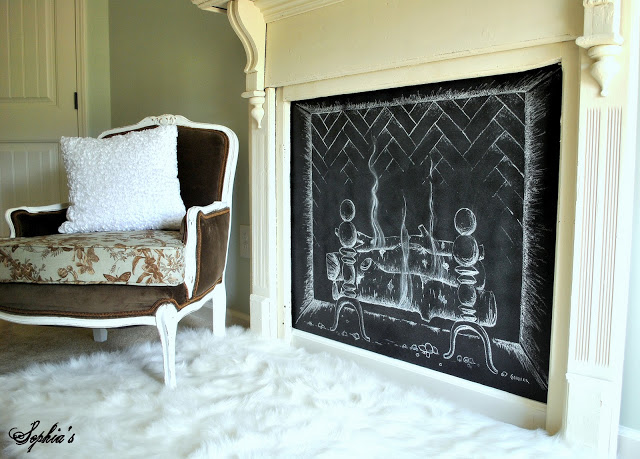 Great use for a dumpster dive find is a how to chalkboard a window from Shabby Creek Cottage.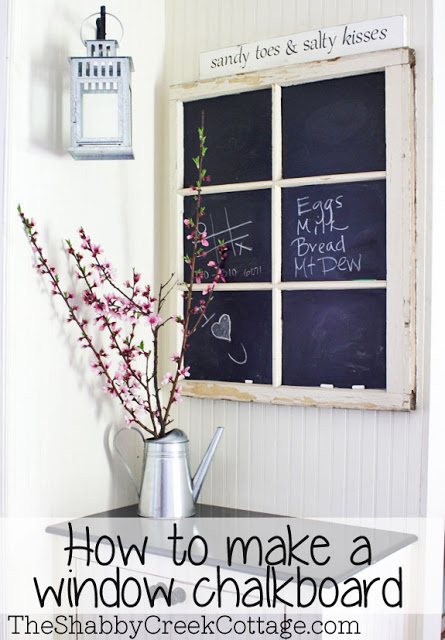 Can't decide between white or stainless steel?  How about a chalkboard refrigerator from Killer B. Designs.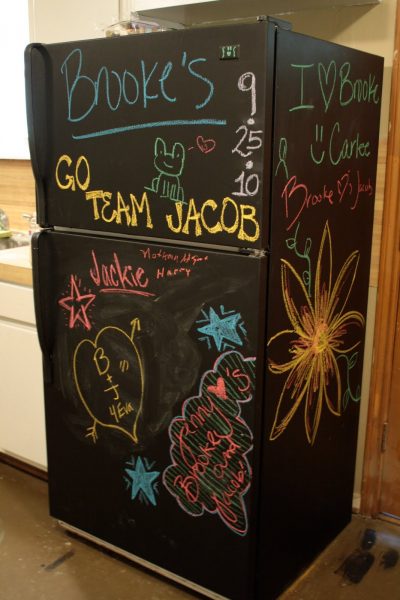 How fun is this chalkboard back to school art from The Lily Pad Cottage … aka, the Queen of Chalkboards!
Turn an old metal box into a chalkboard planter like this one from French Blue Cottage.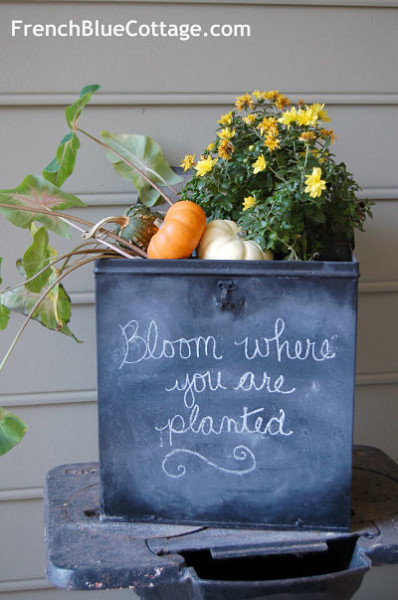 Menu du jour is this cute chalkboard menu on a slab of wood from Eighteen25.
Then of course there's my chalkboard lampshade – ready to welcome everyone who enters.
and my chalkboard silver platters – perfect for menus, signs, or chargers.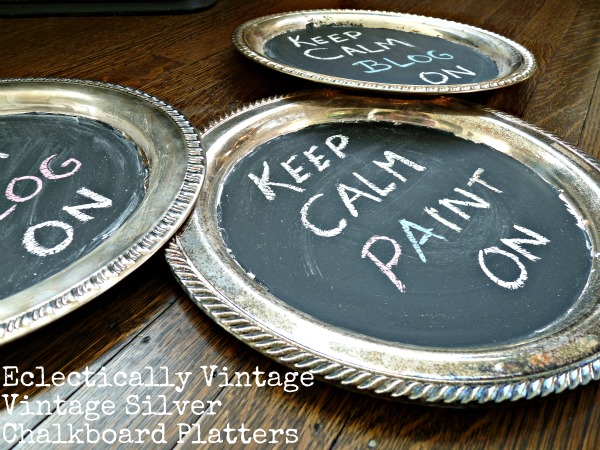 Need a chalkboard writing intervention?  Look no farther …
Kelly from The Lily Pad Cottage, who I have dubbed the Queen of Chalkboards, shares her chalkboard tips and tricks to have you creating chalkboard art like a pro in no time!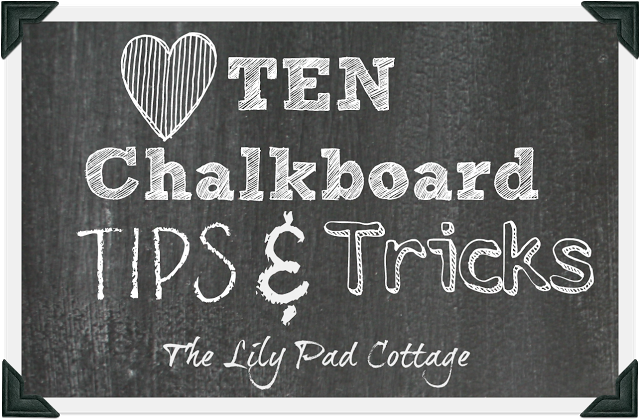 Chalk it up to being creative – what will you paint black today?
See all of my creative and simple projects here.
Sharing at Savvy Southern Style