Welcome to a house with tons of personality.
Cassie of Primitive and Proper sells her vintage home decor and turns neglected furniture into stunners …
and her charming home shows off her eclectic, vintage loving style.
It's hard to tell but that is actually a look of happiness on Cassie's dogs face!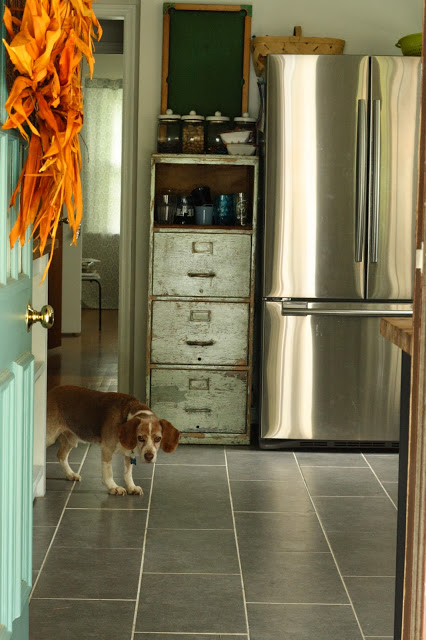 A little paint and glitzy knobs and these kitchen cabinets got a whole new lease on life.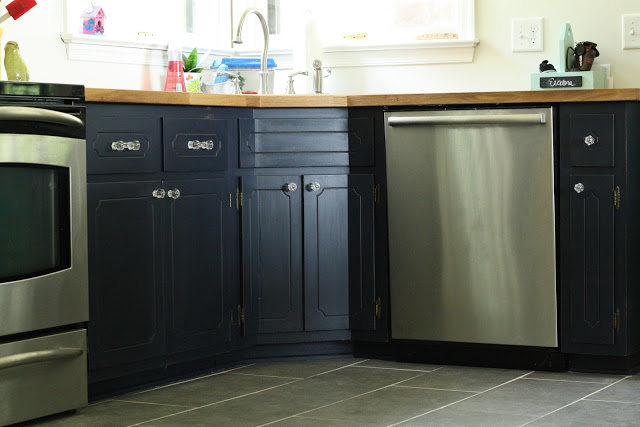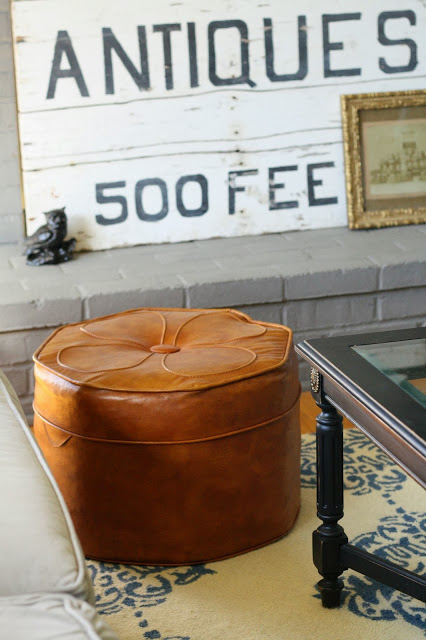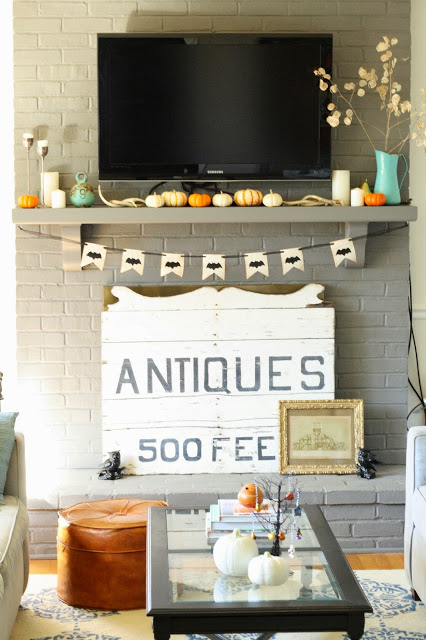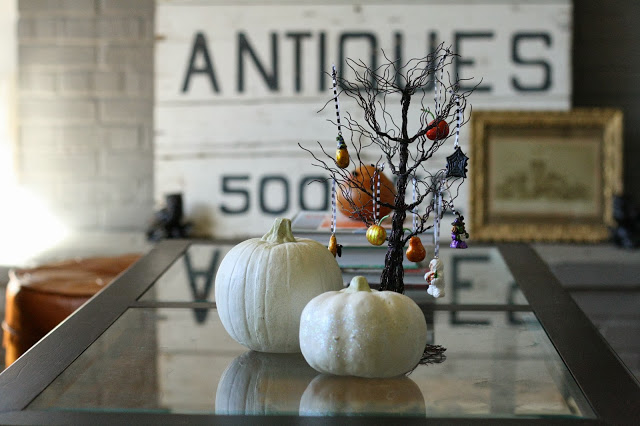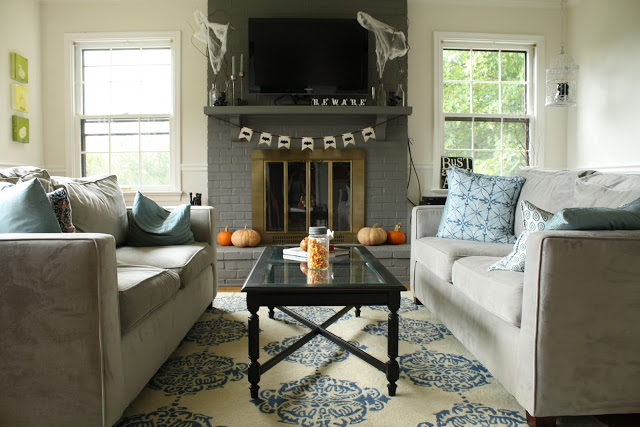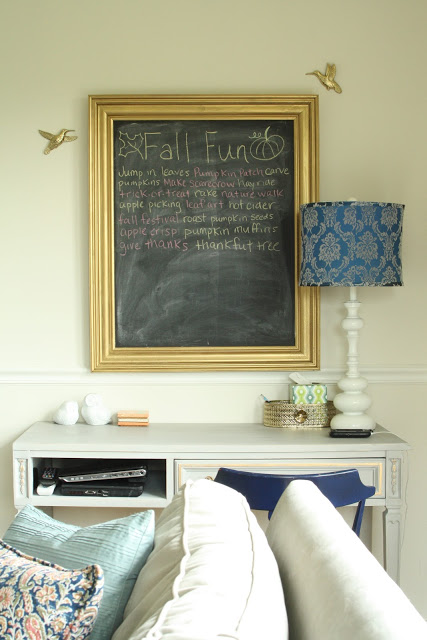 The black sheep of the family is on a fun stenciled wall in the foyer.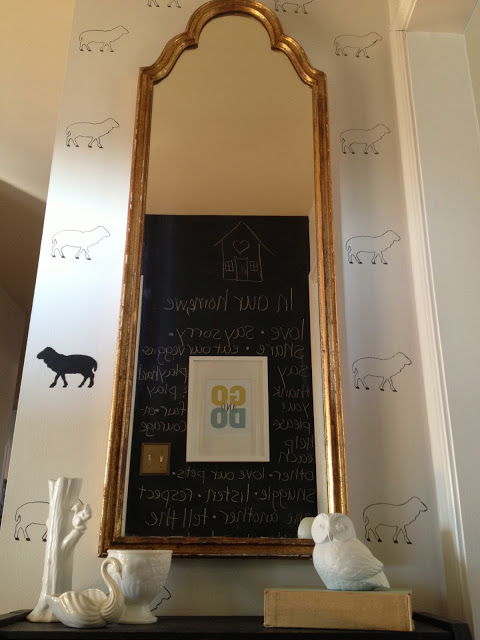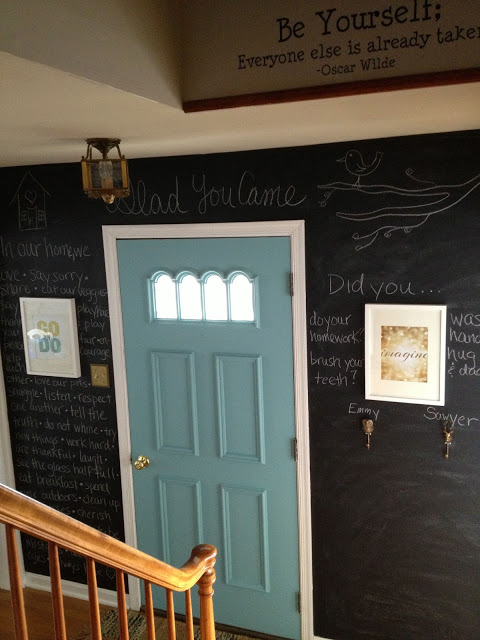 One of the many furniture transformations includes this fabulous blue Asian dresser.
The dramatic walls are lightened up with plenty of white.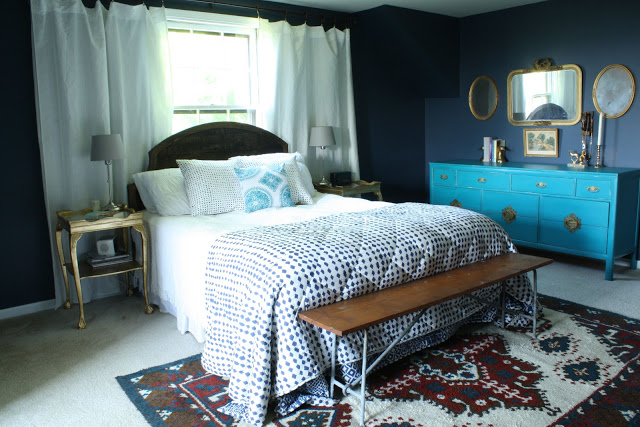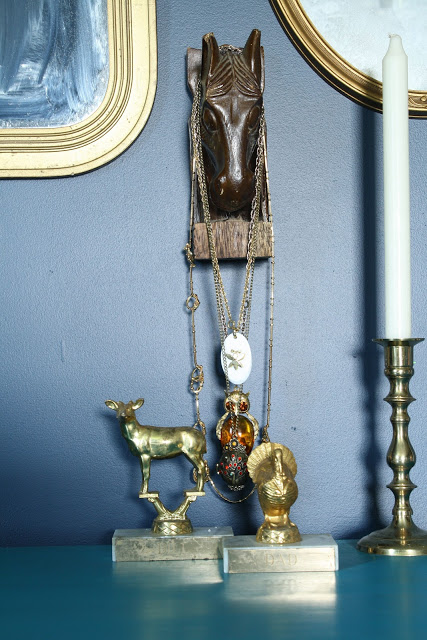 Guests get a vintage headboard in a bold shade …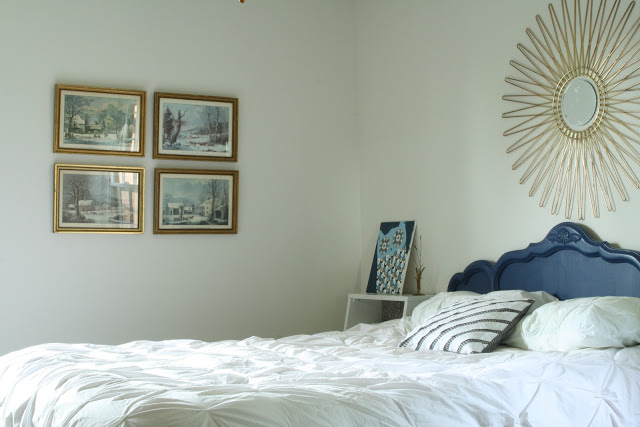 and chalk paint means you can really write on this dresser.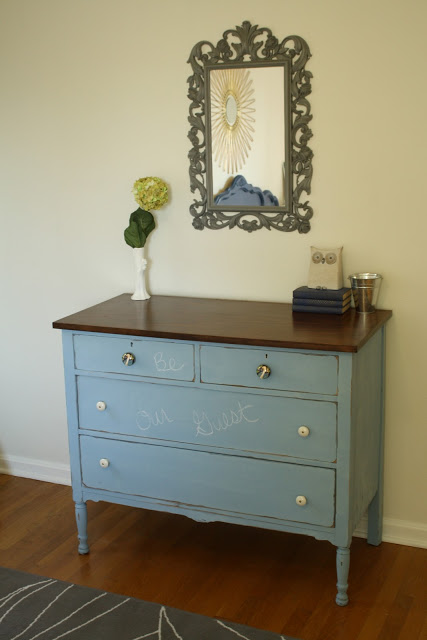 Tight on space – turn your closet into the most organized office.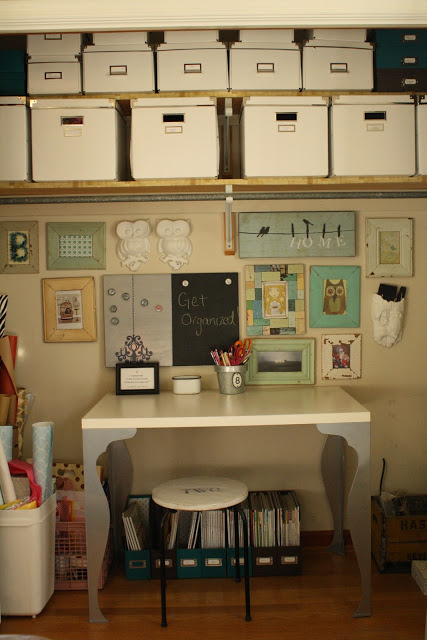 A white bench adds a casual vibe to the dining room.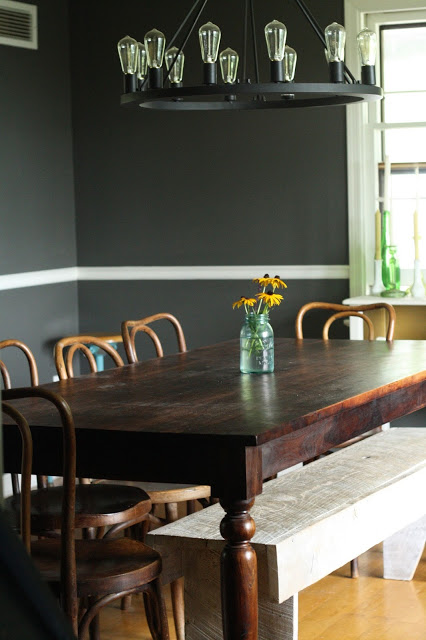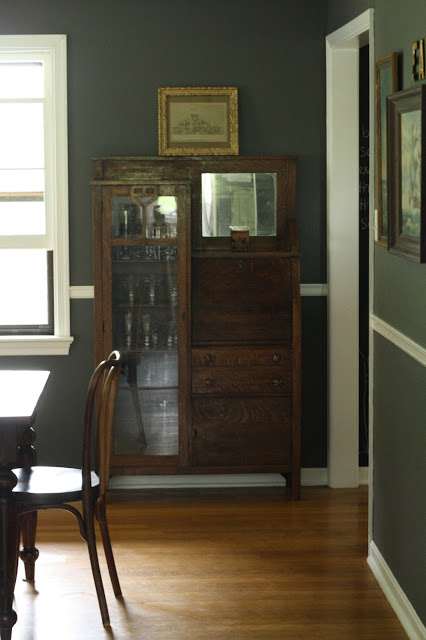 A dramatic shower curtain and a painted door are all you need to dress up a bathroom.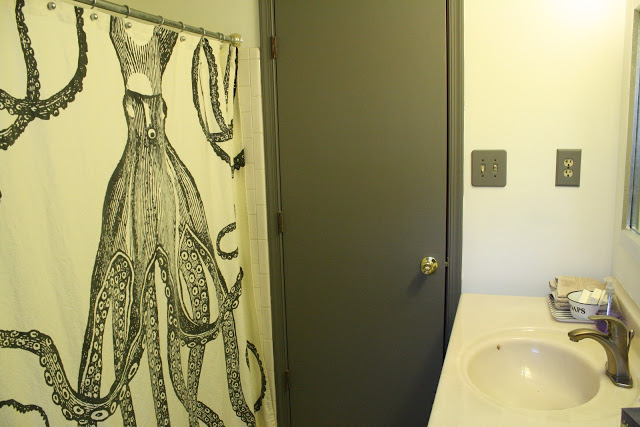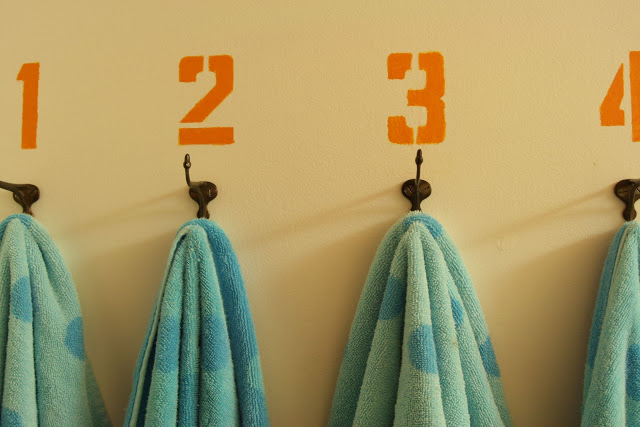 Even the kids are lucky enough to get in on the design action.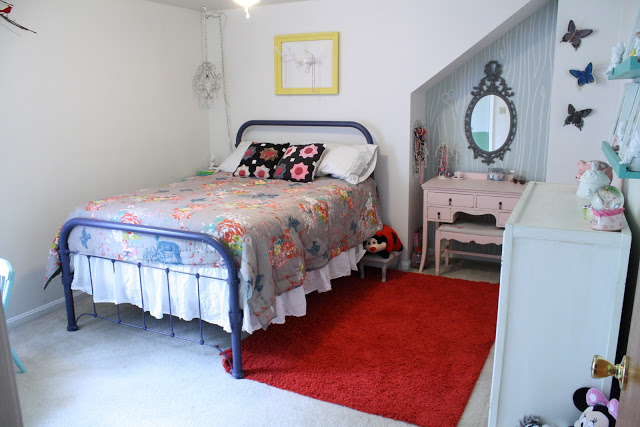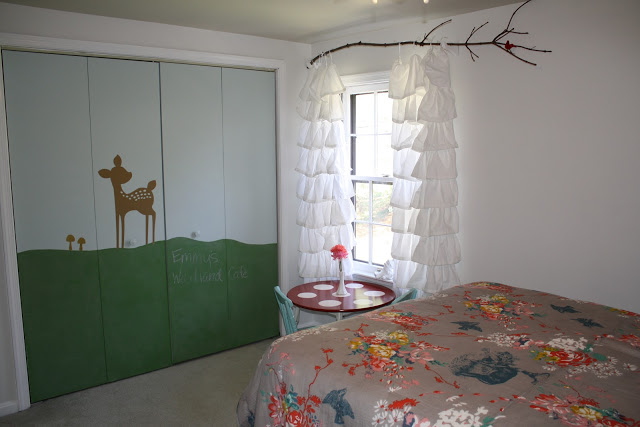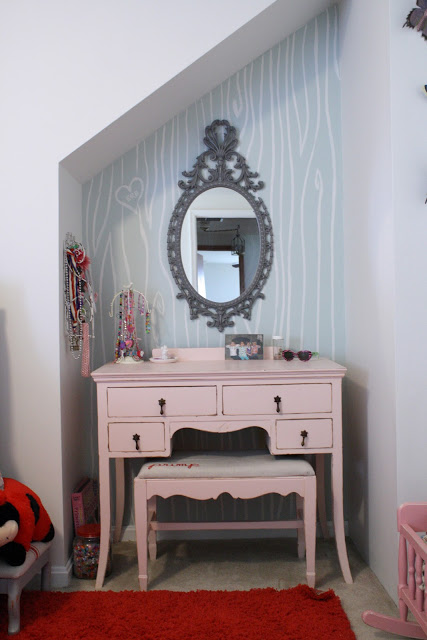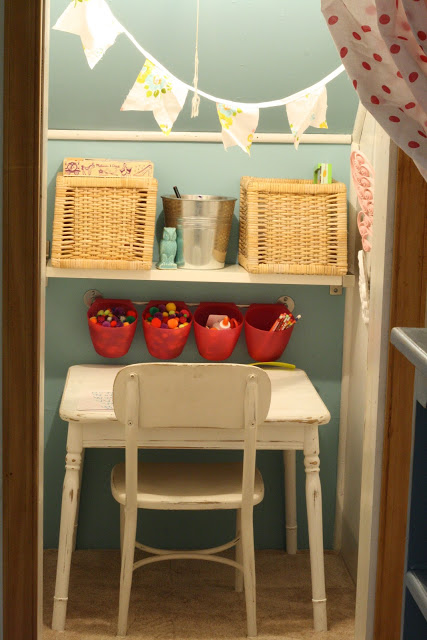 Now that's a statement wall and the perfect place for the kids to get creative …
just like their mom.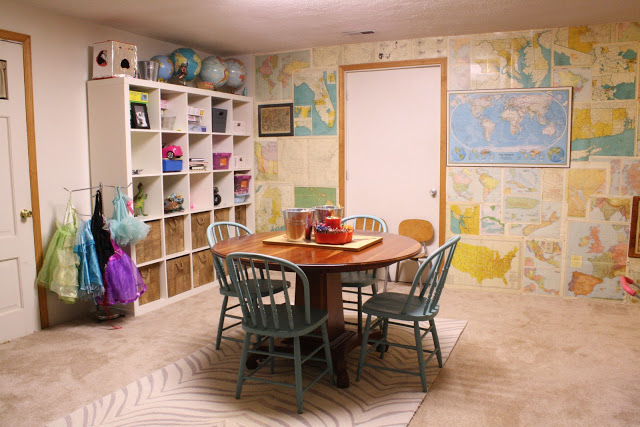 Cassie also sells her vintage finds and furniture at Sweet Clover Barn in Frederick, MD.
Don't you love those gold dipped legs!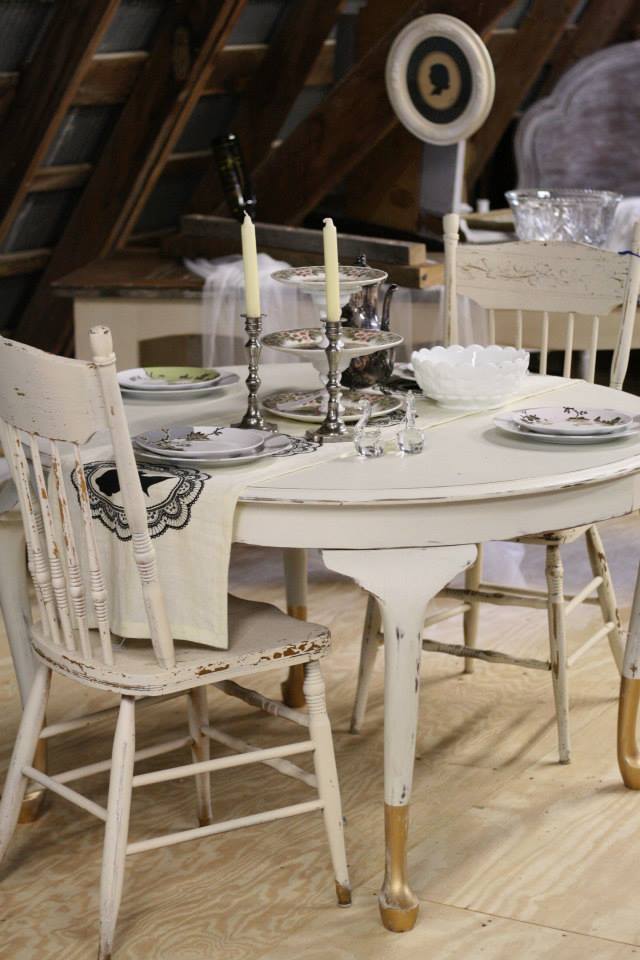 and her almost ready to reveal kitchen (you'll love her lights and blue barstools)!