The apple doesn't fall far from the tree.
My girls love to collect!
From snow globes, to banks to perfume bottles … they've inherited the collecting gene.
Needless to say, their perfume stash is far superior to mine.
I decided to do something about that.
Why not treat myself to the best gift – some sweet smelling scents (a gal has to smell good when she'd digging through estate sale basements and attics after all).
You'll never believe where I found the most amazing selection of perfume …
WalMart!
Stuff I thought I could only find at department stores, I found at Walmart.
How cool is this – a scratch and sniff on the box so I can try before I buy!
And it smells amazing – floral with vanilla and a hint of musk.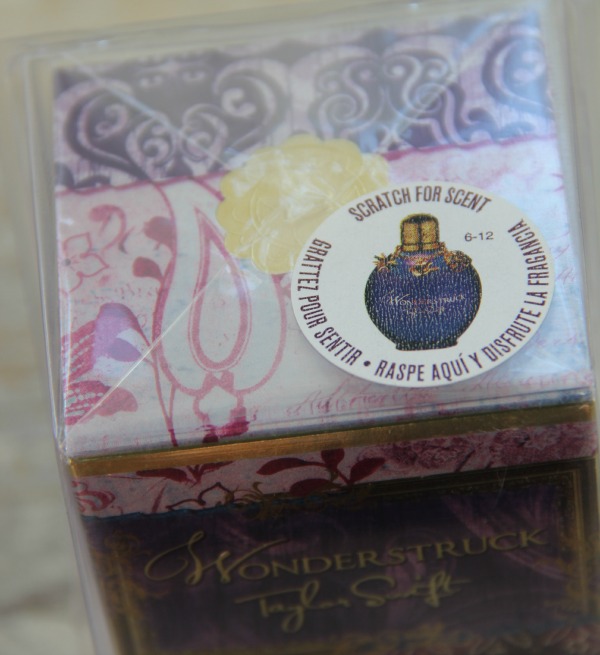 I have a confession to make – please promise you won't judge me.
Here goes … I like belting out Taylor Swift songs when I'm alone in my car.
Yes, I was that mom – singing all the songs when I took my girls to her concert a few months ago.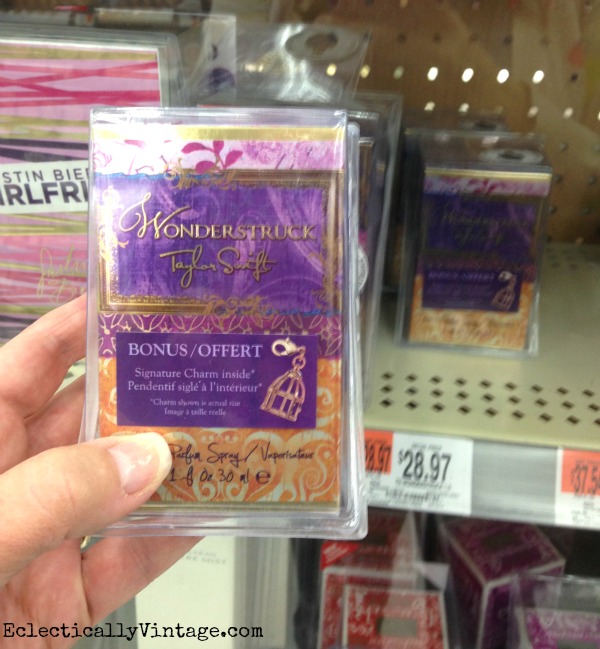 So I had to try Taylor Swift's Wonderstruck perfume and it smells amazing.
The beautiful bottle now takes center stage on my perfume tray …
and it's mine, all mine (insert evil laugh).
It's floral goodness with a light touch that can be worn for day or night.  Simply put – the perfect everyday perfume!
Here's to treating ourselves to something completely unnecessary every once in awhile …
it's easy with Walmart's everyday low prices.
Now I've just got to hide the bottle from my girls!