How to Make Glow Stick Eyes for Halloween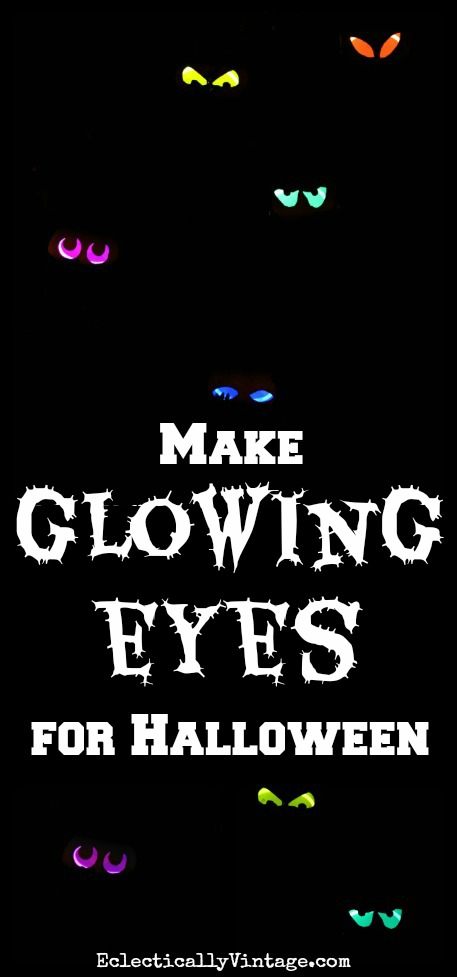 I always feel like somebody's watching me …
Well, if you stroll by my house late at night, you are being watched (insert Vincent Price laugh).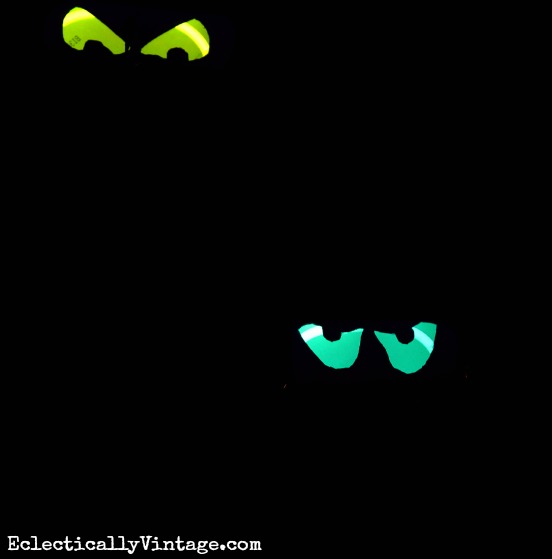 Let's talk toilet paper!
What to do with all those cardboard tp tubes?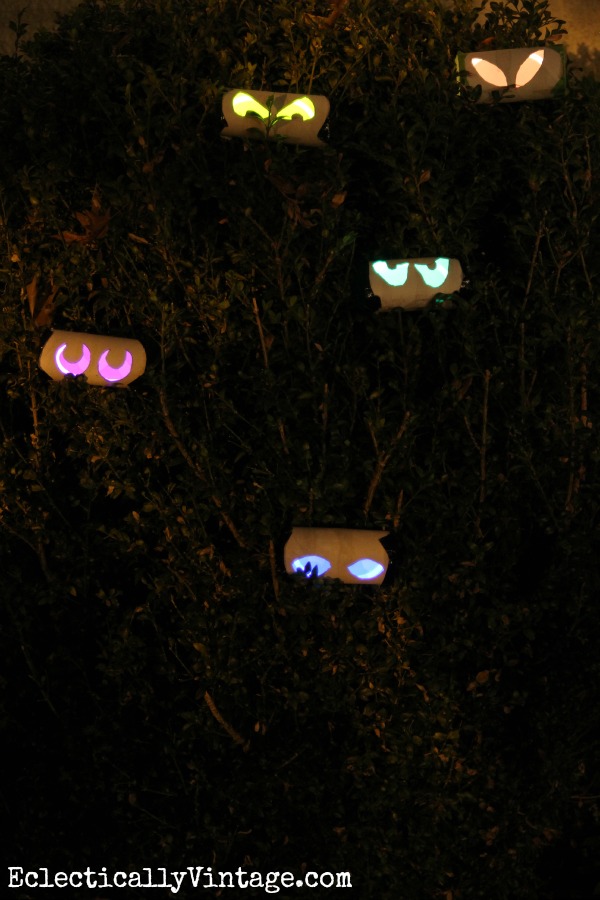 Make Halloween Glow Stick Eyes
1) Gather your toilet paper rolls (if you live in my house, this won't take long)!
2) Draw eyes on paper – get creative with shapes!
3) Trace eye onto toilet paper roll … then flip the eye template over and use it to trace the other eye (this will make sure your eyes are the same size)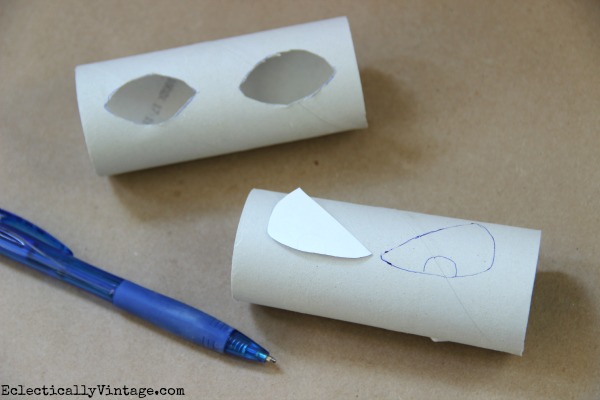 4) Use tiny scissors to cut out the eyes
5) Crack glow stick bracelet and put inside toilet paper roll then cover both sides with duct tape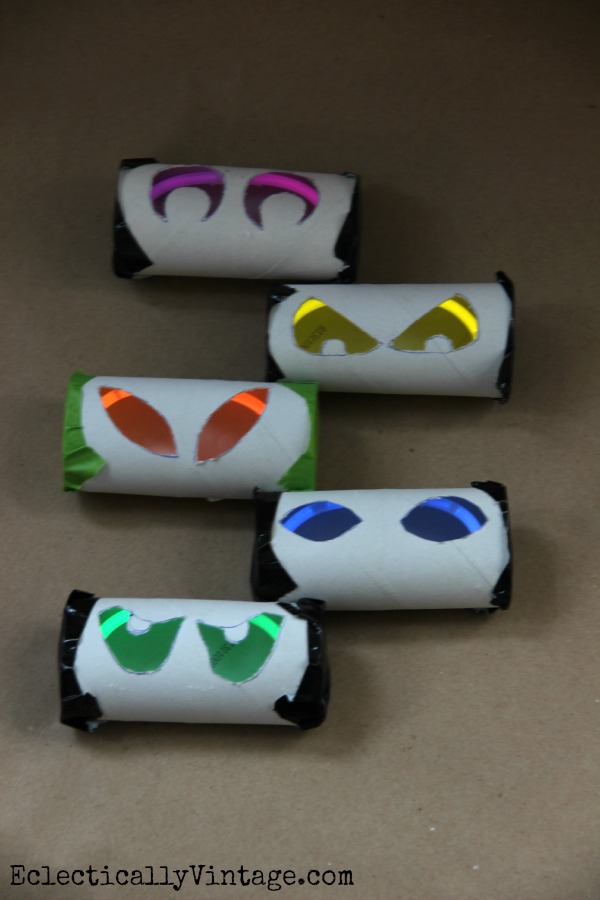 6) Put eyes in your bushes and watch passers by flee in fear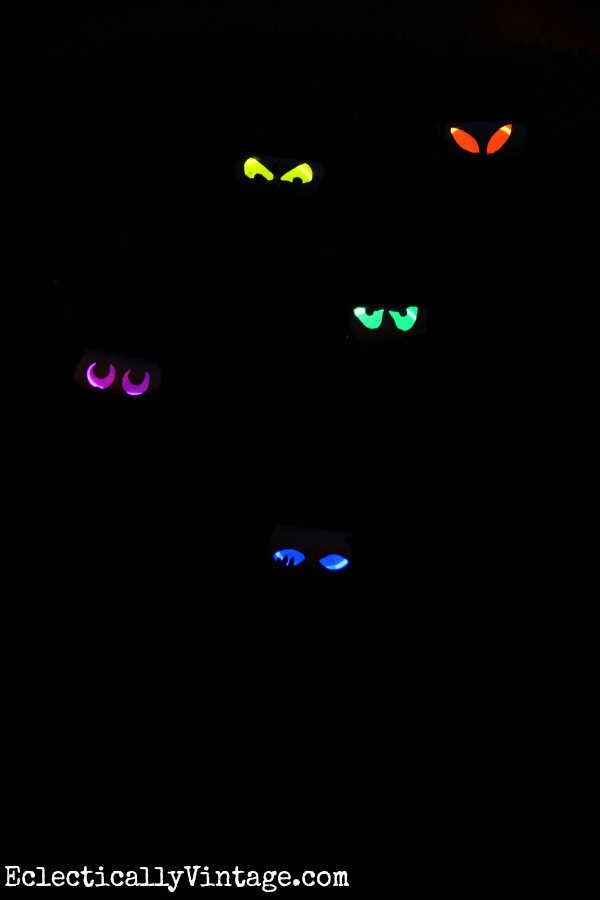 See More Halloween Ideas