DIY Wood Gingerbread Houses
I'm not very crafty but I do love a quick and easy do it yourself and my DIY wood gingerbread houses are my favorite thing this Christmas! I love that you can personalize them any way you want and this is a fun project for the whole family not to mention they make the perfect gift. I love the way they look grouped together as a snow covered village in my kitchen but they would also make a beautiful centerpiece, cute gift toppers or even ornaments.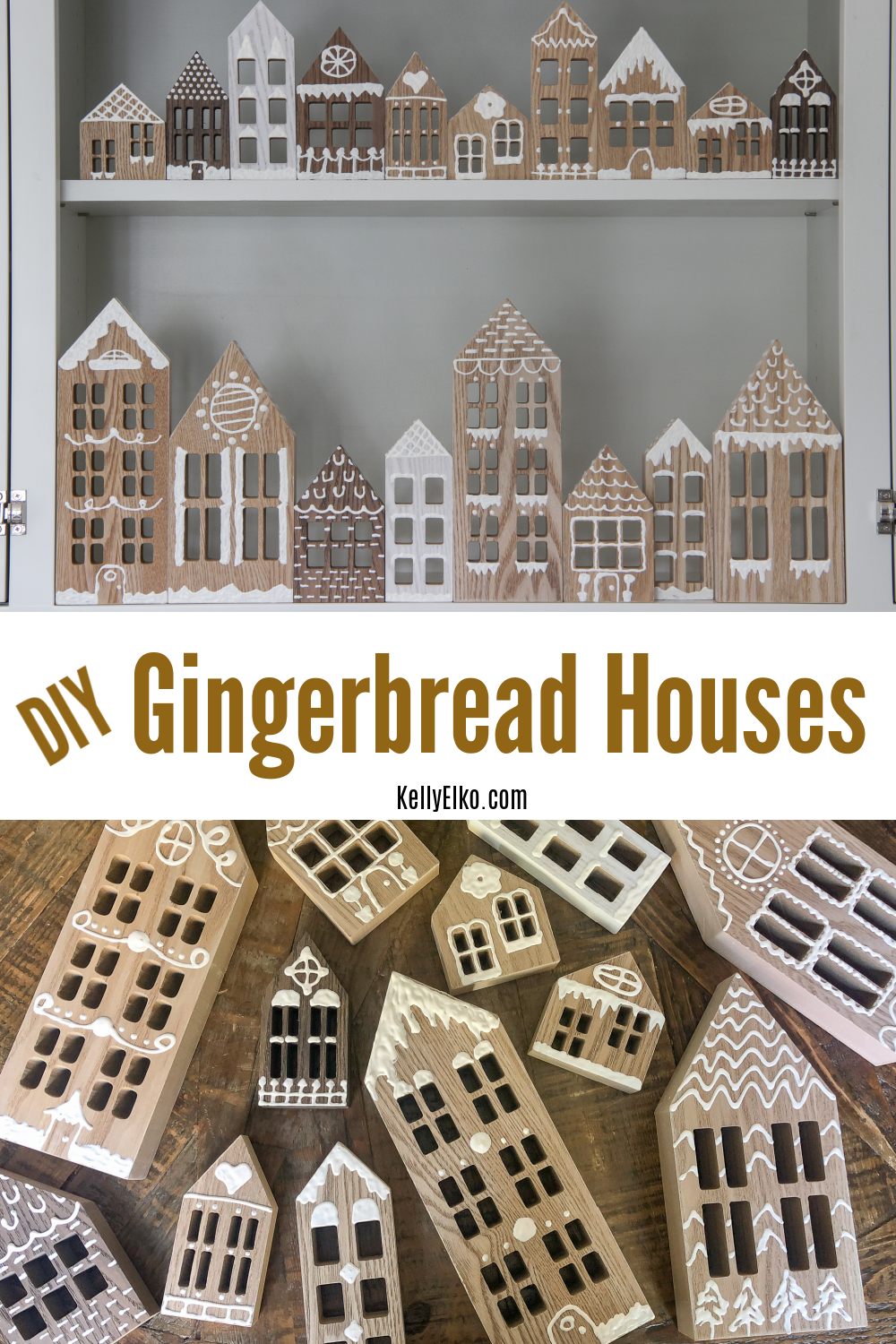 I love decorating with little Christmas houses! Remember the Doodle Houses I made a few years ago?
Below, you can watch a short video of my painting process.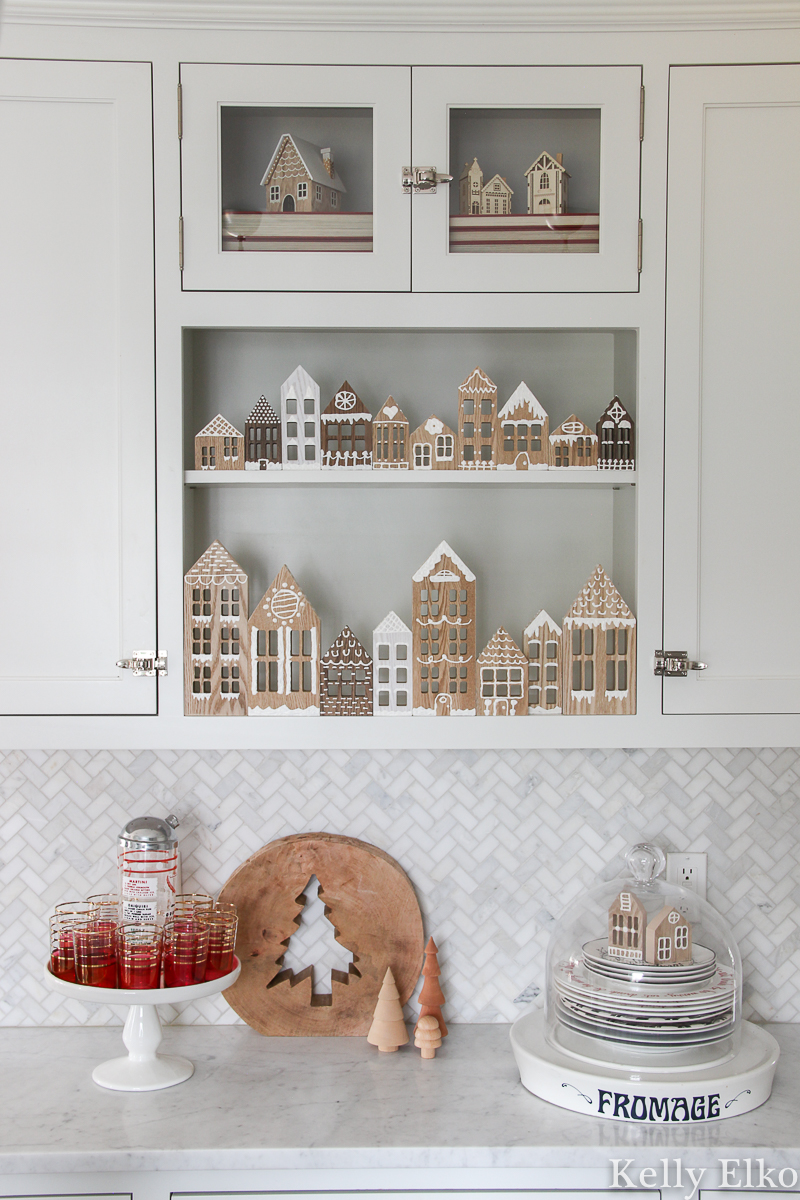 This post contains affiliate links which means if you make a purchase, I may earn a small commission at no extra cost to you.
Tips for Painting Wood Gingerbread Houses
I found the little wood houses at the Target dollar spot area but these wood houses are similar and perfect for adding your artistic touch. Below are some plain wood houses waiting for your artistic touch.
Click the little wood house pics below to see more.

Use this Puffy Fabric Paint for a 3-dimensional effect.
You can get different effects by globbing the paint on in dots and dashes or you can let the paint applicator tip touch the wood for a smoother finish. My favorite is adding snow covered peaks and icicles dangling from the rooftops.
I painted the fronts of the houses and sides of the rooftops but you could paint both sides of the houses if you want to use them as a centerpiece. I recommend letting each side dry for 24 hours.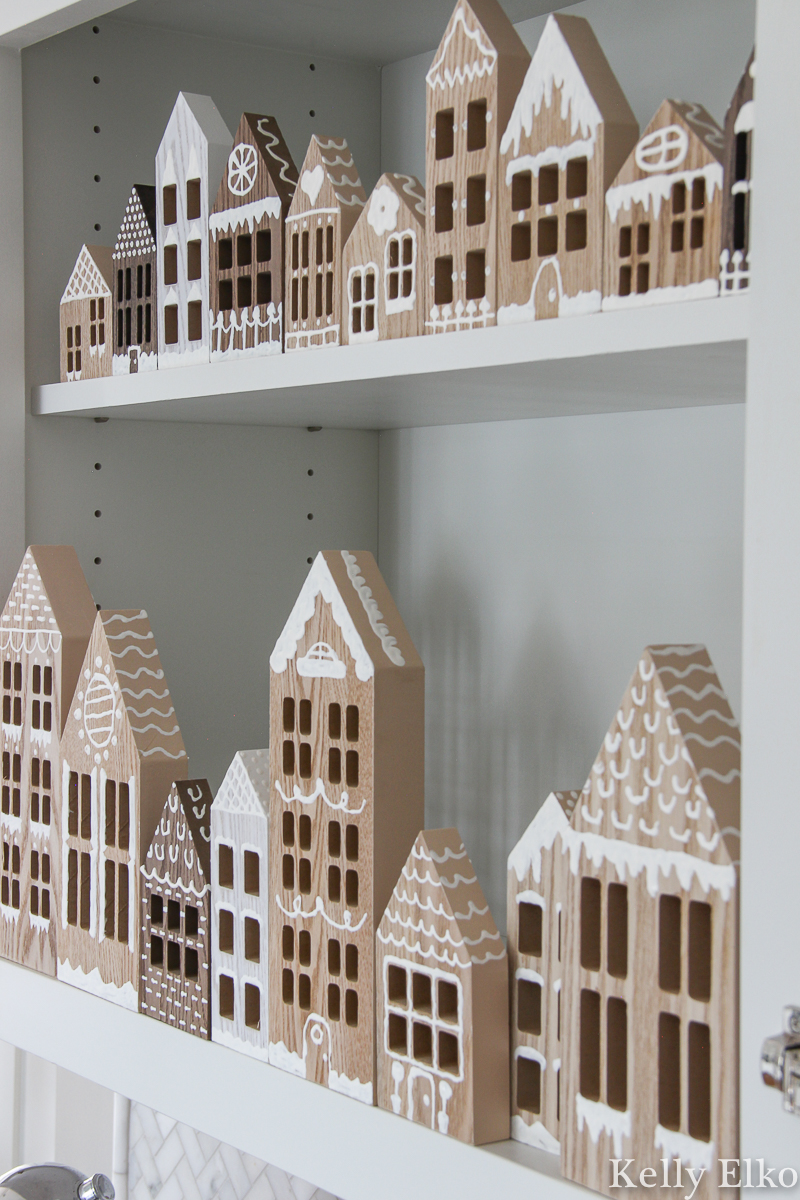 These are far from perfect and I like them that way! There is always time to wipe off the wet paint if you make a drastic mistake!
When I look at this little gingerbread village, I'm reminded of my trip to Amsterdam last year and the charming houses that line the canals.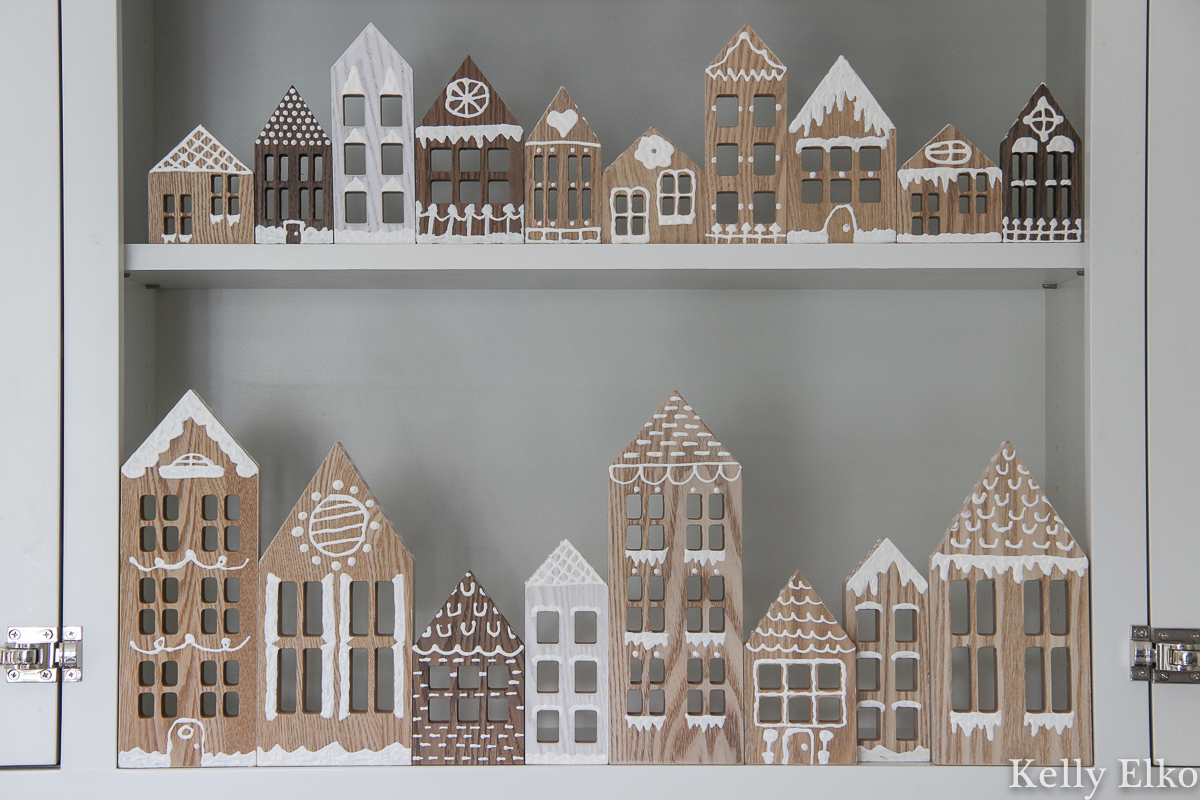 Funny story about the making of this video: I asked my husband to video me as I decorated the gingerbread houses and after telling him exactly where to stand and what angle I wanted, he completed his task and was all proud of himself. When I went to check his work few minutes later, I saw he had taken a photo … not a video! Eventually, the video was shot but now my husband lives in fear that I'll ask him to do it again!
More little Christmas houses this way …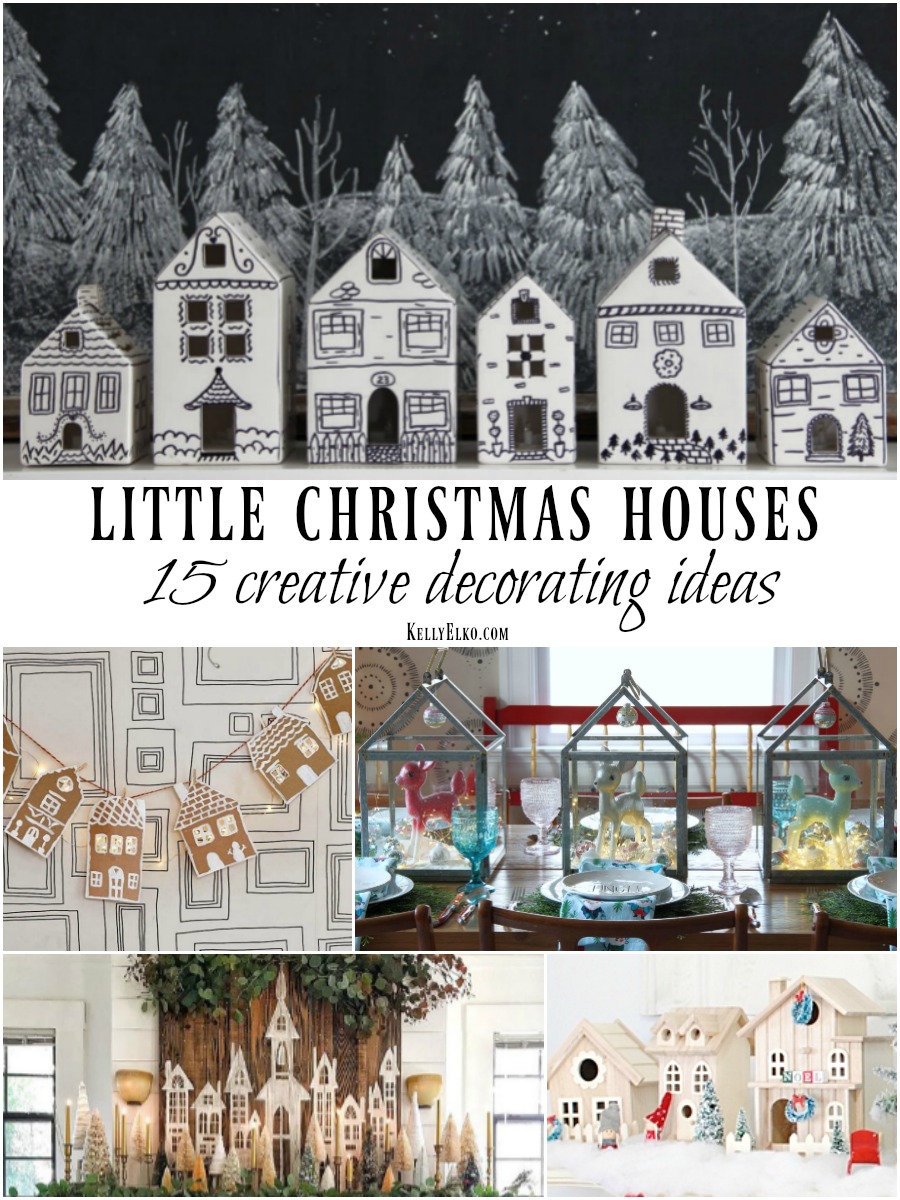 Click the pic below to buy your own little wood houses.

I'm decking the halls and trimming the trees and can't wait to bring you more Christmas decorating ideas.
See my gingerbread village and so much more in my …