Gingerbread Village Christmas Mantel
I never think I can outdo my Christmas mantel from the year before, but I think I'm finally going to be put on the nice list because this year's mantel is Santa approved! I'm so excited to share my gingerbread house Christmas mantel and living room with you. It's a combination of vintage, modern, a simple DIY, and a few fun collections! Plus I'm sharing all the things you need to recreate the look and I think you'll be very surprised when you find out what I used. So come on into my Gingerbread house and take a bite … I mean look around!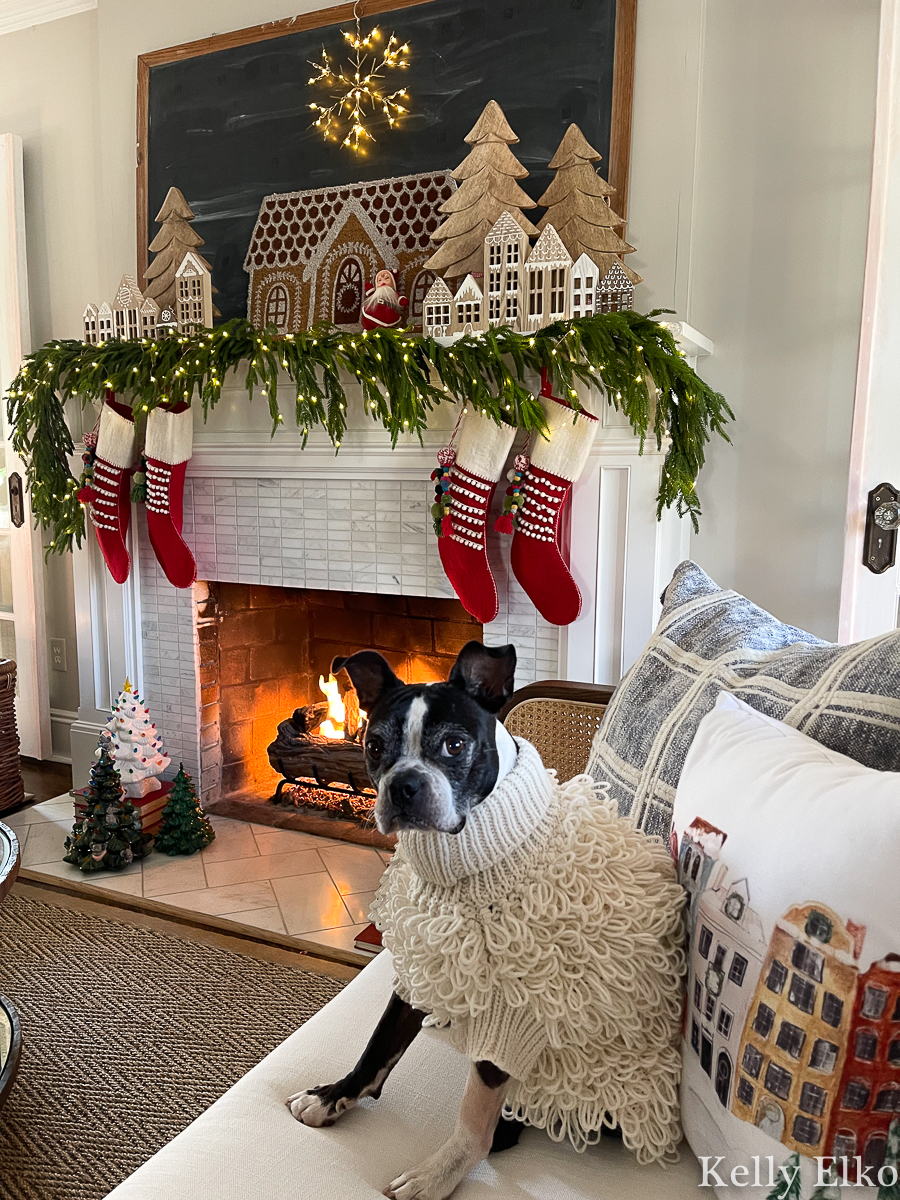 I've been inundated with emails asking about Sushi's sweater so if you want your dog to look like a cute little lamb, you can get this adorable curly dog sweater here.
Normally, I share my mantel in my full Christmas home tour (coming this Monday!), but this year, I decided it needed a post of it's very own!
My giant antique chalkboard creates a dark night sky backdrop for this snowy winter village.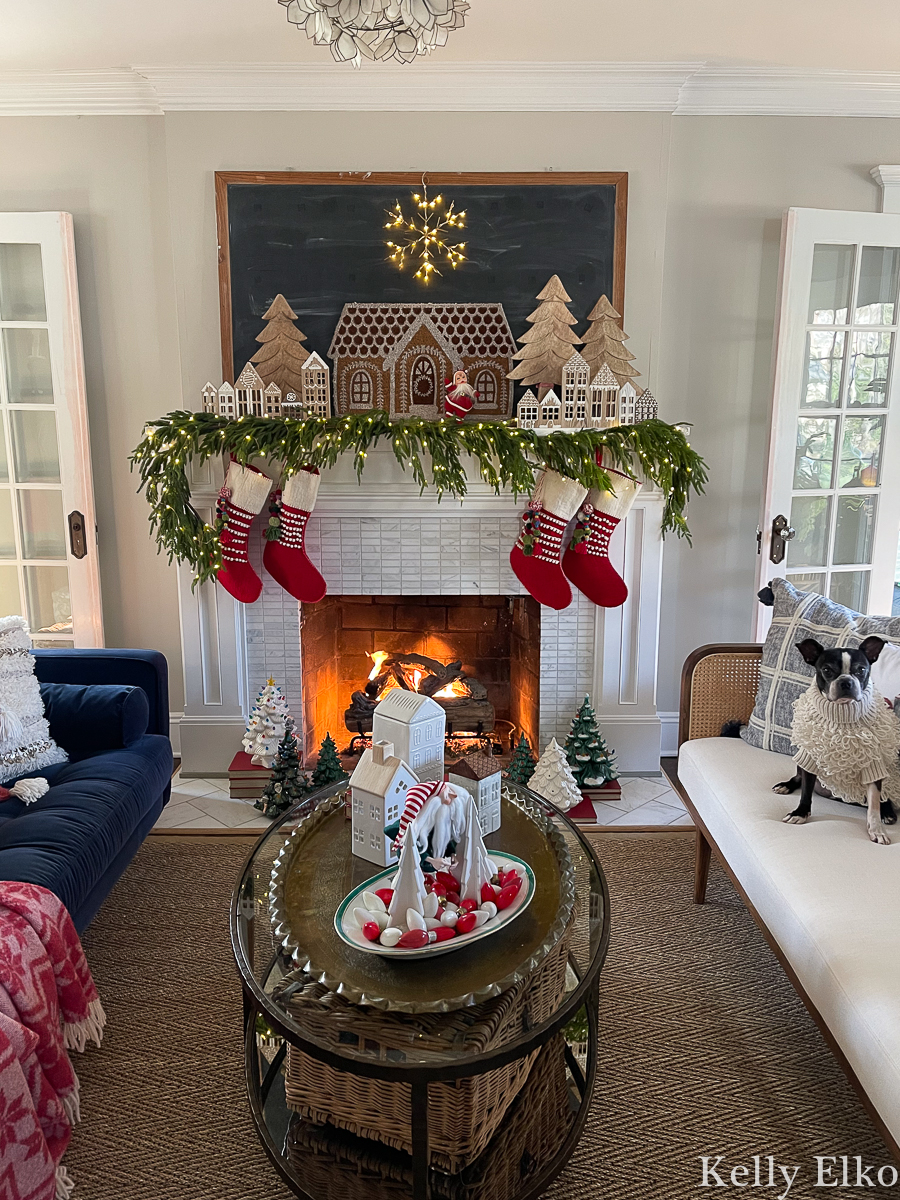 This post contains affiliate links which means if you make a purchase, I may earn a small commission at no extra cost to you.
Originally, I was going to hang wood snowflakes on the chalkboard but when I found this giant LED snowflake, I quickly changed direction and I love the glow it creates over the village.
When I spotted this adorable Gingerbread house doormat, I knew it was too cute to have muddy feet on it so I turned it the focal point of my mantel!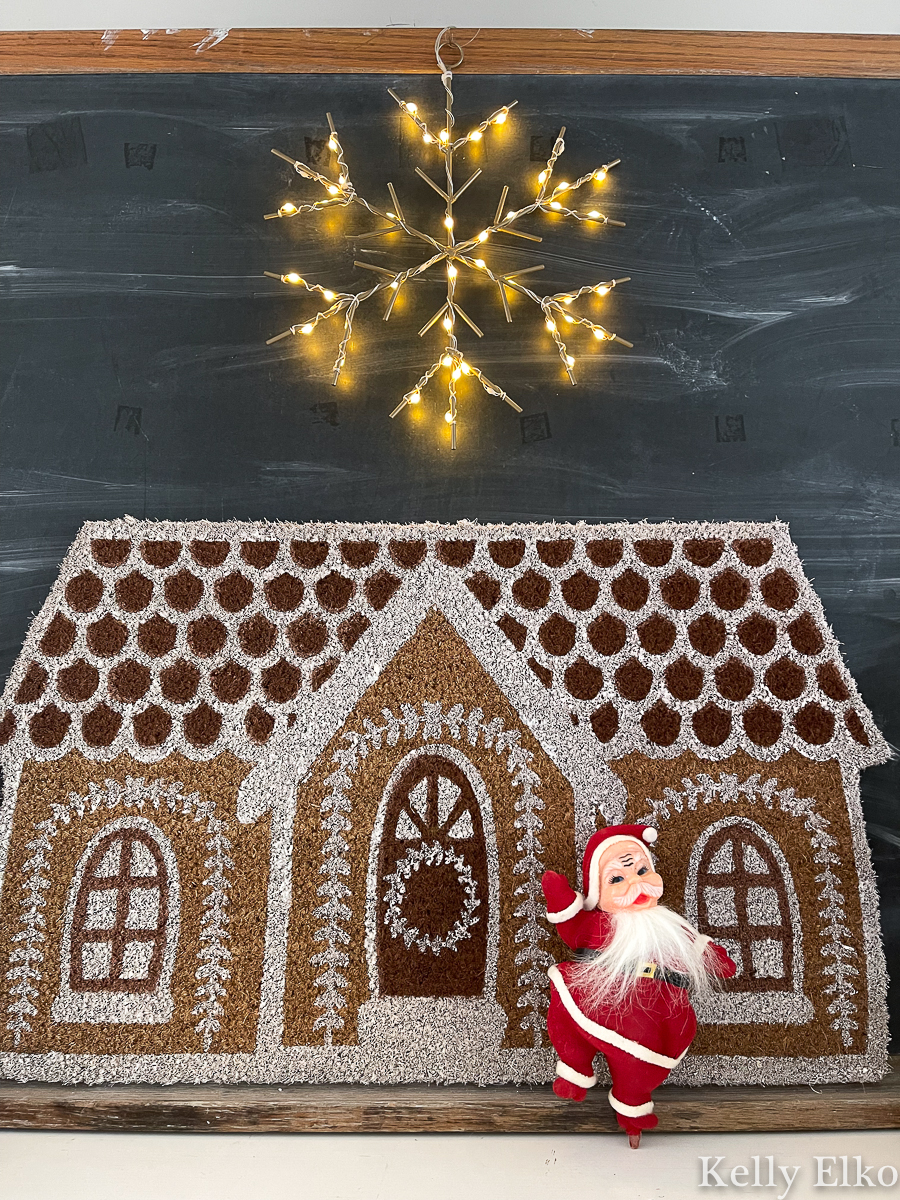 It pairs perfectly with the wood houses I created a few years ago that I layered in front of giant wood trees.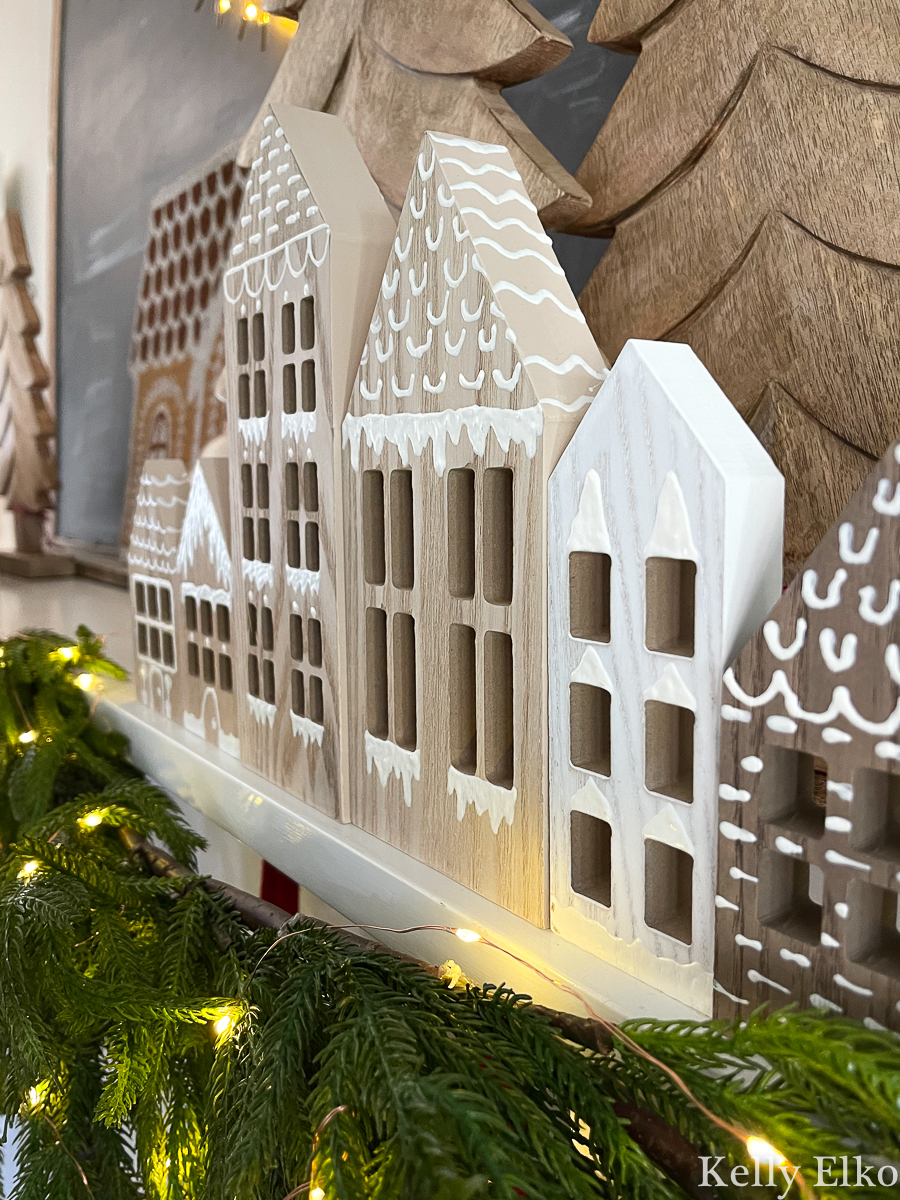 This is the first year I've put garland on my mantel and I am beyond thrilled with how realistic my new garland looks! I used two garlands to get this look then added my favorite remote control copper fairy lights because you can never have too many lights.

Pom pom stockings add a nice pop of color along with a vintage flocked Santa that I added at the last minute. He is such a fun little touch!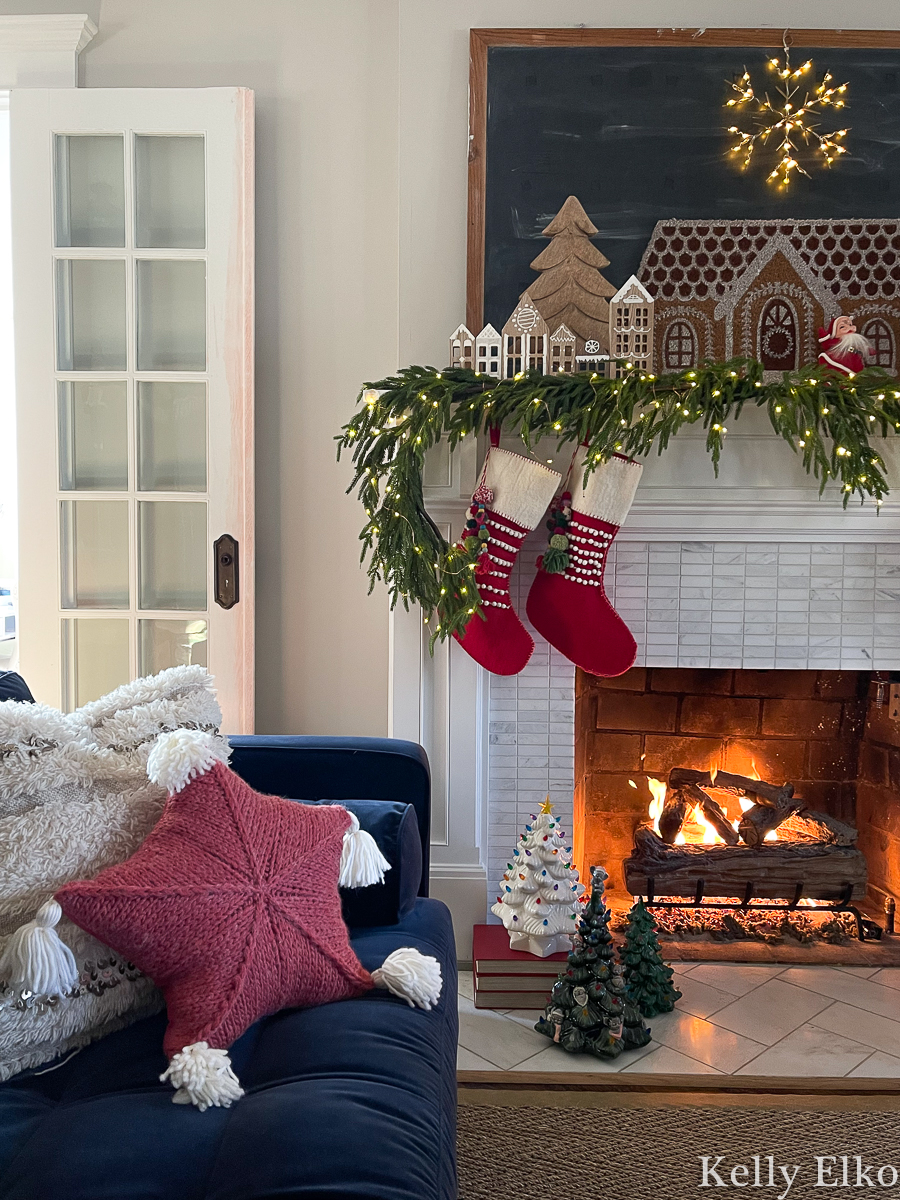 I couldn't resist this unique star pillow with tassels. I have a weakness for pillows but this was the only new one I bought this Christmas.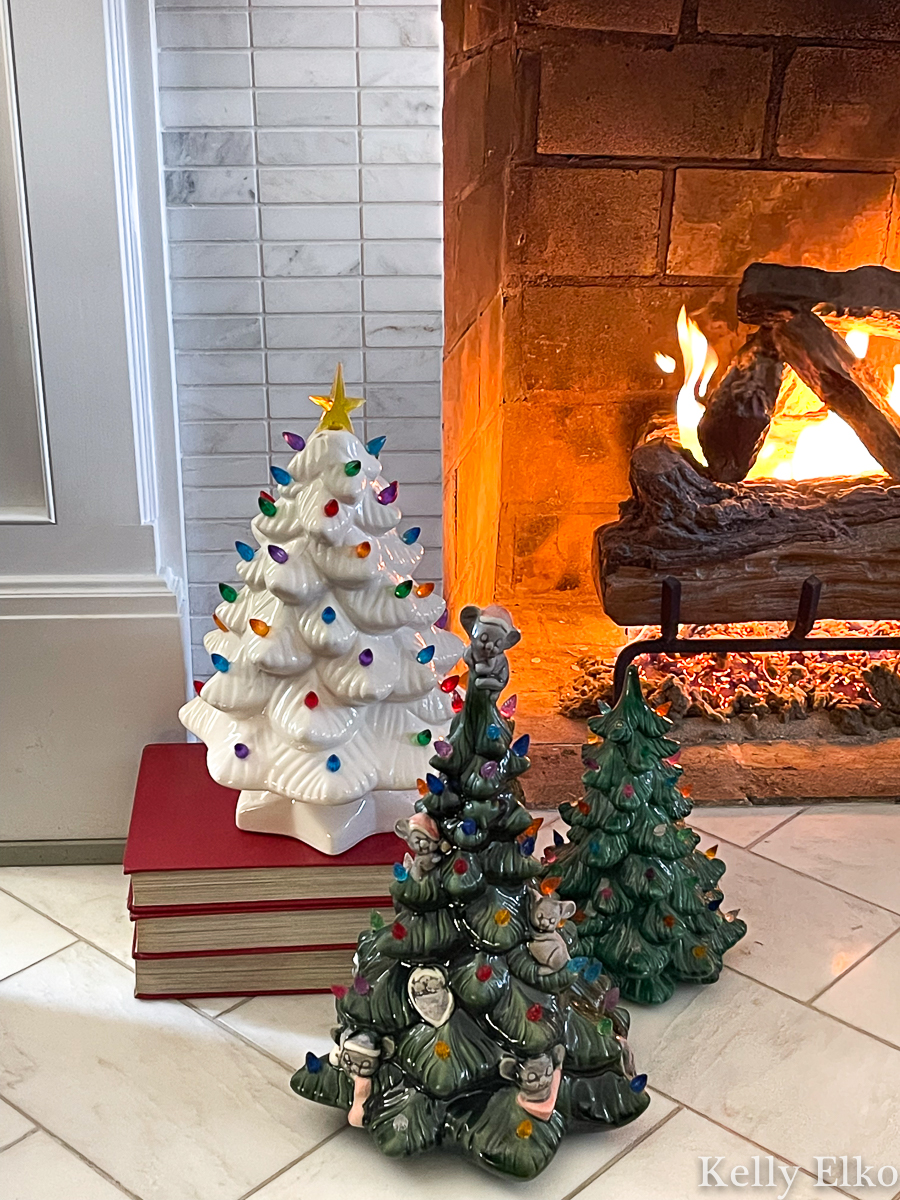 My collection of ceramic trees is growing and all are vintage except for the white tree with colorful lights. I love the way they look gathered together on my hearth (my favorite is the sleeping mice tree).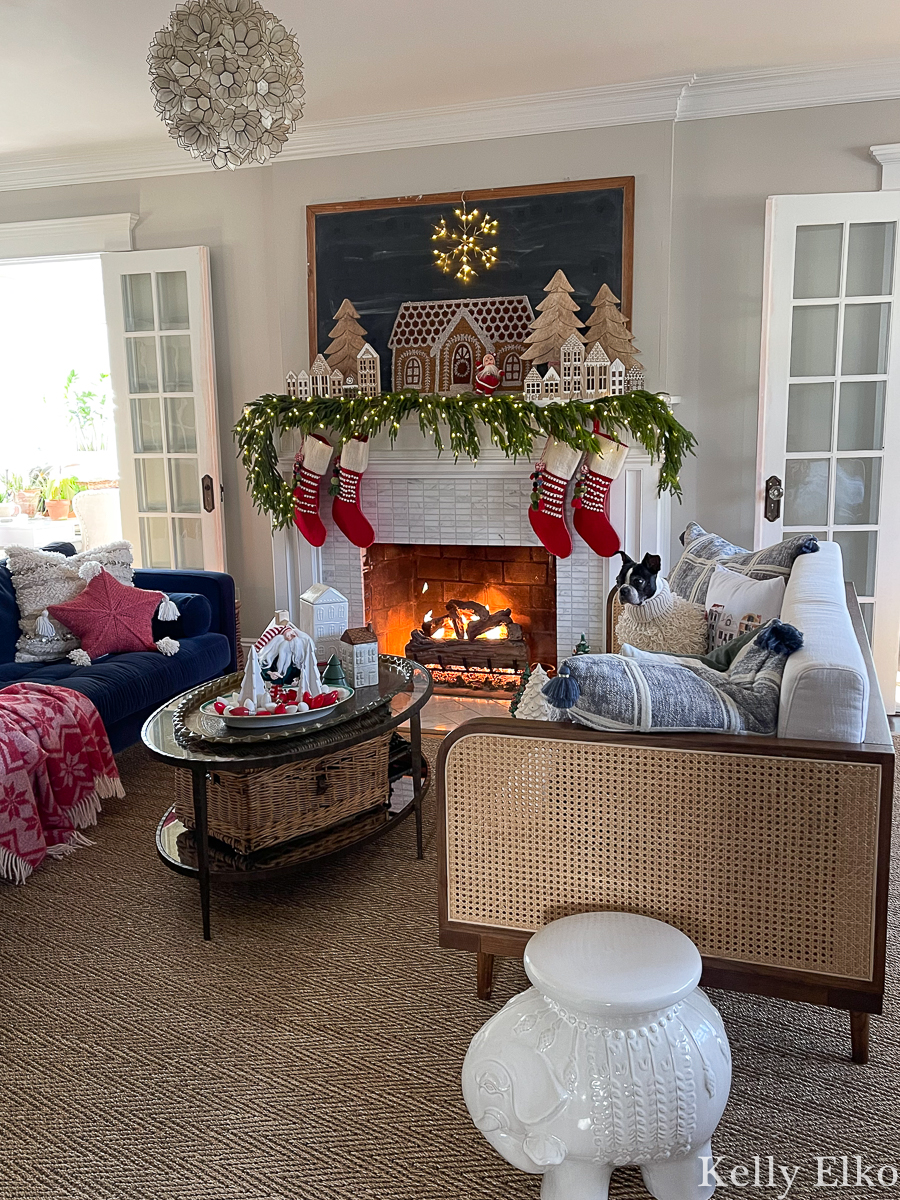 I brought a trio of little Christmas houses (the one with the wood roof is a candle!) down to the coffee table and a mischievous little elf running through my vintage tree lights completes the look.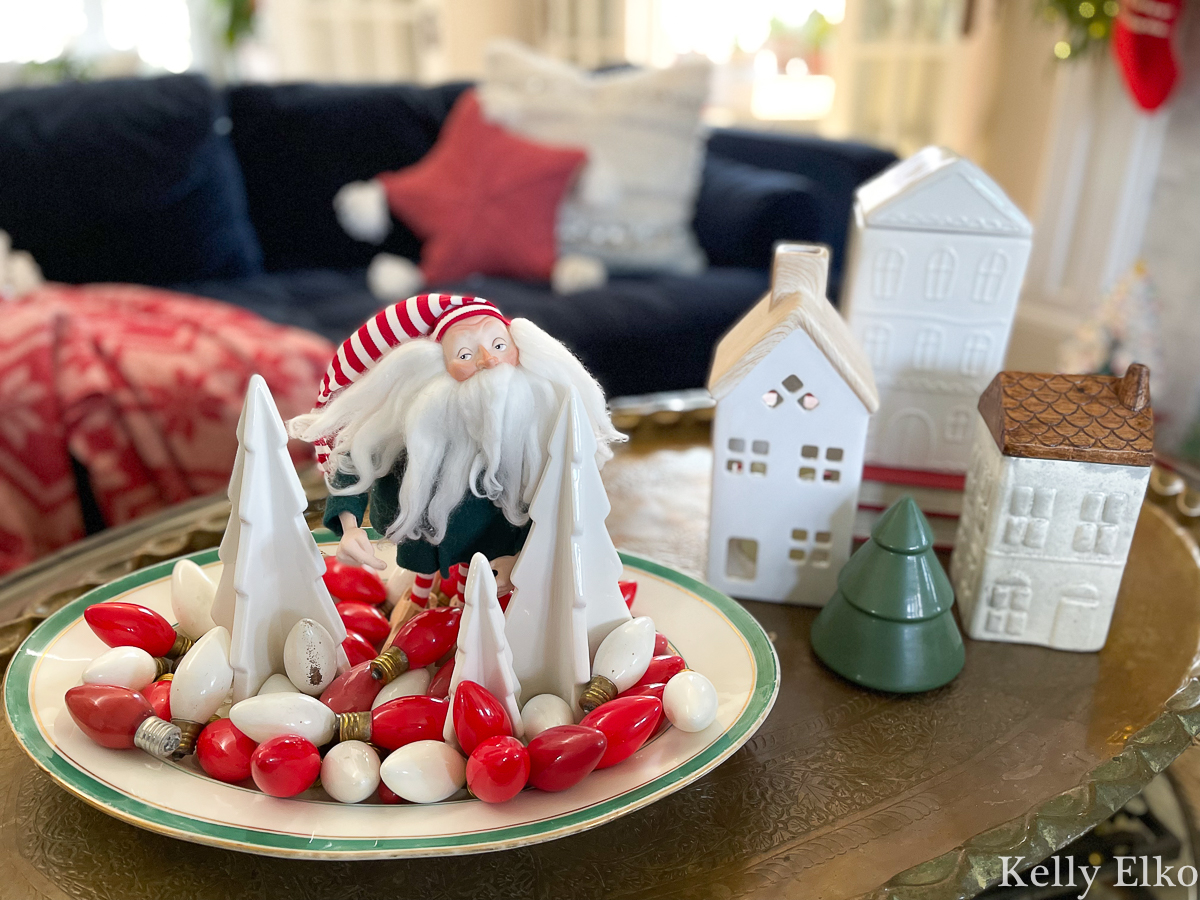 My mantel turned out even better than I imagined and I hope it inspired you to try something new with your Christmas decorating. It really helps when trying to get on the nice list!
Shop the Look – click the pics below