The Most Creative Gingerbread Decor Ideas!
Get ready to see the most original gingerbread decor ideas to brighten up your Christmas!
I think my love of gingerbread houses started when I was a kid. I would drag a kitchen chair over to the refrigerator and climb up so I could reach into my now vintage gingerbread house cookie jar for a treat. Over the years, I've been adding a few gingerbread touches in my Christmas decorating and love the look so I have been been on a mission to find the most creative gingerbread decor ideas! I'm not talking about gingerbread cookie house decorating, I'm talking about unique and chic ideas to dress up your house in gingerbread style!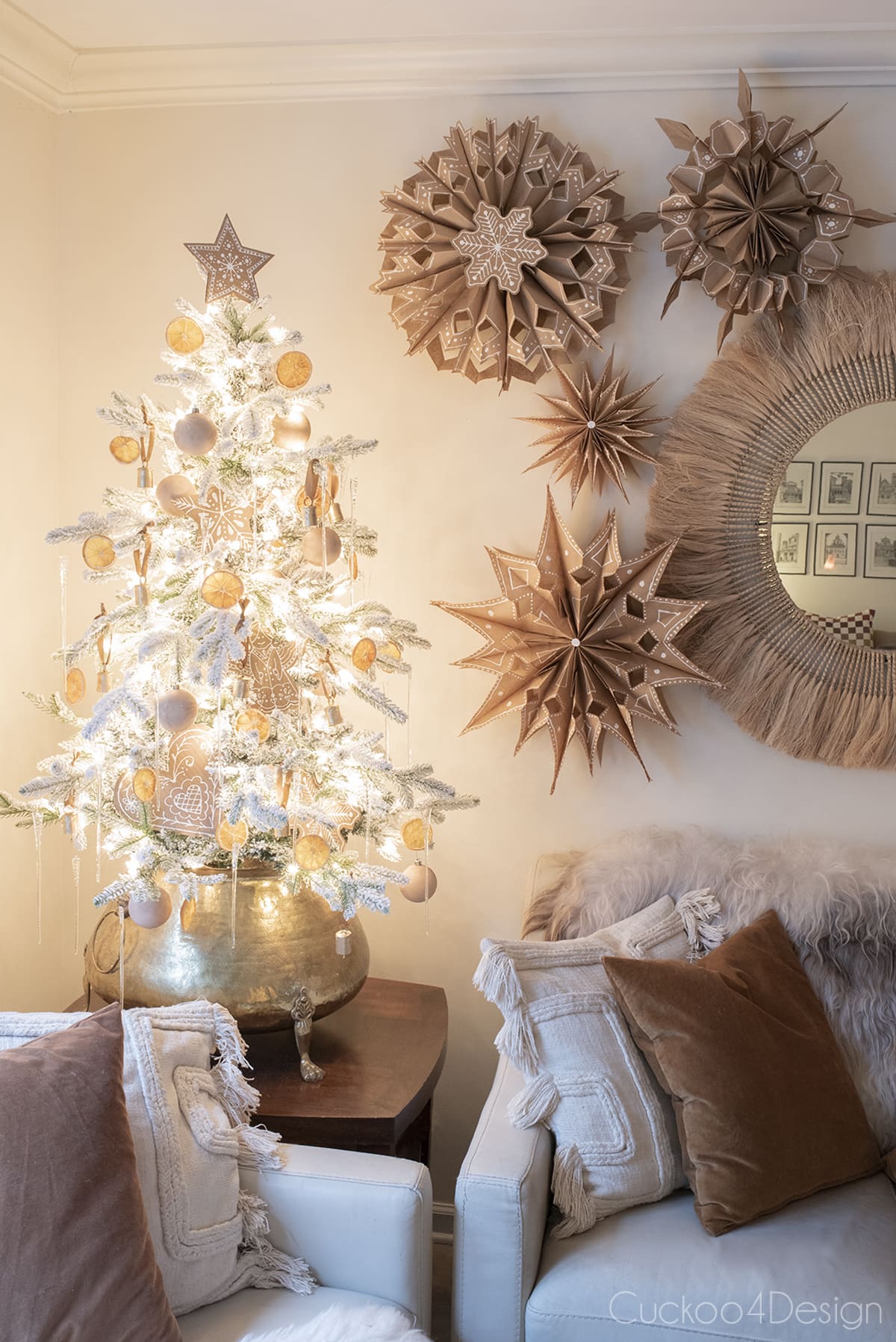 This post contains affiliate links which means if you make a purchase, I may earn a small commission at no extra cost to you.
I turned these plain wood houses into the world's cutest gingerbread houses! Find the how to make them as well as the best places to find plain wood houses at the link below.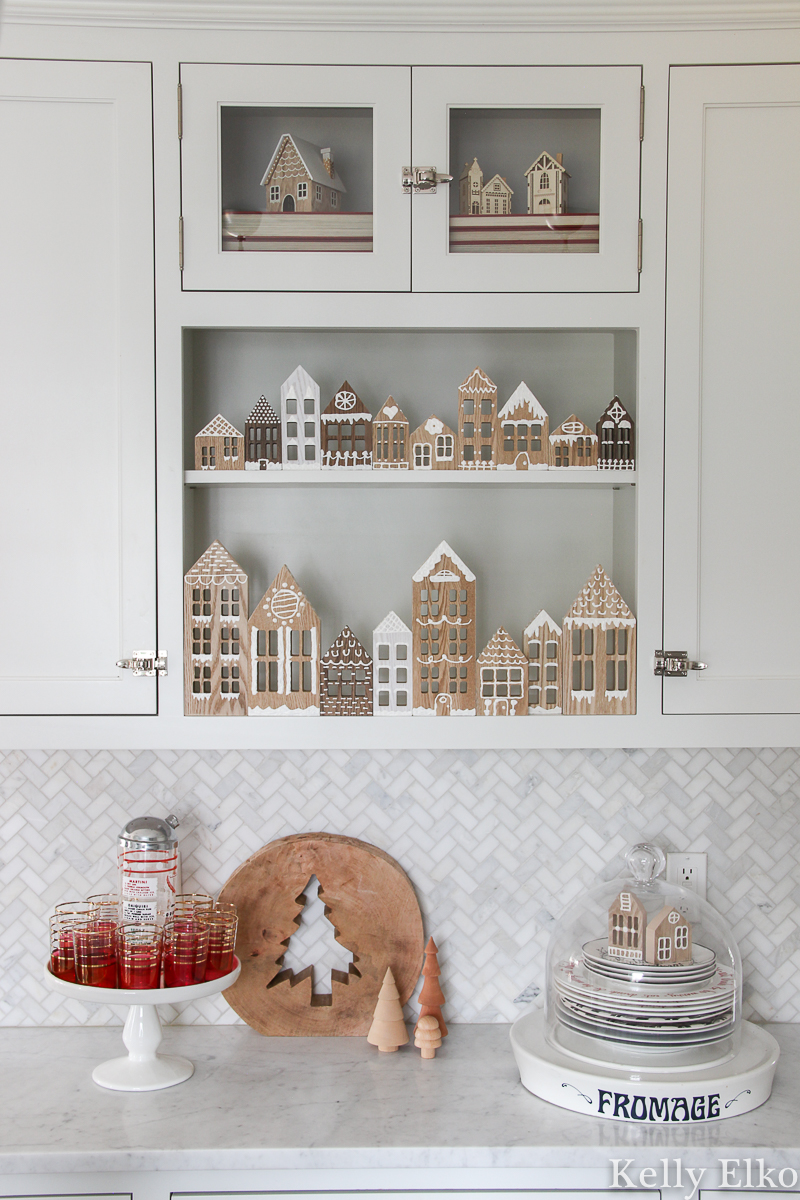 My friend Julia at Cuckoo 4 Design shares templates and instructions for making these adorable cardboard gingerbread ornaments. There are so many creative ways to use these including a garland, tucked into a tree (see Julia's tree in the pic at the beginning of this post), gift tags, she even made some that can stand on their own!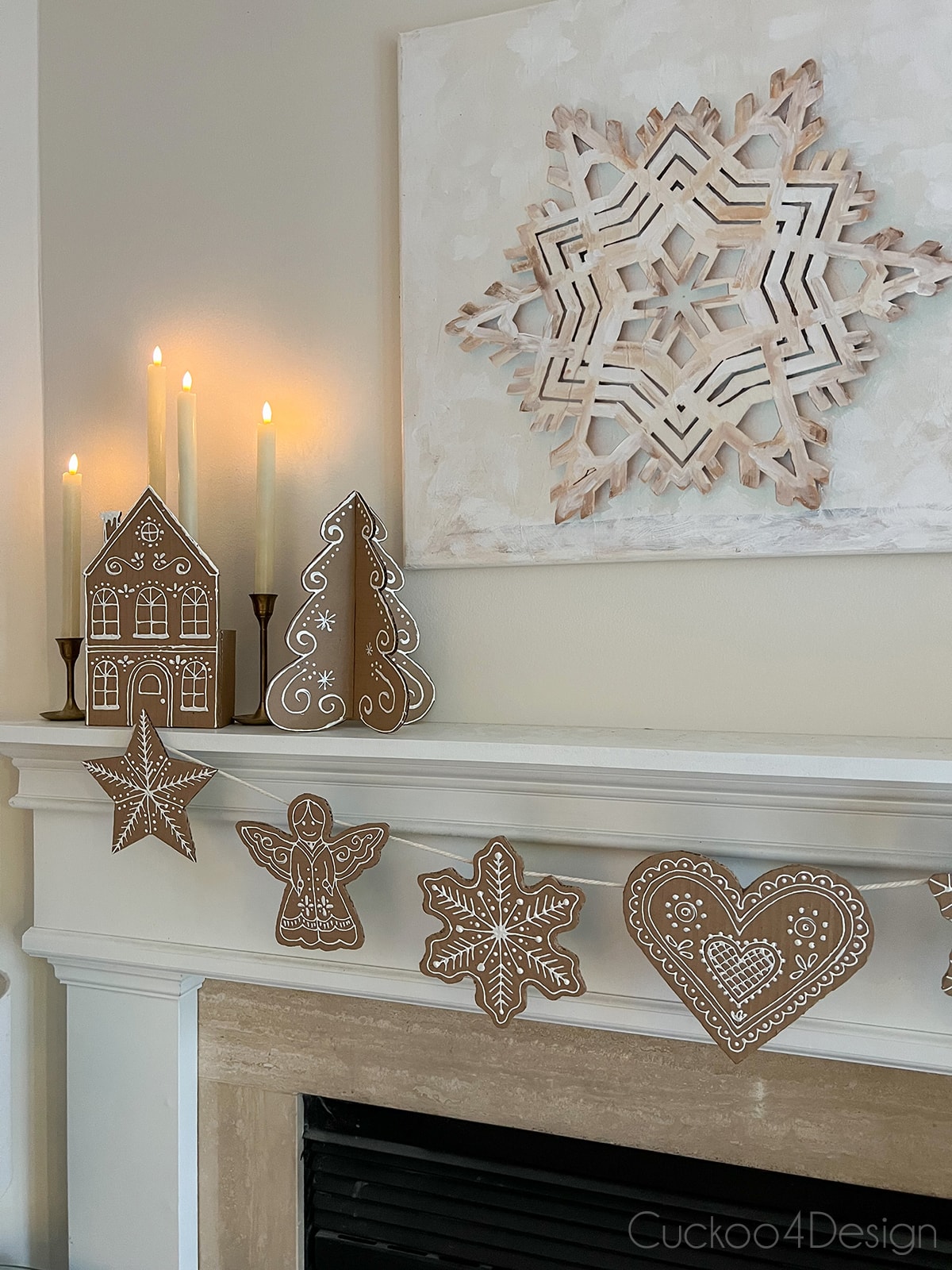 My friend Jen Rizzo is an amazing artist and she created these free gorgeous watercolor gingerbread houses that can be printed at home and turned into a cute garland, ornaments, place settings, or gift tags!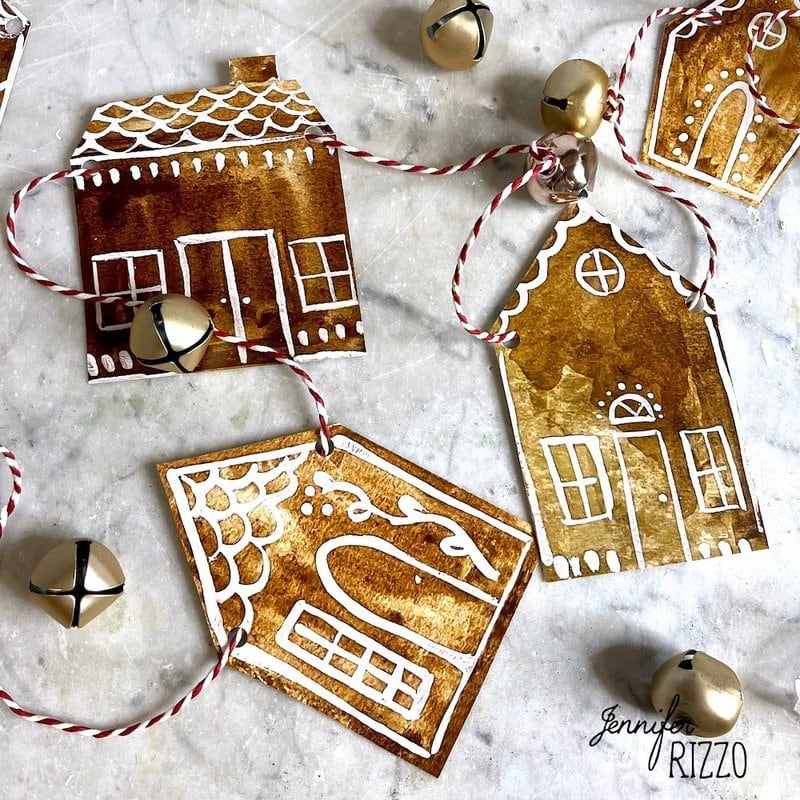 Sandra at Old Silver Shed drew templates on cardboard then had a friend bake these adorable gingerbread birdhouses to surprise her bird loving nephew. They pair perfectly with her collection of wooden hearts.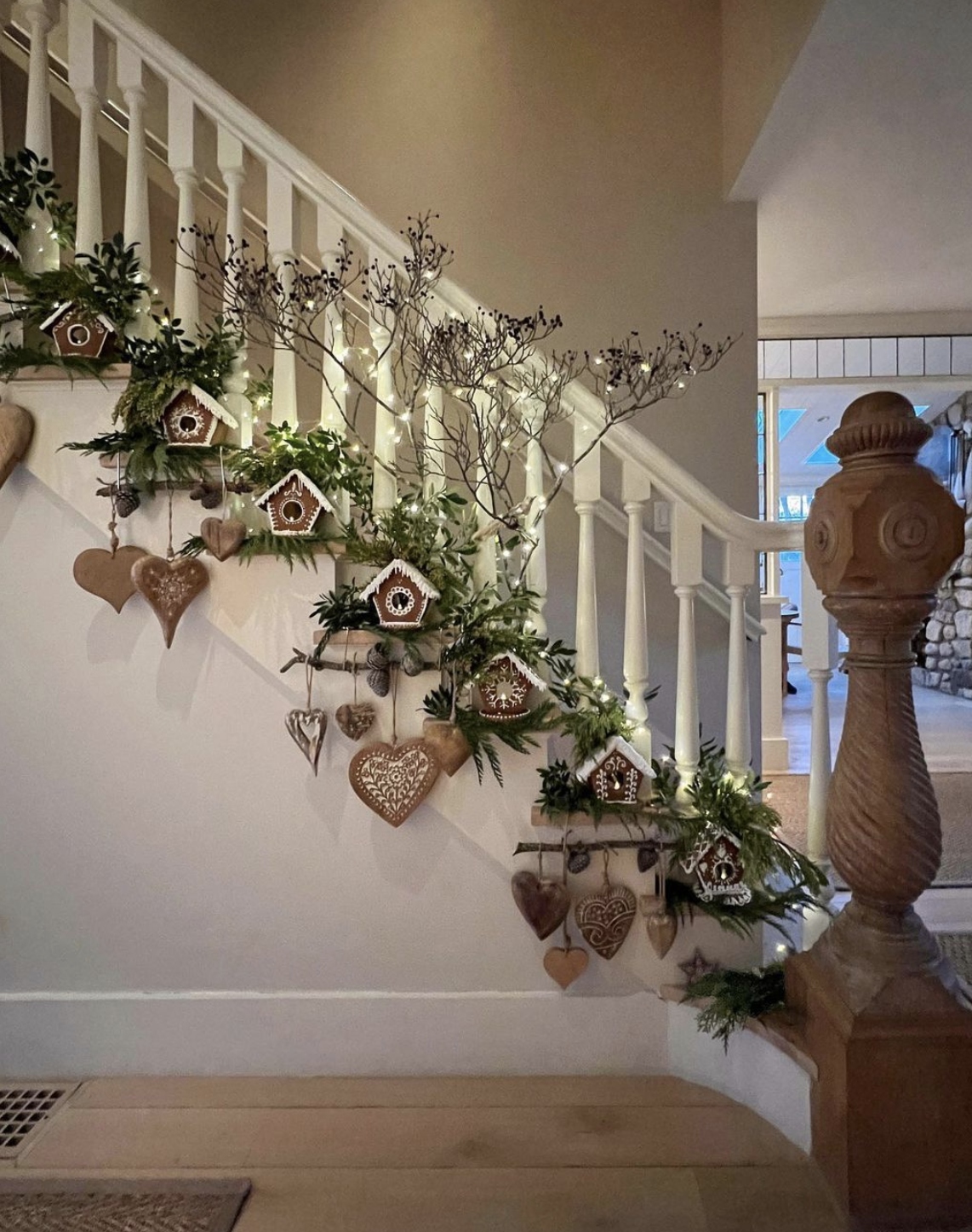 Everything looks better under a cloches including this cute collection of little wood gingerbread houses found by Fishtail Cottage.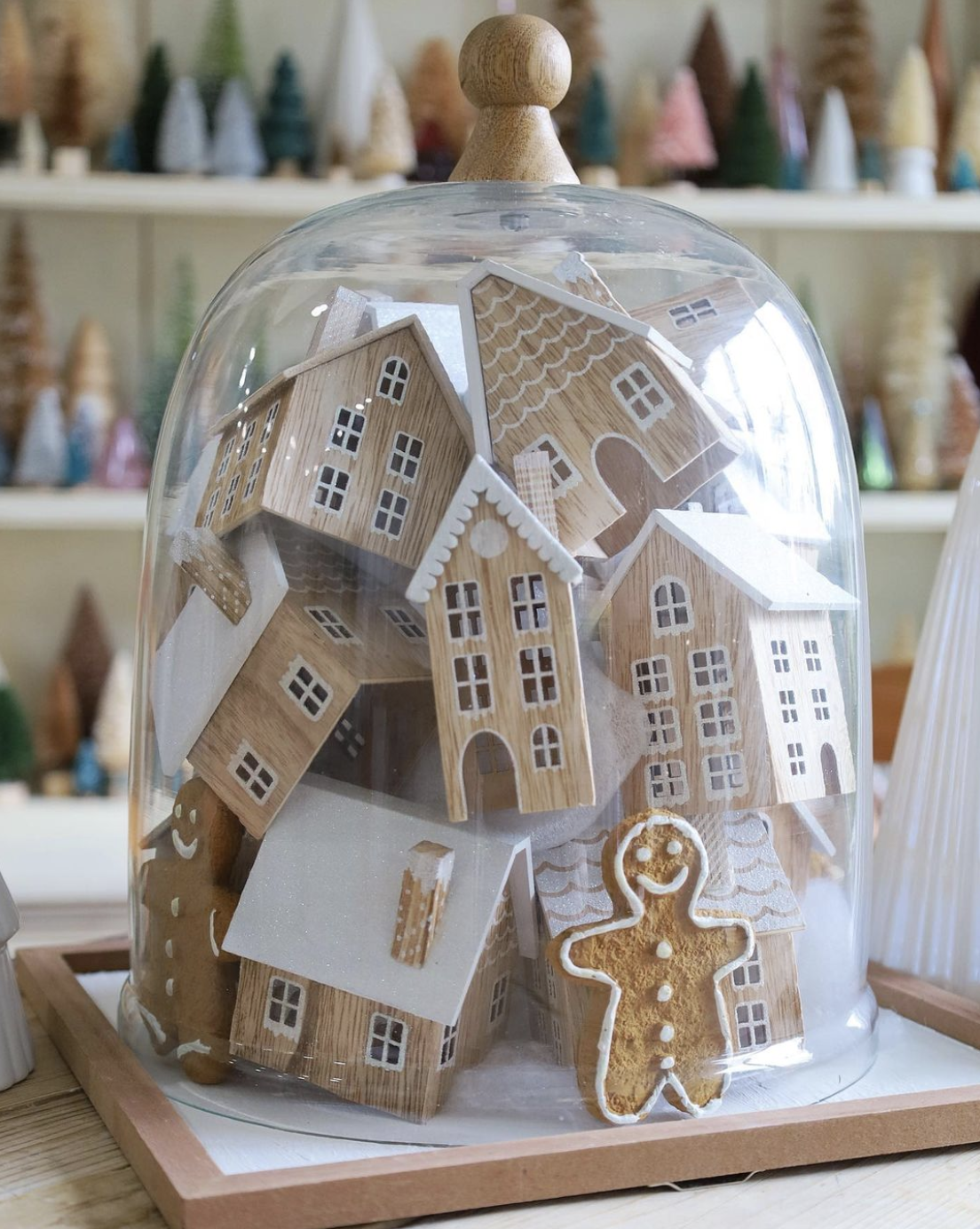 If you're not a fan of baking, you can whip up these salt dough gingerbread cookies to use for decorating and Whiskey and Whit shares her simple recipe with great tips for making sure they look like the real thing.
How cute would these ornaments be strung from a tabletop tree in the kitchen!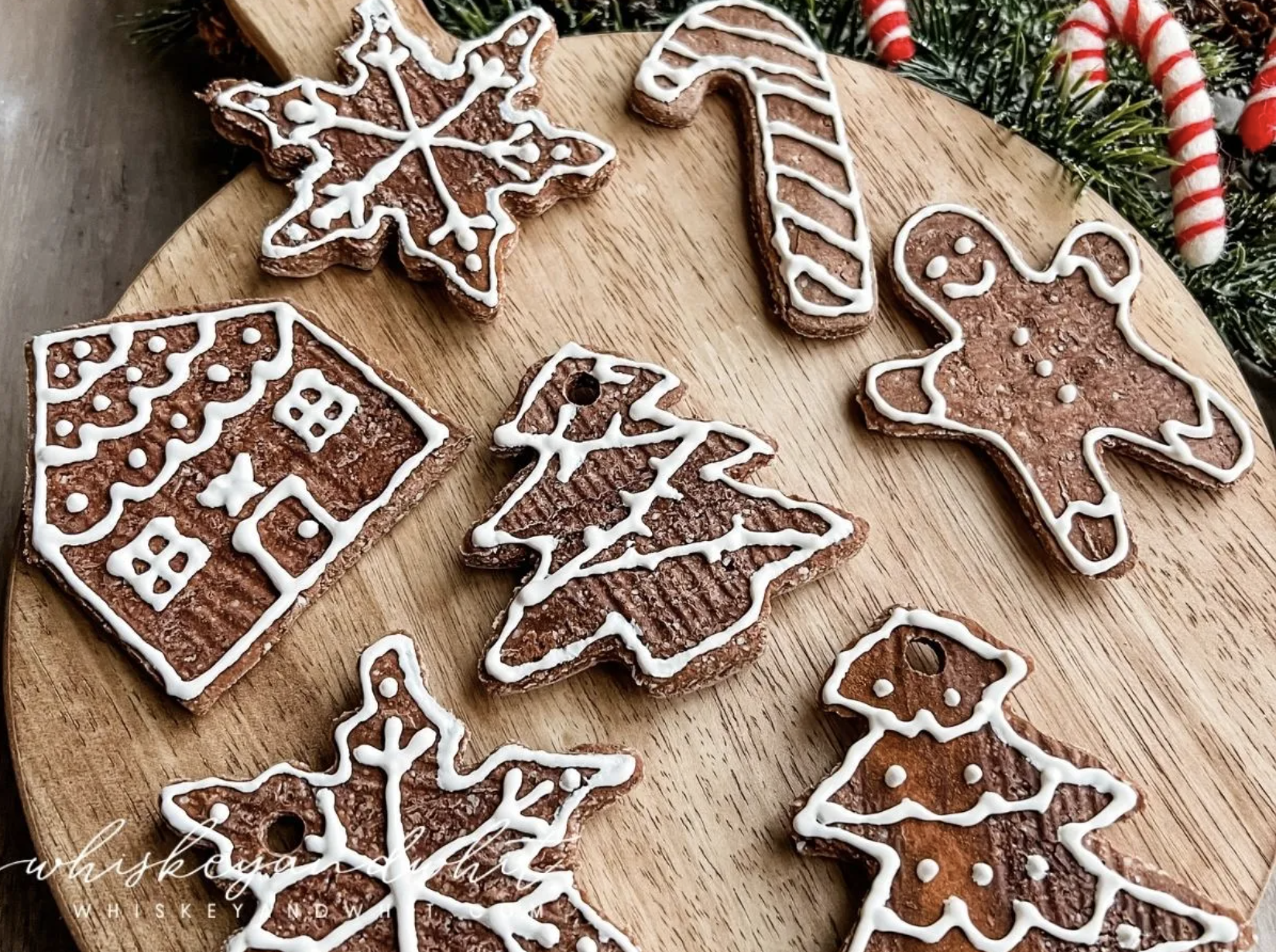 Need creative gift wrap ideas? Look no further than this trio of cute gingerbread look-alikes from the Ginger Home to make your gifts stand out. I love the little pom-pom detail on this little gingerbread house gift box!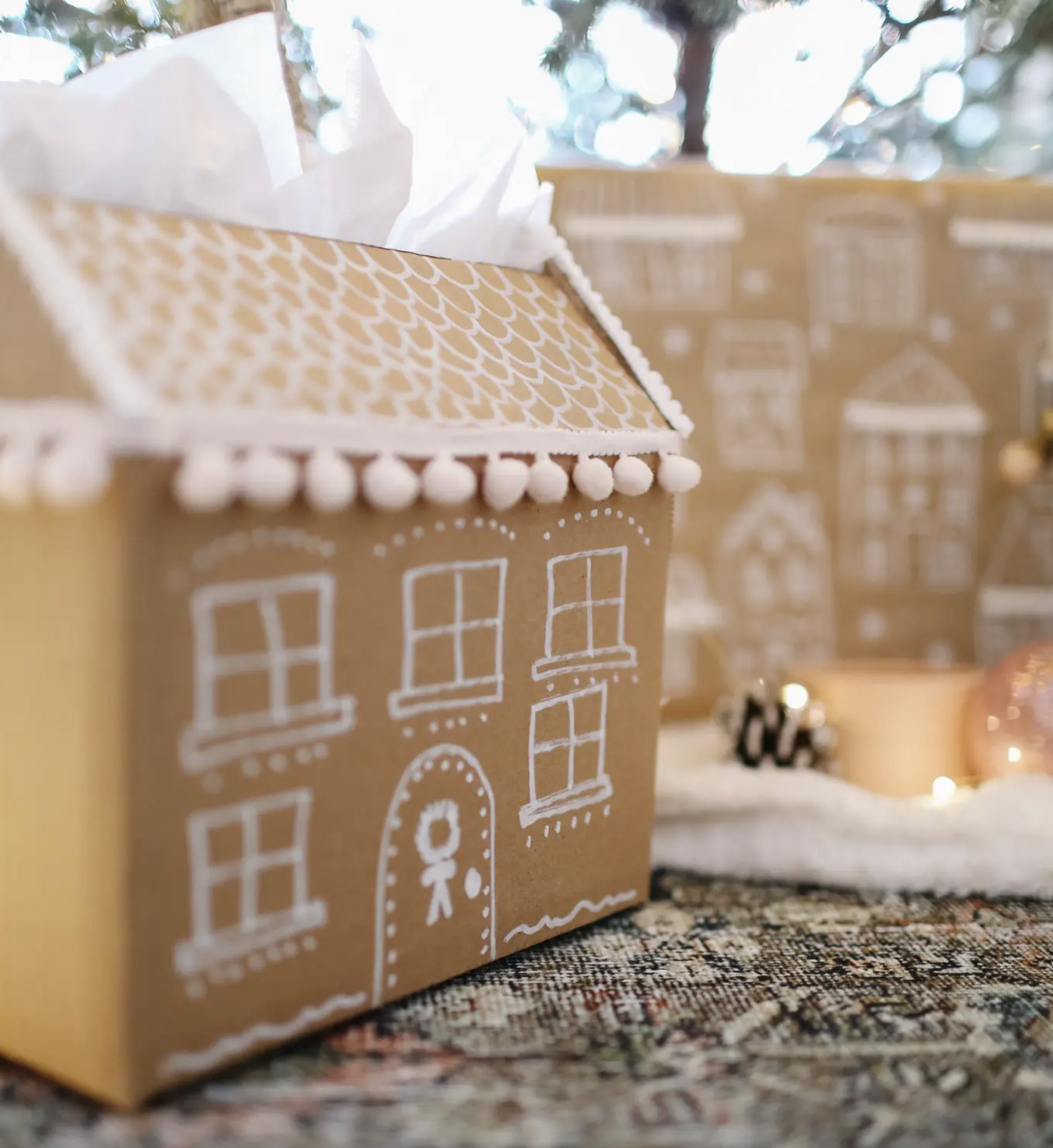 How fun is this gingerbread table setting from Jen at Tatertots and Jello! I love that some of the plates have a bite taken out of the leg! This is such a fun idea for a girls night in, a kids party or even a Christmas breakfast.
I love the idea of hosting a gingerbread house decorating party and this one from Paper n Stitch Blog takes it up by using colorful cereal to adorn these cute little houses.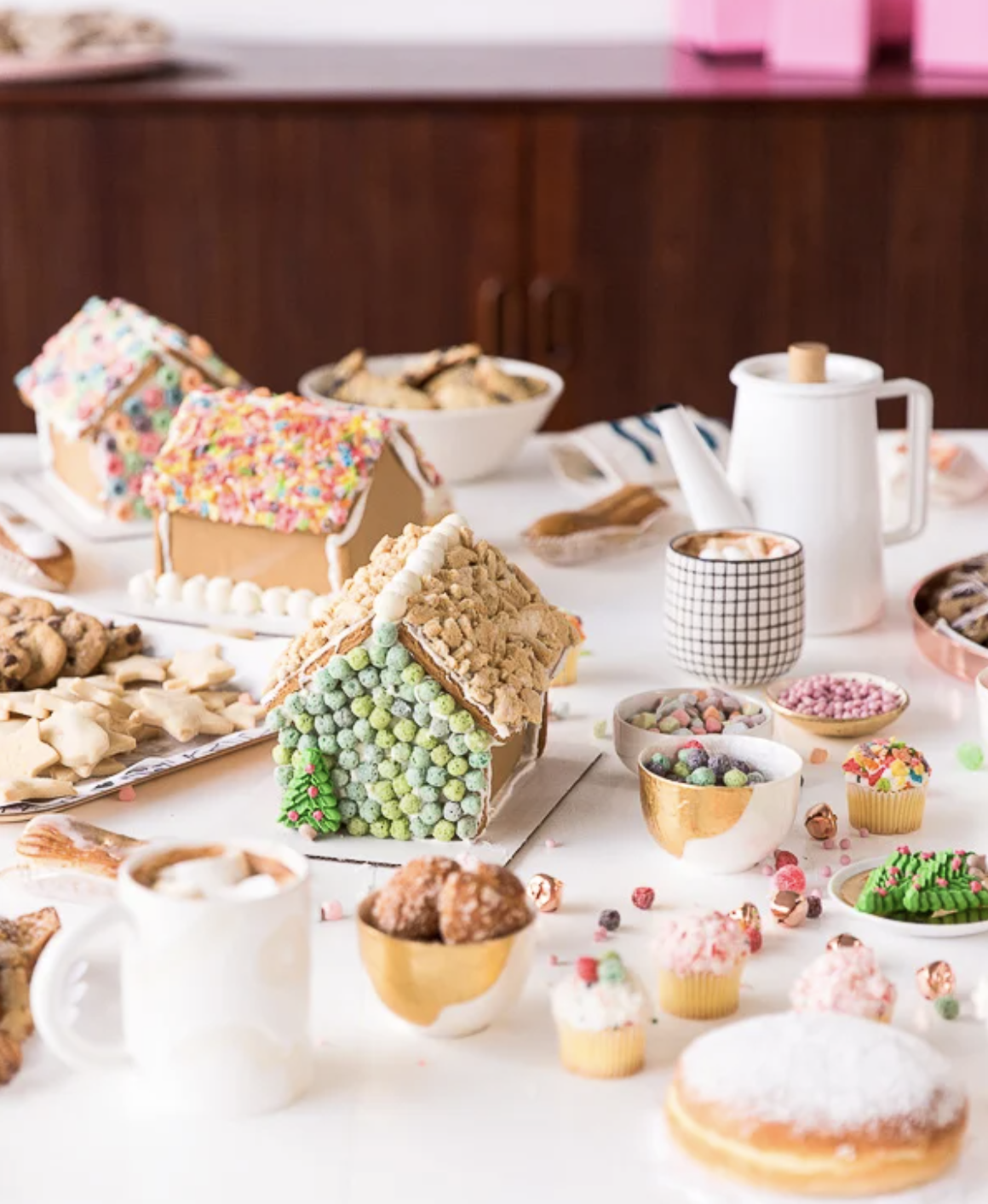 Can you believe I used this gingerbread house doormat as the focal point of my Christmas mantel?
I surrounded it with my DIY wood gingerbread houses to create the cutest little gingerbread village in the land.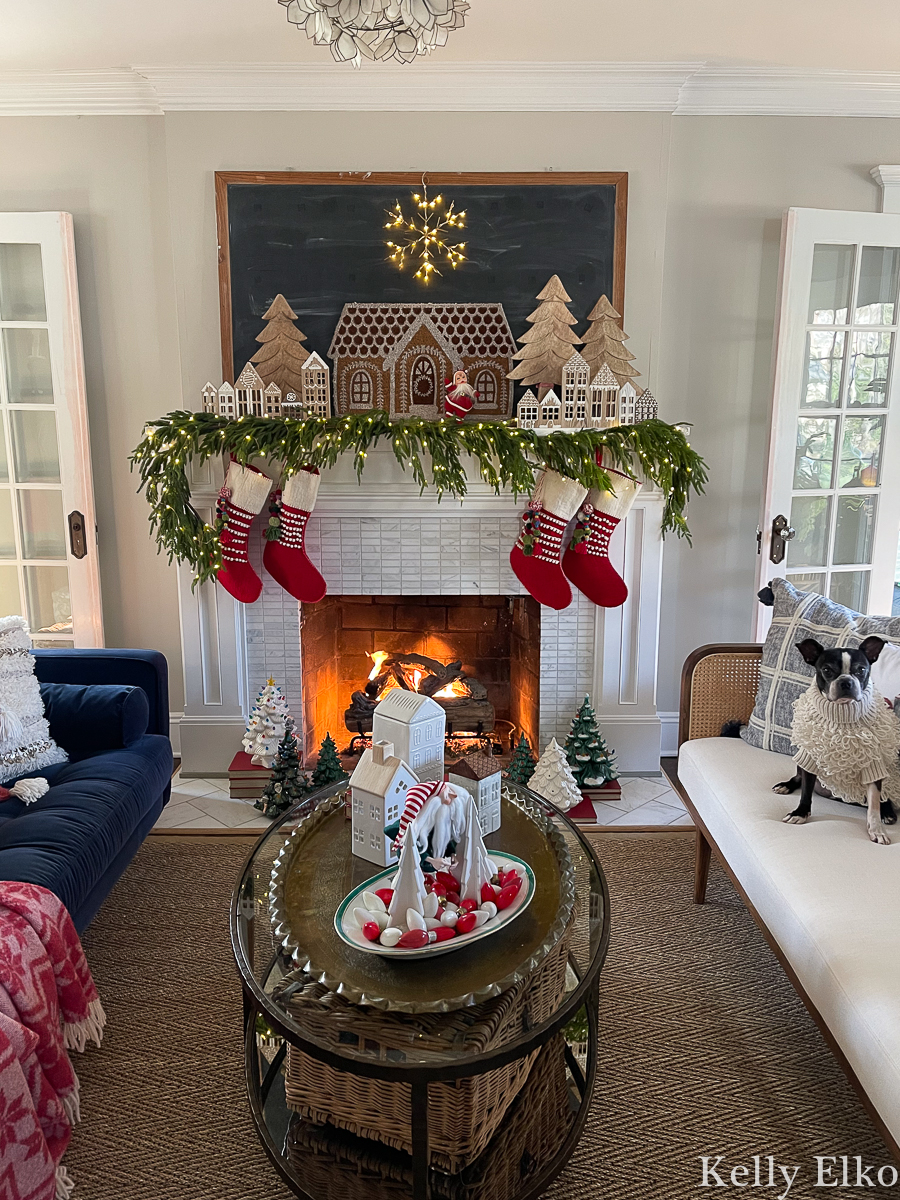 Here's my childhood gingerbread house cookie jar that I'm happy to still have!

I am taking my love of gingerbread decorating even farther and can't wait to show you my dining room decked out in a gingerbread theme (sneak peek – I'll be using these gingerbread dish towels as napkins)!
Until then, have fun exploring my decked out Christmas home and more of my decorating ideas …
Click the Pics Below to Shop Favorite Gingerbread Decor …