All I Want For Christmas … 25 Great Gifts for Her!
If you're like me, you like to get your Christmas shopping done early so you can avoid the stress of last minute shopping. Less time shopping = more time for drinking spiked eggnog and eating candy canes! So I'm sharing some of the things on my wish list as well as things my 23 year old daughters love or want. So whether you want to treat yourself or a special someone in your life, here are some great gifts for her that are Mrs. Claus approved!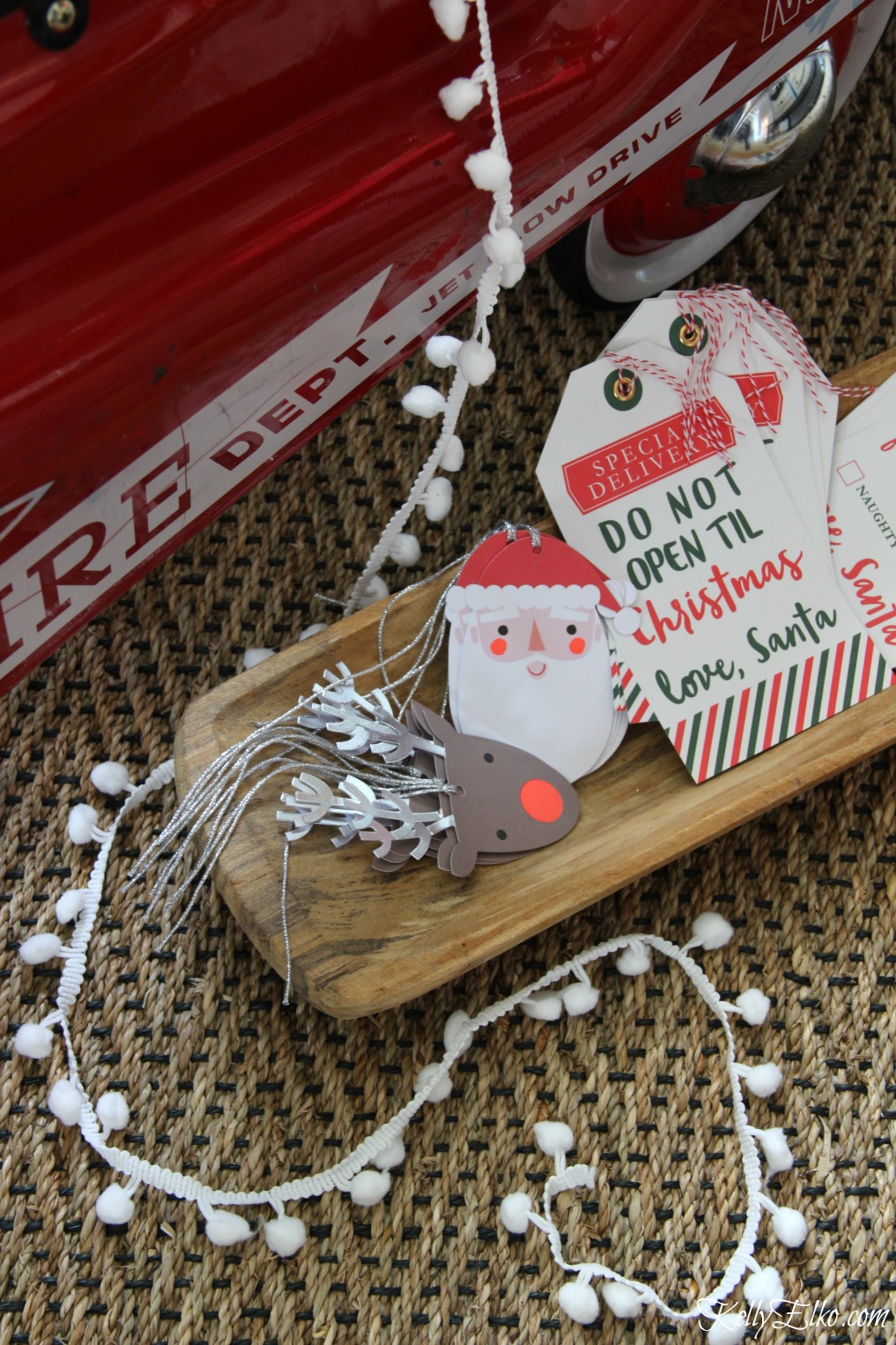 This post contains affiliate links which means if you make a purchase, I may earn a small commission at no extra cost to you.
Gel Nail Polish Kit – Getting gel manis at the salon is expensive so why not do it yourself? My girls love this kit that comes with everything you need to get a long-lasting manicure, including LED light and a selection of UV top coats.
Revlon Volumizer Brush Hair Dryer –  My girls have had the Revlon Blowout Brush for years and they love it. Instead of stealing theirs, I decided to buy this new version that just came out and is a 2022 Allure's Best of Beauty awards winner!
LED Hollywood Makeup Vanity Mirror – Achieve professional looking makeup results with this makeup mirror that has an easy-to-use, soft-touch sensor for dimming or switching between cool white, warm white and neutral lighting so you can make sure your make up looks right in any light,.
Flowerbomb Perfume – This is hands down my favorite fragrance and everyone who smells it agrees … it's the bomb! P.S. If you need a scent for your man, I just bought this Sauvage cologne for my husband.

Desk Bike Chair – Who wouldn't want to burn calories while surfing the web? Santa, please put a white one under the tree for me!
Sol de Janeiro Body Care Set – My girls discovered this delectable Bum Bum (pronounced Boom Boom) cream last year and the scent will make you feel like you're at Carnival in Rio! My girls love it so much, I make sure to also get them this giant size tub of Bum Bum Cream since it's only available for a limited time around the holidays.
Smiley Face Slippers – My girls will smile when they unwrap these!
Ice Roller Facial Toner – Stick this in the freezer and roll onto your face for an instant pick-me-up!

Silk Pillowcase – We swear by this silk pillowcase that keeps skin wrinkle free and mussed hair at bay plus it feels so luxurious but the price is a steal.
Zodiac Pendant Necklace – What's your sign? I'm a Pisces and I like showing off my sign for all to see.
Kitsch Satin Heatless Hair Curler – Roll this into your hair, go to sleep, wake to a head of glorious curls! Bonus … no heat so no hair damage.

Dry Body Brush – Glowing skin, lymphatic drainage, improved blood circulation … these are all benefits to dry brushing your body.
Hero Cosmetics Acne Kit – At the first sign of an emerging zit, my girls stick one of these dots on the offending area which helps draw out impurities and heal more quickly.
JW PEI Ruched Handbag – the IT bag of the season comes in a variety of colors (I love the emerald green)!
Cloud Slides – Slip these on and you will literally feel like you're walking on a cloud! My girls have them, I have been known to steal them! Don't be afraid to wear them outside too.

Snow Globe Candle – I have a weakness for candles, especially when they are unique as this one. This snow globe jar can be used as decor long after the candle burns away. I'll also be getting this Toadstool Candle for my mushroom loving daughter!
Monogram Pouch – I got this last year and it's the perfect little makeup bag that doubles as a little evening clutch. I also LOVE this monogram pouch!
Peter Thomas Roth Eye Gel Patches – You may have spotted your favorite celebrities sporting these gel patches as they get red carpet ready. I love this set of three different patches and they are perfect for sharing with your girlfriends.
New Balance Sneakers – I wore these while exploring Barcelona in September and my feet felt great plus they are super cute and won't make you look like a tourist! (Tip: go up a half size).

Laneige Lip Trio – I got a free sample awhile ago and fell in love with this lip conditioner. Leave one by your bed and dab on right before you doze off.
Beanie – I have a weakness for cute coats, boots, bags and hats and this zig zag beanie is the perfect winter accessory.
Nodpod – Trouble sleeping? This Nodpod eye mask is the solution to a good nights rest and I'm getting one for my sister and another for me.
Marshall Bluetooth Speaker – We saw this retro looking bluetooth speaker at an Airbnb in New Orleans and fell in love with it so I got one for my daughter.

Carry On Suitcase – I've been wanting to upgrade our luggage and found this carry-on that gets rave reviews. I love that this hard suitcase opens from the top (instead of in the middle) and it comes in lots of great colors.
The Tote Bag – Every working girls needs a professional looking tote bag and this will be the perfect gift for my recent college grad daughter who recently started working in Manhattan.
Wireless Airpods – I use these when I take Sushi for walks and music makes the time fly by.

Furry Dog Sweater – No gift guide would be complete without something for our furry friends and I will be getting this furry dog sweater fit for every dog diva!
What's on your wish list and what's your favorite thing to give?